"All that is necessary for the triumph of evil is that good men do nothing."
(Edmund Burke)
As opposed to the bombings and killings unleashed by the Kremlin on the Ukrainian State, having families separated; with parents losing sons and daughters, children dying every second due to utter thirst and starvation.
Normalcy and peace as we know it is totally up in the flames of burnt houses from tanks and other heavy artillery by the Russians.
The Canadian Government has however stretched out its hands to help Ukrainians to flee.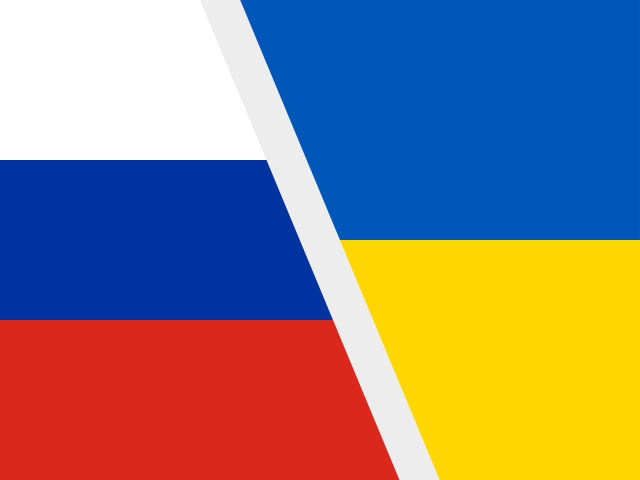 As of this day, March 3, 2022, The Government of Canada has announced that they have decided to allow Ukrainian refugees fleeing from the war in Ukraine a pathway to moving to Canada.
As part of the efforts of the Canadian Government's response to the invasion of Ukraine by the Russians, Immigration, Refugees and Citizenship Canada (IRCC) is rolling out a new immigration stream for temporary or permanent immigration for the Ukrainians.
This stream is only open to Ukrainians who want to come to Canada temporarily or permanently; this stream is called the Canada-Ukraine Authorization for Emergency Travel stream.
This stream aims to eliminate lots of the typical visa requirements, and the IRCC has stated that more information about the program will be rolled out in the coming days or weeks.
Who is Eligible for This Stream
Every Ukrainian citizen is eligible to apply using this new migration pathway. According to the report, their stay can be extended by a minimum of two years, pending background and security checks.
Canada claims to have the extended pathway open for applications in 2 weeks. However, the IRCC continues to encourage Ukrainians to apply through all programs in the interim, and their applications will be prioritized.
Open Work Permit
The IRCC also said every Ukrainian currently in Canada and who cannot go back home would be issued an Open Work Permit; this includes visitors, workers, and students.
In one breath, they also stated that school fees would be waived for students.
This isn't all, certain travel and immigration documents, such as Canadian passports, permanent resident travel documents, proofs of citizenship, visitor visas, as well as work and study permits, would be made available quicker.
Pause in Removal Orders
The Canada Border Services Agency (CBSA) has announced an administrative deferral of removals (ADR) in effect for Ukraine to support Canada's attitude to the situation there.
An administrative deferral of removals (ADR) is a temporary measure that can be used to postpone the execution of a removal order that would otherwise require a person to depart Canada right away.
Once the situation in their region has stabilized, the deportation of these people will resume.
Those barred from entering Canada due to criminality, abuses of international human rights, organized crime, or security concerns can still be deported despite the ADR.
The Quebec Family Sponsorship
The Quebec Government announced similar measures later that day.
Although the federal government has the last word on who can enter Canada, Quebec runs its immigration program and has greater immigration autonomy than any other province.
The Quebec government has announced that Ukrainian nationals living in the province will sponsor their extended relatives.
In addition, the province will expedite the processing of temporary foreign workers and foreign student applications from Ukraine.
The open work permit for Ukrainian citizens announced by Canada will be legitimate in Quebec.
These workers with work permits will access Quebec government services such as educational childcare, education, and health care.
Quebec would also expedite processing applications for Quebec Acceptance Certificates (CQA's) and Labor Market Impact Assessments (LMIA's) from employers of Ukrainian nationals currently residing in the province. Ukrainian nationals will be able to use 95% settlement and integration services, including accommodation, school enrollment, French classes, job placement, and other services.
The IRCC has stated that further information on these new temporary and permanent resident options, including processing times, will be accessible in the following days and weeks.
Below is the link to the quick facts on this program on the Canadian government's website as it is regularly updated by the Canadian government – https://www.canada.ca/en/immigration-refugees-citizenship/news/2022/03/canada-to-welcome-those-fleeing-the-war-in-ukraine.html
Join us on Telegram
If you loved this content, do well to like us on Facebook and follow us on Twitter to get updates and engage with other people like you who wish to immigrate to Canada or just immigrated to Canada.