If you're looking for exciting things to do in Newport News (VA) on your next trip, you're in luck!
Newport News is located between the James River and the Port of Hampton Roads. It serves as a naval base and shipbuilding community, evident in the city's buildings, traditions, and other tangible and intangible aspects.
Today, Newport News stands as an independent city with a thriving arts scene and many family-friendly natural attractions.
There's something for everyone, whether you're a history buff, an art lover, or an outdoorsman.
Make this city the best choice for your upcoming vacation.
Join us as we explore beautiful things to do in Newport News (VA):
Fun Things to Do in Newport News (VA)
1. Experience the Port Warwick Art and Sculpture Festival
The festival takes place every year in October, and artists from near and far descend on Port Warwick.
They will be sharing their beautiful paintings, sculptures, and other artworks in various exhibits, and visitors can admire the pieces and purchase an item or two.
There will be live entertainment from local and national bands throughout the weekend and engaging programs such as Latin dance lessons.
If you're bringing your kids, you can also join the family games to maximize your experience.
You'll have tons of fun with scavenger hunts, races, and take-home games!
Hungry to tour the exhibits and engage in the games?
Top local food concessionaires will be on site offering local delicacies and American fare for those who need more fuel.
2. Don't Miss a Thing at King-Lincoln Park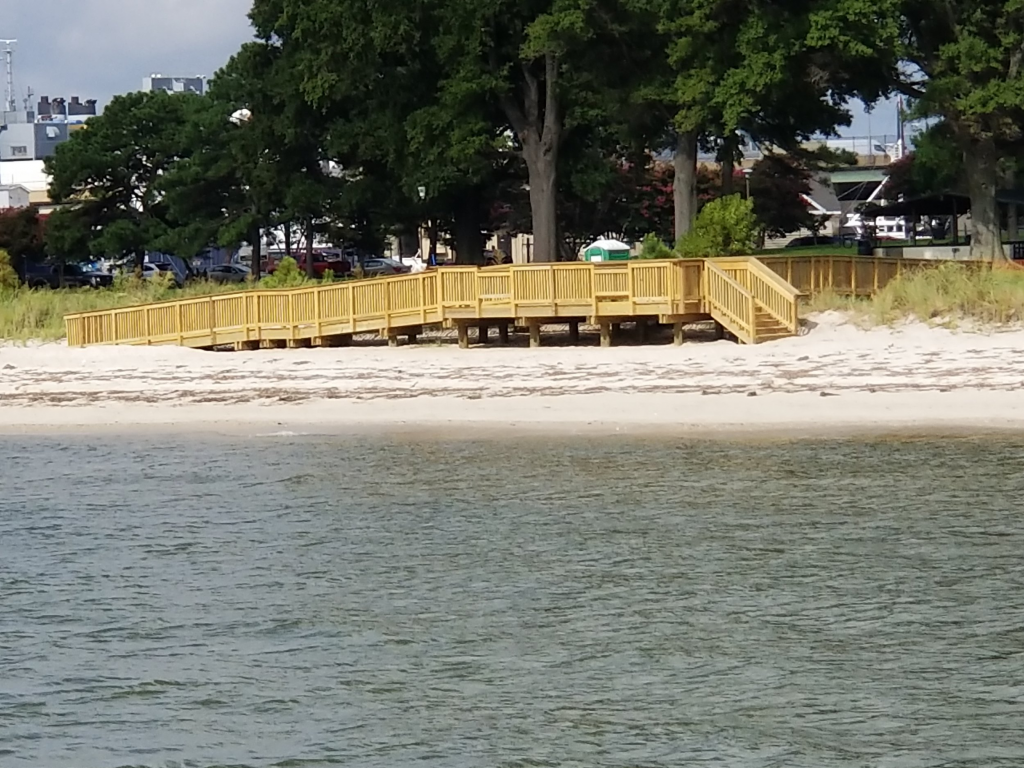 Another picturesque waterfront facility in Newport News is King-Lincoln Park.
The serene outdoor facility overlooks Hampton Roads Harbor and is located right on the east end of town.
The park has many modern and recreational facilities for all visitors.
3. Explore Wildlife at Virginia Living Museum
Most people have never been to an open-air museum, so visiting the Virginia Living Museum promises to be a unique and memorable experience.
Said to be the jewel of the state, this facility is home to many of the region's endemic species, making it an important reserve.
A mixture of traditional exhibits and landscape reserves gives plenty of opportunities for exploration.
You can visit the botanical gardens, the aquarium, and the science center, all of which are enclosed spaces that can be explored on self-guided tours.
Outside, you can walk along marked trails and see native animals in their natural habitats, such as river otters, red wolves, eagles, and pelicans.
The planetarium and observatory are great places to learn about the night sky.
The park is ideal for stargazing and moongazing as light is strictly controlled in the area to reduce damage from nocturnal animals.
Things to Do in Newport News (VA) at Night
1. Have Dinner at Second Street Restaurant
This is an American restaurant that offers a classy atmosphere of contemporary cuisine.
It offers an enticingly presented menu of creative and innovative dishes, appetizers, seasonal small plates, desserts, and main courses made with fresh, locally sourced ingredients.
Their signature dishes include watermelon salad, goat cheese, roasted garlic pizza with balsamic glaze, and New York-style cheesecake.
Their cuisine is supported by an extensive wine list worldwide, along with handcrafted cocktails, imported spirits, and craft beers.
2. Grab a Late Night Snack at Fin Seafood
For fresh shellfish and seafood, you should head to Fin Seafood Restaurant.
With chef and owner Kenny Sloan at the helm, Fin Seafood Restaurant offers a menu of enticing seafood dishes with only the finest and highest quality local and organic ingredients and fish.
Fin Seafood is characterized by its surf and turf flavor, using prime steak and the highest quality seafood to prepare a delicious blend of fruits from the land and sea.
The restaurant offers an impressive wine list that features fine wines from all over the world and imported spirits and craft beers.
You can come in for lunch and dinner any day.
3. Don't Miss a Performance at Peninsula Community Theater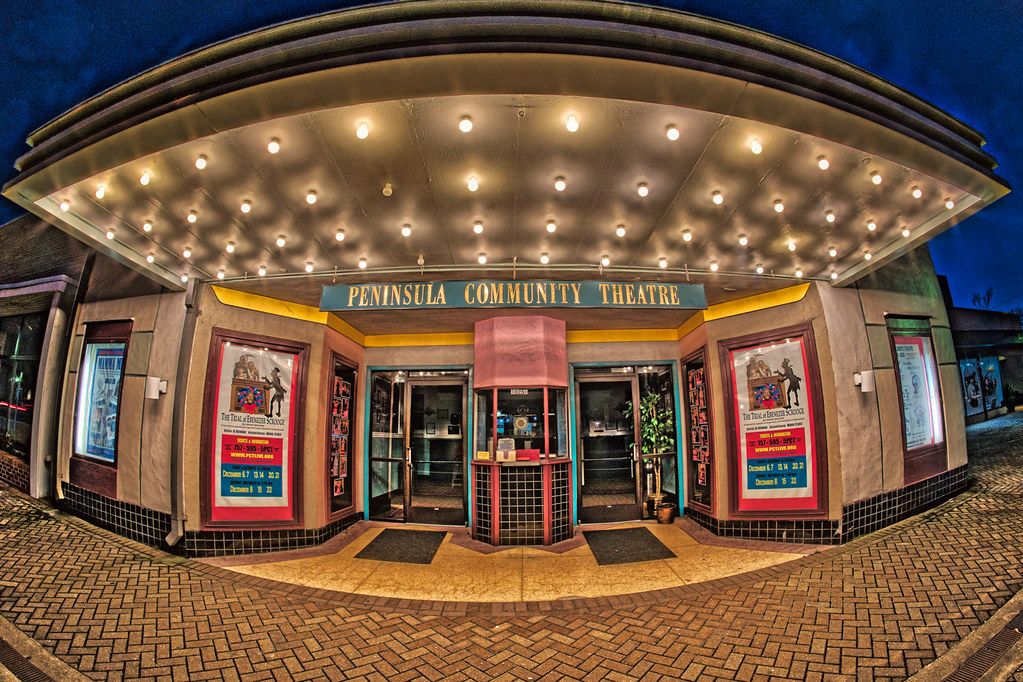 The Peninsula Community Theater is an inexpensive, versatile venue that has become a major hub for entertainment and events.
The Peninsula Community Theater is an art deco movie theater. Through regular changes and improvements, the auditorium turned into a stage theater.
As a result, you can expect a variety of shows, such as murder mysteries, Broadway musicals, and even special productions for children.
Things to Do in Newport News (VA) For Couples
1. See Relics at Virginia War Museum
The Virginia War Museum chronicles America's military heritage.
The evolution of the US military from 1775 to the present is depicted through collections of artifacts, weapons, vehicles, clothing, and displays.
The museum's exceptional exhibits include a section of the Berlin Wall and exhibitions of photographs and articles such as the Marches for Freedom and Women at War.
Military manuals, unit histories, uniforms, equipment reference books, and general histories are among the publications available to scholars in the museum's modest library.
Throughout the year, the Virginia War Museum offers a variety of nightly programs and special events.
2. Explore the Endview Plantation
Endview Plantation highlights the historical and cultural significance of the region.
Built in 1769, Endview Plantation served as the first residence of Dr. Humphrey Harwood Curtis and the site of the hospital he established there during the Confederate War.
Today, the house serves as a museum and educational exhibit on colonial and Civil War life.
There are barns, a medicinal herb garden, a nature walk, and roadside signs on the property.
3. Go Shopping at Dean & Don's Farm Market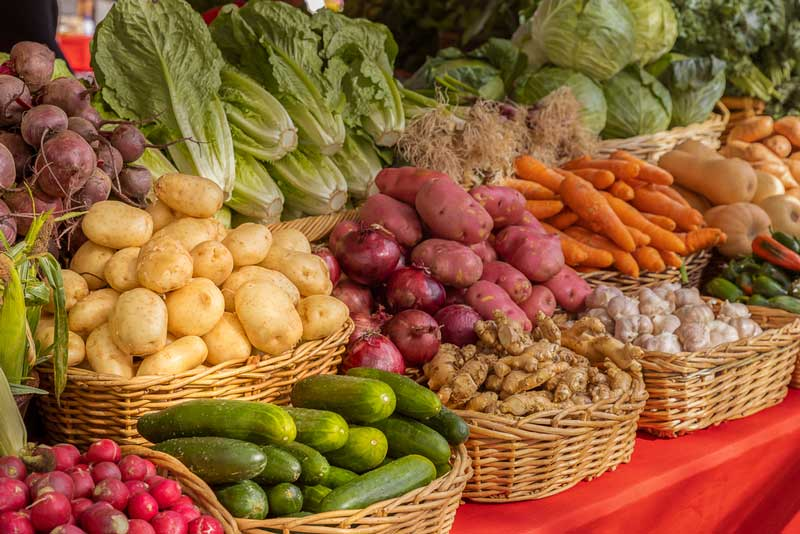 Dean & Don's Farm Market has been a family farm market since 1967.
From April to October, they are available with fresh vegetables; in November and December, they have freshly cut Christmas trees.
Their clear goal is to supply customers with fresh fruit and vegetables.
The market offers a wide variety of products, including apples, zucchini, eggs, honey, handmade bread, jams and jellies, beverages, salad dressings, seasoned beef, and more.
In addition, their garden center offers a wide selection of swing baskets, shrubs, trees, topsoil and mulch, potting soil, cement products, and several types of bedding and vegetable plants.
Things to Do in Newport News (VA) For Kids
1. Let Them Play at Attractions of Huntington Park
Open from sunrise to sunset, Huntington Park is a beach destination with many attractions and amenities for visitors.
The 60-acre facility is located next to the James River and has a public beach where you can stay and relax in the sun.
If you have kids with you, the park's many play structures will keep them playing with other kids all day.
The Rose Garden is also a must-see attraction in Huntington Park.
Stroll past the pink and red flowers and smell the sweet, fragrant air as you linger in the garden gazebo.
Biggins Lake is near the banks of the James River, a small body of water that becomes a postcard-perfect sight when the trees turn orange in winter.
From November to March, you can try fishing for brown and rainbow trout that swim in the lake's depths.
2. See Cute Animals at Peninsula SPCA
The Peninsula SPCA is a barn-style animal shelter with ample facilities and space to provide comfortable living conditions for the creatures.
It's the perfect destination if you're bringing kids or just want to chat with animals that are otherwise alien to the busy city.
Kids will have a lot of fun at the petting zoo, where they can play with mammals such as deer, cows, goats, llamas, and different breeds of rescue dogs.
A unique experience for bird lovers is also the possibility of feeding parakeets and parrots in the aviary.
3. Let Them Have Fun at Riverview Farm Park
Riverview Farm Park is another scenic outdoor facility in Newport News with 279 acres of explorable grounds.
Due to the beauty of the location, many modern facilities, sports facilities, and well-kept surroundings, it has become one of the most visited locations in the city.
The park features the Fantasy Farm Playground, a 30,000-square-foot space with farm-inspired play structures where your kids can play all day.
There are many picnic tables and benches nearby where your family can have a nice meal under the cool, shady trees.
If you want to explore, there are walking and cycling paths through the green, all well-maintained and clean for a safe and peaceful stroll.
You will eventually end up at a small jetty on the banks of the Warwick River.
It is a beautiful setting, especially at sunset when the colors of the sky play on the calm surface of the river.
Indoor Activities to Do in Newport News (VA) For Adults
1. Don't Miss a Show at the Ferguson Center for the Arts
The Ferguson Center for the Arts is located on the campus of Christopher Newport University and serves as its theater and concert hall.
It is one of Newport News's best-known visual and performing arts facilities, with distinctive architecture that lends the exterior a sophisticated and modern feel, especially when lit at night.
Whether it's a play, a concert, or an orchestra performance, the complex's many theaters serve as venues for breathtaking events that will leave you in awe.
That is why millions of visitors flock to the center every year.
There are also galleries within the facility that exhibit interesting paintings, photographs, and other works of art by renowned artists.
A visit here is truly an exciting cultural experience, so make sure it's at the top of your list.
2. Have a Good Time at Patrick Henry Mall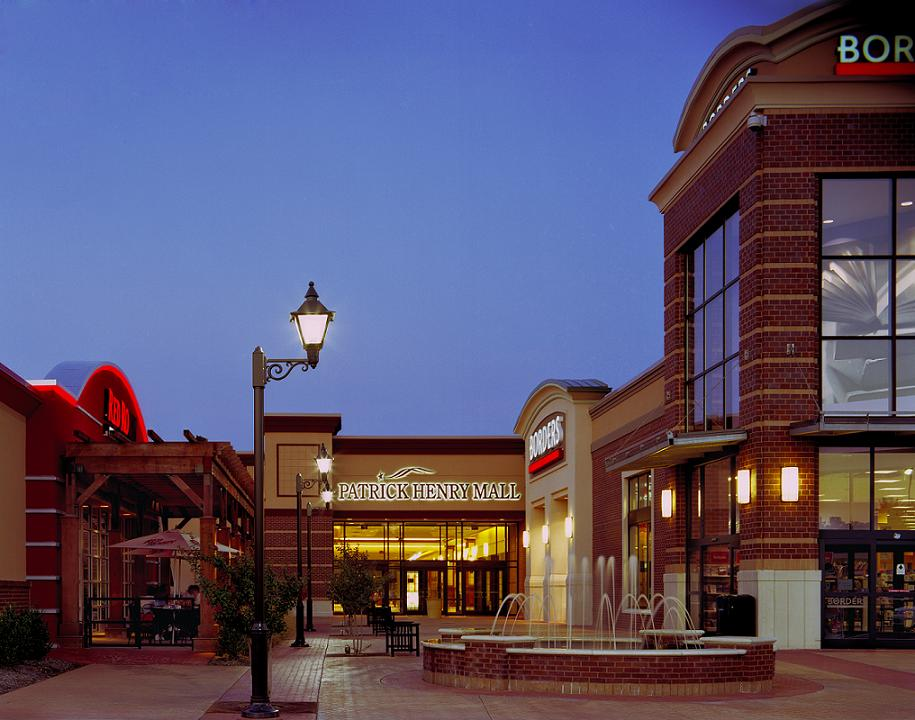 Patrick Henry Mall, the only indoor mall between Norfolk and Richmond, offers a wide variety of world-class entertainment and shopping options.
The mall hosts indoor and outdoor stores selling clothing and accessories for women and children.
Shop for everyday essentials, including clothing, jewelry, shoes, children's clothing, home accessories, and more.
The outlet center offers various restaurants, entertainment venues, and modern comfort.
Visit one of their many restaurants, including Chick-fil-A, Chipotle, Red Robin, Dairy Queen, and more, to relax and enjoy a fantastic meal.
Residents and tourists can enjoy a variety of free activities and programs at Patrick Henry Mall throughout the year.
3. Don't Miss Events at Newsome House Museum & Cultural Center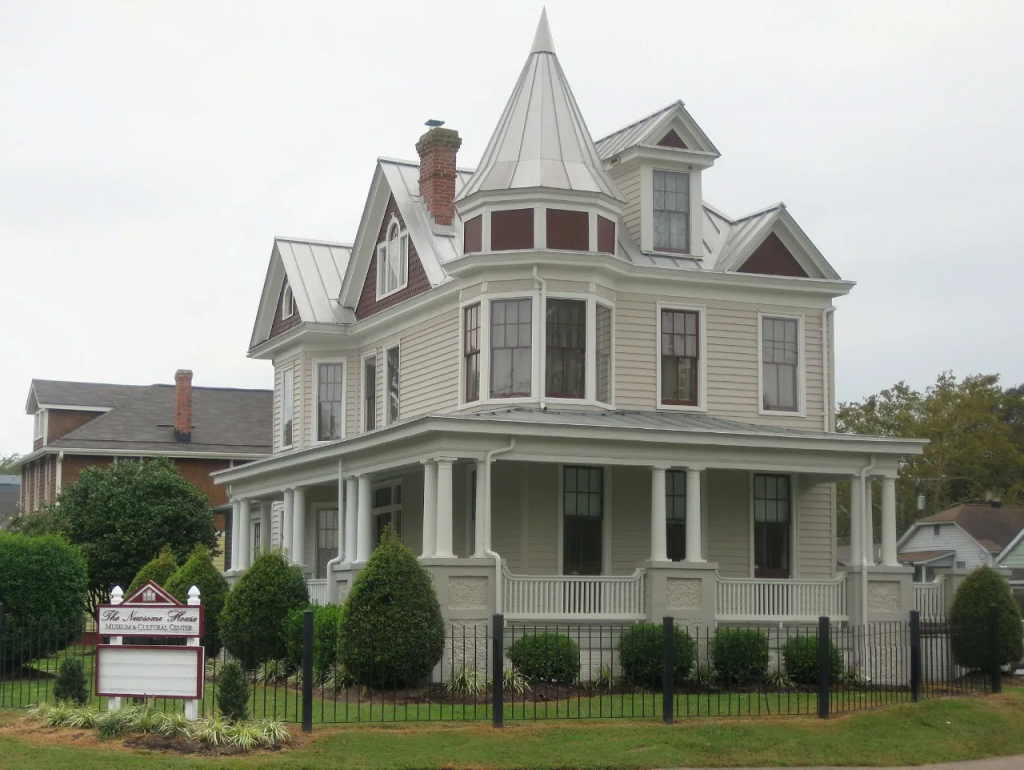 The Newsome House Museum & Cultural Center was the residence of J. Thomas Newsome.
He paid tribute to the legacy of a well-known and respected lawyer, writer, churchman, and civic leader.
He became known for his ongoing work in African American culture and history.
The home is important to the history and culture of the area as it serves as a meeting place for the local African American community.
The restored Victorian monument is still an important historical landmark of the city.
It serves as a venue for exhibitions, major events, and civic gatherings and a museum dedicated to Newsome's achievements.
Romantic Things to Do in Newport News (VA)
1. Go Fishing at James River Fishing Pier
The James River is a wide, calm body of water empties into the Atlantic.
Fishing enthusiasts will have plenty of opportunities to catch aquatic creatures swimming in the James River Fishing Pier depths.
It is one of the longest piers on the East Coast, extending well into the river at 0.6 miles.
Grab a hook and line, pay a small fee and spend a few hours catching catfish, kingfish, trout, flounder, and the many other species found in the river.
There are outfitters as well as a bait shop on the pier itself, so you can visit them if you don't have the necessary equipment.
2. Visit Busch Gardens Williamsburg
Being among the most visited theme parks in the country, Busch Gardens Williamsburg ranks 20th, with millions of people visiting each year.
So if you want to join the hype, make it a stopover during your vacation.
The facility offers many exciting and sometimes scary rides that are definitely not for the faint of heart.
Enjoy the dizzying world-class roller coasters, themed villages, and many other attractions that the park has in store.
3. Relax at Water Country USA
This is the largest water park in the Mid-Atlantic and is a truly monstrous facility that's perfect for the whole family.
Wave pools, towering slides, man-made rivers – the list of things to do is endless.
It's the perfect destination to cool off after a summer tour of Newport News.
Free Things to Do in Newport News (VA)
1. Explore Newport News Park
Newport News Park has more than 8,000 acres of explorable land with nature trails, a Discovery Center, 188 campsites, sports facilities, and a reservoir.
Bring your family and have a nice picnic by the lake or under the shady trees.
Weather permitting, you can also go canoeing, kayaking, and fishing on the lake.
For those who want more sporting activities, Newport News Park has an archery range, an 18-hole championship disc golf course, and bike trails that take you to different parts of the facility.
If you want to relax more, you can explore the nature trails and spot the many wildlife that calls the park home, such as deer, birds, and butterflies.
To learn more about these species, the park's habitats, and its history, stop by the Discovery Center for interactive and educational exhibits.
2. Take a Walk Around Sandy Bottom Nature Park
Sandy Bottom Nature Park is a 456-acre nature preserve located on the outskirts of Hampton, right on the border it shares with Newport News.
With its tranquil lake, green vegetation, and forest belts, the park is an ideal stop for those who want to be in touch with nature and interact with wildlife.
No one would think that this shrine was once a garbage dump that was reclaimed over the years.
3. See the Newport News Victory Arch
This historical monument was built in 1919 to commemorate those who sacrificed their resources in the US Armed Forces during the war.
Located in Victory Landing Park, this memorial was renovated with an eternal flame symbol (donated by the American Legion) added to the arch.
The Newport News Arch of Triumph now stands as a memorial with an ever-burning eternal flame to all people (both men and women) of the armed forces.
Cheap Things to Do in Newport News (VA)
1. Feel Like a Naval officer at the Mariners' Museum and Park
This is the place to learn everything there is to know about the United States maritime history.
The museum, also the US National Maritime Museum, has more than 35,000 naval pieces dating from the 17th century to the present day – the most extensive collection anywhere in the country.
One of the museum's most iconic displays is a life-size model of the USS Monitor, an ironclad warship used by the Union during the Civil War.
Outside the museum is a naturally wooded scenic park where Mariner's Lake is located.
Once you're done exploring the museum's artifacts, you can explore the surrounding green grounds, nature trails, and wooden bridges.
Follow the Noland Trail, a five-kilometer path that takes you around the park's best spots.
2. Tour the US Army Transportation Museum
Another tourist destination that shows the history of the US Army is the US Army Transportation Museum.
The facility displays transportation-related artifacts and memorabilia from various eras of the country.
Here you will find airplanes, jet skis, land vehicles, trucks, jeeps, and many other vehicles preserved in their original conditions.
Some of them were part of battles during the Civil War, both world wars, the Vietnam and Afghanistan wars, and other campaigns in the Middle East.
When you stand near these vehicles, you think about how much effort has gone into keeping our peace.
Since the museum is an active military installation, you must follow safety protocols and other guidelines for a comfortable and hassle-free visit.
3. Learn About the History of Lee Hall Mansion
The mansion was the home of Richard Decauter Lee, a well-known resident.
It has been beautifully restored to its former glory and stands as a house museum, taking visitors back to the mid-Victorian era.
The historic brick plantation house also served as the Confederate headquarters of General Johnston and Gene Magruder and boasts a variety of period antiques and exciting exhibits.
To learn more about the historic landmark, visit this site and enjoy guided tours of the house and grounds.
Cool Places to Visit in Newport News (VA)
1. USS Monitor Center
The USS Monitor Center is among the most popular ships in history and is housed in the Mariners' Museum, and Park is not to be missed.
The iron-hulled steam-powered warship was built during the American Civil War for the Union Navy and played a vital role in various decisive battles.
Visitors can take guided tours to explore the ship and participate in several interactive activities, such as walking aboard a full-scale replica of the monitor.
With advanced technology, you can also participate in the battle in the ultra-modern battle theater.
This vessel offers self-guided and guided tours and is open year-round.
2. Skrimp Shack
With several locations in the area, Skrimp Shack is a family-owned fast-food chain that offers seafood and side dishes for both lunch and dinner.
The Shrimp Shack offers a wide variety of seafood specialties such as fish sandwiches, fried shrimp and fish, dinner specials, po'boys, a variety of sides, and special children's meals.
This restaurant also has a food truck for rent for special events and festivals.
So, when you're in Newport News, take advantage of this fast food chain.
3. Skiffes Creek Redoubt
Skiffes Creek Redoubt is a historic landmark in Newport News, built during the 1862 Siege of Warwick-Yorktown during the Peninsula.
This landmark is one of five earthworks built by the Confederates to help protect the Mulberry Island/James River flank of Major General John Bankhead Magruder's Second Peninsula Defense Line.
The line's right flank was heavily fortified by Magruder, including this redoubt—a small, walled defensive fortress built of wood, sod, and earth.
Of this line of redoubts, only two remain, and they stretch from Lee's Mill on the Warwick River to Skiffes Creek, preventing any Federal escort movement across Skiffes Creek or Mulberry Island.
Conclusion
Most likely, you would have zero desire to pass up the interesting opportunities that Newport News brings to the table, as there are tons of things to enjoy.
Make your to-do list of things to do in Newport News (VA), and go on that fun trip today.
Join us on Telegram
If you loved this content, do well to like us on Facebook and follow us on Twitter to get updates and engage with other people like you who wish to immigrate to Canada or just immigrated to Canada.