Planning a trip here? No need to worry; everything you need to make your vacation worthwhile has been detailed in this article about exciting things to do in Morristown (NJ).
Popularly known as the Capital of the American Revolution, Morristown in Morris County is the county seat of Morris, United States.
New Jersey is an attractive home, with places like the Morristown National Historical Park, which boasts important Revolutionary War sites like the New Jersey Brigade Area and Fort Nonsense, which better tell the war stories. 
During the Revolutionary War, General George Washington's winter headquarters were in this town; his 18th-century residence is now a museum called Washington's Headquarters.
Morristown offers refreshing spots, such as restaurants, shops, galleries, and museums, and these sites will blow you off.
Stay with us as we explore these beautiful attractions!
Fun Things To Do In Morristown (NJ)
1. Stop By Jockey Hollow at Morristown National Historical Park
The Jockey Hollow at Morristown National Historical Park is an exciting place to see.
It came into existence during the American Revolutionary War. This Park occupied an area of 1,200 acres and was a dwelling for about 12000 people who were part of the Continental Army during the 1779-80 winter time.
It also includes huts that Continental Army soldiers used during the Revolutionary War era. You will get to walk around these huts; exhibits and displays are also presented at the Park's Visitor Center. 
This amazing Park contains more than 24 miles of trails for a walk and a 3-mile tour route. This should be a must-stop in Morristown as you get accustomed to the history.
Address: 30 Washington Pl, Morristown, NJ 07960, United States
2. Visit Fort Nonsense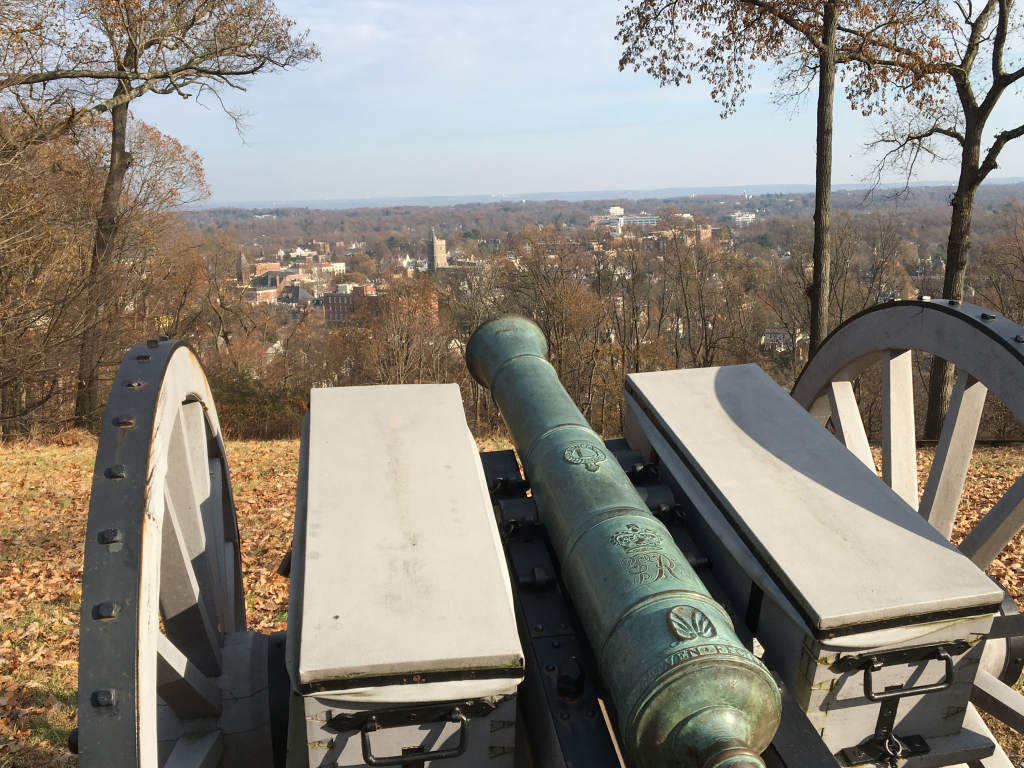 Want to know about all the details of the American Revolutionary War, then a stop here would be just right.
Situated in a hilltop area with a great height that overlooks Morristown. Best bet to believe it was where smoke signals were given out during the war.
The American Revolutionary War saw extensive use of Fort Nonsense, which has a history dating back to 1777 under General George Washington's administration. A guardhouse that has room for roughly thirty troops makes up the structure.
The name Fort Nonsense was given to the location by the locals, who thought it had just been built to assemble troops and keep them occupied and had not seen any combat. This makes the origin of the name of the location extremely amusing.
Even though it is now completely gone, save for a stone marker erected in 1888, it is nevertheless important to see since it offers stunning views over the Park.
Address: Fort Nonsense Access Rd, Morristown, NJ 07960, United States
3. Tour Fort Mansion and Museum
Located in the Morristown National Historical Park, the Ford Mansion and Museum is a classic 18th-century American home built in the Georgian style by Jacob Ford, Jr. and Completed in 1774 by the early American industrialist.
The mansion was used as the Continental Army's winter encampment of 1779-1780 after Ford died of pneumonia in 1777.
Mrs. Jacob Ford and her family generously moved into the home's kitchen while the soldiers used the mansion and grounds as an encampment.
Visitors can explore the mansion and surrounding grounds on guided or self-guided tours, and this is one of the cool places to stop by on your visit to Morristown.
Address: 30 Washington Pl, Morristown, NJ 07960, United States
Also see: 27 Best & Fun Things To Do In Cherry Hill (NJ)
Things To Do At Night In Morristown (NJ)
1. Relax at Tavern off the Green
The best time in Morristown is the bar time with friends in the area. Tavern Off the Green, lovingly nicknamed TOG, is a staple of the area. 
Offering great live music every weekend, chances of finding yourself staying out way later than you anticipated are very high. You will get to sing and dance with friends and strangers because this place's good vibes are contagious. 
The patrons are warm and welcoming, and the Staff knows how to make a nice stiff drink. Everyone who goes here gets it. There's no place like home or, in this Case.
Address: 127 Morris St, Morristown, NJ 07960, United States
2. Grab a Beer at Tashmoos Bar
Tashmoos Bar is a lovely town tavern with great food and service. The Staff is well trained and very good at what they do, as they always attend to your need. Tashmoos is one of Morristown's mainstays.
Have an amazing experience here as you cool off the evening in grand style with friends and even connect with strangers at this cool Bar. The Tashmoos Bar has a very scenic and cool ambiance that will make your visit worth it, with different meals on the menu.
You can meet new people here if you are highly social as others come in to unwind after a long day's work; it is surely a nice place to check out and do well to visit when you are in Morristown.
Address:8 Dehart St, Morristown, NJ 07960, United States
3. Grab a Bite at George and Martha American Grille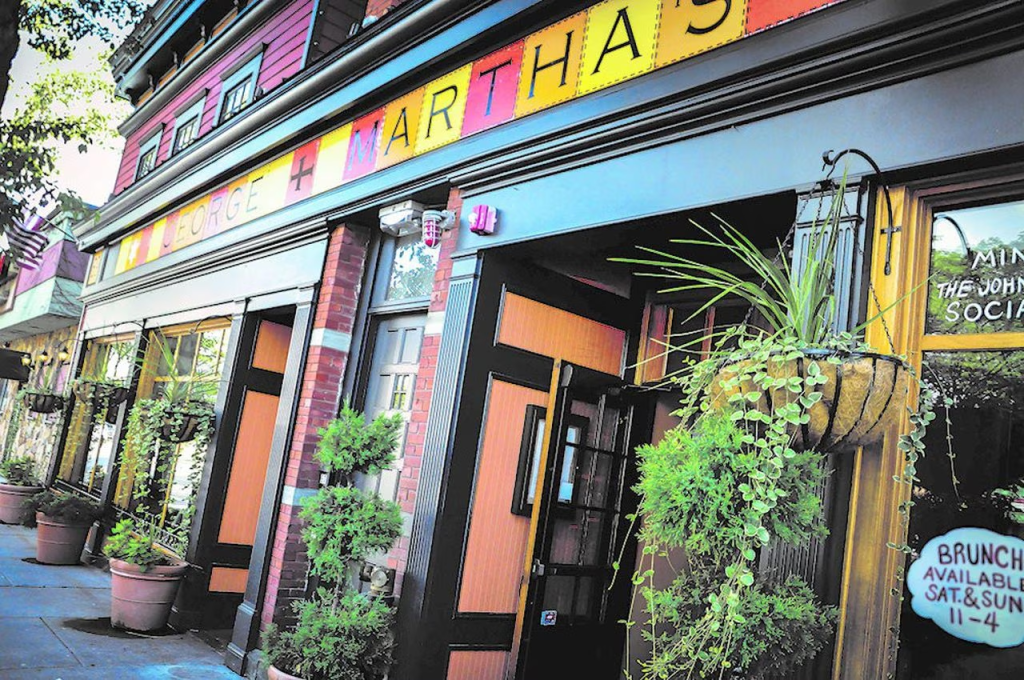 Hop in on a Friday night at George and Marthas Grille and get a pleasant surprise of a super cozy place spiced up by a great meal menu and a beautiful space. 
The pluses: huge and very homey-looking Bar; seating in the dining area is very comfortable and quiet; food and tasty; service was very good. It is a wholesome experience at the Bar as many people come to have fun.
What a time to connect to meet new people, right? Stop by here, as it is a fun thing to do in Morristown (NJ)
Address: 67-71 Morris St, Morristown, NJ 07960, United States
Things To Do In Morristown (NJ) For Couples
1. Hang Out at Millie's Old World Meatballs and Pizza
Have a blissful time with your partner at the famous Millie's Old World Meatballs And Pizza.
With numerous coal and wood pizzas to whet your appetite and ultimately fill you, order the classic Italian dishes or artisan sandwiches and enjoy your meal alongside your partner in this cool, cozy, and beautiful space.
Meatballs the name came from having a meatball station and menu and a meatball taste for every delicacy. You can equally try out the Neopolitan pizzas as well. It is a banger.
Millie's Old World Meatballs And Pizza opens seven days a week, you have nothing to fear, and you can visit on your arrival in Morristown.
It is a great place to stop by!
Address: 60 South St, Morristown, NJ 07960, United States
2. Chill at the Red Dog Tavern
Visit the Red Dog Tavern for a sumptuous meal on a lovely couple's time. This promises to be a special experience, one always to remember.
Visiting the GK's Red Dog Tavern would surely be one of the fun things to do in Morristown, NJ. It is a fantastic place to enjoy lovely local foods.
Located in a transformed countryside log cabin with a beautiful space, be sure to be served delicious burgers, American bar fare, dry-aged steaks, and other varieties of snacks on the menu.
Their wine bar offers a wide range of handcrafted ales, classic domestic tap beers, imported brands, and the best from everywhere.
Address: 1 Convent Rd, Morristown, NJ 07960, United States
3. Take a Stroll Around Burnham Park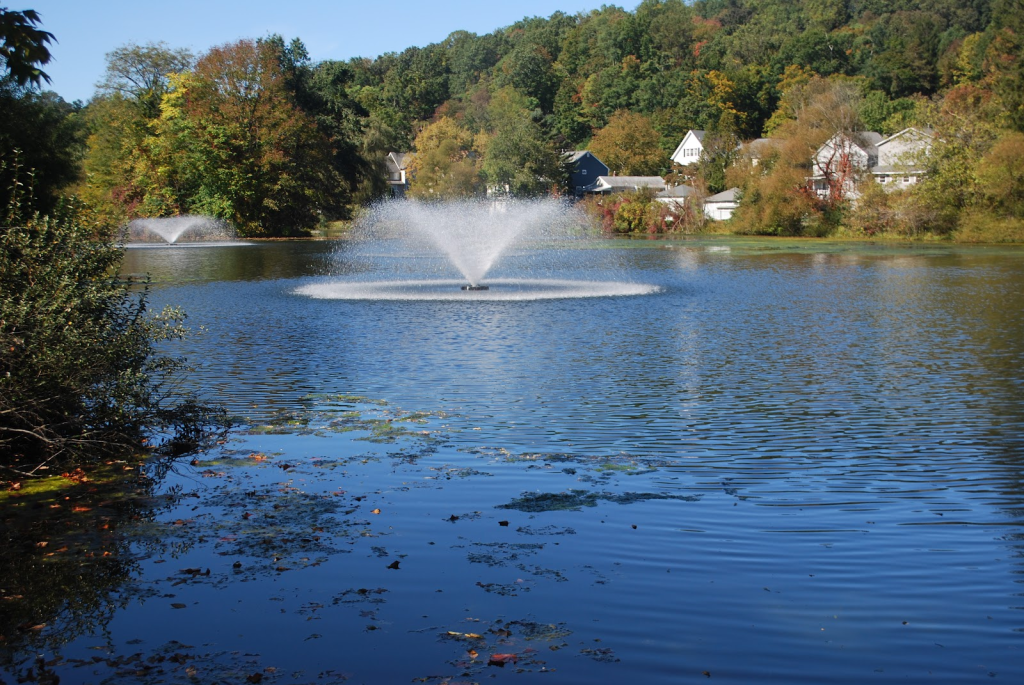 Enjoy quiet time away from the noise at Burnham Park with your partner. This amazing Park is located in Sylvania. It is west of downtown and occupies 3.2 acres of land; that's more than enough for a lovely time, right?
You can check out the lake or the plumber pool for a swim after the time out, and still in this Park lies the pool with a basketball court in Case you want to flex your muscle with some shots.
They've got shelters you can sit to enjoy a lovely day watching the beautiful scenery. It is a lovely time here as it is a very beautiful space.
Address: Washington St, Morristown, NJ 07960, United States
Things To Do In Morristown (NJ) For Kids
1. Horse Ride at Seaton Hackney Stables
Have you been thinking of a cool spot for your kids? Then think no more, as Hackney Stables is a great place for kids to explore with horses.
Seaton Hackney Stables offers a complete horseback experience. Located in Morristown, NJ, adjacent to Morris County's Loantaka Park, they are a full-service riding facility servicing beginner to advanced riders. Your kids would love it here.
They've got classes for all age and amazing arrays of inclusive, safe, and secured activities with Staff on the ground who understands the assignment of child safety.
Address: 440 South St, Morristown, NJ 07960, United States
2. Paint at Pinot's Palette
At Pinot's Palette, kids can paint their pictures with the help of a teacher on the ground as they explore their creativity.
Perfect for kid gatherings and birthday parties because there are many fun things to do here; the Staff will set up the studio so kids can get right to the fun of painting.
The kids don't need a high level of prior painting skills, as professional instructors will guide the kids based on age and skill levels. Be rest assured of an amazing time.
Kids get to express their creativity and get to bring their paintings home, too; this surely reminds them how much fun painting is.
Address: 40 Market St, Morristown, NJ 07960, United States
3. Spend Time at Morristown Game Vault
Video games have become appealing for kids in this generation, and it is the fastest tool to get them happy.
The arcade is the best place to find video games, and the Morristown Game Vault is not your regular game stop. For hours, kids can enjoy many retro arcade games, consoles, and pinball machines. 
A big projector inside shows the highest scores and even movies; you only pay for the time you are there, as kids get to play for a long time with just a time tracker on a wristband they're wearing.
The Game Vault is usually open every day of the week, and they've got varieties that include activities for all ages. Hosting your kids here on vacation in Morristown (NJ) wouldn't be bad.
If you'd love to throw a party, the packages include up to 20 guests, 2 hours of gaming, and food. 
Address: 22 South St, Morristown, NJ 07960, United States
Indoor Activities To Do In Morristown (NJ) For Adults
1. Tour the Schuyler-Hamilton House
The Schuyler-Hamilton House is a historical museum managed and owned by the American Revolution Indigenous Daughters, though it was formerly called the Jabez Campfield House.
It was bought by a surgeon in 1975 who served in the Revolutionary War named Dr. Camp Field. 
The museum is situated on the eastern corner of Morristown and was constructed in 1760. It contains many exhibits ranging from historical memories from the Revolutionary War to paintings and antiques.
Visitors can learn about medical practices in the doctor's laboratory during the colonial era.
Address: 5 Olyphant Pl, Morristown, NJ 07960, United States
2. Worship at St. Peter's Church
For religious folks, touch with their maker is a very important one. You can stop at St. Peter's Church to do the honors.
The Church has its root stretched to the 1760s, making it a remarkable structure in this region. Located on South Street is a Gothic Style building built in 1911. The ancient interior and incredible stained glass windows are unique.
The St. Peter's Episcopal Church worships in the High Church tradition combining all the elements of worship.
Do well to stop by here.
Address: 70 Maple Ave, Morristown, NJ 07960, United States
3. Visit the Historic Speedwell Ironworks
This amazing place is a destination with a lot of history. Stop by to get to know more about this place. Get lots of information about the Speedwell Iron Works by stopping at the National Historic Landmark, which has various exhibits and displays related to ironworks.
A beautifully renovated property of Stephen Vail. It is located in Speedwell Village on Speedwell Avenue, the north side of downtown Morristown.
The first-ever fortunate exhibition of the telegraph was carried out in 1838 by Samuel Morse and Alfred Va, which significantly impacted recent-day communication. The factory lays one of the eight buildings in the estate.
Address: 333 Speedwell Ave, Morristown, NJ 07960, United States
Romantic Things To Do In Morristown (NJ)
1. Catch up at Lewis Morris Park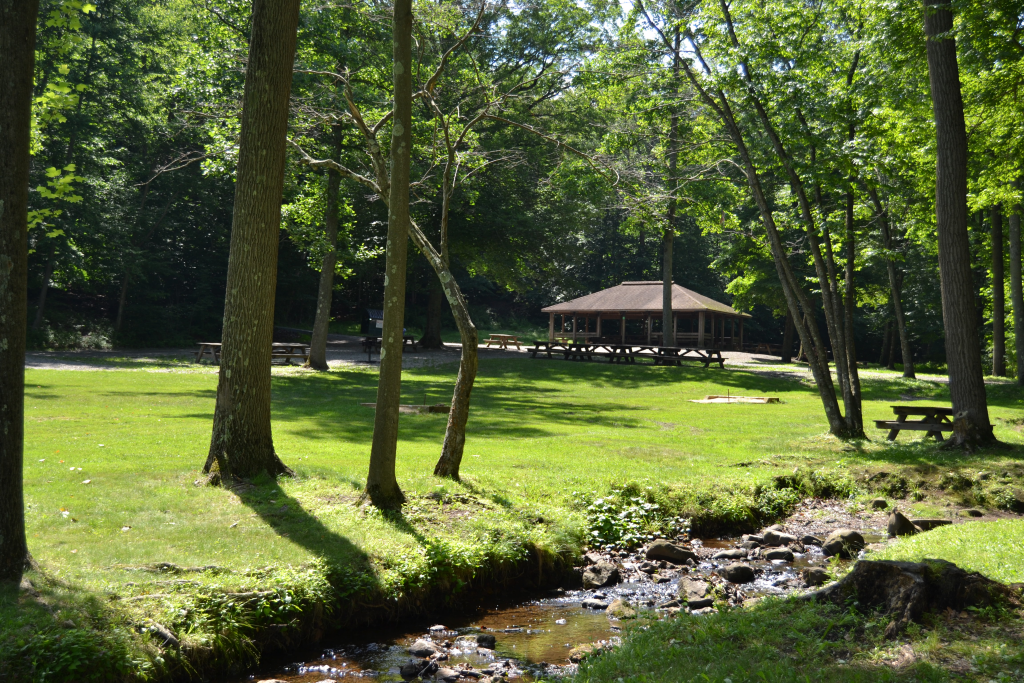 Lewis Morris Park is a beautiful park to have a lovely couple time out in Morristown (NJ) and should be on your checklist of fun things to do in Morristown, NJ.
Loaded with many activities and beautiful sights, it offers many things to do and explore.
In Lewis Morris Park resides Sunrise Lake; you can walk your dog, skate on the ice, jog, walk on the large trail and play soccer on the large field. It is a beautiful spot. 
You can enjoy snow activities like ice skating, canoeing, boating, fishing, and other park activities during the winter. The facilities include cross-country skiing, sledding, modern restrooms, and snowshoeing.
Address: 270 Mendham Rd, Morristown, NJ 07960, United States
2. Explore Scholey Mountain County Park
This beautiful attraction is located on the hills of the western county of Morris, and it covers up to about 823 acres, surrounded by lush wetlands and fertile agricultural lands.
The Scholey Mountain County Park was named after the family of Scholey, who owns almost all the land dated to the 1700s. You will see loads of fun things to do here, and it is a perfect hangout spot for couples.
Picnicking, hiking, the amphitheater, and other beautiful activity is what you'll get to experience here. It is a beautiful sight to check out.
Also situated here is the Boathouse, which can be rented for private use. It's a charming lodge with a touch of excellence that gives a comforting feel.
Address: Long Valley, NJ 07853, United States
3. Check out Mayo Arts Center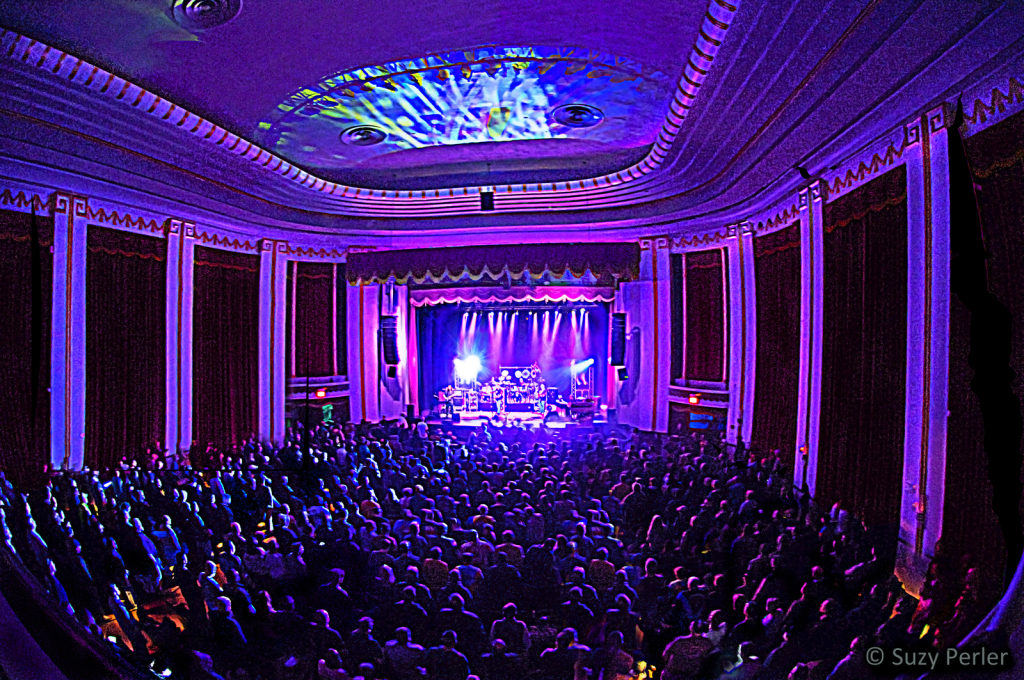 The Mayo Arts Center is an organization that sees tourists having loads of events to keep them entertained; they create awareness and teach and promote the culture of Morris County. 
Every year, the Mayo Arts Center puts forward over 200 events, including classical music, performances, dance, and even stage plays, that'll surely make you come back for more.
They've been doing awesome work promoting culture; you can look out for young performers from this region, all thanks to the prestigious Mayo Arts Center, as they've got loads of such talents.
Sounds like fun. Check it out as you enjoy watching amazing performances with your partner.
Address: 100 South St, Morristown, NJ 07960, United States
Free Things To Do In Morristown (NJ)
1. Tour the Acorn Hall
Acorn Hall serves as the headquarters of the Morris County Historical Society and operates as a historic house museum. Take a tour here as you explore this beautifully preserved 1853 Victorian Italianate mansion.
Named for the two-centuries-old oak tree standing on its property and listed on the National Register of Historic Places, this masterpiece serves as the headquarters of the Morris County Historical Society, which operates the hall as a historic house museum.
To further beautify it, Acorn Hall offers an exhibition gallery with rotating exhibits that tells the history and heritage of Morris County and the greater Victorian culture of the time.
Address: 68 Morris Ave, Morristown, NJ 07960, United States
2. Visit Wightman's Farm
Are you a lover of agriculture and the whole farm produce thing? The Wightman's Farm would be a delight for you. This is a place you can get fresh and quality farm produce in this area.
Visit the beautiful fruits area, with the pumpkin patch being a loveable sight; stroll the area to see and take some produce ranging from hay maze, bean, and lots more.
Check out their store, as it is packed with fresh baked foods, salads, ice creams, sandwiches, and lots more.
Address: 1111 Mt Kemble Ave, Morristown, NJ 07960, United States
3. A Stop at the George Griswold Frelinghuysen Arboretum
The George Griswold Frelinghuysen Arboretum is a huge botanical garden on East Hanover Avenue, sitting on a 127-acre space that is a regional center for horticultural activities and the headquarters of the Morris County Parks Commission. 
The arboretum includes a magnificent Colonial Revival mansion surrounded by rolling meadows, woodlands, and beautifully manicured gardens of native and exotic plants, spring-blooming shrubs, perennials, ornamental grasses, fall fruit and foliage, and shade trees.
The Frelinghuysen Arboretum presents a calendar of events, including educational programs, cooking classes, garden tours and demonstrations, and lectures.
Address: 353 E Hanover Ave, Morristown, NJ 07960, United States
Cheap Things To Do In Morristown (NJ)
1. Visit Glasswork Studio
A stop at the Glass work studio would be exciting here in Morristown, NJ. Here, visitors can put up great artistic pieces using colored glasses.
The Glass work studios surely give proper aid and complete instructions before the beginning of any glass piece, and you can choose any project you would love.
Visitors are shown everything easy to understand so they can have a good time working on their piece.
Glass Work Studio looks to make visitors very comfortable, which leads to offering these services; Field Trips, Birthday Parties, Private Groups, and Corporate Events.
Address: 151 South St, Morristown, NJ 07960, United States
2. Talk a Walk Around Loantaka Brook Reservation
Experience the Loantaka Brook Reservation; it is a beautiful preserve and scenic Park with a long hiking and cycling trail.
This amazing reserve also includes many sports areas, green areas for families to sit and enjoy themselves, and picnic areas for the entire family to have a great time.
The Park comprises four sections: the Kitchell Road Loantaka Brook, South Street recreation facilities that ensure that outdoor and recreational activities are properly managed, and the Loantaka Way Trail and the Seaton Hackney Stables.
You can also get an amazing horseback riding experience. This estate is close to the Loantaka Brook Reservation, and trail riding on this property is open to all.
Address: 468 South St, Morristown, NJ 07962, United States
3. Visit Just Jersey
Visiting Morristown won't be complete without stopping by the beautiful handcrafted pieces shop, Just Jersy.
This local gift shop has lovely handmade jewelry, housewares, homemade foods, and accessories.
You can also find high-value New Jersey-themed souvenirs to take home to loved ones and friends.
Many interesting handcrafted items that will catch your interest dwell here, so be sure to stop by and get a beautiful piece.
Address: 163 South St, Morristown, NJ 07960, United States
Cool Places To Visit In Morristown (NJ)
1. Macculloch Hall Historical Museum & Gardens
The Macculloch Hall Historical Museum is a house museum based in a 20-room Federal-style mansion built by George Macculloch in 1810 and has been preserved since then.
It features large furnished rooms filled with last century's crafts. The museum boasts ten preserved historical rooms and is home to an exhibition of works.
The most famous work came from the 19th-century political cartoonist Thomas Nast, famed for creating the image of "Jolly" known as Santa in the present day.
The mansion is surrounded by gardens and grounds with 45 and more varieties of roses and the garden in which Jersey's first tomato was grown in 1829.
Address: 45 MacCulloch Ave, Morristown, NJ 07960, United States
2. Pierogies House
Pierogies House is a real Polish restaurant that serves traditional, handmade pierogies in various flavors, from potato and onion to lentils and mushrooms. 
Using family recipes, the vegan-friendly restaurant also makes traditional Polish foods with others.
The Pierogies House menu features many dishes to make it even more exciting. Get to explore your cravings off the menu. It will be cool to stop by here as it is a fun thing to do in Morristown (NJ).
Address: 145 Morris St, Morristown, NJ 07960, United States
3. Foote's Park
Foote's Park is a public park on a 14-acre on James Street in Morristown, NJ.
Foots's Pond has been changed to include plants, bridges, benches, birdhouses, and bike racks.  The Park hosts much local wildlife, including frogs, turtles, and native bird species. 
Dogwood, cherry trees, native wildflowers like purple cone flow, and daisies line the trail pathways. Get that exciting experience here, and it is surely a fun thing to do.
Address: 60 Overlook Rd, Morristown, NJ 07960, United States
Also see: 27 Best & Fun Things To Do In Red Bank (NJ) 
Conclusion
This beautiful city of Morristown has a lot of exciting things to offer to make your stay an awesome one, from museums telling the strategic American Revolution War Story to parks, bars, clubs, parks, and lots more.
Just so you don't miss any of these attractions, we've detailed the most exciting things to do in Morristown (NJ) in this article. Pin this post and make it your guide as you travel.
Let us know all about your trip in the comment below.
Happy vacation!
Join us on Telegram
If you loved this content, do well to like us on Facebook and follow us on Twitter to get updates and engage with other people like you who wish to immigrate to Canada or just immigrated to Canada.