Kroger background check is one of the core hiring processes of America's largest and most well-established grocery retailers.
Kroger places a strong emphasis on the safety and trust of its customers and employees.
To maintain this commitment, Kroger conducts background checks on potential employees as part of its hiring process.
It is a major requirement potential employees need to pass to get hired by Kroger.
This article discusses everything you need to know about Kroger's background check 2023, what to expect, its implications, and how it affects your chances.
Kroger Background Check 2023 – What To Expect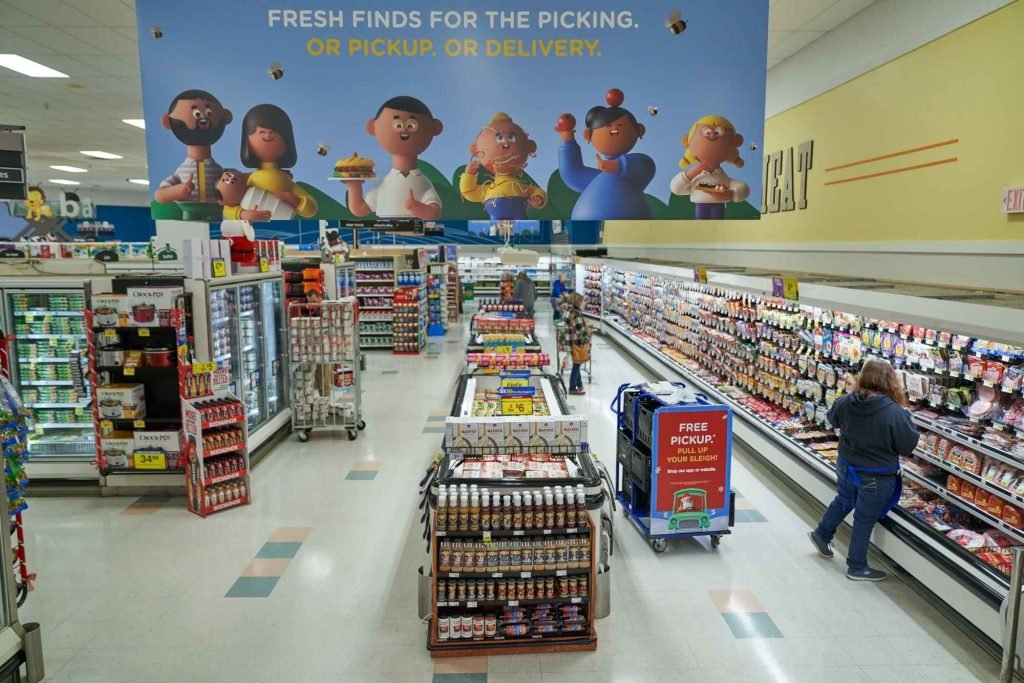 Kroger's background check process is thorough but fair, designed to assess the qualifications and suitability of job applicants while respecting privacy and following legal requirements.
Here is an overview of the key elements of this process:
1. Application
Applicants submit their information, including personal details, work history, and references, through Kroger's online application system.
2. Initial Screening
Kroger reviews applications to ensure they meet the basic qualifications for the position.
Applicants who meet these criteria move on to the next stage.
3. Consent
Before conducting a background check, Kroger obtains written consent from the applicant in compliance with applicable laws.
4. Background Check
Kroger partners with professional background check agencies to conduct the necessary checks.
These checks typically include criminal history, employment verification, and, if relevant, driving record checks.
5. Assessment
The results of the background check are evaluated by Kroger's hiring team.
The company considers the nature of any criminal offenses, the time that has passed since the offense, and whether it is relevant to the position in question.
6. Decision
Based on the information gathered, Kroger makes an informed hiring decision.
It's important to note that Kroger complies with the Equal Employment Opportunity Commission (EEOC) guidelines to ensure fairness and prevent discrimination during this process.
Also see: Does Amazon Background Check?
7. Communication
Kroger communicates the decision to the applicant, providing an opportunity for discussion if necessary.
What Does Kroger Background Check Look For?
Kroger understands the importance of a thorough background check to ensure a safe and secure working environment for employees and customers.
The company's background checks are designed to be comprehensive while complying with applicable laws and regulations.
Here's a closer look at what Kroger's background checks will typically examine:
1. Basic Information
Kroger's background check will confirm your name, age, and social security number.
Your potential Employers need to be sure that you are who you claim to be, that you retain the liberty to work in the country, and that you're old enough to work.
The minimum age required to work at Kroger is 16 in most states.
2. Criminal Record
One of the most critical aspects of the Kroger background check is a review of an applicant's criminal history.
While having a criminal record doesn't automatically disqualify someone from employment at Kroger, the nature and timing of any offenses are carefully assessed.
For example, a non-violent offense from several years ago may have less impact than a recent conviction for theft.
3. Employment Verification
Kroger will verify an applicant's employment history, confirming previous positions, job titles, and dates of employment.
This step ensures that applicants accurately represent their work experience.
4. Education Verification
If education qualifications are required for the position, Kroger may verify an applicant's educational background, including degrees earned and institutions attended.
5. Driving Record Check
If the job involves driving, such as for delivery roles, Kroger may check an applicant's driving record for any violations or accidents.
This is crucial for positions that require employees to operate company vehicles.
6. Credit Check (in some cases)
For certain positions, especially those involving financial responsibilities, Kroger may conduct a credit check to assess an applicant's financial history and responsibility.
This is typically performed in compliance with the Fair Credit Reporting Act (FCRA).
4 Significance of Kroger Background Check 2023
As a supermarket chain that serves millions of customers daily, Kroger recognizes that safety is paramount.
The significance of background checks becomes evident when we consider the vital role employees play in shaping the customer experience.
Here's why these checks matter:
1. Protecting Customer Trust
Kroger has worked diligently to earn the trust of its customers.
Background checks are a means to uphold this trust by ensuring that employees are fit for their roles, which can involve handling sensitive customer data, finances, and products.
2. Maintaining a Secure Environment:
Safety extends beyond trust.
Background checks help identify any potential red flags in an applicant's history, helping to prevent incidents that could jeopardize the safety of customers and employees within Kroger stores.
3. Legal and Regulatory Compliance
The grocery industry operates within a highly regulated environment, with strict rules governing various aspects, such as food safety and privacy.
Background checks help Kroger comply with these regulations, reducing the risk of costly legal issues.
Also see: Harbor Freight Background Check
4. Preserving Reputation
Kroger's reputation as a trusted and responsible retailer is one of its most valuable assets.
By conducting background checks, Kroger reduces the likelihood of hiring individuals who may engage in activities that could tarnish the company's image.
Conclusion
Kroger's commitment to safety and trust is reflected in its thorough background check process for potential employees.
By conducting these checks, Kroger aims to create a secure environment for its customers and workforce, ensuring that every staff at your local Kroger store can be trusted.
Through a combination of comprehensive background checks and a commitment to fair hiring practices, Kroger strives to maintain its reputation as a trusted and reputable grocery retailer.
This is something Kroger puts at the fore, so it is a part of the hiring process you have to pass to get hired.
Good luck!