Before you go, write down all the fun things to do in Aurora so you can see as much as possible during your break.
Smaller towns have a charm you won't find in their larger counterparts. You will soon learn that bigger is not necessarily better!
If you're ready to hit the streets of Aurora, sign up for one of the best tours and day trips on offer and let an experienced guide show you some of the most popular sights.
Aurora is the second largest city in Illinois, and as such, you'll find a huge amount of things to do here, to the point where you won't have to worry about not having fun.
Aurora is known for its beautiful surroundings, and although it's a big city, you won't have to travel far to find family farms and lush hiking and biking trails.
If you choose to stay in the city, you can enjoy other green spaces like Phillips Park and the famous Phillips Park Zoo, as well as water parks and other hidden gems like picturesque fountains.
For a little fun, you'll find educational facilities such as museums and galleries, and in the evenings, there's a swinging nightlife and live music scene, so the fun doesn't have to end when the sun goes down.
Fun Things to Do in Aurora
1. The MISH MASH Adventure
For an adrenaline-pumping adventure in Aurora, visit MISH MASH Adventures.
MISH MASH Adventures is a challenging yet unique game based on your favorite children's game shows.
You can try all the rooms instead of staying in a room and just waiting for someone to give you an answer.
The challenge is about crawling, throwing, thinking, kicking, climbing, and working together as a team.
Your team may fail a lot, but that's all part of learning; you can handle and figure out how to beat the challenge; challenges are physical, skill-based, and logical.
MISH MASH Adventures is open Monday, Wednesday, and Thursday from 11 am to 8 pm, Tuesday and Friday from 11 am to 9 pm, Saturday from 10 am to 9 pm, and Sunday from 12 pm to 6 pm.
2. Splash Country Water Park
For family fun, add a visit to Splash Country Water Park to your list of things to do with the family in Aurora.
The Splash Country water park is a place that offers you a wide range of entertainment and water activities.
The big lazy river is said to be the second largest lazy river in Illinois at one thousand hundred feet.
Splash Country water park offers two sand volleyball courts, a playground with slides, spray guns, a waterfall, and other attractive play equipment.
There is a six-lane zero-depth children's pool and toddler pools; you will also find concession stands, and outside food and drinks are allowed according to their guidelines.
Splash Country Water Park is available for bookings for large events of up to three hundred people and private events such as birthday parties.
3. NV foot Massage Spa
Between or after all the fun and stress, you need a place to help you relax and de-stress.
A visit to the NV Massage Foot Spa should be on your list of things to do in Aurora. It is an Asian spa offering the best services for a healthy body.
NV Massage Foot Spa was founded to help guests like you relieve chronic pain, increase your overall quality of life and reduce stress.
They offer you a pleasant and comfortable environment where you can get their services, NV Massage Foot Spa is based on foot and whole body massage.
The NV Massage Foot Spa staff are great and courteous, ensuring visitors are relaxed and relieved after their stressful day.
At the end of the session, you are sure to leave a new, relaxed, and refreshed version of yourself.
Things to Do in Aurora at Night
1. Paramount Theatre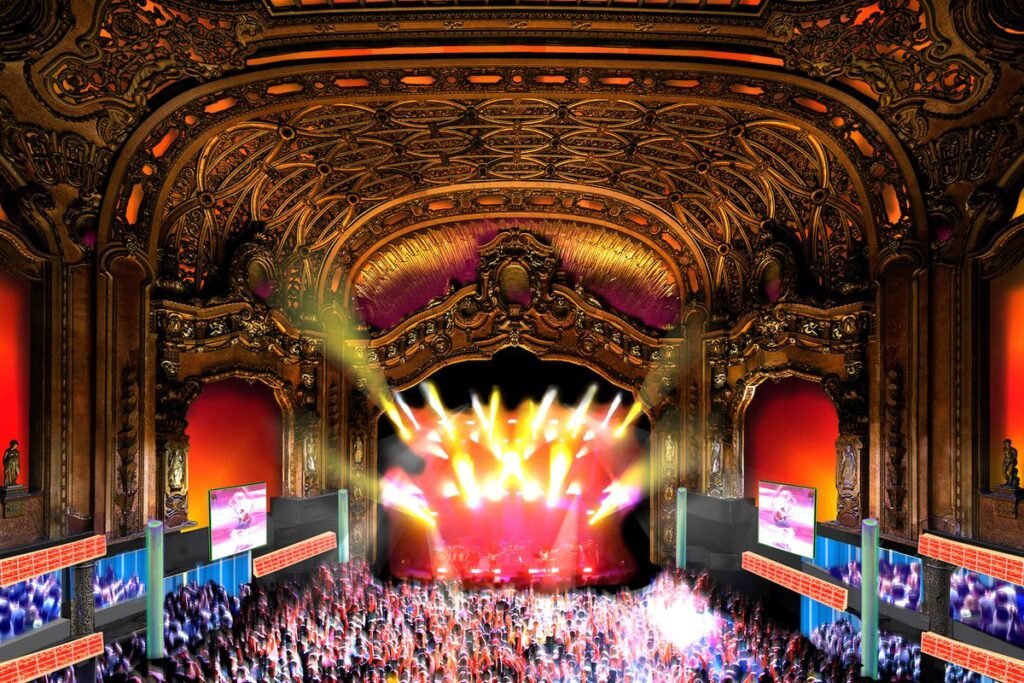 The Paramount Theater has one of the best movie facilities in Aurora, so make sure you have your tickets and get ready for a wild movie experience.
The theatre will take you back in time with its charming 1930s design and setting, although the theatre has recently been renovated.
The Paramount Theater features excellent sound systems and comfortable seating providing everything you need to be comfortable.
Many of the shows they create are for children, including adult themes, and are usually interesting and informative.
The Paramount Theater is clean and reasonably maintained, and staff are always available to their guests.
2. The Basement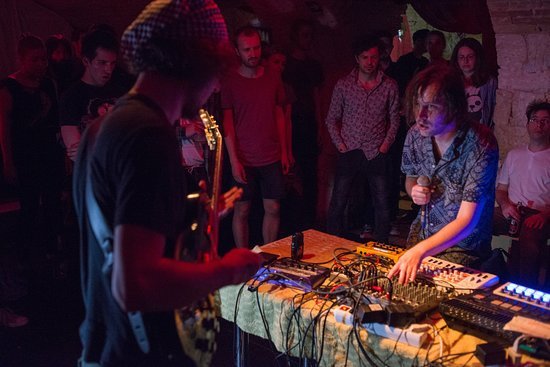 The fun things to do in Aurora go beyond parks and restaurants; The Basement Attractions is a unique way to spend a day.
The Basement Attraction is a tactical laser tag that sends chills down your spine as players are pitted against each other.
It's all about fighting for survival; you will be looking for a building and breach, shooting guns, causing chaos, and bad guys running in different directions.
Intense scenarios, realistic tactical laser tag, sounds, and environments will give you an epic experience.
The Basement Attractions gives you one minute to eliminate a threat in action missions.
3. Luigi's Pizza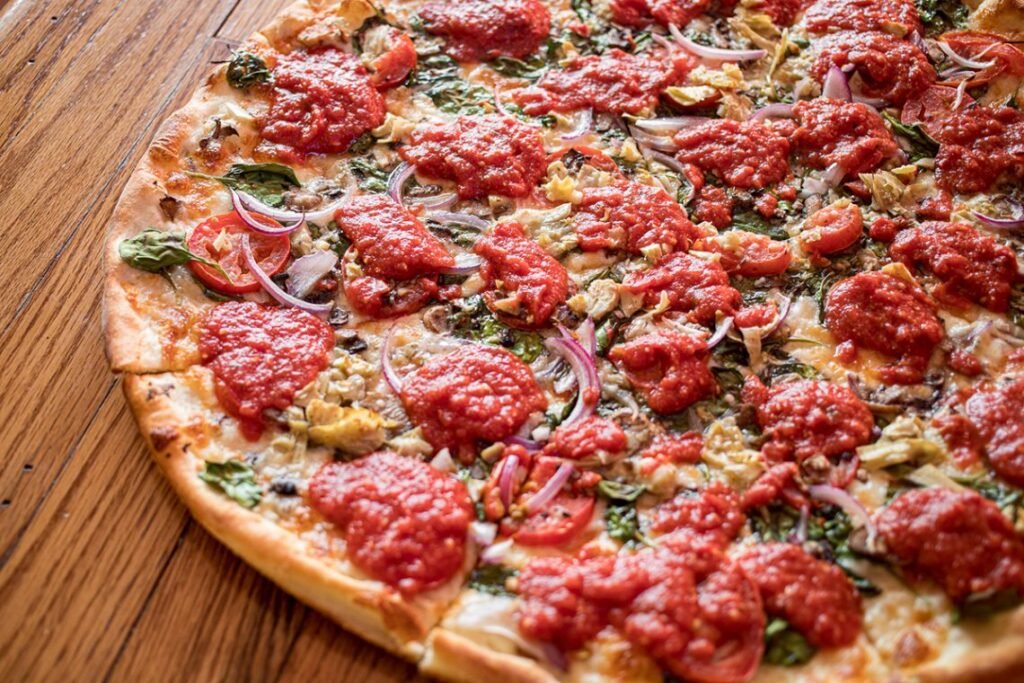 If you're looking for a place that offers delicious food and games in Aurora, do well to add Luigi's Pizza to your list of things to do in Aurora.
Luigi's Pizza started as a small sandwich shop in 1953 owned by Mrs. Duncan; it was known for its amazing sandwiches and soups.
That same year, it expanded its menu to include pizza, then a new item in mainstream America, which was when it got its name as Luigi's Pizza.
Luigi's Pizza has undergone several ownership changes; Bill poss, its current owner, bought it in 1981.
He realized that his customers wanted more, a place where they could bring their family, friends, colleagues, and employees to have fun and enjoy pizza.
Luigi's Pizza transformed into Luigi's Pizza and Fun Center after they moved into the old grocery store in 1999, a fantastic and large laser tag was added in 2005, and four mini bowling lanes were added to the game center in 2010.
The full-service bar offers more than fifty bottled and draft beers, including a wide selection of wines; Luigi's Pizza also has four banquet rooms that can accommodate up to three hundred people for any event.
Things to Do in Aurora For Couples
1. Aurora Regional Fire Museum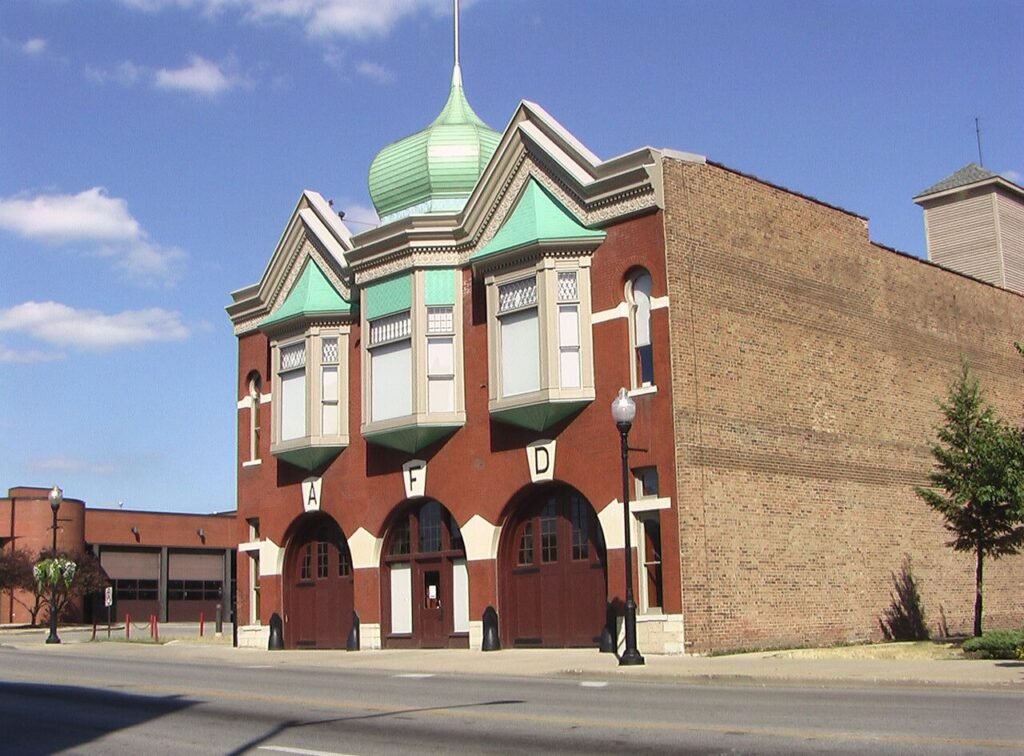 The Aurora Regional Fire Museum is changing the philosophy of the people of Aurora and showing them that history can be fun and interesting.
Housed in a historic building built in 1984, the museum offers a wide collection of exhibits that are not only interactive but also educational.
Their main goal is primarily to educate the public about the fire service and safety, which is both entertaining and educational.
The Aurora Regional Fire Museum offers Boy Scout programs, educational, scheduled group tours, and tours open to all ages.
The museum and its members go to great lengths to preserve and display the history of the Aurora Regional Fire Museum and firefighting in the city.
The Aurora Regional Fire Museum lets you drive a fire truck simulator and learn how to use fire truck horns and sirens.
2. Mastodon Lake and Trail
Located in the heart of Phillips Park, Mastodon Lake and Trail is the perfect place to spend the day with family and friends.
For the little ones, there is a Mastodon slide, basketball courts, sandbox, volleyball courts, tusk maze, and playground.
Mastodon Lake and Trail feature an adorable gazebo that now serves as a meeting place for large groups and individuals in town.
The one-mile trail is perfect for jogging or walking around the island while enjoying the scenic views.
Mastodon Lake and Trail offers plenty of greenery, three fishing piers, shaded areas with benches, and three pavilions.
It's a great place for local schools to hold educational programs and other corporate meetings. Consider adding it to your list of fun things to do in Aurora, IL.
3. Abbey Farms
Abbey Farms is a beautiful farm that offers families old-fashioned family fun in Aurora without modern touches.
Abbey Farms focuses on seasonal produce, with different products in high demand and availability each season.
During the winter season, you can choose your own Christmas tree from the thousands of trees on their two hundred acres of grounds.
Pumpkins are available in the fall; you can pick pumpkins and enjoy the enchanting landscape before your eyes.
Abbey Farms also offers fresh; quality farm produces at prices not found elsewhere, including fresh cauliflower, cucumbers, tomatoes, and more.
Your family will have a great time here in the beautiful scenery of nature, don't forget to try some of their baked dishes.
Things to Do in Aurora For Kids
1. Blackberry Farm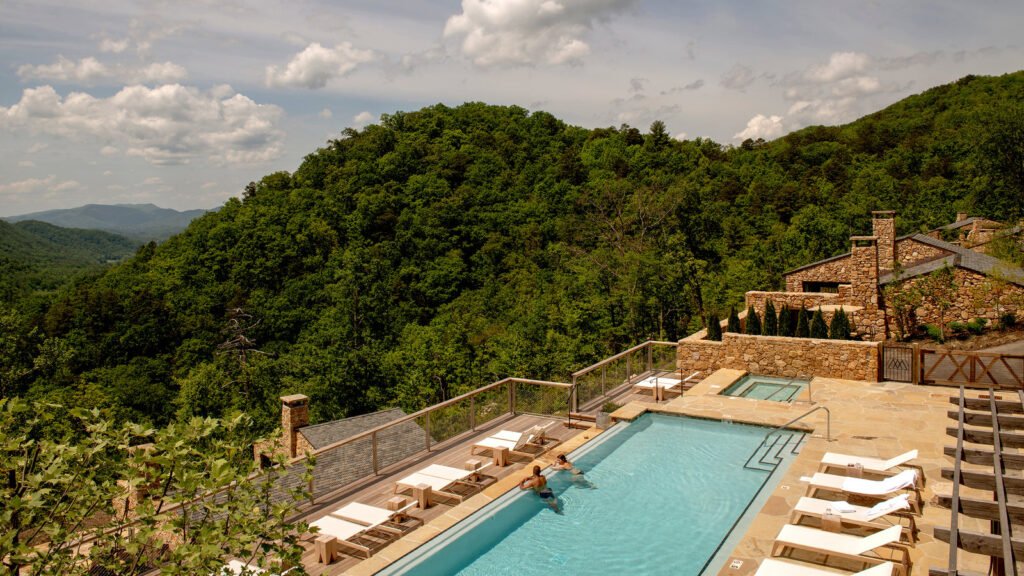 Enjoy a completely different kind of fun with your family at Blackberry Farm in Aurora, which occupies fifty-four acres of land.
Blackberry Farm is the number one destination if you want to learn more about the environment in Aurora.
You can go on a tour of the petting zoo and have the opportunity to get up close to the animals and even feed them.
Blackberry Farm has a playground exclusively for young children and features fun rides such as a scenic train, carousel, pedal tractors, ponies, pedal boats, and a hay wagon that is allowed to ride throughout the facility.
The theme of this farm is living history, part of the lives of the pioneers of the community, filled with many exciting and interesting stories about how it all began.
In the winter season, you can also find an ice rink, the service is nice, and visitors are their first priority.
2. Vaughan Aquatic Center and Indoor Water Park
If relaxing in the pool is your definition of a day well spent, then your list of things to do in Aurora wouldn't be complete without a visit to the Vaughan Aquatic Center and Indoor Water Park.
Outside, you don't have to worry about the weather, as this is an indoor water park with a large eight-lane pool.
The therapeutic pool is heated to de-stress guests and soothe tired muscles; the park features a zero-depth entrance with a slide, two-story enclosed slides, and other water features.
The Vaughan Aquatic Center and Indoor Water Park offer a program consisting of various progressive levels for students ages six and up.
Different levels are divided for specific age groups, ensuring an appropriate curriculum with highly qualified instructors.
The Vaughan Aquatic Center and Indoor Water Park are also available for private bookings and birthday parties.
Admission is $7 for residents, $9 for non-residents, and free for children under two.
They are open from Monday to Friday from 16:30 to 22:00 and on Saturday and Sunday from 06:00 to 19:00.
3. SciTech Hands-On Museum
The SciTech Hands-On Museum focuses on technology, science, math, and engineering with engaging, interactive exhibits designed specifically for young children.
It is a 30,000-square-foot science facility located in a historic post office in the downtown District of Aurora with three exhibition floors.
The SciTech Hands-On Museum offers more than two hundred exhibits that are strictly based on science and technology to educate and motivate guests in these aspects.
It is a great place for birthday parties, scout events, trips, and night outs for children and adults.
A STEAMart Discovery store offers a range of gadgets, travel items, and gifts for scientists.
The SciTech Hands-On Museum offers guests the opportunity to experience full-body physics experiments in the fox motion park during the summer months from June to September.
Indoor Activities to Do in Aurora
1. Bad Axe Throwing
Ax throwing is an exciting and fun game and should be on your list of things to do in Aurora.
Bad Ax Throwing offers you an amazing axe-throwing experience whether you are a beginner or an expert in the game.
Their professional trainers are always available to train you; they offer tutorials before you start playing and ensure you have a great experience.
Bad Ax Throwing hosts leagues in the winter where you compete against players from different parts of the world.
It is the perfect venue for special occasions such as birthday parties, hen parties, team-building events, etc.
Bad Ax Throwing is open Monday through Thursday from 5:30 to 9:30 p.m., Friday from 5 to 11 p.m., Saturday from noon to 11 p.m., and Sunday from noon to 5 p.m.
2. Banana Split Inc
Are you in for some amazing treats? A stop at Banana Split Inc should be on your list of top things to do in Aurora.
Although they're a seasonal service, the ice cream parlor is only available from February to October.
Banana Split Inc is usually packed with locals and visitors during their hours of operation due to the wide collection of delicious flavors.
The store always has something for everyone, with flavors showcasing old-fashioned recipes you won't find anywhere else.
The banana split, their famous signature dessert, comes in three different serving sizes; you should try it and don't forget the infamous "Groaner," too.
3. Lindt Chocolate Shop
Are you a chocolate lover? Lindt Chocolate Shop is the best place to visit in Aurora to get the best chocolates.
The Lindt chocolate factory has been around since 1845 and has always offered the best Swiss chocolates to the public.
They currently operate over fifty retail stores in the US, including Lindt Outlets, Lindt Factory Outlets, and Lindt Chocolate Shops.
Lindt Chocolate Shop produces the finest chocolates using their passion and incredible craftsmanship.
They offer delicacies that you can't find anywhere else, with more than twenty different LINDOR Truffle recipes, chocolate boxes, gifts, exclusive European specialties, and seasonal varieties.
Lindt Chocolate Factory uses the best selection of raw materials and the highest quality ingredients in production to ensure high satisfaction.
They are open from Monday to Thursday from 11 a.m. to 8 p.m., on Friday and Saturday from 10 a.m. to 9 p.m., and on Sunday from 10 a.m. to 9 p.m.
Romantic Things to Do in Aurora
1. O'Malley's Pub & Eatery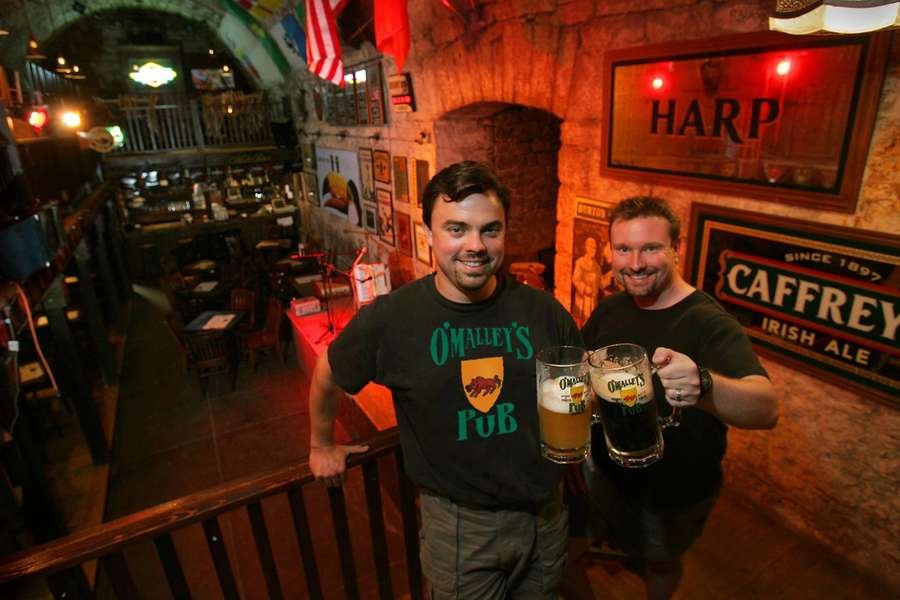 For an amazing dining experience, dine with your family and friends at O'Malley's Pub & Eatery in Aurora.
O'Malley's Pub & Eatery is a sports bar with several TVs for watching live games and other fun gaming equipment.
The ingredients used in preparing the dishes are fresh and locally sourced. Therefore, they are tasty and fresh.
O'Malley's Pub & Eatery serves dishes such as Beer Battered Mushrooms, Chicken Caesar Salad, Guacamole Bacon Burger, Bacon, Lettuce & Tomato, Steak Sandwich, BBQ Pulled Pork, Reuben, Chips & Guacamole, and more.
Their pizzas have a variety of toppings, including O'Malley's Combo Pizza, O'Malley's BBQ Chicken Pizza, Thin Crust Cheese Pizza, Taco Pizza, Meatlovers Pizza, Vegetarian Pizza, and many more.
From the moment you walk through the door, you will be welcomed by a lively atmosphere and friendly staff.
2. Sports Zone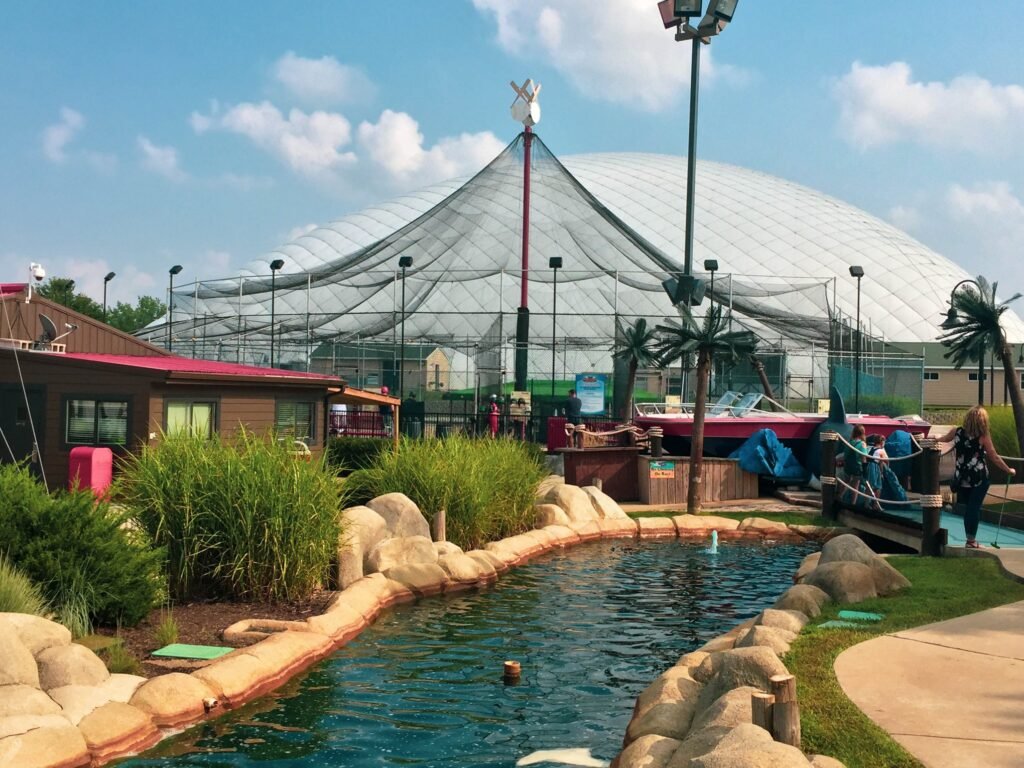 For an unforgettable experience with family and friends, be sure to add a visit to the Sports Zone to your list of things to do in Aurora.
Sports Zone is a favorite destination for many families and has been serving visitors for over thirty-two years.
This family entertainment center offers many fun and exciting activities for families, individuals, and groups.
Sports Zone offers you a unique experience on their new rocket bungee attraction and when you hit a few in the batting cages.
Their indoor golf and indoor soccer leagues are second to none and open to everyone, including children and adults.
Come with your family and get ready for unlimited fun; take your camera with you to capture all the precious moments.
3. Philips Park Zoo
If you are an animal lover, visiting the Philips Park Zoo is one of the best things to do in Aurora, and have a fantastic time.
Philips Park Zoo is a small zoo that has been around for over a hundred years and is open to everyone for free.
Here you will find over one hundred and twenty different animals with about forty-one diverse species.
There are animals such as North American river otters, barred owls, cougars, peregrine falcons, turtles, wolves, peacocks, reptiles, alpacas, turkeys, red-tailed hawks, vultures, elk, and more.
Philips Park Zoo is built in different sections, with the inner section found when the park was created near the front containing mastodon fossils.
The park is well maintained and clean, regularly upgraded to make the experience more fun and exciting for everyone.
Cheap Things to Do in Aurora
1. Swimming Stones
The city of Aurora is blessed with a beautiful and unique attraction called Swimming Stones; visiting Swimming Stones is one of the best things to do in Aurora.
Christine Tobin Isaac designed Swimming Stones; it is a kinetic water sculpture fountain that is a combination of science and art.
It contains four obelisks made of granite, each weighing a total of four thousand pounds and standing up to 12 feet tall.
Imagine watching the hydrostatic force of the water release the kinetic energy of the stone, developing a work of compelling vitality.
Swimming Stones is a real gem in Aurora and welcomes hundreds of tourists and locals alike.
2. Aurora Tap House
Aurora Tap House is the longest-running bar in Aurora. For your next get-together with friends, a visit to the Aurora Tap House should be on your list of things to do in Aurora.
This is one of Aurora's best bars and lounges and has been serving people consistently since 2018.
Aurora Tap House offers Sixteen's delicious draft beers, spirits, premium whiskey, and wines. Their beers include Budweiser, Corona, Blue Moon Belgian White, Founders All Day, Leinenkugel Summer Shandy, Revolutionary Anti-Hero, and more.
They also serve delicious pizza, corn dogs, pretzels, etc.
Of course, you'll also enjoy live music, karaoke on Saturdays, video games, arcade games, darts, and more.
You will also meet Dan and Chris's owners at the bar. The Aurora Tap House is full of history and stories; it is open from Monday to Thursday from 9 am to 12 pm, on Friday and Saturday from 9 am to 2 am, and on Sunday from 11 am to 10 pm.
Aurora Tap House offers live music entertainment or DJs on Fridays to get you in the party mood.
3. Oakhurst Forest Preserve
Another fun activity in Aurora is to hang out with your companions at Oakhurst Forest Preserve.
Oakhurst Forest Preserve features a lake in the middle of the forest that stretches across fifty-five acres of landscape and describes how amazing nature really is.
A lake is a great place for fishing and boating; it also offers several trails for hiking and walking.
Oakhurst Forest Preserve offers picnic areas for family picnics and gatherings; bring plenty of food, snacks, and drinks and enjoy your lunch.
There are covered shelters, drinking fountains, clean toilets, and great parking; this reserve is undergoing a transformation process for more fun and excitement.
The trails will give you incredible views of the preserve, including wildlife, flora and fauna throughout the property.
Free Things to Do in Aurora
1. Salon and Dancehall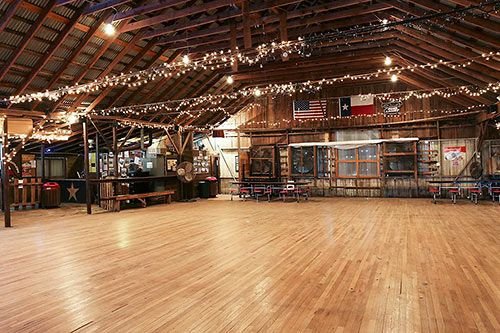 Saddle Up Saloon & Dancehall is an amazing place that will make you walk the night away and make you feel energetic and eclectic in Aurora is Saddle Up Saloon & Dancehall.
Saddle Up Saloon & Dancehall is a party bar and dance club that offers the best night dance parties.
They have a large dance floor, a Roadhouse Mix of Classic Rock, Top 40 Dance, and Pop, and amazing DJs who make visitors party all night long.
Saddle Up Saloon & Dancehall also offers chilled drinks and tasty food; entertainment and dancing take place from Wednesday to Sunday.
It's the perfect venue for corporate events, bachelorette parties, class reunions, and birthday parties.
The owners and staff at Saddle Up Saloon & Dancehall, including the bartenders, are friendly and welcoming, ensuring guests have the best time.
2. Fox Valley Mall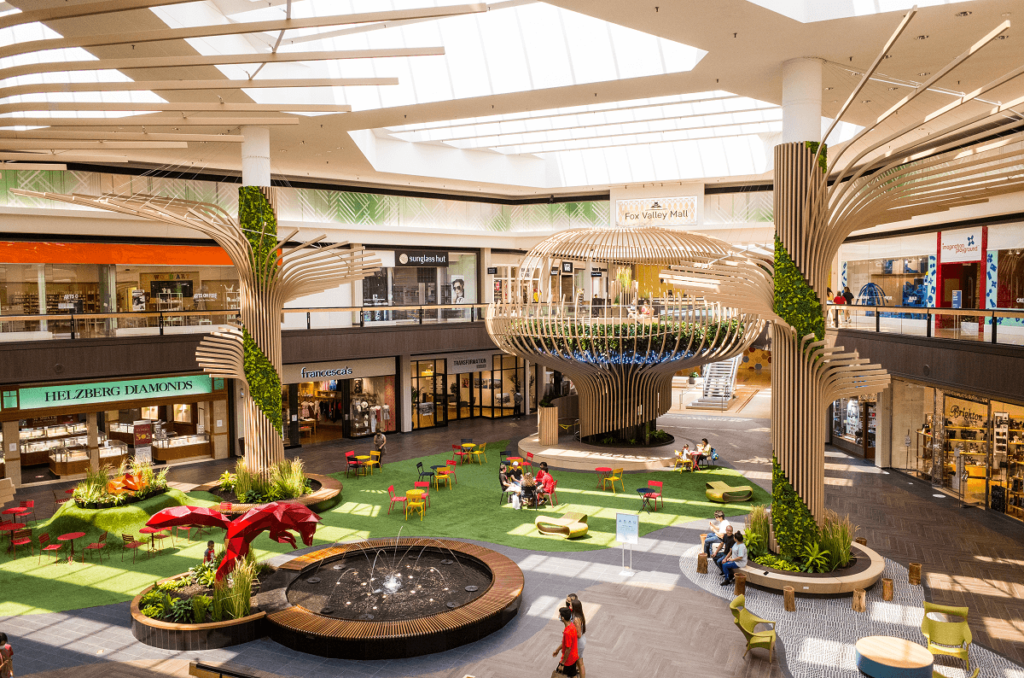 Fox Valley Mall is an Aurora facility that provides everything you need in one building with over one hundred and thirty stores.
Fox Valley Mall has a variety of vendors and shops offering a variety of services and entertainment.
You'll find smaller boutiques, including stores like Macy's, Sears, Carson Pirie Scott, and JCPenney, with other regional and local shops and services.
The full food court at Fox Valley Mall offers many dining and entertainment options.
Round 1 Bowling & Amusement offers all shades of fun with two bowling floors, karaoke, billiards, an arcade, and a carousel.
3. Philips Park Zoo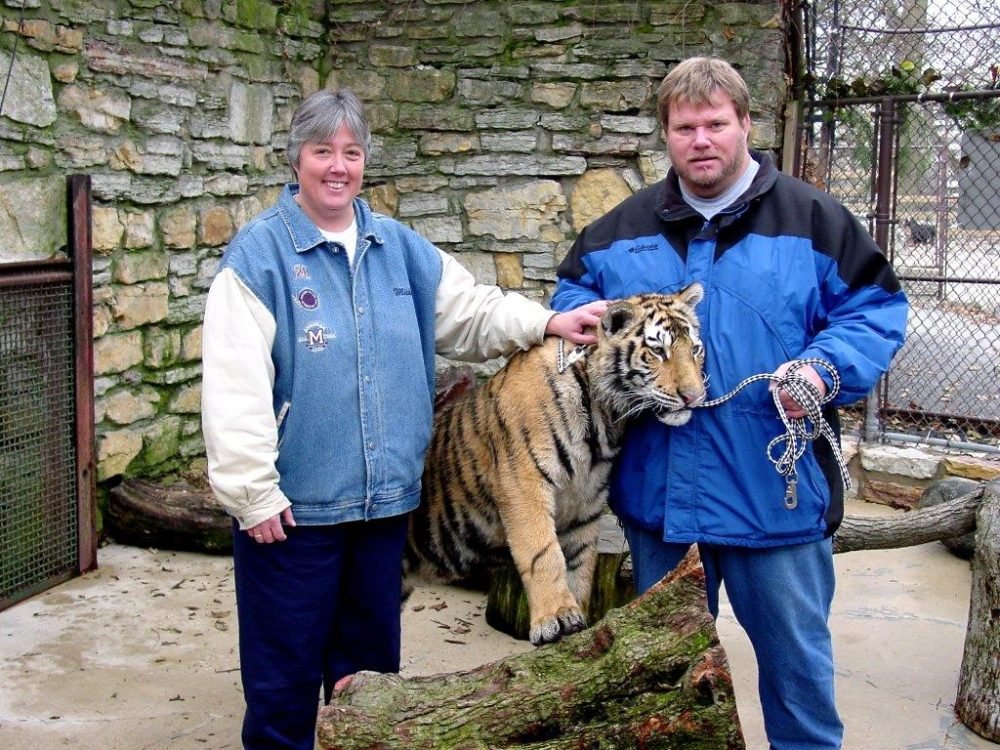 Avid bird watchers should not miss the chance to come to Philips Park Zoo, where you will find over 100 different animals and 41 different species represented.
One of the best things about the zoo is that it is free, and it is also designed with different themed sections, like an aviary and a dedicated reptile house.
You can also expect to see species such as barred owls, peregrine falcons, cougars, North American river otters, and much more.
There is also a dedicated Children's Zone for younger visitors.
Cool Places to Visit in Aurora
1. Lake and Trail
In the middle of Phillips Park lies Mastodon Island and the West Recreation Area.
The site is known for several of its signature activities, such as the mastodon slide and tusk maze, as well as the picturesque gazebo, which is a popular meeting place for large groups.
Younger visitors to the area can also use playgrounds, sandpits, and volleyball and basketball courts.
2. The Valley Mall
For all your Aurora shopping needs, head to Fox Valley Mall, home to over 130 different stores and a variety of dining and entertainment options.
Fox Valley Mall has several anchor stores like Macy's and JCPenney, but you can also enjoy smaller boutiques and local and regional favorites.
There is a food court with a huge selection of different cuisines, and younger guests can enjoy the merry-go-round and the Fox Valley Train.
3. Artistic Play Land
Artistic Play Land is not just an indoor trampoline but a space for children to play, run and jump to their heart's desire.
Artistic Play Land is located indoors, so it's the perfect place to come if you're traveling with younger kids and looking for a rainy day activity.
It has a huge range of air-filled objects, giant inflatables, and plays areas where you can practice bouncing, climbing, and jumping, and little ones will love exercising their energy here.
Conclusion
Whether you plan a vacation for a week or month, we are sure you won't run out of amazing things to do in Aurora.
Have an amazing vacation, and don't forget to make as many memories as possible.
Join us on Telegram
If you loved this content, do well to like us on Facebook and follow us on Twitter to get updates and engage with other people like you who wish to immigrate to Canada or just immigrated to Canada.