The vibrant city of Buford is tucked away in Gwinnett and Hall Counties, Georgia.
From its valleys to its coast and everything in between, you will find new adventures to experience during your stay in this beautiful town every day.
Buford is home to many attractions; you can walk the city's streets, see a vibrant community full of friendly residents, and discover new destinations to try.
You can also visit and explore some of the city's treasured gems, such as the Gwinnett Environmental and Heritage Center and the famous Mall of Georgia.
Although small, Buford has a big city feel that offers plenty of opportunities for day and night activities to experience.
Interested in learning more about this city? Explore the top things to do in Buford (GA).
Fun Things to Do in Buford (GA)
1. Catch a Show at Buford Variety Theater
The Buford Variety Theater is located in a former Presbyterian church built in 1920.
The theater is one of the entertainment hubs in historic Buford, bringing live comedy shows with great food and drink.
With good food, a unique atmosphere, and fantastic customer service, you can spend a night at the Buford Variety Theater, and you won't regret it.
The Buford Variety Theater is just one of the many destinations in Buford where you can enjoy so much entertainment, so be sure to check it out if you're in the area.
2. Go Ziplining in Lake Lanier Canopy Tours
Lake Lanier Canopy Tours offers a zipline canopy tour that takes you closer to nature.
You can try different canopy tours offered by Lake Lanier Canopy Tours, such as express, legacy, lake, and sunset cove tours.
Lake Lanier Canopy Tours will pump your adrenaline as you slide down ziplines and overlook the glistening lake.
Whether you're up for an exciting or relaxing event, you can make your day with Lake Lanier Canopy Tours.
3. Don't Miss a Thing at Treetop Quest Gwinnett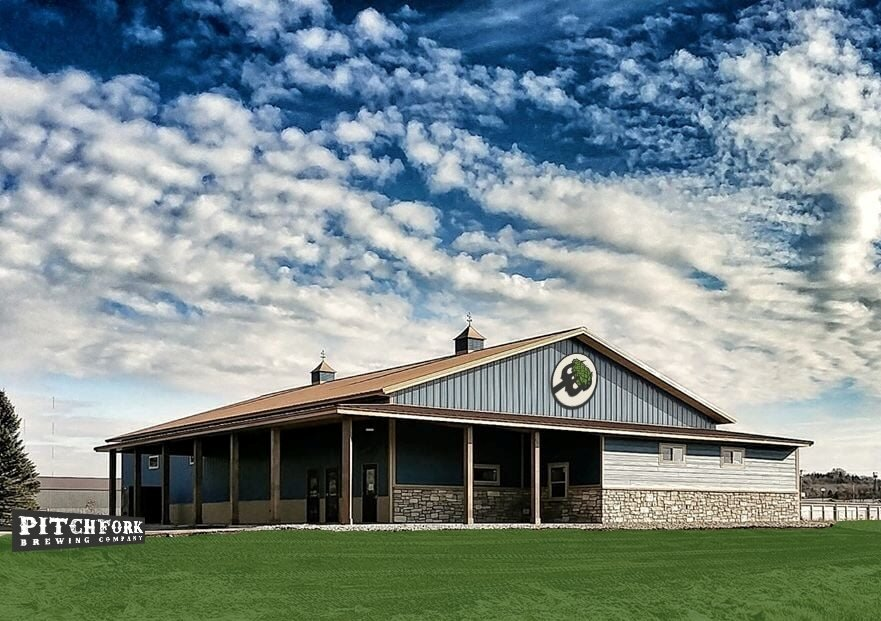 Treetop Quest Gwinnett offers an exciting outdoor experience surrounded by nature.
This Buford theme park is just minutes from the Mall of Georgia and the Gwinnett Environmental and Heritage Center.
Treetop Quest features over a hundred obstacle courses and twenty zip lines that make your knees shake with fear and excitement.
The difficulty level on the obstacle course ranges from level one to five, especially for the little ones.
You can take your family to Treetop Quest Gwinnett and enjoy a day full of exciting outdoor activities.
Things to Do in Buford (GA) at Night
1. Try Shooting at Georgia Gun Club
The Georgia Gun Club is the premier destination for action seekers and a haven for gun enthusiasts.
It offers a 100-yard indoor rifle range, practice, training, and recreation facilities for you to try out.
The Georgia Gun Club also boasts 28 ranges where people can practice shooting pistols and rifles without the hassle and inconvenience of waiting in lines.
Experience the comfort of this state-of-the-art facility that provides a fully air-conditioned indoor space.
Here at the Georgia Gun Club, you can practice your aim and have a great time shooting down targets.
2. Have Dinner at Aqua Terra Bistro
Wondering where to go on a date? Head to Aqua Terra Bistro on Main Street in Historic Downtown Buford for a night to remember.
It serves traditional American cuisine with an international twist.
Although this upscale restaurant serves lunch, dinner, and drinks in an elegant setting, it has rustic red brick interiors and wooden floors that exude a relaxed, casual atmosphere.
Enjoy a casual lunch or a passionate dinner, or host a private party in the bistro!
3. Relax at Twisted Tavern
Head to Twisted Tavern for an unforgettable night in the town, where they have something fun every night.
Treat yourself to 55-cent Chicken Wings every Monday when you play pool for free from 7 to 10 pm.
Tuesday through Friday are for Texas Hold'em Poker Games; with $100, you can enter the freeroll.
You'll be entertained by the evening's featured live band, while other nights will feature karaoke or a DJ.
Things to Do in Buford (GA) For Couples
1. Admire Art at Tannery Row Artist Colony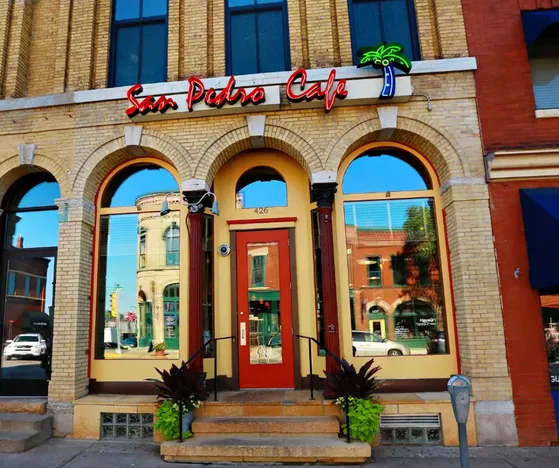 Located along Main Street in Buford, the Tannery Row Art Colony is home to the city's thriving artists.
It offers 21 studio spaces for each unique artist who works in different media and styles.
You can view and admire the creations of talented artists recognized nationally and internationally.
The Tannery Row Art Colony features two-dimensional and three-dimensional works of art, such as sculptures, traditional clay, and raku.
Have a lovely time browsing the curated collections from the fine artists of the Tannery Row Art Colony.
2. Relax at Bogan Park
Bogan Park is set on 83 acres of grounds with plenty of recreational facilities, such as an indoor aquatic center and a community recreation center.
The park also includes a double gymnasium for indoor badminton and shuffleboard courts, a dance studio, baseball and softball fields, volleyball courts, playgrounds, pavilions, and more.
A famous destination at Bogan Park is the Aquatic Center, which boasts an indoor competition and recreational pool, giant waterslides, and water play structures.
You can also relax on the trails around the park and see the beauty of nature.
With so many activities to do at Bogan Park's facilities, you'll never be bored even if you spend the whole day.
3. Explore Margaritaville at Lanier Islands
Opened in 2018, Margaritaville at Lanier Islands offers fun and exciting activities – from beaches to rides to cruises; there's something for all tourists and locals alike.
Margaritaville at Lanier Islands will be a summer paradise for people who love to be in the water.
This location offers many water attractions, including the largest wave pool in Georgia — Wild Waves Wave Pool.
This place is, without a doubt, one of the best attractions in Buford.
Dive down the slide with one of your best buddies and race down to the end section as you slide down on the supplied foams.
Or enjoy the thrill of going down the Blackout with minimal visibility inside the indoor slide.
Spending the day at Margaritaville in Lanier Islands is one of the most fun things in Buford.
Things to Do in Buford (GA) For Kids
1. Let Them Play at Everland Playground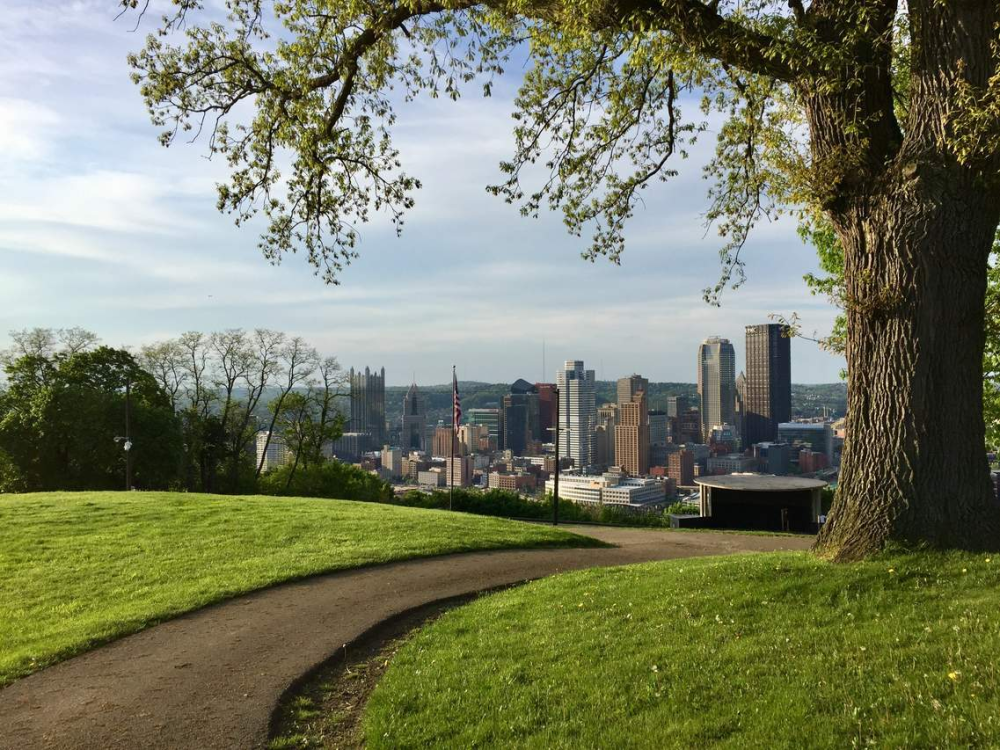 Everland Playground is a wonderland for young children where they can unleash their playful side and socialize with other children.
The playground has been set up, so children can have fun learning and being active simultaneously.
Everland Playground isn't your average playground – it features themed playgrounds like a pirate ship wonderland where kids can let their creativity run wild.
There are also slides and obstacle courses where kids can stretch their muscles and compete.
So take your kids, let them explore, and try all the fun activities at Everland Playground!
2. Give Them the Time of Their Lives at Andretti Indoor Karting and Games
At Andretti Indoor Karting and Games, you don't have to go outside to experience the same excitement and thrills that the outdoors can offer.
From virtual reality to a classic gaming experience, Andretti Indoor Karting and Games has it all for you.
The indoor facility offers plenty of activities, games, and rides just waiting for you to try.
You're sure to get hungry after playing, so don't hesitate to try delicious snacks and refreshing drinks at their dining and service bars.
You can impress your guests by celebrating your special occasions at Andretti Indoor Karting and Games and have tons of fun.
3. Visit Jump Jump
Jump Jump is a super fun indoor playground for kids that just brought out a new 1000-square-foot trampoline – sounds pretty impressive!
The trampoline is SO much fun for the kids because it keeps them active, and they can see them improve with each bounce! Maybe they'll perfect new tricks and drops? You never know!
Indoor Activities to Do in Buford (GA) For Adults
1. Go Shopping at the Mall of Georgia
With plenty of famous brands to visit, you can shop till you drop at this three-story mall in Buford.
The Mall of Georgia has more than 225 stores, such as H&M, Michael Kors, Sephora, and Barnes and Noble.
A unique shopping experience can be had at this mall, which showcases the city's history and heritage, as seen in its historic murals, artifacts, and building architecture.
The Mall of Georgia has something for everyone; whether you're looking for some retail therapy or just want to stroll around the mall and admire the building's historic design, the Mall of Georgia can provide it.
With so many stores to browse, you'll never be bored in the biggest mall in town.
2. Spend Some Time at 37 Main
37 Main is where you can eat delicious food, drink with your friends and enjoy listening to musicians.
If you're into music, you should check out what 37 Main in Buford offers.
You can listen to live performances by local musicians and bands, piano battles, or try karaoke on site.
37 Main combines good food and great entertainment for everyone, making it the perfect place to create lasting memories.
At 37 Main, you can have fun singing and dancing to the music.
3. Experience the Thrills at Paranoia Quest – Escape the Room
Located in the Mall of Georgia, Paranoia Quest Escape the Room is a popular attraction that opened in 2014.
The facility consists of different fun and challenging escape rooms visited by more than 20,000 people annually.
If you like to test your mind, Paranoia Quest Escape the Room is the perfect place for it.
They have a variety of themed rooms, including Zombie Hour, Pirate Bay, and more.
This escape room facility is one of the unique things to see in Buford.
If you are unsure which room to choose, The Zombie Hour is a destination for all visitors to this facility.
You have precisely 60 minutes to complete this escape room, so put on your thinking caps and start solving the mystery as soon as you enter the room.
Plus, this zombie-themed room seems fitting since The Walking Dead is so popular stateside.
Romantic Things to Do in Buford (GA)
1. Visit Icona Selfie Museum
Icona Selfie Museum is a new and trendy museum in the city where you can unleash your creativity while taking pictures.
The Icona Selfie Museum offers visitors a unique experience and plenty of great photo opportunities.
Make sure you have enough storage space on your mobile phone or camera to capture unforgettable moments with your friends and family.
You can take a selfie and pose in the interactive exhibits of the Icona Selfie Museum.
If you love taking Instagram photos, then the Icona Selfie Museum should be on your list.
2. Don't Miss a Thing at Buford Corn Maze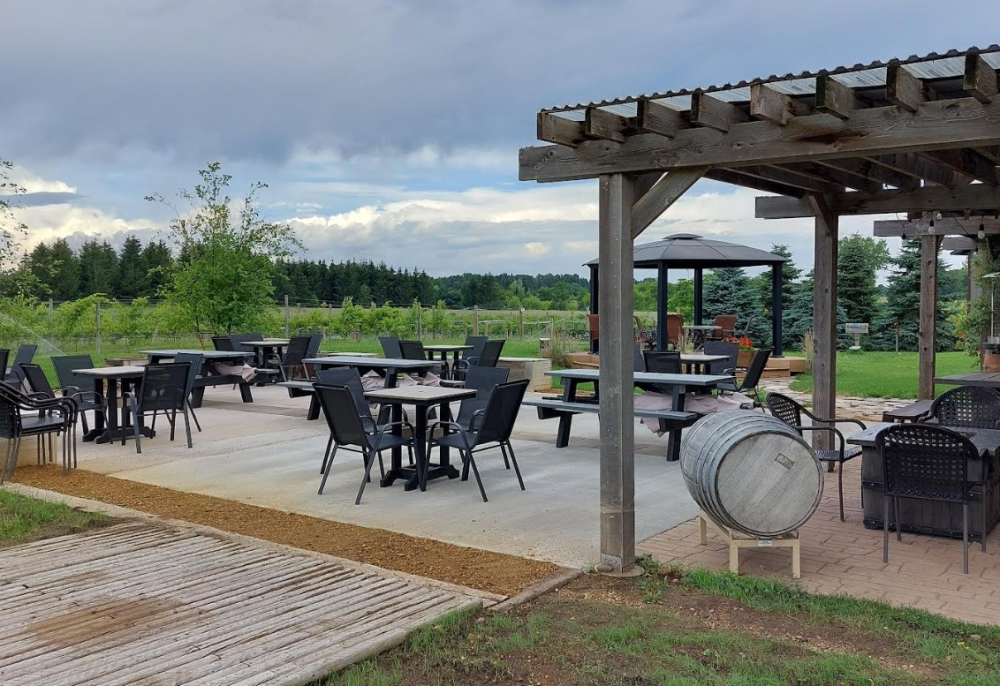 Enjoy Maze-ing time with your friends and family at the Buford Corn Maze and enjoy various fun activities at this Buford agritourism destination.
The Buford Corn Maze boasts a five-acre corn maze, play areas, hay rides, a haunted forest, pony rides, a bouncy house, and farm animals.
It also features concessions, gift shops, live music performances, and relaxing picnic areas.
The Buford Corn Maze is a family destination specializing in family fun, so bring your kids and enjoy exploring the Corn Maze.
3. Have Fun at Three Keys The Escape Game
This is a unique and fascinating challenge where you can work together as a family to get out of your locked room! How wonderful it is!
When you enter your room and lock yourself in, you have 60 minutes to try to solve the clues.
There are currently two escape games, with new ones on the way.
The Escape Game is not only great fun but also something unique and something you can enjoy with the whole family.
Each game is multiplayer, so other people may join you depending on your group size.
Free Things to Do in Buford (GA)
1. Watch a Show at the Buford Community Center
The Buford Community Center is a significant destination for events and special occasions such as weddings and other celebrations.
The community center offers four unique spaces with 5,700 square feet of banquet space, a 274-seat stage theater, and an outdoor amphitheater that can accommodate 1,800 guests.
Here at the Buford Community Center, you can catch live performances like concerts, plays, magic, and more.
The Buford Community Center hosts plenty of events that you shouldn't miss throughout the year.
Enjoy the convenience and services this modern community center has to offer.
2. Take a Walk Along Ivy Creek Greenway
2 km of Ivy Creek Greenway is paved and passes the historic Woodward Mill, while 2.25 km of the gravel trail passes through Georgia Wildlife Federation Land and Mall of Georgia Blvd.
Currently, under construction, it will add 1.5 miles (2.41 km) and include a 270-foot (0.46-meter) cable-stayed bridge over the creek, two boardwalks, and a lookout.
Ivy Creek Greenway opens in the morning to all walkers and leashed pets who want to go for a leisurely bike ride or a nature-filled adventure hike.
Motor vehicles, deadly weapons, and consumption of alcohol are prohibited.
3. Visit GRHOF Thunder Road Museum
The Georgia Racing Hall of Fame (GRHOF) recognizes prominent members of Georgia's racing heritage.
Gordon Pirkle, a local businessman, and longtime racing enthusiast, can often be seen guiding groups of people through the museum and sharing his love for this segment of Dawsonville's history.
Pirkle explains how the roots of racing cars began in the production and distribution of moonshine.
Cheap Things to Do in Buford (GA)
1. Visit Gwinnett Environmental and Heritage Center
History, culture, nature, and recreation are the words you would associate with the Gwinnett Environment and Heritage Center.
The Gwinnett Environmental and Heritage Center sits on a 233-acre site near the Georgia Mall.
The Environmental Center features exhibits, trails and greenways, gift shops, and unique rental spaces for you to try and explore.
You can learn a piece of history in the center's interactive exhibits and take part in guided tours led by informative staff, where you can ask about anything under the sun.
The trails around the Gwinnett Environmental and Heritage Center are great for hiking and nature trips; if you pay attention to the trails, you may find some dinosaur tracks on your trek.
Once you visit the Gwinnett Environmental and Heritage Center, you'll be captivated by the scenic views and exciting activities.
2. Check Out the East Bank Park
Among the hundreds of boat ramps on Lake Lanier, East Bank Park is the most useful on the south side of the lake.
This is a USACE (US Army Corps of Engineers) facility that has the largest parking lot on Buford Dam Road for trailers and trucks.
It also has the most accessible boat ramp, making it the most preferred among boaters who are residents of Atlanta and Lanier.
It is open all day for midnight boat landings and launches and for those who go fishing at night.
It is one of 46 corps-operated parks around the lake, used for picnicking, swimming, hiking, boat launching, and camping.
3. Go for Some Beauty Treatment at Glow Beauty Lounge
Talk about the best ways to relieve stress and build confidence.
Glow Beauty Lounge on South Bogan Road offers both. They have a unique body and skin treatments tailored to your specific needs.
The salon is equipped with state-of-the-art equipment to give you the best foot and body massages, a welcoming reception area, a retail area where you can purchase specialty products, and cozy, fully equipped booths.
Cool Places to Visit in Buford (GA)
1. Chattahoochee Nature Center
Every day at the Chattahoochee Nature Center is different – ​​you never know what you'll find on the trails or what some of the local animals will be up to.
In addition to our trails and animals, CNC has many exciting activities you can participate in.
2. Oasis Bowling Center
Accommodating individuals, leagues, and parties, the Oasis Bowling Center also boasts a full bar, large arcade, and game room with pool and air hockey.
They also have poker and a DJ with karaoke on select nights.
3. Lake Lanier Stables
Lake Lanier Islands Resort Stables offers hourly rides on scenic coastal trails, pony rides for younger children, horseback riding lessons, and summer riding camps for children ages 7-14.
A Ride and Romance package is also available.
Conclusion
The historic town of Buford will leave you speechless with its many attractions and seemingly endless fun activities.
You can have the opportunity to meet its people, learn the history of the place and visit every corner of Buford.
You're free to choose what to do and where to go in this small town, so don't miss the opportunity to explore Buford's treasure trove of hidden gems.
Join us on Telegram
If you loved this content, do well to like us on Facebook and follow us on Twitter to get updates and engage with other people like you who wish to immigrate to Canada or just immigrated to Canada.