If you want the best things to do in Camarillo, look below and pay attention to every location discussed in this article, as your attention will greatly affect the fun you will have in Camarillo.
Visiting the charming town of Camarillo is like seeing a different side of California steeped in history and unspoiled beauty.
This city is part of Ventura County, which is part of a bustling and balmy Southern California.
But Camarillo has retained its small-town charm thanks to the mountains that separate it from the more urbanized Los Angeles metropolitan area.
Due to this geography, the city enjoys constant sunny weather as well as the resources provided by the surrounding elements of the country.
The city's residents place great importance on these natural attractions, so you can expect many parks and green spaces dotted around every part of the city.
And with its illustrious past, the city has many historic structures that are still in use today or have been converted for new applications.
So there's something for every preference, whether you're a history buff, a nature lover, or an adventure seeker.
Make this place your top choice for your upcoming weekend getaway!
Join us as we explore the beautiful things to do in Camarillo:
Fun Things to Do in Camarillo
1. Experience the Festive Camarillo Christmas Parade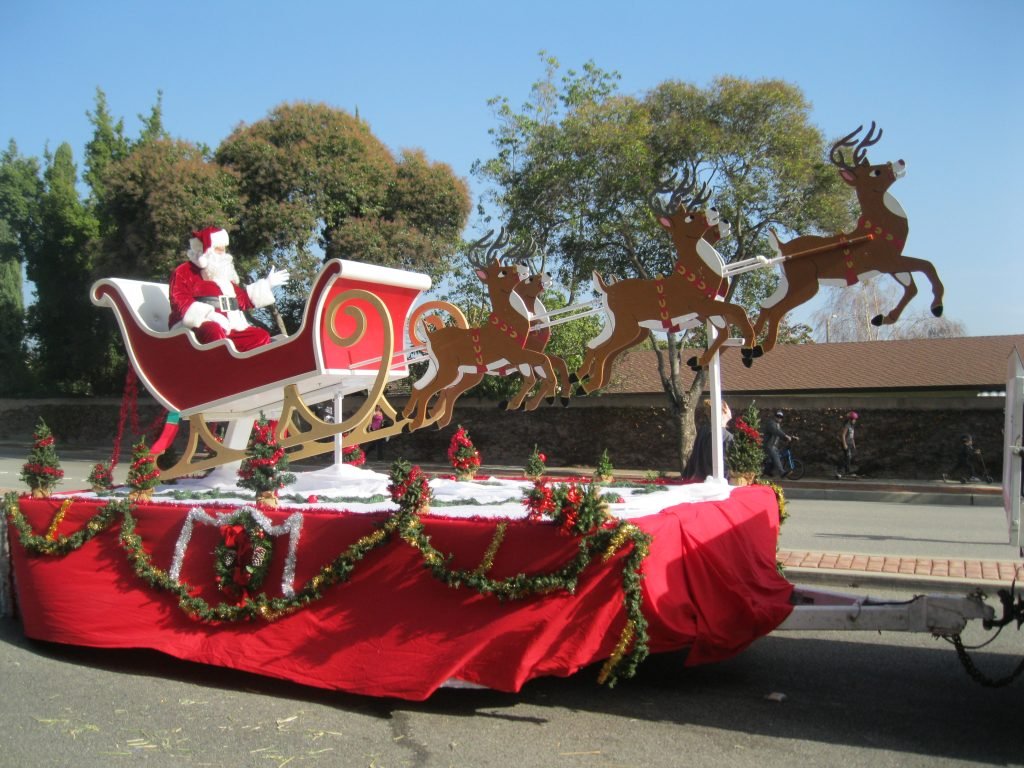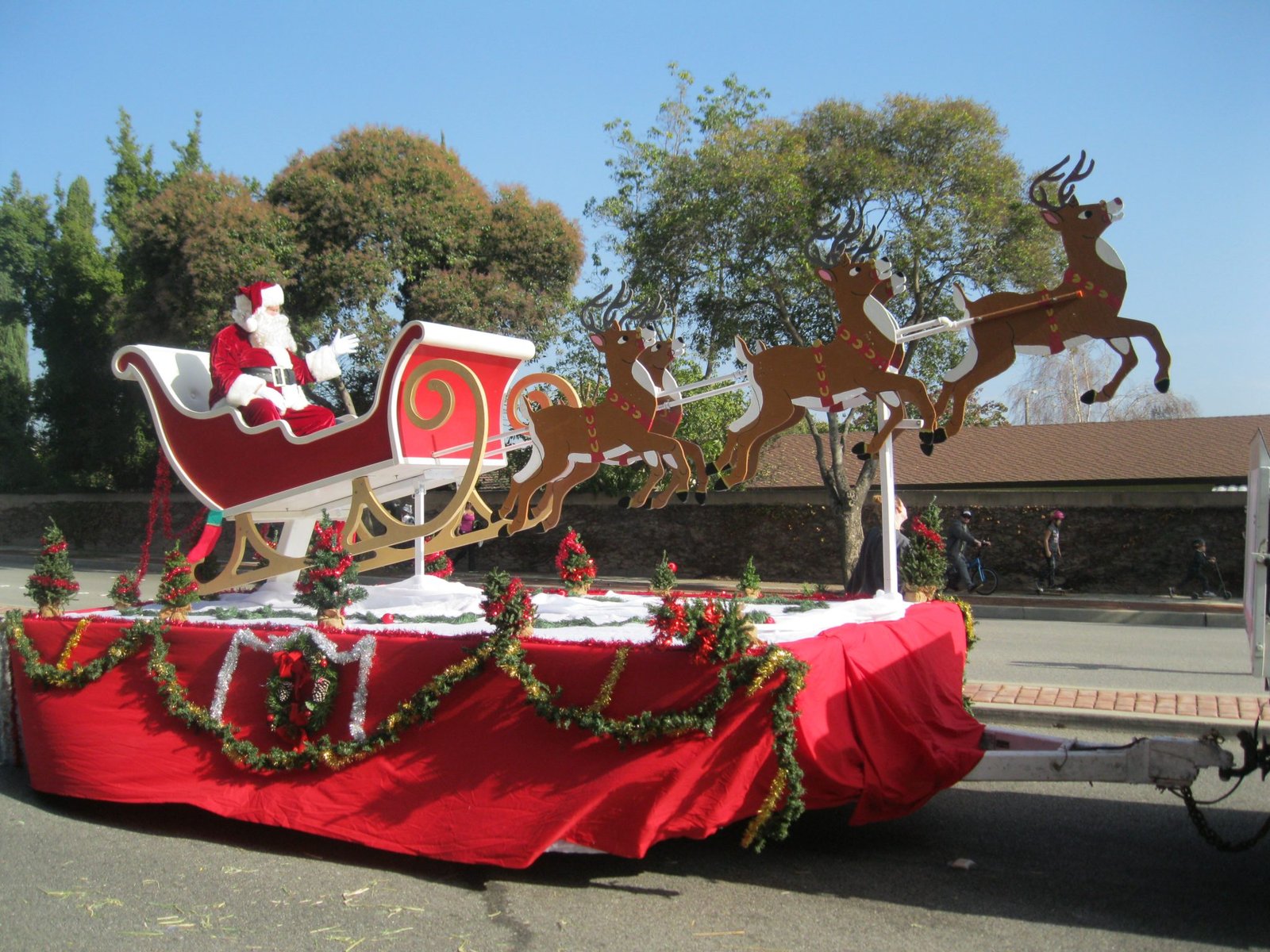 The town hosts a large parade every Christmas season celebrating the community and its vibrant traditions.
Several major roads will be closed during the parade as floats, marching bands, and other colorful participants make their way through the city.
You'll see bands playing on moving stages, giant effigies of animals and characters, and people in costumes – Christmas-themed or otherwise – dancing to festive music.
It's a fun sight for the whole family and a perfect way to get into the holiday spirit since it doesn't really snow in this part of the US.
Once the parade is over, be sure to visit Santa's Village at the Community Center.
There will be stalls with Christmas products and stalls with refreshments for the whole family.
2. Engage in Sports at Mission Oaks Park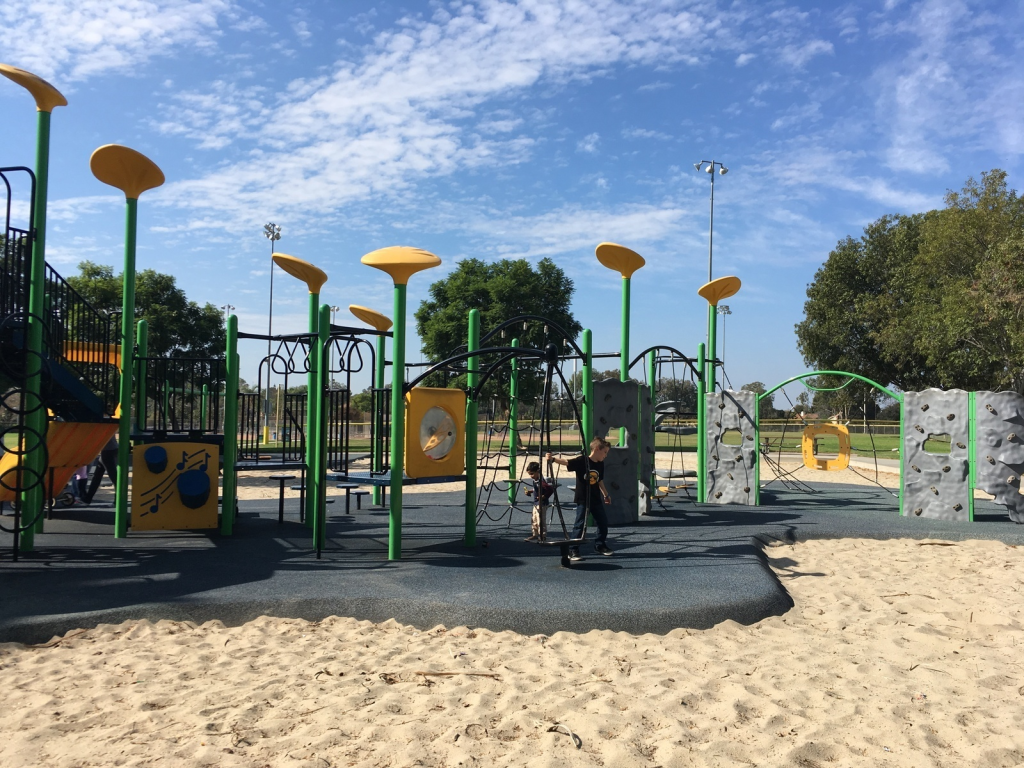 Another well-known outdoor facility in Camarillo is the beautiful Mission Oaks Park.
This spacious destination covers 20.2 acres of land filled with modern facilities and amenities.
There are plenty of grassy and shady areas for a relaxing picnic and lighted trails to explore after dark.
You won't have to worry about not having enough food for your picnic – just visit the snack bar and get more food and drinks!
Well-maintained tennis courts and baseball fields are available for those who want to try more sporting activities.
If you happen to bring your pooch on the trip, there is a dog park in one part of the attraction.
Here, your furry friend can run around and socialize with other dogs.
3. Go On a Tour with the Official Commemorative Air Force SoCal Wing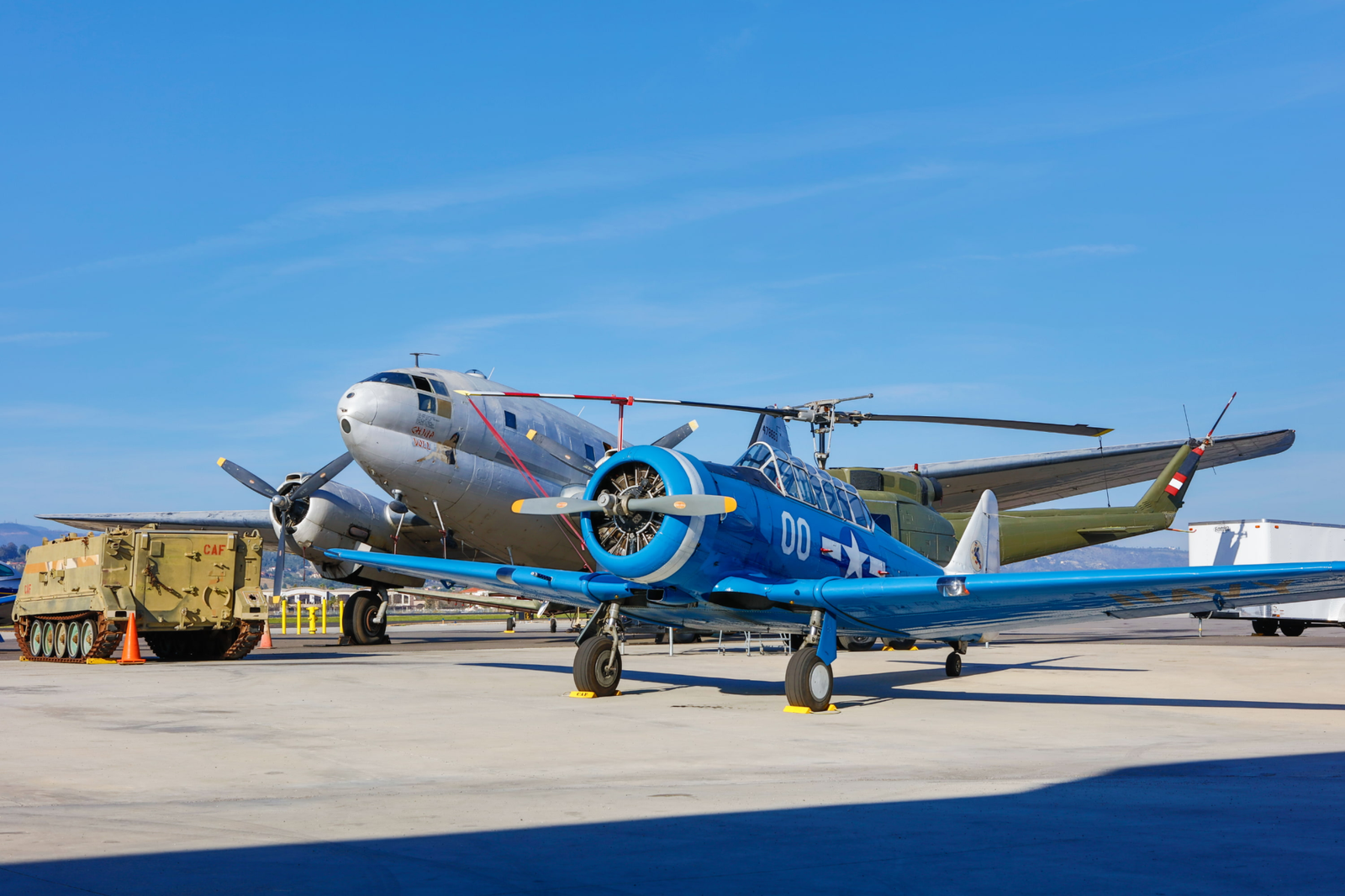 One of the most unique attractions here in Camarillo is the official SoCal Air Force, Memorial Wing.
This museum was established to honor the memory of the brave pilots and the planes they flew in during the war.
So during your visit, you could get up close to some of the iconic aircraft that played a part in winning the Second World War.
You can go ahead and touch the wings and propellers, marvel at the vibrant colors, and appreciate the beauty of these engineering marvels.
And if you want to fly on them, just make a reservation in advance!
The museum offers a Warbird Ride Program where you can join a pilot and soar over Ventura County aboard one of these aircraft.
It's a once-in-a-lifetime experience that you definitely shouldn't pass on.
Things to Do in Camarillo at Night
1. Have Some Blends of Wines at Cantara Cellars
Wine lovers have plenty to look forward to when visiting Camarillo, starting with Cantara Winery, located just a few blocks west of town.
The winery offers cellar tours and wine tastings every week from Thursday to Sunday – ideal for weekend visitors to the city.
The winery harvests ten varietals each year and imports most of its other grapes from Lodi, where winemaker Mike's parents have vineyards.
Some of the wines to look forward to include Syrah, Zinfandels, Tempranillos, and some delicious blends like Mischievous Lodi. There is also Chardonnay from grapes imported from Lodi.
2. Don't Miss a Night at Back Patio Cellars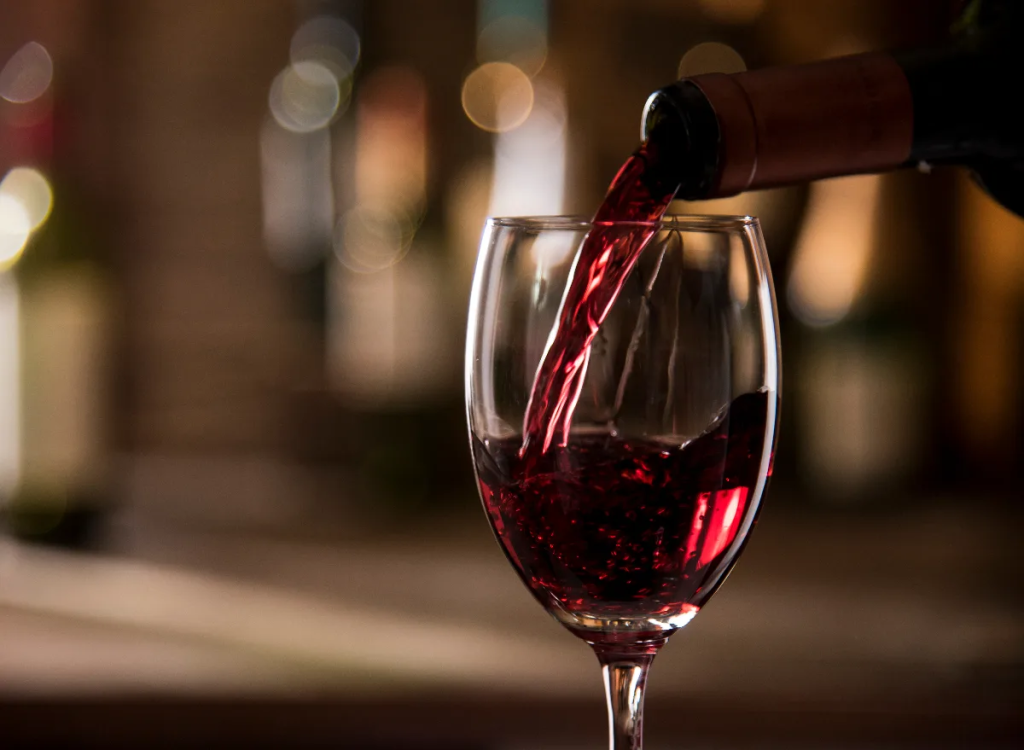 Back Patio Cellars Owners Frank and Jen began lovingly handcrafting a small batch of red wine on their back patio.
Today, their hobby has turned into an award-winning commercial winery where you can come and taste a selection of fine wines right in the heart of Camarillo.
The winery currently produces at least eight wines yearly, including red and white blends and single varietals such as Syrah, Cabernet Sauvignon, and Chardonnay.
All wines are produced in small batches and often sell out quickly – you can join their wine club to ensure you don't miss out.
3. Have a Good Time at Institution Ale Company
You can take a break from sightseeing in Camarillo and visit the Institution Ale Company Brewery and Taproom for various delicious handcrafted beers.
Institution Ale Company Brewery is open seven days a week and offers a rotating selection of innovative craft beers using traditional brewing methods.
The brewery has its own kitchen serving artisan bread pizzas and delicious soft pretzels to enjoy alongside your beer.
Tuesday evenings are quiz night in the pub, and there is often live music at weekends.
Things to Do in Camarillo For Couples
1. Try Horse Riding at Las Posas Equestrian Park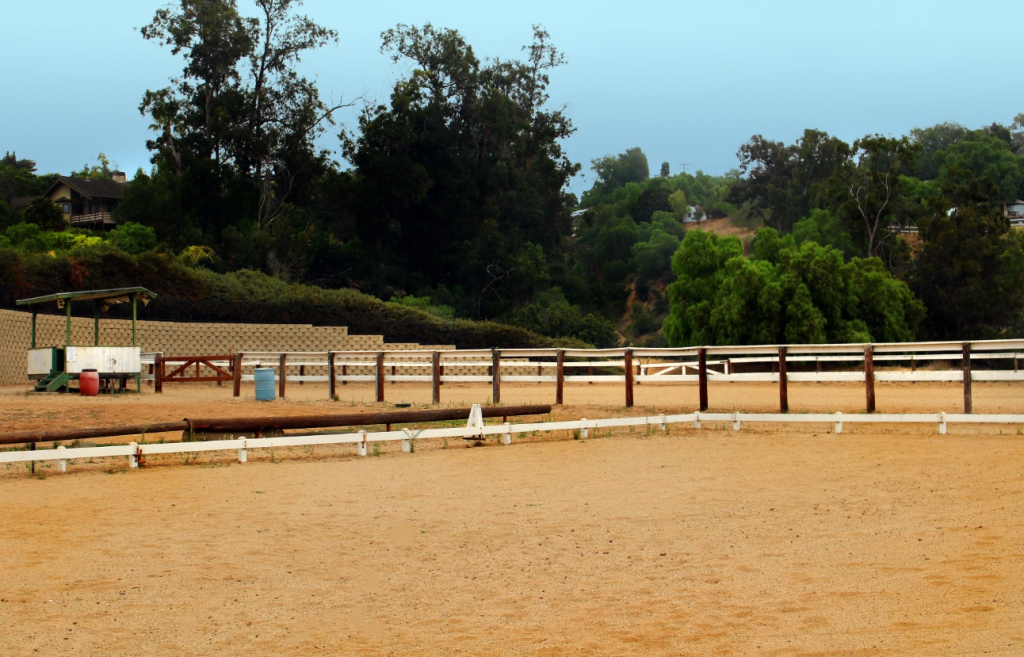 As one of the few parks in Camarillo that allows horses, Las Posas Equestrian Park is a popular spot for those who enjoy riding.
This park is a two-acre attraction that boasts a small arena for dirty horses, a shelter, water fountains for horses, and other equipment for animals.
Then there is a 1-mile trail that takes you into the wooded parts of the park.
It is a place where horse riders can roam with their animals.
However, this trail is also open for casual activities such as jogging, running, and dog walking.
Listen to the pounding hooves and make your way as the horses pass to avoid accidents!
2. Go Golfing at Sterling Hills Golf Club
Adjacent to Camarillo Hills is Sterling Hills Golf Club, a scenic public golf course open to all skill levels.
So whether you're a professional or an amateur, you can practice your putting and course management skills in this beautiful facility.
It is an 18-hole course that takes advantage of the area's topography, resulting in a layout that blends seamlessly into the surrounding landscape.
And with manicured greens and fairways, the course offers some of the most stunning views on this side of SoCal.
Reserve a tee time during your visit to Camarillo and spend a few hours under the California sun.
3. Visit McGrath Family Farm
A collection of smaller farms, including The Abundant Table Farm and Baby Root Farm, make up the 300-acre McGrath Family Farm.
For many years Phil McGrath, business owner and respected mentor in the world of organic farming, has advocated for greener and more socially just farming practices.
Now he is at the head of a new generation of farmers, whom he guides and teaches to carry on his family's tradition.
The McGrath family has made great use of the favorable climate and fertile soil in their area to provide Camarillo with an abundance of healthy, delicious organic fruits and vegetables.
Take one of the farm tours to learn everything there is to know about organic farming.
Your kids will love Farmer Phil's pumpkin tours, and aspiring organic farmers can take a private tour with him to understand the process.
You can choose seasonal fruits and vegetables.
Things to Do in Camarillo For Kids
1. Take Them to Springville Dog Park
While other parks in Camarillo have areas for pooches, the main destination for those who bring their canine companions is Springville Dog Park.
This five-acre green space is open from dawn to dusk, closing only on Friday mornings for lawn maintenance.
With extensive grassy grounds, your beloved pet will have the time of his life running loose and free.
There are also fountains where they can get clean water to rehydrate after hours of running around the property.
For dog walkers, there are benches where you can sit down, relax, and look after your dog in case of problems.
2. Visit the City Of Camarillo Public Library
Local residents of Camarillo are especially proud of their public library, located in an outstanding purpose-built building on Las Posas Rd.
A children's section with a reading room and pirate ship feature is sure to whet young people's appetites for an excellent selection of exciting books.
Regular events are planned for younger readers, including "read with a pet" days and other popular themed reading days.
The decor is very pleasant and includes a beautiful mosaic bench (you'll think you've landed in Barcelona), comfortable seating, and a nice little cafe.
3. Take Them to Kidstream
Kidstream is a unique children's museum emphasizing learning in a fun environment.
While visiting the museum, children participate in a wide range of interactive activities and learn about science, technology, engineering, art, and mathematics.
The goal is to inspire children to continue their learning beyond their museum experience by engaging them in these topics through fun, hands-on experiences.
Indoor Activities to Do in Camarillo For Adults
1. Go Bowling at Harley's Camarillo Bowl
If the weather doesn't cooperate or the temperatures are too uncomfortable for Camarillo's outdoor attractions, head to Harley's Camarillo Bowl.
This local bowling alley has a family atmosphere and is equipped with quality equipment.
So join the match and focus on the strike!
There is nothing quite as satisfying as seeing all the badges.
If bowling isn't your thing, the facility also has arcade games to let you relive your childhood.
Choose from classic classics to modern games and play all afternoon.
The facility's snack bar offers satisfying and energizing meals for those needing to refuel after the game.
2. Visit Studio Channel Islands Art Center
Studio Channel Islands is a group working to improve the city's creative and cultural scene in the historic downtown area.
Forty artists are permanently based at the venue.
A few of the many things Studio Channel Islands offers to the artistic and culturally curious crowd are painting classes, Blackboard Gallery, Artists' Open Studios, and other cultural events.
At the Blackboard Gallery, art lovers can spend some time relaxing at one of the gallery's twelve annual exhibitions.
The gallery's gift shop sells unique items such as jewelry, ceramics, and other artwork.
3. Go Shopping at Camarillo Premium Outlets
Camarillo Premium Outlets houses over 160 stores.
This mall is only 55 miles from Santa Barbara and 50 miles from L.A.
Camarillo Premium Outlets is the ideal place to spend a weekend of retail therapy with your girlfriends, as it features outlet stores for numerous high-end brands, including those from the United States (Michael Kors, Tommy Hilfiger, and Nike) and the United Kingdom (Ted Baker London, Lululemon, and more).
Take a break from shopping at one of the many nearby restaurants or cafes for a quick bite and a refreshing beverage.
On-site charging stations are available for both conventional and electric automobiles.
Romantic Things to Do in Camarillo
1. Explore the Magnificent Camarillo Ranch
Also called Rancho Calleguas or Adolfo Camarillo House, Camarillo Ranch is a historic site and park as old as the city.
It was owned by one of the founders of the city, Adolfo Camarillo, who used the land to produce quality crops and care for livestock.
Today, the ranch has become one of the most important attractions in the city.
It is also listed on the National Register of Historic Places.
The ranch's most famous landmark is the Queen Anne-style Victorian house right at the entrance – a place with stately architecture and an immaculate facade.
As you walk around it, you will find vast grounds and gardens surrounded by trees on all sides.
Tours of the house and surrounding area are available, allowing you to view the ancient decor, furniture, and other items on the property.
2. Go On a Winetasting Tour with Explore Wines Tours
For the love of great wine and the beauty of wine country, take an unforgettable tour of California's wine regions!
Want to expand your wine knowledge? Would you like your very own sommelier to take you on a top wine tour?
Meet winemakers, try top-rated wines, or soon-to-be-famous up-and-comers!
Cultivate memories that will last a lifetime.
Explore Wines Tours aims to show you the best of California wine country by providing unforgettable experiences in the vineyards and cellars of the state's best wineries.
3. Shop at Camarillo Farmers Market
Camarillo's Saturday morning Farmers Market is a must-visit if you're in town on the weekend.
All the locals gather at the market every week to socialize, enjoy the delicious food, and praise the excellent quality of the area's agricultural offerings.
Vegetables, fruits such as berries and citrus, farm-fresh eggs, and grass-fed beef are among the many fresh foods sold at the daily farmers' market.
Jams, preserves, honey, and a wide variety of other items are also available in this market.
Several food vendors also sell various goods, from bread and pastries to fish and sausages, and several flowers and plant sellers to peruse while taking a break from shopping.
Free Things to Do in Camarillo
1. Explore Camarillo Grove Park
Camarillo Grove Park is a scenic 25-acre outdoor attraction nestled in the foothills of beautiful Conejo Mountain.
This facility is one of the furthest community parks from downtown Camarillo, making it more peaceful and pristine.
Thanks to these features, the park is often used as a venue for weddings, corporate events, photo shoots, and other activities.
But you can come here and just enjoy the scenery.
You'll find sprawling grounds, shady areas, and the oldest tree in town.
There is also a nature center where you can learn about the native plant and animal species as well as the surrounding habitats.
If you want to explore a little further, you can follow the park's trails, which take you into the wilder areas on this side of the mountain.
2. Go Hiking at Santa Rosa Valley Park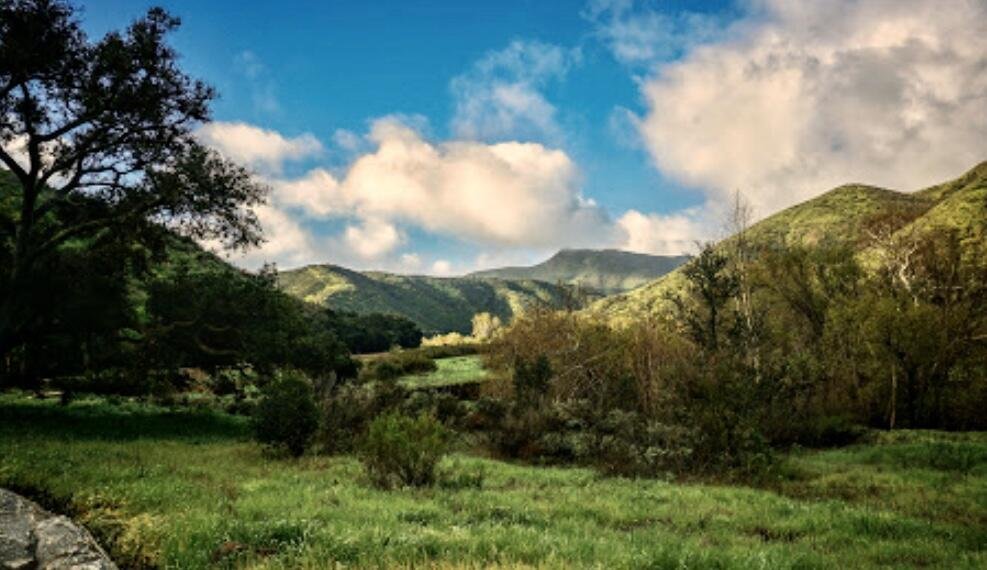 If you haven't had your fill of horseback riding at Las Posas Equestrian Park, another place where this hobby is allowed in Santa Rosa, Valley Park.
It is one of the largest outdoor attractions in the city, covering more than 50 acres.
It is also located far from the city itself, next to the fields and mountains near the borders of Camarillo.
These features make the destination completely undisturbed and peaceful.
There are two dedicated riding areas for riders, well equipped for a pleasant experience. Open spaces and beautiful trails are ideal for wilderness exploration, hiking, and rock climbing.
Landscape photography is also ideal, as rugged mountains can serve as a good backdrop for stunning photos.
3. Visit Santa Monica Mountains National Recreation Area
For those feeling more adventurous, the Santa Monica Mountains National Recreation Area is less than 30 minutes from Camarillo.
The recreational area covers a total area of ​​more than 157,700 acres and extends to the outskirts of Los Angeles.
There are many attractions in this large area, such as mountain ridges, old ranches, waterfalls, and even Indian caves.
The southern part contains the famous beaches of Malibu – the most remote California attraction.
Cheap Things to Do in Camarillo
1. Visit the Western Foundation of Vertebrate Zoology
There is something unique about the Western Foundation of Vertebrate Zoology: its vast collection of birds and eggs.
This natural history attraction serves as an educational and archival facility focusing on bird species worldwide.
Tourism is highly regulated because the primary purpose of this attraction is scientific research.
But once you get inside, you'll be amazed by the sheer number of eggs on display. There is one for every color and shape!
Then there are the dissected birds in glass cases, all still like rocks without a single feather.
If you are very interested in bird species, this place will be a paradise for you.
2. Learn About History at Pleasant Valley Historical Society and Museum
The Pleasant Valley Historical Society and Museum is a museum and a garden designed to showcase the city's history.
Within the museum, you'll find exhibits from various eras, offering glimpses of the past.
One of these is the collection of Juan Camarillo, the younger brother of the town's founder.
It contains items he brought back after touring much of the world, such as Chumash baskets, religious artifacts, and musical instruments.
Outside is the blooming garden, adorned with bushes of native flowers bursting with color, as well as towering trees offering cooling shade.
Touring the paths is like a walk in a fairytale, but you can touch and smell every sweet flower—nothing imaginary.
Keep an eye out for the colorful murals and historical structures hiding between tall bushes and grasses.
3. Go Hiking at Rancho Sierra Vista/Satwiwa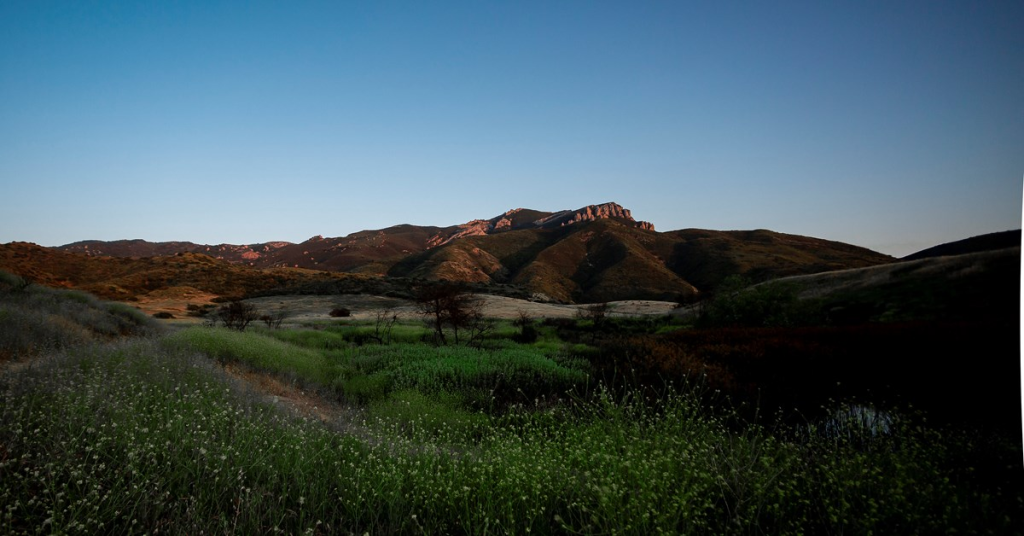 The rugged landscapes of the Rancho Sierra Vista/Satwiwa ranch are an ideal destination for those who want to see the wilder side of Ventura County without going too far from modernity.
Aside from that, the attraction is a culturally significant place that served as home to Native Americans.
There's even the Satwiwa Native American Indian Culture Center right at the ranch, representing indigenous cultures from all over the US.
The rest of the park is open for hiking, camping, biking, and horseback riding on designated trails.
Cool Places to Visit in Camarillo
1. Mandalay State Beach
Mandalay State Beach is one of the nearest places to go if you're looking for some seaside fun.
The 16.5-mile-long beach has undisturbed sections of sand dunes and salt marshes, which are designated as protected areas.
If you want to go birdwatching, these sections have an array of species native to this part of the country.
The other beach areas are open for recreation, so you can sunbathe, swim, and surf when the swells are high enough.
2. Antique Mall of Camarillo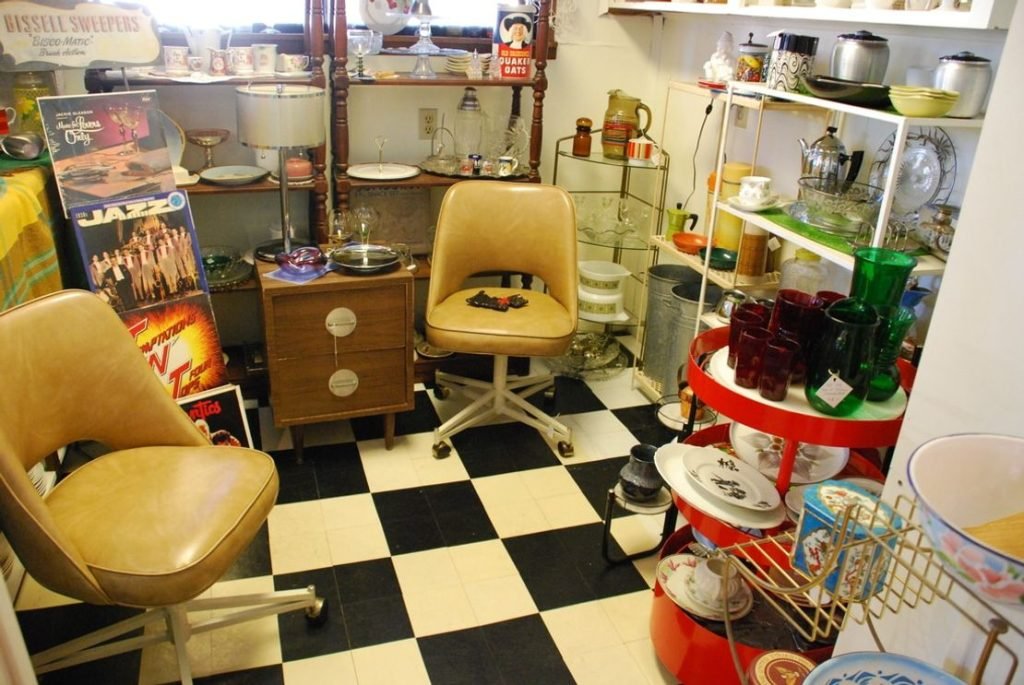 This is a must-see attraction for anyone who loves antique shopping.
Situated in the former premises of Camarillo's first dentist, The Mall includes several rooms, each featuring collectibles from different eras or styles.
That means you'll find art deco pieces, treasures, Native American crafts, cottage chic, etc.
The antique mall is open all through the week, except Sundays, and is the ideal place to buy one-off items, original decorations for the home or garden, or nostalgic antique furniture.
Conclusion
Whether you're a thrill seeker, a budding historian, or a nature lover, the city of Camarillo has something for you.
So don't miss out on the fun; keep our list of things to do in Camarillo handy. Happy travels!
Join us on Telegram
If you loved this content, do well to like us on Facebook and follow us on Twitter to get updates and engage with other people like you who wish to immigrate to Canada or just immigrated to Canada.