Planning on a trip but don't know the fun things to do in Denton (TX) on arrival? Check out our well-curated checklist for exciting things to do to make your vacation worthwhile.
Denton is among the most beautiful cities in Texas. It has many fascinating attractions, making it a preferred tourist destination.
It is the perfect place to chill and relax from the hustles of everyday life. With lush gardens, parks, lakes, and trails, Denton is a dream destination for many tourists.
You could go on tours of the Ray Roberts Lake State Park, Denton Firefighters Museum, Old Alton Bridge, and Bayless Selby House Museum, among many others.
Let's get to it already, shall we? Best things to do in Denton (TX)
Fun Things To Do In Denton (TX)
1. Go on a Cruise With Big Sandy Boat Ramp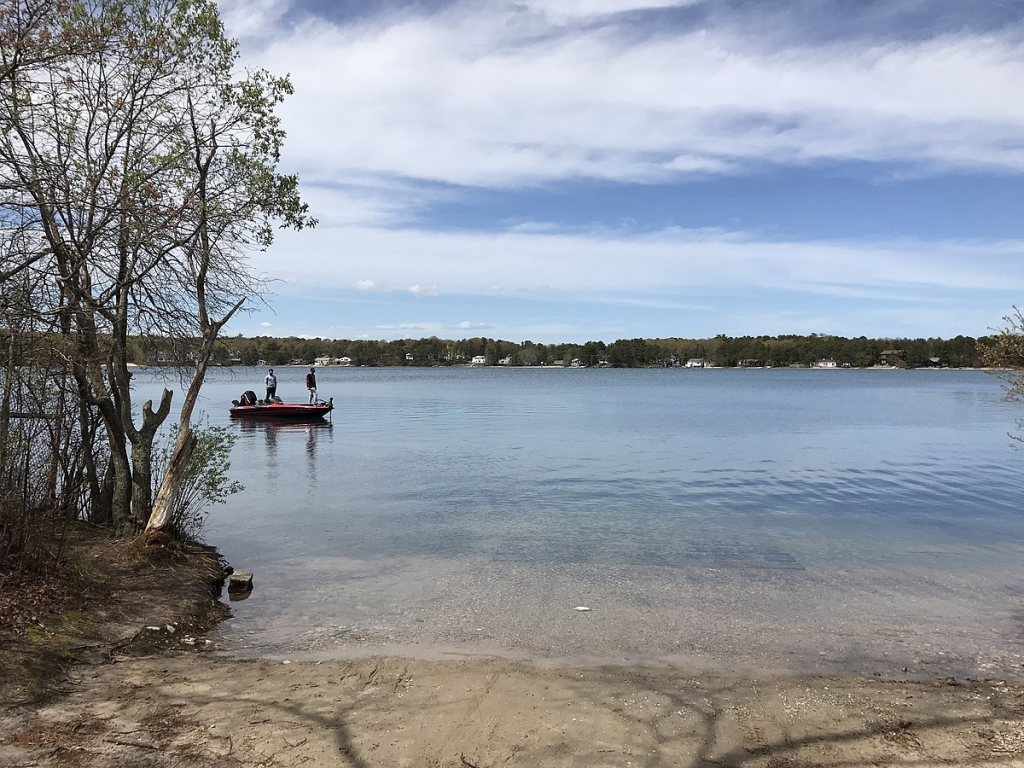 The Big Sandy is a beautiful historic lake perfect for boat rides, fishing, or kayaking. It is usually also used to beat the heat because of its cool nature, so take a dip while you're here.
Suppose you don't like swimming, no problem, as that's not the only thing you can do here. You can also choose to sit by the lake and have a simple picnic or a special barbecue.
You will enjoy the beautiful view the lake offers. It is generally a nice area to explore.
Address: 267 Lakeshore Rd, Shady Shores, TX 76208, United States
2. Visit Cartwright's Ranch House
Cartwright is known for its homemade dishes, comfortable setting, and beautiful interior. It has won several awards for its food.
What's more exciting about this fancy restaurant is the nostalgic feeling the remarkable architecture gives.
You should try their signature dish, chicken fried steak, along with its irresistible cream sauce. Don't miss a meal at Cartwright. You will want more.
Address: 111 N Elm St, Denton, TX 76201, United States
3. Have a Two Flight Indoor Skydiving Experience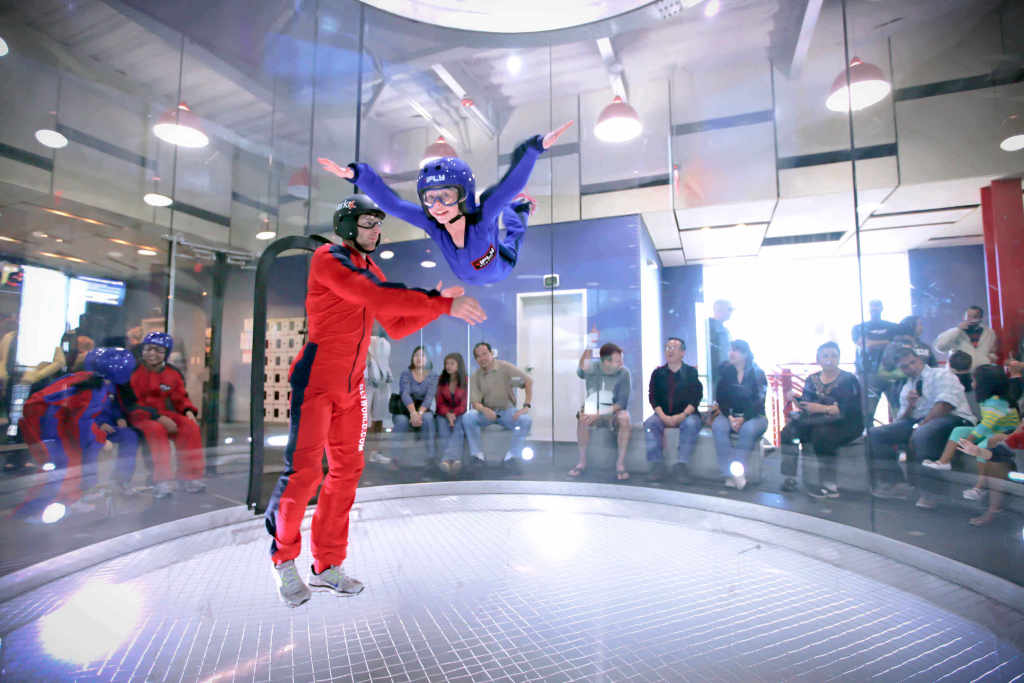 This indoor venue lets you experience the thrill of skydiving without flying in a plane.
Suitable for thrill-seekers, this attraction allows you to experience the feeling of floating and free-falling in an indoor skydiving adventure.
And if you're a newbie, don't worry because it's safe and includes pre-flight lessons and instructions.
Enjoy a few flights in the vertical wind tunnel and feel the adrenaline pumping through your veins.
Also see: 27 Best & Fun Things To Do In Lufkin (TX)
Things To Do In Denton (TX) At Night
1. Visit Clear Creek Natural Heritage Center
Clear Creek is an amazing conservation area that offers lots of hiking trails. There's an ongoing restoration project at the center.
It is home to diverse aquatic and land animals. You come with a camera to take pictures.
The center offers numerous educational recreational programs designed to keep you entertained. It is pe all through the week.
You can have a night hangout here with family and friends. It is worth it.
Address: 3310 Collins Rd, Denton, TX 76208, United States
2. Check Out the Parker House Haunted Attraction
The Parker House is one of the top attractions in the city. It has a zombie paintball ride which is just lovely.
Not leaving out the numerous prop actors in front of the building set to scare you. It is spooky and creepy.
If you like haunted houses and want to experience some adventure, do well to visit the Parker house. It is a memory you won't forget in a hurry.
Address: 8550 W University Dr, Denton, TX 76207, United States
3. Experience Aquatic Life at Sea Life Grapevine
SEA LIFE Grapevine Aquarium is a fascinating water museum. From sharks to starfish and jellyfish, you will see all kinds of marine life in this aquarium.
It actually has more than 30,000 aquatic animals present. The aquarium allows tours that are very insightful and fun. You get to learn about the animals, their capture, lifestyle, feeding, and much more.
Don't forget to come with a camera as you can take pretty pictures; the background is amazing.
Address: Mills Mall, 3000 Grapevine Mills Pkwy, Grapevine, TX 76051, United States
Things To Do In Denton (TX) For Couples
1. Visit Pilot Knoll Park
Pilot Knoll Park has a beautiful look that attracts tourists from all over the world. It has a lovely setting that offers you loads of fun and relaxation.
The bright, warm, sunny atmosphere makes it a great lakeside camping spot. You can try picnicking or just camping all through the night. It is as safe as it can get.
Or you can as well enjoy a relaxing boat ride, or maybe a kayak on the clear blue water. Pilot Knoll is just a beautiful nature reserve. You should come with a camera to take pictures.
Address: 218A Orchid Hill Ln, Argyle, TX 76226, United States
Also see: 27 Best & Fun Things To Do In Waxahachie (TX)
2. Visit South Lakes Park
South Lakes Park is a beautiful nature park in the city, great for spending quality time with loved ones, relaxing, or taking a picnic.
There are also different sports you can try out with your partner here like basketball, football, volleyball and many more. Kids are not left out, as there is a playground for them too.
In the middle of the park is a clear pond full of sapphire blue waters. It is an ideal place for fishing. South Lakes is just a delight to visit as its greenery and lush nature are captivating.
Address: 556 Hobson Ln, Denton, TX 76205, United States
3. Make a Stop at Creative Art Studio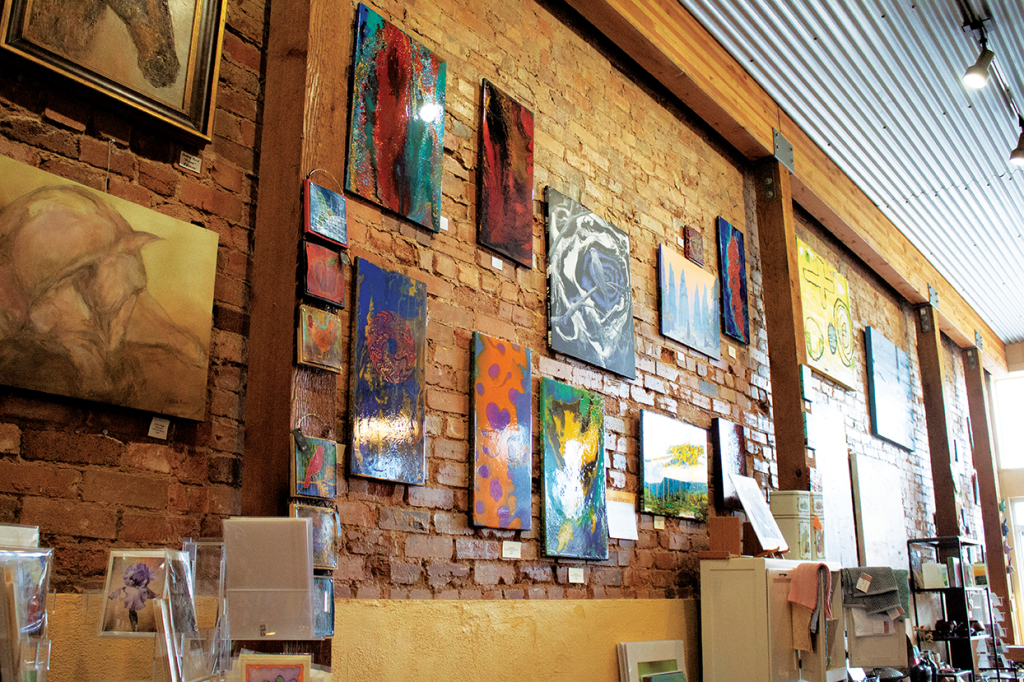 What better art studio is there than one which promotes emerging talents? This and more are what Creative Art Studio offers.
The art studio also offers a gallery with many exhibitions of mostly local content, live music performances, and classes.
If you need to get some local art pieces, this is the best place to go.
Join one of the workshops and studio classes for journaling, drawing, yoga, stained glass, and watercolor.
You can also check out the studio's Jazz Night, which takes place once a month.
Address: 1724 Panhandle St, Denton, TX 76201, United States
Things To Do In Denton (TX) For Kids
1. See Animals at Sharkarosa Wildlife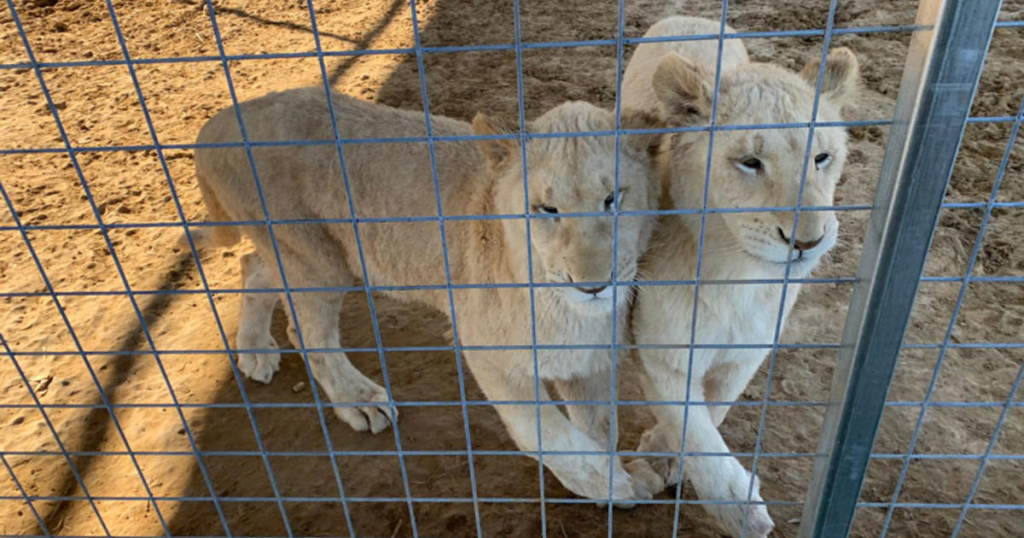 The Sharkarosa Wildlife is a wildlife sanctuary in Denton that preserves local wildlife in the city. It houses various animals which are up for viewing.
You'll see sheep, lemurs, dogs, monkeys, and animals like giraffes, tigers, and lions. Watching them go about their lives is just delightful. The atmosphere makes it a soothing and fun experience.
Sharkarosa gives you a chance to learn about these animals in their natural habitat, how they live, and the rest. It gives you a chance to get up close to the, as close as you'll ever get.
It is an experience you wouldn't want to slip by.
Address: 11670 Massey Rd, Pilot Point, TX 76258, United States
2. Have Fun at Water Works Park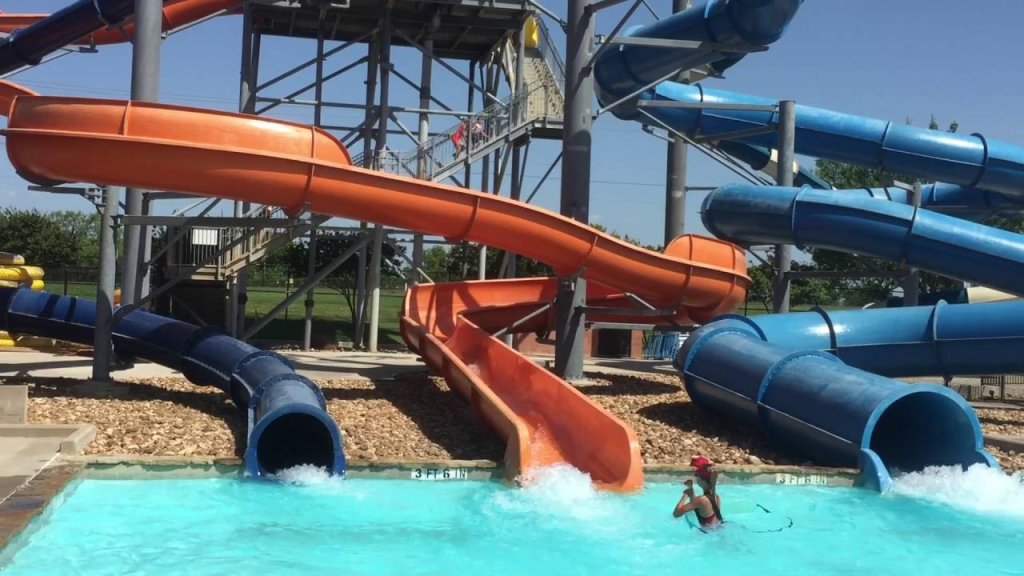 Water Works is the perfect place to have fun with loved ones. It is an adventure you should try out while you're here.
The kids will love every bit of it. As it is open for kids of every age, there are no limits, no restrictions.
They can enjoy the waves, and water slides, swim in the pool, or just sip a soda with their feet in the water. Food is allowed in, so you can come with lots of food for yourself and the kids; it is totally fun.
You shouldn't deprive the kids of this opportunity to have fun.
Address: 2400 Long Rd, Denton, TX 76208, United States
3. Doubletree Ranch Park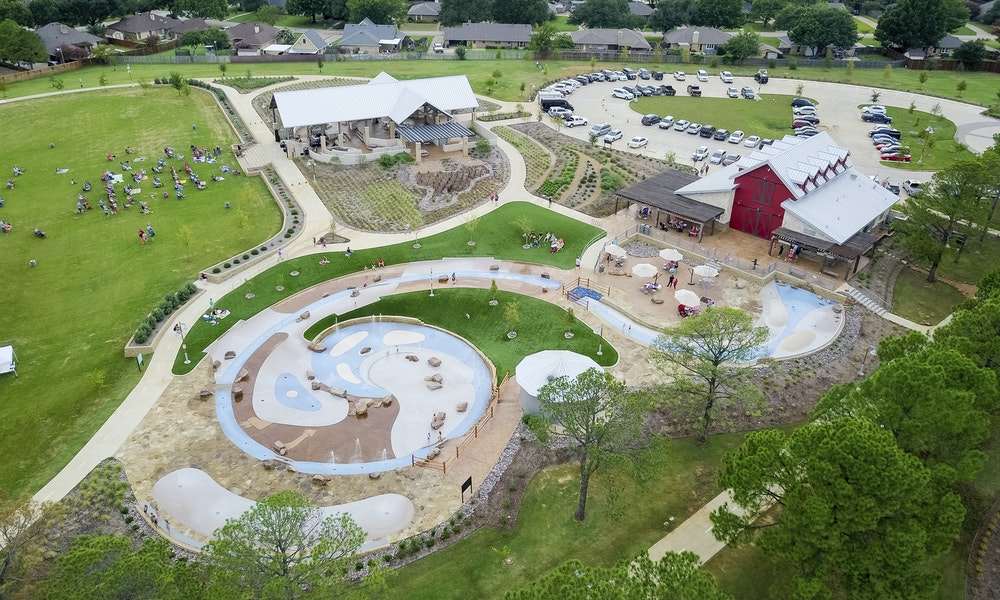 What better place to hike and have fun in Denton than Doubletree Ranch Park?
Doubletree is an amazing park with lots of beautiful trails. It is the perfect location to host all kinds of outdoor events like weddings. Many of these are still done here from time to time; you should attend while you're here.
Kids can play around the lush gardens and their colorful flowers.
Address: 310 Highland Village Rd, Highland Village, TX 75077, United States
Also see: 27 Best & Fun Things To Do In Bastrop (TX)
Indoor Activities To Do In Denton (TX) For Adults
1. Have fun at Lone Star Indoor Sports & Event Center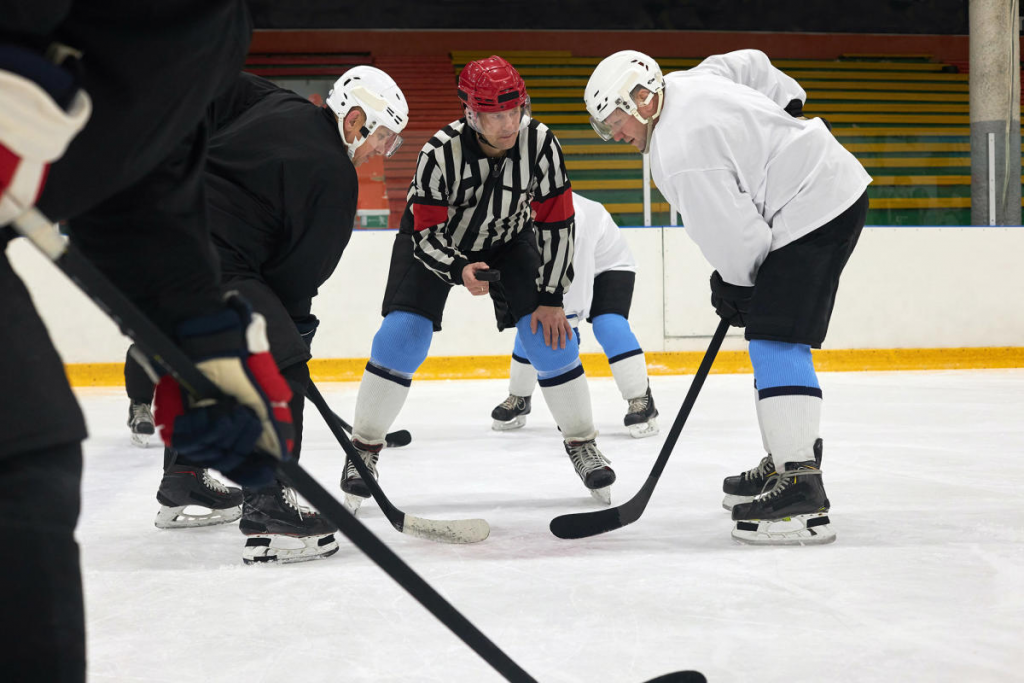 Time at Lone Star is totally worth it. The indoor sports center is a great place to roller skate, watch or play indoor hockey or roller derby.
It is a completely fun package. It offers all-year-round entertainment and can be reserved for private events such as birthday parties, wedding receptions, sports practices, and more.
Try catching these events sometimes. Or just go for the games. You'll love it.
Address: 222 S Mayhill Rd Ste 101, Denton, TX 76208, United States
2. Try to escape at Quandary Escape Adventures
Want some thrill? Visit Quandary Escape Adventures. It offers exciting adventure games mapped out in different locations in which players have to find clues, solve puzzles and interpret hints to reach the goal.
All rooms are specially designed, giving you one hour to solve a puzzle and exit the room.
Most times, these escape rooms are often described as real-life video games, and it reinforces team building. So why not embark on this adventure while you're here?
Address: 5800 N Interstate 35 #506, Denton, TX 76207, United States
3. Go Bowling at Andy B's Bowl Social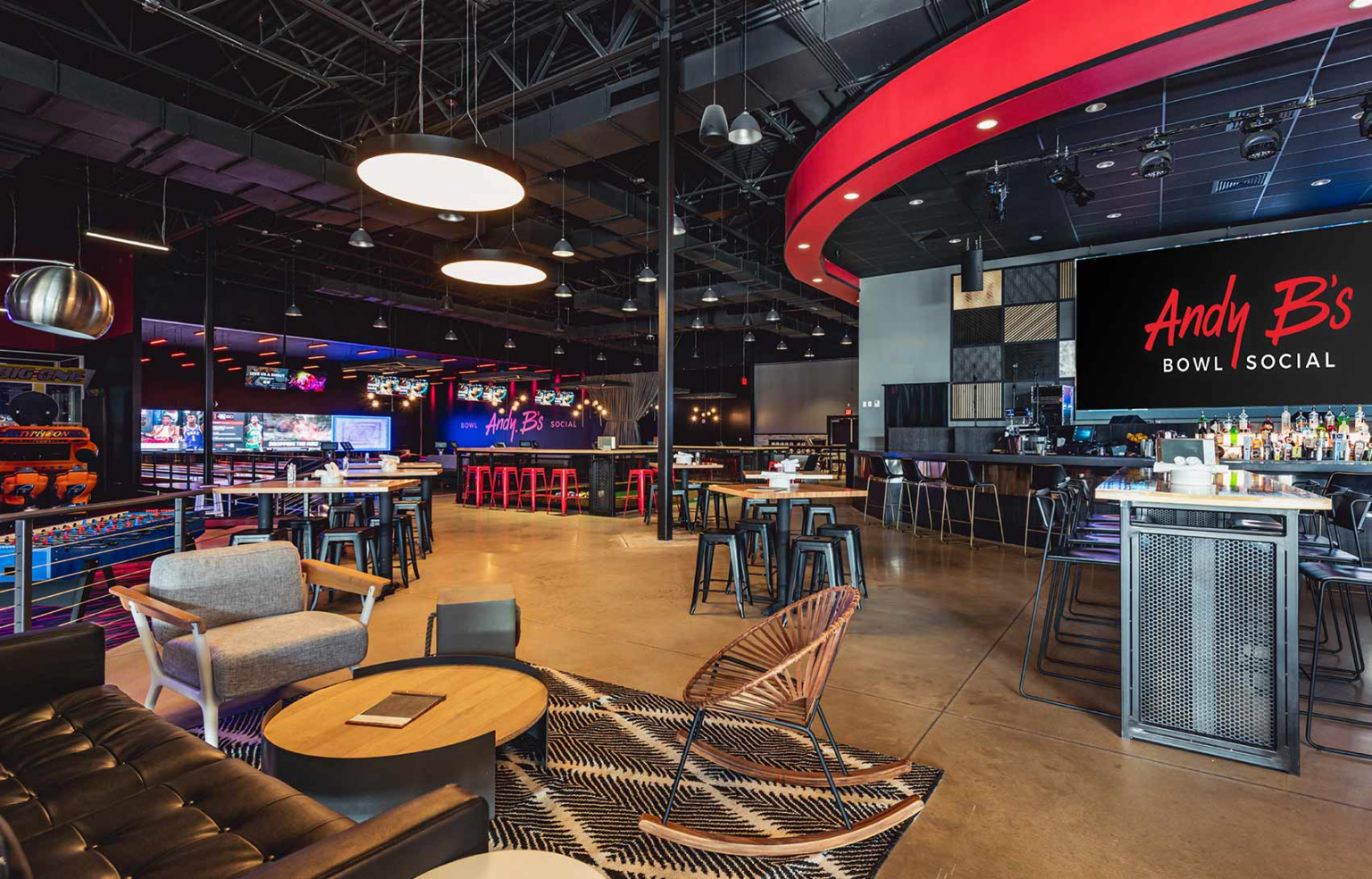 If you want food and entertainment in Denton, visiting Andy B's remains your best bet. They offer amazing drinks, good food, and loads of games and side attractions.
All of this is wrapped up in a modern industrial hangout with unmatched customer service, a mid-century attitude, and unlimited entertainment for guests of all ages.
It is worth visiting.
Address: 2600 Panhandle St, Denton, TX 76201, United States
Romantic Things To Do In Denton (TX)
1. Check Out Texas Fashion Collection
Well known for its fashion and clothing, it wouldn't be so good to leave Texas without experiencing some Texas fashion.
Texas Fashion Collection is an amazing store where you can get everything fashion you seek. It has everything from shoes to dresses, bags, and accessories.
Art and design students run this shop at North Texas University, and you can trust that they are generally trendy in clothes and fashion.
Address: 405 S Welch St, Denton, TX 76201, United States
Also see: 27 Best & Fun Things To Do In Glen Rose (TX)
2. Get Wowed at Little Chapel in the Woods
More than a church, the Little Chapel in the Woods is a popular wedding venue in the city because of its beautiful aesthetic.
It is among the most significant architecture in Texas. It features a beautiful interior with stained glass windows, nice stone walls, and hand-carved wooden benches.
You will also see a fully lit candelabra, numerous chandeliers, and a piano. Coming out, you will find lush green vegetation, creating the perfect backdrop for memorable pictures.
There is no religious discrimination here as the chapel is open to all faiths and hosts both ceremonies and retreats.
Address: 415 Chapel Dr, Denton, TX 76209, United States
3. Taste Good Wine at Fortunata Winery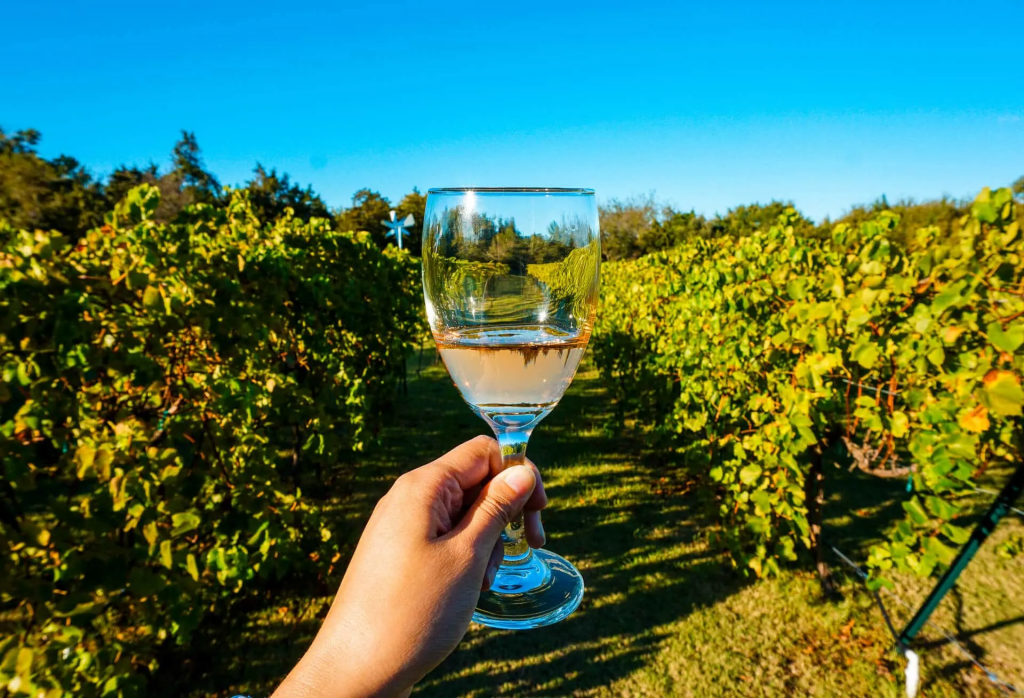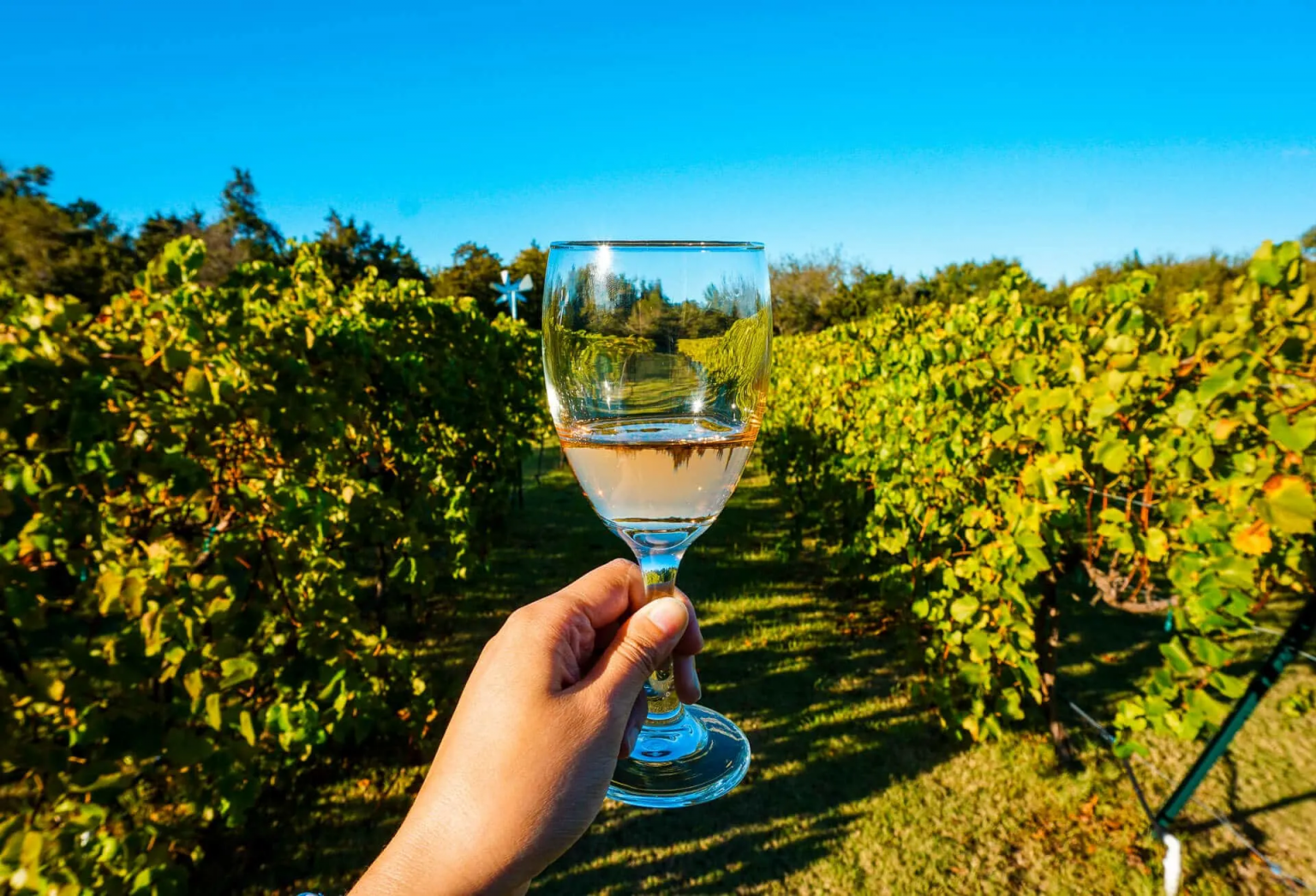 What could be better than sipping some good wine at sunset? Visit Fortunata Winery and have a glass of sweet wine.
It is unique, and there are a lot of flavors you can choose from. Fortunata offers a sit-out and live music for guests.
Why not have dinner here with your partner? We bet you will love it. You can also try a date night, as they offer lots of delicious dishes here, both local and international.
It is a memorable experience you wouldn't want to miss.
Address: 2297 FM2931, Aubrey, TX 76227, United States
Free Things To Do In Denton (TX)
1. Walk by Old Alton Bridge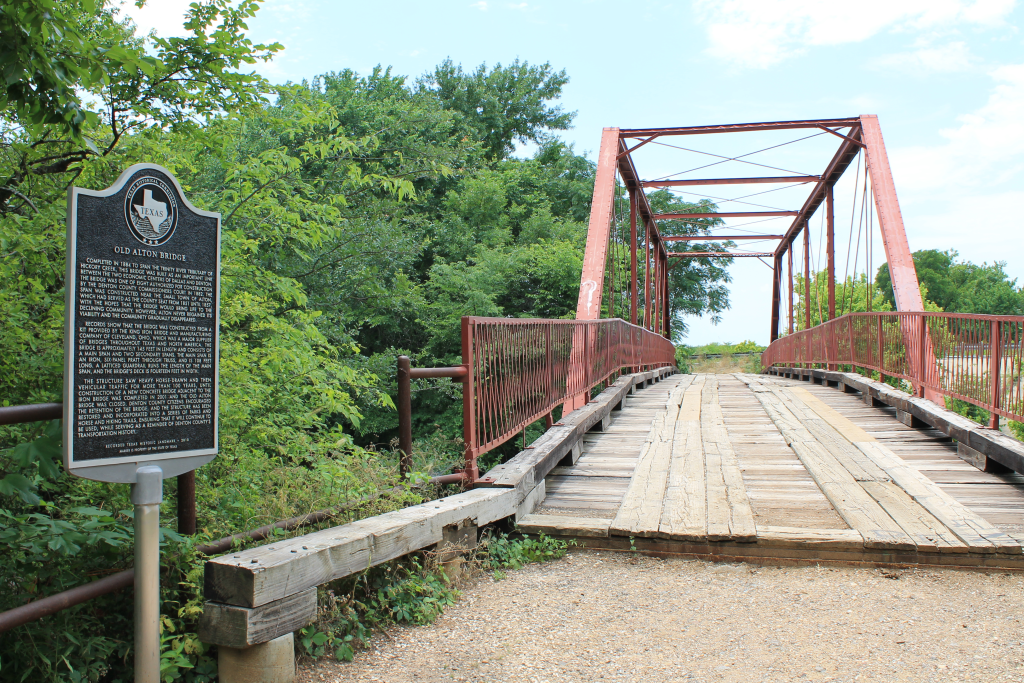 Old Alton is a beautiful bridge perfect for a cool walk in the evenings. It passes as a historic spot cos it was constructed years back.
It is also known as Goatman's Bridge. It connects the towns of Denton and Copper Canyon. It was originally for horses, then vehicles; however, now, it is perfect for people to walk on.
The view around the bridge is as beautiful as it can get. Go on a stroll here and soak in the evening breeze.
Address: Lantana, TX 76226, United States
2. Visit Greater Denton Arts Council
Denton Arts Council is popularly known as Denton's Arts Engine because of the role it plays.
It supports and promotes Denton's culture as it carries out several exhibitions and events at the Campus Theater.
Join one of the art programs offered here and learn how to paint, maybe even better than Picasso. Don't miss this chance to hone your skill. Come along and appreciate the beautiful art pieces present.
Address: 400 E Hickory St, Denton, TX 76201, United States
Also see: 27 Best & Fun Things To Do In Rockwall (TX)
3. See the Ray Roberts Lake State Park
Ray Roberts Lake is one of the best destinations for premium fun and excitement.
Here you can enjoy various outdoor activities and sports. You can even go hiking or walk your dog as the park allows pets.
You can try swimming at the beach or sunbathing. Fishing or going on boat rides. Not forgetting how beautiful the park generally is, you should come with a camera to capture the movement.
How about picnics and overnight camping? Ray Roberts Lake offers that, too, if that's something you'd like.
Address: Denton, TX 76227, USA
Cheap Things To Do In Denton (TX)
1. A-train (Denton County Transit Authority)
This is a 21-mile (34 km) commuter rail line operated by the Denton County Transportation Authority (DCTA) in Denton County, Texas.
It is the third busiest rail line in Texas and the thirty-first in the entire United States.
It has six stations and runs parallel to Interstate 35E between Denton and Carrollton.
The line extends with the Dallas Area Rapid Transit Green Line at Trinity Mills Station in Carrollton.
Bus and rail service offered by the Denton County Transportation Authority connects residents to schools, medical facilities, shopping complexes, and more. You should ply while you're here.
Address: Denton, TX 76205, United States
2. A Visit to Denton Firefighters Museum
The Denton Firefighters Museum was set up to honor brave firefighters, past and present. It offers guided tours that allow visitors to experience how firefighting has evolved over the years.
Some exciting collections include a 19th-century hand-pulled hose cart, 1935 cargo ladder equipment, fire extinguishers, helmets, fire grenades, uniforms, and breathing apparatus from decades back.
It is totally free to visit. You should take advantage of this. It is open Mondays through Fridays.
Address: 332 E Hickory St, Denton, TX 76201, United States
3. Experience Time-Travel at the Historic Bayless-Selby House Museum
Bayless-Selby House Museum houses lots of artifacts that depict a typical household in the early 20th century.
It is a good place to learn about local history. They also offer guided tours of the museum.
Showcasing everything from a piano and original pieces of furniture to kitchen utensils, the Bayless-Selby House Museum gives visitors a glimpse of what life was like in the past.
Address: 317 W Mulberry St, Denton, TX 76201, United States
Cool Places To Visit In Denton (TX)
1. Courthouse-on-the-Square Museum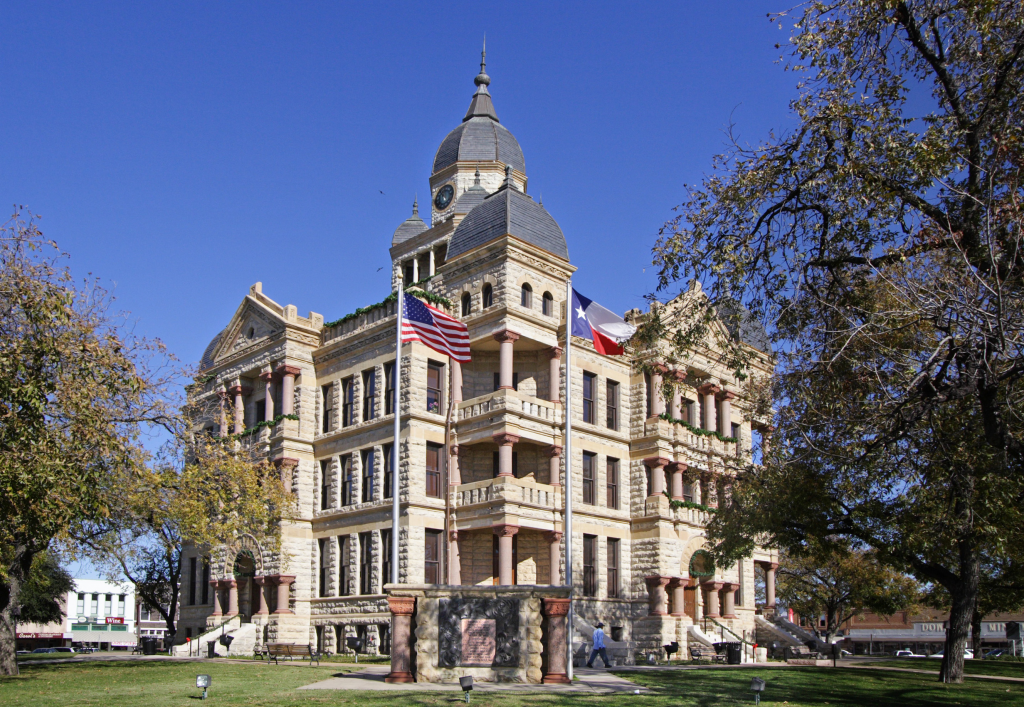 Touring Denton County Courthouse is one of the best things you can do here. Although it was built in the 1800s, it is a delight to visit.
It is rich in history and has many artifacts. Many concerts are held here each year with numerous famous artists present.
The museum is open to the public as admission is free. This courthouse can be a perfect wedding venue, thanks to the ample space used to host beautiful events.
Address: 110 W Hickory St, Denton, TX 76201, United States
Also see: 27 Best & Fun Things To Do In Victoria (TX)
2. Blagg-Huey Library
The Blagg-Huey Library is quite popular for supporting Texas Woman's University education by connecting the community with information and library services.
They have a thriving collection available for research and viewing, like, documents, military records, training manuals, reports, and artifacts that make up an experimental program they run.
Its theme is about women trained and successful women in the military.
Address: 307 Administration Dr, Denton, TX 76201, United States
3. College of Visual Arts
The College of Visual Arts and Design is considered one of the country's best and most comprehensive fine arts schools.
Some of its programs include a nationally ranked graduate fine arts program, a graphic design program, and the state's only Ph.D. in art education.
It has a gallery that displays various artworks of college students.
You'll find some very creative and attractive artwork on display, while the gallery also provides plenty of delicious food for just a few bucks.
Address: 1201 W Mulberry St, Denton, TX 76201, United States
Conclusion
From parks, lush gardens, theaters, art galleries, and bars, there are lots of exciting things to do in Denton (TX) during your trip here.
This beautiful city is the perfect destination for the whole family. Look no further; let our checklist be your guide as you make your way here.
Let us know below which attraction interests you the most, and let's have that conversation.
Happy vacation!
Join us on Telegram
If you loved this content, do well to like us on Facebook and follow us on Twitter to get updates and engage with other people like you who wish to immigrate to Canada or just immigrated to Canada.