This beautiful city is located in Sacramento County and has a population of about 73,000.
With the mentioned population, we can say that it is reasonably populated.
Still, the city has plenty of natural spots you can visit to get away from the urban world and relax in nature.
Travel and leisure are not only about enjoying free time but also part of our growing process.
By traveling, you discover many new things about places; and the people you meet in the course.
You may know Folsom for its attractive bridges.
In addition, its territory with 300 developed green areas is also suitable for hiking trails.
Cafes and restaurants are everywhere in the city, as well as shopping centers.
Additionally, one of the best parts of Folsom is its annual festivals such as Renaissance Faire, Go Medieval, Tap Folsom, Folsom Gourd & Arts Festival, and Renaissance Faire.
If you want to learn more, here are the best things to do in Folsom.
Fun Things to Do in Folsom
1. Experience Japanese Culture at Gekkeikan Sake
This has been an important part of Japanese culture for over 2,000 years.
If you visit the city today, you can try the sake culture at Gekkeikan Sake.
They serve tourists and allow them to see how this alcoholic drink is made.
It all started with the introduction of rice cultivation.
Jiemin Okura founded Gekkeikan Sake in 1637, and it was known for its vital water source back then.
Over the years, it gained considerable popularity worldwide and suddenly became a trademark of alcohol, and a second branch was opened in Folsom, California.
Along the path, a Japanese koi pond is also in the same area.
After tasting traditional sake, you can also have refreshments at the tasting room or at the on-site gift shop.
2. Go Kayaking at Lake Natoma
The lake spans nearly 500 acres and is home to several family-friendly activities.
Locals and visitors head there during the warmer months for swimming, kayaking, rowing, canoeing, water skiing, fishing, and boating – you can also witness several championship events, such as the West Coast College Rowing Championships held throughout the lake.
While there, you'll also be able to explore the historic Negro Bar, located by the lake on what used to be an African-American gold rush mining camp.
Other activities at Lake Natoma can take part in include cycling, hiking, picnicking, and horse riding.
3. Experience Folsom Pro Rodeo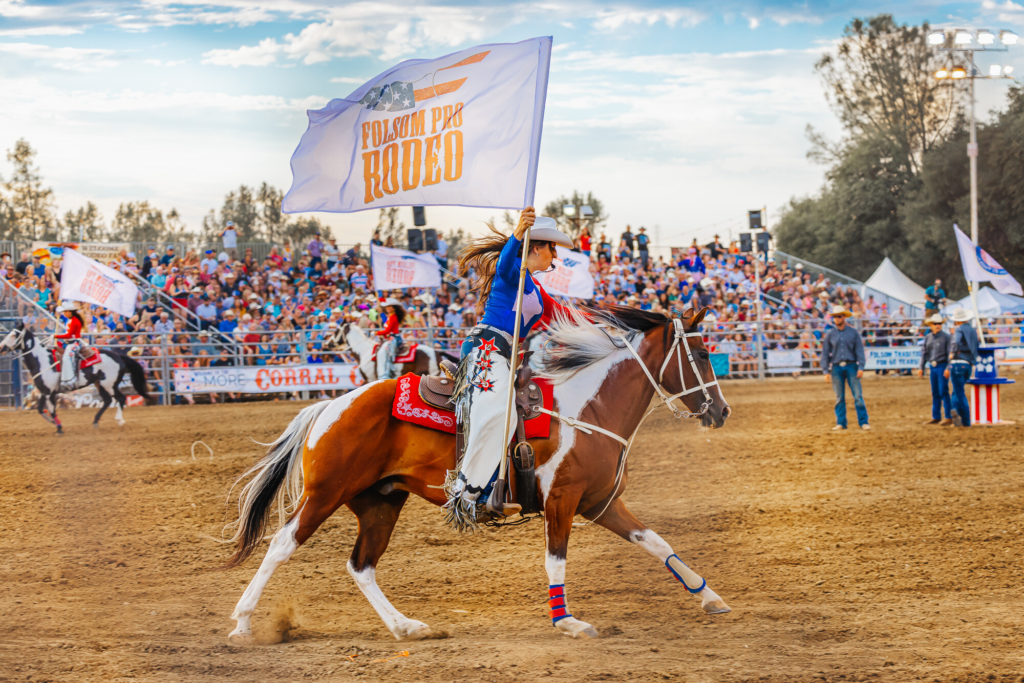 The Folsom Pro Rodeo has been a community tradition for nearly 60 years.
The patriotic event kicks off the Fourth of July weekend and is a great place to meet area residents and have an unforgettable good time.
You will see and experience so much with their non-stop rodeo action, two-step dancing, and mutton tearing.
Every year there is an excellent display of fireworks and a great American joy when paratroopers arrive.
You'll be able to witness the skills of the rodeo's flying cowboys, the Painted Ladies Drill Team, Rodeo Clown Matt Merritt, and the Folsom Diesel Works Saloon Under the Stars.
Things to Do in Folsom at Night
1. Grab a Bottle at Red Bus Brewing Company
It was founded by one of the beer experts, a long-time resident of Folsom.
Red Bus is the only brewery in Folsom and offers excellent and unique tasting and learning experiences.
In addition to drinking, you can also see how their beers and recipes are made.
The tasting room features a 1968 Volkswagen Bus theme; you can taste various traditional and modern beers produced on-site.
2. Have Some Steaks at Sutter Street Steakhouse
Founded by the creators of the world-famous 5th Street Steakhouse.
In addition, it has become popular in Folsom because it offers seafood, prime cuts of beef, and a complete and tasty food bar.
The atmosphere of the mentioned restaurant created an extraordinary culinary experience that you will never forget.
Some best-selling dishes on the menu are basil aioli, calamari, and sliced ​​Black Angus filets.
3. Try Overnight Camping at Beal's Point
Located next to Folsom Lake's sandy beach, Granite Bay, Beal's Point is a beautiful place to spend the day outside and enjoy the surrounding views.
There are large grassy and shaded areas for family picnics and several other activities; facilities such as barbecue pits are available there.
A popular pastime is biking the 32-mile American River Trail, which begins at Beal's Point and follows the scenic river to Old Sacramento.
Beal's Point also allows overnight camping and is popular with campers during summer.
Things to Do in Folsom For Couples
1. Try Some Italian Meals at Visconti's Ristorante
Visconti's Ristorante is one of the most famous restaurants in Folsom.
This is the place for you if you are looking for excellent Italian cuisine.
This restaurant offers a variety of Italian dishes with unique cultural recipes from generations.
Relax while you eat while listening to traditional Italian music in the background.
Visconti's Ristorante offers salads, sandwiches, pasta, pizza, and desserts.
Every dish made at Visconti's is from authentic and fresh ingredients.
You can enjoy wine or a cocktail after your meal.
2. Go On a Ride on the Folsom Valley Railway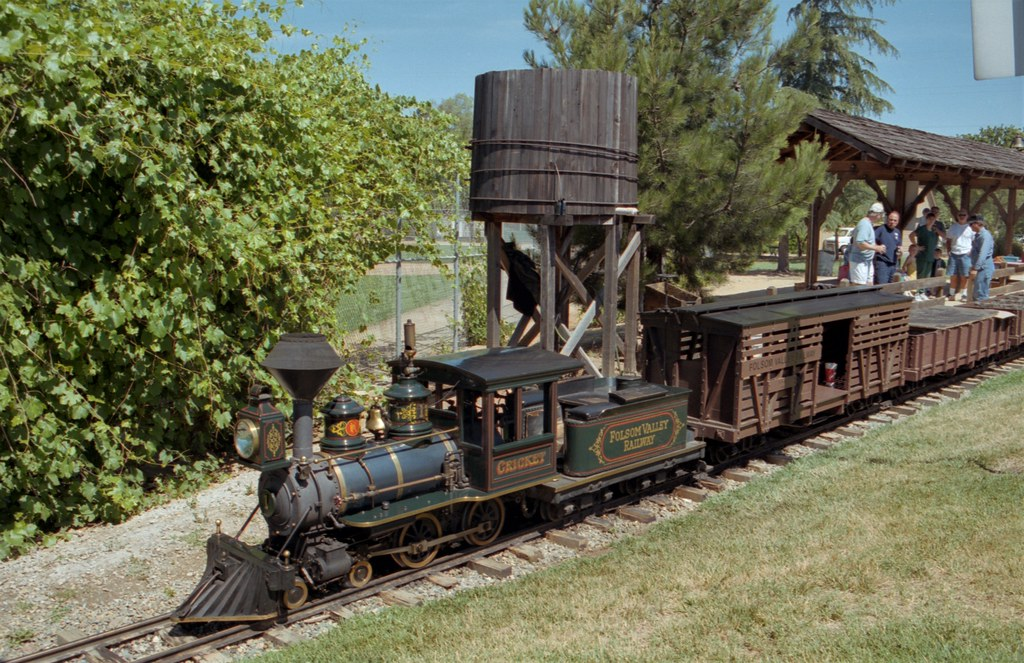 Folsom Valley Railway is the only steam-powered replica in California.
It's one of seven miniatures, has a 12-inch railroad, and you can ride it when you visit Folsom.
You can experience a ten-minute ride around a five-kilometer loop.
The railway also hosts several events throughout the year.
3. Grab a Meal at Land Ocean New American Grill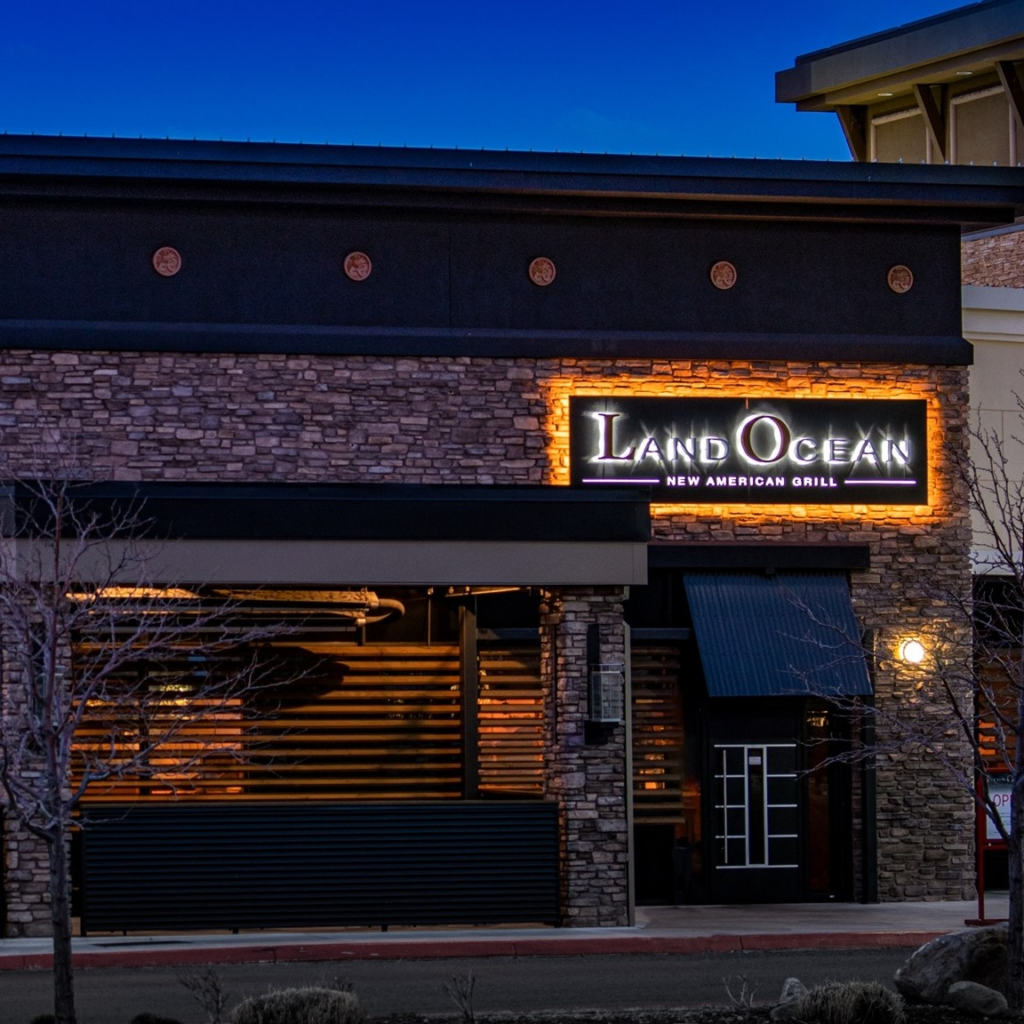 Land Ocean New American Grill is a locally owned restaurant founded by Mark and Karoline Platt.
The modern steakhouse is cozy and elegant, creating the perfect setting for a romantic dinner with your significant other.
Their menu boasts a wide variety of hand-cut steaks, fresh seafood, delicious sandwiches, and a full bar to complement any meal.
Start your feast with favorite appetizers like their sweet and spicy wings or spicy garlic scallops.
Their not-to-be-missed mains include the BBQ burger, salmon BLT, filet mignon pasta, lobster tails with broccoli, and grilled swordfish served with dill cream sauce.
Things to Do in Folsom For Kids
1. Let Them Play at the Steve Miklos Aquatic Center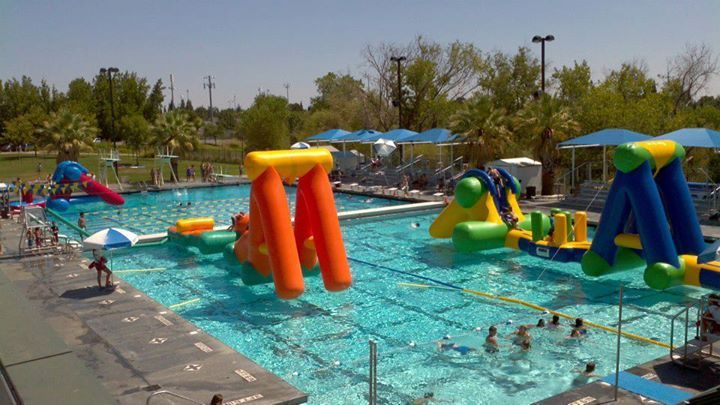 Since the days are hot in Folsom, the best place to relax is at the Steve Miklos Aquatic Center.
You can see various breathtaking views like water slides, playground, swimming pool, and much more.
Lifeguards are also on hand to maintain and maintain the safety and security of everyone on site.
2. Take Them to Granite Bay Beach
Folsom locals and visitors flock to the beach for a day of sunbathing, swimming, rafting, kayaking, paddle boarding, boating, and playing volleyball.
In addition to boat ramps, other amenities Granite Bay Beach offers include a buoyed swimming area, barbecue pits, large grassy areas perfect for picnicking, and shady spots that are great for fun outdoor activities like playing Frisbee.
The Granite Bay Snack Bar is ideal for those wanting food and drink; they also rent out various beach equipment you can use while you are there.
3. Visit Folsom Kids Play Park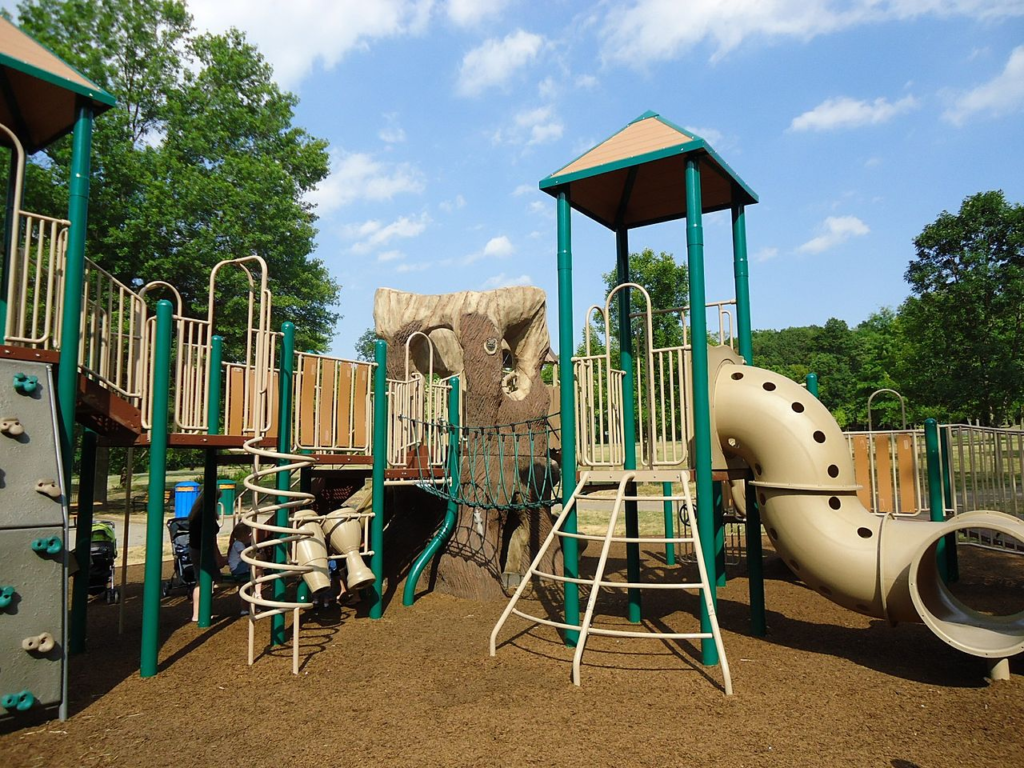 It's always daytime at Folsom Kids Play Park! This massive playground is equipped with numerous play opportunities, including rope ladders, giant tires, and a rubber bridge.
The fortress-like playground, also known as Castle Park, is the perfect place to create lifelong memories and plan fun games.
Indoor Activities to Do in Folsom For Adults
1. Go Shopping at Folsom Premium Outlets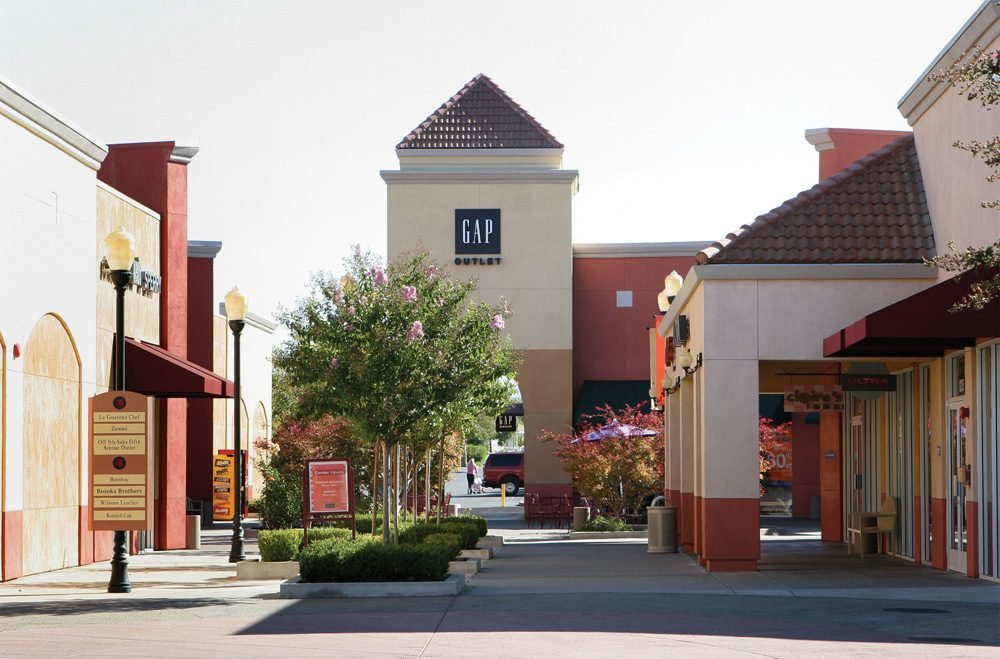 If you're looking for affordable items for your home or even the perfect gift for your friend, Folsom Premium Outlets can have it all.
Apart from the affordable offers, the items are also one of the reputed brands.
This store has 80 branches.
It offers excellent shoes, clothing, sporting goods, and jewelry deals.
These brands include Adidas, Michael Kors, and the Banana Republic.
There are several restaurants in the store, such as Kristen's Coffee Corner and Taco Bell.
2. Grab a Sandwich at Karen's Bakery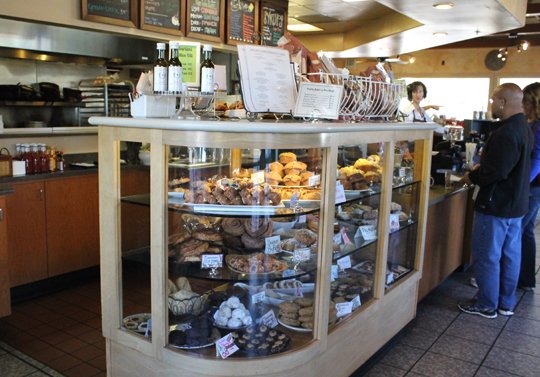 Located in historic Old Folsom, Karen's Bakery's casual atmosphere allows you to enjoy delicious gourmet food.
The fresh food they serve is perfect for any season.
If you are in a hurry, this bakery is also suitable for breakfast on the go.
You are cordially invited to enjoy a full breakfast inside, and everything will be cooked to order.
In addition to breakfast, they also offer sandwiches and salads for lunch.
3. Don't Miss a Show at the Harris Center
Be notified when there are events at the Harris Center in Folsom so you can watch top-notch entertainment.
These include music concerts, dance performances, and theater performances.
This venue has regularly showcased national artists and culture in Folsom since 2011.
The center is known among the community for its display of various artworks in various media.
Harris Center invites 150,000 hosts and patrons to more than 400 public events annually.
Romantic Things to Do in Folsom
1. Visit Folsom Powerhouse State Historic Park
You can visit Folsom Powerhouse State Park and see one of the first hydroelectric plants in California, built in 1895.
It provides an alternative stream of hydroelectric power in the US.
You can learn more about it on the National Register of Historic Places, where you can also take a guided tour.
The structure is well maintained, so it will look as well preserved as it did in the 1800s.
2. Have Dinner Together at Mystique Dining
As you enter Mystique Dining in Folsom, you will be greeted by a butler who will guide you to a beautifully decorated and manicured area where you can enjoy world-class entertainment.
Their best dishes are soup, salad, appetizers, and palate cleansers.
In addition, they also serve prime rib, macaroni and cheese, Cornish hens, and vegetarian lasagna.
After that is a dessert that will fill you up even more.
When everything is cleaned, the magic show begins.
This allows you to enjoy 45 minutes of exciting performances by some of the world's finest magicians.
3. Have Fun at Way of Escape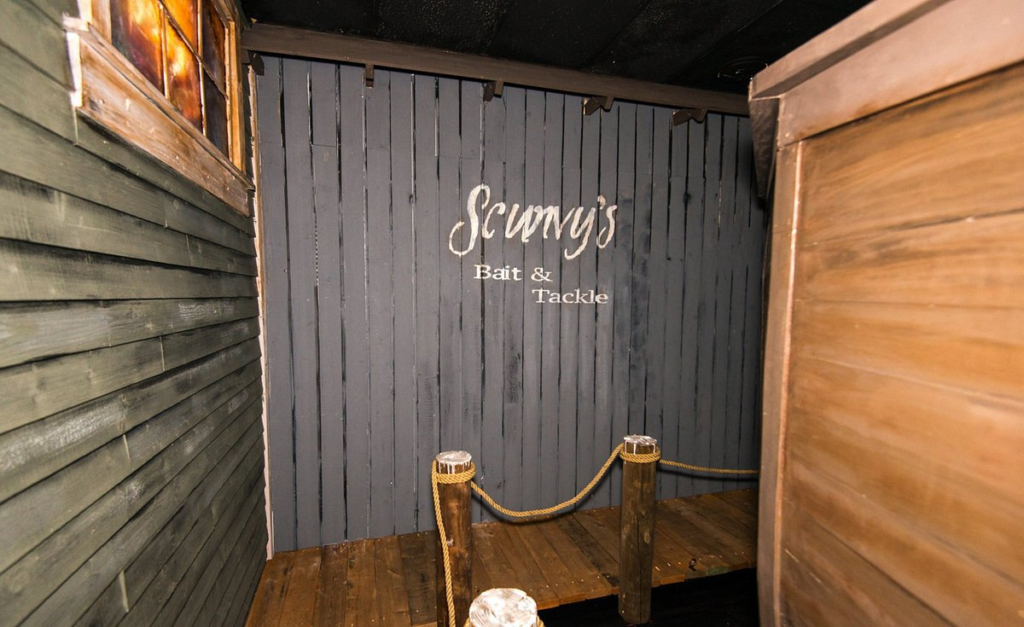 Embark on a fun and interactive adventure you won't soon forget!
Way of Escape reaches back in history to find the best, most exciting, and impactful moments that will immerse you in giving you a chance to become a hero or heroine.
Pirate's Revenge takes you to the docks of London in 1806.
You must find your way to the pirate ship, find the treasure, and escape before the pirates return in 60 minutes.
Free Things to Do in Folsom
1. Chill Out at Folsom Lake State Recreation Area
A tour of the extensive parks in Folsom Lake State Recreation Area would take a full day or more.
Good thing is that there are two campsites where you can explore the area for two or more days.
Located in the foothills of the Sierra Nevada, this park has many things to do and see.
In addition, there are two attractive natural lakes – Folsom Lake and Lake Natoma.
Folsom Lake has always been a great place to fish, including bass, walleye, and catfish.
But if you want swimming, canoeing, water skiing, and kayaking, Natoma Lake is the best place.
You will also find a supervised day area at Granite Bay, a famous sandy beach.
You can also see Beal's Point and the cafe too.
Other activities to enjoy at the park are hiking the 95 miles of the Jedediah Smith Memorial Trail and picnicking at the many picnic spots around the park.
2. Take a Walk Along the Johnny Cash Trail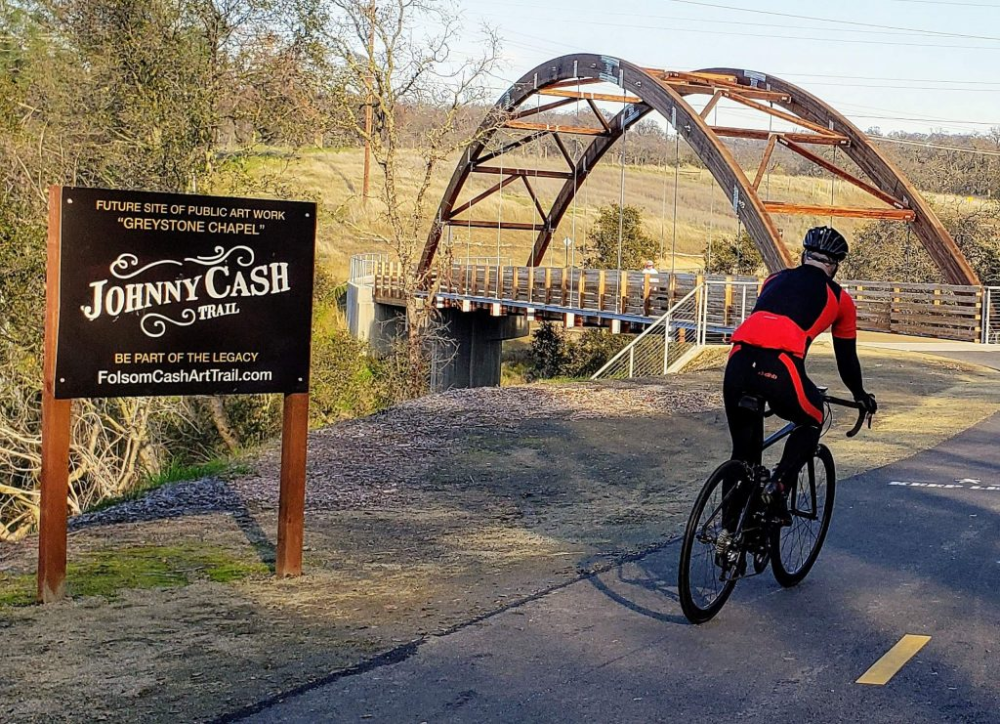 The Johnny Cash Trail is a one-of-a-kind hiking experience as it takes you on a beautiful escape into nature to see one of California's musical legends.
As you walk by, you can see an exhibit honoring Johnny Cash's career and connection to Folsom.
In total, Johnny Cash Trail has about eight pieces of art present.
You can also see two bronze guitar picks and letters Johnny Cash received from inmates at Greystone Chapel after his remarkable performance at Folsom Prison.
3. Go Hiking at Carpenter Hill
Located in the foothills of the Sacramento Valley – the Sierra Nevada, Carpenter Hill is a peak that is open year-round.
It is popular with visitors who enjoy hiking and exploring Folsom's natural beauty.
It's a great climb due to the ease of access, grade, and accessible location, and the view from the top of the famous Sacramento Valley is one of the best you'll see in the area.
You won't encounter much wildlife during your hike, but snakes have been sighted; mosquitoes thrive in the area, so bring bug spray.
Cheap Things to Do in Folsom
1. Learn About Local History at Folsom History Museum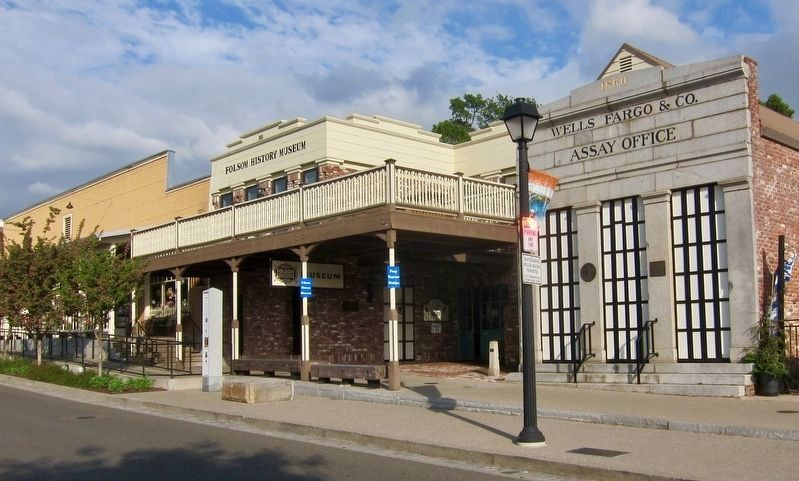 The history museum is located in downtown Folsom.
It's a place where you can get to know Folsom more by learning about its formative years.
When you enter the historical museum, you will see all the important and valuable history of the city from its development layout.
There are many exhibits like Aboriginal pictures, gold, and artifacts everywhere.
The museum also organizes some events every year.
2. Check Out the Folsom City Zoo Sanctuary
It all began in 1963 when the Folsom City Zoo Sanctuary cared for animals that were not mature enough to be released into the wild.
It started with a bear cub and spread to various animals such as prairie dogs, bobcats, coyotes, eagles, and wolves.
However, the name is not a zoo.
Yet there is an environment similar to where these animals come from.
The hotel grounds include a grove, and a gift shop, including refreshments, light meals, and Fisher's Bistro.
3. Visit the Folsom Prison Museum
You may be familiar with Folsom Prison, where you may have heard "Folsom Prison Blues" sung by Johnny Cash, played in the same prison.
Good news, you can now visit this prison at the Folsom Prison Museum in the same area as the prison.
In addition to visiting the prison made famous by this song, you can also see its history, architecture, and some creepy and scary things the guards experienced while on duty.
As you explore, you'll also see exhibits such as contraband taken from inmates, news articles, pictures, and a Ferris wheel that inmates hand-crafted from toothpicks.
Cool Places to Visit in Folsom
1. Folsom Dam
The dam is 340 feet high and features a concrete center flanked by long earthen wing dams that span high ground at either end.
The dam is a beautiful sight, but it also plays a vital role in Folsom as it is managed for irrigation, domestic use, and electricity generation.
And also for American River fisheries protection and preventing potential flooding from torrential rains, winter storms, and spring snow runoff.
Visitors will also be able to view Folsom Lake, created by the dam, and Nimbus Dam and the water it holds in Lake Natoma.
2. Shady Oaks Disc Golf Course
Folsom supports a healthy disc golf population. There are several popular courses to play, and Shady Oaks Disc Golf Course is one of the closest to Folsom, a 10-minute drive away.
It features a pro shop and 18 holes with rotating pin positions.
It is free to play, and the course is suitable for beginners but can get busy during the week.
Leagues and other meetings occasionally add extra congestion to the course.
3. Maidu Regional Park
Maidu Regional Park is a 152-acre park full of outdoor amenities and community resources.
A walking trail runs through most of the park, connecting facilities such as softball diamonds, a skate park, and several picnic areas.
The park also houses a library and community center.
The Maidu Museum and Historic Site are adjacent to the regional park.
The museum's indoor exhibits, with artifacts and interpretive information, share the continuing legacy of the Maidu, who have lived in the region for thousands of years.
An interpretive trail leads past ancient sites on the outdoor grounds, including rock mortars and petroglyphs.
Maidu Regional Park and the Maidu Museum are just some things to do in Roseville, Folsom's neighbor to the northwest.
Conclusion
Folsom is an attractive and captivating vacation destination.
Exploring such a beautiful city and learning more about its culture will be a wonderful experience.
So don't miss your chance to try the best things in Folsom.
Join us on Telegram
If you loved this content, do well to like us on Facebook and follow us on Twitter to get updates and engage with other people like you who wish to immigrate to Canada or just immigrated to Canada.