Never go as a novice on your vacations, especially when going to Front Royal. Look up the best things to do in Front Royal (VA) and have one of the best vacations of your life.
Front Royal is located in Warren County, Virginia, United States of America, with over fifteen thousand population.
If you want to be in touch with nature and relax in a peaceful environment, there are parks and nature reserves for you. However, if you also want to discover new things, Front Royal has museums, historical sites, and beautiful monuments.
Front Royal has something for everyone: amazing parks, vibrant shopping centers, recreation centers, historic buildings, and much more.
If you enjoy fishing, biking, hiking, swimming, and sightseeing or just want to enjoy a vacation, the town of Front Royal is the perfect place to visit.
Start planning to explore Front Royal with our guide on things to do in Front Royal (VA).
Fun Things to Do in Front Royal (VA)
1. Test Your Skills at the Front Royal Golf Club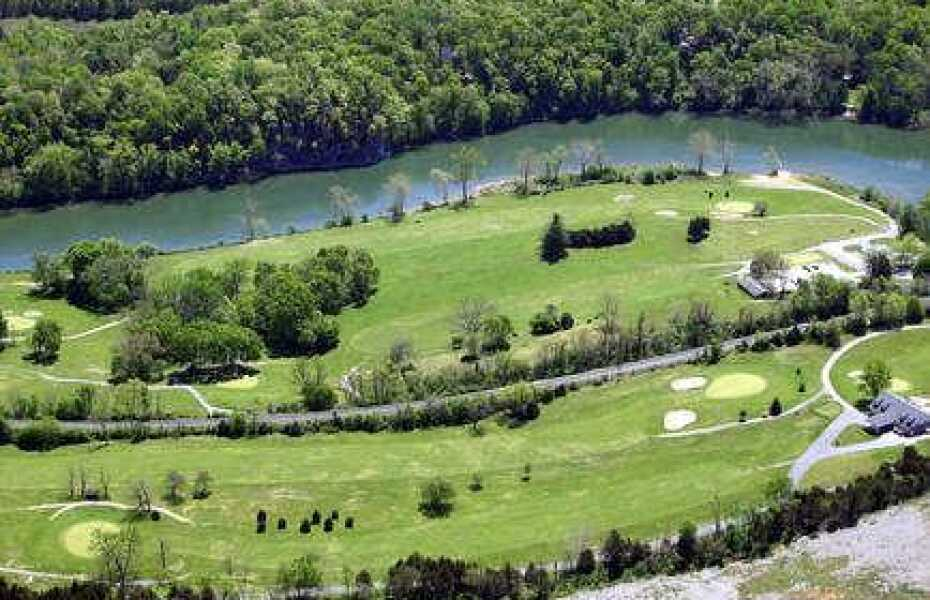 It's fair to say that Front Royal Golf Club is one of the city's historically significant recreational spots.
President Franklin D. Roosevelt commissioned the Civilian Conservation Corps to build this golf club on land donated by Mr. William E. Carson.
It is a 9-hole course, although its 18 tees can be challenging for any confident golfer.
In the same way, thanks to the different slopes and graduations, you will feel that you are playing on a real 18-hole course.
In addition to golf, the club also offers boat memberships, fishing memberships, and access to duck hunting.
2. Go Horse Riding at the Royal Horseshoe Farms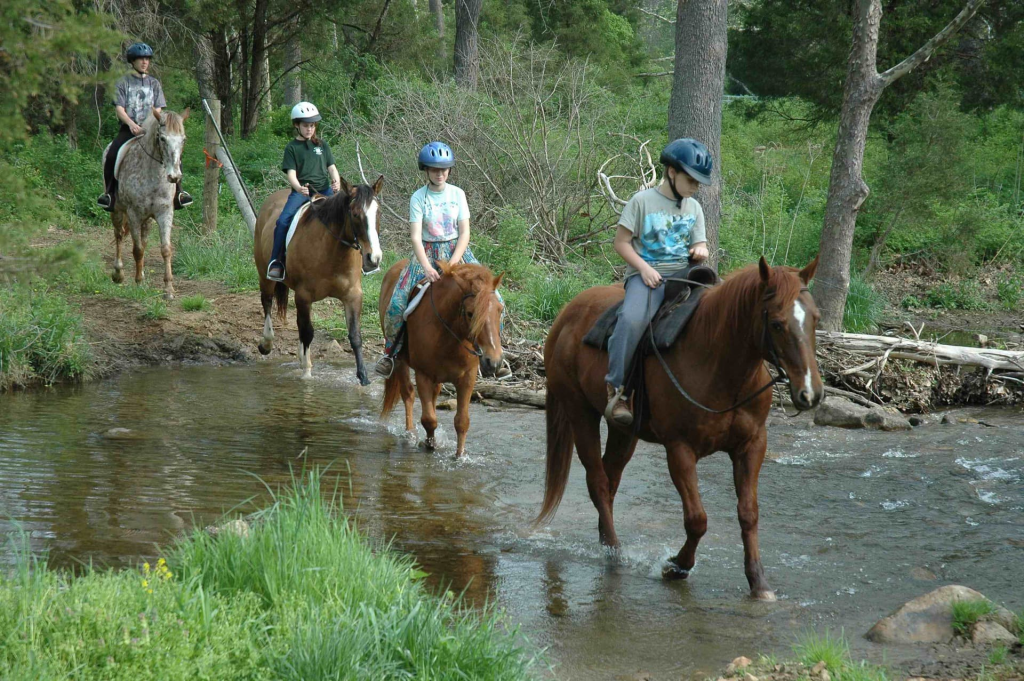 Your dream of being a cowboy on horseback can come true at Royal Horseshoe Farms.
It is a family-owned riding stable in Front Royal that contains 90 acres of trails, either wooded or meadow.
As a side attraction, you can ask one of the farm's certified riding instructors to teach you how to ride a horse during your visit.
Afterward, you can ride around the farm on the trails or at the riding stables. You can choose from a one-hour horseback ride or a two-hour trail.
Royal Horseshoe Farms also offers riding camps for beginners to intermediate riders.
If you get tired of riding horses, you can also visit the farm's historic farmhouse, built in the 1840s.
3. Indulge Your Cravings at the Apple House
Drive 14 minutes from Front Royal to the nearby community of Linden, Virginia, where you will find The Apple House restaurant and gift shop.
Since 1963, the store has offered tourists and residents Virginia hospitality through its dining options.
Apple House offers, amongst other things, its signature Apple Butter Donuts and Apple House Pork BBQ.
In case you're curious, this trademark BBQ pork features either pulled or smoked marinated pork.
Apple House is also open for breakfast, lunch, and dinner. It is perfect for people passing by on a trip.
Things to Do in Front Royal (VA) at Night
1. Check Out the Virginia Beer Museum
Widely known to be the brewing and drinking capital of America. Today, the state continues to see a growing number of craft breweries, numbering over 200.
These breweries started from a single brewery in 1994, Richmond's aptly named Legend.
The Virginia Beer Museum in Front Royal tells the interesting story of the state's breweries through exhibits, artifacts, guided tasting tours, etc.
The tasting rooms represent a specific period in the history of beer production in the state, from 1607 to the present.
The Beer Museum is the only museum in the entire country, focusing on a single state's brewing history.
2. Taste Some Good Wine at the Chester Gap Cellars
Chester Gap is also the highest vineyard in Virginia, located in the northernmost part of the Blue Ridge Whiskey Wine Loop.
The stunning wines from the vineyards are fully matched by their magnificent scenery.
Try their Viognier, Merlot, Petit Manseng, Cabernet Franc, and other unique blends.
Take your choice of wine and enjoy it in their lush tasting room or on the spacious outdoor terrace.
3. Have Beer With Friends at Front Royal Brewing Company
Of course, your visit to Front Royal isn't complete without a stop at the Front Royal Brewing Company for an amazing moment. Front Royal Brewing Company is located in historic downtown Front Royal.
It serves as a meeting place for many locals.
The brewery is beautifully decorated with exquisite designs creating a comfortable environment paired with exceptional live music for world-class entertainment.
Front Royal Brewing Company offers a wide variety of wines, cocktails, beers, and beverages such as New England IPA, Hoppy Pilsner, Bloody Mary, Margarita, Mornet Hornet, a fine glass of Vine Pinot Noir, and many more.
Front Royal Brewing Company serves delectable dishes that exceed expectations; some include spicy jack chicken, shrimp tacos, grown-up grilled cheese, fish & chips, pretzels, fried pickles, texas melt, pulled pork sandwiches, etc.
Things to Do in Front Royal (VA) For Couples
1. Stop by the Country Store Museum
Bernard Samuels built the Country Store Museum with its original name, "The Loom House," but no weaving took place.
Instead, it is now an exact reproduction of a late 19th to early 20th-century general store, which also houses the Stokes Collection as well.
At the museum, you will see the original 1890 mailbox taken from Sentinel, Virginia.
During the 2008 Festival of Leaves, it was temporarily opened to the public.
However, you can access the collection today during special events or on demand.
2. See the Ivy Lodge Museum
During your visit to this museum, you will find permanent exhibits and artifacts about the history of Native American people, early settlers, etc.
At the museum, you can also buy tickets to Balthis House and Belle Boyd Cottage.
Likewise, Ivy Lodge is unique because it is a Warren County educational landmark.
It used to be a school and also housed school officials too.
For example, Mrs. N. Fellows taught at the prestigious Front Royal Academy and gave private lessons to Ivy Lodge girls.
She taught them moral behavior, calisthenics, and art.
Confederate officer Major Victor Moreau Brown lived at Ivy Lodge while he reopened the Front Royal Academy.
His death caused the largest funeral ceremony in the city.
3. Have a Meal at Spelunker's
Spelunkers offer a comprehensive menu with vegetarian, vegan, and gluten-free options to choose from.
Some of the dishes served are chicken nuggets and fries, a double burger, bacon burger, fries, hamburger, cheesesteak, fish & chips, etc.
The restaurant also offers different flavors of ice cream with different toppings like Butterfinger, Blueberry, Rainbow Sprinkles, Whipped Cream, Caramel, Marshmallow, Chocolate Syrup, and many more.
Things to Do in Front Royal (VA) For Kids
1. Take Them to the Lions Park
Bring your kids to the park's two playgrounds while you prepare lunch in the picnic shelter.
It is just at the intersection of Warren Avenue and Commerce Avenue. The 3-acre Lions Park also hosts the popular Fantasyland playground for kids.
Lions park has a playground, which is a huge wooden play structure with two swings, five slides, and a network of tunnels and climbing areas for both big and small children.
2. Treat Them to Some Delicious Pizzas at Blue Wing Frog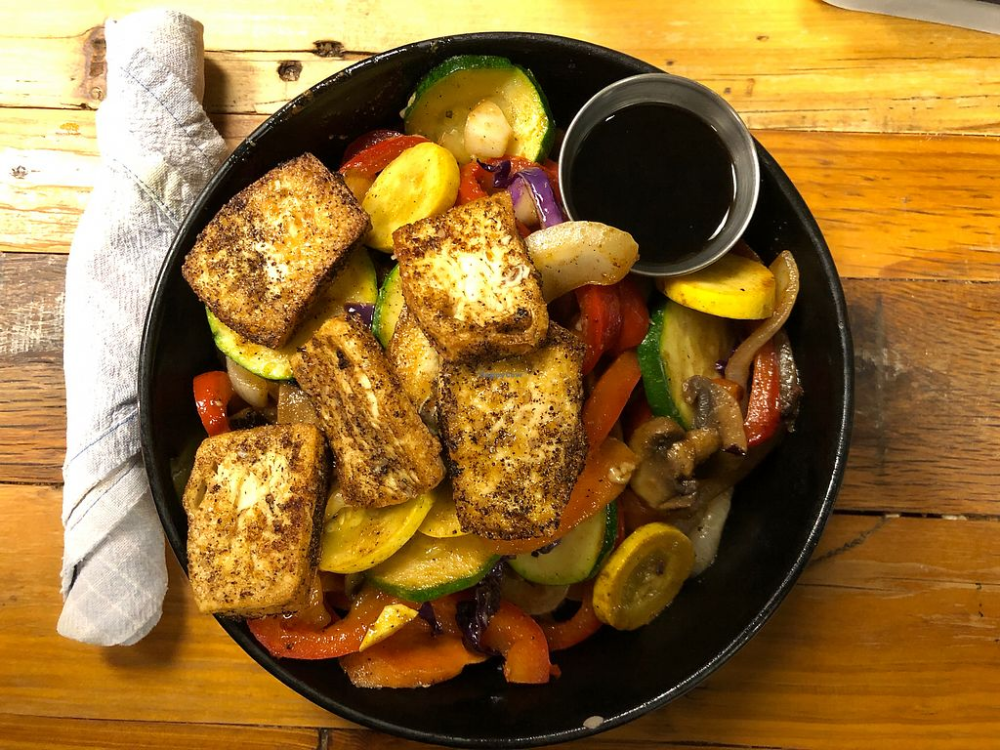 Visit Blue Wing Frog Restaurant for a great dining experience with your friends and family in Front Royal.
Blue Wing Frog is one restaurant that serves healthy and quality food.
The ingredients are locally sourced, including meat, eggs, and more, with dishes suitable for breakfast, lunch, and dinner.
Blue Wing Frog offers homemade cookies, bread, pies, soups, etc.
They are open on Thursdays from 16:00 to 21:00 and from Friday to Monday from 12:00 to 20:00 (closed on Tuesdays and Wednesdays).
3. Let Them Play at Fireball Arcade
Fireball Arcade offers games that are not only challenging but also fun.
Fireball Arcade is a fantastic, fun-filled facility that features plenty of Star Wars, 80's classics, skee ball, etc.
This fun center also offers numerous exciting video games and other arcade games with an entry fee of just $5 for children and $10 for adults.
Indoor Activities to Do in Front Royal (VA) For Adults
1. Explore the Skyline Caverns
Enter the Skyline Caverns and experience the fascinating structures within.
At the cavern, you will find anthodites which are unique rock formations that appear in deep caves.
The caves are still intact and look the same as when they were discovered by Dr. Amos.
2. Flex Your Muscles at the Shenandoah Valley Axe Throwing Co.
If you ever need a place to blow off some steam, visit Shenandoah Valley Ax Throwing Company in Front Royal.
Ax throwing is open to all, regardless of age, as ax throwing has become a popular recreational activity.
Don't worry if you are a novice at ax throwing. Tutors will teach you how to throw axes accurately and safely.
It's a great place for a friendly get-together or a family bonding adventure.
After throwing your axes, you can order from their full menu to satisfy your cravings.
Shenandoah Valley Ax Throwing Co. is located in the heart of Front Royal and will help you find something exciting to do when you're in town.
3. See a Movie at the Royal Cinemas
Royal Cinemas is an independent local cinema established in the 1920s, offering a great TV experience with great sound as well.
The theater is equipped with comfortable seats from which you can watch the entire stage comfortably and without obstacles.
Royal Cinemas also has a snack bar that offers nice snacks, a wide selection of sweets, and fantastic customer service.
Romantic Things to Do in Front Royal (VA)
1. Go on a Winetasting Tour at the Glen Manor Vineyards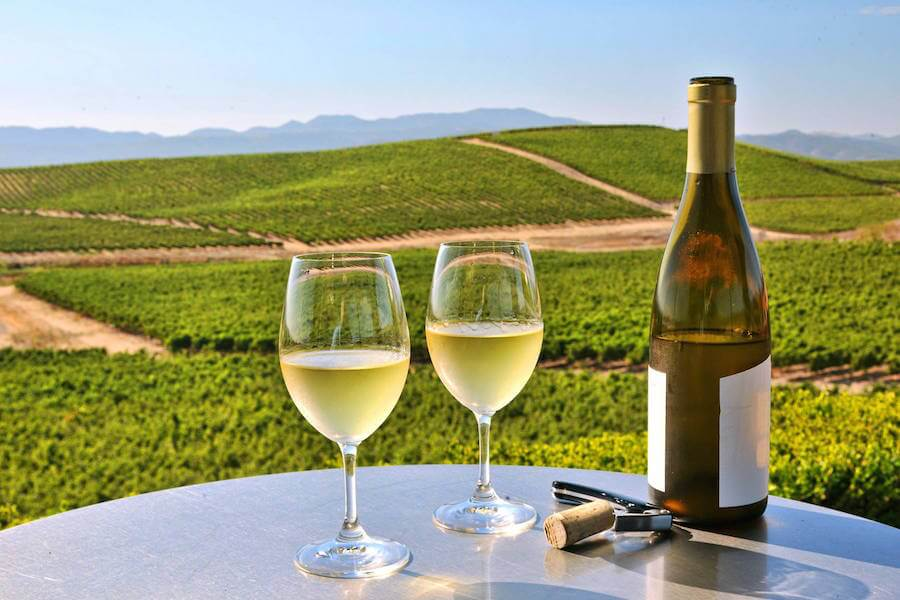 In 1901, part of the Woodward property was purchased by Stephen Clifton Lawson.
He developed a passion for winemaking in a winery in Virginia, which he carried over to the farmland.
In 1995, Jeff built the area's first 6 acres of vineyards. You can visit Glen Manor Vineyards to taste their wine or tour the grounds and just appreciate its aesthetics.
Wines available here include Sauvignon Blancs, Petit Verdot, Cabernet Francs, Vin Rouges, and many more.
2. Check Out Cedar Creek & Belle Grove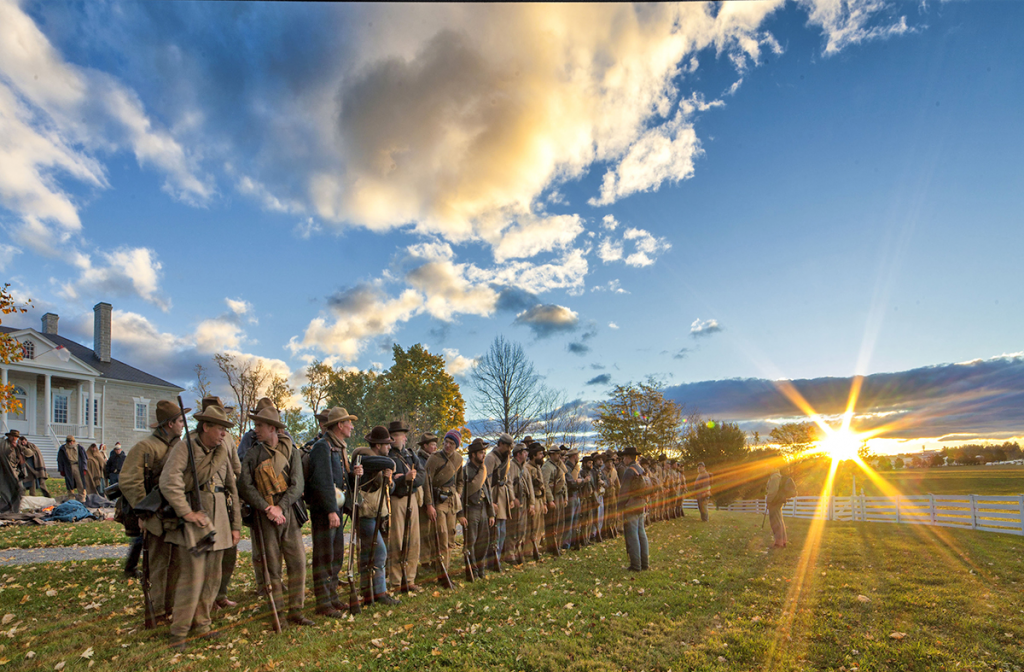 A 17-minute drive from Front Royal will take you to Middletown, Virginia, where you'll also find historic Cedar Creek & Belle Grove Park.
Cedar Creek & Belle Grove teach tourists about the Native Americans who made this area their home and the pioneering settlers who tamed the frontier.
During your visit, learn how this region developed into the largest wheat-producing region in the American South.
During your visit, you will also have the opportunity to visit Belle Grove Plantation, a manor house dating back to 1797, and see how slaves worked for the plantation owners.
3. Go on a Picnic at Eastham Park
A visit to Eastham Park is one of the fun things to do in Front Royal (VA), which offers several amusements.
This is one of the most popular theme parks in the city due to the facilities and activities presented.
This amazing park offers trails perfect for long walks alone or with your pet and travel companions.
Eastham Park also has a nice picnic area, an extensive outdoor classroom, three multi-purpose athletic fields, and a Game and Inland Fisheries Department for everyone.
It offers informative signage, a boat launch, the Warren County Dog Park, and a large public parking lot.
Eastham Park is home to several other entertainment facilities; it is clean and well-maintained, making it one of the best parks you should visit.
Free Things to Do in Front Royal (VA)
1. Learn About History at the Historic Balthis House
It is also one of the few surviving Front Royal houses built in this style. When you visit, you will find that the house has preserved its original period layout.
Many of its fittings – such as doors and chair rails – survived the demolition of houses on Chester Street that year.
A few years later, the Balthis family bought the property, making their house the oldest standing house on Chester Street.
Front Royal was a bustling center of wagon manufacturing at the time, producing wagons for the southern and western states.
Today the house is open to the public.
2. Window Shop at Mountain Mystic Trading Company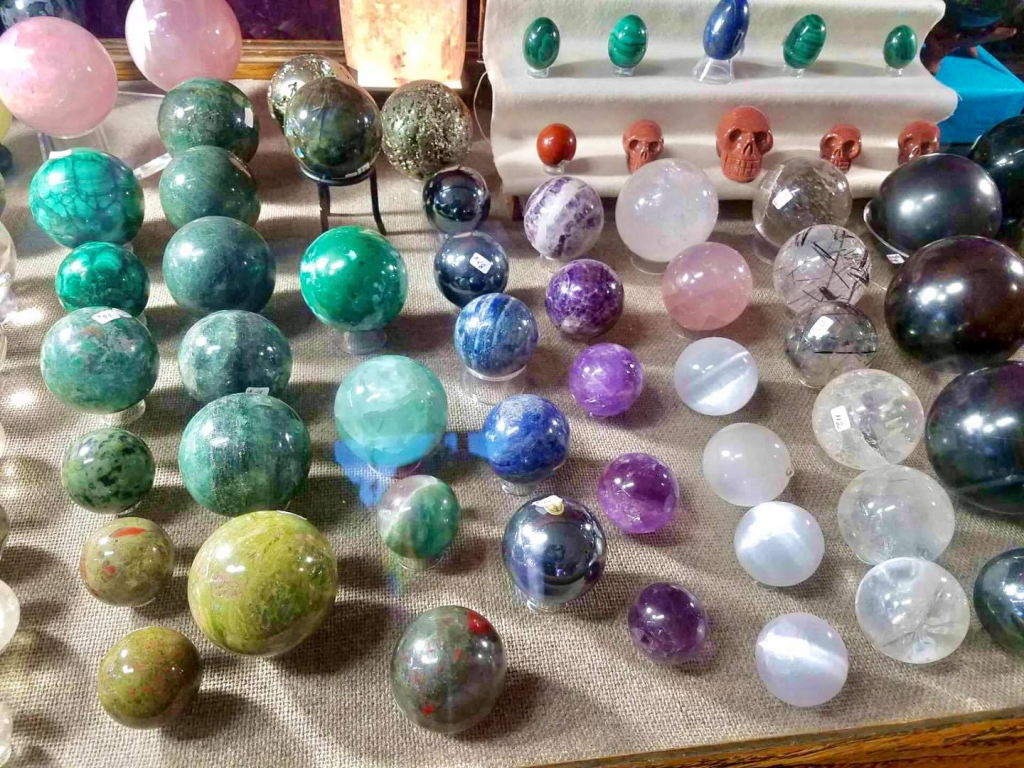 This fantastic company offers a wide variety of unique items at prices you won't find anywhere else.
They display an impressive jewelry collection, smudges, crystals, tarot/divination cards, incense, artwork, and much more.
Mountain Mystic Trading Company also showcases several types of merchandise, cards, and decorations.
It is the perfect place to buy gifts for yourself or souvenirs for loved ones.
3. Visit the Front Royal Visitors Center
The Front Royal Visitors Center is the city's historic visitor center located right in downtown Front Royal.
A visit to the center is surely one of the best ways to start your vacation or adventure; their knowledgeable and knowledgeable staff will greet you.
You will be guided through the renovated 1885 train station, which includes brochures, maps, merchandise, and other informational materials.
The Front Royal Visitors Center is clean and well-maintained, with plenty of attractions for little ones and seating.
Clean restrooms and a large parking lot are available for visitors. Stop by, and you won't regret it.
Cheap Things to Do in Front Royal (VA)
1. Visit the Warren Historical Society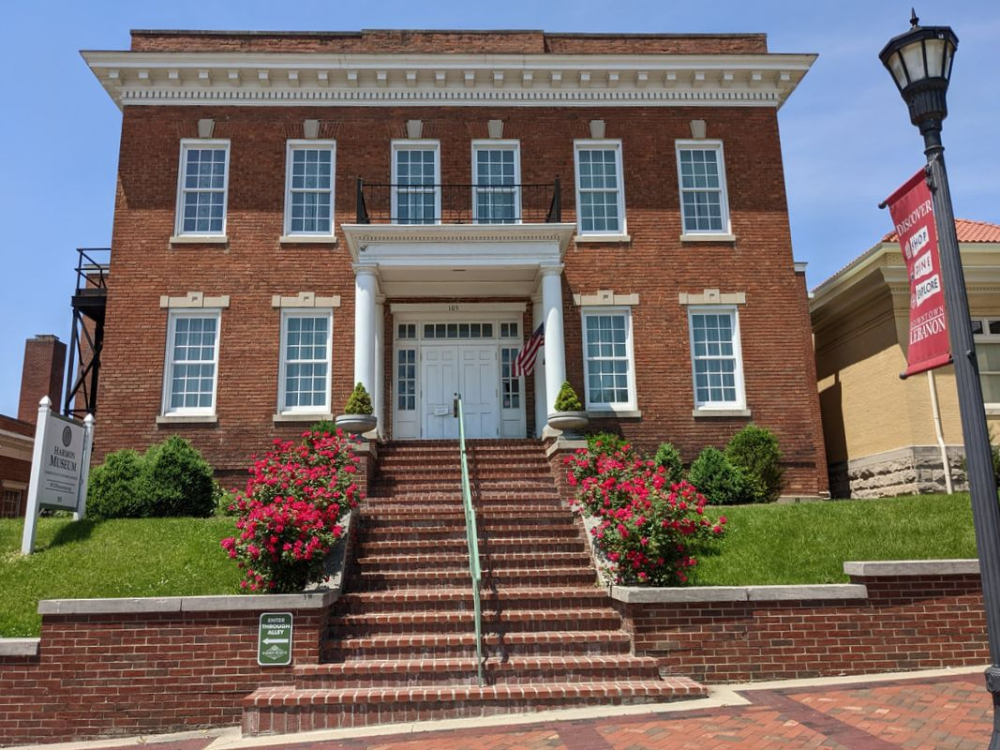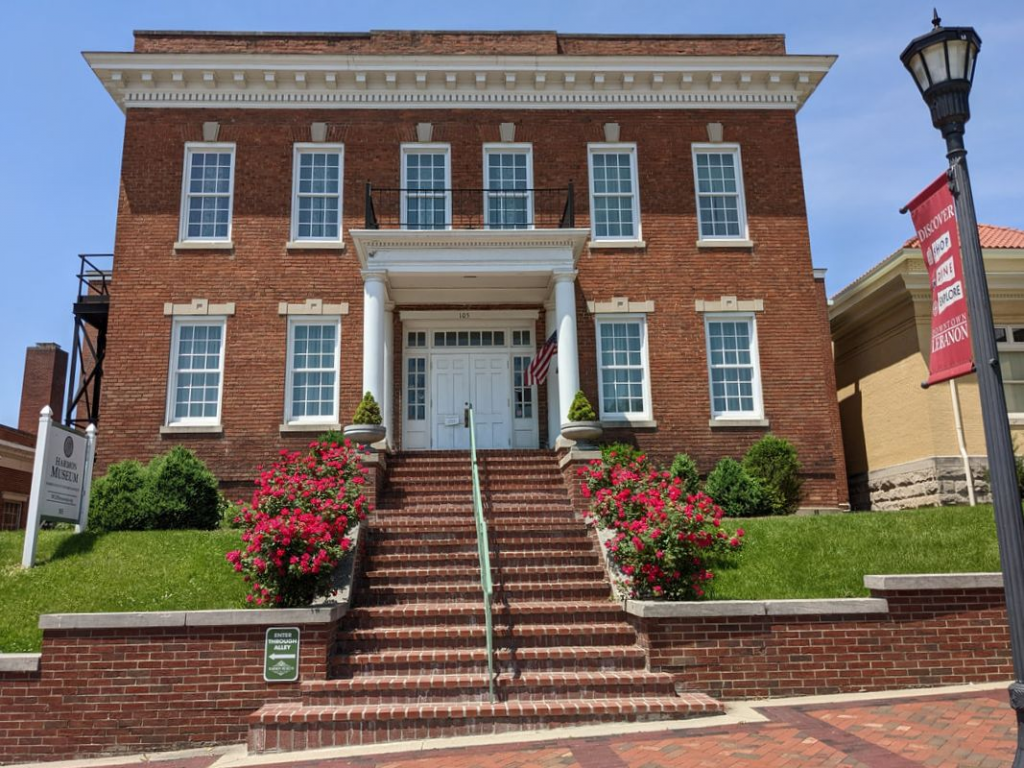 A variety of events are held here, such as living history museums and lectures for children, as well as summer history camps.
Likewise, their permanent exhibits feature various artifacts showing how life in Front Royal has changed throughout history.
If you're curious about your roots, you can visit the Laura Virginia Hale Archives.
There is a possibility that they can lead you to distant Virginia ancestors you were unaware of.
Among other things, they have copies of every issue of the Warren Sentinel newspaper.
Each October, the Society also sponsors a Festival of Leaves to raise funds for the Society and allow the townspeople to celebrate local history.
2. See the Belle Boyd Cottage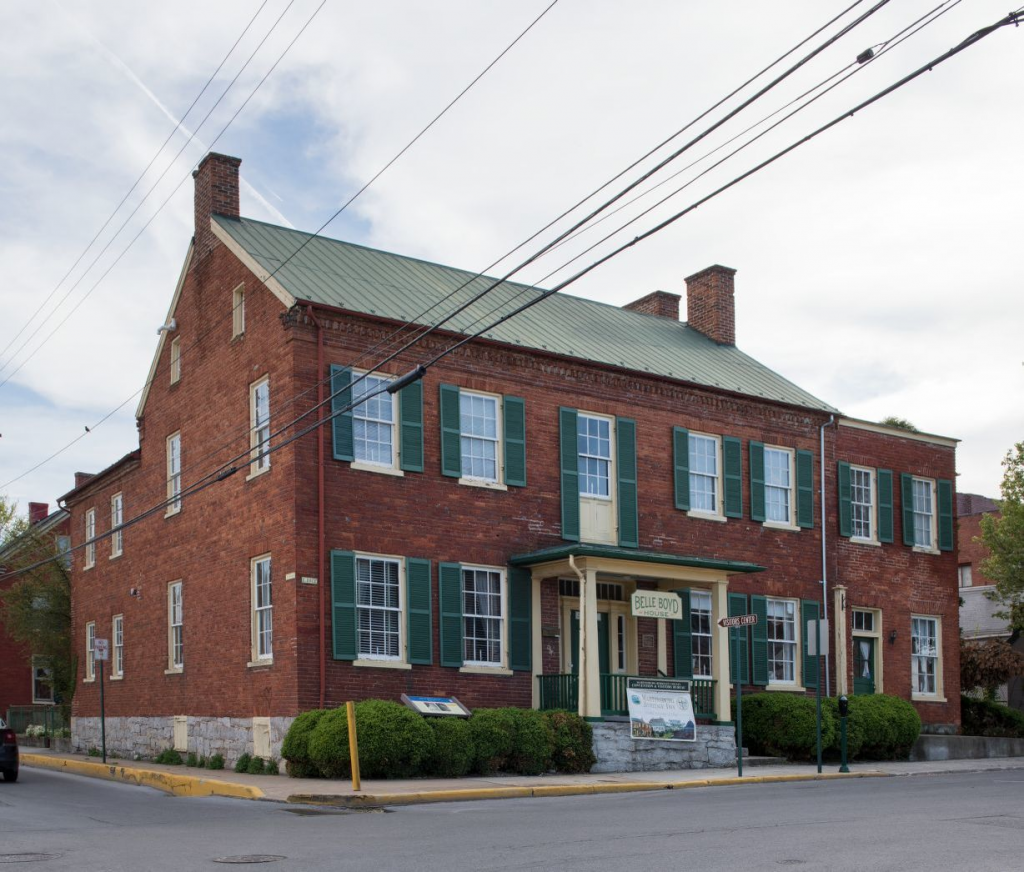 One of the oldest buildings in Front Royal is the Belle Boyd Cottage, home to many notable figures in American history.
President Franklin Pierce stayed there before giving a speech in the square.
However, the cottage's association with famed Confederate spy Belle Boyd cemented its place in history.
During the Civil War, Belle Boyd lived in a hotel that Union officers used as headquarters.
Belle and her family moved into a small house whenever these officers were around.
Boyd provided information on Union troop positions to the Confederate Army that helped the renowned General "Stonewall" Jackson win the Battle of Front Royal.
However, after the Civil War, Belle Boyd became an active stage actress and married three times with kids, of which four out of the five survived.
As a result, the Warren Heritage Society in 1981 received the building as a gift and relocated it in 1982.
3. Go Bowling at Royal Family Bowling Center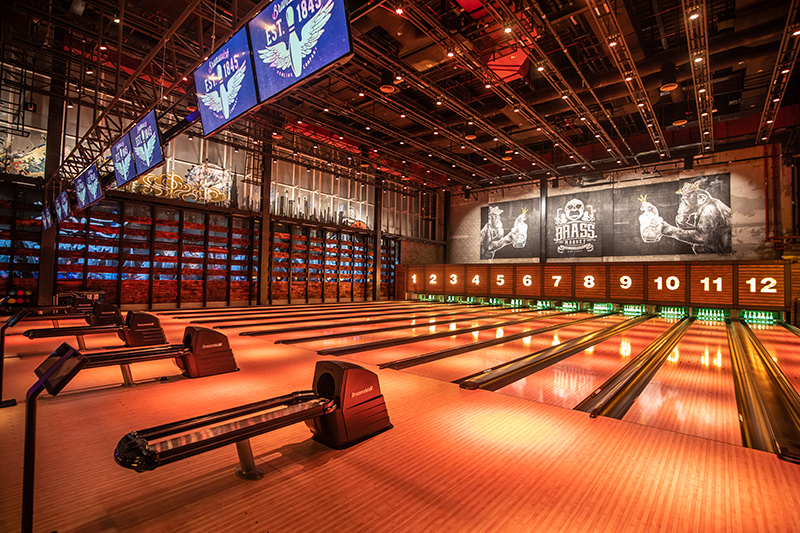 Bowling is certainly one of the fun things to do in Front Royal (VA), and bowling is only fun when you play at one of the best bowling centers.
The Royal Family Bowling Center is family-friendly; they treat their visitors like family, not strangers, so they feel comfortable.
This amazing bowling facility will ensure the best bowling experience by providing you with the best bowling equipment.
The staff at the Royal Family Bowling Center are friendly and helpful and offer basic guidance when you need it.
They also offer nice snacks and drinks should you start feeling cranky during your bowling game.
Visit the Royal Family Bowling Center with your friends and family and prepare for an unforgettable experience.
Cool Places to Visit in Front Royal (VA)
1. Warren Rifles Confederate Museum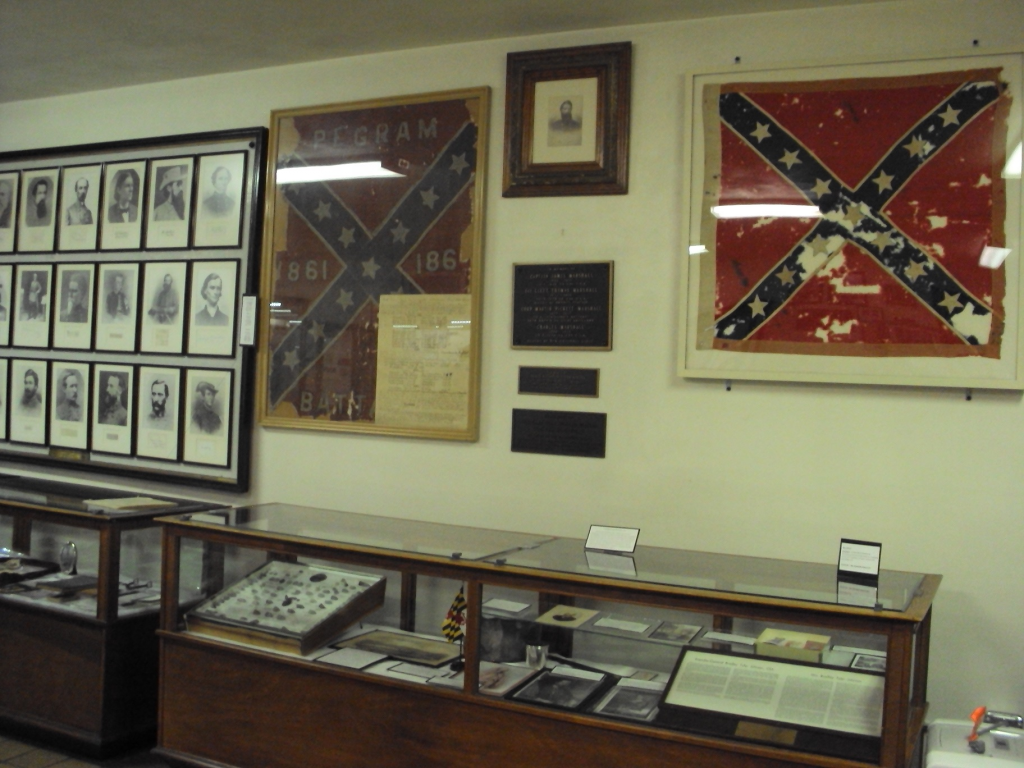 A visit to the Warren Rifles Confederate Museum is one of the best things to do in Front Royal for a fun and interesting time.
The Warren Rifles Confederate Museum is a family museum that includes a lot of history, exhibits, etc.
It has a wide collection of dolls, toys, children's clothes, and many more, making it an exciting place for children.
The Warren Rifles Confederate Museum is open Monday through Saturday from 9 am to 4 pm and Sunday from noon to 4 pm.
Make a good stop at the Warren Rifles Confederate Museum; definitely worth a stop.
2. China Jade Restaurant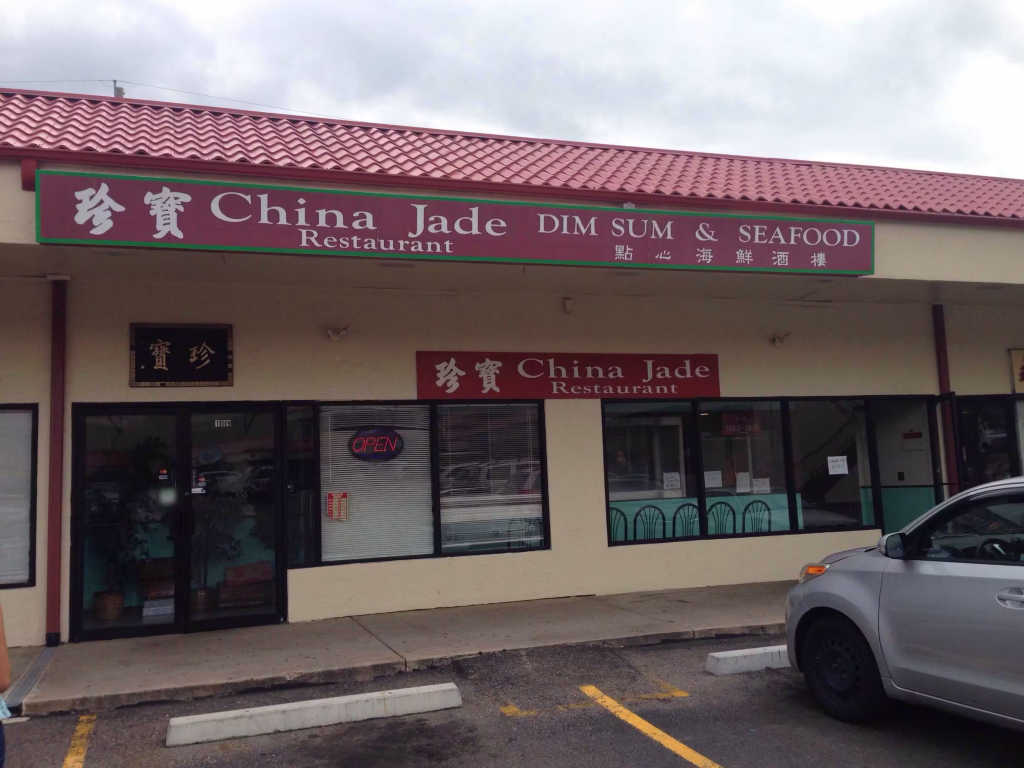 This is a renowned restaurant serving delicious Chinese food prepared with high-quality special local ingredients.
They offer an extensive menu that includes Wonton Egg Drop Soup, Roasted Pork Rice, Broccoli w. Garlic Sauce, Singapore Chow Mel Fun, Sweet and Sour Shrimp, Szechuan Style Pulled Pork, etc.
Their staff are super friendly and attentive in taking orders to keep visitors happy.
3. Blake & Co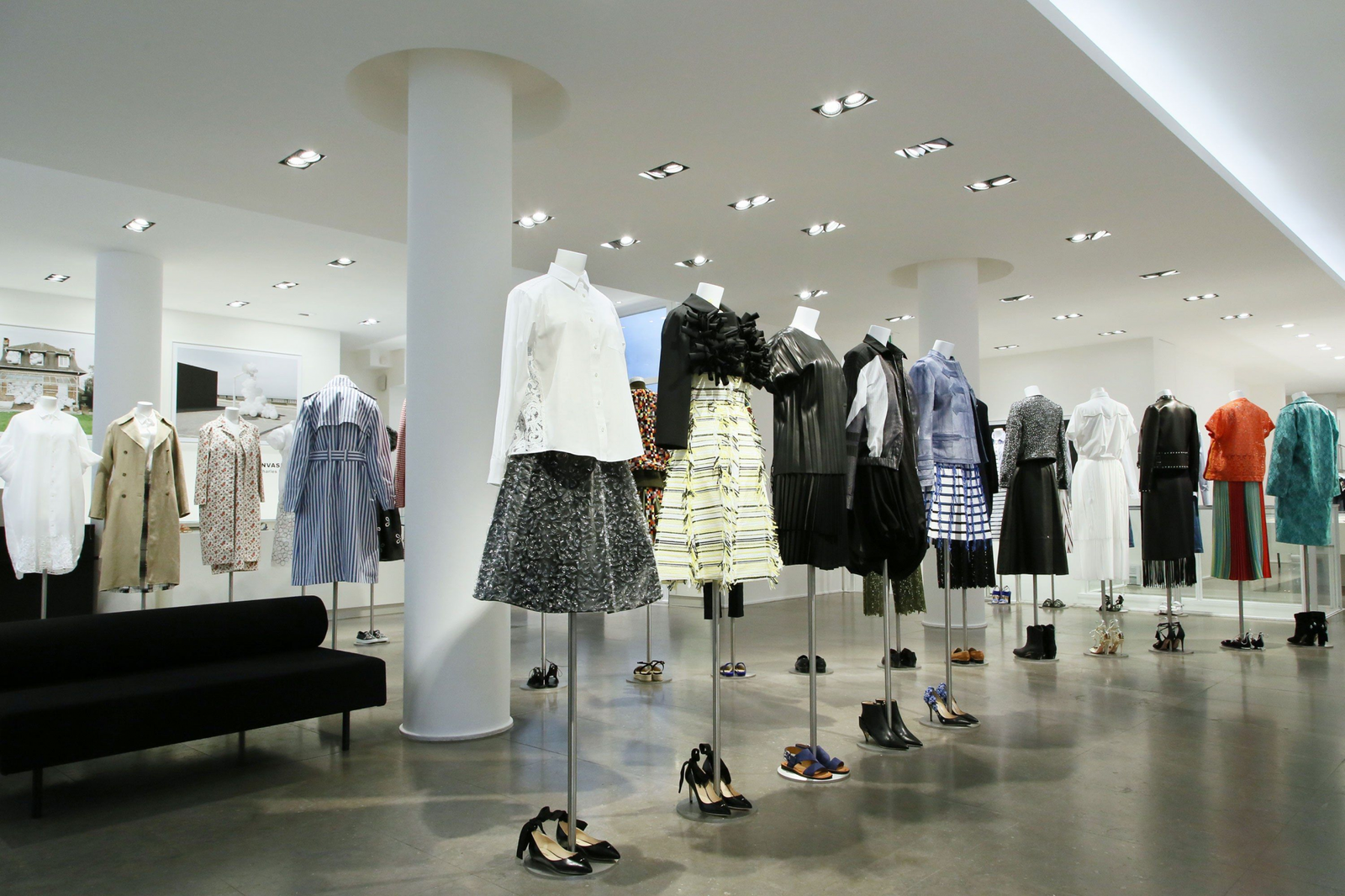 A visit to Blake & Co will help you de-stress and make you feel beautiful and special.
Unlike any other salon, Blake & Co offers great service that makes visitors feel extra comfortable and relaxed.
This unique salon offers all kinds of hair services like restyling, cutting, coloring, blow drying, up-do, and many more.
Blake & Co also offers blow drying and styling lessons on request; they also offer free consultations.
They offer amazing therapeutic massages ideal for individuals, couples, and larger groups of family and friends.
The staff at Blake & Co are cheerful and welcoming when visiting visitors, making them feel comfortable and satisfied.
Conclusion
Front Royal is a great town for a weekend getaway, especially if you're in the mood to visit museums and historical sites.
What's the holdup? Plan your next vacation with our guide on things to do in Front Royal (VA).
Make that trip!
Join us on Telegram
If you loved this content, do well to like us on Facebook and follow us on Twitter to get updates and engage with other people like you who wish to immigrate to Canada or just immigrated to Canada.