If you are searching for fun things to do in Greenwood, Indiana, this is good news because you just landed an interesting article. One that provides all the answers you've wanted about fun in Greenwood.
From the fabulous attractions to the charming restaurants, there's no shortage of fun things to do in Greenwood to make your trip truly remarkable.
A little about Greenwood: Greenwood is a city in Johnson County, Indiana, and shares a border with the Indianapolis Metropolis. This allows both cities to share in each other fun and chill.
This city wasn't initially called Greenwood. In fact, at its inception, it was called Smock town. This was in honor of the Smock brothers- John B Smock and Issac Smock, the first two settlers to erect a structure on the land. They were Indian settlers.
Greenwood is home to numerous parks spanning up to 400 acres of land. These parks are both for children and all other age ranges. This is to state further that Greenwood prioritizes the fun and well-being of its people.
So, what are you waiting for? Keep scrolling to find out all the fun and best things to do in Greenwood as you arrive for your vacation.
Fun Things to Do in Greenwood
1. Visit The AMC Theatre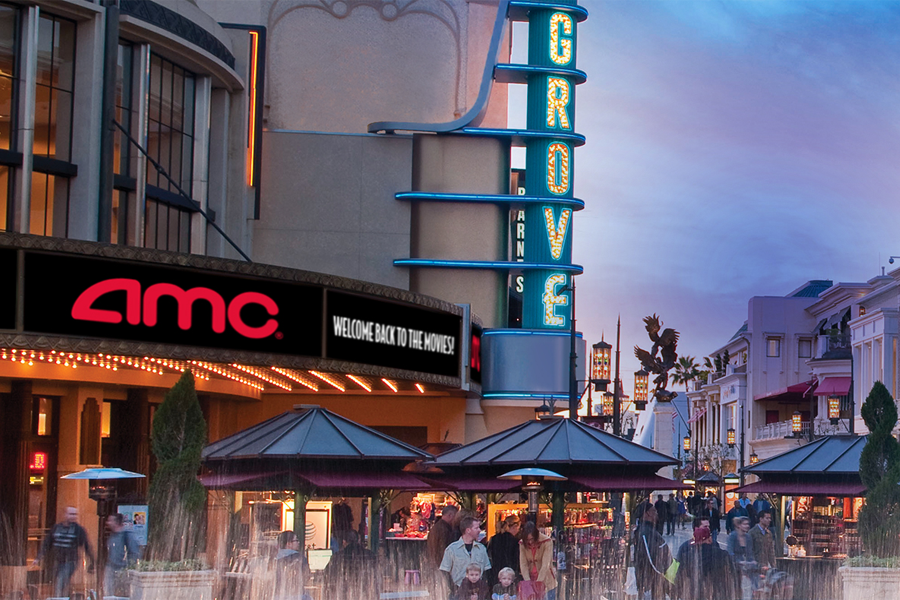 If you are on a trip with family, coworkers, or just friends, this is one of the best places to visit for entertainment.
The theatre features high-definition quality pictures for its movies or films, have large aisles to accommodate a lot of people while sitting comfortably, and is open to all regardless of age or size. The theatre also gives options for what to watch, so feel free to choose what you want to see.
If you've got a stomach for horror, enjoy the realistic High-definition horror movies aired in the AMC theatre. You'd love the screams and the splash of Ice cream as adrenaline opens and shuts in the theatre.
There's nothing better than a great night at the theater with lovely people watching the best movies of all time.
If you also love black tech movies, we recommend you check for Black Panther or Woman King.
Enjoy every thrill you get. You earned this one.
2. Brookside Park
This is the largest park in Greenwood, and it features lots of activities. From a basketball court to plenty of playground equipment for children, and children skating park area, brookside park has all the outdoor fun you seek.
While here, ensure you get your kits ready to have fun. You will have to run down slopes, win a tennis match, skate, be the next Lebron James, and maybe try out some archery.
3. Get a Good Sip at The Minnetrista Winery
Nothing beats a fine glass of wine while conversing with someone. If you want to enjoy this feeling over and over again throughout your stay in Greenwood, then try the Minnetrista Winery.
The Minnetrista winery is one of the most popular wineries in Indiana. Each wine you take will make you ask for more, from exclusive fruit-infused white wines to calm perforated wines.
If you are a wine enthusiast then this is the place for you to try.
Things to Do in Greenwood at Night
1. Enjoy Some Nighttime Sugar at Mrs. Curl Ice Cream Shop and Outdoor Cafe
When the stars are out, and moonlight is high up in the sky, getting ice cream from Mrs. Curl's Ice cream shop on Main Street is the best thing to do.
Mrs. Curl Ice cream has an outdoor patio that is right downtown next to all the shops. This makes this site convenient for every hour of the day, nighttime is a specialty.
After the day's stress of partying and exploring Greenwood, you owe yourself enough scoop from Mrs. Curl's Ice cream Jar.
We must not fail to state that the ice cream is worth the pay. So spend as much as you want filling yourself up with cold sugar for the night.
This is the sweetest among the many fun things to do in Greenwood, and you already know why.
2. Get Stuffed With Protein at Main Street Grille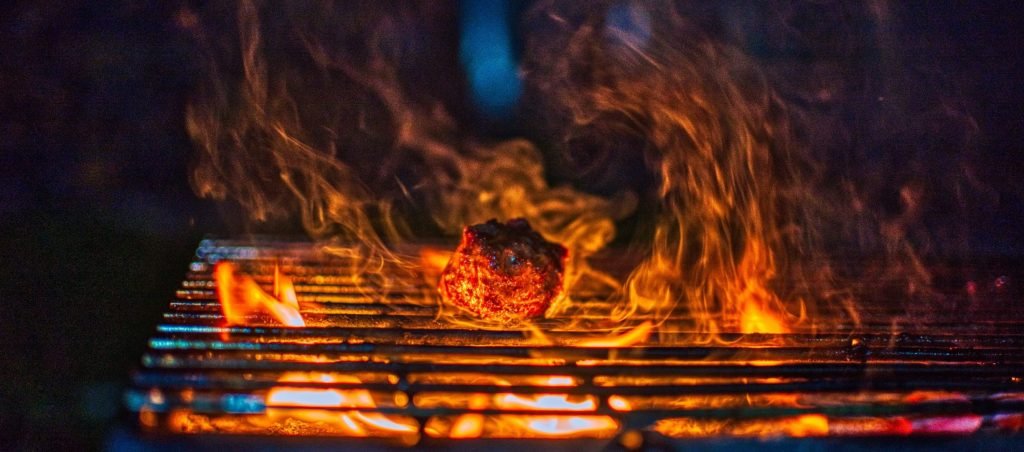 Nighttime isn't just for Ice cream alone. There's an important place for steak and grill to a perfect vacation night. This is why vacationers love Greenwood.
This part of Greenwood is responsible for giving satisfactory service and steaks to meat lovers by offering their three-inch-thick steaks that can be easily cut with a knife and fork.
The meal here will have you asking for more. You can hang out with your friends and loved ones while having fun at the Tuesday Trivia night, where basic questions are asked and answered for little prizes.
What more can you ask for on your list of fun things to do in Greenwood at Night if not a swell time at the main street grille?
Get you going!
3. Enjoy Thrilling Movies at Regal Greenwood & RPX Theatre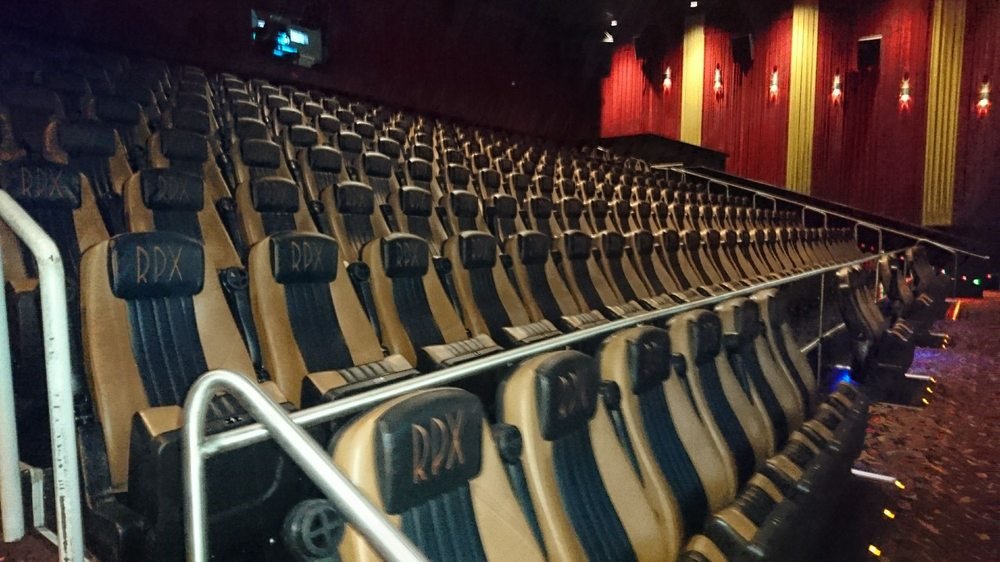 This is one movie theater you shouldn't miss. While planning your trip to Greenwood and setting your itinerary for things to do in Greenwood, ensure you include a movie night at Regal Greenwood.
This location has eight theatres that include stadium seating, extra legroom, and, best of all, reclining chairs for your backs. Not feeling comfortable yet?
You can also pick any movie of your choice and seat you want.
While enjoying your movie, perhaps you must be hungry, you can get some drinks from the Pepsi freestyle machine and some snacks from Papa John.
So what are you waiting for? Head on to Greenwood for a fun time!
Things to Do in Greenwood for Couples
1. Give Your Bodies a Treat at The Studio 135 Salon and Spa
At Greenwood, the Studio 135 Salon offers more relaxation options than anywhere else. Their services include: having a spa, pedicure, manicure, cozy sleep, air-conditioned therapy sessions, and much more.
Studio 135 Salon and Spa is one of those beautiful options you need to take your partner to for the best vacation experience.
The spa offers a variety of services, that includes haircuts, color, perms, and even highlights. As we mentioned, it also proposes nail care services like manicures and pedicures regardless of the client's age.
Just to ensure clients get nothing but the best treatment, the professionals here are willing to go beyond the client's expectations. For more luxuries, these salons offer walk-in appointments to clients.
If you have not already added this salon to your list of things to do in Greenwood, then you should. While you have fun, don't forget to give your body the best treatment.
2. Get Creative With Horses at Willow Farms
Willow Farms is a horseback riding school open to all. Regardless of being a novice or a professional rider, you are free to come here with your partner and enjoy the cowboy thrill.
You will surely have lots of fun here riding and learning to steady yourself on horseback.
If you come with little or no experience, there is a guarantee that you will not leave a novice, as everything here quickly changes you into a seasoned rider.
You can host birthday parties and cocktails here if you want. Since you are coming with your partner, you can plan some horse room surprises for her.
Don't worry about getting shoed by the horses. They are well trained and won't want to spoil your fun things to do in Greenwood list.
3. Get Your Hands in the Mud at UPaint Pottery Studio
Have you ever tried pottery? If you have, have you tried it with someone you care about? Well, this may be your chance to explore pottery arts with the love of your life.
The display of pottery art can be very inspiring as well as soothing. Spending time in UPaint Pottery Studio will allow you to explore more creativity while you enjoy your stay in Greenwood.
The studio also offers a wide range of classes for a reasonable price and is very child friendly. They have four resident artists who can guide you throughout your tour in the studio.
You can take the opportunity to create something beautiful and personalized, and that means a lot to you and your partner. It could be ceramic glass with your local patterns glazed around it. It could also be some ceramic table item dedicated to your vacation in Greenwood.
You can't create these memories if this location isn't already on your list of things to do In greenwood. So, add it.
Things to Do in Greenwood for Kids
1. Let Your Kids Fly Free at the Summerfield Park
This center is a rare and special place and is seen as one of Greenwood's best places to visit. The park offers many activities for visitors and tourists alike. These activities include a theatre and a two-story carousel, mainly known as The Lady on Horseback.
It also proposes live performances to be enjoyed by musicians at Seasons Performing Arts Center, adding to the beautiful attractions it has so far; you should explore the City Museum, where you can find relics and collections that can't be found anywhere else.
So take your family, loved ones, or friends to this park and have the fun times of your lives.
2. Enjoy the Freshness at Freedom Springs Greenwood Aquatics Park
Most visitors who have been in this park recommend another go. Why don't you explore this park and its features to see for yourself?
The features include excellent playgrounds for children to play with structures and a full-sized pool where all can swim to their satisfaction.
Visitors can really enjoy a relaxing day of lap swim by diving into different depths in 25-yard pools, so this park is a must-visit.
3. Visit The Craig Park
If you are looking for a family-friendly place that is perfect for children and adults alike, Craig park is the best place for you and your family.
The park is home to nearly one acre of field, with up to 400 trees, flowers, and picnic tables.
You can spend a lot of time in the huge forested area taking all this scenery in mind while admiring its beauty.
Indoor Activities to Do in Greenwood
1. Chill at The Sky Zone Indoor Trampoline Park
This is one of the most fun places in Greenwood. It is a place for both children and adults to have fun as well as build great team spirit.
It is also a great location for family bonding, as it has activities that bring everyone together.
If you are a fan of coworker bonding, you can spend time at this center with your coworkers while having fun either at a bar or restaurant.
2. Emporium 31
Looking for an art gallery with exquisite art while in Greenwood? We recommend Emporium 31.
It is owned by a couple named Stacey and Daryl Badder.
This is an art gallery that is home to handcrafted designs that are archaic. The vintage designs are of prominent value and are truly rare in all of Indiana.
If you are an art enthusiast or an influencer, this might be the right place. So don't forget to put it on your list.
3. Enjoy The Meals at Yats Greenwood
Yats is an exquisite restaurant guaranteed to give you mouth-savory dishes by combining Southern Cuisine with a refined atmosphere.
The menu is home to different southern options like fried chicken and gumbo and nice appetizers like short rib ravioli and more.
Yats' blend of meals, aura, and services makes this cuisine a must-visit on the list, so you can fill your appetite the same way you fill up your soul while having fun.
Romantic Things to Do in Greenwood
1. Fill Some Holes at Hickory Stick Golf Club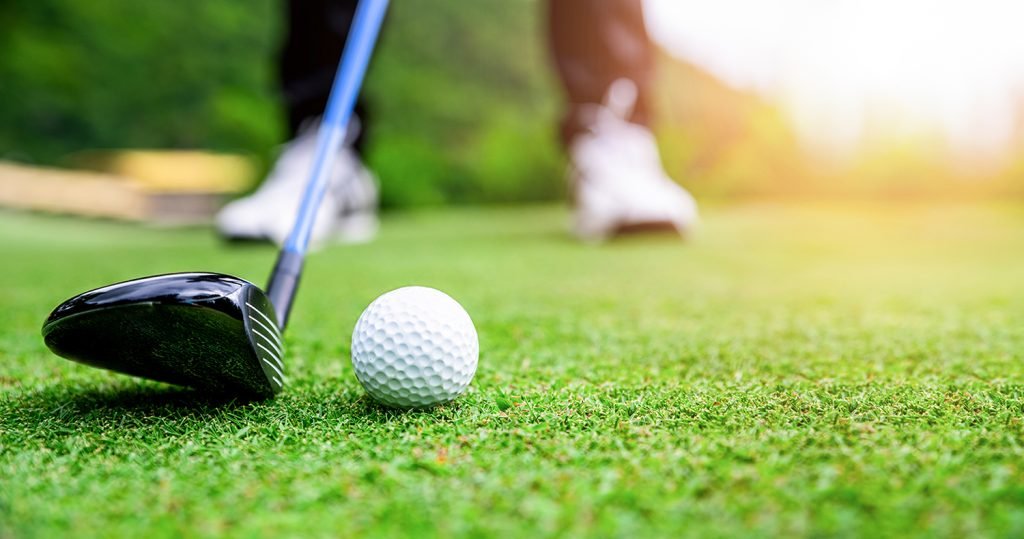 Greenwood is home to many fun activities, one of which is stick golf.
It is a fun game like golf but not as competitive. It can be done with any item, whether a broomstick or pool cue, which is used as a putter to play.
The Hickory Stick Golf Club will help you to have such a fun experience by offering three 9-hole courses on their ground with levels of challenges.
It is for all, whether it be easy or slightly difficult. Adding to the experience you will have in this club, there are professionals which will be present when needed, as all equipment and supplies are included while they train you. 
2. Royal Pin Southern Bowl
If you are not having enough fun yet, try a visit to the Royal Pin Southern Bowl.
This bowling site is open to everyone, regardless of age.
It is located inside the Biggs general store. You can enjoy competitions from old or young, and even though you are not a professional bowler, you can try having fun here.
If this is not enough, there are more places, cuisines, and parks to explore in Greenwood, so don't fret.
3. Children's Garden Park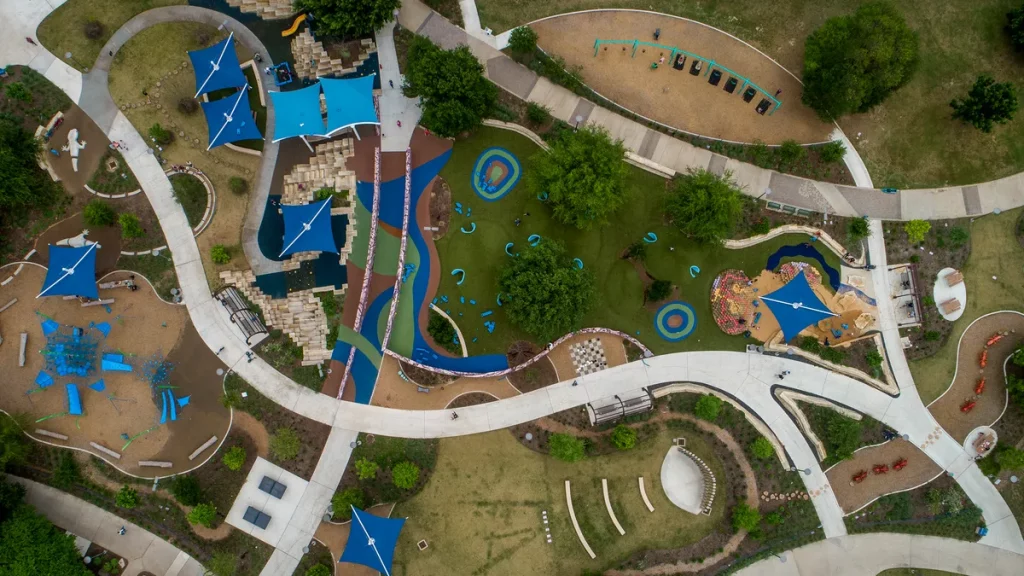 As a parent, you might have your hands full with the children and ask yourself, "how can I have fun while I watch the children?"
This park is for you as there are fun things children can do here, ranging from swings to merry-go-rounds.
It's also home to pure vegetables and healthy foods your children can have while they play and let you explore the garden.
Cheap Things to Do in Greenwood
1. Vino Villa
Are you in Greenwood with that special someone? Then the vino villa is the right place for you.
For the perfect date night, having a set up exquisite wine with a beautiful dress will be more than perfect.
The Vino Villa provides such services so you can have the perfect date and check the couples getaway off your list after you've visited here.
So try visiting Vino Villa with that very special person and enjoy it.
2. Greenwood Community Center
This part of Greenwood helps parents to enjoy their stay in Greenwood while watching their children participate in different activities.
All fun activities to engage in help in family bonding; they range from hip-hop dancing to games all can engage in.
We recommend this for families because it helps in bonding and friendships.
3. Old City Park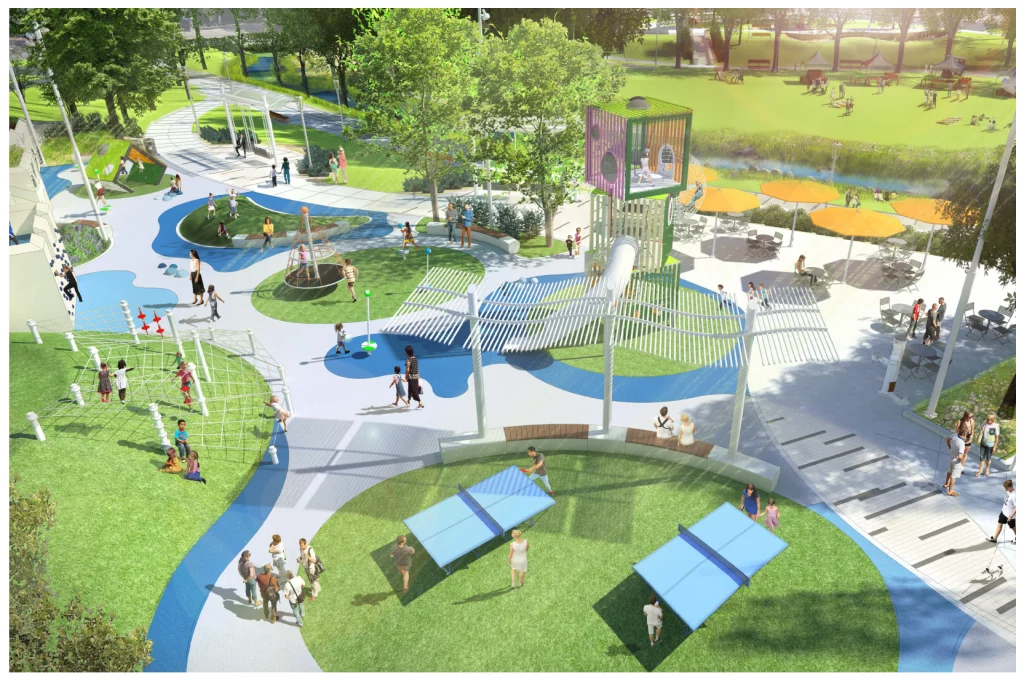 Knowledge is quite eccentric, and a trip to Greenwood can give you just that with Old City Park. It is home to different historical findings which can surprise you.
Most of which are significant in some places. It is also a place to have fun and loosen up while you're in Greenwood because it has an array of recreational activities you can engage in.
While you are here, you never have to become bored.
Free Things to Do in Greenwood
1. Greenwood Park Mall
Having a fun time in Greenwood includes a time to go shopping for the females and maybe a time to play golf for the males if they don't want to go shopping.
This is why the Greenwood Park Mall has your interest at heart. It is home to up to 150 stores so you can get what you're looking for with one million square feet of space, wide enough for all visitors.
It also has different restaurants to try different foods. Let's not forget it also has a Blacklight mini-golf tournament for all.
Why wouldn't you want to visit this place with your family when it guarantees happiness and fun? Add this to your itinerary of things to do in Greenwood today.
2. Westside Park
This park is a huge park with 27 acres of land containing a softball diamond, tennis courts, and much more.
It is also home to a taekwondo club, children's playgrounds, and couples' picnic tables.
This park is essentially for all, regardless of age. It houses many fun activities to partake in and will leave you wanting to return for more.
3. Oaken Barrel Brewing Company
Want to have a taste of fine, eccentric wine? Well, the Oaken Barrel Brewing Company has you covered.
The Brewery was established in 1994 in Greenwood and has served some of the most exquisite wines since then.
It is home to good beer and food and also features excellent entertainment, do not fret to visit the brewery as it is recommended by most, if not all, who have visited the brewing company.
We hope you have a swell time here.
Cool Places to Visit in Greenwood
1. Independence Park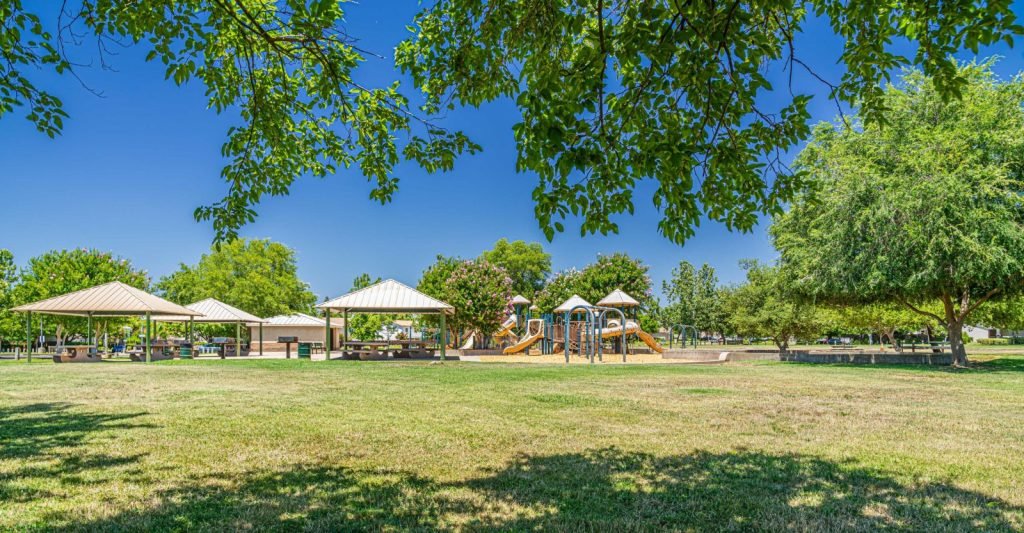 This park is perfect for relaxing with your friends and loved ones; while you are at it, you can enjoy the scenery of the wildlife of Greenwood.
It also features live music performances and even hosts movies.
It is home to restaurants with mouthwatering savory, so try this park and miss regret.
2. Things Remembered
 You might be wondering what site this can be. Things Remembered is a brand all over; we can say it is a mall that features jewelry shopping and lots more.
Things Remembered is a place to get that special someone something special, so they feel loved, so try visiting this place.
3. Southside Arts League
This site is home to various art gallery items from local and international artists. It is an exquisite place for beautiful sculptures and profound art.
If you are an enthusiast in this field, you might want to start here; although it is open to all, we recommend influencers and enthusiasts of such a nature have a stroll in the halls of this site.
Conclusion
There are many things that are attractive in the city of Indianapolis, but with all facts, Greenwood has proven to be one of the places with the most eloquent and attractive sites you can behold.
From Summerfield Park where all are welcome while enjoying the beautiful scenery, to the Vion Villa for perfect couples, and the Emporium 31, which withholds historical significance, when you do visit, you will also recommend it to most people. Greenwood is the perfect location for fun.
We hope you enjoy your vacation in Greenwood using our "27 best and fun things to do in Greenwood" as a guide.