Although it may seem like a sleepy town at first glance, there are numerous hidden wonders and things to do in Kokomo (IN).
Nicknamed the "City of Firsts," this Howard County city was once a center of innovation and invention that helped move the country forward.
Due to the natural gas boom of 1886, numerous technological advances took place in the city.
From horseless carriages to bombs, many things were created here, the effects of which are still felt today.
Today, innovation centers are mostly located in large metropolitan areas, but that doesn't mean that the city has lost its touch.
There are still many things for young and old to see, do and experience.
So why not make this charming city your top choice for your next weekend's getaway?
Check out the best things to do in Kokomo (IN) during your vacation:
Fun Things to Do in Kokomo (IN)
1. Go On a Tour of the Seiberling Mansion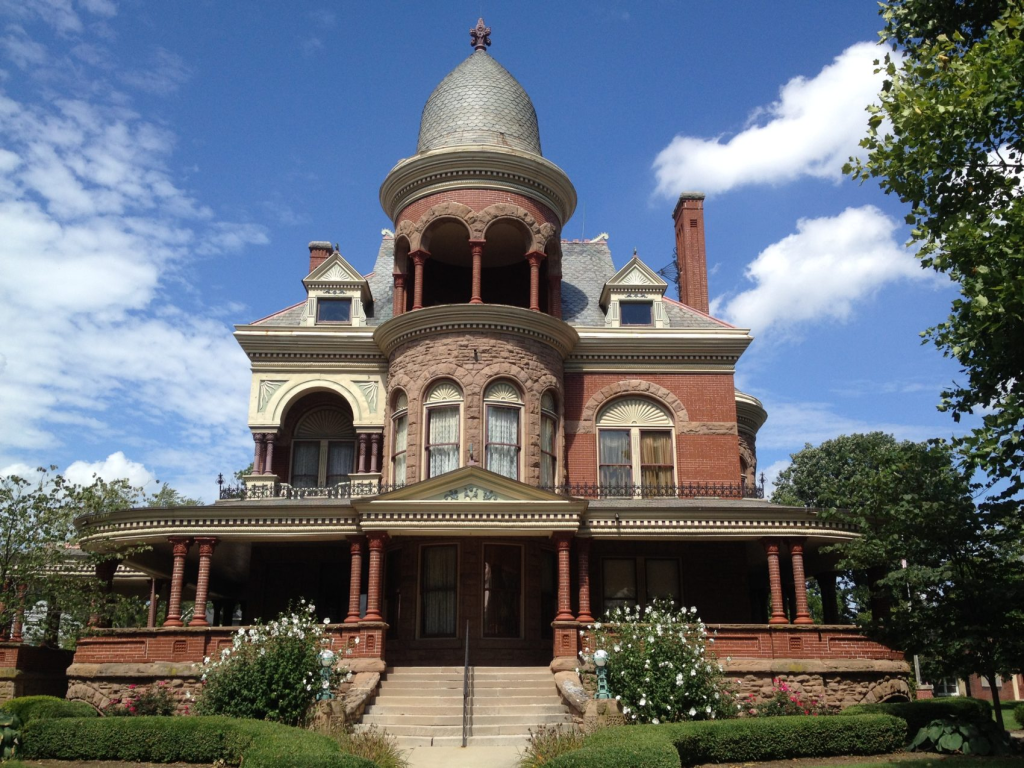 Frank Seiberling, one of the wealthiest men of the city's industrial era, built this industrial estate.
It has been around since 1889 and retains its grand facade and beautiful architecture, making it a must-see destination.
Thanks to the combination of neo-Jacobean and Romanesque Revival styles, the house has a distinctive appearance that is unlike any other building in the city.
It perfectly encapsulates Frank's decadent lifestyle during his time, and you can see some remnants of that opulence in the hallways of the house.
The interior is perfectly preserved, with beautiful wooden furniture and polished furniture adorning the rooms and galleries.
Outside, the verdant grounds are often used for events and seasonal occasions that transform the surroundings into magical scenery during autumn and winter.
2. Visit Foster Park
Across Wildcat Creek from the Kokomo Beach Family Aquatic Center lies another local favorite outdoor destination: Foster Park.
With its greenery, patches of trees, and scenic forested trails, this attraction invites many people to come and escape from their busy life.
The most visited trails are at Wildcat Creek, and here you can enjoy the gentle currents of water and the jets of the fountains installed in the middle of the creek.
There are skate parks, tennis, basketball courts, and diamonds for those who like something more sporty.
But perhaps the site's most distinctive feature is a large statue of a white whale: Willie the Whale, who once lived at the Indianapolis Zoo.
He moved here and still shows his calm and friendly smile as children play next to him, above him, and inside him.
3. Watch a Race at Kokomo Speedway
If you love the thrill of watching race cars zoom down the track, then be sure to stop by Kokomo Speedway.
The semi-covered dirt track is a quarter of a mile long and hosts weekly Sunday evening races during the summer.
The primary cars that race here are stock cars, with the ARCA series being one of the main events.
But sprint car, late model, and modified car events also pop up throughout October.
So whatever your preference, there's something here for you to enjoy.
Check out their calendar and take the whole family for an exciting experience on the road.
Things to Do in Kokomo (IN) at Night
1. Go Shopping at Markland Mall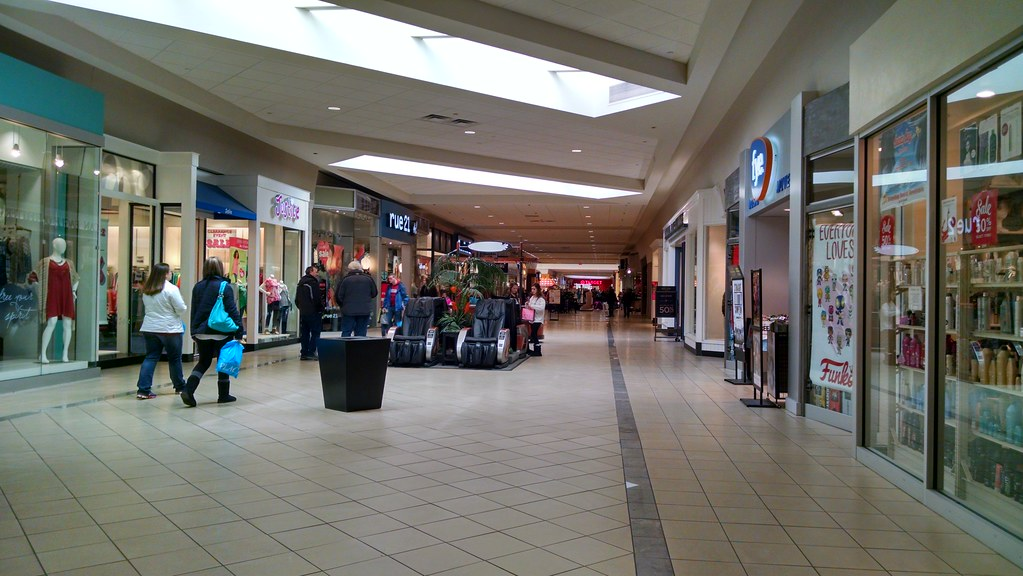 Markland Mall is the place to go if you are looking for anything for any occasion.
Markland Mall is located in Kokomo, Indiana, and serves the adjacent villages of Peru, Galveston, Greentown, Tipton, Sharpsville, and Russiaville, with an indoor shopping center.
Markland Mall is easily accessible and offers a wide range of services, including dining, shopping, and entertainment.
Markland Mall has more than 44 retailers, including Dunham's, Ross, Aldi, and Target.
Consider stopping at Chipotle, Ben's Pretzels, or Chili's at the mall to grab a bite to eat.
2. Have Dinner at Jamie's Soda Fountain
Officially introduced to the local community in 1982, Jamie's Soda Fountain is a place for classic men and represents one of the best things to do in Kokomo, Indiana.
It is locally owned and operated by members of the town, particularly Jamie's family; meals are prepared from natural farm products.
Local restaurants started with just four to five sandwiches, then upgraded due to high demand, and now have a full menu.
The restaurant produces meals with several tasty appetizers, delectable desserts, sweet sodas, and appetizers.
Apart from that, they also offer other excellent kinds of things like an old-fashioned fountain, bikes, ice cream sodas, hand-pumped, and regular hand-dipped milkshakes.
3. Have a Night Out at Half Moon Restaurant and Brewery
The Half Moon Restaurant and Brewery complex has one of the freshest flavors in Kokomo, Indiana, with plenty of brewed craft beers to enjoy.
The resort is a top tourist destination for those who enjoy delicious food prepared from natural agricultural products.
A visit to the facility is one of the best things to do in Kokomo, Indiana, due to its wide variety of food options, including delicious smokehouse appetizers, a comprehensive selection of popular appetizers and burgers, soups, and more.
The Half Moon Restaurant and Brewery also offers an impressive beer menu from IPAs and Porters to American Wheats; it contains about seven regular beers.
Plus, you can choose from an endless list of seasonal beers that have a delicious taste you won't find anywhere else.
Things to Do in Kokomo (IN) For Couples
1. Test Your Skills at Wildcat Creek Golf Course
Across Wildcat Creek from the Kokomo Beach Family Aquatic Center lies another local favorite outdoor destination: Foster Park.
With its greenery, patches of trees, and scenic forested trails, this attraction invites many people to come and escape from their busy life.
The most visited trails are at Wildcat Creek, and here you can enjoy the gentle currents of water and the jets of the fountains installed in the middle of the creek.
There are skate parks, tennis, basketball courts, and diamonds for those who like something more sporty.
He moved here and still shows his calm and friendly smile as children play next to him, above him, and inside him.
2. Watch a Game at Kokomo Municipal Stadium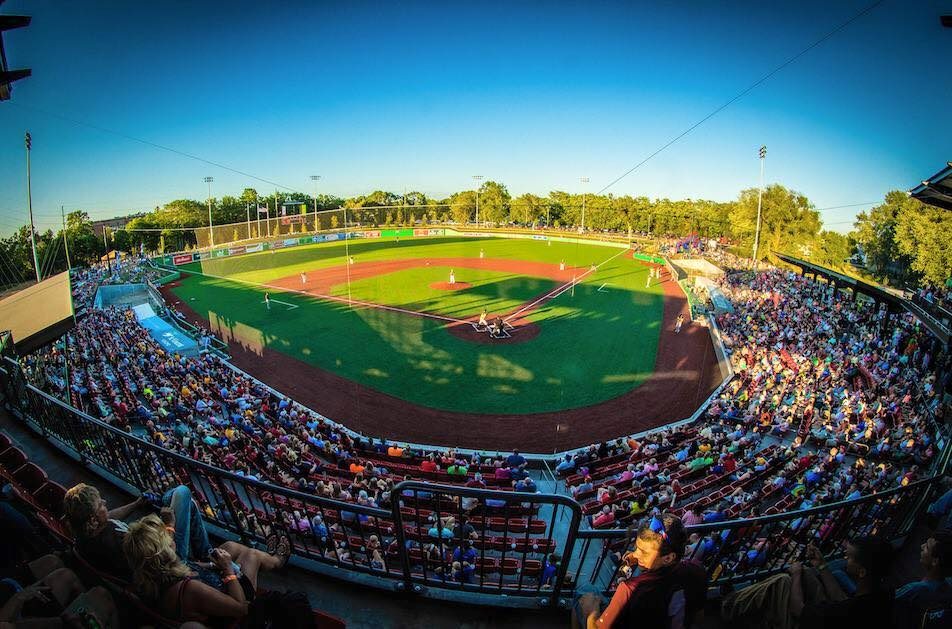 The IU Kokomo baseball and football teams play at Kokomo Municipal Stadium.
Ranked as one of the best facilities for athletics, the stadium opened in 2015.
Thanks to its all-grass surface, the field has a year-round training and tournament space.
It can accommodate more than 4,500 spectators with 3,000 fixed seats, 1,000 on grass berms, and four luxury suites.
Baseball, softball, lawn tennis, and soccer are among the various sports hosted by Kokomo Municipal Stadium, which also has a grandstand for spectators.
The baseball team's home dugout, clubhouse, and dugouts are on the third base line, providing the team with a top-notch practice facility.
3. Shop at Kokomo Downtown Farmers' Market
When searching for vegetables, fruits, and other produce while visiting Kokomo, stop by the Kokomo Downtown Farmers Market.
This week-long event is a sign of the city and region's rich agricultural heritage, with farmers and gardeners bringing in their crops from their fields or backyards.
Here you will find different cultivars of fruit, seasonal vegetables, root crops, and other produce grown and harvested by local growers and small businesses.
There are also other products, such as quality sausages, flower bouquets, freshly baked goods, and furniture from talented craftsmen.
Perhaps the best thing about this farmers market is the local organizations that come every week to promote their activities and events.
There are also educational activities where children and adults can learn about the nutritional benefits of fruits and vegetables.
This makes the farmers market a dynamic event where the community shares products and ideas.
Things to Do in Kokomo (IN) For Kids
1. Let Them Play at Highland Park
A short walk south of the Sycamore Stump & Old Ben exhibit is Highland Park, another family destination by the creek.
Highland Park is the city's oldest and most historic park, with plenty of canopy-covered trails, green spaces, and bridges that cross Kokomo Creek.
One of them is the Vermont Covered Bridge, one of the last covered bridges in the county.
It is located on one of the beautiful clearings in the park and gives you a majestic view of the historic structure.
The park also has playgrounds built using vintage mental and has structures for toddlers and older children.
On the other hand, sports fans can take advantage of the tennis courts, baseball courts, and baseball diamonds planted in different areas of the site.
2. Take Them to the Kokomo Beach Family Aquatic Center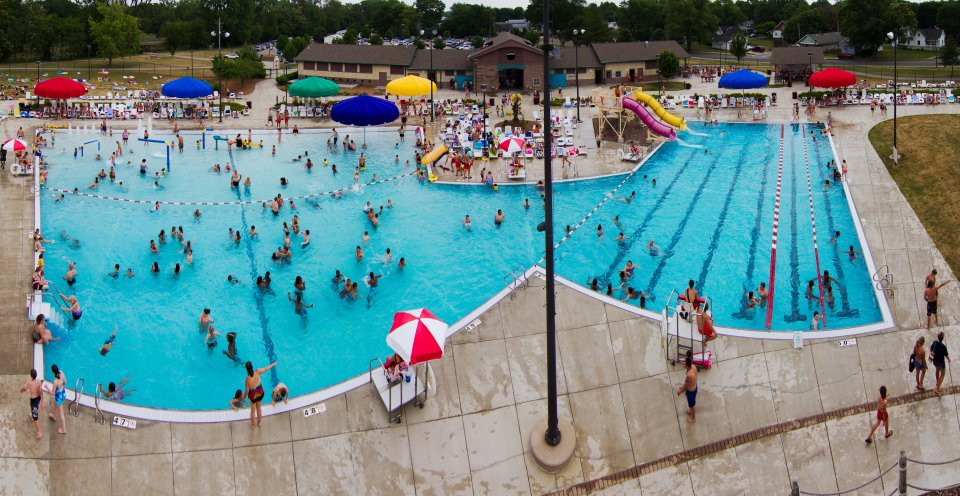 Nothing beats a cool, crystal-clear pool dip when the hot summer months arrive.
So if you're visiting Kokomo this season, be sure to stop by the Kokomo Beach Family Aquatic Center.
This water park has it all, so there will be something for both young and old.
From slides to high-energy waterslides, lazy rivers, and leisure pools, plenty of equipment keeps you going for more than a few hours.
If you want to practice your swimming skills, there is even a competition pool that offers the perfect depth and features.
And for those who need to refuel after an afternoon of splashing and swimming, many concessionaires are offering satisfying comfort food.
3. Visit Gravity Trampoline Park
For those who want an exciting activity that doesn't take place outside, head to Gravity Trampoline Park
The 18,000-square-foot entertainment facility offers a wide variety of activities and amenities for the whole family.
The main one is high-performance trampolines, on which you can jump all day or as you please.
But there are also other games like extreme dodgeball, battle beams, climbing walls, and freestyle jump areas that will keep you entertained for hours.
If you need to refuel, Gravity Cafe offers a wide variety of delicious comfort food and refreshing beverages.
Indoor Activities to Do in Kokomo (IN) For Adults
1. Get Fascinated at Kokomo Opalescent Glass
Since 1888, Kokomo Opalescent Glass has continued to create some of the finest decorative glass in the country.
Their products live up to the company's name with their ever-changing colors, intricate textures, and award-winning designs.
The glasses' opulent, marbled, and magical quality has made them popular for windows in churches, art galleries, and contemporary settings.
You can buy some as souvenirs for your trip to Kokomo, or you can buy them wholesale for an interior design project.
There are also tours that give you an insight into the glass-making process, which is still traditional today.
You will see for yourself how skilled craftsmen use glassblowers to create unique works of art.
Be prepared for some heat as you will get up close to the ovens during the tour.
2. Shop at Vendor City
Save money on your favorite home decor and appliances at Vendor City.
You'll find everything from ancient antiques to beautiful furniture and home decor.
Most of Vendor City's floor space is filled with flea market goods such as boxed grill washers and other non-antique modern junk and shampoo materials.
The rest of the complex is dedicated to antiques, so the whole area is an antique and flea market in one.
In addition, the flea market has a good chance of having what you're looking for, as both local and foreign workers are found here.
3. Go on a Tour of the Grissom Air Museum
Founded in 1981, the Grissom Air Museum has grown into something more significant and a fantastic facility for visitors to explore since its inception.
You can see some extraordinary displays of artwork, sculptures, and paintings at the Grissom Air Museum, making it a fun hub.
Experience extreme joy in the parking lot with lots of fun experiences scattered throughout the museum for students, youth, and adults alike.
Learn about the city's historical happenings with the many documentaries and books written by the city's patriarchs.
Additionally, the Grissom Air Museum allows visitors to walk around, see some ancient artifacts, and touch all the planes on the ground.
Romantic Things to Do in Kokomo (IN)
1. Shop for Collectibles at Treasure Mart Antique Mall
In a town as historic as Kokomo, it almost becomes necessary to bring home something unique from the town's past.
One of the best places to buy these hard-to-find items is the Treasure Mart Antique Mall.
Over 25,000 square feet, more than 70 vendors sell trinkets, oddities, and other rare products.
Browsing the stalls is a collector's dream.
You would find one-of-a-kind furniture sets, vintage jewelry, rare toys, artisan pottery, Indian artifacts, and other goods you won't see anywhere else.
They're all housed under one roof, so you can easily navigate and discover the items you're looking for.
2. Explore the Jackson Morrow Park
Jackson Morrow Park is another family destination with beautiful hiking trails, wooded areas, and expansive grounds.
Sections of Little Wildcat Creek run through here, creating beautiful views, especially in the fall when the foliage contrasts with the deep green of the waters.
During the spring, wildflower viewing is a popular activity in the park.
Plants such as garlic mustard, the star of Bethlehem, white clover, and May apples create colorful monuments to welcome the arrival of warmer weather.
For those who enjoy more sporty activities, the Kokomo Pipeline Skatepark is a popular local destination for both beginners and pros.
The highlight of this destination is the 16-foot-wide concrete tube, which creates an interesting and challenging skating experience.
However, bowls and segments still cater to any age or skill level.
3. Appreciate Art at Indiana University Kokomo Art Gallery
The Kokomo Art Gallery at Indiana University (IU) offers around seven fine art exhibitions annually.
These exhibitions include painting, sculpture, new media, and installation art.
In addition to national and international artists, the exhibitions feature local and regional artists.
Academics and staff from the IUK campus plan and curate each exhibit, making it unique to the Kokomo region.
The Indiana University Kokomo Art Gallery also sells artwork as part of its regular collections.
Free Things to Do in Kokomo (IN)
1. Relax at Wildcat Creek Reservoir Park
West of the city proper is Wildcat Creek Reservoir Park, a popular destination for families and nature lovers.
It is where Wildcat Creek is dammed to create a large lake with beautiful scenery and many water activities.
Along the tree-lined shores, many wooded trails, picnic areas, and boathouses are available to the public.
You can rent a kayak or canoe to explore more remote lake areas or swim in designated sections.
Fishing is another popular activity here, and you can catch whiting, channel catfish, and black drum from shore or a small craft.
This is the only place where fishing is allowed in Wildcat Creek because the waters downstream have high concentrations of mercury that make the fish unsafe to eat.
2. Explore the Industrial Heritage Trail
The Industrial Heritage Trail connects Kokomo's old industrial areas with downtown.
There are several places to stop and rest along the route, including one next to a public art piece adjacent to Kokomo's opalescent glass.
Whether on bikes or on foot, the trail is ideal for cycling, walking, or running.
Crossing Indiana 931 on the north side of Kokomo, a pedestrian bridge connects this local railroad with more than 40 miles of paved Nickel Plate trail from Kokomo to Rochester.
One of the most notable places you'll walk past is the Kokomo Rubber Company, founded in 1895, which created the first rubber tire in the United States.
3. Visit Howard County Historical Society
The Howard County Historical is located around the corner, which consists of the stunning Seiberling Mansion, the Elliott Mansion, and two beautiful carriage houses.
– The Seiberling Mansion housed the Howard County Historical Sochas; after its restoration, the center was arranged in a beautiful style that suits guests.
Another magnificent structure, the Elliott Mansion, is also under the Seiberling Mansion, established during ana's gas boom era.
The center serves as a facility for public events and shows. The center is also decorated with beautiful Christmas materials during the holiday session.
Additionally, the center was established in early 1916 during the centennial celebration, although the museum was preserved from extinction before the renovation occurred.
Cheap Things to Do in Kokomo (IN)
1. Visit Sycamore Stump & Old Ben
While Kokomo is known as the City of Firsts, it could also claim the title of City of the Biggest with the Sycamore Stump & Old Ben attraction.
The world's largest sycamore once stood a few miles from Kokomo but was blown down by a storm, leaving a stump 57 feet in circumference.
The massive log was moved to Kokomo, hoping to make it a landmark, but the planned structure was never realized.
Today it stands in a shed that is more protected from the elements.
One wing of this facility also houses another large specimen: Old Ben, the world's largest ox.
His carcass, which weighed an incredible 5,000 pounds at the time of his death, was preserved and displayed right next to the Sycamore stump.
Together, they serve as ambassadors for the Kokomo Wild Ecosystem—a testament to the abundant resources that allow animals and plants to thrive in the region.
2. Grab a Meal at the Restaurants Downtown
No trip to Kokomo would be complete without trying the local cuisine at popular restaurants.
Downtown is where you'll find the established restaurants in town, and they're close together, so you can easily visit them all in one epic restaurant tour.
Half Moon Restaurant & Brewery offers tasty American staples and drinks made from the freshest ingredients, with a menu consisting of slow-smoked barbecue, steaks, and draft beer.
At Jamie's Soda Fountain, you can enjoy classic comfort food like sandwiches, desserts, and burgers, as well as a soda fountain with a steady stream of sweet and cold drinks.
Oscar's Pizza is a popular pizzeria in town with specialty pizzas made in-house, all available in various flavors that are sure to satisfy your taste buds.
3. Learn About Local History at Elwood Haynes Museum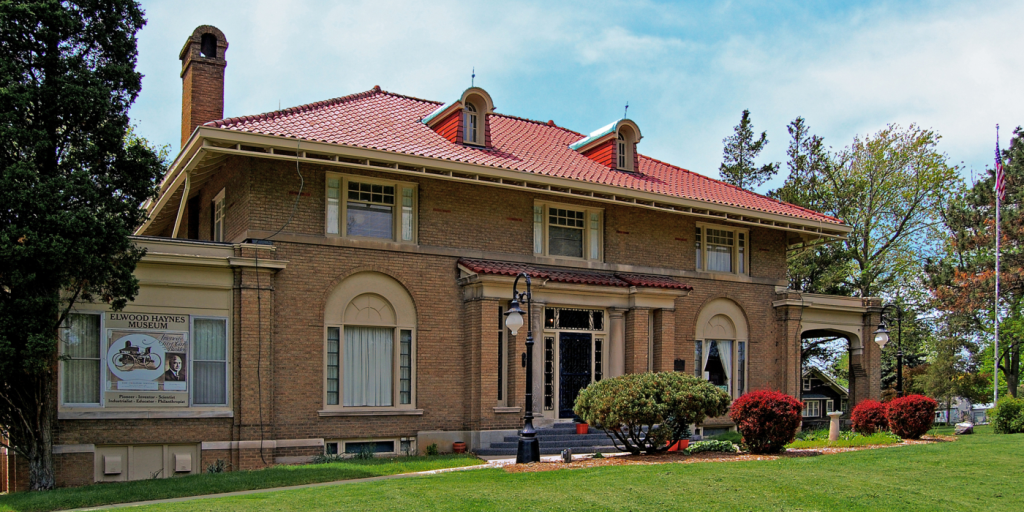 Elwood Haynes was a major inventor in Kokomo, and his house serves as home to some of his creations.
A pioneer in metallurgy and the automobile industry, his inventions profoundly impacted the country.
Most notably, his automobile designs enabled the mass production of "horseless carriages."
So we can partly thank him for the modern convenience that the car is.
His prototype and other inventions can be found inside this house, which was donated to the city of Kokomo by his daughter.
The museum contains many of Elwood's original inventions, such as stainless steel alloy, satellite, and other materials used in various machines.
Most of them were vital to the war effort, and variations of them are still used in NASA's space shuttles and satellites.
And, of course, his horseless carriages stand as prominent exhibits inside the house – a kind of monument to his brilliance and ingenuity.
Cool Places to Visit in Kokomo (IN)
1. Popcorn Café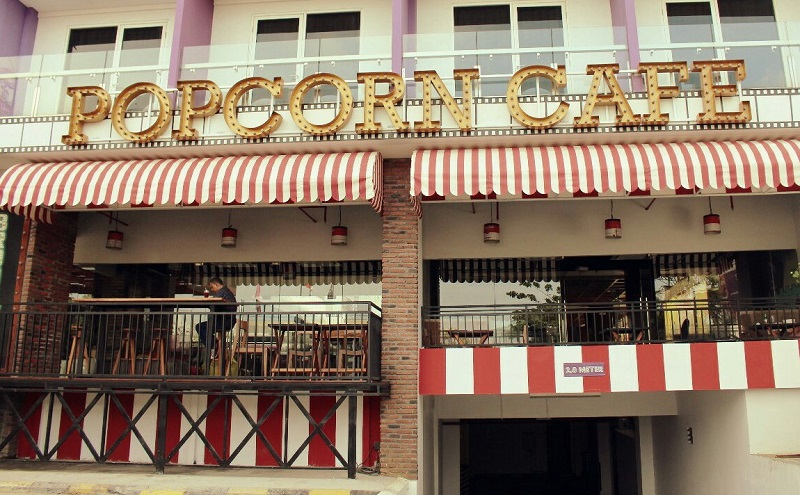 A visit to the Popcorn Cafe is one of the best things to do in Kokomo, Indiana, with plenty of delicious coffee to keep you entertained.
The historic cafe was officially opened in 2015 by owner Grace Jones, who saw the need for such fantastic innovations.
The center was a popular popcorn cafe in town, where popcorn is made differently than conventional popcorn.
The smell of popcorn attracts half the town's population. They have about 50 tempting flavors to choose from.
Moreover, the establishment serves popcorn and makes lots of homemade candy, fudge, and many more, making it a nice place to visit for popcorn lovers.
2. WE CARE PARK
See the bright lights at WE CARE PARK, which is open to everyone, young and old. With its attractive lights, the center is a wonderful place to visit.
The facility is located just a few blocks from Main Street in Kokomo, Indiana, making it an open space for visitors to walk through illuminated arches.
During the Christmas season, the lights change to the predominant colors of red, green, and white, and sometimes the light is placed on a massive Christmas tree.
The park is a perfect entertainment place; when you're done walking through the exhibits, which takes a lot of time, grab a free cup of hot chocolate coffee and a cookie in the kids' areas.
Additionally, some neighborhood stores sell caramel corn and delicious homemade fudge.
3. Kokomo Automotive Heritage Museum
The Kokomo Automotive Heritage Museum is a historic site that archives important vehicle parts, both old from the past and new from the rest time.
The museum's premises are very clean and decorated with beautiful ornaments from ancient times, making it an outstanding addition to your list of best things to do in Kokomo, Indiana.
The center contains an oversized garage and a massive room with many vehicles parked in it, both from the early 1900s and those produced by Haynes-Apperson.
Additionally, the place also houses Coke machines, an old jukebox, and many other historical machines, so do well to have fun, so nobody rushes you.
Conclusion
Kokomo's historic and vibrant past is just one of the many things that make it a worthwhile destination, from natural to manmade attractions.
Take advantage of the fun as you use this post to guide you through the best things to do in Kokomo (IN). Happy travels!
Join us on Telegram
If you loved this content, do well to like us on Facebook and follow us on Twitter to get updates and engage with other people like you who wish to immigrate to Canada or just immigrated to Canada.