Is Manassas, Virginia, your next vacation destination? Be sure not to miss your flight.
Whether you're looking for family fun or an adrenaline rush, Manassas has enough of both.
Although Manassas is a small city, it holds over 41,000 people and has many recreational attractions, especially historical ones.
Nice weather characterizes the city year-round and a diverse demographic with more than 21% Hispanic and roughly 16% African American.
Our checklist will take you through some of the best things to do in and around Manassas, VA.
Fun Things to Do in Manassas (VA)
1. Spend Some Time at Signal Hill Park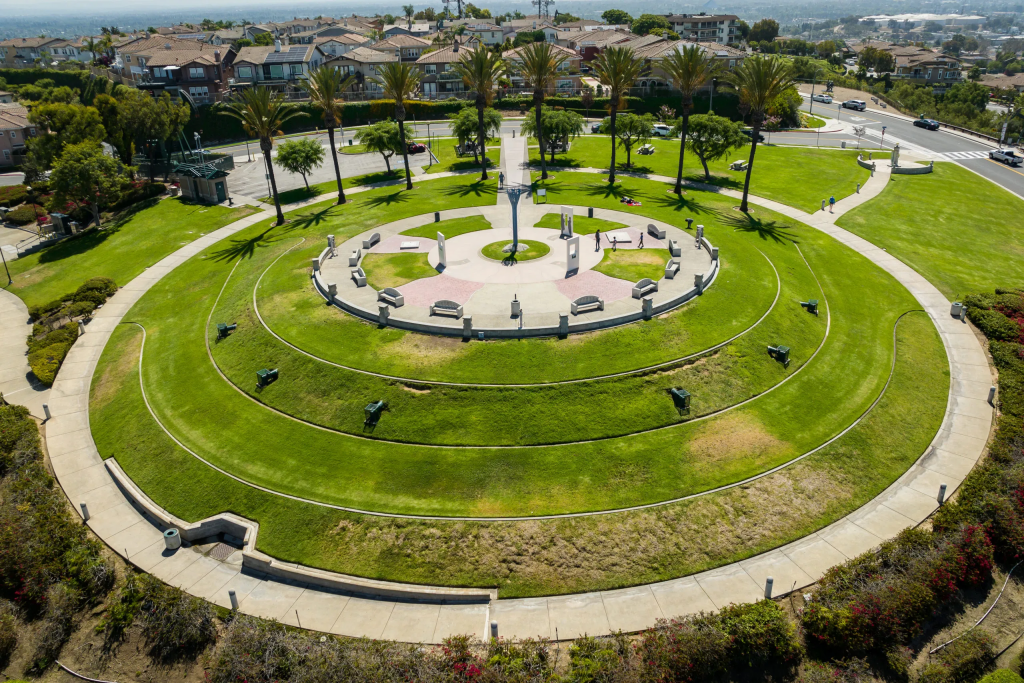 Signal Hill Park has several facilities, such as a pond, a basketball court, a professional softball field, an arena, tennis courts, the 27,000-square-foot Signal Bay Water Park, soccer fields, and a long walking trail.
Confederate observers saw Union soldiers attempting to cross Sudley Ford from this location.
The park has several facilities, such as a pond, a basketball court, a professional softball field, an arena, tennis courts, the 27,000-square-foot Signal Bay Water Park, soccer fields, and a long walking trail.
Signal Hill also has a pavilion with picnic tables, charcoal grills, and toilets, making it ideal for picnics.
In addition, Signal Hill allows the public to host events such as weddings, birthdays, etc.
2. Visit the Central Park Aquatic Center (Occoquan Swim Academy)
Central Park Aquatic Center is great for water lovers and swimmers of all levels. Occoquan Swimming was founded in about 1986 by Bryon Snyder and Marty Olsen and first started as a stroke clinic.
Having a swimming experience at this fantastic aquatic center is one of the fun things to do in Manassas, Virginia.
The Central Park Aquatic Center is an indoor aquatic center with a lesson pool and a competition pool.
The Aquatic Center offers several classes and programs such as swim lessons, championship swims, lifeguard certification, after-school childcare, aquatic fitness, and much more.
The resort has seating around the competition pool and a pool viewing room for lessons for the enjoyment of spectators.
The park has pools and private rooms that can be rented out to groups and used for competitions and parties.
3. Have Some Fun at Autobahn Indoor Speedway & Events
Are you a speed lover or looking for an exciting experience?
The Autobahn is the place for you as it offers European-style indoor go-karting, one of the fun things to do in Manassas, Virginia.
This exceptional 40,000-square-foot facility provides everything you need to race on its unique track in perfect conditions.
The Autobahn Indoor Speedway features high-speed electric Italian pro-karts that reach up to 50 mph.
Their website tracks your position in the racing competition. The go-karts are designed to ensure safety, with a four-point seat belt and dual disc brakes.
This facility also has an ax thrower where you can test your strength.
Their excellent, safe, state-of-the-art equipment has cutting-edge technology and a fantastic experience.
It is great for friends and families, private and corporate events.
Things to Do in Manassas (VA) at Night
1. Grab a Drink at KO Distilling
KO Distillery served its first unaged whiskey in 2015 and its first aged whiskey in 2016. So far, their aged whiskey is as good as unaged whiskey.
They have four whiskeys and three gins that visitors to the distillery can sample.
KO Distilling offers its visitors a tour of its facility, offering them a choice of three tastings: a classic, a whiskey or cocktail, and a special tasting.
The business has since produced 28 specialty cocktails from their spirits, and their tasting gives visitors the chance to try three miniature versions.
Locals highly recommend their products. Why not give it a try (responsibly) whenever you're in Manassas, Virginia?
2. Spend the Night With Friends Over Beer at Badwolf Brewing Company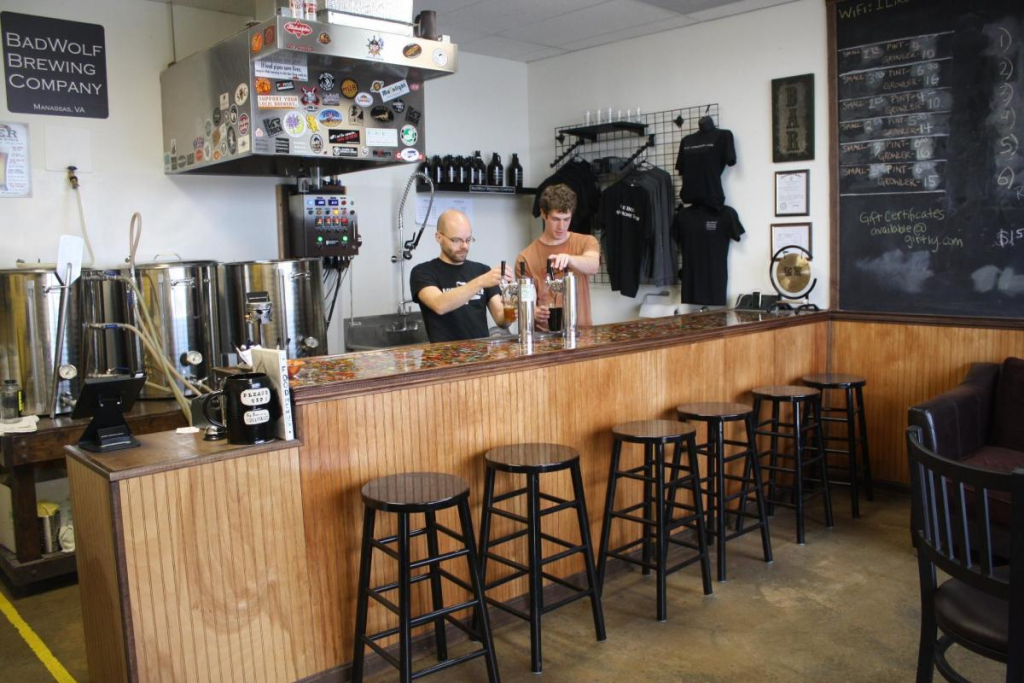 BadWolf Brewing Company is a family-owned brewery that opened in 2013.
Its founders are Jeremy and Sarah, who started the brewery out of Jeremy's passion for craft beer while visiting Germany.
This brewery uses quality natural ingredients and leaves the beer unfiltered.
Badwolf Brewing is passionate about creating new beer and sour varieties by experimenting with different combinations.
Their creativity ensures customers will always enjoy a craft beer. There are eight beers on tap for visitors to sample.
Despite the small space in their tasting room, you can come and have a sip of their beer with fresh popcorn.
The brewery also occasionally offers craft classes, tap books, and trivia. Visitors can come with food and just taste their beer. You can make friends in the brewery while you enjoy the beer.
3. Sample Local Beers at Heritage Brewing Co.
Heritage Brewing Co., Manassas' first craft brewery, was founded in 2013 and offered about 12 different beer types.
The brewing company started with two experienced brewers who wanted to create tasty beers.
The brewers increased their creativity and created 400 beer variants.
Despite the expansion, the brewery team remained small and dedicated. Since the birth of Heritage Brewing Co. is partnering with the Unquiet Professional to give back to the military community to which the founders initially dedicated their lives.
In addition to making beer, Heritage Brewing Co. also deals with roasting and brewing coffee.
The company has a 16-tap tasting room that allows visitors to sample single-tap brews, including weekly experimental beers, flagship beers, and cold brews.
In the summer, the company has a Smoke food truck department where fresh barbecue is served.
Things to Do in Manassas (VA) For Couples
1. Visit Liberia House Historic Site
Originally the home of William Weir and his wife Harriet Bladen Mitchell Weir, the Liberia House Historic Site was built in 1825 by mostly indentured laborers.
This historic site, a two-story, five-bay brick house, is one of the city's few standing structures from the early nineteenth century.
Manassas purchased the site in 1986 for conservation and tourism development after negotiating for 10 years.
The Manassas Museum System currently maintains the site. The historical record contains the history of the civil war in Liberia.
Graffiti of the Union soldiers who stayed behind can still be seen in the house.
The side gable roof is decorated with shaped brick cornices in a saw-like design.
Liberia House uses a single-pitched, contemporary central passage layout.
The City of Manassas purchased an additional 12.6 acres to protect the historic building and its surroundings from future development. The Liberia House Historic Site is open for public tours and events.
This historic site is one of the top attractions in Manassas, Virginia, and a must-see for everyone.
2. Have a Special Dinner at Jukebox Diner
If you're looking for a 1950s-style meal at any hour of the day, then the Jukebox Diner in Manassas, Virginia, is the place to go.
The diner has red dining boxes, and a large counter with stools, giving it an authentic oldies look.
Jukebox meals are made only from fresh and high-quality food.
Jukebox also offers a wide variety of classic American dishes and a combination of foreign items from Italian appetizers to Middle Eastern, Greek, and European dishes to prepare unique dishes such as kebabs or falafel.
This old-fashioned restaurant also offers grilled chicken salad, shrimp and chicken, omelets, and pancakes on the menu.
This spectacular restaurant not only offers great food in an old-fashioned setting but great prices.
Tasting the food at this restaurant is one of the best things to do in Manassas, Virginia.
3. Explore Art at Creative Brush Studio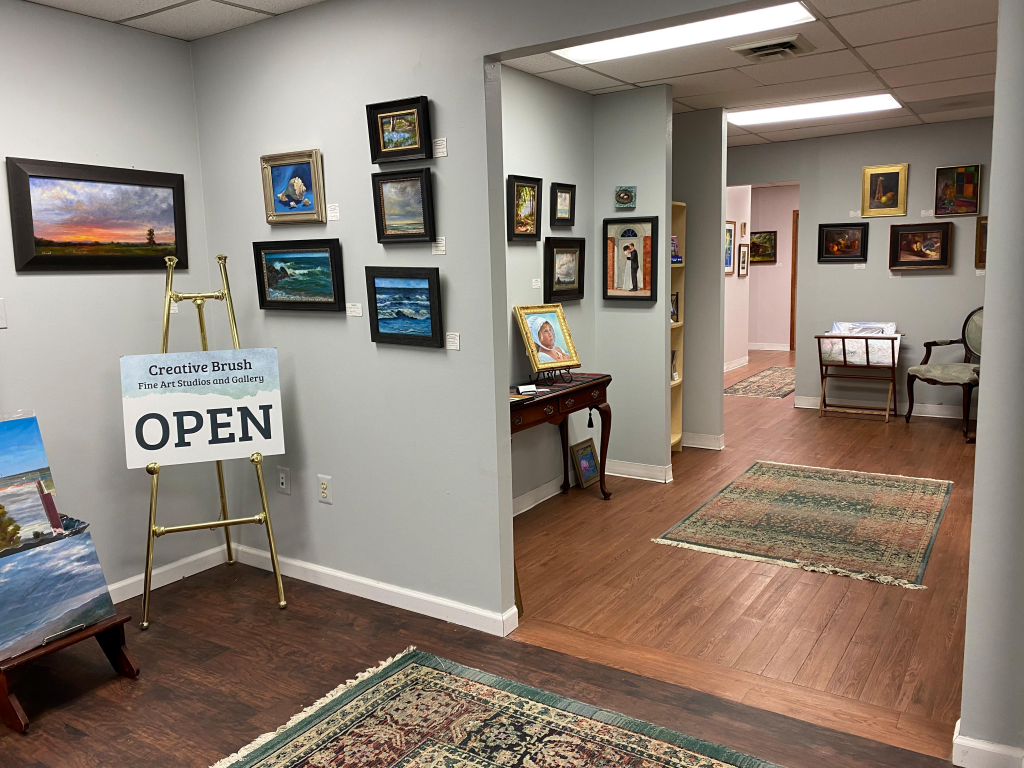 The beauty of Manassas makes it an ideal place for artists to reside and find inspiration.
Creative Brush Studio is a one-of-a-kind art gallery and exploring this gallery, and its works is one of the best things to do in Manassas (VA).
The owners of this incredible gallery are Mary Reilley and Christine Raymond, a mother and daughter duo.
They exhibit exceptional works of art and use the gallery as their studio.
Visitors can watch artists use different painting styles to paint landscapes and historical works and are commissioned for portraits and other works of art.
Since the gallery is a working studio, its opening hours are irregular depending on whether the artists are creating art or not.
However, guests are advised to visit the gallery between Wednesday and Saturday, when the studio is usually occupied.
Alternatively, if the gallery lights are on or the doors are open, you can go inside and view the artwork or watch the artist create his marvelous works.
Things to Do in Manassas (VA) For Kids
1. Take Them to Echoes, the Manassas Museum Store
Echoes, Manassas Museum Store, is one of the interesting attractions in Manassas, Virginia.
Echoes celebrate and honor the history of Manassas through several features such as unique books, memorabilia, decorations, and clothing based on Manassas and Virginia.
You can reminisce about the Civil War that shaped the landscape of Manassas through a wide variety of books and other memorabilia.
Kids love speeding up the trains and cuddling Lucky, the adorable Jack Russell in "All Aboard for Manassas: A Dog's Tale."
Echoes also offer jewelry and objects that showcase Victorian elegance and impressive contemporary style.
2. Let Them Play at SplashDown Waterpark
SplashDown Water Park in Manassas, Virginia, is 13 acres and therefore has plenty of space for everyone.
SplashDown Water Park is operated by the Prince William County Department of Parks and Recreation.
The water park features an activity pool, a leisure pool, eight 70-foot waterslides, tropical waterslides, a cannonball, and the Lily Pad Walk.
It also has a Lazy River (a hot tub that is 770 feet long and can hold single and double souls) and an interactive children's play area.
Splash Down Water Park also has beautiful dining areas, including BBQ and Dippin' Dots as side attractions.
Making sure that after a fun-filled experience, you don't have to look for a place to eat.
There is a pavilion for rent for groups and organizations to hold events.
Groups can get discounted tickets if they register in advance. Great fun awaits you!
3. Visit the Steven F Udvar Hazi Center
Steven F. Udvar-Hazy Center in Virginia is filled with thousands of fascinating artifacts that revolve around aviation and space. Have you heard of Space Shuttle Discovery?
Well, you can see it in person at the Steven F. Udvar-Hazy Center! With two huge hangars full of items, you're sure to have a family day of exploration at your fingertips.
The center always hosts incredible exhibitions – covering various topics that educate and engage, from the ultralight aircraft of the 1920s to the German aviation of the Second World War and their technological advances to human spaceflight.
There are exhibits on satellites, aerobatic flight, and even a look at how commercial aviation became such a modern part of life.
After all – we use it a lot these days – can you imagine life without it!?
Indoor Activities to Do in Manassas (VA) For Adults
1. Don't Miss a Show at Hylton Performing Arts Center
The Hylton Performing Arts Center is another unique attraction in Manassas, perfect for art lovers.
Spanning 85,000 square feet, the center is an opera-style house that can accommodate more than 1,000 guests.
The center is home to Merchant Hall and the Gregory Family Theatre, the main performing arts theatre.
Both theaters are large open spaces where the seats are arranged according to the requirements of the performance.
The Hylton Performing Arts Center offers dance recitals, physical comedy, a children's summer camp, family series, art exhibits, and bright and black-light performances.
These features are a huge way for artists to create and perform shows with unique materials.
Enjoying a show at this center is one of the fun things to do in Manassas, Virginia. This attraction is the perfect getaway for the whole family.
2. Appreciate Art at ARTfactory
Manassas artists created the ARTfactory in 1984 to support and promote the visual arts community in Manassas, Virginia.
The Manassas attraction is located in a former Manassas candy factory and occupies three floors.
The ARTfactory was renovated in 2001-2002 and now contains a theatre, gallery, and teaching space.
ARTfactory offers long-term and short-term courses in art, dance, theater, and several other activities.
It is an excellent destination for art enthusiasts.
Tourists can also view art exhibitions by local and foreign artists at the center and sometimes meet the artists during an artist's reception.
Touring this art center and participating in its activities is one of the best things to do in Manassas (VA).
3. Shop at Manassas Mall
Manassas Mall is a shopping center that opened in 1972. Lionheart Capital LLC owns this great business managed by Spinoso Real Estate Group.
The business includes more than 80 premium retail stores with exceptional entertainment and dining options for the whole family.
Among this business's retail stores are the famous ones like Walmart and the lesser known ones like Eyebrow Designer 21.
The frequented areas offer free Wi-Fi. There is a place for social events such as collections and recitals.
There are more than ten famous canteens in the food court where you can buy food.
You can enjoy indoor go-karts, bowling, laser tag, and other games. You will surely have an exceptional shopping experience at this remarkable Manassas mall.
Romantic Things to Do in Manassas (VA)
1. Grab a Meal at Siam Classic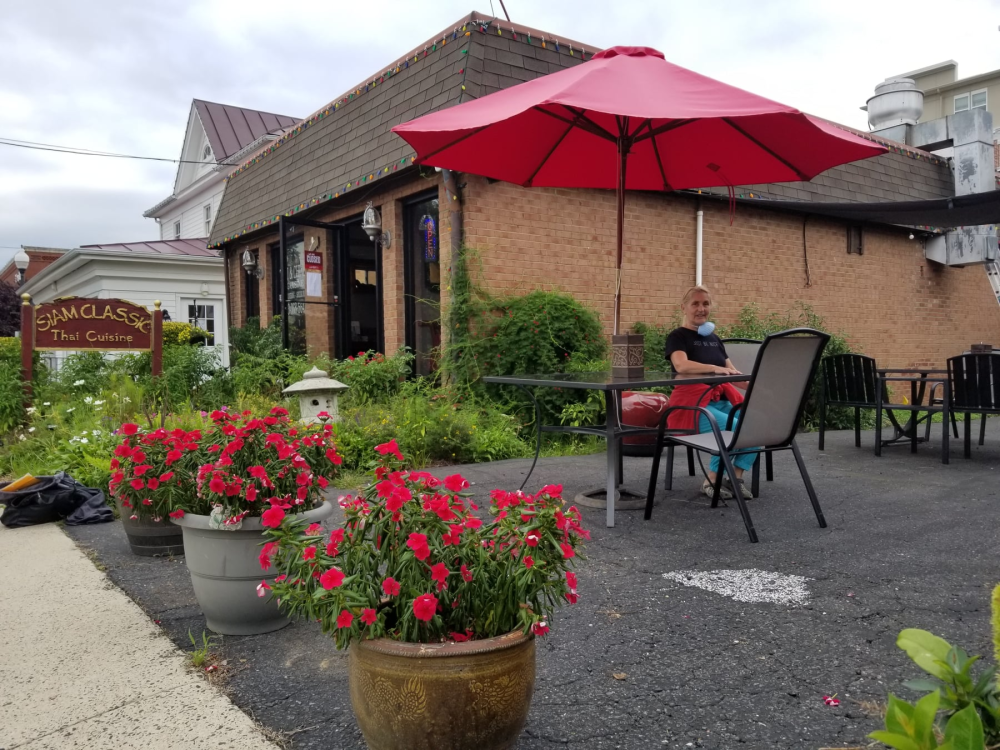 Siam Classic is a Thai restaurant whose Thai dishes are highly rated and very popular and popular in Manassas.
The restaurant serves vegetarian dishes, soups, appetizers, and noodle bowls that are tasty but low in fat and gluten-free.
All meals are made from the freshest natural ingredients.
Try one of the many Thai or Thai-inspired dishes such as Pad Woon Sen, Pad Kra Prao, Flaming Quail, and Gai Non-Rung. You can also enjoy some curry dishes, such as curry puffs.
Most Thai restaurants offer a maximum of two soups, but Siam Classic offers numerous soups from coconut lemongrass, rice noodles, and wontons to bean curd.
You can try their red bean leaves, bean pudding, mango with sticky rice, or randomly wrapped bananas among the many desserts.
The restaurant's specialties include soft shell crab, whole fish with basil, tamarind shrimp, duck with honey basil, and king scallops.
In addition to delicious Thai cuisine, visitors can enjoy a draft beer or a glass of wine from their fully stocked bar.
Make sure you visit this place in Manassas, Virginia, and your taste buds will thank you.
2. Check Out the Great Xcape
The Great Xcape: an exciting, family-friendly escape room. All you have to do is book the room of your choice an hour in advance and then show up for your adventure.
You can choose to experience "Aunt Edna's apartment," in which you are tasked with finding an heirloom from your great-aunt Edna hid in her apartment; or you may prefer the game "Wrecked," in which you have to steal the treasure of an intimidating pirate.
You can't go wrong either way; all five rooms will provide you with fun and excitement.
In addition, you will strengthen your bond and improve communication with your partner.
3. Visit Muse Paintbar
Driving a few extra kilometers to reach your destination is worth it as it is the perfect place to spend quality and romantic time together.
If you've never been to a 'Wine and Design' date, the gist is that you can paint, drink and eat all at once!
The teacher instructs the class to paint a design for the day – such as a picturesque mountain scene, a picture of the Eiffel Tower, or perhaps a portrait of your dog – and participants are given food and drink while they attempt the painting.
Don't worry; you don't have to be a modern Picasso to enjoy this experience.
Free Things to Do in Manassas (VA)
1. Visit Mayfield Civil War Fort
Another fascinating attraction in Manassas, Virginia, the Mayfield Civil War Fort spans 11 acres and contains human artifacts that date back to 3,700 BC. The fort was not built until the Civil War in 1861.
The Hooe family initially lived at this historical site but had to abandon their home and flee for their lives when the Confederates came to protect the railroad tracks.
Under Confederate direction and supervision, conscripts and soldiers built a ring of 12 fortifications around the railroad.
Visitors can see markers for the foundation of the Hooe settlement and the remains of the fortifications.
Touring this historic site is one of the exciting things to do in Manassas, Virginia.
2. Take a Walk Along the Cannon Branch Fort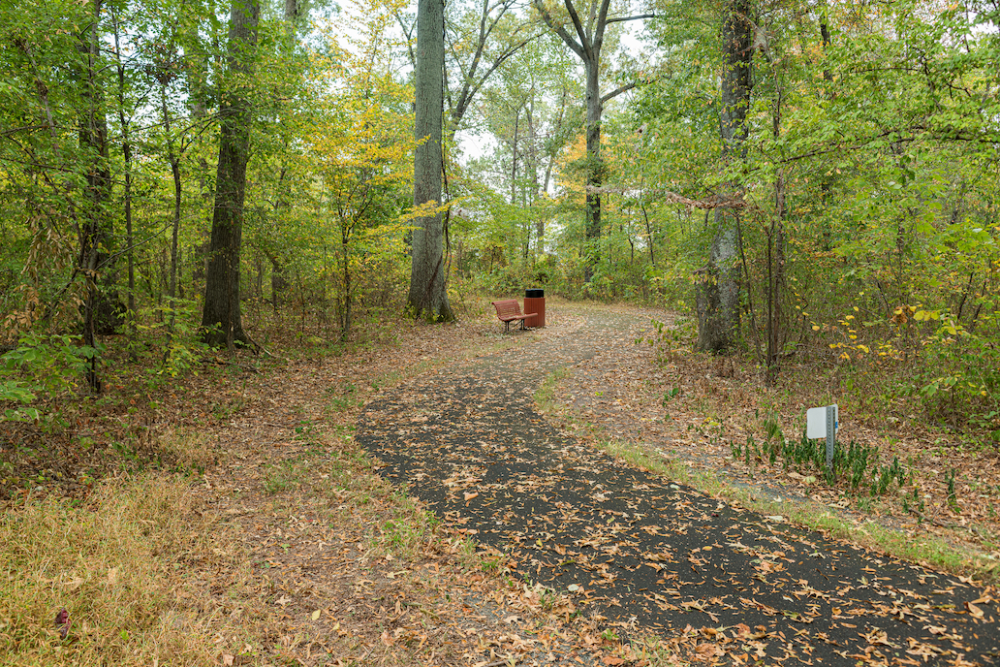 Cannon Branch Fort, another historic site in Manassas, Virginia, is a rectangular earthen fort in western Manassas believed to have been built by Federal forces.
It is one of only two surviving earthworks in the entire city.
Local folklore states that Native Americans initially lived on the mountain above Cannon Branch for many years before European colonization.
Gathering fruits, nuts, and roots, among other foods, and hunting were important activities by early hunters.
Fort Cannon was built to oversee the important Cannon Branch trestle bridge on the Orange & Alexandria Railroad, with cannons standing atop a nearby hill.
This attraction is open from morning to evening every day. Access to the site is free.
3. Worship at All Saints Catholic Church
In 1879, All Saints Catholic Church opened as a mission church for only 100. Today, the 2008 building holds 800.
It was built in 1999 and offered grades Pre-K through 8.
Masses are held eight weekends, three of which are in Spanish. All Saints offers a vacation Bible school for children for those coming for a more extended vacation.
Along with the youth ministry, parish life also has senior activities and an annual festival.
Along with parish life, there are also social services to get involved in, including a prison ministry, food pantry, and traveling prayer groups.
Cheap Things to Do in Manassas (VA)
1. See the Manassas National Battlefield Park
Manassas National Battlefield Park, which is of immense historical significance, covers an area of ​​5,000 acres.
This location was the site of the first and second Battles of Bull Run. In 1966, Manassas National Battlefield Park was listed on the National Register of Historic Places.
The attraction is popular with locals and tourists; currently, around 900,000 people visit the national park each year.
While you're at Battlefield Park, be sure to visit the Henry Hill Visitor Center. The visitor center will see several Civil War uniforms and weapons.
The national park also offers exhibits that describe how these two wars could have happened.
The park is also home to well-known tourist attractions such as the Robinson House, Groveton, and Brawner's Farm.
Touring this historic landmark is one of the best things to do in Manassas, Virginia.
2. Visit Ben Lomond Historic Site
Ben Lomond Historic Site is also called the Stone House.
In 1861, the Confederates took command of the house to use it as a hospital.
During both the First and Second Battles of Bull Run (also known as the First and Second Battles of Manassas), Ben Lomond Historic Site served as a hospital for the wounded and later became a hospital for the sick.
Once Union forces captured the house, they destroyed much of the interior.
Years after the rebuilding, visitors can now see the reconstructed house preserved as a hospital and the slave quarters and smokehouse.
3. Learn About Local History at Freedom Museum
The Freedom Museum is an exciting attraction located in the main terminal of the Manassas Regional Airport.
The Freedom Museum showcases Manassas, Virginia's history, culture, and traditions, especially those from the 20th century.
The museum features several exhibits, including photographs, artifacts, and other memorabilia of Manassas and military personnel from World War I to the present.
Affiliated with the Smithsonian Institution, the museum is fundraising for a permanent structure next to the airport.
The Freedom Museum offers guided tours for individuals and groups.
However, visitors can take guided tours. Currently, admission to the museum is free.
Exploring this museum promises to be an experience that is both enlightening and exciting.
Cool Places to Visit in Manassas (VA)
1. Manassas Station
This place has historical significance, and a tour of this old structure is one of the best things to do in Manassas, Virginia. You can also visit nearby attractions in this location.
When you take a trip to Manassas, you might want to follow the Amtrak route. Manassas Station was built in 1914.
Manassas purchased the line and renovated the station structure in the 1990s. However, the reconstructed Manassas Station is about 32 feet longer than the first building.
Amtrak trains from Northeast Regional, Crescent, and Cardinal stop here. Manassas Station is also the main station on the Virginia Railway Express.
Guests at the station can visit the James & Marion Payne Memorial Railroad Gallery and the Tourist Information Center.
2. Old Manassas Courthouse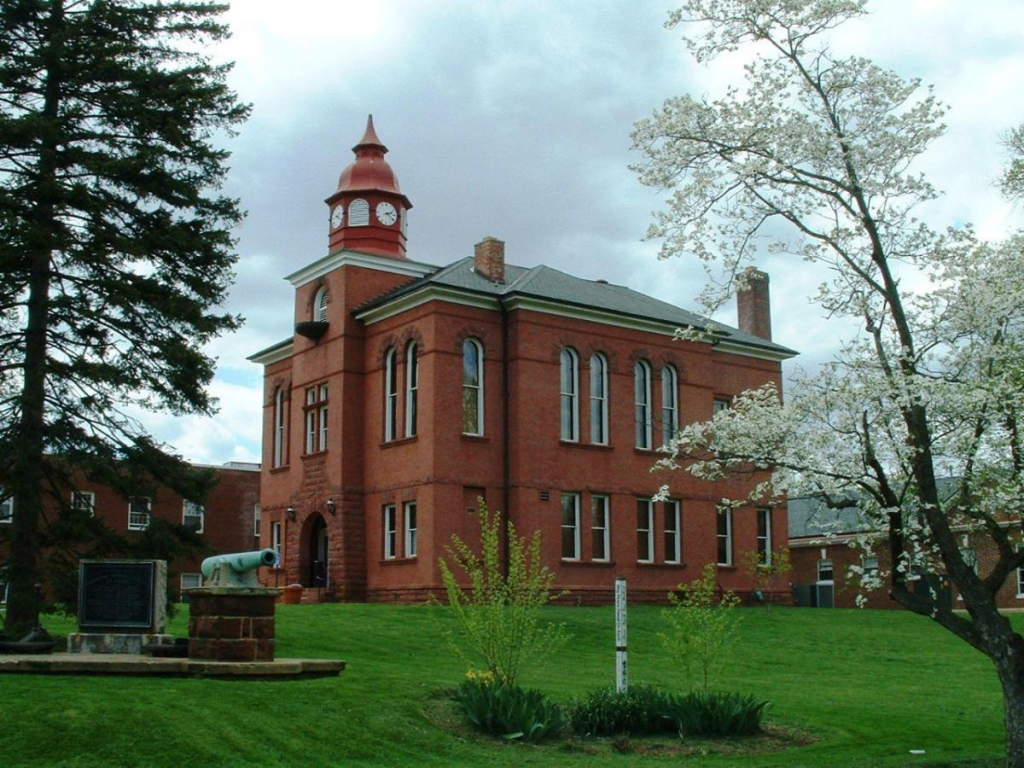 This site ceased to be the county courthouse in 1982 after a new courthouse was built.
The historic site was the site of the 1911 Peace Jubilee.
In her place, President Taft rose and began the First Battle of Manassas Commemoration. The 1911 Peace Jubilee was the 50th anniversary of the First Battle of Manassas.
A monument dedicated to the Jubilee of Peace of 1911 stands in the Old Manassas Courthouse.
Next to the plaque and two anchors are two cannon barrels and a cannon belonging to the Civil War period.
In 2001, the Old Courthouse was completely renovated, rehabilitated, and reopened.
The original courtroom upstairs has been renovated into a charming ballroom that is available for rent to the public for events such as meetings and receptions.
3. Okra's Cajun Creole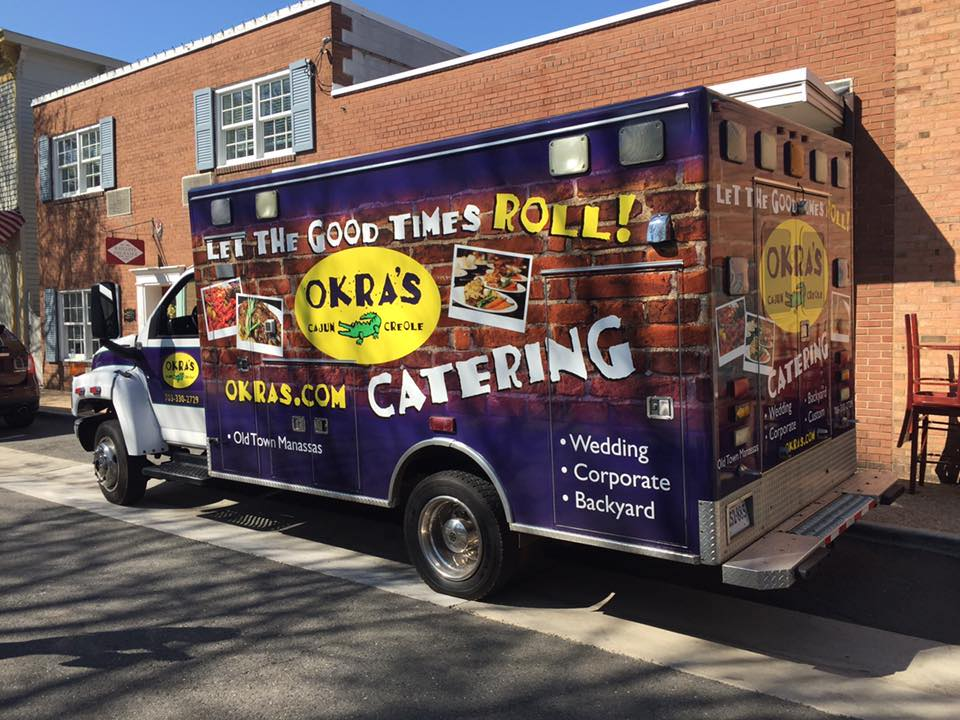 The fact that you can't run out of things to eat in Manassas is no joke.
One nice place to eat is Okra Cajun-Creole, a famous restaurant in Manassas for twenty years.
During the summer, customers can dine on the patio and enjoy live music on Battle Street.
Customers can enjoy some of their delicious appetizers or cocktails when their happy hour rolls around or a drink with their meal, all with authentic Creole flavors.
The restaurant serves dirty rice, crawfish popcorn, jambalaya, alligator bites, shrimp, grits, or one of the other Cajun classics.
In addition to Cajun dishes, Okra's Cajun Creole serves desserts including Creme Brulee, Grown Bananas, Cranberry Bread Pudding, and Whiskey Sauce.
Tasting their delicious food is one of the best things to do in Manassas, Virginia.
Conclusion
From our list, it is clear that Manassas has a lot to offer its visitors.
It includes historical elements, relaxation areas, entertainment venues, and exotic food in excellent restaurants. It is a highly recommended vacation spot.
Whether you're a history buff or need some quiet place to relax while still having access to everything the city offers, we recommend visiting this city.
Join us on Telegram
If you loved this content, do well to like us on Facebook and follow us on Twitter to get updates and engage with other people like you who wish to immigrate to Canada or just immigrated to Canada.