This article is definitely your best bet to discovering the best and fun things to do in Mansfield.
Located in Richland County, Ohio, Mansfield might not be your first choice for a weekend getaway, but there's definitely enough to keep you entertained.
In fact, there may be so many things to do in Mansfield that you'll need to make a round trip.
Mansfield is nicknamed the "Entertainment Center of Ohio" because it is the largest city in the Mid-Ohio and North-Central regions.
Founded in 1808 at the fork of the beautiful Mohican River in a hilly area surrounded by fertile farmland, the city became a manufacturing centre due to its location with many railroad tracks.
Mansfield has many claims to fame, including being the haunted capital of Ohio, filming the number one movie of all time, The Shawshank Redemption, and building America's first working robot, Elektro.
While we all take a break from international travel and most travel in general, we're introducing smaller, possibly overlooked destinations that are ideal for a road trip, slower getaway, or simply not being overwhelmed.
Of course, each destination can get crowded during festivals and special events once they start taking place. In the meantime, check your calendar for the dates you want to visit.
One significant advantage of visiting Mansfield, Ohio, is its low cost. If you're used to big cities and high prices, you might discover that a long weekend in Mansfield costs less than a night in the big city.
Here's our guide to creating the perfect weekend getaway in Mansfield, Ohio.
Fun Things to Do in Mansfield Ohio
1. Ohio Bird Sanctuary
This tourist center is one of the best places to visit for people with a great love for birds and offers the best experiences.
Ohio bird sanctuary is located on Orweiler Highway in Mansfield. It is open every day of the week until 4:00 p.m. This is a popular choice for all, regardless of age.
The sanctuary offers a great hiking experience for families who want to visit the bird sanctuary, watch talks to learn more about the resident birds, such as owls and eagles, and walk the hiking trails, as there are many trails that you can go on a trip.
Walk through the bird exhibit and feed the birds in the bird sanctuary.
There are picnic tables on the grounds so that families can enjoy themselves to the fullest. It won't be a problem if the gorgeous bird lands on your arm when you try to feed it!
Tourists can give to the care of this sanctuary, famous for caring for injured birds.
2. Gorman Nature Center
Being surrounded by nature will is one of the authentic experiences at Gorman's Nature Center.
Gorman Nature Center is a wildlife sanctuary that is extremely popular with Ohioans. The place is on Lexington Avenue.
This place is something and is a "hidden" gem for people who appreciate all things beauty.
There are many things to do on the many bodies of water, including lakes and ponds with short, traditional bridges.
Widespread green spaces, older trees, and plants often create a place for learning.
There are natural shelters as well as other ancient bodies to sit in as stunning.
It is a preferred location for nature photographers, nature lovers, and tourists. Hiking is indeed another option in the area.
2. Carousel of Antiques
Carrousel Antiques is a high-end antique store that sells a wide range of antiques and collectables.
Carrousel Antiques welcomes many merchants selling a variety of wares and treasures.
Carrousel Antiques is open every Monday through Saturday from 10:00 a.m. to 5:00 p.m.
Carrousel Antiques offers unique antiques and treasures. Carol and Carolyn's Gifts, is a decor store. Each year, Carrousel Antiques celebrates the merry season with a holiday open house; they also offer Christmas treats and items for sale at the many booths and vendor displays.
Visit Carrousel Antiques for unique and beautiful gifts for your friends and family. Carousel Antiques sells reasonably priced items. Vintage costume jewellery, furniture, and other items are available.
The staff at Carrousel Antiques is friendly and helpful.
Things to Do in Mansfield, Ohio at Night
1. Mansfield Art Center
The Mansfield Art Center is one of the best things to do in Mansfield, Ohio, for art lovers with a good view of its amazing local art.
Marion Avenue is home to the Mansfield Art Center. Whether you are a tourist, artist, fan, or art lover, your senses will be impressed by the museum's wonderful and diverse art collection.
The center can also be purchased for artwork in a huge building with several floors.
It also has a wide selection of auctions held throughout the year, most of which are visited by tourists.
This location is frequently used for fairs, celebrations, and events. The building itself is classy and modern, neat and well-lit for the ideal art gallery atmosphere.
There are also souvenir shops that offer handmade products.
2. Phoenix Brewing Company
After all that sightseeing and shopping, you'll want to enjoy a great beer, and Phoenix Brewing Company might just be your best bet!
The site used to be a funeral home, and patrons often take tours to see the brewing process in the basement.
The design is elegant, with a historic-looking building. The atmosphere is beautiful, with red brick walls and twinkling lights.
There are countless drinks and beers to choose from, and the overall atmosphere is great. Music channels are streamed daily to add to the atmosphere.
3. Historic Renaissance Theatre
Gear up and be prepared to be completely blown away because this might just be one of the most historical places in Mansfield, Ohio. Located on Park Avenue, it was formerly called "The" Ohio Theatre.
It is the largest theatre in North Central Ohio and boasts 1,402 seats in a larger-than-life auditorium/galaxy.
The style of architecture will certainly inspire piano music, which will be appreciated by the classical characters. The museum was established in 1928 and continues to flourish today, attracting visitors from all over the world.
There is music, theatre, dance, music, tunes, drama, art, culture, history and entertainment!
There are an average of 40 productions each year, all Broadway-style. Most of the national parade events were also held in the city.
This gorgeous beauty reflects a mixture of fun and history. This corresponds to things to do in Mansfield for theatre lovers to consider adding to your itinerary of things to do in Mansfield, Ohio.
Things to Do in Mansfield, Ohio, For couples
1. Explore the B&O Bike Trail
The B & O Trail is an 18.4-mile paved bike path built on the railroad bed of the former Baltimore and Ohio Railroad.
The B & O Bike Trail began in 1995 and connects Mansfield, Lexington, Belleville, and Butler.
The B & O Trail passes through some of the most scenic parts of North Central Ohio. The trail is open year-round during the day, and you can enjoy a fantastic walk with your loved ones, jogging, biking, in-line skating, wildlife viewing, and more.
In winter, you can also enjoy cross-country skiing.
Take a relaxing and beautiful walk with your loved one, or enjoy watching the wildlife in the area.
If you need a quiet place to sit and relax, you will discover several tree areas to sit in and enjoy the picturesque view.
You can also enjoy cycling, running, and exploring the trails with your friends or family.
2. Kingwood Center Gardens
One of the best things to do for nature lovers in Mansfield, Ohio, is a visit to Kingwood Center Gardens, which is well worth adding to your checklist.
Kingwood Center Gardens is a botanical garden on Trimble Road, Mansfield, full of stunning beauty imaginable. The property was owned by Charles Kelly King and was converted into a garden in 1953. It covers 47 hectares.
The garden has everything from succulent houses, herbs, historic parks, perennials, and rose gardens to terraces, tropical houses, tulip beds, and parterre collections of daylilies, irises, and woodlands.
Kingwood Center Gardens made it to the National Register of Historic Places in the year 1976.
A visit to this exquisite garden is worth every bit.
3. Apple Hill Orchard
Apple Hill Orchard is a collectively-owned and managed orchard dedicated to providing environmentally responsible fruits, vegetables, and fresh produce.
Explore Apple Hill Orchard while you're there and experience farming in action.
Apple Hill Orchard provides thirty different varieties of apples, peaches, pears, cherries and plums.
Apple Hills Orchard also offers delicious and fresh apple doughnuts made daily, freshly pressed cider on-site, local honey, maple syrup, jams, Amish treats, and gift items.
Apple Hills Orchard hosts special fall events. Enjoy fruit picking with your children, friends, or family at Apple Hills Orchard.
Apple Hill Orchards also has a drive-thru where you can get coffee, pastries, espresso, hot apple doughnuts, and your favorite beverages.
Things to Do in Mansfield, Ohio For kids
1. Richland Carrousel Park
Richland Carrousel Park is the game and entertainment center of Mansfield.
This is one of the best things to do in Mansfield, Ohio.
Who wouldn't love a wonderfully lit carousel with beautiful horses and glowing lights to enjoy a relaxing moment with loved ones?
The horses and all the animals are well cared for and behave correctly. Every day here is accompanied by uplifting music.
The design of the park is extremely pleasant and stimulating. There is space in the park to sit, relax and enjoy.
Richland Carrousel Park has dining options and an online store where you can buy anything you want.
It is a great place to visit with children or the whole family and have fun.
2. Mansfield's Reform
In addition to being a place of deep historical significance, this reformatory has also served as a filming location for several movies.
Be one of the adventurous types, dive deep into the place and blend in with the atmosphere.
The famous Hollywood movie The Shawshank Redemption was filmed here. The site attracts considerable attention from visitors worldwide as it provides details of how the prison was used for the film's production.
It is possible to take an unguided guided tour or a typical guided tour. The spooky surroundings make the haunted tours more terrifying and thrilling.
Along with the exciting atmosphere, historical significance, and crowded architecture, this place is sure an important place.
3. Little Buckeye Children's Museum
Whether you have children or not, be sure to visit The Little Buckeye Children's Museum and enjoy this fascinating world of little things!
The museum can be found near 44 West 4th Street. The museum has two floors and twenty exhibits.
The ideal age for this museum is for children between the ages of 2 and 10.
There are miniature train towns, miniature rooms, and even miniature buildings where kids can let their imaginations run wild, as well as things you can buy for your child.
It is an excellent choice for families with children. They are extremely welcoming to tourists and are surrounded by natural beauty.
Dance shows, water clutches, Legos, and a dentist's office are among the attractions.
There are areas where children can play on a stage, a police station, a farming area with a water surface, a dinosaur digging area, beauty shops, supermarkets, construction zones and more!
It is a great place to let your kid or the one in you get the best experience.
Indoor Activities to Do in Mansfield Ohio
1. Mansfield Antique Shop
The most authentic works of art can be found at The Mansfield Antique Store.
The store is located right next to the main street.
Mansfield Antiques will amaze you with its comprehensive assortment. The salespeople are familiar with their products and will be able to guide you throughout your experience.
From mugs to vases in different materials, tableware and decorative plants, shelves for the home, and tableware, They offer all kinds of materials, and they all look elegant and timeless.
This is a dream come true for art lovers. A good place to shop.
2. Oak Hill Cottage
Oak Hill Cottage is one of the finest Gothic houses in the U.S. Oak Hill Cottage is open every Sunday, April to December, from 2 pm to 5 pm, except Easter Sundays.
Mansfield's Oak Hill Cottage is a meticulously restored and preserved Gothic Revival style home.
The cottage is open to visitors during regular hours and by appointment for group tours.
The Cottage is a well-preserved mid-nineteenth-century house that features interior and exterior photographs in the 1897 county atlas and was central to Louis Bromfield's first novel, The Green Bay Tree.
John Robinson built his family's home in 1847. Furniture, artifacts, clothing, photographs, furniture, and other items can be found in the home.
3. Mansfield's Fire Museum And Educational Center
Among other great things to do outdoors in Mansfield, Mansfield's Fire Museum And Educational Center are well worth your time.
The significance of the Mansfield Historical Fire Museum and Education Center is awe-inspiring.
The museum is a stunning masterpiece located across W 4th Street, a must-see tourist destination for visitors.
The Mansfield Fire Department often offers tours that include details about the museum. The entire space of this museum is filled with beautiful red and intricate shiny engines from all eras.
There are also fire trucks and other equipment.
Each engine or fire truck has a story the guides will share. Guides also perform demonstrations. The whole area is full of stunning machines and historical monuments that will surely leave you in awe.
Romantic Things to Do in Mansfield Ohio
1. Ice Skating and Snowboarding!
Mansfield offers more than just lush greenery but is also known for its fresh snow.
A visit to the skiing and snowboarding area is an absolute must for anyone who wants to enjoy all the fun and excitement!
The landscape itself is guaranteed to amaze you with long valleys covered in white snow stretching as far as your eyes can see and accompanied by dry branches of tall trees.
Numerous snow-related activities awaiting discovery under various agents should not be overlooked.
The cable car is stunning and provides a wide panoramic view of this beautiful landscape.
The entire space is illuminated by bright lights, which give it a calm and balanced feeling in the evening.
2. Mansfield Memorial Museum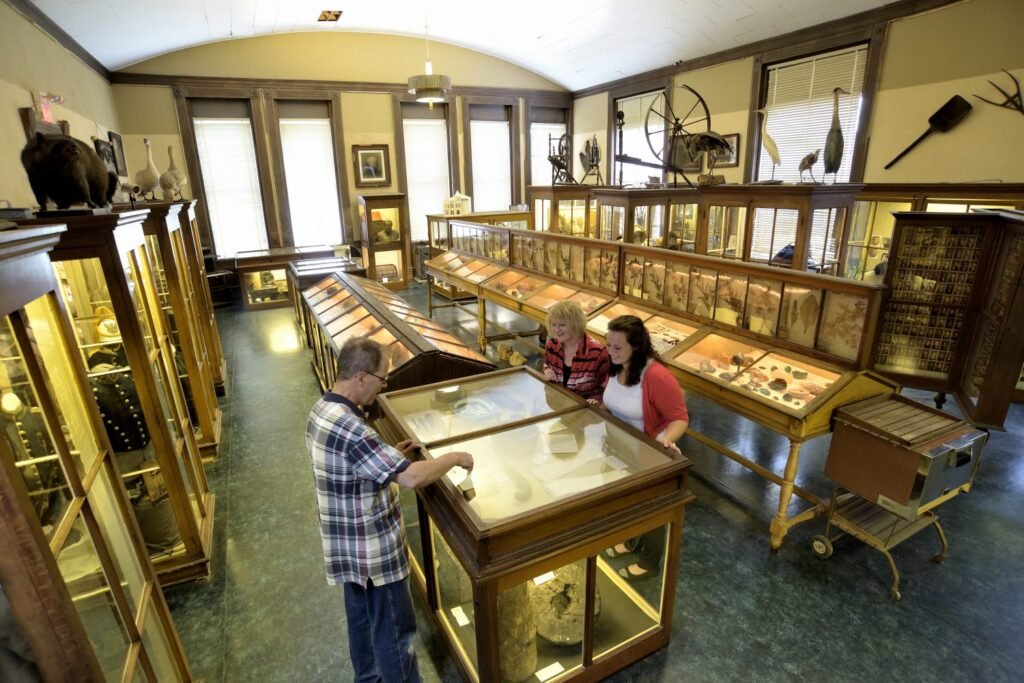 Built in 1889, the Mansfield Memorial Museum is Richland County's oldest museum, founded by Edward Wilkinson.
As a major collector of artifacts and specimens for the Smithsonian Institute's Carnegie Natural History Museum and the Peabody Field Museum, Edward Wilkinson established a varied and extensive collection from which the museum continued to grow.
The Mansfield Memorial Museum houses various collections, including major wars, a repository for many public documents from Richland County and the City of Mansfield, and Mansfield's industrial history.
Also on display at the Memorial Museum is the Westinghouse Home of the Future and America's oldest ELEKTRO robot, which was introduced at the 1937-38 New York World's Fair.
The Elektro robot was the first robot that could walk, talk and count on its fingers.
The Mansfield Memorial Museum invites you to explore and share the rich history of North Central Ohio. You're sure to have fun exploring Mansfield's remarkable history.
3. South Park
For a great time outdoors, visit The Mansfield South Park for its family fun activities.
The park is located on Brinkerhoff Avenue.
This park has significant historical significance in the area. The park is a pleasant mixture of playgrounds and history in a natural landscape.
South Park hosts various events throughout the year, including fun in the park with kids in the summer months and historical enactments and events in the fall.
There's something for everyone to do in South Park. There is a children's playground. There is also a picnic area with chairs and tables.
For nature lovers of all kinds, the entire area is beautifully surrounded by lush greenery, trees, and cabins that evoke a country atmosphere.
Things to Do in Mansfield, Ohio for Free
1. Museum Biblewalk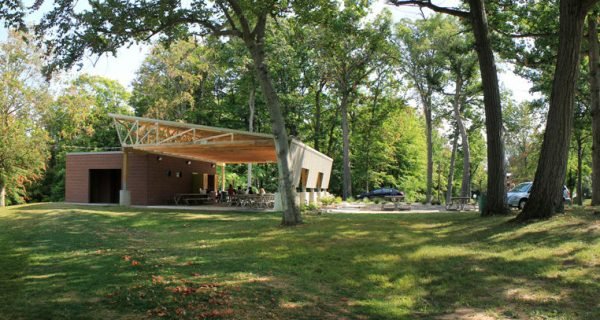 Visiting the Biblewalk Museum is the perfect addition to your list of fun things to do in Mansfield, Ohio, for seminary students or individuals interested in religion.
Formerly known as the "Living Bible Museum," The Biblewalk is a denominational waxwork museum. It is a component of Diamond Hill Cathedral.
It is a spiritual, artistic, and cultural location that displays wax figures in the context of Christian historical events, specifically those found in the Bible.
The museum was established in 1987. This museum alone benefits the economic growth of Mansfield and Ohio worldwide.
It is significant because it receives over 40,000 visitors yearly, usually from Columbus, Cleveland, and other parts of Ohio.
Visitors can come from all over South Africa, Asia, and the UK. The museum gives five tours that feature over 300 life-size figures.
The museum also has rare editions of the Bible and other sacred objects.
2. Fowler Woods State Nature Reserve
Fowler Woods State Nature Reserve offers a nice 25 km wooded nature walk.
Explore the boardwalk as they have been recently been replaced and are now in perfect condition. You will enjoy walking along the trails and enjoying the picturesque view of the beauty of nature in the wooded area.
Fowler Woods State Wildlife Refuge is a 187-acre state wildlife preserve in Richland County, Northeast Ohio.
The nature preserve is the only state preserve in Richland County that the Fowler family initially owned before deeding it to the state.
The surroundings offer a pleasant view of spring flowers, marigolds, violets, phloxes, and others. You will also enjoy watching different species of birds. If you are a nature lover, this place is for you.
3. Blueberry Patch
The Blueberry Patch can be described as the "sweetest" place in Mansfield. Located along Hanley Road. It is a winery, and blueberry farm, with restaurants and an online gift shop.
Be prepared to be impressed by the culinary specialties of the area and the goods available.
Who doesn't love a bunch of blueberries fresh from the field?
The gift shop is full of items to take home, gifts, and blueberry-themed fabrics to purchase.
There is a restaurant and cafe serving muffins, desserts, and a variety of food, including takeaways. The food is gluten-free!
There is a stunning green vineyard with blueberries that are purple and in full bloom.
It is a winery offering the highest quality wines.
Cheap Things to Do in Mansfield Ohio
1. North End Farmers Market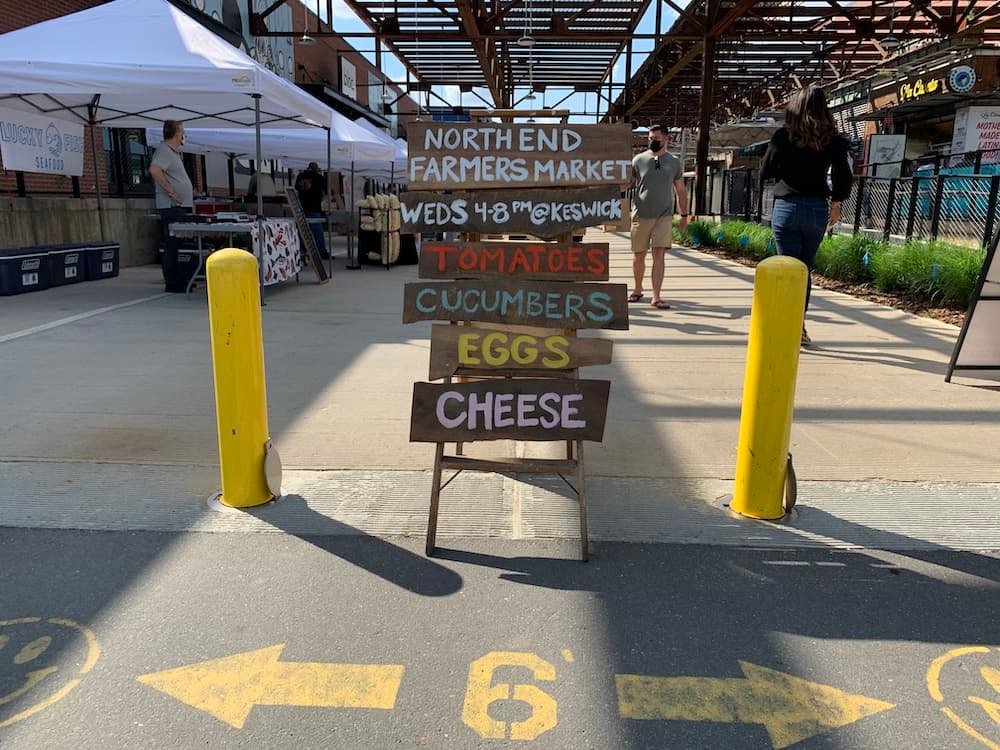 The North End Farmers Market increases access to healthy food for North End residents while also encouraging entrepreneurship by supporting local growers and micro-business owners.
The NECIC North End Farmers Market will help you with the selling process step by step if you are interested in selling at the market.
The market features fresh local foods, farmers, ranchers, food vendors, local crafts, and other beautiful items.
Would you mind stopping by the North End Farmers Market to shop for various unique items and enjoy meals served by gracious vendors?
Vendors at the North End Farmer's Market offer a variety of locally made and locally grown goods throughout the season; there are also children's programs and cooking demonstrations.
2. Mansfield Playhouse
The Mansfield Playhouse is the second oldest still producing community theatre in the state and the largest production company in Ohio.
A visit to this theatre is among the best fun things to do in Mansfield. Mansfield Playhouse is made strong by the community's support, including volunteers, sponsors, patrons, audiences, and other contributors.
The Mansfield Playhouse presents 4-5 Main Stage Season shows, two Youth Theater Productions, and two Second Stage Productions.
She is committed to the highest quality of performances and shows, educating people and reaching beyond the four corners of Mansfield Playhouse to embrace all elements of our community.
If you're vacationing in Mansfield, Ohio, be sure to visit the Mansfield Playhouse for theatre performances and exhibits.
3. The Shawshank Trail
Considered to be the greatest movie of all time, The Shawshank center is one of the most reasons why people choose to head to Mansfield.
Unlike many guided film tours or tours that adhere to a strict or timed itinerary, the Shawshank Trail allows visitors complete control over where and when they begin and end.
Created in 2008, you can download a map and information pack from the trail's website and choose the order in which you do the spots.
All the important locations used in the movie filming are on the map, along with some you may not be familiar with. There are plenty of stops perfect for photos, Instagram selfies, and souvenirs.
Cool Places to Visit in Mansfield Ohio
1. Gorman Center of Natural Studies
Check out the Gorman Centre of natural studies for those looking to escape the city.
The center offers 150 acres of natural areas, including woods, prairies, ponds, and streams, and there are more than five miles of public trails to enjoy. In winter, you can go cross-country skiing on these routes.
2. Malabar Farm State Park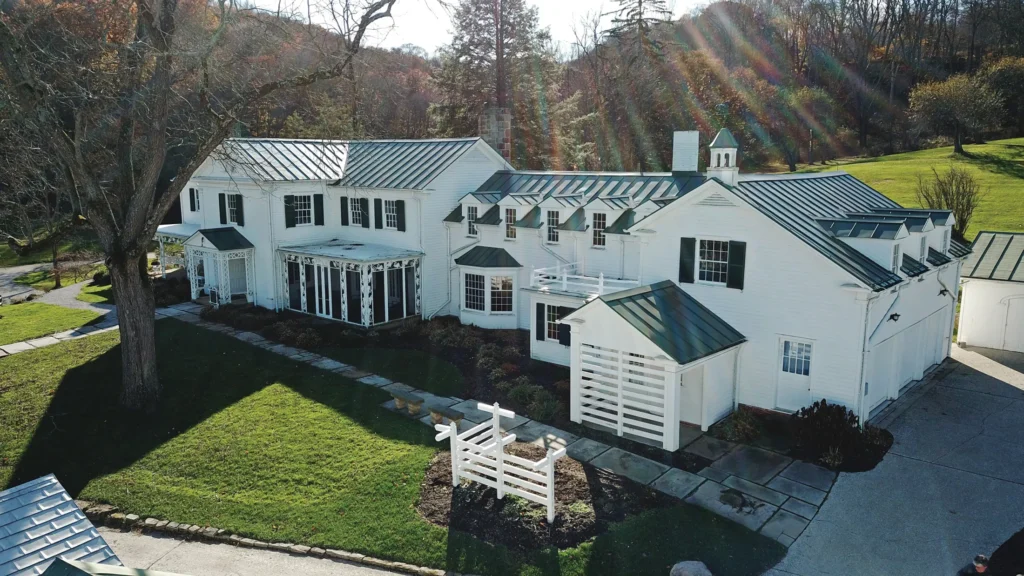 This 900-acre country estate, billed as America's most famous farm, was built in 1939 by Pulitzer Prize-winning author Louis Bromfield. It was his residence until his death in 1956.
The estate is famous for hosting Humphrey Bogart and Lauren Bacall's wedding and honeymoon in 1945.
Around the house, you will find photos of celebrities scattered around.
3. La Quinta Inn and Suites
Located five miles south of downtown with easy access to Interstate 71, La Quinta Inn and Suites also has in-room microwaves and refrigerators.
It's a popular choice for auto racing enthusiasts because of its proximity to the Mid-Ohio Motor Speedway. Rates and booking information
Conclusion
As soon as you get into Ohio, you should make sure to check out each of these things to do in Mansfield, Ohio.
It'd be better to document your experience, take pictures and remember to tell people everything about your thrill.
See you soon!
Join us on Telegram
If you loved this content, do well to like us on Facebook and follow us on Twitter to get updates and engage with other people like you who wish to immigrate to Canada or just immigrated to Canada.