If you're looking for a city that offers plenty of opportunities to explore for your short weekend getaway, check out what awaits you in the quaint town of Maryville.
Blooming with a rich cultural heritage and many outdoor spaces, Maryville provides visitors with beautiful attractions and experiences.
The city has a population of 30,000 and is located in the county seat of Blount County, Tennessee.
If you're planning a short vacation to this small Tennessee town, here are the top things to do in Maryville (TN)
Fun Things to Do in Maryville (TN)
1. Don't Miss the Competitions at Smoky Mountain Speedway
Watch dirt track racing, monster truck shows, and other exciting events at Smoky Mountain Speedway.
Smoky Mountain Speedway is a dirt track that has been home to Maryville speedway racing for over 50 years.
The dirt oval features a top-wide racing track and a grandstand with wooden stadium benches to watch the exciting events live.
This place is a must for an exciting night out with the family, so be sure to check their website for updates to catch the amazing happenings at Smoky Mountain Speedway.
2. Play Golf at Lambert Acres Golf Course
Perched in the foothills of the breathtaking Great Smoky Mountains, the 27-hole golf course features rolling hills for about 9,525 yards with rolling slopes that span the entire layout.
The golf course is really great. The elevation changes make golf here challenging and exciting.
The beautiful views of the Great Smoky Mountains form the perfect backdrop for taking beautiful photos.
They have good friendly staff, and their golf course is in good working order from the gardens to the trees. Golf is fun for everyone, no matter your ability, and should be a must-stop.
3. Visit Pleasant Hill Vineyard
Pleasant Hill Vineyard is a 30-minute drive from downtown Knoxville and a few minutes from downtown Maryville, making it the perfect place for anyone to visit.
This attraction is a unique place to organize a wedding event and reception.
The vineyards make the perfect backdrop for outdoor and indoor weddings. The main spaces for these events are the Forest, the attic and the gazebo.
Visitors can also enjoy the fresh grapes used to make the red, rosé, and delicious white wine served at these special events.
The pleasant hills can accommodate about 590 guests, and have an affordable full-service wine bar that offers modern projection technology, catering services, and Wi-Fi.
Things to Do in Maryville (TN) at Night
1. Grab a Beer at Round 6 Brewing's Craft Beer
Round 6 Brewing is a craft brewery dedicated to brewing the finest beer.
The brewery offers a range of tasty beers – so whatever your beer preference, they've got you covered.
Round 6 Brewing has a patio, patio, and indoor taproom – whether you want to enjoy your craft beer with a relaxing outdoor atmosphere on the deck and patio or sit in the taproom to watch a live sports game.
The whole family will surely have a good time here because even children can choose their drink and enjoy a snack in their children's corner.
They also host live music events at night in their Beer Garden, and on the huge lawn where you can enjoy bocce, cornhole, and more.
This family-friendly place offers a cool atmosphere where you can play some games, watch sports, listen to live music and enjoy the great company of friends.
2. Enjoy a Show at Palace Theater
This is an old-fashioned theatre that shows movies and offers children's theatre, acoustic concerts, etc.
The building was destroyed by fire and was then bought by the Crescent Amusement Company, which turned it into the Palace Theatre.
The theatre was re-modeled by Steve Kaufman and Donna Dickson. They both brought it back to life, and it is now listed on the Tennessee Trail as a huge tourist attraction.
3. Grab a Bottle With Friends at Central Flats and Taps
As the name suggests, Central Flats & Taps specializes in delicious pancakes and beer.
The bar offers a wide selection of local and national favorites, from lagers brewed in the next town to ciders from around the country.
The menu is almost as extensive as the tap list – flatbreads, paninis, salads, and various appetizers are perfectly cooked.
Things to Do in Maryville (TN) For Couples
1. Spend Some Time at Bicentennial Greenbelt Park
Bicentennial Greenbelt Park is another public park located in downtown Maryville—an urban renewal project of Maryville that aims to transform a heavily polluted area into a greener space.
The trails in Bicentennial Greenbelt Park also serve as a link for the 9-mile Maryville-Alcoa Greenway.
This park features a fountain, shaded hiking trails, creek bridges, and the nearby Blount County Library.
You can stop to watch the small population of ducks and birds living in the park or listen to the relaxing cascading sound of water from the fountain.
Bicentennial Greenbelt Park is perfect for picnicking or lounging in a quiet area to relax.
2. Get Groceries at Maryville Farmers Market
Support local producers of locally made products at the Maryville Farmers Market in downtown Maryville.
The farmers market has a variety of local produce that is reasonably priced, so be sure to stop by and sample the freshest produce sold at the Maryville Farmers Market.
All produce sold at the farmers' market is grown from the vendor's farm, and some vendors make their products from scratch.
Not only will you get fresh produce, but you'll help preserve family farms and local businesses in Maryville.
3. Go Camping at RiverJohn Outfitters
This is surrounded by two bridges for easy access. For a good camping experience with family and friends, this should be your main stop.
River Island is surrounded by many trees that serve as a shelter for visitors to relax and enjoy the scenic surrounding.
River Island also has a campground that is perfect for picnics and camping.
There is a campfire area, and if tents are to be pitched near the campfire, it is important to pitch the tents 20 feet from the campfire location.
Things to Do in Maryville (TN) For Kids
1. Let Them Play at Sandy Springs Park
This public park in Maryville is an ideal place for families with children.
Sandy Springs Park offers three different playgrounds suitable for all ages, surrounded by lush trees to protect children from the sun's scorching heat.
There are picnic tables in the park where you can enjoy prepared snacks in the shade of the large trees nearby.
You can walk through the park along their tree-lined paved path and cross several bridges that run along the meandering stream, and ducks swim nearby.
This park has several sports facilities, such as a lighted softball field and tennis courts where you can watch local sporting events in Maryville.
This place is also pet friendly, so take them for a walk if you have your furry friends with you.
A trip to Sandy Springs Park is perfect for a day out with the family, so be sure to stop by for a relaxing day at the park.
2. Christmas at Gaylord Opryland
What's better than gathering your family for Christmas at the Gaylord Opryland Resort & Convention Center in Nashville?
ICE! is returning this holiday season. Enter a wonderland carved by skilled artisans from two million pounds of colored ice.
In this original Gaylord Hotels experience, see Rudolph the Red-Nosed Reindeer's story in larger-than-life sculptures and slide-down slides made entirely of ice.
3. Go Ice Tubing
Experience our 15-foot-tall, four-stream ice hill. It's sledging fun with added ice speed!
Slide with friends and family to see who can reach the bottom first, or ride a double tube with a friend.
This is an absolute blast for kids and the young at heart!
Indoor Activities to Do in Maryville (TN) For Adults
1. Don't Miss a Thing at Capitol Theatre
The Capitol Theater is Maryville's modern entertainment center, perfect for a family getaway or evening out.
The theatre features a wide variety of historical artifacts. It is home to coffee and ice cream, offering a selection of movie-themed meals.
An art space is available in the theatre where visitors can fully experience art.
Take a blissful stroll through the Capitol Theater and enjoy the lifestyle of yesteryear.
You can also elegantly walk down their beautifully decorated red carpet full of illuminated neon lights and feel like a star of the 90s.
This is an ideal place for special events such as weddings and other various celebrations. You can also sign up for an ice cream or a cup of coffee.
2. Shop at Foothills Mall
There's nothing like a day at the mall, strolling around shopping and stopping at restaurants for good food, so be sure to stop by Foothills Mall for a fun day of shopping.
This mall may be small, but you'll be surprised at how much the mall has to offer.
Whatever you're looking for, the mall has you covered, offering a variety of shopping to recreational activities inside the mall.
You can stop by their playgrounds if you're shopping with the kids or dine at the adjacent Foothills Plaza for a nice meal after a day of walking around the mall.
3. Appreciate Art at Clayton Center for the Arts
The center hosts a variety of live performances such as ballet, plays, orchestras, musicals, and many more.
The Art Center has four art galleries, an excellent foyer, a good overall layout, state-of-the-art acoustics, function rooms, and four theatres.
The Art Center is committed to providing a haven for artistic individuals to come and showcase their talents.
Be sure to check out their website to book their beautiful shows and performances.
Romantic Things to Do in Maryville (TN)
1. Go on a Winetasting Tour at Blue Goose Farm and Winery
This family-owned farm and vineyard is a quaint destination in the beautiful valley of the Great Smoky Mountains – a visit to this place is perfect for a quiet time outdoors in Maryville.
The tasting room is located in a classic barn-shaped building that gives a rustic and cozy atmosphere and tastes the best selection of quality wines.
Take a seat on their terrace, chill, and sip a glass of wine overlooking the picturesque vineyard and mountains.
Nothing beats the joy of a sunny day on the farm surrounded by adorable farm animals, so be sure to walk around the farm and meet new friends in their pastures.
2. Bring to Life Your Creativity at Resurrected Relics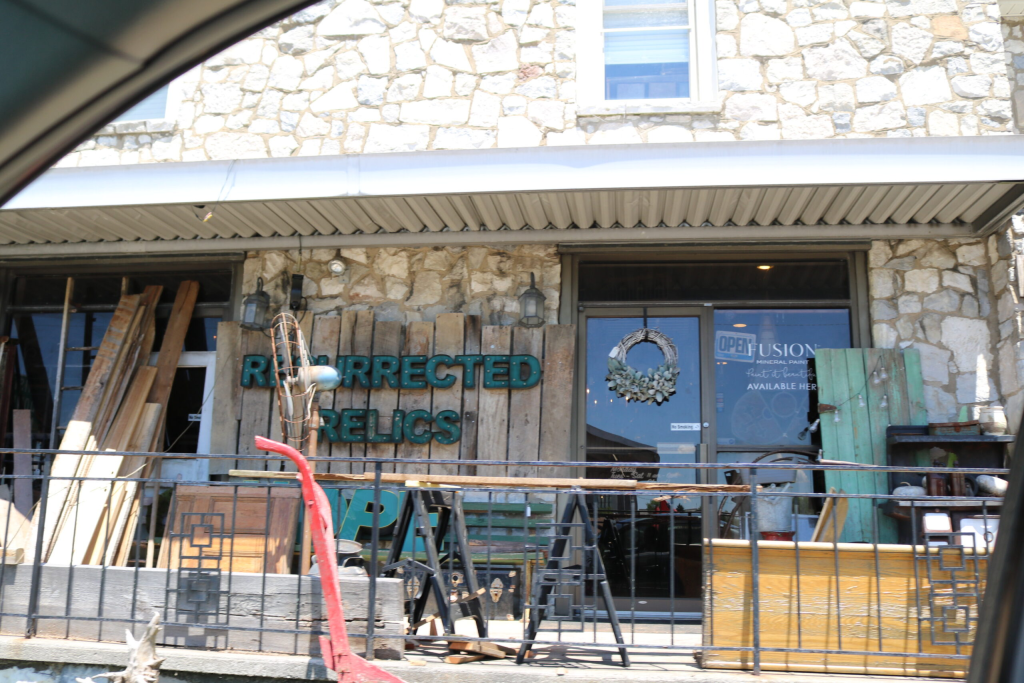 This attraction is focused on producing unique objects that can be used in home furnishings made from forgotten or rejected treasures.
Resurrected Relics is home to 20 hand-picked local artisans who fit a variety of artistic professions, such as potters, canvas artists, soap makers, stained glass, blacksmiths, photographers, carpenters, fabric artisans, and many more.
You can also sign up for customized pieces of anything you want.
Part of his goal is to make sure the community knows about the different areas of DIY and organize programs that range from welding to furniture.
In addition to their art programs, they hold a maximum of 6 classes per year and are conducted by one of their favorite artists.
It is ample opportunity for visitors to learn from their expert artists.
3. Visit Gingerbread Decorating Corner
Don't wait – make a decorating date! Unleash your Christmas creativity when you decorate your gingerbread house or cookies.
After you've decorated to your heart's content, visit the gingerbread bakery.
Free Things to Do in Maryville (TN)
1. Explore History at Blount County Historical Museum
The Blount County Historical Museum in Maryville showcases the history of Blount County, from Native American times through World War II and beyond.
This museum may be small, but they have an extensive collection of local history artefacts and archives on display.
This hidden gem is located next to the Cades Cove Museum, so be sure to stop by and discover more of Blount County's history.
The museum is run by volunteers, and admission is free, so you may need to call ahead to check museum availability.
2. Escape the Bustle of the Town at Pistol Creek Dam and Mill Race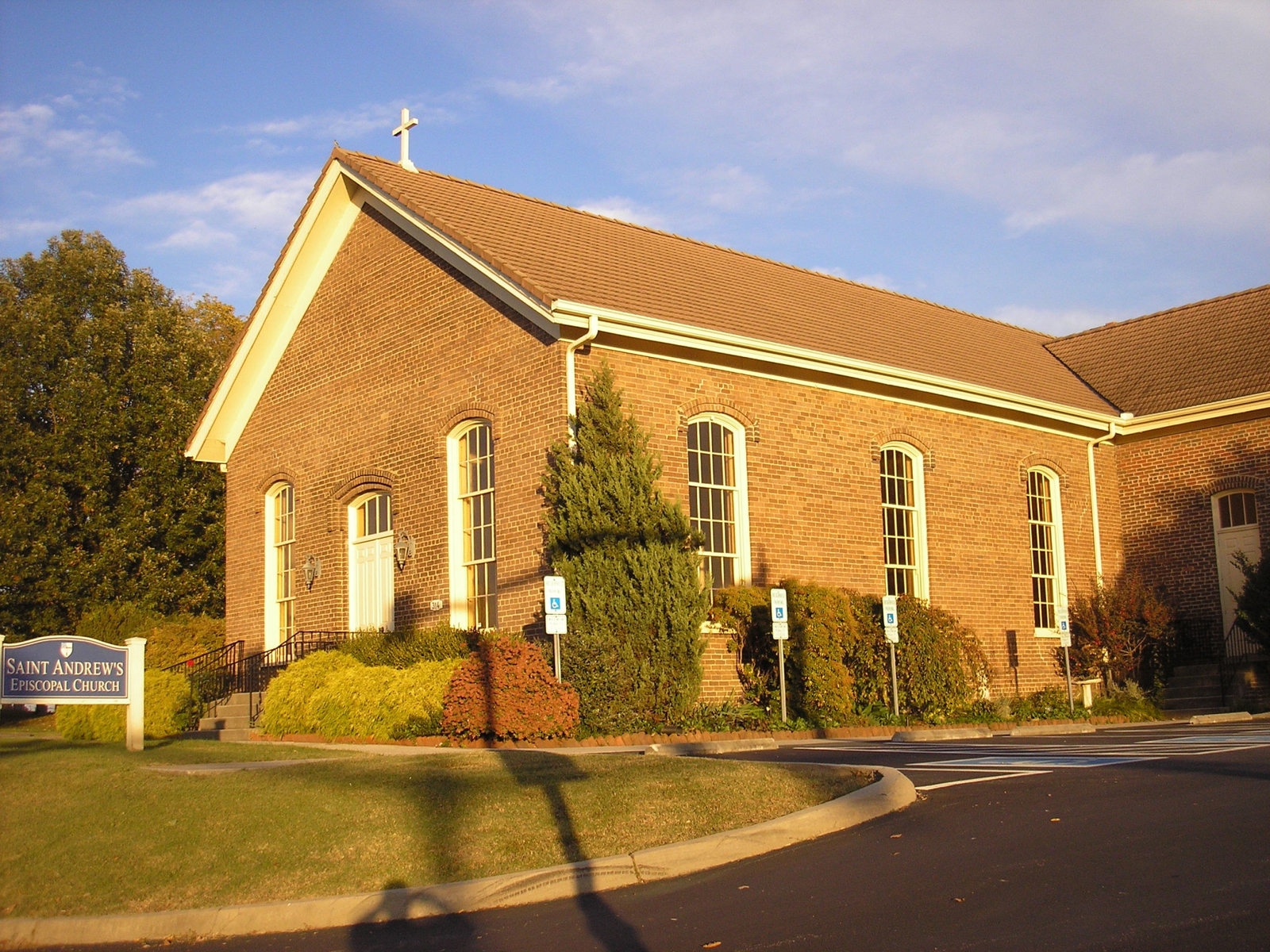 Along Maryville's Bicentennial Greenbelt Park are the ruins of a historic manufacturing mill established in the early 1900s.
This place is a hidden gem in Maryville – it's a little hideaway from the city and has a calm and soothing atmosphere.
The place is perfect if you want a quick escape from the busy community and just meditate as you are surrounded by a peaceful natural area.
You can sit under a canopy of blossoming trees and listen to the cascading sounds of water.
Be sure to stop by the Pistol Creek Dam and Mill Race and be enchanted by the Maryville gem tucked away in this small town.
3. See the City Via the Look Rock Tower
If you're up for another outdoor adventure, don't forget to visit Look Rock Tower, which offers spectacular views of the mountains.
Look Rock Tower is a short hike down a paved path lined with trees, so you can enjoy the relaxing atmosphere of nature on your way to the tower.
There is also a designated picnic area, so pack a lunch and enjoy a pleasant meal under a blossoming tree canopy.
Cheap Things to Do in Maryville (TN)
1. Visit Cades Cove Museum
Visit the Cades Cove Museum in the 230-year-old Thompson-Brown Log House, where the original furnishings of the cozy log home are on display.
The museum is home to over 1,000 artefacts dedicated to preserving the heritage and culture of Cades Cove and commemorating the lives of the people who lived in Cades Cove.
In addition to the extensive collection of artifacts and archives, there is also a cemetery near the picturesque log cabin.
2. Visit Sam Houston Historic Schoolhouse
History buffs will be fascinated by the Sam Houston Historic Schoolhouse, a log schoolhouse that was built in 1794.
Experience a day at school in the early colonial days at the Sam Houston Historic Schoolhouse and stroll the grounds' tree-lined paved path.
The school is named after Sam Houston, who taught before the outbreak of the War of 1812.
The museum showcases early education in Maryville with preserved original schoolhouse furnishings and a variety of historical artefacts dedicated to the education of future generations.
You will also learn about the life of a school educator, as the museum is a reminder of Sam Houston's work in early education.
3. Go Hiking at the Maryville-Alcoa Greenway
The Greenway follows a 9-mile linear path connecting two towns, Maryville and Alcoa, with a paved path surrounded by lush greenery.
The Maryville-Alcoa Greenway is a scenic location perfect for leisure and recreation.
In the morning or even at night, you can run in the middle of beautiful natural scenery and enjoy the well-lit paved path in the park.
Whether you want to go for a quick nature walk or pack some snacks for a picnic day, this place should be on your list of Maryville destinations.
Cool Places to Visit in Maryville (TN)
1. Greater Maryville Chamber of Commerce
The Maryville Chamber of Commerce is a modern chamber that supports local businesses, develops new industries and businesses, and promotes community development.
The Chamber consists of part-time and full-time members. The organization is led by nine members of its management team who are committed to business and community development.
Visitors are welcome to join volunteers who donate their time to ensure the success of events organized by the center and other causes.
2. Broken Arrow Antiques
If you are an antique lover, one of the best attractions in Maryville is Broken Arrow Antiques, and it should be on your checklist of things to do in Maryville (TN).
The Broken Arrow Antique Store is one of the best you'll find in the area, as it has plenty of antique items for visitors to choose from.
A visit to Maryville won't be complete without a stop at Broken Arrow Antiques to pick up a souvenir that will leave you with memories of your vacation in Maryville.
The store offers a range of nautical-themed items, from home décor to toys, clothing, and jewelry.
Children are also not left behind, as they can choose from a range of toys, including pirates, gems, and jewels.
3. Nashville Farmers' Market
The Nashville Farmers Market focuses on encouraging everyone to buy local agricultural products. The market is usually open on Saturdays and is located in downtown Maryville.
All the fresh products you will find here have high nutritional value and quality.
They help educate locals and visitors about the importance of agriculture to humanity and protect and celebrate family-owned farmland.
On Wednesdays and Saturdays, a number of vendors offer various farm products from the Eastside of Tennessee.
Farm products include fruit, seasonal vegetables, cut flowers, baked goods, honey, plant-based meats, and free-range eggs.
Conclusion
Maryville is an ideal place where you will definitely not run out of ideas for fun things to do while visiting.
This city is an ideal choice if you want to explore the plethora of parks and learn about the city's heritage using our guide on things to do in Maryville (TN) and have your best vacation ever!
Join us on Telegram
If you loved this content, do well to like us on Facebook and follow us on Twitter to get updates and engage with other people like you who wish to immigrate to Canada or just immigrated to Canada.