Having the best vacation begins with the fun things to do in Merritt Island. What's a vacation without fun things?
Florida, the Sunshine State, is a beautiful haven for hiking.
Beaches, museums, artistic elements, and cultural atmosphere, often all close together, make Florida a vacation destination like no other!
But with so many fun options, you might have trouble choosing where to go. So to help you decide which places are your must-see vacation spots, here is a travel guide to the best things to do in Merritt Island, Florida!
This Floridian Island is blessed with warm rays all year round, enhanced by the cooling sea breeze from the Atlantic.
Yet Florida's Cape Canaveral is much more than just a beach getaway; it's a treasure cave of nature, science, artistry, and history all rolled into one.
Thanks to its role as a space base, it's served as a significant rocket launch.
And with a diverse array of events, restaurants, celebrations, and beaches, the infamous Kennedy Space Center, the beloved Manatee Sanctuary, and the signature Ron Jon Surf Shop, this fun-rich piece of paradise rarely disappoints.
Here are the fun things to do in Merritt Island the next time you travel through East Florida.
Fun Things to Do in Merritt Island
1. Explore Local wildlife at Manatee Sanctuary Park
Located on the Banana River and spread over approximately 10 acres of land, Manatee Sanctuary Park is a peaceful and beautiful place perfect for picnicking, fishing, kayaking, or walking around.
As its name suggests, the park houses many manatees (Florida's state marine mammal), which you can see lounging in the shallow waters or basking on the shores.
These friendly and bubbly beauties are known to come and feed on the sea grass on the boardwalk from time to time.
If you don't spot one, keep your eyes peeled for the occasional dolphin, eagle, waterfowl, and colorful birds.
Apart from the animals, it is a great place to watch the sunset and forget the hustle and bustle of the big city for a few hours.
And with a handful of peaceful walking trails, exercise stations, a youth playground, quirky sculptures, and covered picnic areas, there's something for everyone to enjoy.
2. Join the Cocoa Beach Pier Area Bike Tour
Avoid the car and traffic while on two wheels and on the open road.
With tours led by nerdy local guides who are happy to share their knowledge of the area's history, culture, and ecology, Cocoa Beach Bike Tours offers a fantastic way to see the sights of this lovely coastal town.
As you witness the Cape's top reel, you'll pedal through tree-lined streets past beautiful beach houses, historic landmarks, and some of Florida's best-surfing spots while strolling through the picturesque downtown and spots like the Ports End Observation and Jetty Park.
Depending on your tour, you will most likely spend some time in lagoon parks and spotting manatees and dolphins.
And where better to end your tour than at the world-famous Cocoa Beach Pier?
A local landmark for over 50 years and spanning 800 feet above the Atlantic Ocean, it's the perfect place to go for some fresh sea air, try your hand at fishing (or people-watch), or simply enjoy a refreshing drink or bite.
Eat in one of the many restaurants and cafes that line its borders.
Typically for 3-4 hours, you'll find a variety of Cocoa Beach bike tours available, and you'll be able to choose between regular and push bikes.
3. Take it Easy for a Day at Cherie Down Park
Looking for somewhere to spend time and enjoy the natural beauty of Cocoa Beach? The beachside hidden gem, Cherie Down Park, is the perfect spot.
This nice little park is located in the quieter northern suburbs of Cape Canaveral, about 3 miles north of Cocoa Beach and a short distance from the warm waters of the Atlantic.
The seven-acre park just beyond Peacock Beach offers stunning views of the water.
Cherie Down, a great spot for lunch, has several grills and picnic tables with restrooms and places to shower if you need to rinse off after a swim in the ocean.
You'll find plenty of free parking and a beautiful 350-foot boardwalk that crosses the sand dunes if you want to stretch your legs.
The best part is that admittance to the park is free every day from sunrise to dusk.
A wonderful option if you wish to avoid paying the Jetty Park ride cost is to walk 20 to 30 minutes in the sand from Cherie Down Park to Jetty Park.
Things to Do in Merritt Island at Night
1. Meet Astronauts at the iconic Kennedy Space Center
Simply said, a visit to the Kennedy Space Center Visitor Complex is a must-do on any trip to Cape Canaveral. Not only is it one of the best things to do in Cape Canaveral, but in the entire state!
As one of America's most sought-after tourist destinations, you'll need to block off a full day.
There's something for everyone, regardless of age or interest in space travel, with a plethora of offers, including tours and simulators, IMAX movies, displays on spacecraft, and many mission zones.
And with a close look at historic spacecraft like Atlantis, 60 interactive displays celebrating the history and technology of the NASA Space Shuttle Program, and inspirational presentations by past and present astronauts.
You're sure to leave feeling inspired.
Tomorrow's space shuttle experience will provide an adrenaline rush unlike anything before experienced, and the astronaut training simulator will teach you how to operate one of humankind's most complicated machines.
Of course, live rocket launches are undoubtedly the highlight of the space center if you're fortunate enough to time it just right.
But even if not, the experience of touring real NASA control rooms and standing next to real giant rockets in the Rocket Garden is sure to be unforgettable.
You can get your tickets at the door, but if you book online, you'll also have access to VIP packages, hotel pickup options, pickup, and transportation from Orlando, depending on your chosen route.
You won't go hungry either, thanks to the abundance of on-site eateries.
2. Visit the Dinosaur Store and Museum to Travel Back in Time
One of Florida's most unusual tourist destinations, the Dinosaur Store and Museum, is hidden away in the streets of Cocoa Beach, just two blocks from the ocean.
As its name implies, the museum is crammed with facts (and actual fossils!) about these amazing prehistoric creatures.
Where else can you see a life-sized dinosaur skull hanging from the ceiling? But even if you're not to be a paleontologist, it's still worth visiting for its pure odd quotient.
With dozens of different dinosaur replicas and real skeletons on display – as well as fascinating replicas of the French cave paintings at Lascaux and an array of Egyptian, Chinese and Mesoamerican relics, fossils, and ancient minerals. This place will surely be a hit with history buffs and dinosaur lovers.
For the extra feel of adventure, don't miss the new adventure zone: a highly interactive area with live alligators and reptiles, a fossil hunting area, and plenty of fun and educational hands-on demonstrations.
If you'd like to bring home a replica fossil to show off to everyone back home, the neighborhood store carries everything from t-shirts and toys to those, too.
3. See How Space Travel Evolved at the Air Force Space & Missile Museum
Space fans rejoice—the Air, Space, and Rocket Museum at the Space Center's Launch Complex 26 is one of the best things to do at Cape Canaveral, and admission is completely free 
This fascinating museum, which is devoted to preserving the history of the US space program, allows visitors to learn about and see some pretty amazing objects from the many eras that document the intriguing history of space and the rockets used by the US Space Force.
From old photos and documents from space launches to more than two dozen rockets, rockets and spacecraft, there are a variety of interesting exhibits on offer that make it worth a visit for anyone with a love for space travel.
One of the best ways to get to the museum is on the free "Cape Canaveral: Then and Now" tour, which runs Thursday through Sunday and stops at several historical sites around Cape Canaveral Air Force Station
Things to Do in Merritt Island For Couples
1. Enjoy the view at the Exploration Tower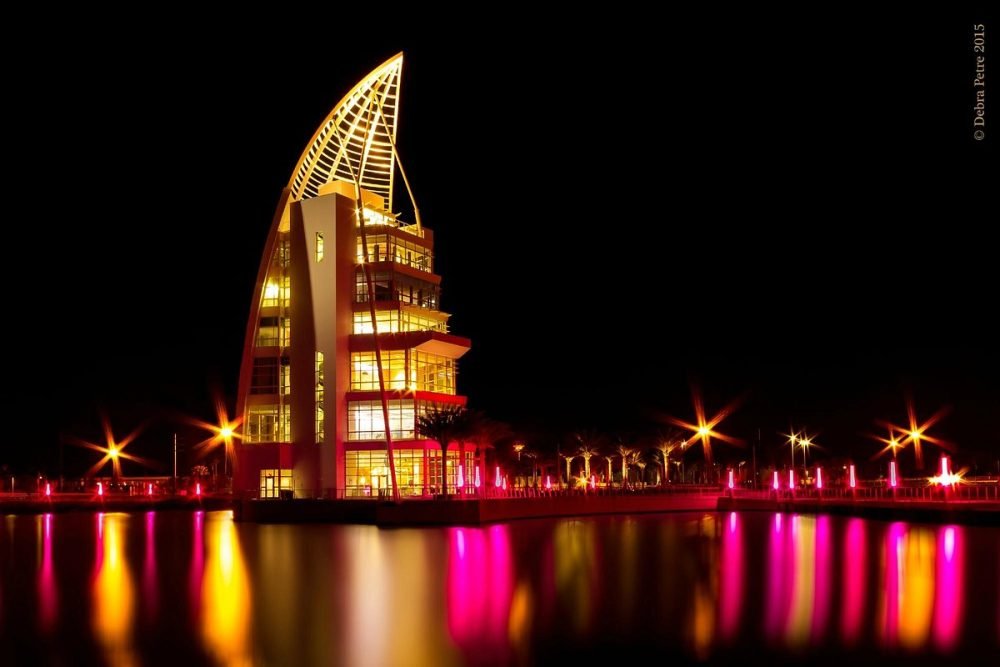 Rising about seven stories, right on the waterfront and right next to the cruise terminals at Cape Canaveral, the observation tower offers unbeatable views of the harbor, the Kennedy Space Center, Air Force Station, Cocoa Beach, and more.
But this is more than just a viewing center. As one really busy cruise port in all of North America, it also serves as an interactive museum that explains the region's history, from its earliest days as a crucial component of Florida's space program.
The seven storeys of the building each have a distinct function, such as a restaurant, museum, or lookout.
There is a lot to be learned from the interactive displays on air and space frontiers (level 6), the numerous ships and boats that travel through Port Canaveral (level 5), and the history of the surrounding environment (level 2).
Bet the state-of-the-art 72-seat cinema showing regular short films (exclusive to the Tower) and the top-floor outdoor terrace where you can snap a few photos or just take in the view, especially if you have children in tow.
2. Join a Dolphin Watching or Kayaking Trip!
Known for its friendly residents, there is no better place to go dolphin watching than Florida's Atlantic coast. You can sometimes spot them frolicking in the waves right from shore, but consider taking a boat or kayak tour for a closer encounter.
Many operators offer tours – some as short as an hour, others as long as half a day or longer – so you're sure to find something that fits your schedule and budget.
And with experienced guides guiding you, you're sure to learn all sorts of fun facts about these amazing creatures as you go on your adventure.
Manatees, turtles, stingrays, pelicans, and other animals call this stretch of coast home, so keep an eye out for them as well. You never know what you could see.
These outings provide the opportunity to venture off the usual path, stroll through backwaters, and along mangrove banks to see these exotic animals in their native habitat, and are suitable for both experienced kayakers and beginners (including kids)!
3. Head to Orlando for an Exciting Day's Trip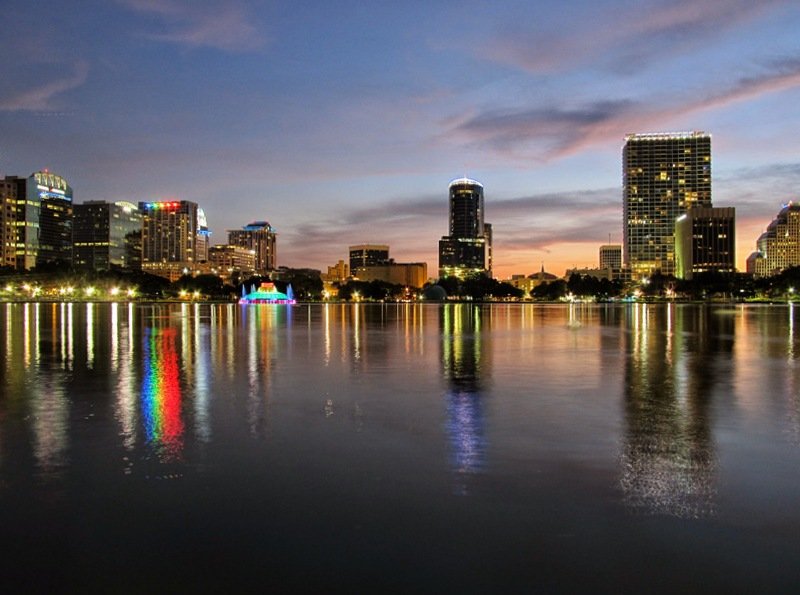 Orlando is known as the world's theme park capital for endless fun. This is only an hour's drive from Cape Canaveral, making it an ideal day trip for families and thrill-seekers alike.
There is just something for the entire family, from well-known places like Disney World, Universal Studios, and SeaWorld to lesser-known (but no less entertaining) locations like Gatorland, Wonderworks, and Ripley's Believe It Or Not!
Despite being inland and built on wet swamps, Orlando still knows how to help keep visitors cool during the summer days when the mercury roars.
Orlando's best water parks provide much-needed relief from the heat, with Wet 'n Wild, Aquatica, and Typhoon Lagoon (to name a few) offering their own unique take on fun in the sun.
Aside from the theme parks, there is no shortage of fun things to do in Orlando.
World-class malls like the Mall Millenia, Florida Mall, and Orlando International Premium Outlets draw large crowds, especially during the post-Thanksgiving sales. Orlando is also a shopper's paradise.
There is always an activity to attend in the city if you want live-action because Orlando is also home to the adored Orlando Magic (NBA) and Orlando City Soccer Club (MLS).
Things to Do in Merritt Island For Kids
1. Drift Around the Turns on the Beachside Grand Prix kart Track
The Beachside Grand Prix, which takes place in the city center of Cape Canaveral, is sure to get your heart pumping whether you're an experienced racer or just looking for something entertaining to do with the family.
There are many opportunities to drift around turns and push the pedal to the metal at almost 30 miles per hour on a sizable outdoor track built for (safe) speed and thrill.
This well-known outdoor circuit is excellent for individuals wishing to test their driving talents because it features quick, all-electric go-karts and a track that incorporates vertical difficulties with hills and traditional twists and turns.
Not only that, but the Beachside Grand Prix also hosts a miniature golf course to perfect your putting and a snack bar serving delicious food and drinks.
So what are you waiting for? Start your engines and head down to the Beachside Grand Prix!
If you book a go-kart race, it's only $5 extra for mini golf – so it's better to do both than just one of them.
2. Visit the Rocket Launch Viewpoints
For good reason, Cape Canaveral, known as the "Space Coast," is the ideal location to see a rocket launch and experience the roar and exhilaration of thousands of gallons of burning fuel!
There are a lot of places to observe the action along Highway A1A, but most people go to Playalinda Beach, Jetty Park, or Cocoa Beach Pier.
Try any of the multiple parks and nature reserves in Canaveral National Seashore if you want to avoid the crowds but keep in mind that you'll need a permit to enter these locations.
The U.S. Astronaut Hall of Fame is a good option if you want to mix the experience with some study.
The Kennedy Space Center launch tickets page has the most recent information. Of course, if you want the complete VIP experience, there are many tour companies that offer bus transportation and access to exclusive viewing locations for a close-up view of take-off.
3. Visit Golf N Gator for Some Reptile Amusement.
Golf N Gator is a certain treat for anyone traveling with children in tow, promising fantastic fun for the entire family. 
The family-friendly attraction features two 18-hole putt-putt courses with a tropical theme, a unique mini-golf experience, and the opportunity to feed live alligators.
The courses at Golf N Gator are scenic and difficult, making for a wonderful few hours of fun; either buy a ticket for one round or choose the all-you-can-putt option if you want to stay a little longer.
The greens are surrounded by lush vegetation and a water feature.
This is a terrific pastime for both kids and adults alike, and it's sure to be a memorable one thanks to enjoyable obstacles like waterfalls and bridges, as well as a few difficult holes towards the end.
In addition to putting, Golf N Gator offers a treasure-hunting adventure, frequent animal shows with its resident gators, birds, snakes, and tortoises, and the Beach Grand Prix go-kart race.
Indoor Activities to Do in Merritt Island
1. Visit the Historic Cape Canaveral Lighthouse
Featured on many postcards of the area, the Cape Canaveral Lighthouse has stood tall since 1848 and is part of the oldest structures in Brevard County.
Built to warn ships of the treacherous shoals that lie just offshore, the lighthouse has been an iconic part of the area's coastline ever since and now stands as a National Heritage Site; it has been carefully maintained and restored to its previous glory.
At 46 meters tall, the black-and-white-striped lighthouse is definitely a sight to behold, and it's worth climbing the five stories up for spectacular views of Port Canaveral, Cocoa Beach, and beyond.
As part of the official tour of the lighthouse, you will have the opportunity to learn about the history of this famous structure and the current efforts to protect and preserve it for future generations.
2. Test Your Luck with Casino Cruise
Part Vegas-style casino, part dinner cruise, part live entertainment, going on a casino cruise is the best way to add a touch of glamour and sophistication to your trip (and an adrenaline rush while you wait for the roulette wheel to stop.
Victory Casino Cruises' five-hour sailings depart from Port Canaveral twice daily and offer visitors the chance to try their luck on more than 600 slot machines and over 30 gaming tables and also enjoy great views of the sparkling Atlantic as you sail on your merry way.
With two drink tickets included and an option to buy more if you're thirsty, as well as a la carte lunch or dinner, plus a five-hour cruise for just $20, so long because you won't run out luck at the tables, it can be a great activity for money.
3. Grow Your knowledge at the Sands Space History Center
Things to do in Merritt Island
With countless engaging exhibits on early rocketry, the Apollo missions, and more, The Sands Space History Center is the best place to learn about the area's history and the role Cape Canaveral has played in the complex, ever-evolving U.S. space program.
Although smaller than other museums in the area, there is plenty of fascinating equipment and exhibits to keep you busy long enough.
From the Atlas booster engine to Mercury Boilerplate Capsules and countless photos of historic launches in the area =space geeks are sure to rejoice.
Admission is free, and since the History Center is located right behind the Cape Canaveral Space Force Station, you don't need to purchase an entrance ticket to the Cape.
Plus, for all of you looking for unique souvenirs to take home, this gift shop has various NASA, Air Force, and Space X trinkets and trinkets.
Romantic Things to Do in Merritt Island
1. Relax at Jetty Park & ​​Campground
Right across from the Canaveral Barge from the Space Force Station, Jetty Park is the best place for many reasons.
If you're simply visiting for a few hours, the pristine beach (with lifeguards on board) and pier that juts out into the Atlantic provide the perfect space to relax and soak up the view, let the kids run wild on the playground or on-site.
some local wildlife on shallow banks (watch out for turtles)
But if you're planning to stay longer, Jetty Park also offers a range of accommodation options.
From tent sites, rustic cabins, RV hookups, a general store, and picnic pavilions, you can make it a real vacation.
Either way, its location makes Jetty Park a killer place to watch ships, submarines, and missiles do their thrill, with plenty of marine life for snorkelers and a range of water activities. Kayaking and jet ski hire are part of them.
2. Look Around the colossal Ships at Port Canaveral
Regularly welcoming huge cruise ships (and submarines!), Port Canaveral is a hub of activity day and night.
There's always something going on at the Port of Miami, the second busiest cruise port in the world.
Whether it's watching one of Royal Caribbean's enormous ships sail into or out of the dock or admiring the numerous private yachts and charter boats bobbing up and down in the water.
Port Canaveral is worth a trip, even if you don't intend to take a cruise while there. 
It's simple to spend an afternoon or evening people-watching and taking in the ambiance thanks to the abundance of eateries, cafes, and bars that line the boardwalk, as well as some good seafood spots if you're in the mood for something fresh.
The view is heavenly: due to its location south of the Space Force base, the freeport is a prime spot for watching rocket launches
3. Try Paddle Boarding
Stand-up paddleboarding, a sport that's both relaxing and a lot more exercise than meets the eye, has taken the world by storm (albeit an age-old activity) over the past decade, and Cape Canaveral is no exception.
Down in Cocoa Beach (just a short drive from Cape Canaveral itself), you'll find several SUP rentals that offer boards and lessons for all levels – even if you've never tried SUPing before, you'll be hooked in no time.
Once you've mastered that, it's time to explore! Paddle around the shallow waters of the Banana River, keep an eye out for turtles and stingrays or head out into the open ocean for a good workout.
Why not give SUP yoga a try if you're feeling particularly daring? It's a fantastic method to exercise and get some activity.
Or, if you're traveling with a large group, think about renting an enormous inflatable board that can hold more than ten people!
Cheap Things to Do in Merritt Island Bay
1.  Play a few Rounds of Golf Florida
Golf Florida is home to some of the world's most beautiful golf courses.
And even though you might not consider Cape Canaveral to be a golfer's paradise, there are actually several top-notch courses nearby that are ideal for afternoons spent on the fairways in the sweltering sun.
The most breathtaking vistas in all of Florida may be seen at the public club Cocoa Beach Country Club, which is only a short distance from Cocoa Beach.
Its three courses, Dolphin (the shortest), Lakes (the longest), and River (the most spectacular), each have nine holes with a total of 27 sand bunkers.
If you still need a bit of practice, there's a driving range on site, while the 19th Hole restaurant prepares a hearty meal once you get down to eating.
Savannahs Golf Course is not too far away on Merritt Island, a lush, tranquil course perfect for a game or two.
With its subtropical landscape and natural elevation changes, the Savannahs is the most unique course you'll play in Florida, not to mention home to plenty of wildlife – keep your eyes peeled for alligators!
Savannahs are located just minutes from the Kennedy Space Center,
Are you up for a challenge? The 525-yard par-5 seventh hole is considered one of the most difficult fairways in Central Florida.
Do you think you have what it takes?
Another great option for those looking to travel a little further is the nearby Viera East Golf Club on the mainland, which boasts 18 holes of championship golf on greens designed by renowned golf course architect Joe Lee.
2. Enjoy All That the Banana River Water Reserve Has to Offer
Simply said, a trip to the Banana River Aquatic Preserve is a must for any wildlife enthusiast and one of the must-do activities in Cape Canaveral.
The reserve is home to various animals, including manatees, dolphins, and bald eagles, and spans more than 30,000 acres of mangrove forests, seagrass beds, and salt marshes.
Plus, you'll be greeted by the largest pelican nesting area on the Atlantic coast, you'll have a good chance of spotting lots of alligators, and you'll probably come across a loggerhead turtle or two!
Although there are various ways to explore the reservation, kayaking is likely the most well-liked.
You may either sign up for a guided tour for a more educational experience or rent a kayak from one of the many businesses in Cocoa Beach and go kayaking on your own.
Consider trying stand-up paddleboarding if you're feeling very daring.
SUPing is a fantastic way to exercise while soaking in the breathtaking landscape.
And, of course, if you prefer to travel in style, you'll have no shortage of VIP boat tours or boat rentals to choose from.
3. Walk the Yellow Brick Path at the Wizard of Oz Museum
Let's see the wizards!
Cape Canaveral's Wizard of Oz Museum, just a 5-minute drive from Cocoa Beach, is full of nostalgia, magic, and plenty of homages to our favorite mishmash of weirdos should rank high on the bucket list for any dedicated fan of the classic story.
Opening in 2021, this new 20,000-cubic-foot museum is highly interactive, with state-of-the-art exhibits that let you try on Dorothy's shoes and travel through Kansas' infamous tornado, Munchkin Land, and a poppy field to the sparkling Emerald City.
A treat for movie (and book) fans, the museum offers a wide range of memorabilia, including Dorothy's outfits, original movie posters, comics, toys, maps, original props and costumes, collectible figures, and beautiful first-edition books.
A witch's broom! There are also hands-on exhibits where you can take a photo in Oz with a 360-degree "Immersive Van Gogh"-style projection or walk down the museum's very own Yellow Brick Road.
Not to be overlooked is the extensive collection of original puppets and sets used in the 1950s and 1960s Chicago theatre productions.
The museum is open every day from 8 a.m. to 5 p.m., with the possibility of a tour with the owner upon prior online reservation!
Free Things to Do in Merritt Island
1. Go off the Beaten Path with Canaveral Wildlife Tours
Although the Cape is best known for its rocket launches and space programs, plenty of wonderful wildlife can be found in and around the ecologically diverse area.
On the 140,000 acres and 24 miles of the barrier island, you will find no less than 500 different species, many of which are endangered and rare to see anywhere else in the world.
A crowd favorite among nature-loving tourists, Canaveral's dedicated and locally-led wildlife tours offer visitors the chance to get up close to—and learn a lot about—some of the more unique creatures that make up this part of Florida their home.
From alligators to bald eagles, manatees, pulsating schools of fish, and even a friendly dolphin or two if you're lucky, the variety of wildlife on offer in and around the Cape is staggering.
The length of the tours, which typically include hotel pickup and drop-off, ranges from four to six hours. This gives you many opportunities to see amazing animals in their natural habitat.
These wildlife tours are regarded as one of the must-do activities in Cape Canaveral, as they include lunch, an air-conditioned executive coach to transport you, and a knowledgeable and personable guide on hand to answer any questions.
2. Test your Balance at Cocoa Beach Aerial Adventures
Cocoa Beach's Aerial Adventures Park, towering about 45 feet above the ground and filled with all sorts of obstacles and zip lines, is one of the most popular things to do at Cape Canaveral for kids and adults alike.
With almost 50 different challenges to overcome (spread over 7 different heights from beginner to extreme), this ropes course is not for the faint of heart – but it's an absolute blast with breathtaking views of the beautiful canopy of a 100-year-old oak.
You also see the Atlantic Ocean on one side and the Banana River on the other.
One minute you'll be tiptoeing across wide beams and intricate balance logs; next, you'll be crawling through tunnels, zooming in on zips, gathering strength into monkey arms, and then jumping across rickety suspension bridges.
2. Race Against Time at Escape Cocoa Beach
Do you think you have some potential as a detective?
Possible successor to Sherlock Holmes? 
Now is your chance to demonstrate it, thanks to Espace Cocoa Beach!
Jailbreak, Rocket Science, Bank Heist, and Mystery of the Black Dahlia are just a few of the four meticulously designed scenario rooms that will give you lots of chances to demonstrate your problem-solving and wits under duress.
To leave the chamber before time runs out, you and your team will have one hour to work together to locate clues, decipher codes, and solve riddles and puzzles.
The escape room, which is less than ten minutes from the well-known Westgate Pier, is situated on Atlantic Avenue in the center of Cocoa Beach.
It is not just a go-to activity for rainy days but also a well-liked introduction to the vibrant nightlife in the neighborhood.
Cool Places to Visit in Merritt Island
1. Go surfing!
Sun-kissed Cape Canaveral, which always exudes a laid-back vibe, Cape Canaveral is the perfect place to learn to surf—or, if you can already hang ten like a pro, just enjoy yourself time at sea waves in the warm waters of the Atlantic.
With several beaches to choose from (Playalinda and Cocoa Beach are two of the most famous), great surfing conditions are easy to find. With long, consistent waves that make for an enjoyable ride, it's no wonder the Space Coast is a popular spot for surfers worldwide, including multiple world champions.
If you want a more local feel, away from the tourists near the infamous Ron Jon surf shop, then either the streets near downtown Cocoa Beach or 2nd Light Beach are great options; offer excellent breaks without the crowds.
The break most synonymous with East Coast surfing is Sebastian Inlet (a beautiful 45-minute drive south of Cocoa Beach); closer to home, Tables Beach is a crowd favorite, as is the mid-tide Indialantic Boardwalk.
But if you're unsure where to start, plenty of surf schools in the Cocoa Beach area can provide lessons and rentals for surfers of all levels.
2. Explore the Museum and Gardens of Vizcaya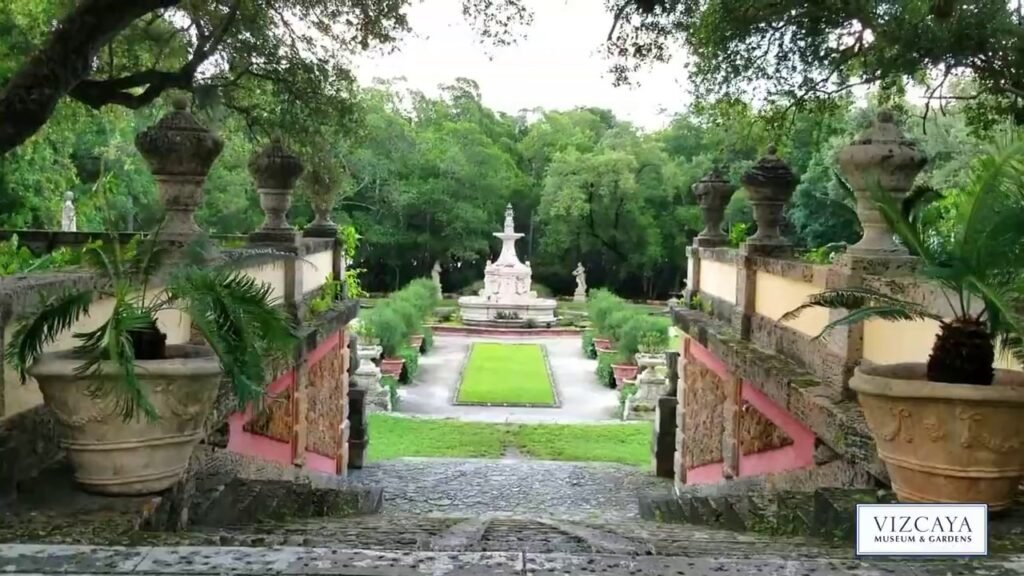 Formerly known as Villa Vizcaya, the immaculate Vizcaya Museum and Gardens is the former residence of merchant James Deering. It was built in the Coconut Grove neighborhood of Miami in 1916.
This gilded mansion is located along Biscayne Bay and is surrounded by 10 acres of perfectly manicured gardens, mangroves, and rocks. You can tour this wonderful National Historic Landmark and explore its fountain garden and stunning architecture.
3. Spend the Day on Anne Marie Island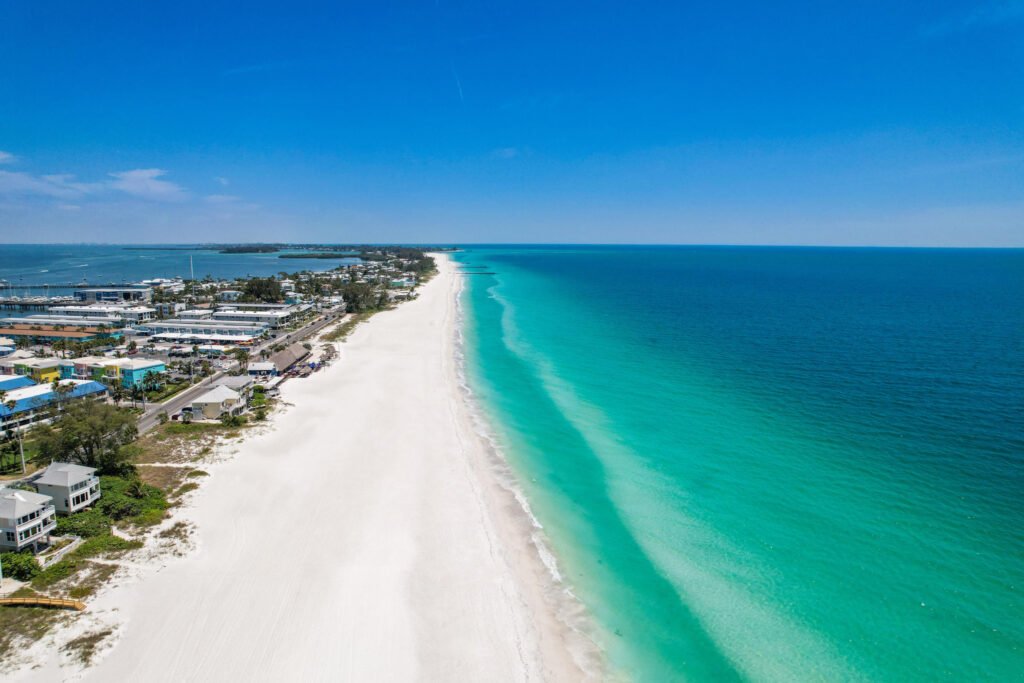 Anna Maria Island is a barrier island on Florida's Gulf Coast near Bradenton City. It is a popular vacation destination known for its pristine white sand beaches, such as Manatee Beach Park
Lined with shops, galleries, markets, and cute restaurants, Pine Avenue is a great place to spend a day relaxing and unwinding.
Conclusion
On Merritt Island, there's something for everyone.
Have an unforgettable experience doing the above-listed 27 best and fun things to do in Merritt Island.
Join us on Telegram
If you loved this content, do well to like us on Facebook and follow us on Twitter to get updates and engage with other people like you who wish to immigrate to Canada or just immigrated to Canada.