Looking for the best and most fun things to do in Murfreesboro? Murfreesboro is a busy college town and a place where history is as closely linked as the future.
The Stone River, which runs through the city, supports green spaces, hiking trails, and parks.
Running mainly along the Greenway River. You can feel the past of the city by visiting the historic Cannonsburgh Village.
If you want to learn how the American Civil War affected everywhere, come to Stones River National Battlefield and Fortress Rosecrans.
Murfreesboro is surrounded by rich, fertile agricultural land, with small and large farms available. Like the farms of Batey Farms and the historic Blueberry Patch, some of them allow visitors to pick up their products.
At Mayday Brewery, you can taste the unique craft beers and if you want to try the delicious South African food, visit Toot's Good Food and Fun restaurant.
Read on as we take through things you can do in Murfreesboro, TN.
Fun Things To Do In Murfreesboro
1. Relish Beauty and Peace at The Wat Lao Buddhist Temple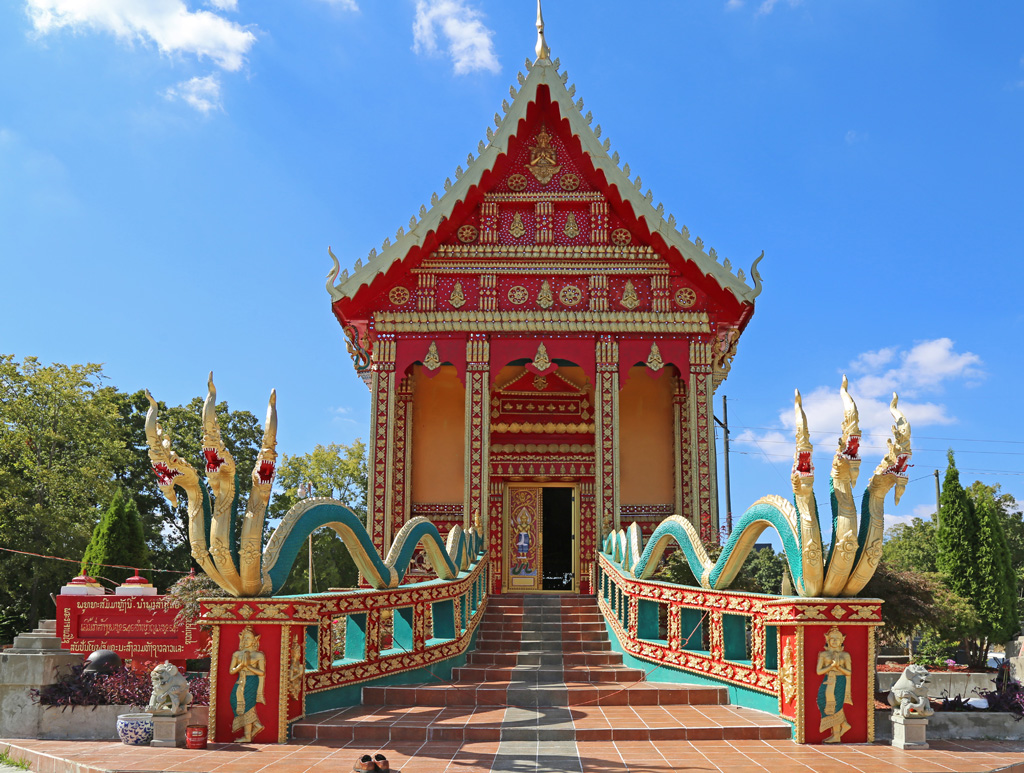 Wat Lao Buddhist Temple is located on the Old Nashville Highway.
This temple is a revelation and attracts travelers because of its intricate beauty and oriental ethnicity.
Spending time in the temple ranks among the fun things you can do in Murfreesboro, as its appearance ensures that it keeps you in awe. Lighting lamps, bells, and whistles, to name a few.
You will be amazed at the garden and the green grass where the golden statues of the Buddhist gods lie.
The calm atmosphere surrounding the entire temple is ideal.
Members have good relationships with guests and are very welcoming.
Do well to visit Wat Lao Buddhist Temple. Its paintings, Asian architecture, and various intricate colors make it worth a visit.
2. Long Hunter State Park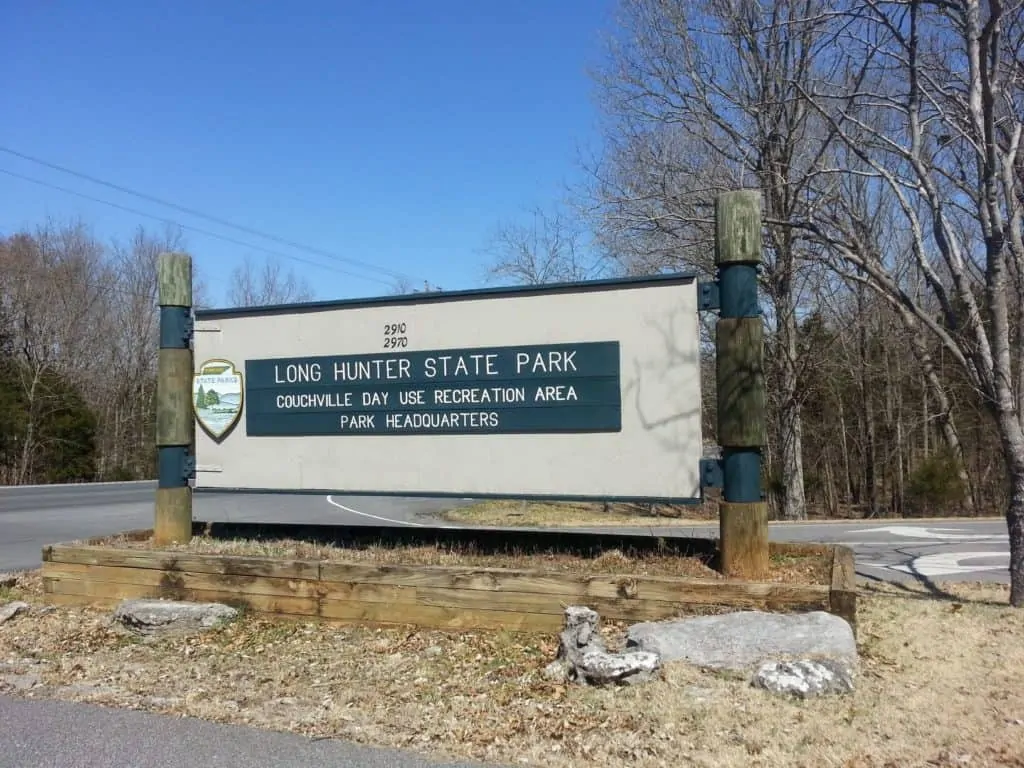 Founded in 1974, Long Hunt State Park is a 2,600-hectare park that should be added to your list of activities in Murfreesboro.
Long Hunt State Park has four locations: Bryant Grove, Couchville, Baker's Grove, and Sellars Farm.
The park is a popular destination for a variety of activities, including fishing, nature walks, and hiking.
There are two boat launch ramps located in the beautiful J. Percy Priest, event venue, small tourist center, group camp, and inland campground.
The mountain trails spread more than 20 miles that cater to a wide range of habitats and locations, from simple hiking trails to the most difficult and the longest in the park.
There is also a self-guided Arboretum Trail and a Volunteer Trail over five miles long along the shoreline.
Sella's Farm State Archaeological Area is a Native American settlement, one of the few in Tennessee protected by a united government.
3. Stones River Greenway
The Murfreesboro Greenway System connects green urban areas, neighborhood parks, historical parks, and bike and mountain trails.
It includes the Lytle Creek and The Stones River greenway. Greenway has well-maintained areas for nature, hiking or cycling, hiking and running.
The trails span up to 15 miles, and more and additional routes are added regularly.
There are few places to reach the Stone River for those who would like to introduce kayaks and boats.
There are 13 accessible trailheads that provide access to the Murfreesboro Greenway System from various parts of the city.
Things To Do In Murfreesboro At Night
1. Visit Nirvana Bar & Lounge
Located in the heart of Murfreesboro, the Nirvana Ultra Lounge is a state-of-the-art lounge and flexible event space that offers excellent service.
An amazing series of crafted cocktails and a delicious menu run by chefs are available from open to late in the evening.
Nirvana is a high place with a high ambiance. From VIP reservations to corporate events and entertainment events.
Nirvana Experience offers a comfortable and intimate setting that redefines nightlife.
2. Visit Mayday Brewery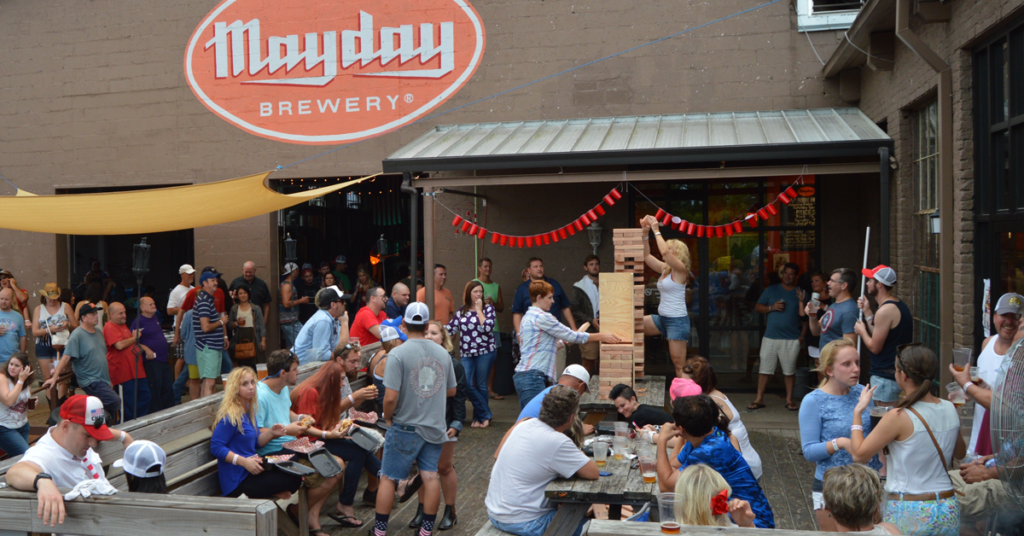 Mayday Brewery is located in the magnificent historic building of downtown Murfreesboro.
A bar, a place where locals are known to hang out on Thursdays and Fridays and is a great place to enjoy a selection of handmade beer and live music in a comfortable setting.
The taproom, a favorite of consumers, is right next to the brewery, in a spacious brick-built area with stunning ceilings, large meeting tables, murals, and a variety of tap beer.
The liquor company hosts a theme party on Mondays with costumes, live entertainment, and even a special beer bottle.
A tour of the brewery is offered on Saturdays.
There is always a food truck parked for hungry guests in the area.
3. Learn More about the City at the Avenue Murfreesboro
A real traveler can visit a city by being a part of it and not just an outsider.
So, the right way to experience the real taste of Murfreesboro is to walk around the city and immerse yourself in its beauty and spirit.
What better place to live than in the busiest part of town?
Avenue Murfreesboro abounds in luxury cafes, supermarkets, luxury stores, restaurants, and multiplexes.
There are beautiful sculptures around the street.
Here, you get to enjoy the beauty and ambience of the city while shopping until you throw it away.
So, if you want to enjoy the beauty and aura of the city, Avenue is the best place to hike. You can also go shopping!
Things To Do In Murfreesboro For Couples
1. Toot's Restaurant
For the best dining experience, add the Toot Restaurant to your to-do list in Murfreesboro.
Each of the four places they have within Murfreesboro is alive, often very loud, noisy, almost always full, uncomfortable and pleasant, which is what you would expect from a restaurant.
Everything inside their first restaurant in Murfreesboro, which opened for the first time on April 15, 1985, is significant; the restaurant is large and fitted with a large screen TV.
The restaurant offers curly fries in large portions, like their burgers, as well as liquor too.
Their menu is packed with South African favorites such as wings, oysters, chicken breasts, oysters, and burgers, all fried, with the exception of their excellent green oysters.
2. Visit Hattie Jane's Creamery
Few things are more exciting to do in Murfreesboro as a couple than eating ice cream from popular local ice cream.
Hattie Jane's Creamery gets its milk from the local Hatcher Family Dairy.
They offer the best flavor in town, and their ice cream parlor has made a good name for itself.
You both can even put your hands on some of the seasonal flavors while you are around.
You will enjoy ice cream with donut flavor as well as coconut flavors and pudding; all are available here.
Hattie Jane's Creamery comes with unique flavors that are popular and will be enjoyed by everyone in town, including tourists.
So, try the parlor yourself. They open at noon every day of the week except Wednesday.
3. Shop At Batey Farms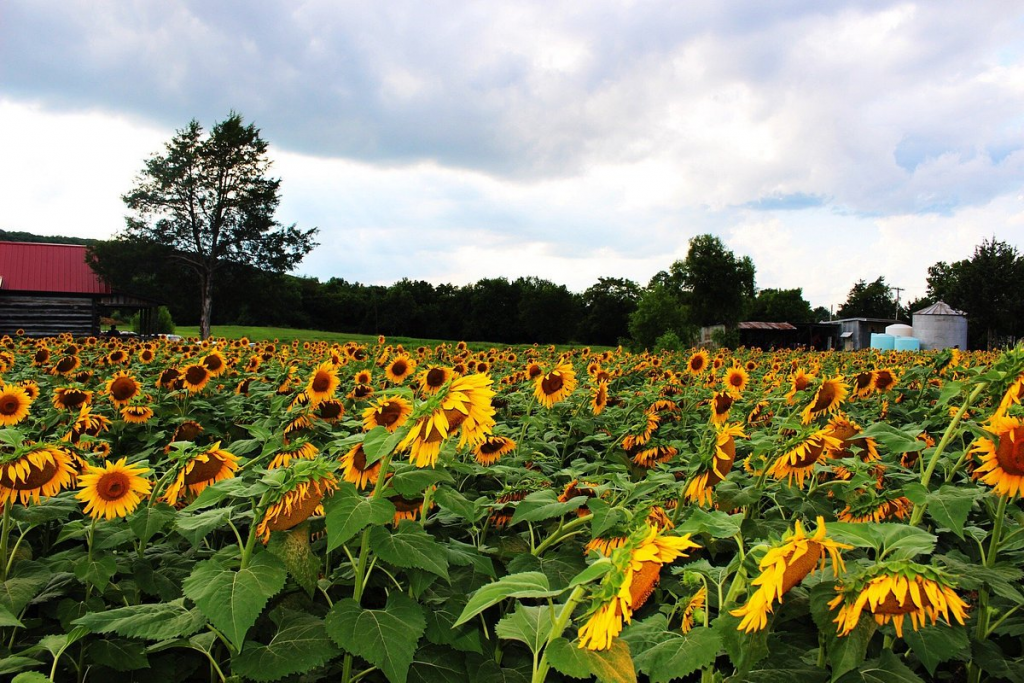 Batey Farms is one of the historic family farms founded in 1807 under the auspices of the Revolutionary War, located in the Blackman community in Rutherford County, about 6 miles from Murfreesboro.
It is owned by the eighth generation and is a popular destination for tourists and locals to buy fresh fruit and vegetables.
The family owns grass grown with grass, pork, and row and produces green berries, strawberries and blackberries, sweet corn, and other seasonal products.
Visitors can visit the farm to pick the corn they want or buy from their farm, which is open all day, and also check out their fruits and vegetables, which include amazing sausages, bacon, and pork burgers at Murfreesboro's Saturday Farmers Market.
Things To Do In Murfreesboro For Kids
1. Make a Stop At Discovery Center
The Discovery Center is Murfreesboro's well-known children's museum and nature center.
The center opened in 1986 and is a cooperative and hand-crafted museum and water park.
The permanent exhibitions at the center include the Five Sensors, which examine the human senses with large models of eyes, nose, ear, tongue, and hands.
Another permanent exhibit is the Creation Center, which uses chalk, paint, clay, and other materials to sew children's art.
The Discovery Center also has an exhibition called Farmers' Market, which shows food trips from fields where they grow up to our tables.
The ever-present eco-friendly exhibition center boasts a 20-hectare Discovery Center featuring rare wetland plants and introduces a wetland ecosystem to hikers with elevated roads.
2. Fun at The Center for The Arts
Located on College Street, the Center for The Arts is one of Murfreesboro's leading entertainment venues.
It has a theatrical approach, but it offers more than that.
The center offers live shows, of course, and is produced in the form of dramas and traditional music.
However, this is not the whole package, as the Center for Arts also hosts magical exhibitions. There are also dances!
Art projects and exhibitions are held here regularly, and you will experience them, both for fun and natural teaching.
Another interesting feature is the performance of Avant-garde; you will always enjoy it!
Theater camps and interview-based participation add to making the area a cohesive entertainment space.
They open at 10 a.m. every day of the week except Wednesday.
The center also offers a variety of children's classes. The building that houses this center is a beautiful Italian structure that was built in 1909.
Visiting this art center is one of the most exciting things you can do in Murfreesboro for art lovers.
3. Visit Miller's Grocery
More than 75 years ago, the town of Christiana, about four miles [6 km] from Murfreesboro, was a bustling place with a bank, a hotel, a telephone office, other businesses, and a famous grocery store.
In 1995, in celebration and remembrance of the past, the store was completely renovated and became a thriving restaurant offering delicious home-cooked meals, such as burgers, meat bread, salads, and fried chicken.
It is a comfortable, cozy place with walls adorned with antique art.
For a memorable restaurant experience, add a visit to this attraction to your to-do list in Murfreesboro.
Indoor Activities To Do In Murfreesboro For Adults (Indoor Activities)
1. Experience The Nissan North America, Inc. Tours
A visit to the Nissan North America – Smyrna Manufacturing offers an interesting look at the operation of this large car manufacturing facility in Smyrna, near Murfreesboro.
After a short video of the introduction, guests are taken by 50 people trams across the main center, where Nissan manufactures Altimas, Maximas, Pathfinders, and other well-known cars, including their LEAF electric car.
The center covers the area of 113 football fields, nearly 600 million square feet [600 million sq m].
Every visitor is armed with headphones – as the area is noisy with safety mirrors.
Visitors can view every step of the way, from cutting metal sheets to painting finished cars.
2. Feel Royal at the Historic Oaklands Mansion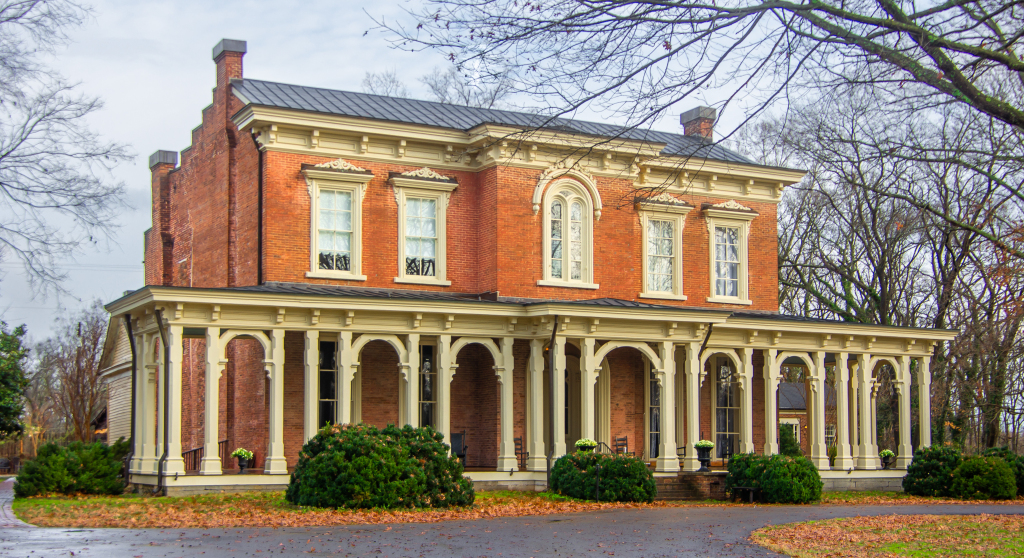 You must get the right royal taste when traveling through Murfreesboro.
The historic Oaklands Mansion is a perfect place to do that.
This famous building is located on N Maney Avenue.
Between 1815 and 1862, this massive structure symbolized the prosperity of Middle Tennessee.
Currently, it is a heritage site with well-maintained interiors that give the impression of a palace.
This house museum serves the entire community of Tennessee as a valuable tourist destination with its precious collections of art, furniture and decorations, war memorials, and furniture.
3. Play at 60 Minute Escape Game
Escape Room games are fun, exciting, and refreshing; they will allow you to test your skills and ingenuity and give you the opportunity to meet your friends and solve problems together.
The 60 Minute Escape Game, located at 167 Mall Circle Drive, is one of the best there, and be sure to try one of their escape rooms while you are in town.
The Frankenstein Room is one of the most attractive places, so try out the puzzles as you race the clock to awaken Victor Frankenstein's awesome creations.
There are other rooms you can try; the only limitation is how much fun you are willing to have in one day!
Romantic Things To Do In Murfreesboro
1. Enjoy the Old Fort Park
There are beautiful parks with some interesting surroundings, and one of the city's most famous parks is Old Fort Park.
It is full of fun activities and, at the same time, a cool place, a place to go to the park.
Old Fort Park loves pets, and you will see lovely dogs roaming freely with their mates.
Resources include tons of rides such as swings, tunnels, slides away, and children's playgrounds.
You can spend quality time while watching the greenery with your partner.
2. Visit Hazen Brigade Monument
The Hazen Brigade Monument The Hazen Brigade Monument is located in the Stones River National Cemetery, the burial ground of 6,850 soldiers who died in the Battle of Stones River in 1862-1863.
It is the first memorial since the Civil War since its inception.
The battle of the Stones River made the group, led by Col. William B. Hazen, quite popular.
Efforts by the brigade slowed the progress of the Confederate Army and prevented it from leaving the Union Army to return to Nashville.
When the war ended, Colonel Hazen, and Col. Isaac C. B. Suman, decided to build a monument to those soldiers who lost their lives in the war.
Their men worked on the monument for six months.
They stationed 45 of their soldiers in a stone-walled enclosure.
3. Visit the Middle Tennessee Museum of Natural History
Some of the most humbling is waiting for you at the Stones River National Battlefield.
The whole area is an important heritage site and is well cared for.
The Civil War of 1862 had a large Tennessee base here.
A tall stone pillar stands and a canyon that was used during the war.
Green and long fields were used for shooting and fighting, during which about 81,000 soldiers were involved.
The Stamp of the National Military Park still exists. The Stones River Battlefield is worth a memorable visit.
Free Things To Do In Murfreesboro
1. See the Stone River National Cemetery
Located next to the Stones River is the history of the Stone River National Cemetery.
These tombs have a history with America and its wars.
This is because the central stadium in Tennessee had its base here in Murfreesboro, and it was during the war that thousands of soldiers risked their lives.
Stone River National Cemetery has the remains of those brave countrymen buried in their land.
It is therefore called the most courageous soil of Tennessee.
When you step on your feet in the area, you will see white graves as far as you can see.
You will. Humble yourself in the way of living in the form of a new flower that blooms in a place where the most courageous men rest.
2. Embrace Nature at The Fortress Rosecrans
If, after spending some time in simple and natural parks, you want to do something fun, head to Fortress Rosecrans.
Fortress Rosecrans is another place with an extra adventure.
It has no limits, it is irritating, it is rigid, and it has no nature at all as it exists in its original form.
There are deep woods and real trees, with flowing streams and small hilly platforms.
As a place of history and Castle, there are signs that will give you a rare feeling.
After spending time in local and easy parks for some, you may want to go on another fun trip somewhere.
Fortress Rosecrans is another place. Rough, irritating, limitless, and utterly devoid of nature in its proper form.
You will find a strange and exciting feeling in your ways.
It is a perfect place to do simple things like tracking, picnic, and cycling.
The Fortress Rosecrans is open every day of the week.
3. Visit the Patterson Park Community Center
If you're looking to do some recreational activities while you're in Murfreesboro, then the Patterson Park Community Center is one of the best places to go.
It has a ⅛-mile indoor track along with two exercise studios and various fitness equipment if you're looking to get a workout while on vacation.
You can also try out the game room and indoor pool if you're looking to do other things; there are various basketball courts in the outside area as well.
There's also a theater that can seat more than 500 people, and you can catch an event or cultural presentation there if you're lucky.
Cheap Things To Do In Murfreesboro
1. Get Blueberries At The Blueberry Patch
The berry trees on the farm are near Interstate 24, just a short distance from Murfreesboro, yet far from the city hum.
The peaceful location of the farm attracts not only those who visit to pick ripe, juicy green berries and those who are looking for a good natural environment to relax and unwind.
The 7-hectare farm is home to more than 4,500 plants that Professor Kleinau and his fellow farmers established 25 years ago.
The farm is not owned by a commercial company that urges visitors and residents to visit the nearby farm to pick seasonal fruits and vegetables by hand.
2. Visit Barfield-Crescent Park and Wilderness Station
Barfield Crescent Park is a well-known 430-hectare park located in the southern region of Murfreesboro.
The park has picnic hotspots, softball and baseball stadiums, and 3 Little League baseball stadiums, standard baseball stadiums with four widely used stadiums.
Also featured in the park are seven miles of dirt and 13-foot mountain trails, two children's playgrounds, and environmental education classes.
Other features include an 18-hole disc golf course and an active nature channel.
The channel aims to give families the opportunity to get information about the environment around them through events such as fire launches, hiking and river interpreting guides, and more.
The program includes themes such as Wild things, Cartoons on the Balcony, Legends, Routes, and much more.
Walking along the Free Trail, there are 12 stations that provide information about tree climbers who will see them as they walk.
3. Escape from the City's Hustle and Bustle at the Gateway Island
A small escape route to the main town of Murfreesboro, Gateway Island, is located on College Street.
Its scenery is very different from that of a typical park.
Gateway Island is a place to go where you do not want to leave the city but still want the feeling of being somewhere.
There is a lake, and in the middle of it, there is an island-like structure with a well-built monument to stay with your family and enjoy the cool view around Murfreesboro.
Cool Places To Visit In Murfreesboro
1. General Bragg Trailhead
This is one of the many lanes connected to Murfreesboro's Stones River Greenway System.
Trailhead is an outdoor picnic area with a lounge area, children's playground, and water fountain. There is a large parking lot near the railway line.
The trailhead provides access to a beautiful view within Greenway.
There is an additional spur trail that begins on the other side of the arena and leads toward the Stones River River Battlefield, which adds 1.5 millimeters to your trek.
If you start your journey by Thompson Lane Trailhead or Fortress Rosecrans Trailhead, you will be on the Thompson Lane Trailhead or Fortress Rosecrans Trailhead.
Once you reach the General Bragg Trailhead, you will be almost in the middle of Greenway, 1.5 miles in both directions.
2. The Heritage Center
The Murfreesboro Heritage Center and Rutherford County opened in 2006 with the aim of sharing the history of Rutherford County and the town of Murfreesboro, with particular emphasis on how the Rutherford County and Civil War affected the area.
The center offers a variety of exhibitions, educational programs, and community programs, as well as tours of the city's historic sites.
The center also serves as a guide for guiding visitors to the most important historical and cultural sites, activities, resources, and events within the region.
The center is a joint venture from Murfreesboro, the Tennessee Civil War National Heritage Area, the City of Murfreesboro, and the Center for Historic Preservation at Middle Tennessee State University.
3. Cannonsburgh Village
The Murfreesboro Heritage Center and Rutherford County opened in 2006 with the aim of sharing the history of Rutherford County and the town of Murfreesboro, with particular emphasis on how the Rutherford County and Civil War affected the area.
The center offers a variety of exhibitions, educational programs, and community programs, as well as tours of the city's historic sites.
The center also serves as a guide for guiding visitors to the most important historical and cultural sites, activities, resources, and events within the region.
The center is a joint venture from Murfreesboro, the Tennessee Civil War National Heritage Area, the City of Murfreesboro, and the Center for Historic Preservation at Middle Tennessee State University.
Conclusion
Murfreesboro, Tennessee, is a city with beautiful features and exciting activities, all packed to give visitors an exciting tourist experience.
So, start planning to make this city your next vacation destination.
Join us on Telegram
If you loved this content, do well to like us on Facebook and follow us on Twitter to get updates and engage with other people like you who wish to immigrate to Canada or just immigrated to Canada.