It shouldn't be an uphill task when choosing the perfect vacation destination, don't sweat it; Salisbury has it all – fun, relaxation, and comfort.
Although Salisbury has a small-town feel, it is the largest city on Maryland's Eastern Shore.
It also has plenty of entertainment for tourists for a day or two.
Salisbury is one of the most famous communities in the state, with a rich long history dating back to 1732.
Let's explore together the best things to do in Salisbury (MD)
Fun Things to Do in Salisbury (MD)
1. Experience Wildlife at Salisbury Zoological Park
The Salisbury Zoo in Salisbury, Maryland, was founded in 1954 when the city brought some zoo animals to a permanent exhibit in City Park.
Improvements made in the 1970s led to the present state of the zoo.
Here you will find species endemic to North, Central, and South America.
Salisbury Zoo improves people's quality of life by creating a welcoming, peaceful environment where educational and recreational opportunities are combined through participation and contact.
The zoo emphasizes wildlife awareness and environmental conservation through its animals, staff, volunteers, and park-like environment.
Although this is a small facility, its free admission is one of its best features.
Paved paths and raised walkways improve accessibility to Salisbury Zoo.
2. Don't Miss a Baseball at Arthur W. Perdue Stadium
This baseball stadium is home to the Delmarva Shorebirds, the Low-A affiliate of the East Baltimore Orioles.
The stadium is home to the Eastern Shore Baseball Hall of Fame, named after the founder of Perdue Farms, Arthur Perdue.
The stadium, which has a capacity of 5,200 people, was inaugurated in 1996.
As the second largest arena in Salisbury, it also hosts concerts and other events.
A state-of-the-art video board, 360° packaging board, and several other improvements have enhanced the audience experience.
They've also made Arthur W. Perdue Stadium a premier location on the East Coast for entertainment and family fun.
3. Try Your Golf Skills at Nutter's Crossing Golf Course
This golf course is consistently rated as one of the best-maintained courses in the area.
Nutters Crossing has beautiful greens designed to run over gently sloping hills, around eight water hazards, and through a maze of more than 50 bunkers.
It features two contrasting layouts: the front, an open space, allows players to relax on the tee, while the back, which meanders through the woods, challenges accuracy.
You can also relax in their colonial brick clubhouse, which includes dining.
Things to Do in Salisbury (MD) at Night
1. Try Some Italian Cuisine at Fratelli's Italian Restaurant
Where Italy meets America, Fratelli's offers historic East Coast delicacies.
Authentic Italian cuisine comes from a tasteful kitchen and is presented in a relaxed and elegant environment.
People in southern European cities already enjoyed the refined taste of every dish centuries ago.
You can choose from various starters and mains, including handmade pasta, fish, chicken, and more.
Satisfy your Italian food cravings with delicious Shrimp Shrimp or Chicken Parmigiana, which also come with a bottomless salad and breadsticks.
Indulge your thirst with a traditional Chianti or one of Fratelli's excellent wines, and satisfy your palate with their famous handmade cheesecake or tiramisu.
Each dish oozes with care and authenticity, served with grace and maximum efficiency.
They guarantee you'll want to return to Fratelli's as soon as you get home.
2. Grab a Beer at Evolution Craft Brewing Co. & Public House
Evolution Craft Brewing makes excellent beer.
Their beers complement excellent food, whether it's food served in their restaurants or food you prepare at home.
Evolution Craft Brewing allows you to upgrade your beer experience in a friendly environment.
You can even create your preferred combos for the ultimate culinary innovation.
Visit this well-known restaurant and enjoy a great meal with friends or family, as their top-rated beers pair perfectly with their delicious dishes.
3. Don't Miss an Event at Wicomico County Youth & Civic Center
The Civic Center sits at the crossroads of Delmarva and is one of the area's many treasures.
Wicomico County Youth and Civic Center is known to host a wide variety of events, such as rock concerts, international trade shows, Broadway-style productions, professional sporting events, and much more.
There is also a multi-purpose building that serves as a "living war memorial" with main rooms named after several military battles.
The 5,200-seat arena also offers free parking for over 1,000 cars, professional on-site staff, and state-of-the-art visual and audio equipment.
Things to Do in Salisbury (MD) For Couples
1. Experience Wicomico County Fair
Wicomico County has a tight-knit farming community that is celebrated with a fair that dates back eight decades.
It all kicks off on the third weekend in August, and the venue is WinterPlace Park, right behind Shorebirds Stadium.
At Wicomico County Fair, there's a lot going on – you've got a live music program, tractor pulls, demonstrations, a 5k run, carnival rides and entertainment, livestock shows, tractor pulls, various contests, fireworks, etc.
2. Don't Miss a Game at Delmarva Shorebirds
Maryland's Eastern Shore has produced a rare crop of baseball talent, from Harold Baines to early 20th-century legends like Judy Johnson, Home Run Baker, and Jimmie Foxx.
It is only right that the region should have a professional team, which came in 1996 when the Albany Polecats moved to Salisbury, Maryland.
The home team, Delmarva Shorebirds, is the Low-A East affiliate of the Baltimore Orioles and has won two league titles in their time.
Perdue Stadium is a nostalgic treat for American entertainment historians with its three-story brick concourse and Eastern Shore Hall of Fame.
If the game isn't fun enough, there are various activities and contests between innings, as well as special promotional nights and post-game fireworks.
Things to Do in Salisbury (MD) For Kids
1. Take Them to CoCo's Funhouse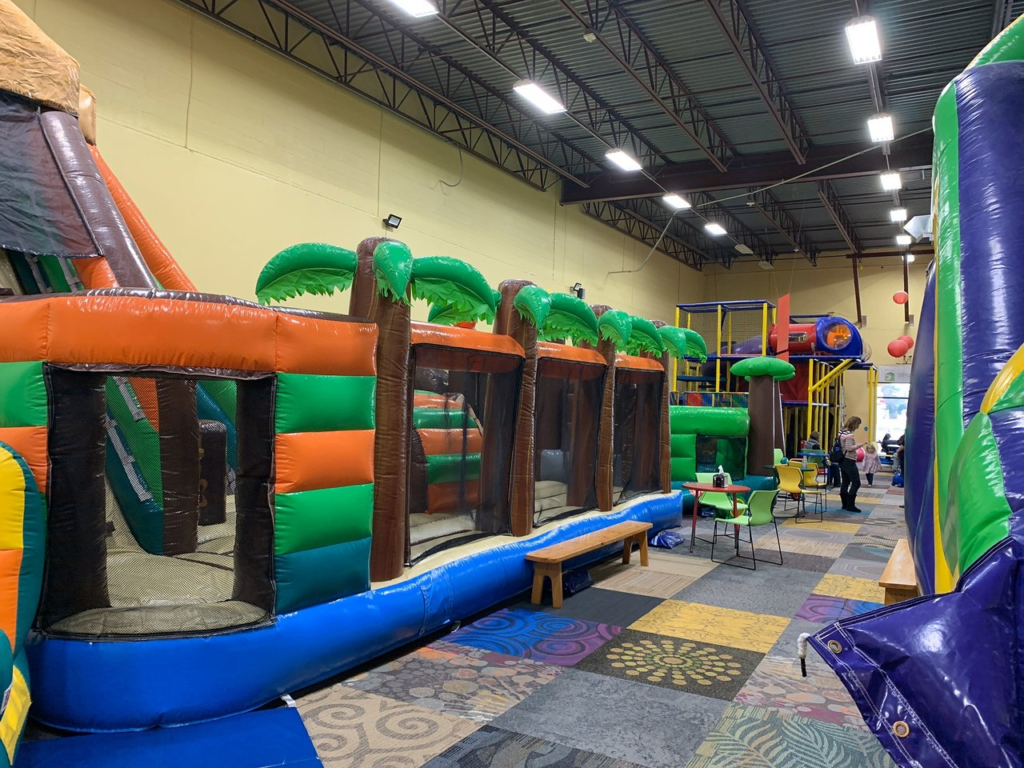 CoCo's Funhouse has a wide variety of inflatables for kids.
They can bounce down slides or navigate a challenging obstacle course.
It's a massive 7,500-square-foot facility with giant inflatables, party rooms, a giant soft-play jungle gym, an arcade, foam blocks, a concession stand, etc.
It also has fun, convenient, and affordable birthday packages for your child's big day.
CoCo's Funhouse provides safe, clean, and nutritious fun for children ages 2-10.
These activities are great for their coordination, keep them active, and are a fun way to meet new people.
Come join the party where you can jump, climb, roll and laugh until your belly hurts!
2. Visit the Schumaker Pond Park
Schumaker Park is a beautiful 11-acre wooded park tucked slightly along the shore of Schumaker Pond.
The park is vast and tiny simultaneously, making it perfect for a public gathering or a quiet, informal excursion.
The pavilion can easily accommodate family gatherings or business picnics on the water's hill.
A large grill and shed are next to the pavilion, making it much easier to grill on site.
Schumaker Park is also a playground with swings, slides, and riding toys.
Likewise, you will find a narrow beach next to the pond and a long pier for fishing down the hill from the wooded area.
3. Let Them Play at Ben's Red Swings Community Playground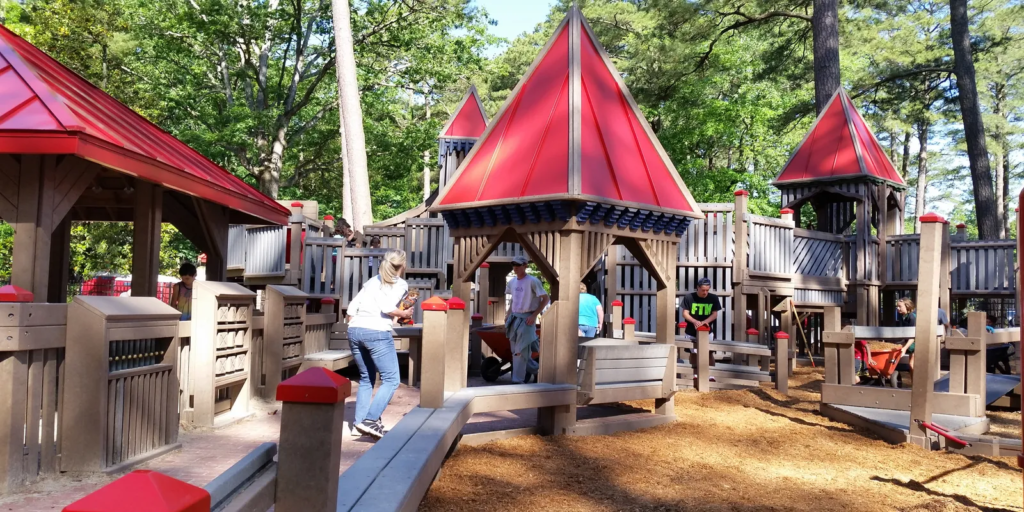 There's a touching story behind Ben's Red Swings community playground in Salisbury.
Located in Salisbury City Park just across from the Salisbury Zoo, this beautiful playground was built in memory and honor of a child named Ben Layton.
Chris and Hendrik, Ben's parents, taken too soon in 2002 after a battle with leukemia, built the playground as a living memorial to their son.
Today, the playground poetically evokes the life of a bright and fun-loving child as it is popular with school groups and families enjoying a day out.
An impressive fact is that the pitch was built in just one week by a massive force of 4,000 volunteers, making it a true community effort by the people of Salisbury.
Indoor Activities to Do in Salisbury (MD) For Adults
1. Visit Pemberton Hall
The beautiful old house in the center of Pemberton Historical Park is the oldest surviving dwelling in the Salisbury area and is open for tours.
Pemberton Hall, built in 1741 by Colonel Isaac Handy (d. 1762), is of Flemish burnt brick with glazed capitals under a mansard roof.
The interior has many interesting original features, including paneling, balustrades, cupboards, and pilasters.
The upper floor has an unusual passage giving private access to each chamber, while the southeast section has a rare drop-tester frame in the ceiling for hanging bed linen.
The house was derelict in the 1960s when the Pemberton Hall Foundation intervened to restore the building and decorate it with period furniture.
On tour, you can learn about some interesting characters who lived here, such as Southern sympathizer Allison Parsons.
She fired a cannon here after receiving news of every Confederate victory in the Civil War.
2. Explore Salisbury University Art Galleries (SUAG)
Salisbury University Art Galleries (SUAG) maintains the university's substantial art collection, consisting of 1,400 items, including paintings, sculptures, prints, folk art, and photographs.
First, the University Gallery is located in Fulton Hall and hosts exhibitions for renowned national and international artists and regular faculty and student exhibitions.
Also on campus is The Electronic Gallery in the Teacher Education & Technology Center, dedicated to new media art.
Then there's the Downtown Campus, which connects the university to the community through exciting year-round programming.
3. Shop at Season's Best Antiques Mall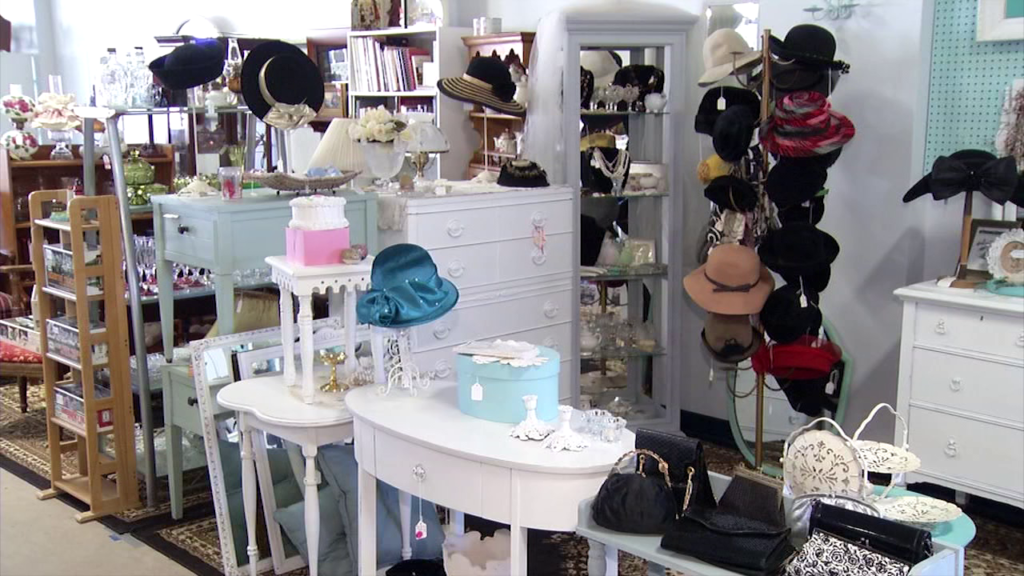 Season's Best Antiques is an antique store with 50 dealers.
It debuted in downtown Salisbury in 2002 in a famous 1912 shirtmaking building converted into a clothing mall.
At Season's Best Antiques, you'll find loads of treasures, antiques, fascinating, unique products, etc.
The store offers free seasonally themed food and wine between 5:00 pm and 8:00 pm on the third Friday of the month, and vendors offer specials of 10 to 30% off.
The Season's Best Shopping Center is a great attraction from the Delmarva Peninsula or a quick beach stop.
There are also weekend flea markets near both places.
Romantic Things to Do in Salisbury (MD)
1. Shop at Country House
Have you been to the Country House?
They are more than a country store with approximately 1,951 m2 of sales space.
They sell a variety of curtains, linens, wall decorations, flowers, and accessories, including purses, baskets, jewelry, lanterns, pillows, and glass bottles.
Customers from all over the country visit Country House.
Get your friends together and explore the Country House.
2. Appreciate Art at Ward Museum of Wildfowl Art
The Ward Foundation was established in 1968 to support the art of wildfowl and preserve the history of East Coast decoy craftsmen Lem and Steve Ward.
The Ward Museum of Wildfowl Art is located in the heart of the Atlantic Flyway, near Schumaker Pond.
The Ward Museum on the waterfront features artisans who carved birds as artistic expression and hunting equipment.
Museum programs bring individuals of different ages together by discovering works of art, nature, and traditions.
Learn more about why tourists love this famous tourist attraction.
3. Go Shopping at the Centre in Salisbury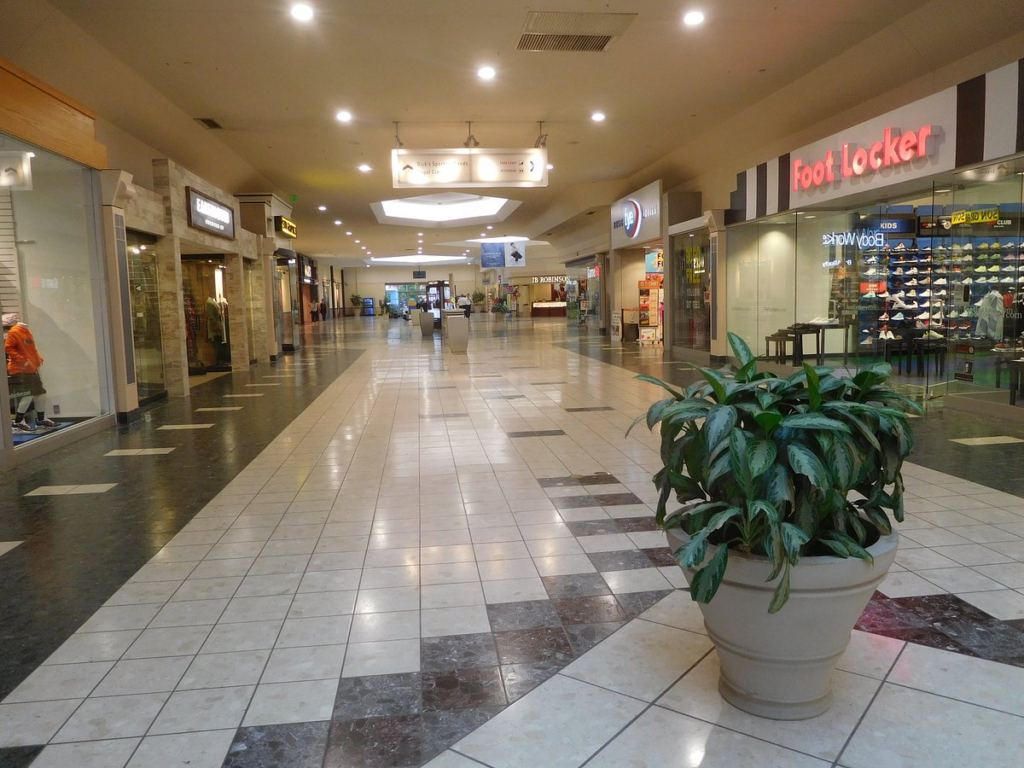 The center of Salisbury is a large business center.
It is also the only one within sixty miles.
The warmth of the community motivates them to go above and beyond to make every shopping experience an unforgettable experience.
Go shopping at H&M, American Eagle, Pandora, Bath & Body Works, Express, Sunglass Hut, and Victoria's Secret.
Some of the restaurants at the Center at Salisbury include Your Pie, Ruby Tuesday, Longhorn Steakhouse, Olive Garden, and Red Lobster.
Stop in downtown Salisbury and discover great deals.
Free Things to Do in Salisbury (MD)
1. Take a Walk at the Pemberton Historical Park
Pemberton Park is located on Pemberton Drive in Salisbury, Maryland, just off Route 50.
Hike 4.5 miles of Maryland trails, experience the beauty of nature, and engage in environmental science, history interpretation, or special programs on the park's 106 acres.
At the contact facility near the parking lot, you will find trail guides with various environmental aspects, bird and plant brochures, and unique event listings.
Hiking the trails will reveal diverse habitats, flora, and fauna specific to the East Coast.
There are several places on the East Coast where you can study tidal and freshwater marshes, freshwater lakes, mountain pines, hardwood forests, and grasslands, all in the exact location.
Combined with the historical significance of Pemberton Park, this ecological focus contributes to its appeal for study and leisure.
2. Go Hiking in the Woods at Leonard's Mill Pond
Behind the Wicomico County Tourist Center is a quiet area where you can relax and appreciate the beauty of the tranquil creek.
For convenient access to both sides of the stream, both sides are connected by bridges.
When bass is in season, the stream becomes deep enough to fish.
Leonard's Mill Pond offers more than just a walk through the woods; you can also enjoy a wonderful canoeing/kayaking trail.
On both sides, Leonard's Mill Pond is surrounded by private residences, which exude a sense of seclusion and quiet leisure.
This pond is a Trophy Bass management area with excellent largemouth bass and bluegill fishing.
3. Explore Downtown Salisbury
Allow plenty of time to wander around downtown Salisbury, which is rich in history and public art and hosts regular public events such as 3rd Fridays.
This area is easily walkable, and you can walk along the banks of the Wicomico via the scenic Salisbury Riverwalk.
A lot of local trading is found along Main Street and interesting Division Street, where you'll find antique shops, galleries, and an eclectic selection of bars and restaurants, whether you want sushi, Maryland-style crab and oysters, pub food, or Mexican food, pizza, or casual American grub.
Located on Division Street, the Downtown Salisbury Visitor Center has flyers for self-guided art and architecture tours, also available online as pdfs.
Cheap Things to Do in Salisbury (MD)
1. Check Out the Poplar Hill Mansion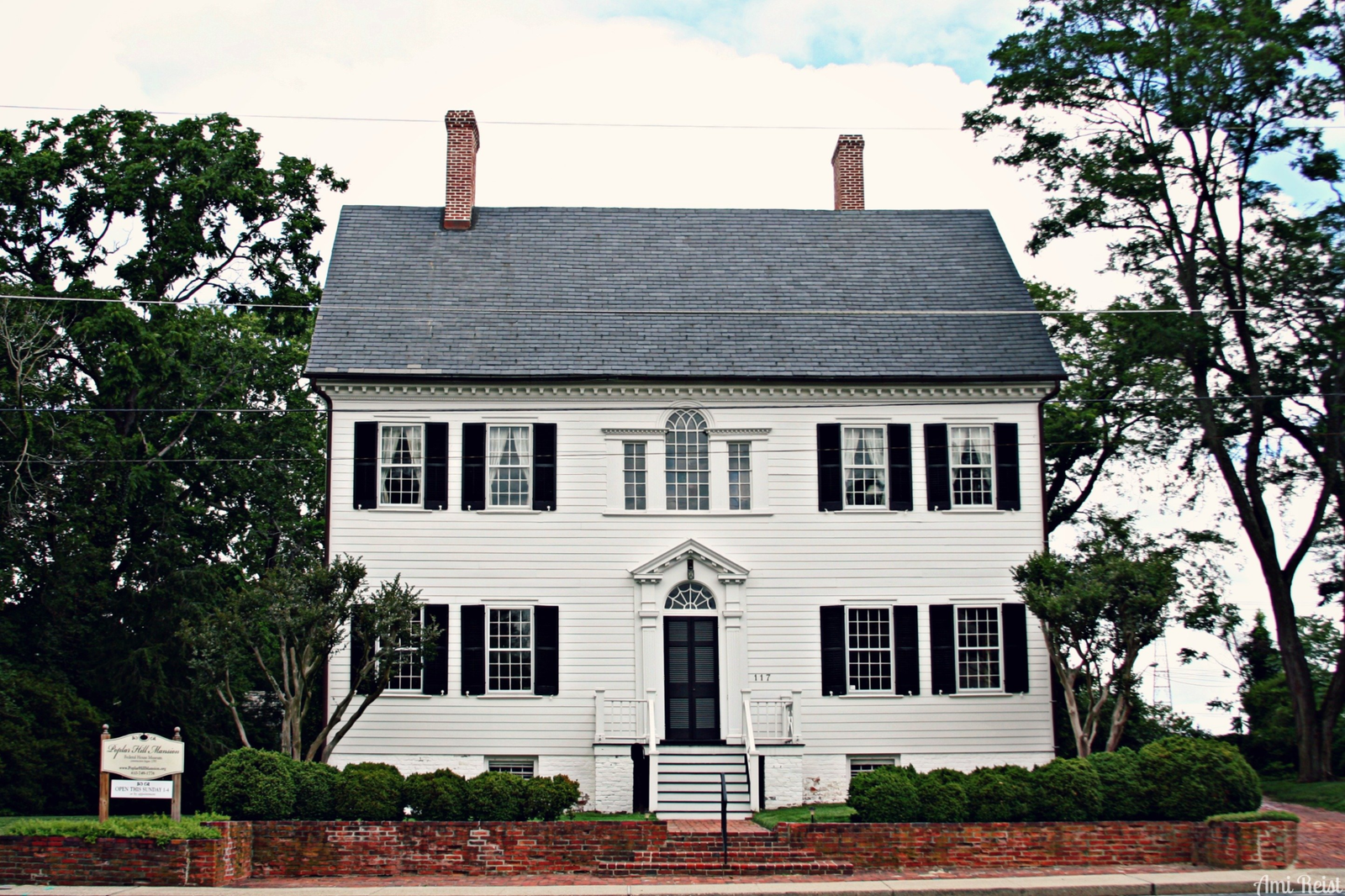 Poplar Hill Mansion was a manor house established in the 18th century and gradually developed from 1732.
The museum tells the story of the Federal period in American history through the possessions of the estate's circa-1805 residents.
The historic property contains original ironwork and brass locks; it is also known for its external decorations, such as bull's-eye and Palladian windows, including beautifully carved woodwork.
After an extensive renovation, Poplar Hill Mansion is now a museum and event venue.
See furniture from the early 1800s, learn about period-accurate medicine, and visit exhibits about life in early American history.
2. Grab a Burger at Back Street Grill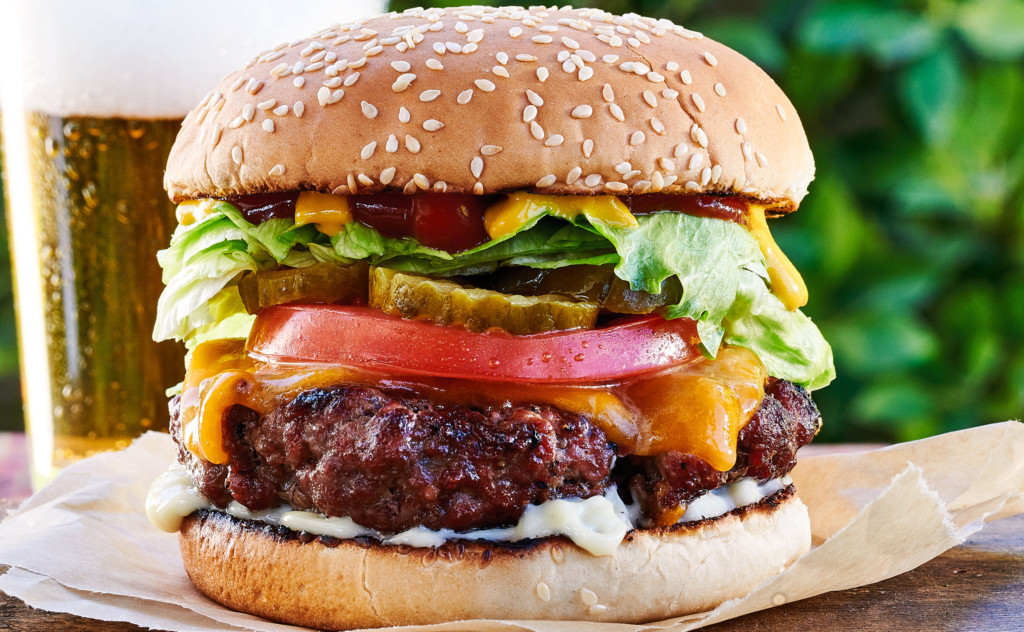 This is a full-service bar and restaurant in Salisbury, MD.
Back Street Grill is famous for its pleasant service, affordable food, and family atmosphere.
The Reeves family owns and operates Back Street Grill.
In 1989, Mark and Leslie Reeves bought their first restaurant, the Market Street Inn, where their custom menu became famous.
Their menu offers a variety of appetizers, soups, salads, dinners, and sandwiches.
Build your sandwich or burger by choosing bread, cheese, meat, and other ingredients.
Visit this well-known cafe and satisfy your appetite for delicious cuisine.
3. Experience Sea Gull Century
One of the annual events gaining national attention in Salisbury is this long-distance bike ride around the Lower Eastern Shore, which starts and ends on the campus of Salisbury University.
Ranked one of the top ten rides in America by bicycling magazine, the Sea Gull Century takes place on a Saturday in early October.
It draws thousands of riders for the beautiful scenery, challenge, and sense of community.
There are three routes to choose from Snow Hill Century (100 miles), Assateague Century (100 miles), and the Princess Anne Metric (65 miles).
The Assateague century takes you to Assateague Island on the coast, which is famous for its herds of wild Chincoteague ponies.
Cool Places to Visit in Salisbury (MD)
1. Delmarva Bike Week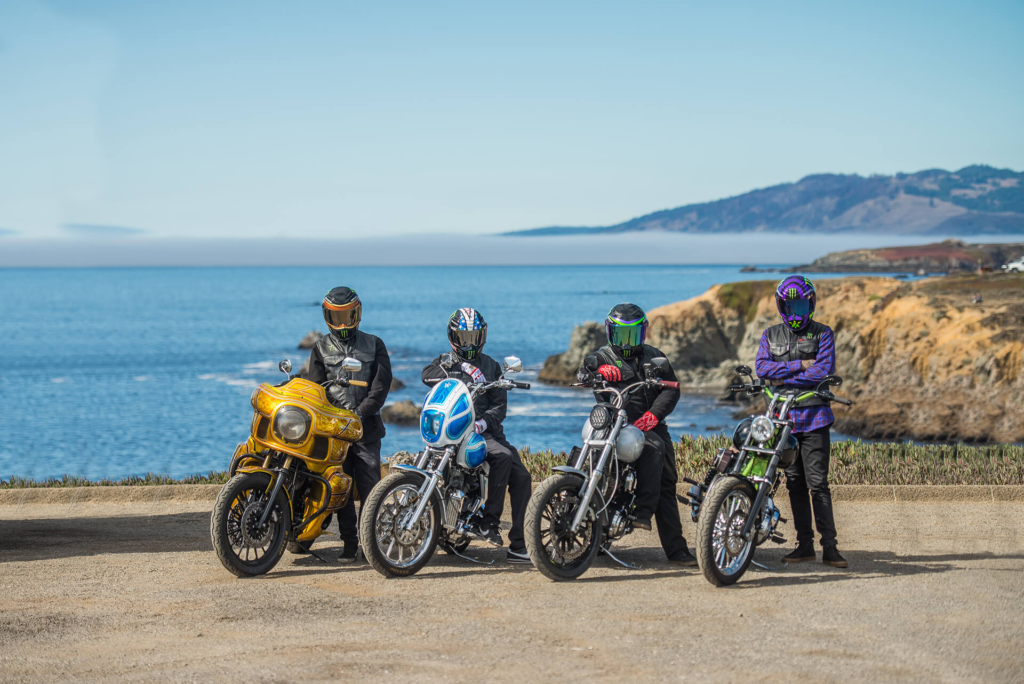 For a week in mid-September, the largest motorcycle rally on the East Coast will take over the Delmarva Peninsula, bringing about 150,000 bikers to the lower East Coast.
Salisbury hosts Delmarva Bike Week, which also coincides with Ocean City BikeFest, and there's plenty going on in both cities.
Delmarva Bike Week headquarters in Salisbury is usually the Shorebirds Stadium, with vendors, food, drinks, motorcycle demonstrations, stunt shows, and live music for five days.
There is always free bike parking during the event.
2. Eastern Shore Running Club
ESRC, a member organization of the Road Runners Club of America, promotes and builds the coastal running community through service and advocacy.
The club provides support services in the goal to several civic and non-profit organizations.
The ESRC provides weekly skill-level running trips.
3. Whitehaven
Make yourself at home at the Whitehaven Hotel Bed & Breakfast.
Originally hosting steamboat guests traveling on Maryland's Eastern Shore, this historic hotel has preserved the waterfront lifestyle of yesteryear with modern conveniences.
Not sure if you want to stay at a B&B? Check out B&B tips for beginners.
Explore the Wicomico River by kayak or ride one of your bikes around the area.
Stroll through historic Whitehaven, where you'll find a schoolhouse, museum, and Methodist church.
Both are undergoing renovation to preserve this idyllic life.
Conclusion
Why not allow yourself to experience the sort of fun and comfort you deserve?
Prepare for a trip to Salisbury with our checklist of things to do in Salisbury (MD), and you will be glad you did.
Join us on Telegram
If you loved this content, do well to like us on Facebook and follow us on Twitter to get updates and engage with other people like you who wish to immigrate to Canada or just immigrated to Canada.