Strawberry is a small town with unique charm, situated in Gila, Northwest corner, surrounded by pine. Because of the structure of Strawberry, it draws the attention of travelers and tourists.
The best and fun things to do in Strawberry (Arizona) in this article will help you have the best time in Strawberry.
Fun Things to Do in Strawberry (AZ)
People often get excited when they visit a place they are likely to enjoy. When people think of vacation, they think of a place they can relax, meet new people and catch fun at the same time.
These fun things to do will help you have the best vacation and time.
1. Learn at the Strawberry School House
The Strawberry Schoolhouse is a small schoolhouse in the mountain village of Strawberry, Arizona, in northwest Gila County, where they learn history. They are taught about the history of Strawberry and things associated with the country.
The Strawberry Schoolhouse is a restored local history museum with a late nineteenth-century classroom pattern.
2. Get Pies at PIEbar, AZ
At PIEbar, AZ, they serve various delicious handcrafted empanadas. After a long day, this should be your stop. Their menu changes because they introduce new flavors. They have pies, coffee, cocktails, etc.
3. Grab Italian Cuisine at Mama Joe
Mama joe is a restaurant known for its homemade pizza, seafood, spaghetti, etc. Italian food is trendy because of its taste and uniqueness. Visit Mama Joe for a hearty meal if you want Italian cuisine.
4. Watch Waterfalls at Fossil Creek
The creek is a known route to follow if you want to see waterfalls and red rocks, and it is the longest route at about eight miles.
Walking up to the creek early in the day is exciting as the sun will be on your back, and the trees on each side will shelter you. Hiking through this route is enjoyable.
5. Take a Stop at the Pine-Strawberry Museum
The Pine-Strawberry Museum showcases objects relating to the heritage and history of Pine Strawberry.
In the museum, you will find historical items discovered in the Pine and Strawberry Valleys and neighboring highlands, including objects brought to the villages and used by the early immigrants.
Things to Do in Strawberry For Couples
Couples are included in the fun at Strawberry, so they've made room and created opportunities for couples to come together and have fun. These activities improve their closeness and friendship. Check them out.
1. Lodge at the Strawberry Inn Cottages
The Strawberry Inn is a special boutique hotel for tourists, adventurers, and people who love nature. Their lodging is great for a romantic break, family vacation or reunion, get-togethers, retreats, and other intimate time out.
2. Watch the Scenery at Pine Strawberry Trail
The Pine Strawberry trail is on the northern boundary of Gila county. Its area's hiking, biking, and equestrian paths have serene tranquility. This path is great for trekking, mountain biking, and trail running, and it is safe.
3. Taste the Meal at the Weekender
The Weekender has a warm cabinet environment; you can watch the Sunday game with fantastic food and company. The Weekender is ideal for couples to hang out. Their menu features fantastic meals.
At The Weekender, you may enjoy the landscape and wind on the deck on a warm early evening while enjoying their delicious meal and refreshments.
4. Eat at the Sportsman's Chalet
The Sportsman's Chalet is usually filled with people spending the evening with a drink. The chalet specializes in Mexican food.
They are known for their excellent service and pleasant personnel who are always willing to assist you.
5. Drink at Windmill's Coffee
Windmill Coffee is a multi-family and generational business. You could buy a drink at their walk-up window and enjoy it in scenic Strawberry, Arizona, or have a delicious coffee delivered.
Wherever you are in Strawberry, try the windmill coffee.
Things to Do at Night in Strawberry (Arizona)
You can see a movie at the cottonwood cinema or attend mainstage theatre events at night in Strawberry, AZ.
1. See a Movie at the Cottonwood Cinema
Cottonwood Cinema is a movie theater that offers a variety of concessions options. It displays a combination of Hollywood movies, including independent and foreign films.
2. Attend Mainstage Theatre Events
Main Stage Theater hosts music shows and night club. The venue has a bar, craft brews, a dance floor, a patio, and lounge areas.
Things to Do With Kids in Strawberry (Arizona)
Strawberry, Arizona, is a city with streams of attractions and fun activities; in this regard, the kids are included in the function. Your kids can engage in these fun activities during your stay in Strawberry, AZ.
1. Drive With Arizona Offroad Tours
Feel the southwestern history as you drive over desert terrain, across plateaus, and hidden trails to extraordinary views. It is exciting, safe, and fun to experience nature in its form. It is a fun experience for a family with their kids.
2. Visit Kids Quest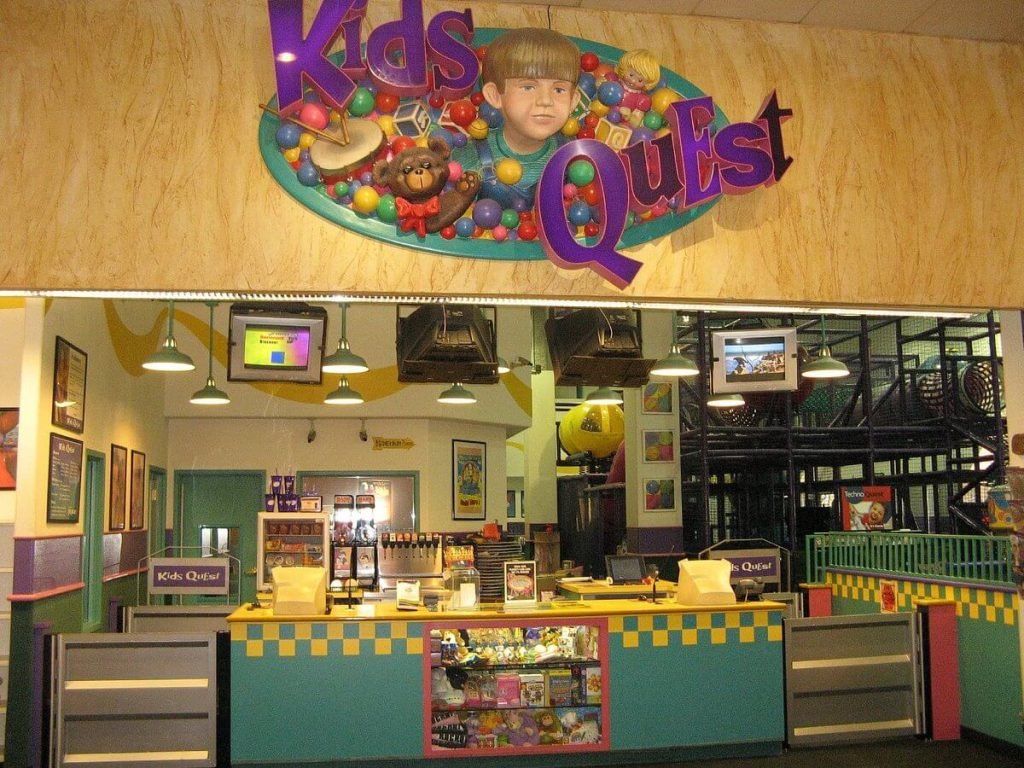 Kids Quest is a comprehensive childcare facility providing specialized play events and birthday parties. It is kid-focused with an indoor playground, unique toy areas, fun programs, etc.
It permits parents to drop their kids off during work hours.
3. See Animals at Out of Africa wildlife park
Out of Africa Wildlife Park home houses various animals from lions, bears, jaguars, reptiles, mammals, etc.
Kids are opportune to see animals they haven't seen before and even play with the animals, especially the ones that are not harmful.
Cheap Things to Do in Strawberry (Arizona)
You can visit the northern Gila county, down-the-street art gallery, sawmill theatres, rancho tonto catch-a-trout, and railroad tunnel trail with little or no expenses. These are fun experiences you will remember.
1. Visit the Northern Gila County Historical Society
The Northern Gila has two museums that showcase historical structures. The museums are non-profit and run by volunteers. Its entrance is free.
2. Take a Stop at Down the Street Art Gallery.
Down the Street Art Gallery is an art gallery that features the artwork of different artists. The art gallery displays acrylic paintings, oil paintings, and watercolors. One way to appreciate creativity and artistry is a stop at the street art gallery.
3. Watch Interesting Movies at Sawmill Theatres
Sawmill Theatres is a movie theater structured like a stadium; it has stadium seating in all theaters. The theater offers price-friendly packages.
4. View Rancho Tonto Catch-a-Trout
Rancho Tonto Catch-A-Trout is a small fishing resort with a couple of guest house rooms and plenty of fish in the river. You can have barbeques there; you can also decide to have a picnic there.
5. Walk Along the Railroad Tunnel Trail
The railroad tunnel trail is along the entrance of an abandoned railroad tunnel, which is a nearly 1.5-mile trail, and it is used for hiking. The track views the unfinished tunnel.
Cool Places to Visit in Strawberry (Arizona)
Try visiting these places to catch up on the beauty of Strawberry, Arizona.
1. The Wolf Manor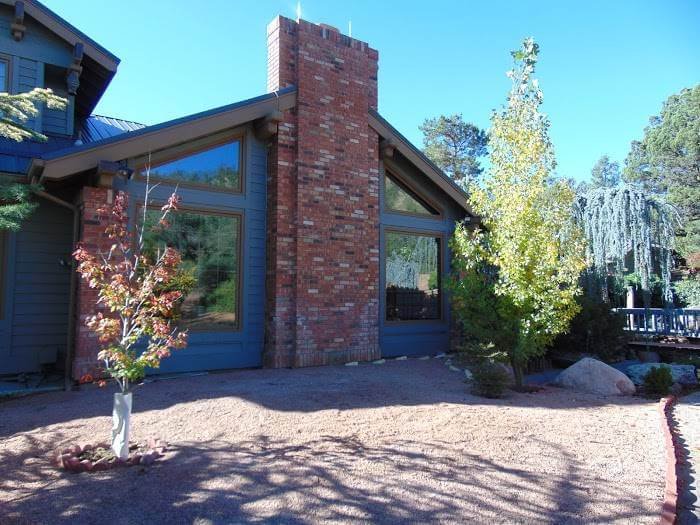 The Wolf Manor is cozy with a bed and breakfast nested in the mountains of Northern Arizona, which features great dining and shopping options. It is equipped with some equipment, such as workout machines, a game room, Wi-fi, etc.
2. Awakening Spirit Personal Retreat Center
Awakening Spirit is a mountain retreat for solo yoga retreats, silent meditation, spiritual awakening retreats, personal healing recovery, and quiet solitude nature retreats with private cabins.
3. Tonto Natural Bridge State Park
Tonto Natural Bridge State Park is a park situated in central Arizona. Based on records, it is the largest natural travertine bridge in the world.
It has three hiking trails, a lodge and kitchen, a picnic area, and a group-use area. They can entertain you on the outdoor veranda or the grass event area.
4. Shoofly Indian Archaeological Site
The shoofly Indian archaeological site is remote, which makes your visit to the area private. There are signs and marks, including short trails along the location, which you should follow.
There are lots of pottery sherds scattered around the site; you can pick them up and look at them properly.
Conclusion
If you have reached this point, you are ready to have your best time in Strawberry. These best and fun things to do in Strawberry, Arizona, contained in this article will make it easy for you to know the city and the best places to visit.
Join us on Telegram
If you loved this content, do well to like us on Facebook and follow us on Twitter to get updates and engage with other people like you who wish to immigrate to Canada or just immigrated to Canada.