Searching for things to do in Tri-Cities (WA)? Don't look any further! The Tri-Cities is a rapidly growing suburban region located in the southeastern segment of Washington.
Considered the largest metropolitan area in WA, the area originally consisted of three interconnected cities – Kennewick, Pasco, and Richland – hence the name "Tri-Cities."
However, the western part of Richland grew tremendously during the years when the authorities recognized it as an independent community.
You'll find the confluence of the Columbia, Snake, and Yakima rivers at the heart of this rapidly growing metropolis.
In addition to its unique geography, it also has a favorable climate.
Tri-Cities residents enjoy warm weather almost year-round.
Thanks to the exceptional water courses and dry weather, it is waiting to be tried and enjoy many activities. Outdoor recreation is a staple for locals and visitors alike.
In addition to the things mentioned above, the Tri-Cities have much more to offer in entertainment and relaxation.
Let's explore the best things to do in Tri-Cities (WA)
Fun Things To Do In Tri-Cities (WA)
1. Go Jet Skiing in the Columbia River
How about going on a fascinating water adventure in the Columbia River? Jet skiing is one way to do this!
One of the most reputable rental companies in the area is Pacific Shortz Watersports. They are excellent in their service.
In addition to the ride, Pacific Shortz provides you with extensive safety equipment such as life jackets to keep you safe while enjoying the river waters.
In addition, you will be required to watch a 15-minute safety film and must meet State Vessel Safety Commission protocol to be 18 years of age or older.
There are grocery stores nearby for your gastronomic pleasure. Don't forget to check in on the weekends as that's when the rental shops are usually open.
2. Experience the Beauty of the Sandollar Farms Alpacas & Pyrs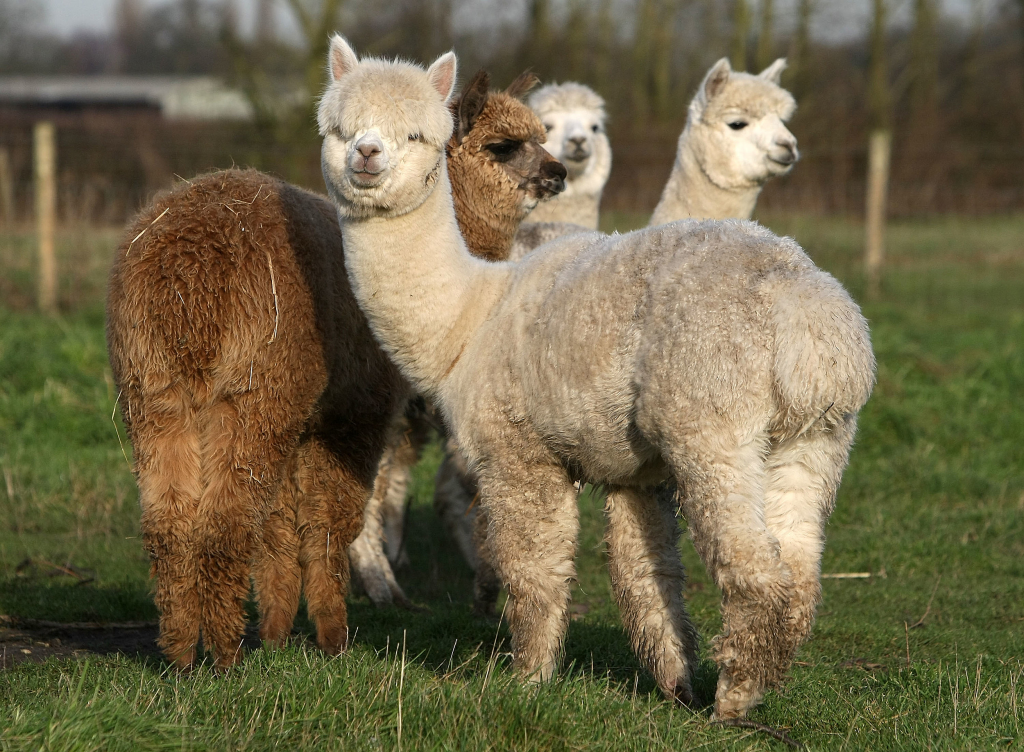 Would you mind meeting some furry friends in the Tri-Cities? If so, Sandollar Farms Alpacas & Pyrs is just the place you should visit.
Located in the heart of the wine region, this farm raises the Suri alpaca; this is a rare breed of alpaca renowned for its high-quality, luxurious fleece.
Sandollar Farms Alpacas & Pyrs also have Great Pyrenees dogs that act as guardians of their farm animals.
It doesn't end there! In addition to these fluffs, some birds and bees are kept on farms.
You will also see beautiful gardens and beautiful orchards where you can pick and eat fruit straight from the trees.
And before you leave the farm, you can buy souvenirs from their boutique. Many of them are made from alpaca fleece.
3. Go Shopping at Columbia Center Mall
Columbia Center Mall is located in the northwest part of Kennewick and is the city's leading shopping destination.
Columbia Center Mall is part of the Simon chain and the largest mall in all of Southeast Washington, boasting of more than 120 stores.
You can browse various clothing stores, including sporting goods, shoes, video games, and gifts.
They have a massive playground for the kids and over a dozen restaurants ranging from chain cafes and takeaways to complete restaurants.
Things To Do In Tri-Cities (WA) At Night
1. Catch the Galaxy at Bechtel National Planetarium
If you are an astronomy enthusiast, this place perfectly suits your fancy.
Located at Columbia Basin College, the Bechtel National Planetarium features high-definition projection images and live exhibits that make you feel like you're exploring space.
This planetarium also has a way of inspiring your kids to become future scientists with its educational presentations on space.
Its features include topics about the solar system and constellations, among others.
If you are planning to visit this place, you can book your ticket online or buy it on the spot while walking.
Bechtel National Planetarium recommends that you arrive before the show begins. This is to make sure you have seats ready and available.
2. Visit Calvary Chapel Tri-Cities
One of the city's many churches, Calvary Chapel Tri-Cities, is located just west of downtown Kennewick.
This chapel offers a peaceful, homely space for the community and visitors to gather in worship. The chapel hosts regular services and sermons.
It also hosts various special events, including live music performances by Christina, retreats, children's camps, and Bible study groups.
This chapel aims to bring the community together.
Always open and welcoming to new members and visitors to the group, it is the perfect place for anyone seeking spiritual guidance or wisdom in the Tri-Cities.
3. Make a Trip Barnard Griffin Wine Industry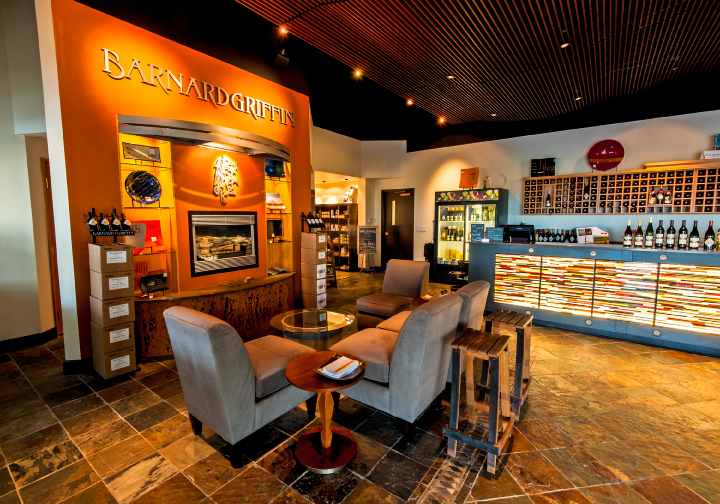 Barnard Griffin Wine Industry is an old wine industry in the Tri-Cities that opened in the 18th century.
Since then, it has been considered one of the most durable in Washington and the recipient of several awards in the wine industry.
If you're going to visit a fantastic place to enjoy craft chilled wine in the Tri-Cities, come to Barnard Griffin Winery!
In addition to the wine production facilities at this gorgeous location, this Richland destination is home to a tasting room, a full-service restaurant, and a fused and dynamic glass art studio.
You can comfortably come here to taste without feeling that you will be consuming low-quality drinks.
They provide the best quality wines in the Tri-Cities!
Their outdoor patio is also a great option, while you should come here if you're not interested in any of their drinks.
The structure is made with unusual patterns that are extremely attractive to visitors.
In addition, their staff does no less to provide guests with appropriate recommendations.
If you're visiting the Tri-Cities, you can dress up your kids and bring them along; they have a big playground to keep them entertained while you have cold drinks!
Things To Do In Tri-Cities (WA) For Couples
1. Visit Howard Amon Park
To learn to paddleboard, you should visit Howard Amon Park.
This park allows you to meet locals who offer stand-up paddleboarding lessons, including community paddles and paddleboard yoga.
These professionals will instill proper paddling techniques in you, including the basics like getting on and off the board safely, adjusting the paddle to match your height, kneeling and standing on the board, and getting back up after a fall.
Learning to paddleboard in a group is best as the fees tend to be subsidized when more people join the class.
They also offer one-on-one courses if you want to learn on your own.
And if you have kids with you, keep in mind that they must be under 12 to qualify for the classes. Overall, it's usually a wonderful experience.
2. See the Beauty of the Columbia Park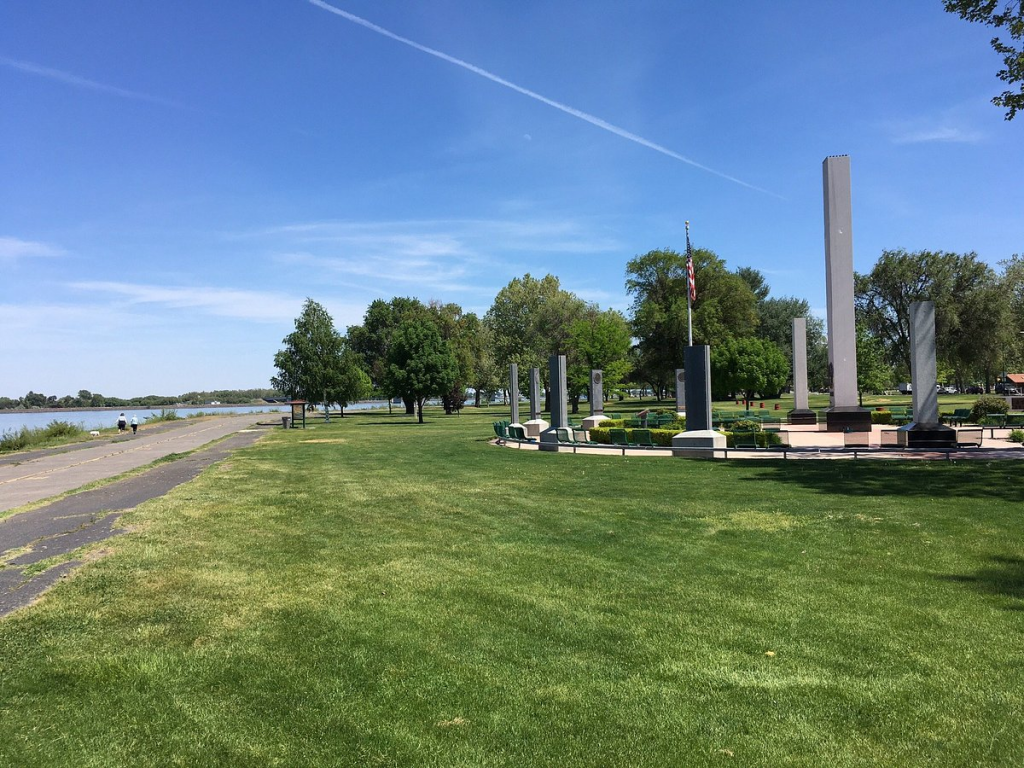 Columbia Park is a public park that spans 400 acres along the banks of the Columbia River. It is one of the most famous and most significant in the area.
This place has a fascinating history; many years ago, the famous Lewis and Clark expedition sailed here.
These days, locals and visitors alike are drawn to Columbia Park every day for all kinds of recreational activities like biking and hiking.
And if you want to get on the river itself, the park also offers several boat launches.
It also offers large grassy areas, a disc golf course for the whole family, a pond, and a private golf course.
3. Sample Fresh Sweet Wines at Badger Mountain Vineyard
Washington is known for its quality wines and attractive vineyards, and Badger Mountain Vineyard is located in Kennewick as it is a perfect example in the Tri-Cities.
Badger Mountain Vineyard was established in 1982 as the first certified organic winery in Washington State.
This vineyard was founded by Bill Powers, who was inducted into the Legends of Washington Hall of Fame for his outstanding work. His son currently runs the winery.
Badger Mountain Vineyard has a tasting room and gift shop where various wines can be sampled, and special events such as weddings can also be held at the vineyard.
Things To Do In Tri-Cities (WA) For Kids
1. Try Out Gardening at WSU Master Gardener Demonstration Garden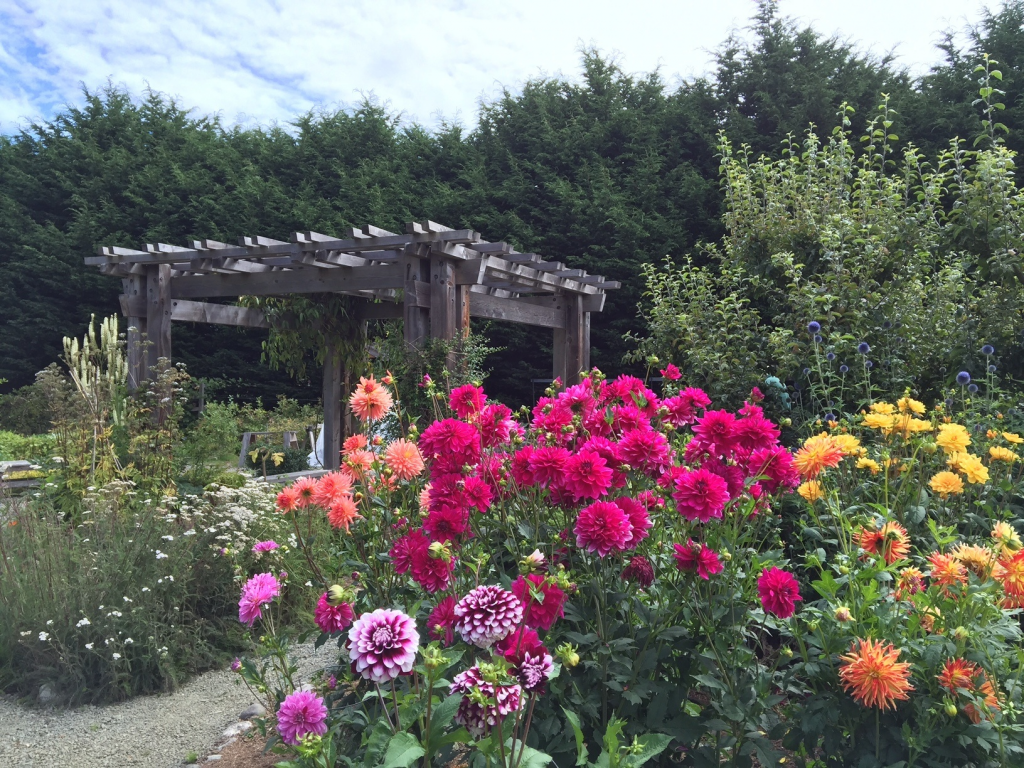 There are three Master Gardener Demonstration Gardens at Washington State University. A visit to any of them will make your day.
You can choose between the McCollum Park Demonstration Garden, Jennings Park Demonstration Garden, and the Evergreen Arboretum Demonstration Garden Border.
Here you have the opportunity to learn various gardening techniques that you can integrate into your landscape.
You will also learn which shrubs, trees, and other plants are suitable for your location at any particular time of year.
Thanks to the park's peace, you will appreciate the garden more. WSU offers more than 24 gardens with special themes that change from time to time.
There is a 2-hectare children's garden for the younger ones, which is also great for them to learn and practice gardening at an early age.
2. Let the Kids enjoy Playground of Dreams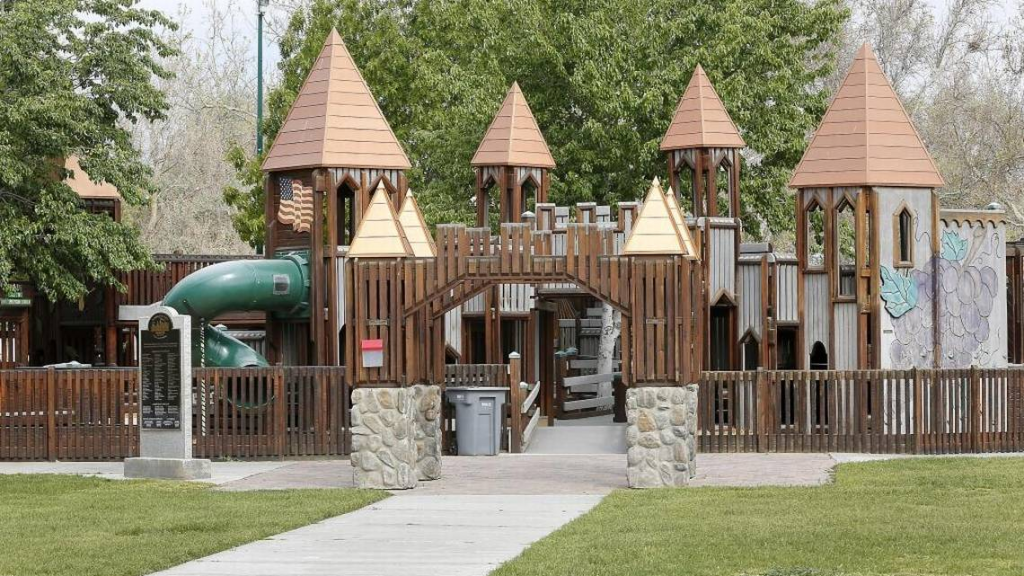 Located in Columbia Park, Kennewick, locals call it the Playground of Dreams or the Toyota of Tri-Cities Playground of Dreams.
The Playground of Dreams is it if you're looking for a place to take the kids to stretch after a long day.
This course is associated with some humble beginnings and has a special place in the hearts of the locals.
This playground was completed in 1999 with donations from residents, but in 2003 it was destroyed by fire. However, the locals took courage and built it again.
Their community efforts only took a year to bring the course back to life, which is still meticulously maintained today.
The Playground of Dreams is full of various equipment such as interactive carillons, zip lines, swings, and panels with sounds imitating trains and trucks.
It's one of the best things to do in the Tri-Cities because kids, and even kids at heart, will never lose sight of the things they can enjoy here.
3. Make a With the Kids to Academy of Children's Theatre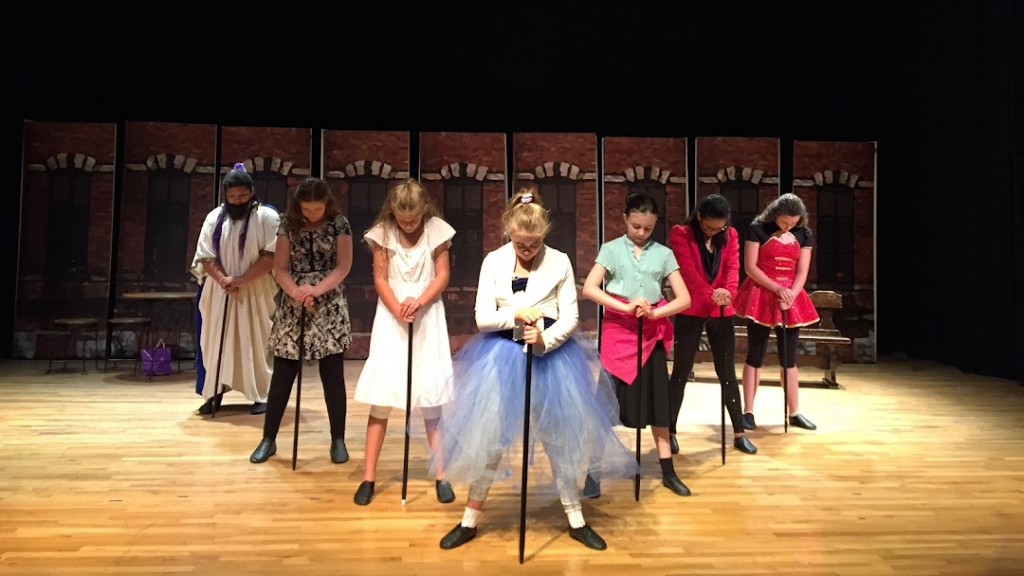 The Children's Theater Academy provides educational opportunities in the performing arts for young people of all abilities and interest levels with a unique mission to provide theater experiences for and by the youth of greater Central Columbia.
Indoor Activities To Do In Tri-Cities (WA) For Adults (Indoor Activities)
1. Experience the Ambience of the REACH Museum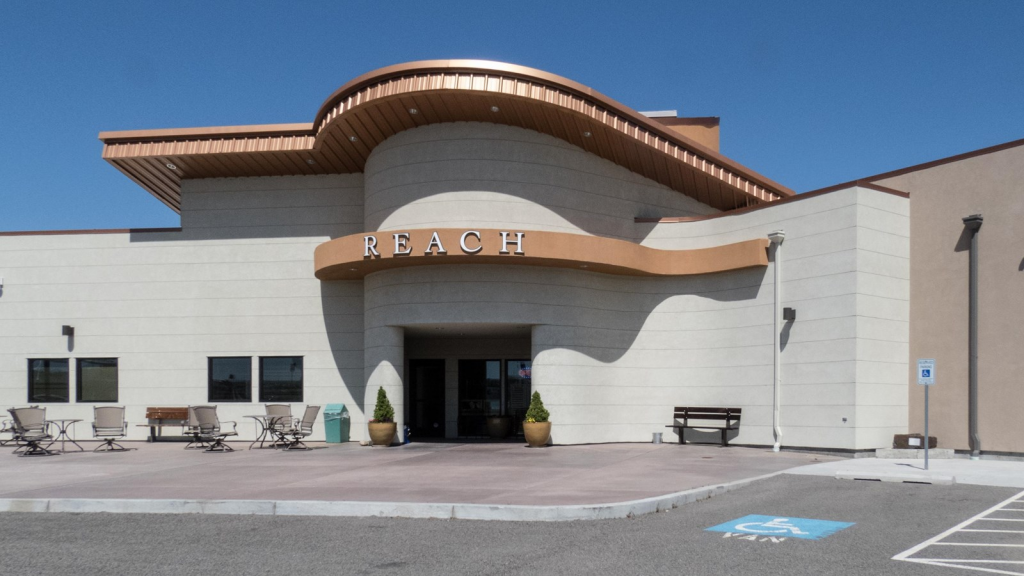 If you like to celebrate history and culture, here's another good thing to do in the Tri-Cities.
The REACH Museum is the place to go, especially for history buffs.
The museum has a visually stunning facade you could admire even before entering the interior.
Once inside, this interactive museum exposes you to the forces that shaped the Tri-Cities and their environs, such as the Manhattan Project and the Ice Age floods.
There are four permanent galleries and one rotating gallery with exhibits for you to admire.
The museum is also an outdoor performing arts zone – a 500-seat amphitheater – where you can see performances depicting the history of the Tri-Cities.
Don't forget to enjoy the view of the Columbia River from the lobby and sun deck.
And if you want to have a fully engaging experience, you can go on a guided tour.
2. Visit Water2Wine Cruise
If you're looking to celebrate a special culmination in your life, there's a great way to do it in the Tri-Cities.
The Water2Wine Cruise provides an exclusive and classified treatment and is one of the best things to do in the Tri-Cities.
Enjoy a breathtaking sunset as you cruise along the Columbia River on a luxury yacht.
You would enjoy local Tri-Cities wine and a beautiful dinner prepared by the yacht's local chef.
Some different amenities and facilities complement this vessel, and you and your loved one can enjoy them during the three-hour tour.
The upper deck has a full-service bar and a flat-screen TV.
It boasts an overhead sound system that plays good music wherever you are.
3. Catch a Game at Toyota Center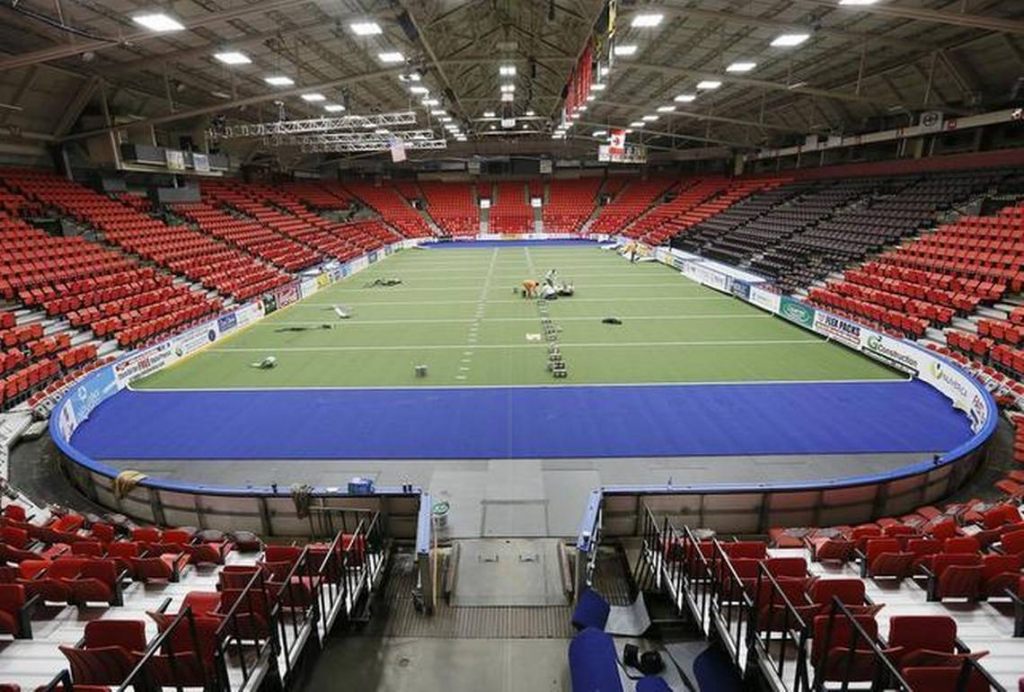 The Toyota Center is home to the Tri-City Americans hockey team and can hold about 6,000 people for hockey games.
The center is also used for live performances and music events, hosting major rock artists and bands over the years, including Alice Cooper, Slipknot, and KISS.
In the case of concerts, the venue can accommodate more than 7,7000 people.
It also hosts professional wrestling and religious and children's events yearly.
Romantic Things To Do In Tri-Cities (WA)
1. Try Out the Best Wines in Benton City
The Tri-Cities is called the "Land of Wine" for a reason.
Wine tasting is one of the best things to do in the Tri-Cities, especially for wine lovers.
There are over 200 wineries to explore within an hour's drive, and there's no way you won't feel tipsy before the end of the day.
Beston City itself has dozens of wineries to visit, such as MonteScarlatto Estate, Anelare, Native Sun Wines, Muret-Gaston Wines, and Purple Star Wines.
The latest premium handcrafted wines range from $7 to $15 per wine tasting.
In addition to their fine wines, you can relax with their fantastic views of Red Mountain and the Yakima Valley.
Another element to admire is the indoor environment with rustic tasting rooms that evoke excitement.
Be sure to note the wine tasting hours, as some are open on select weekdays, while others are only on weekends.
2. Take a Kayak Ride Along the Columbia River
One of the best things to do in the Tri-Cities is kayaking along the Columbia River. It offers a fascinating experience and a glimpse into history.
A few years ago, Native Americans used the kayak as one of the dominant forms of transportation used to transport goods between the Oregon coast and British Columbia.
This practice has continued to the present day to attract visitors to an exhilarating experience as they grow along the still waters of the river.
There are well-stocked kayak shops near the river to ensure you have everything you need to enjoy the experience safely.
You can take a half-day guided tour from Scappoose Bay to St. Helens or a full-day tour starting from Dalton Point and ending at Rooster Rock.
There are professionals in this area, and you could also get kayaking lessons from them.
3. Try Out the Gesa Carousel of Dreams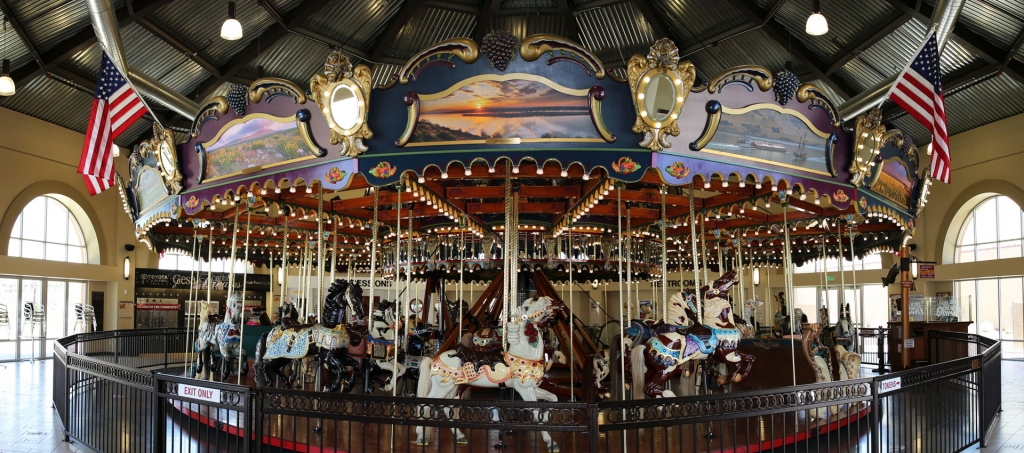 Originally designed and run at the Silver Beach Amusement Park in Michigan, the Gesa Carousel of Dreams passed through generations to different owners and locations around the country before its final home in Washington State.
The Gesa Carousel of Dreams exists as a restored 108-year-old Charles Carmel hand-carved carousel.
It took ten years for each horse in this ride to be completed.
The carousel ride is very safe, even though it may seem antique.
And riding this historic carousel is free. However, the owners would accept and appreciate donations for its operation and maintenance.
Gesa Carousel of Dreams can host various events with a capacity of up to 100 people.
This attraction also offers a variety of food options such as pizza, nachos, burgers, and more.
You can buy drinks and food from its concession kitchen or nearby grocery stores.
Free Things To Do In Tri-Cities (WA)
1. Pay Your Respect to the Fallen Heroes at the 9/11 Memorial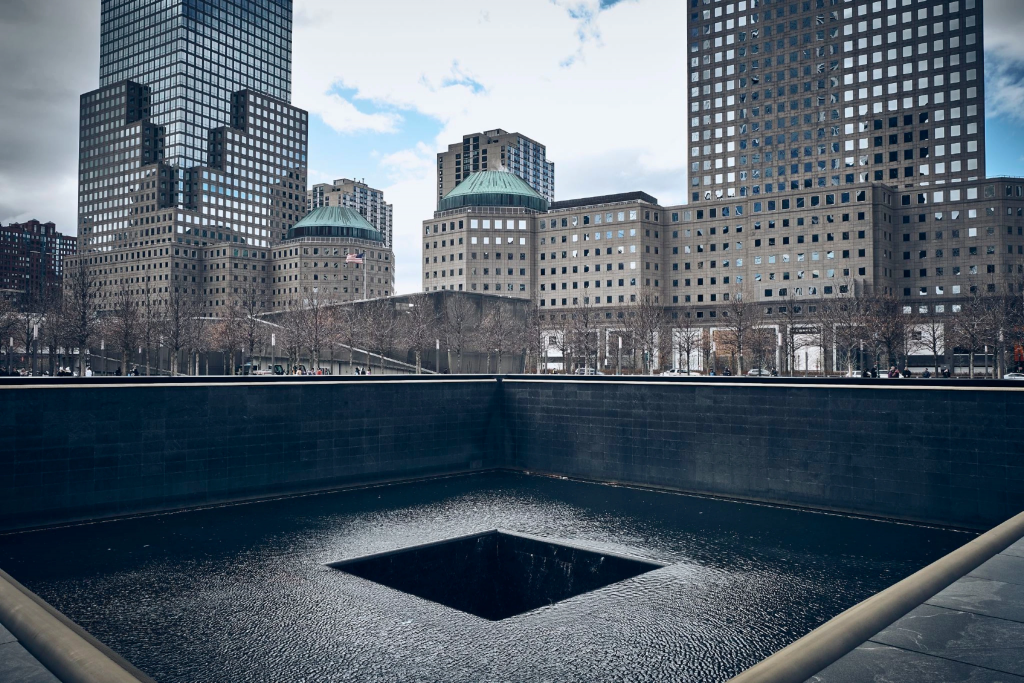 If you were to visit the Tri-Cities, then this place should be on your list of things to do in the Tri-Cities.
You can pay your respects to the 2,977 lives lost during the September 11, 2001, terrorist attack at the Twin Towers without ever stepping on the scene.
The memorial was unveiled in 2011, five years after it was first constructed in Kennewick.
Here at the 9/11 memorial is an actual piece of the World Trade Center.
It puts a sobering reminder in the heart of every visitor to live each day as if it were the last.
2. Reminisce the Dark Past of Tri-Cities in Hanford Nuclear Reservation Site
The Hanford Nuclear Reservation Site is a 580-square-mile site formerly a nuclear manufacturing complex.
It currently has nine nuclear production reactors, six of which are contained in the Interim Safe Storage Facility (ISS).
You will see "Project B," the world's first full-scale plutonium reactor, on this page.
This reactor is famous for producing the plutonium used in the atomic bomb that resulted in the tragedy of Hiroshima and Nagasaki and ended World War II.
However, this device is currently being used for positive reasons.
It is a living document of the Manhattan Project's success and our war heroes' bravery.
3. Go Biking at the Badger Mountain Road
Badger Mountain Road is not good for hikers; Cyclists can also enjoy this route.
This trail is suitable for the adventurous and ranks as the 10th most challenging bike ride in the state.
The trail promises to get your adrenaline pumping as most of it is uphill.
Although the road is mostly smooth, there are still bumpy areas.
You'll love the scenic views of the Columbia Basin as you pedal this trail.
There are beautiful plants to admire along the way; these include balsamroot and purple wormwood.
Cheap Things To Do In Tri-Cities (WA)
1. Enjoy nature at Chamna Natural Preserve
Located near the Yakima River, Chamna Nature Preserve covers 276 acres and offers a satisfying experience for the whole family or group of friends.
This reserve is home to more than two hundred species of birds, including pelicans, waterfowl, cranes, owls, hawks, and more.
Not only will you see birds, but the reserve is also home to other wildlife such as mink, river otters, and coyotes, and you may also spot a variety of butterfly species.
All you need is to immerse yourself in the lush greenery of this reserve.
Take advantage of the variety of flora as it offers the perfect backdrop for your keepsake photos.
There is an 11-mile trail that you can explore through biking, hiking, and horseback riding.
The Chamna nature reserve is located on the banks of the river, so there are opportunities for fun water activities.
You can try canoeing, fishing, or even kayaking on the Yakima River.
The place is never short of things to explore, even during the snowy months.
If you're in the area in winter, you can try cross-country skiing and snowshoeing.
2. Experience Beauty Along Sacagawea Heritage Trail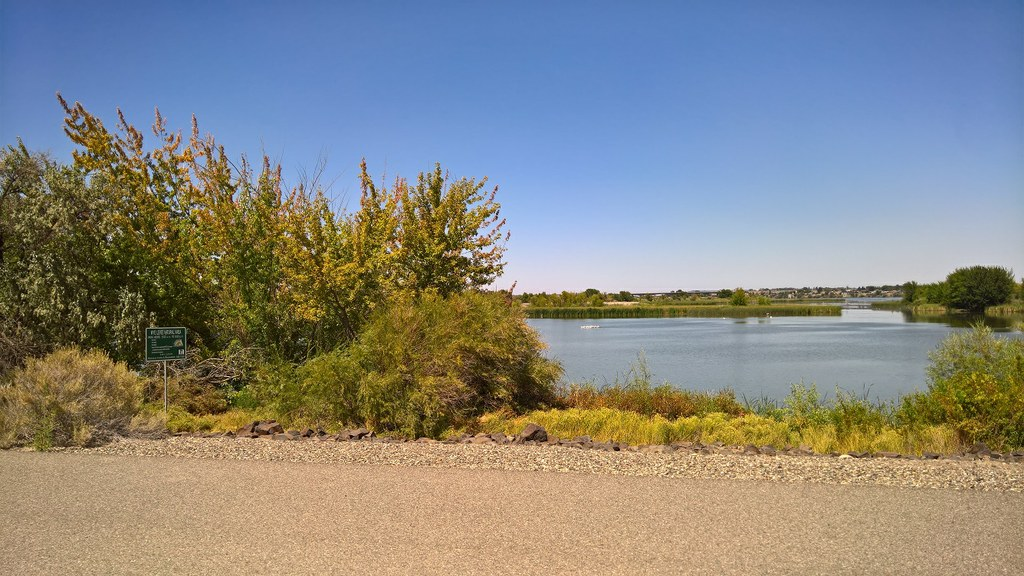 Let's move on to something the locals love, the Sacagawea Heritage Trail.
The Sacagawea Heritage Trail is a multi-use trail that travels throughout the Tri-Cities and connects the three cities of Kennewick, Pasco, and Richland.
This trail is named in honor of Sacagawea. Its route starts from Sacagawea State Park and passes by landmarks such as the Blue Bridge, Cable Bridge, Batement Island, Chiawana Park, and Columbia Park.
Both cyclists and hikers can enjoy the trail as it offers an amazing experience for people of all ages.
You will see the pool walk and ride up and down daily.
If you want to explore all the beauty of the Tri-Cities, add the Sacagawea Heritage Trail to your list of the best things to do in the Tri-Cities, WA.
3. Shop at Pasco Flea Market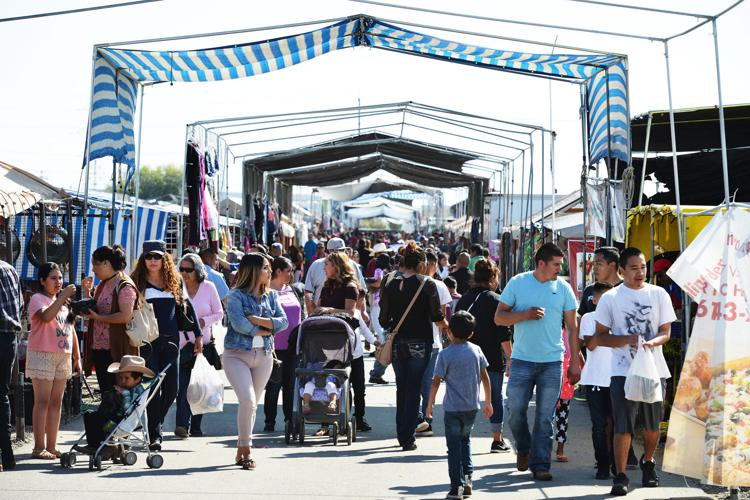 The Pasco Flea Market is the largest outdoor flea market in Washington State.
This beautiful market is along East Lewis Place.
The place offers visitors and residents the opportunity to get a lot of great food that is especially fresh!
It's a good family environment where you can find lots of good things from fresh vegetables and other farm products.
The vendors here are also friendly and always recommend the best options to visitors.
Despite this, the prices of their goods are not high, and you can be sure that you will get the right quality in whatever you decide to buy!
Although it is a bit noisy here, be sure to leave your cars there when you arrive as there is a parking space available.
Looking to pick up some affordable farm produce next time you visit the Tri-Cities?
You can check out the Pasco Flea Market; it has everything you could be looking for.
Cool Places To Visit In Tri-Cities (WA)
1. East Benton County Historical Society and Museum
Opened back in the 1980s, the East Benton County Historical Society and Museum is a remarkably interesting museum in downtown Kennewick.
The museum offers all kinds of historical artifacts and exhibits focusing on ancient Indian petroglyphs that were seen along the Columbia River as early as 1939.
You would also see old farm implements on display, with the museum painting a picture of the history, culture, and heritage of Benton County.
There are various photos from past years lining the walls.
The museum staff is also helpful and hard-working as they constantly look for new photographs, artifacts, and other items to add to the museum's ever-growing collection.
A visit to the East Benton County Historical Society and Museum is one of the best things to do in the Tri-Cities.
The museum is open from Tuesday to Saturday (12-4 pm) but is closed on Sundays and Mondays.
2. LIGO Hanford Observatory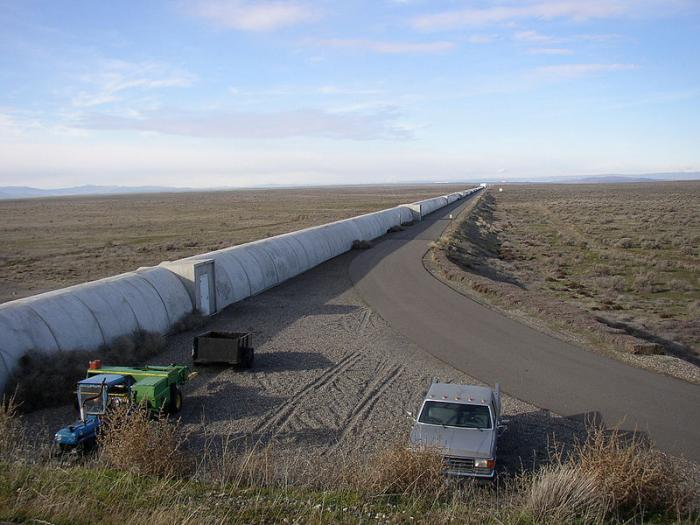 Want to see what the observatory house looks like? Have you longed to see how the environment of this type of house is furnished?
If so, the LIGO Hanford Observatory should be on your list of places to explore on your next trip to the Tri-Cities, Washington.
This incredible LIGO Hanford is located in the Columbia Basin, and their facility works concerning the LIGO Livingston detector.
What they are doing here is listening for the faint whisper of gravitational waves from the most energetic events in the universe.
If you're a space enthusiast, don't leave the Tri-Cities without a stop!
All in all, you are sure to get all the information about gravitational wave studies and an insight into what is happening all the time in the universe.
It's a real working lab!
If you plan to visit on a Saturday, be sure to take their organized two-hour in-depth tour.
Special mention to the staff and scientists who work there; they are top-notch and friendly!
Plus, if you don't understand the gravitational wave thing, it's still educationally resourceful to learn how basic physics concepts are applied to their prototype.
A visit to the LIGO Hanford Observatory in the Tri-Cities will be a very interesting exploration!
3. Wahluke Slope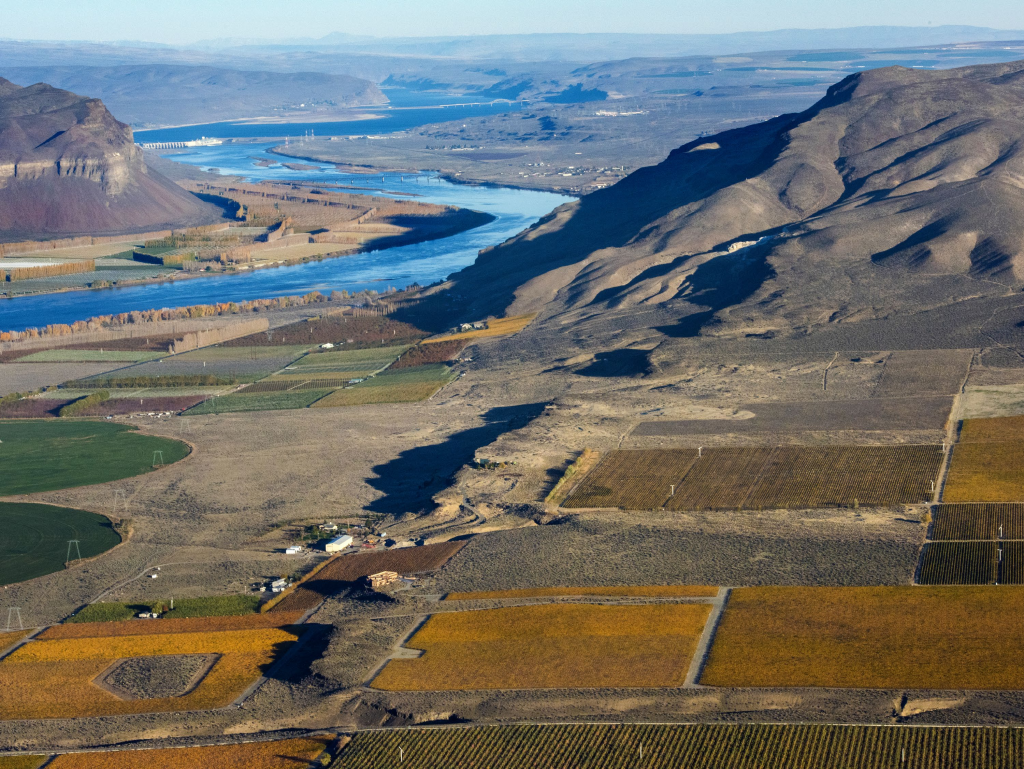 Wahluke Slope has been an initiative for over two decades and is an excellent destination for visitors.
This place was named after the common American word for "watering hole."
It is a region that always feels clean, and the atmosphere is great.
This amazing location also has unique vineyards. There are more than 25 vineyards located here. Unbelievable, right? Yes!!
In addition, this Washington attraction also has more than four winemaking facilities.
This unique venue is equally the perfect destination for all events if you're in the Tri-Cities.
Don't leave without checking out their tourist facilities; if you have some time, you can enjoy it under the supervision of a guide.
There are restaurants that sell food, and the food is delicious and not expensive.
If you ever need a place to relax and observe the beauty of nature, be sure to check out what this place has to offer!
Conclusion
The Tri-Cities offers every tourist the opportunity to experience maximum satisfaction in any area.
As we have seen, it comprises three magnificent cities that expand seamlessly to offer the best in entertainment, luxury, shopping, relaxation, history, and more.
It is a great place for your next vacation; plan your trip and enjoy a fun vacation.
Join us on Telegram
If you loved this content, do well to like us on Facebook and follow us on Twitter to get updates and engage with other people like you who wish to immigrate to Canada or just immigrated to Canada.