Jefferson promises to be one of the best vacations you've ever had, only if you leave knowing the most exciting things to do in Jefferson (NC).
West Jefferson is a community in Ashe County, North Carolina, established as early as 1909.
It was the only cheese factory in the Southeast as of then, and it was a point of pride for West Jefferson.
Start exploring by visiting the most popular museum in town, the Museum of Ashe County History, to discover more about the past of the region and its residents.
West Jefferson offers a variety of exciting things to explore with the whole family.
Let's get to it already, shall we? Check out the best things to do in Jefferson (NC):
Fun Things to Do in West Jefferson (NC)
1. Visit the Honey Hole
The Honey Hole is a great location to visit while there. It is especially distinctive because it sells honey products too.
They are unique because they keep honeybees, which they then employ to produce items made of honey.
If you maintain bees, you are in for a treat since beekeeping supplies are available to help you care for your colonies.
Additionally, you can buy some gifts to take home to your friends and family.
2. Don't Miss a Thing at Jefferson Landing
The Jefferson Landing is located in the Blue Ridge Mountains, nestled on the historic New River.
This place is a protected mountain community resort created for people to have fun.
This is the perfect location to spend quality time with family and friends.
It includes every outdoor amenity you could possibly want for an amazing getaway.
Excellent amenities are available at The Jefferson Landing, including a modern golf course, lovely homes, and fine dining.
The tennis court, fitness center, swimming pool, and other amenities are other things to keep an eye out for when you arrive.
3. Go Kayaking with Zaloo's Canoes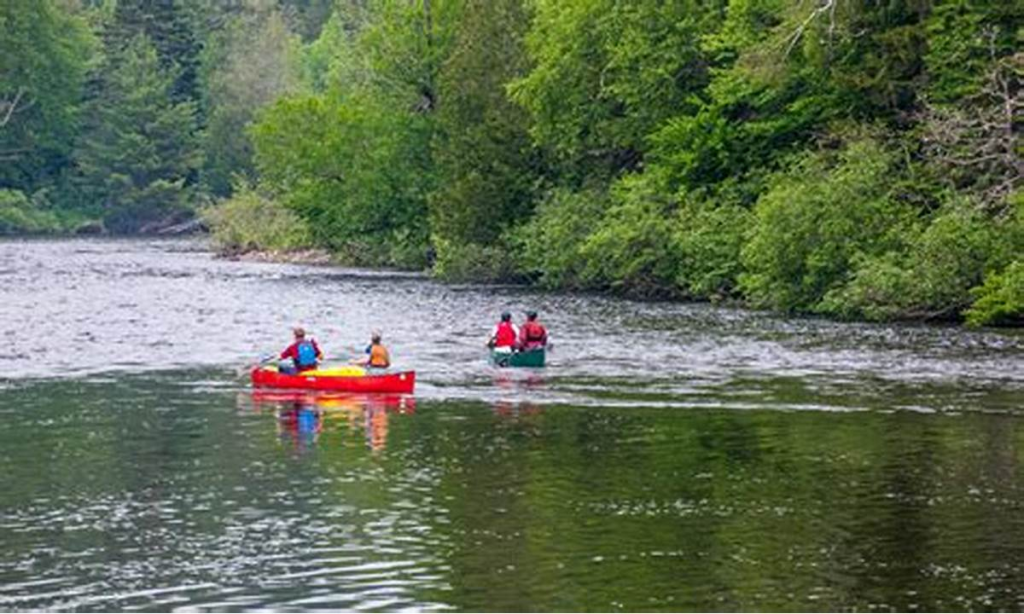 One of the best adventures you may have when visiting Jefferson, North Carolina, is viewing the Zaloo's Canoes.
They offer the best kayak, canoe, and tube tours for travelers and are situated on the New River in West Jefferson, North Carolina.
One of the many watercraft businesses in the area, the Zaloo Canoes, has been operating for more than 43 years.
Visitors can enjoy a half-day or full-day of fishing at this location.
Things to Do in West Jefferson (NC) at Night
1. Unwind at Black Jack's Pub & Grill
Virginia started Black Jack's Pub & Grill in 2008. She turned her handmade dishes and burgers became the neighborhood and community's favorites.
The restaurant has been operating at its peak for many years, which attracts a large number of tourists from all over the world to sample their delectable handcrafted fare.
When visiting Jefferson, you must stop at this restaurant if you want to taste the greatest wings in town.
Their burgers are made with natural beef and a special Romanian spice that gives them a sweet, savory flavor while preserving it, too as well.
2. Grab a Bottle at Boondocks Brewing
Visit the Boondocks Brewing Company if you enjoy a fine beer; it's one of the top tourist attractions in West Jefferson, North Carolina.
This place is incredibly interesting to both locals and visitors, so a trip there is worthwhile and will be well worth the money you spend on the many beer kinds.
The beers you can sample here are produced on-site by the first and most successful licensed brewing firm. They create their beer in small batches seven days a week.
Burgers, wings, and other delicious meals are paired with more than 30 beers.
3. Spend a Night at Hotel Tavern
The Hotel Tavern is one of the top things to do in Jefferson (NC), especially if you enjoy eating and want to check out different regional cuisines.
The Building Tavern, nestled in an old, historic hotel on the Western side of Jefferson, is the only place to go if you want the best American food.
With a full back and patio, this charming and quaint American restaurant offers diners an amazing cuisine selection that includes anything from steaks to burgers, sandwiches, and pasta.
Things to Do in West Jefferson (NC) For Couples
1. Explore the Picturesque Rhododendron Trail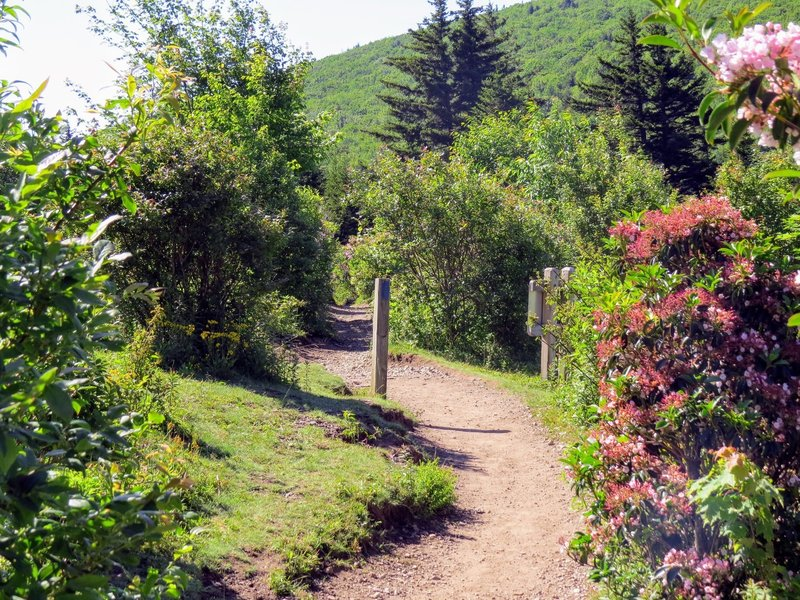 If you enjoy hiking, you should include it on your list of exciting things to do in West Jefferson (NC).
Visitors may readily locate this beautiful hiking trail in this region because it is positioned in the Mount Jefferson area.
The trail covers a wide area, enabling hikers to take in additional stunning sights, including the New Valley Rock and the captivating vistas of the surrounding peaks and valleys.
At the conclusion of the trip, visitors can also go picnicking in a tranquil picnic spot, where they can treat themselves to a delicious snack before returning home.
2. Go Shopping at Great Southern Gothic
Checking around the Great Gothic & Curiosity Shop to locate that ideal item or accessory you so wish is something else you should do when you arrive, more of a mystery tour.
Visitors to the building are reminded of haunted houses by their design.
There is also a shop nearby where you may buy crystal balls, oils, runes, and alternative artwork.
3. Appreciate Art at the Ashe Arts Center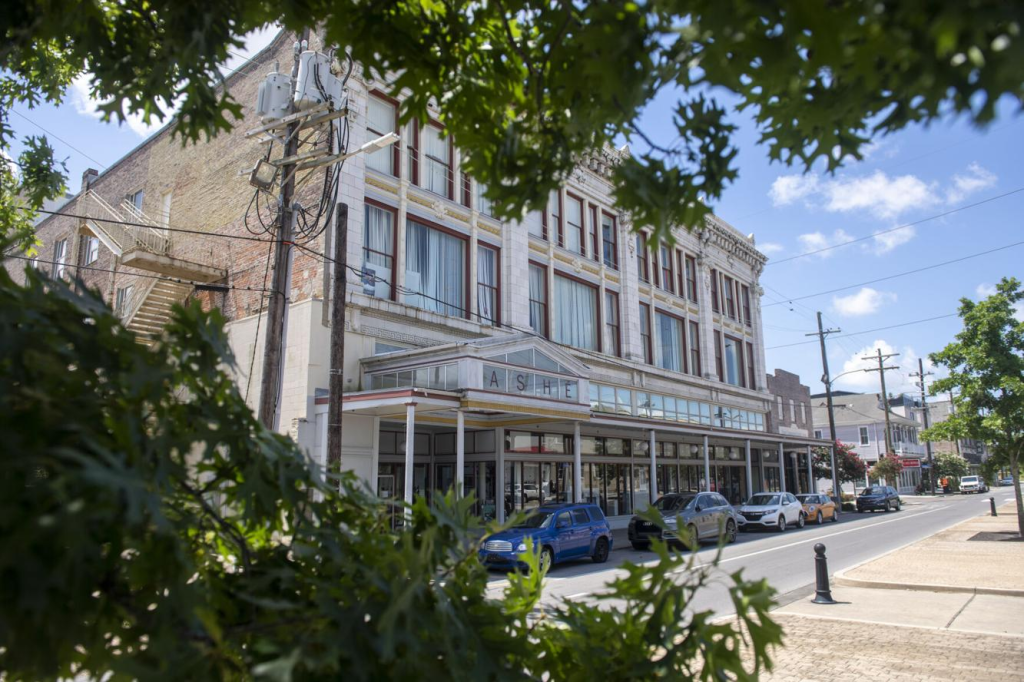 The Ashe Arts Center, located in West Jefferson's downtown, is another great place to explore.
You can explore this area and feast your eyes on its well-known neighborhood.
There are numerous studios and galleries in this region that display both modern and historical artwork.
The majority of the artwork in these galleries is created by regional and local artists, which you can also buy.
In 1938, the city built this center to provide a great location for residents to socialize and have fun.
Things to Do in West Jefferson (NC) For Kids
1. Take the Kids to Ashe County Cheese Shop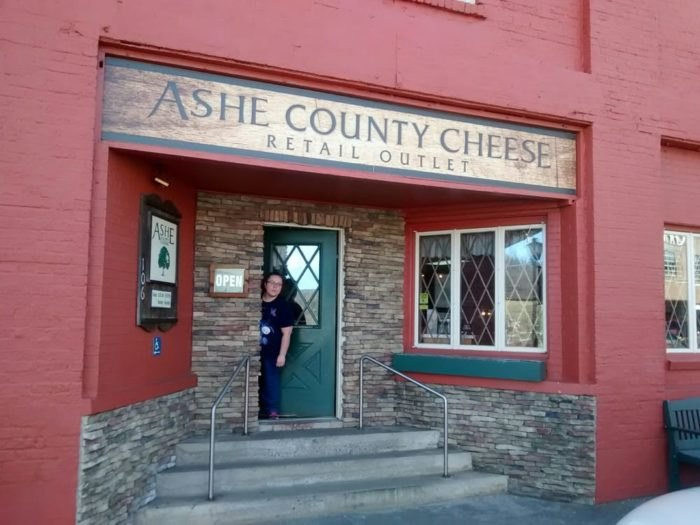 The Ashe County Cheese Shop, which opened its doors for business in 1930, is another noteworthy attraction to keep an eye out for when you're there.
Here ought to be at the top of your list if you enjoy fine cheese. The Kraft Corporation used to own and run the Ashe County Cheese Shop.
Take the kids to the Ashe County Cheese Store in the city while you're here to find the Cheese Company's cheese goods.
This cheese store has specially made cheese, such as the original Sienna Cheese, the modern-day Juusto Cheese, and the traditional cheddar daisy wheels.
2. Visit the Gem Valley LLC
The Gem Valley LLC is the ideal place to bring the kids if you're in Jefferson.
The surroundings are so much fun, especially for children.
Visitors to the family-run Gen Valley, which is a few minutes from the Blue Ridge Parkway, get the opportunity to pan for some unusual goods.
Visitors can pan and look for their preferred jewels; the wonderful part is that whatever you find is lovely, and you can keep it.
There are employees at this location who are happy to assist you in finding the stones.
3. Let Them Play at West Jefferson Municipal Park
The West Jefferson Municipal Park, also known as the Bowie-Seagraves Municipal Park, is one park you ought to see.
The park offers plenty of opportunities for guests to participate in various outdoor sports and activities, such as basketball, baseball, and tennis.
This is a wonderful place to take the kids because it has a playground where they can play while you stroll along the route.
If you want to go picnicking, the park also has shelters where you may do so. You can bring packed lunch to share with your entire family or with friends.
Indoor Activities to Do in West Jefferson (NC) For Adults
1. Watch a Live Show at the Ashe Civic Center
The Ashe Civic Center, located in the lovely city of West Jefferson, is the only place to be if you want to unwind and be amused.
Live theatrical productions, dance recitals, music concerts, and other events are held at the civic center's auditorium and theater, which has a seating capacity of 282.
The Ashe County Little Theater, which produces various film productions, also has a home at the Ashe Civic Center.
The Civic Center also offers rental services to the general public, and you can reserve the space if you want to perform your own dance recital.
You can also participate in their plays, pageants, fundraisers, and group meetings.
2. Explore Photography at CatchLight Gallery
Are you a photographer or an enthusiast? Check out the CatchLight Gallery, which is located in the heart of West Jefferson, North Carolina, for a fun activity.
Nicole Robinson founded the Catchlight gallery in 2012 to provide a supportive setting for photographers from all across West Jefferson to exhibit their work.
Visitors can observe the creation of new talents because the gallery features the works of new photographers each month.
Visitors can speak with these artists to find out more about their work.
3. See a Movie at Parkway Theater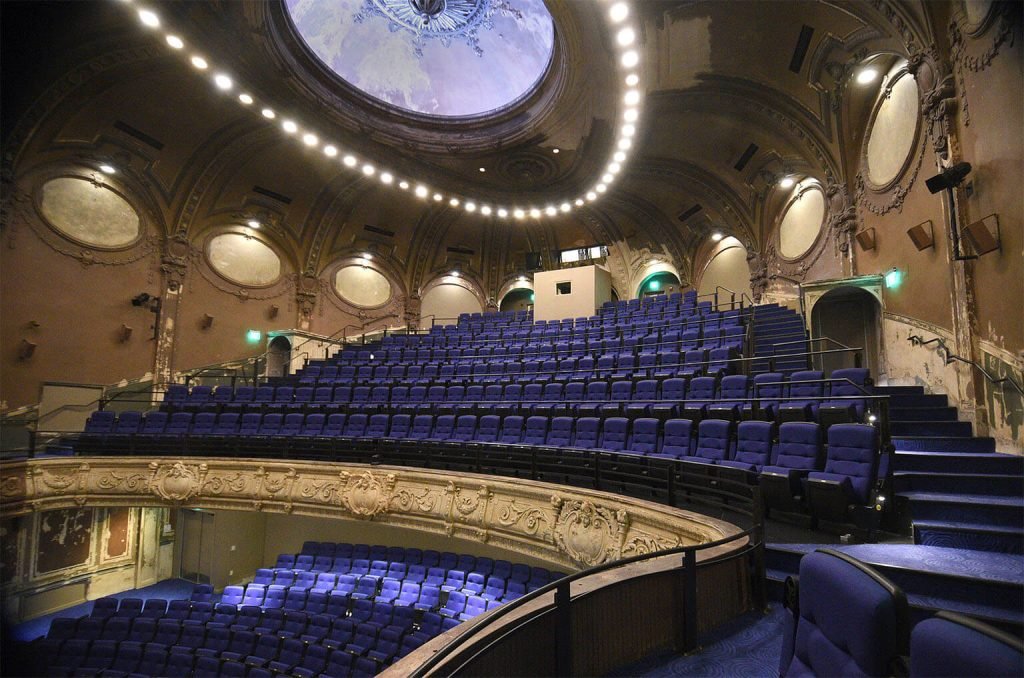 The Parkway Theater is a privately owned theatre in West Jefferson. And it doubles as one of the several historic buildings of the city too.
Although it underwent extensive renovations in 1978. Due to its enormous marquee, you will discover upon visiting that the Parkway theater is an antique structure.
The marquee's neon lighting and yellow tile perfectly capture the feel of the theater.
It takes you back in time to the ancient movie theaters from the 1950s.
The theater shows both classic and fascinating movies, you'll love every time spent here.
Romantic Things to Do in West Jefferson (NC)
1. Spend Some Time Together at the Backstreet Park
Backstreet Park is a great place to unwind or take a break after a long day of sightseeing.
At the approved picnic areas, visitors can have a tasty lunch and some ice cream.
You can pick any location to remain at and take in the captivating ambiance of this place if you don't feel like picnicking.
Backstreet Park is the venue for the West Jefferson Community Partnership Summer Concert Series, and admission is free for all.
Visitors can check out the town's Christmas celebration after Thanksgiving when the neighborhood's Christmas tree is lit up.
2. Shop Together at Ashe County Farmers Market
You can take part in the Ashe County Farmers Market by going to West Jefferson at the start of the year.
You're certain that you will have access to the freshest fresh farm produce, like seasonal stock, like fruits and vegetables.
These fruits and vegetables are freshly washed, locally grown, and stunning to look at.
Arugula, lettuce, kale, veggies, and other farm products are available for purchase at the market.
These products are grown inside the farmer's market in a greenhouse.
You can choose from their organic and inorganic spices, which include onions, garlic, and peppers, to enhance the flavor of your dishes.
3. Enjoy Some Thrill at the Escape Room in Great Southern Gothic
The Great Southern Gothic structure houses the themed escape room.
The ideas, challenges, and strategies are brilliantly crafted to keep players entertained and have a blast.
Every year, a new theme for the escape room is introduced; everything here is beautiful and imaginative.
A trip to this location ought to be on your itinerary if you want to partake in a pulsating activity that is also packed with puzzles, obstacles, and additional pleasure.
Free Things to Do in West Jefferson (NC)
1. Visit the Ashe County History Museum
The rich history of the Ashe County Courthouse from 1904 is being preserved by the nonprofit organization Museum of Ashe County History. It serves as a county historical museum for locals and visitors.
The 19th century is when the historic courthouse's architectural structure was constructed.
The museum, which was once known as the Ashe County Courthouse, has a Greek temple-like style and is made up of classical columns and a dome roof.
You will be able to see a variety of relics when you enter the museum, including pictures, documents, and artifacts that tell the story of Ashe county and its people.
The best thing about this museum is that it is free.
2. Worship at St. Mary's Episcopal Church
Mary's Episcopal Church is a fascinating way to connect with your spiritual self more.
The wall murals at this Episcopal church are well worth seeing.
The most well-known locations in this city are inextricably linked to these wall paintings.
You must enter through the Episcopal Parish of the Holy Communion gate to reach the artwork.
These wall murals were created by a local artist named Ben Long.
For approximately 10 years, these paintings were in good condition, but in 2012, Ben had to make some repairs.
The paintings of "John the Baptist," "Mary Great with Child," and "The Mystery of Faith" can be found when entering the chapel.
The chapel also displays the artwork created by Ben Long's pupils.
3. Explore the Mount Jefferson State Natural Area
If you enjoy hiking, one of the best things to do in West Jefferson (NC) is to ascend Mount Jefferson State Natural Area, which is 1,600 feet above sea level.
The Mount Jefferson State Natural Area's height makes for the ideal backdrop for taking spectacular pictures of the natural world.
You may get a bird's-eye view of the neighboring states from the area's highest point. Along with taking pictures, you can observe the various types of vegetation that surround the region.
If you enjoy geology, you will be astounded to discover rare geological formations that you have never seen before.
End your day by having a picnic at the shelter around the mountain, and soak in the cool breeze.
Cheap Things to Do in West Jefferson (NC)
1. Go Shopping at Third Day Market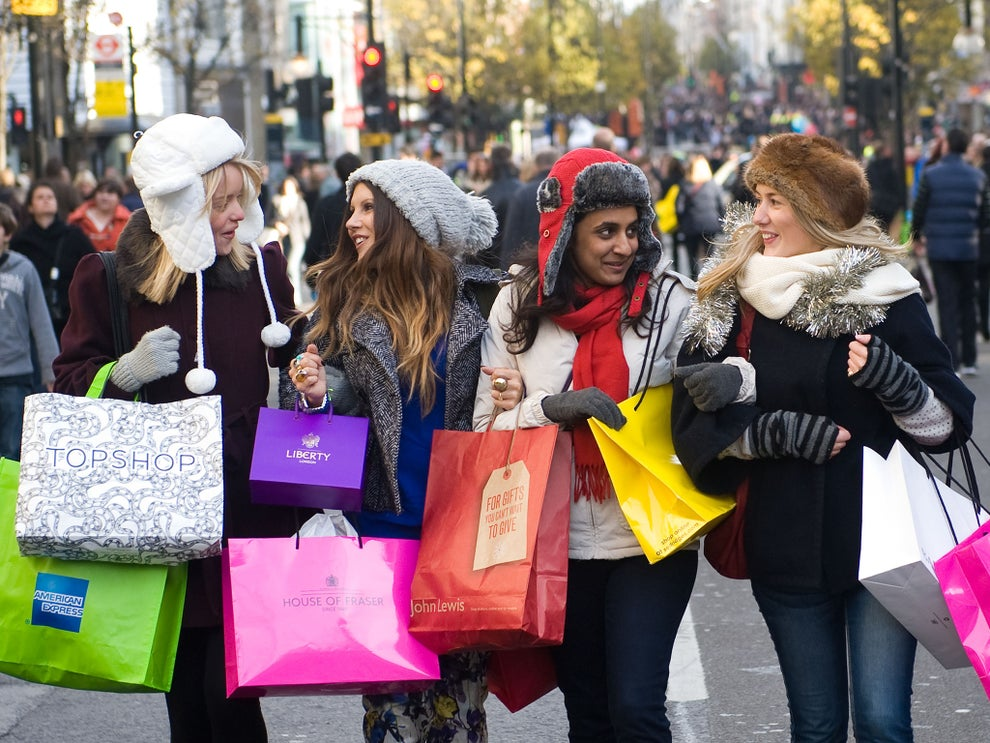 The Third Day Market is an exciting location you should visit while you're here.
You can get so many necessary supplies you need at home.
To help you bring a little of this city home to your homes and loved ones, this market is home to sellers who offer top-notch goods and souvenirs.
The market is a family-run business with a full-service garden center, a gift store, home decor, a nursery, and more.
Make sure to choose whatever you require for yourself.
2. Explore West Jefferson Through Downtown Murals
Aside from the Ashe Arts Center, you can spend a lot of time admiring West Jefferson's rich art and cultural atmosphere by viewing the frescoes in the city's downtown area.
About 15 wall murals may be found on various buildings, making for a thrilling tour itinerary full of fun and excitement.
These distinctive paintings were created by local artists to honor West Jefferson's extraordinary past. You'll love every bit.
Cool Places to Visit in West Jefferson (NC)
1. Craft Bistro — West Jefferson
Ideally situated on West Jefferson's Main Street is the neighborhood fine-dining restaurant, Craft Bistro.
It is one of the best places for high-quality food and comfort, whether it's for special events or days when you just want to feel more upscale.
It's a great place for romantic evenings while you're on vacation.
Try heading here for brunch and ordering the Frittata or Eggs Benedict for a more relaxed atmosphere.
2. Florence Thomas Art School Gallery
Visit the Art School to see the creations of local impressionist Florence Thomas, who lived to be 98. The gallery offers free, recurring exhibitions to the general public.
Here you will see and appreciate numerous classic artwork, and probably some modern ones too.
3. New River
The New River, despite its name, is one of the oldest rivers in the nation and possibly the entire planet.
Near US Route 221, it is situated inside New River State Park.
It's a really cool attraction since you can't say you've been to a body of water that is a million years old every day. The exciting thing is that you can go inside to go fishing and canoeing.
Use the state park for additional outdoor leisure pursuits to make the most of your trip.
You should go on a hike through the woods and pack some food for a picnic.
Find a campground if you have more time, and spend the night there.
Conclusion
Get the best out of West Jefferson during your vacation with our specially picked out things to do in West Jefferson (NC).
Feed your curiosity with beautiful and intriguing attractions as you tour this city. Don't forget to leave a comment via the comment box and tell us which attraction intrigues you the most.
Happy travels!
Join us on Telegram
If you loved this content, do well to like us on Facebook and follow us on Twitter to get updates and engage with other people like you who wish to immigrate to Canada or just immigrated to Canada.