What is the best phone plan for you in Canada? In this article, we would outline the differences between the prepaid phone plan and the contract phone plan and which you should go for.
The guide also includes:
Prepaid vs contract phone plans
Who are prepaid and contract phone plans for?
What are the best prepaid and contract phone plans in Canada?
And lots more…
So, if you're confused
Prepaid vs Contract Phone plans: A Brief Overview
If you were given the choice to choose between prepaid or contract phone plans in Canada, which would you actually go for?
This section tends to break down the major differences between prepaid and contract phone plans in Canada.
Must Read: Getting a New Phone in Canada?
When you sign up for a prepaid phone plan in Canada, via a major carrier, you do this by paying in advance for your monthly phone's data usage. That is, all depending on how much time you spend online, text, and even big data consumed in gigabytes (GB).
For a prepaid phone plan, if you eventually happen to run out of text, talk, or data time, you'll have to wait for the next billing circle to subscribe again. Though, there are some prepaid carriers that let you top up your text, talk, and data time; but asides from that, you can easily alternate prepaid phone plans to suit your everyday needs.
PS: A recent study by We are Social shows that the total number of internet users in Canada as of January 2021 is 35.63 million, and these users have been known to increase yearly by 0.9% (+308 thousand)
You also have the freedom to stop or pause your prepaid plan at any given time because you paid for it!
On the other hand, if you bought your phone with a prepaid carrier, you may be demanded to stay with that carrier for a long period of time. This is because most prepaid carriers do lock the mobile device you're using with their network, meaning that you can't use your phone with another carrier, ever!
Although, one quick hack to get around this is to actually carry your own phone along to the prepaid carrier to subscribe to your plan.
On the other hand, when subscribing for contract phone plans in Canada, you are expected to pay for your service, indicating your data usage.
These plans also regarded to as postpaid phone plans are more of a fixed arrangement!
Contract phone plans in Canada are mostly two years long where you can choose from a variety of monthly plans that include different talk times, text, and data. If you always need to be able to make calls or stay connect online, then that's a big reason for you to consider the contract phone plans.
Who are Prepaid Plans in Canada for?
Though prepaid phone plans are a brilliant and splendid choice for any cell phone customer, there are specific target audiences who mainly benefit the most from them. Reasons, why some persons may choose a prepaid plan, include:
An affordable price range
For a no credit check
Primarily for talk and text purposes.
To be able to customize plans.
To be able to control child's phone usage.
For a variety of phone plan options.
Who are Contract Phone Plans in Canada for?
Some of the reasons why you might want to go for contract phone plans in Canada include:
For mobile plans with all the bells and whistles
For very fast data speeds and network priority
For travel purposes
To be sold for a high credit rating
How to Choose the Best Prepaid or Contract Phone Plans in Canada?
Everybody is so very much different, the best prepaid or contract phone plans in Canada for you count on your distinctive needs. The best phone plans in Canada for you might not be the best for another person. Where you live also plays a role.
Your choice of phone plan also depends on your:
Number of Texts or mobile messaging
Call or talk time
Data usage
Must Read: Canada Internet Service Providers Guide
So, after an in-depth case study of all the current phone plans offered by Canadian providers and reviews, we've provided you with the best solution in choosing the best prepaid or contract phone plans in Canada to use.
Best Prepaid Phone Plans in Canada
Here are 5 of the top best-prepaid phone plans in Canada:
#1: Fido
The 6GB Fido Unlimited Canada-Wide Talk plan is a grand way to save a couple of dollars, especially if you do have a phone already. This plan has no contract and it only costs $45.
Fido is a month-to-month phone plan where you can save $5-10 more each month by using a pre-existing phone.
#2: Public Mobile
This is one of the most preferred prepaid phone plans in Canada commonly referred to as pay-as-you-go plans. With this plan, you can take full control of exactly how much you spend on your mobile phone.
This plan is worth more to many Canadians, knowing that there is actually no surprise charge attached to the bills. The Public Mobile's prepaid 1GB + Talk + Text goes for $23 per month and includes unlimited nationwide text and talk. They also offer plans of up to 12.5GB on larger plans if the 1GB plan is not enough for you.
#3: Freedom Mobile
With the development of Facetime, Skype, or other respective VoIP services, the need for a cell phone plan with unlimited calls and text messages has become so irrelevant – why not just get a cheap data-only mobile phone plan instead.
If you seldomly use your phone to make calls, choosing a plan like this is one way to save you a lot of money.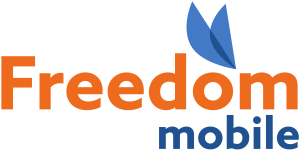 This data plan gives you 20GB per month with unlimited text and a limited talk time (which is a pay-per-use basis). Customers also get 500MB (or more) when roaming nationwide.
The most important thing about this plan is that it is available in urban areas.
#4: Simply Connect Couple Plans
One best way to save cash is to combine plans into one account.
Simply Connect will give you unlimited nationwide talk and texts as well as 3GB of data to share between two phone lines for as low as $60 per month.
This is actually for people especially couples that don't use much data but still want to keep in touch. There is a more luxurious plan that gives you up to 12GB of data to share for a token of $76.50 per month after the 10% bring your own phone discount.
#5: Rogers Infinite 35
Rogers Infinite is actually the first mobile plan carrier to ever introduce unlimited data in Canada. Rogers's plans are still some of the best premium wireless deals.

Subscribing for the Rogers Infinite plan with $90 per month, you'll have access to so many internet goodies such as:
Access to the Rogers 5G network (a supported device is needed for this)
With the addition of family members, you save up to $15 per month
35GB of 4G LTE covering 97% of Canadians nationwide.
Free six months for Apple Music when you subscribe through Rogers and so much more.
Best Contract Phone Plans in Canada
Here are 3 of the top best contract phone plans in Canada:
#1: Cityfone
Cityfone is one of the best contract phone plans in Canada.
Subscribing to a Cityfone plan with as low as $45 will get you unlimited minutes of calls, unlimited text messages for both Canada and internationally with 6GB of data.
#2: Koodo
Koodo's phone plans go as low as $45 per month, giving you access to 4GB of shock-free data at 4G LTE speed, and unlimited call times, international messages, and more.
#3: East link
With just $50 per month, you would enjoy 10GB plus unlimited nationwide minutes and text, picture, and even video messaging from Canada to the US and International.
With their newest plan in town, if you have any unfinished data at the end of the month, it would automatically roll over to the next month, thus ensuring that you never lose what you haven't yet used.
Now I'd Love to Hear from You:
How much are you willing to spend on calls, mobile messaging and data monthly?
Which of the above prepaid or contract phone plans in Canada are you going to subscribe for next? And WHY?
Let us know by leaving a comment below!