There are exciting things to do in Murrells Inlet (SC). This picturesque city is found in Georgetown County, South Carolina, 13 miles south of Myrtle Beach.
Murrells Inlet is full of cuisines, natural attractions, recreational opportunities, and adventurous activities. The city offers various water-related leisure activities, including fishing, jet skiing, parasailing, and many more.
Known as the seafood capital of South Carolina, Murrells Inlet boasts more than a dozen restaurants on the water, including Lee's Inlet Kitchen, Hot Fish Club, Wahoos, and many others.
Here are 23 fun and best things to do in Murrells Inlet (SC):
Fun Things to Do in Murrells Inlet (SC)
The Lazy Gator is a unique gift shop where visitors to Murrells Inlet can purchase a wide range of unique products. The store sells a variety of gifts, antiques, and souvenirs. They also have a collection of many accessories and gourmet goods to pick from.
Besides the fact that the Lazy Gator is one of the best places to buy gifts in Murrells Inlet, their staff is also very friendly. As a side attraction, you can unwind on the rocking chairs outside when you are done with shopping.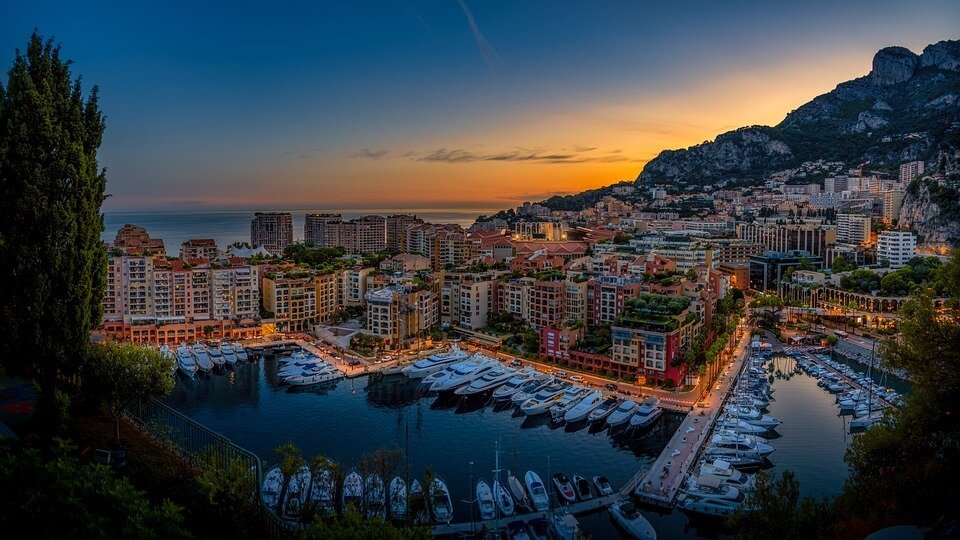 Crazy Sister Marina is a stunning tourist destination and is regarded by many as one of the most popular tourist destinations in Murrells Inlet,
This site has a lot to offer its guests, including the picturesque splendor of the blue ocean and outdoor activities such as Jet-skiing and parasailing.
One highlight of Crazy Sister Marina is chartering a boat, cruising, and viewing dolphins. One of the best places for family activities is Murrells Inlet, South Carolina.
If you want to play golf, then one worthy option is to visit the Wachesaw Plantation Club. In this club, golfers can have a distinctive experience on a magnificent course surrounded by the natural beauty of Murrells Inlet.
In addition to golf, Wachesaw Plantation Club provides a memorable eating experience in its restaurant, serving a wide range of delectable foods.
The wonderful services of the staff guarantee a pleasant time during your visit to the Wachesaw Plantation Club.
One of the best things to do in Murrells Inlet, South Carolina, if you're up for an adventure, is to visit Express Watersports. This exotic stop is a 3,500-square-foot retail establishment close to the main part of Myrtle Beach.
Some activities you can engage in at Express Watersports include jet skiing, kayaking, and dolphin-watching excursions. Paddleboard and pontoon boat rentals and catered sunset cruises are also offered at Express Watersports.
On such cruises, you can sightsee sites on Little River beach, George Town, and other places like Surfside Beach, Pawleys Island, Litchfield, and Garden City.
The only Gary Player signature course on the Grand Strand is Blackmoor Golf Course, which bears the name and design of the golf icon. The course is located on the Waccamaw River side of the historic Longwood Plantation.
Golfer Gary Player, regarded as the most traveled in the world, used his knowledge and insight to create both a demanding course for advanced players and a beginner-friendly course design.
At Blackmoor Golf Club, you can enjoy a thrilling time as this golf course is among the top courses because of its undulating layout created from the surrounding scenic vistas and natural terrain.
6. Inlet Adventure Mini Golf
If pro-golf is too challenging for you or your loved ones, then you can enjoy an exciting game of mini-golf available at Inlet Adventure Mini Golf.
This 18-hole course features a wonderful collection of deep caves, undulating hills, stunning waterfalls, and more. In keeping with Murrells Inlet's reputation as a lovely fishing hamlet, the course likewise incorporates this motif.
Things to Do in Murrells Inlet (SC) at Night
Hot Fish Club Gazebo is the best location for a wonderful eating experience in Murrells Inlet. At this award-winning restaurant, there is a wide selection of specialties.
In addition, a full menu dining option is available at the open-air Gazebo bar (which is not heated in the winter). Together with its great dishes, The Gazebo also offers live music throughout the year, including beach music, reggae, and funk.
There are numerous items on the restaurant's allergy menu, including gluten, nuts, eggs, and dairy. On request, soy-free menu options are also available. Smoking is not permitted inside the restaurant, but outside on the Gazebo.
2. Drunken Jack's Restaurant and Lounge
Another great place to spend your nights in Murrells Inlet is at the Drunken Jack's Restaurants and Lounge. This diner is located along the MarshWalk riverfront boardwalk.
The restaurant was named after a 17th-century occurrence in which dead pirates from the infamous Blackbeard's crew were washed ashore after a shipwreck that dispersed empty bottles of rum.
The menu served at Drunken Jack's includes mouthwatering fish, seafood platters, and house specialties such as baked stuffed flounder and sirloin. A full lunch and dinner menu is available at Drunken Jack's Restaurant and Lounge.
Along with seafood, the establishment features live music from local bands every night of the week.
Things to Do in Murrells Inlet (SC) For Couples
A nearby native named Rick Baumann founded the renowned eatery Murrells Inlet Seafood in 1967. This restaurant has developed into the oldest business in Murrells Inlet, continuously run by its founder.
Three local publications named Murrells Inlet Seafood the best seafood restaurant in the area, especially as the eatery is well-known for its imported Alaskan delicacies and fresh seafood from nearby dayboats.
The restaurant also features a Daily Soup Bar with seafood chowders and bisques that have won prizes at the annual Murrells Inlet Soup Cookoff.
The eatery serves famed crab cakes and lives local blue crabs all day. It is one of the places where couples can enjoy going together.
While visiting Murrells Inlet, couples can check out the award-winning Inlet Provision Company, a new eatery next to the Hot Fish Club that opened only in 2019.
With menu selections starting at around $15, Inlet Provision Company is one of Murrells Inlet's most reasonably priced eateries. Their menu includes Alaskan snow crab steam pots, lobster grilled cheese, shrimp rolls, pork belly sandwiches with cucumbers, and kimchi.
The restaurant has a rustic interior and a large waterfront deck with a panoramic view of the shoreline.
Couples can enjoy a great time at Murrells Inlet when they visit Blue Wave Adventures. This business offers its customers a breathtaking sightseeing experience by offering them the chance to view stunning dolphins.
Many people find dolphins entertaining, and going to Blue Wave Adventures can help you understand why.
Four different opportunities to see dolphins are provided by Blue Wave Adventures, including a dolphin cruise and a high-end private charter.
One thrilling and enjoyable family activity in Murrells Inlet, South Carolina, is dolphin watching.
Things to Do in Murrells Inlet (SC) For Kids
Are you up for a challenge? In that case, visit Pirate Adventures while you are in Murrells Inlet.
Pirate Adventures is a unique pirate ship attraction that provides a memorable and enjoyable day at sea. Participants, especially children, can dress up as pirates while on the sailing cruise, with full pirate costumes and face paint tattoos.
While on this voyage, there are a variety of activities to take part in, such as reading treasure maps and defending the ship with water cannons.
If you're visiting Murrells with kids, this is a great addition to your list of things to do.
Indoor Activities to Do in Murrells Inlet (SC) For Adults
1. Visit MISC-Everything
While in the city, you should stop by the local art gallery and store MISC-Everything, which is situated in the Downtown area of Murrells Inlet.
The MISC-Everything store takes pride in presenting goods manufactured in the area and features works from more than 70 local artists.
These works include beautiful paintings, odd ceramics, and photography. The store also sells handcrafted jewelry, light fixtures, furniture, pottery, mirrors, and various home decor items.
2. Enjoy Viewing Art When You Visit Paintings by Karen Pellegrino
Paintings by Karen Pellegrino is one of the ideal spots for adults who want an indoor fun activity.
After being named the artist of the month by the Myrtle Beach Arts Council in 2015, Paintings by Karen Pellegrino became a stunning oceanfront studio gallery and featured Karen Pellegrino's artwork, some of which are exquisite oil paintings.
All the paintings on display in the gallery are available for purchase. The public can visit the paintings by Karen Pellegrino gallery at specific times each week.
3. Shop For Antiques at Inlet Queens
When shopping for antiques and treasures, you have to go to Inlet Queens.
This retail destination has three stores and more than forty merchants, making it one of the best places to go in Murrells Inlet to buy gifts or souvenirs for the family or close friends is the shop.
Locally produced crafts, clothing, artwork, home décor, and artisanal food are just a few things you may find at Inlet Queens.
Romantic Things to Do in Murrells Inlet (SC)
A romantic timeout in Murrells inlet is only complete with exploring the city with East Coast Brew Boat.
A couple can have fun on a boat exploring the city's marshlands.
Moreover, the boat excursion, which can hold up to fifteen people, is ideal for entertaining get-togethers, such as marriage proposals.
You must obtain the drinks before boarding the boat because East Coast Brew Boat does not supply them during a trip.
Another romantic spot in Murrells Inlet is the Brookgreen Gardens. Located on the grounds of four old rice estates, Brookgreen Gardens was first made available to the public in 1932.
More than 1,400 sculptures can be seen throughout the lovely 9,100-acre Brookgreen Gardens, including pieces by renowned sculptor Hyatt Huntington.
Former Vice President Aaron Burr's daughter, Theodosia Burr Alston, has a memorial cemetery at Brookgreen Gardens, currently home to historical sites preserved over time.
The grounds are accessible to visitors seven days a week, and the premises also house the Lowcountry Zoo. The renowned Trail within Brookgreen Gardens provides insight into the region's history of slavery.
The Murrells Inlet MarshWalk is a stunning waterfront promenade that traverses the estuary habitats of Murrells Inlet in the fishing town's central business district.
The boardwalk is about half a mile long and is home to some of Murrells Inlet's premier waterfront dining destinations. A few restaurants offer Lowcountry food selections, nightly live music events, and outdoor seating.
Additionally, various rental and tour firms that can be found along the boardwalk offer chances for sightseeing and watersports. It is a great romantic spot within Murrells Inlet.
Free Things to Do in Murrells Inlet (SC)
Go Sport Fishing With Murrells Inlet Fishing Charters
Since Murrells Inlet is considered the seafood capital of South Carolina, sport fishing is among the fun things you are set to enjoy on a trip.
A tour firm called Murrells Inlet Fishing Charters offers enjoyable maritime excursions for tourists.
The business offers its clients the necessary fishing gear, including bait, tackle, and a fishing license, and provides transportation to excellent fishing locations.
Since the business also provides offshore and nearshore charters, you can select the type of fishing experience you desire.
Cheap Things to Do in Murrells Inlet (SC)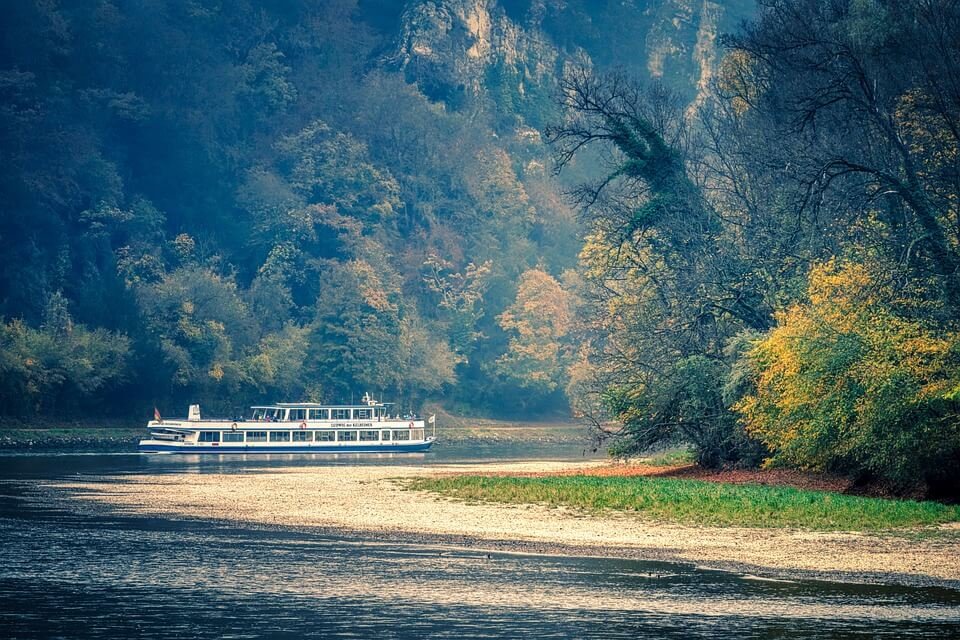 One of the best things to do in Murrells Inlet is to join Plantation River Tours, another local boat trip provider.
Plantation River Tours takes visitors through the illustrious plantations along South Carolina's lovely Lowcountry rivers. The cruise departs at Murrells Inlet's Wacca Wache Marina and offers in-depth views of rice plantations, slave cottages, trunk gates, moss-covered oak trees, eagles, ospreys, and alligators.
While on the excursion, you will also witness transit yachts on the Intracoastal Waterway. Participants learn about the mystery and history of the Rice Plantations from the tour guide, typically a local historian.
Cool Places to Visit in Murrells Inlet (SC)
Huntington Beach State Park is one of the cool places to visit within Murrells Inlet Sc. The park is right on the Atlantic Ocean coastline, on the old property of Archer and Anna Hyatt Huntington.
The National Register of Historic Places lists this state park as an old yet beautiful park. Numerous fauna and marine species can be found in the park, including alligators, local sea turtles, and bird species.
By signing up for the guided tour, you can explore the Atalaya Castle estate and learn everything there is to know about its creation and heritage.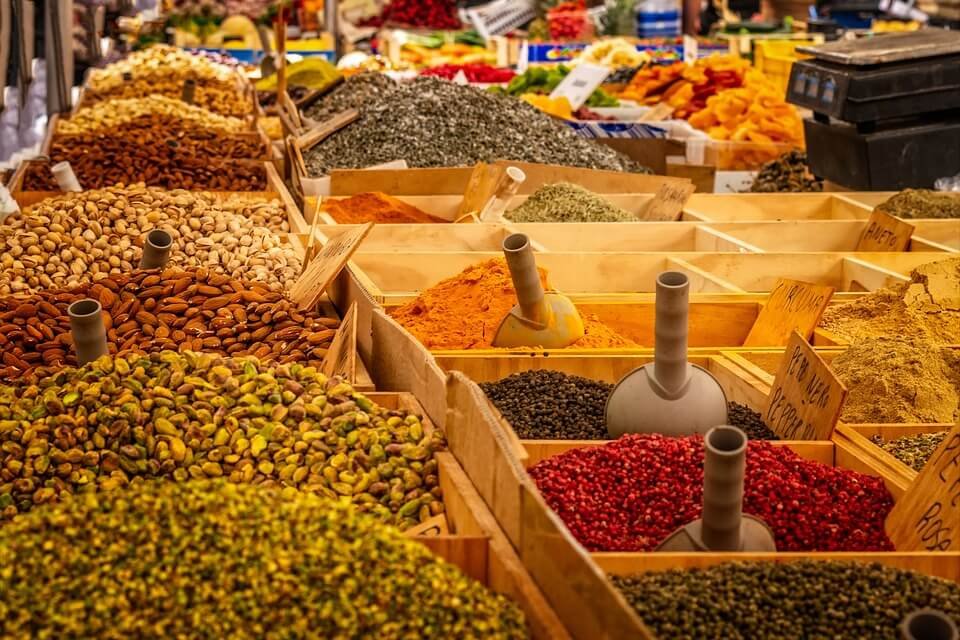 Lee's Farmer's Market is another cool place to visit within Murrells Inlet, especially if you want fresh foodstuff.
Artisanal goods like cheese, sausages, sweets, jams, and spirits are available at Lee's Farmer's Market. Fresh fruits and vegetables are also available for purchase in the market.
If you need a break from shopping, there is a cafe next to Lee's Farmer's Market where you can relax.
3. Morse Park Landing
If you want to escape the hectic city life and relax in Murrells Inlet Sc, you must visit Morse Park Landing.
The Sea Memorial, located near Morse Park Landing, offers interested visitors a stunning view of the ocean surrounded by luscious vegetation.
One of the park's many noteworthy features is a monument honoring the fishermen and sailors who perished there.
Conclusion
You can have a great time on vacation at Murrell Inlet because there are so many enjoyable things to do there. The city boasts of some distinctive and noteworthy qualities, including South Carolina's seafood capital.
Make travel arrangements to this wonderful city. Make your Murrells Inlet to-do list using the advice in this article.
Please like and share this article with your friends and loved ones.