Perhaps you've never heard of the most beautiful things to do in Clemson (SC); well, you're in luck, as this piece will guide you through fun, comfort, and entertainment in Clemson.
With a generally humid climate, the city of Clemson in Pickens and Anderson counties, South Carolina, promises year-round sites and adventures.
People seek outdoor adventures that allow them to reconnect with nature in this city.
Education is also a major highlight of the city with the historic and world-renowned Clemson University.
In addition, Clemson has invested heavily in agriculture and transportation, which is evident in the modern version of the city.
Tourists can indulge in a variety of activities, including agritourism, outdoor adventures, historic sites, and sports.
During your trip, visit the Bob Campbell Museum of Geology, Clemson Memorial Stadium, Hanover House, Lee Gallery, Stump House Ax Throwing, and other fun Clemson, SC attractions in this guide.
Let's get to it already, shall we?
Fun Things to Do in Clemson (SC)
1. Watch a Game at Doug Kingsmore Stadium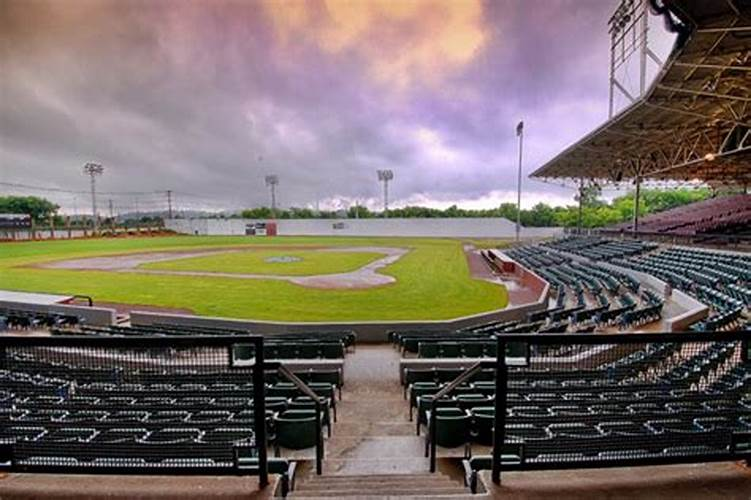 Doug Kingsmore Stadium is a well-equipped stadium that is home to the NCAA Division I Clemson University Tigers baseball team.
The stadium opened in 1970 and was initially called the Beautiful Tiger Field; in 2003, it was later named after former Clemson baseball player Dough Kingsmore.
Dough Kingsmore contributed significantly to the rebuilding of the stadium.
A square has been added to the museum where events are held and used for receptions. Ticket booths, dugouts, clean bathrooms, brick facade, and seats with chair backs.
2. Don't miss a Game at the Clemson Memorial Stadium
Clemson Memorial Stadium was established in 1942. It is also referred to as Death Valley and has a capacity of eighty-one thousand five hundred seats.
He was given the nickname in the 1950s by a rival football coach after he said in the quote, "I'll take my team to Death Valley" knowing they would lose to Clemson.
Clemson Memorial Stadium was the home of the Carolina Panthers of the NFL in 1995, during their inaugural season, before they moved to their stadium in Charlotte.
The stadium is home to the Clemson Tigers NCAA Division 1 football team; Clemson has an outstanding record of 74% winning percentage.
3. Visit Littlejohn Coliseum
It was named after the school's first business manager, James Littlejohn, and has been the site of over one hundred and fifty events, including Clemson University and public events.
Littlejohn Coliseum underwent tons of renovations in 2003, nearly doubling the size of the facility.
Most of the facilities have been expanded, such as concession areas, training rooms, public washrooms, and gyms.
Littlejohn Coliseum faced renovations again in 2011, with an additional thirteen thousand square feet of practice gymnasium and simultaneous improvements to the exterior of the building, with many more.
Things to Do in Clemson (SC) at Night
1. Have Dinner at Pixie & Bills
This restaurant has been in business for over forty years since opening in 1971, serving the public classic dishes.
It is owned by the Corontez family, who have gained a lot of experience working in the South Carolina restaurant industry for decades.
They offer a comprehensive menu including dishes such as Kentucky Derby Pie, Lobster & Shrimp Thermidor, Prime Rib, Filet Mignon, Lobster Bisque, Crepe Desserts, Filete de Cerdo Con Papas, and many more.
Pixie & Bills also offers a bar dining room, a main dining room, two dining rooms on the terrace, and a private dining room for events.
2. Don't Miss a Thing at the Esso Club
If you are looking for a cool place to chill and enjoy a drink with your friends, Esso Club is the place for you.
In 1958, the Esso Club was the first and only place to sit and drink a bottle of beer in Clemson; it was formerly a small gas station in 1933.
In 1952 the station was extended, and a bar was added. Later, in 1972, a tenant created a barbecue area in the backyard of the property.
Due to the increase in bar traffic, the owners stopped serving gas and expanded the place. It underwent a number of transformations here in the 1980s.
Esso Club has remained one of the best places to go for drinks and live football matches or music shows until now.
3. Visit Backstreets Pub & Grill
Backstreets Pub & Grill was established in 1992; it's been a popular hangout for Clemson folks ever since.
The pub had undergone tons of renovations over the years, starting in 1999 when a private sports bar was opened on the ground floor.
Backstreets Pub & Grill also created and unveiled a modern outdoor seating area in 2015. The pub is usually packed with many Clemson fans who come to watch the games.
Backstreets Pub & Grill has an upper deck that allows you to watch the sunset over Clemson.
They serve dishes like buffalo chicken salad, sweet potato waffle baskets, fried sour chips, early street nachos, wings, and much more.
Things to Do in Clemson (SC) For Couples
1. Grab a Coffee Together at Cafe 'All In'
The best way to start the day is with a unique and delicious cup of coffee, not just any coffee, but a cup of coffee from the 'All In' Coffee Shop in Clemson.
The "All In" Coffee Shop is one of the best coffee shops in Clemson, making it a favorite destination for many coffee lovers.
They serve different flavors of drinks, starting from White Chocolate Coconut Latte, Iced Chai Latte, Caffe Mocha, Caramel Latte, Scones, Vanilla Lavender, Espresso Macchiato, Cappuccino, and more.
In addition to coffee, they also serve delicious snacks to mix with your hot beverages, such as cinnamon rolls, croissants, firehouse chili, muffins, sticky pecan rolls, cheesecake, sandwiches, white chocolate amaretto cheesecake, and more.
2. Watch a Performance at Brooks Center for the Performing Arts
This is an 87,000-square-foot theater established in 1994 for dance, drama, and live musical performances by students of the Department of Performing Arts and guest artists.
The Brooks Center for the Performing Arts features a small recital hall, a 100-seat black theater, and a nine-hundred-seventy-nine-seat auditorium.
The Center contains active departments of fifty faculties, over one hundred performing arts majors, and approximately 5000 students from Clemon's College of Architecture, Arts and Humanities offer to program in performing arts and production studies.
3. Sail Along Lake Keowee
Lake Keowee has become a significant destination for tourists visiting South Carolina because of its pristine waters covering part of Clemson.
The serene and beautiful environment surrounding this artificial reservoir has made the place an exciting place for relaxation and adventure.
Lake Keowee was created in 1971 primarily to supply the power needs of the electric power company Duke Energy.
The lake also provides an area for public recreational activities.
Many people visit the park to fish, boat, or hike. You can also try other activities here, such as wakeboarding, kayaking, skiing, paddle boarding, and wildlife watching.
Things to Do in Clemson (SC) For Kids
1. Let Them Play at Nettles Park
Nettles Park consists of several amusement facilities and is known as the largest park in Clemson, which also consists of administrative offices for the Parks and Recreation Department.
The park includes a playground with two small slides and two taller slides for children to explore, a dog park, sheltered picnic areas, and a picnic table for rest and relaxation.
Nettles Park features a water fountain, two lighted youth baseball fields, seven lighted tennis courts, one lighted girls' softball field, two lighted regulation soccer fields, and two lighted adult softball fields.
There are several trails ideal for walking while enjoying the scenic surroundings and peaceful atmosphere, the bathrooms are well-maintained and welcoming.
2. Take Them to Larry W. Abernathy Waterfront Park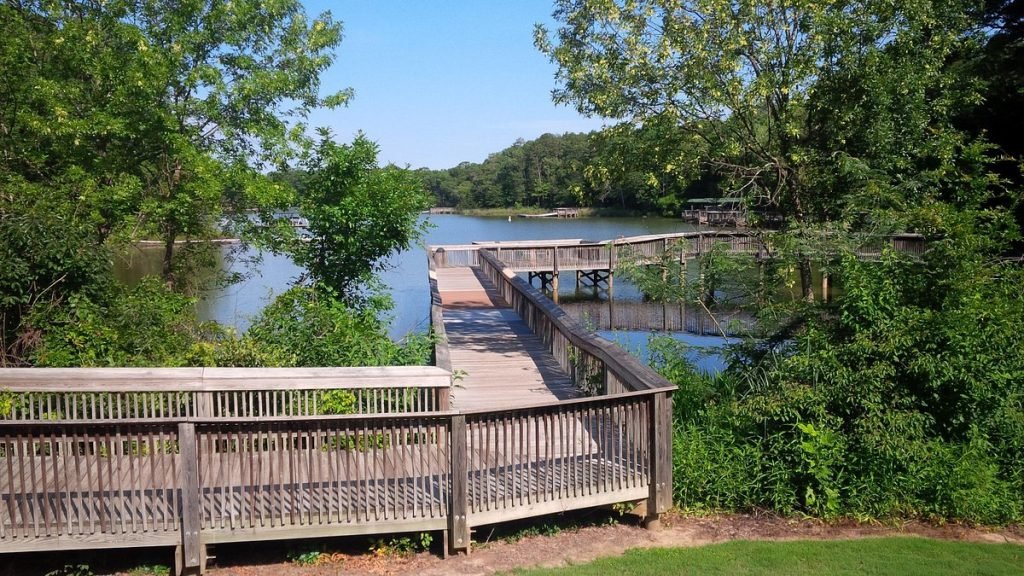 This is a beautiful park with lots of fun activities that make it a favorite for many families.
The park has designated areas suitable for picnics or outdoor lunches with friends, family and loved ones.
Larry W. Abernathy Waterfront Park has a fantastic boardwalk with Hartwell Bay of many shades.
The park's charming lake is ideal for fishing, kayaking, boating, and more. The park also has a beautiful playground for children to explore and have fun.
Larry W. Abernathy Waterfront Park is the best place to relax, take long walks, watch the sunset or bird watch, and much more.
Indoor Activities to Do in Clemson (SC) For Adults
1. Visit Bob Campbell Museum of Geology
The Bob Campbell Museum of Geology is an educational museum located in the South Carolina Botanical Gardens.
It aims to enlighten the public about the geology and history of their planet, thereby developing respect and curiosity for their natural resources.
The Bob Campbell Museum of Geology houses a wide selection of faceted gemstones and a saber-toothed tiger skeleton with a life-size invention of what the animal would have looked like roaming the hills of South Carolina years back.
It also displays the largest topaz crystal in the United States, a cast of a small-brained tyrannosaurus rex, and its complete skull.
The Bob Campbell Geology Museum features a mineral room that lights up to show glow-in-the-dark rocks through the reflection of UV light.
2. Flex Your Muscles at Stump House Ax Throwing
A visit to the Stump House Ax Throwing will be one of the best highlights of your Clemson vacation; offers an incredibly fun experience.
Stump House Ax Throwing is the perfect place for families, friends, and couples to experience wonderful bonding moments.
Ax Throwing is a fun game that can be played individually or in groups, but it is better when you play in Stump House Ax Throwing.
Stump House Ax Throwing offers an impressive selection of local wines, beers, and several drinks.
Some of the drinks served are Palmetto, Hibiscus Mead, Evil Brewer, Catabawa, Black Current Mead, Cabernet, and more.
The center also serves delicious appetizers such as the Palmetto Cheese Board, Bryce's Bruschetta, Bullseye Guacamole, Dr. Ricky's Pico, and Best Darn Kettlecorn Popcorn.
Stump House Ax Throwing ensures that you are safe while playing by providing you with safety instructions and trained coaches.
3. Appreciate Art at Lee Gallery
Located in Clemson, the Lee Gallery is an educational and interesting place to visit, especially if you are an art lover.
The gallery acts as an intermediary between the university and the surrounding community, providing both parties with access to international, regional, and national artists and works of art.
Lee Gallery presents BFA Senior exhibitions, curated exhibitions, theses, and artist presentations, showcasing the talents of its artists.
They also promote innovators, artists, and researchers from different fields, disciplines, and different demographics.
The exhibits on display send a vital message to the art department, the university, and the surrounding community. The exhibits are based on issues and real issues happening in the area.
Romantic Things to Do in Clemson (SC)
1. Explore the South Carolina Botanical Garden
The South Carolina Botanical Garden is where you commune with nature; it is a two-hundred-and-ninety-five-acre garden located on the campus of Clemson University.
In 1958, the garden began as a small plot next to John C Calhoun's 19th-century Fort Hill estate.
It was later selected as a state botanical garden in 1992; the garden is easily accessible to visitors thanks to the many walking and hiking trails.
The South Carolina Botanical Garden consists of natural and man-made landscapes that serve as hosts for wildlife and plants native to the South Carolina Piedmont ecosystem.
The garden also contains historic buildings such as the 1826 Hunt Family Cabin and the 1716 Hanover House; it houses a geological museum and an art gallery.
The South Carolina Botanical Garden offers classes on habitat gardens, xeriscaping heritage gardens, and more.
2. Have Dinner at Calhoun Corners Restaurant
Calhoun Corners Restaurant is a family-run business that has been serving the public continuously since 1893.
For over forty years, the Calhoun Corners Restaurant has served people delicious dishes such as Tall Cheesecake Brûlée, Steamed Shrimp, Grilled and Roasted Duck Breast and Shrimp, Filet Mignon, Asparagus, Crab Chowder, and more.
Meals are prepared from fresh and quality ingredients for the satisfaction of visitors; the food is accompanied by fantastic drinks, including coffee, margaritas, apple martinis, and other drinks.
Calhoun Corners Restaurant has five fireplaces fully utilized during the winter season, a private dining suite, and two floors of dining rooms.
3. Go on a Winetasting Tour at the Clemson Winery
Clemson Wine Bar offers an impressive collection of wines from different parts of the world.
The Clemson Wine Bar also offers delicious cheeses and meats to complement the wines and mustards, along with olives, charcuterie, Bavarian pretzels, fried South Carolina ahi tuna salad, and much more.
The staff and owners are fantastic and make sure everyone feels relaxed and comfortable whilst creating a cozy atmosphere.
Free Things to Do in Clemson (SC)
1. Worship at Old Stone Church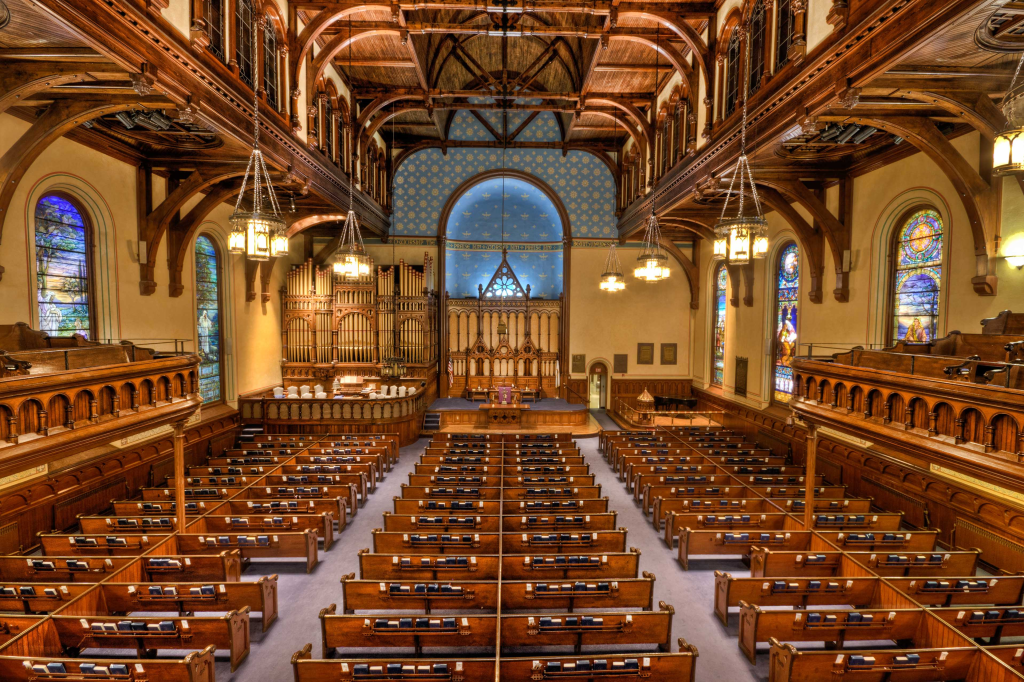 The old stone church was built to replace the original wooden 445, which was consumed by fire. The church was known as a place of worship for wealthy citizens.
Part of the church is a cemetery with the oldest graves from 1765; after many church members moved to Pendleton, the cemetery was maintained by the Pendleton Presbyterian Church Commission.
Its cemetery contains impressive headstones with unique markers; most of the graves are those of Civil War soldiers.
The Old Stone Church is an excellent venue for several events, including weddings, and burial plots are still available for purchase.
2. Explore the Fort Hill Plantation
Fort Hill Plantation was the home of John C. Calhoun, former Vice President of the United States, from 1825-1850.
The Fort Hill residence consists of fourteen rooms built in the Greek Revival style in 1803 and used by the Agricultural College in 1888.
After completing a two-year restoration project in 2003, it is now open as a museum to the public. Although the home, rooms, furniture, and other items have not been changed or modified.
It is a historical place filled with many historical facts, antiques, artwork, and more. There are guides who are very knowledgeable and highly knowledgeable.
3. Visit Sloan Street Tap Room
Visit the Sloan Street Tap Room, one of the best bars in Clemson, to enjoy unique and delicious drinks.
It offers a relaxed atmosphere and serves the coldest beer in Clemson.
The Sloan Street Tap Room had a dart board and slot machine; during the renovation, the video poker machines were removed in 2006 and replaced by the silver strike bowling game.
They offer an impressive collection of beers of various brands and are usually inexpensive, such as Bud Light, PBR, Busch light, and others.
Cheap Things to Do in Clemson (SC)
1. Check Out House of Hanover
The Hanover House is a beautiful historic house built in 1716 with a mansard roof, but it was later moved to the Clemson University campus in 1940.
The house was listed as one of the National Historic Sites in 1970; there are two chimneys at either end of the house that serves as fireplaces for the first and second floors.
The Hanover House is decorated with timeless objects donated by Paul De St. Julien, a descendant of the main owner.
The house contains historical items that have existed for more than three hundred years. So there are many artifacts to watch out for.
Be sure to visit Hanover House; knowledgeable and friendly guides are ready to guide you as you view the beautiful items.
2. Flex Your Muscles at Fike Recreation Center
The Fike Recreation Center is a recreation center in Clemson that is well-equipped with many recreational facilities and activities.
The recreation center was established in 1930 as the main fitness building on the Clemson campus.
The Fike Recreation Center offers a fitness center that contains approximately 15,000 square feet of fitness equipment, including stair climbers, treadmills, dumbbells, barbells, and many other cardio and strength equipment.
It also has a 1/10 mile indoor track, 1/3 mile outdoor track, wellness area, steam/sauna, McHugh Natatorium, climbing wall, and free climber.
3. Grab a Meal at Free Change
The local pub serves as a meeting place for many locals and tourists to sit, relax and enjoy a delicious meal.
Loose Change is a small restaurant with several TV screens showing the latest sports games.
The restaurant is uniquely decorated with large windows for people to watch.
Loose Change serves dishes like zucchini fries, Philly chicken and fries, barbecue, tacos, and their signature double cheeseburger sandwiches and fries.
The staff never disappoints; they ensure that the food is served fresh and tasty with their fantastic customer service.
Cool Places to Visit in Clemson (SC)
1. Elkmont Tap & Cellar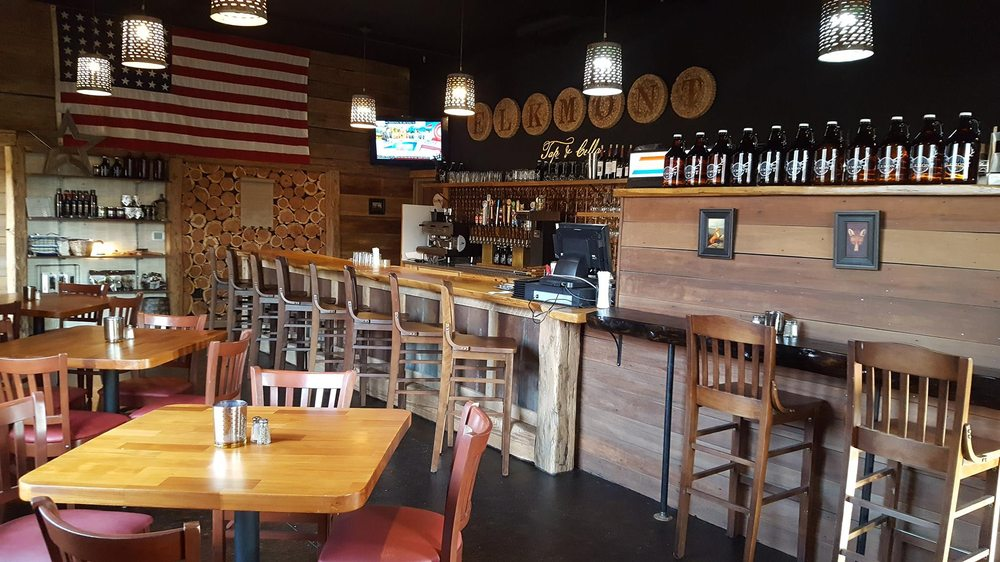 This is a unique beer and wine bar; they serve locally produced beers and wines. Wines are selected locally, while draft beers are rotated weekly.
The bar is well known for its signature beer tap tower with railway spikes as tap handles from an antique tap tower.
Elkmont Tap & Cellar also offers delicious food such as sandwiches, salads, pizzas, small plates, appetizers, and desserts.
The staff is friendly and attentive when taking orders, along with a lively and friendly atmosphere.
2. Ashley Dearing Park
A quiet walk in Ashley Dearing Park will give you the peace and calmness you need.
Located along Berkeley Drive, the charming park is perfect if you want to let your kids play in a spacious area or if you want to have a picnic with your family.
Built in the early 1980s, the park took its name from a Clemson resident who used the park as a venue for his Eagle Scout project.
Ashley Dearing Park has a playground area with slides and monkey bars for children to enjoy.
It also has a baseball field, benches, and picnic tables.
There is also a walking path in the park with a view of a creek where you can stroll and breathe fresh air.
3. '55 Exchange
Clemson is also well-known for serving delectable locally-made ice cream, which people here started making in the early 1900s.
You can grab a bite of this sweet treat at the '55 Exchange at the Hendrix Student Center inside Clemson University.
Students of Clemson University run this ice cream shop which began in the school's Dairy Department, which started producing ice cream aside from the usual cheese, butter, and milk.
In 2006, the retail store was named '55 Exchange after the Class of 1955, the last military class in Clemson.
You can enjoy different flavors of ice cream like vanilla, peach, cookies and cream, Greek vanilla frozen yogurt, and mint chocolate chip at the store.
Likewise, unique and limited edition flavors are available, including butter pecan, lemon custard, Mexican hot chocolate, and many others.
Aside from ice cream, '55 Exchange also offers shakes, coffee, smoothies, and floats.
Conclusion
There you have it! Don't miss out on the fun, go with our checklist of things to do in Clemson (SC) and you're sure to have a memorable trip.
Happy travels!