If you are a traveler, you should be quite familiar with some of the amazingly fun things to do in Corbin Kentucky
Corbin, Kentucky offers an amazing blend of nature, modernity, and human ingenuity, making this side of Appalachia a must-see.
Due to its close distance to the Daniel Boone National Forest, the city has many recreation facilities and activities.
These range from camping to water adventures to hiking in dense forests.
The city is also home to the world-famous Kentucky Fried Chicken restaurant chain.
So you are more than welcome to participate in lots of history and culture.
Make this city your top destination for your next weekend's getaway!
Here are some of the amazing things to do in Corbin, KY.
Fun Things to Do in Corbin, Kentucky
1. Brave the Rapids of Cumberland River
The mighty Cumberland River is the main body of water in the southern United States, and its headwaters begin somewhere near Corbin.
Thus, the waterways are still intact, unlike the sections that pass through major metropolitan areas downstream.
One of the best ways to get there is via Cumberland Falls State Resort Park, but Daniel Boone National Forest also has places further afield.
So if you're up for some whitewater adventures, you can contact an outfitter or a guide in Corbin to help you navigate the winding river.
Kayaking and paddling are popular activities for those brave enough to wade the rapids in some sections.
Areas with gentle currents are ideal for fishing for brown trout, walleye, and oversized striped bass as several trophy species swim below.
2. Immerse Yourself in History at the Kentucky Native American Heritage Museum.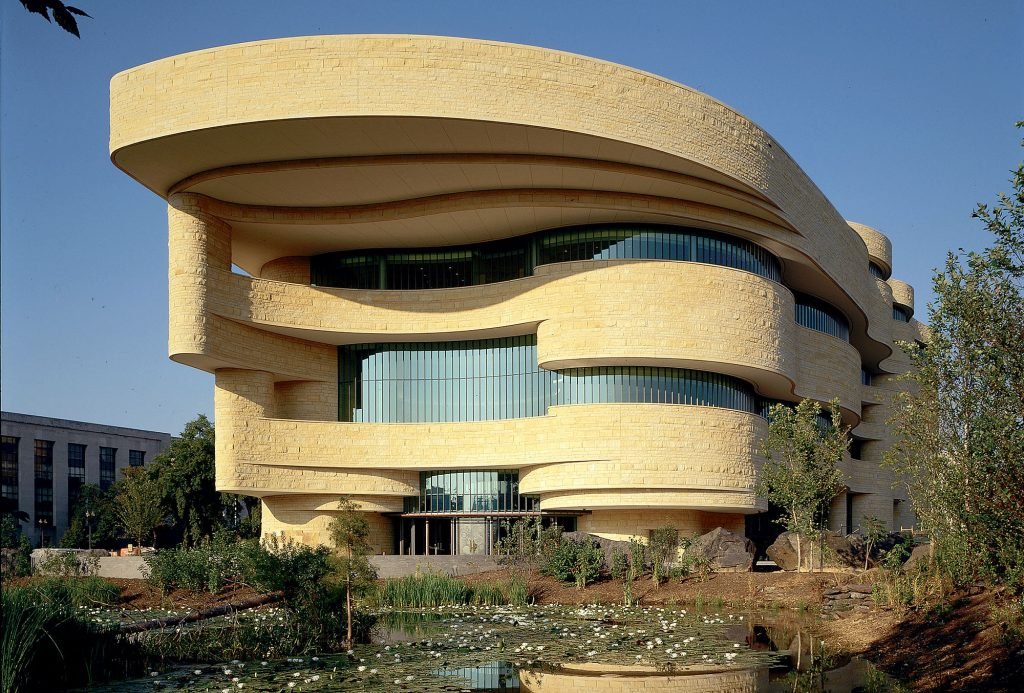 Before Europeans settled this side of the United States, many Native American tribes lived between the rivers and mountains of Kentucky.
Today, their history and culture are honored at the Kentucky Native American Heritage Museum.
This facility was established to connect contemporary Native Americans and other communities.
To accomplish this, the Operator organizes various events, such as powwows, that showcase the lifestyles, customs, and traditions of the different tribes, especially the Eastern He Forrest.
There is also a museum itself with artifacts from pre-Columbian times.
On a tour of the facility, you would find weapons, clothing and beadwork, artwork, and items used in rituals placed on shelves and glass cases.
It's an informative and immersive experience that gives you glimpses into a fairytale past.
3. Catch the Event at Corbin Arena
The sprawling Corbin Arena is where all the loud and boisterous events of the city take place.
This massive indoor event facility can comfortably accommodate 4,900 people, already more than half the city's population. Live concerts by local and national bands are held here.
It's also a popular venue for sports tournaments, with stages turned into basketball courts, bull riding arenas, and even WWE rings.
Wrestling matches are especially popular – because Who wouldn't want to see buff guys in costume fight?
Occasionally, the facility is used for exhibitions where cars, fishing equipment, and other state-of-the-art products are displayed for all to admire.
Check out their calendar today to see upcoming events!
Things to Do in Corbin at Night
1. See a Blockbuster Movie at the Tri-County Cineplex
If you want to get away from nature, the Corbins Tri-County Cineplex is the place to go.
A popular entertainment venue in the city, the theatre functions as a multi-cinema with stadium seating for maximum viewing angles.
So if you want to see a new blockbuster while on vacation, check the cinema schedule and buy a ticket.
The Flashback Cinema also has classic movie screenings that allow you to relive the experience of watching the best Hollywood movies.
So bring your bowl of yummy popcorn, sit back, and enjoy the feature film of your choice!
2. Find Comfort in the Original Hot Brown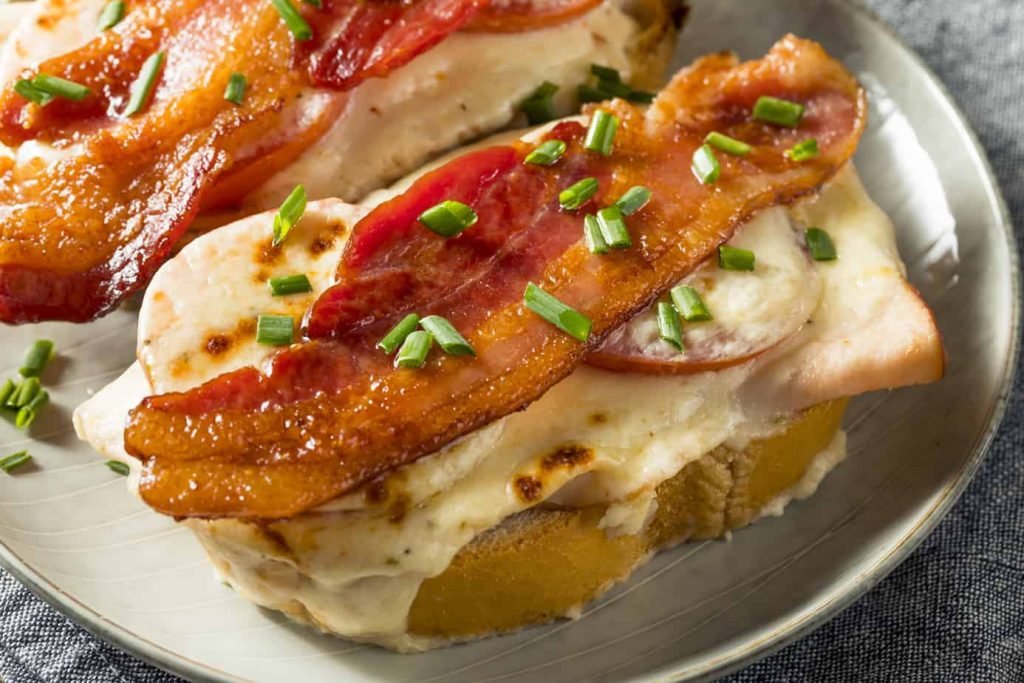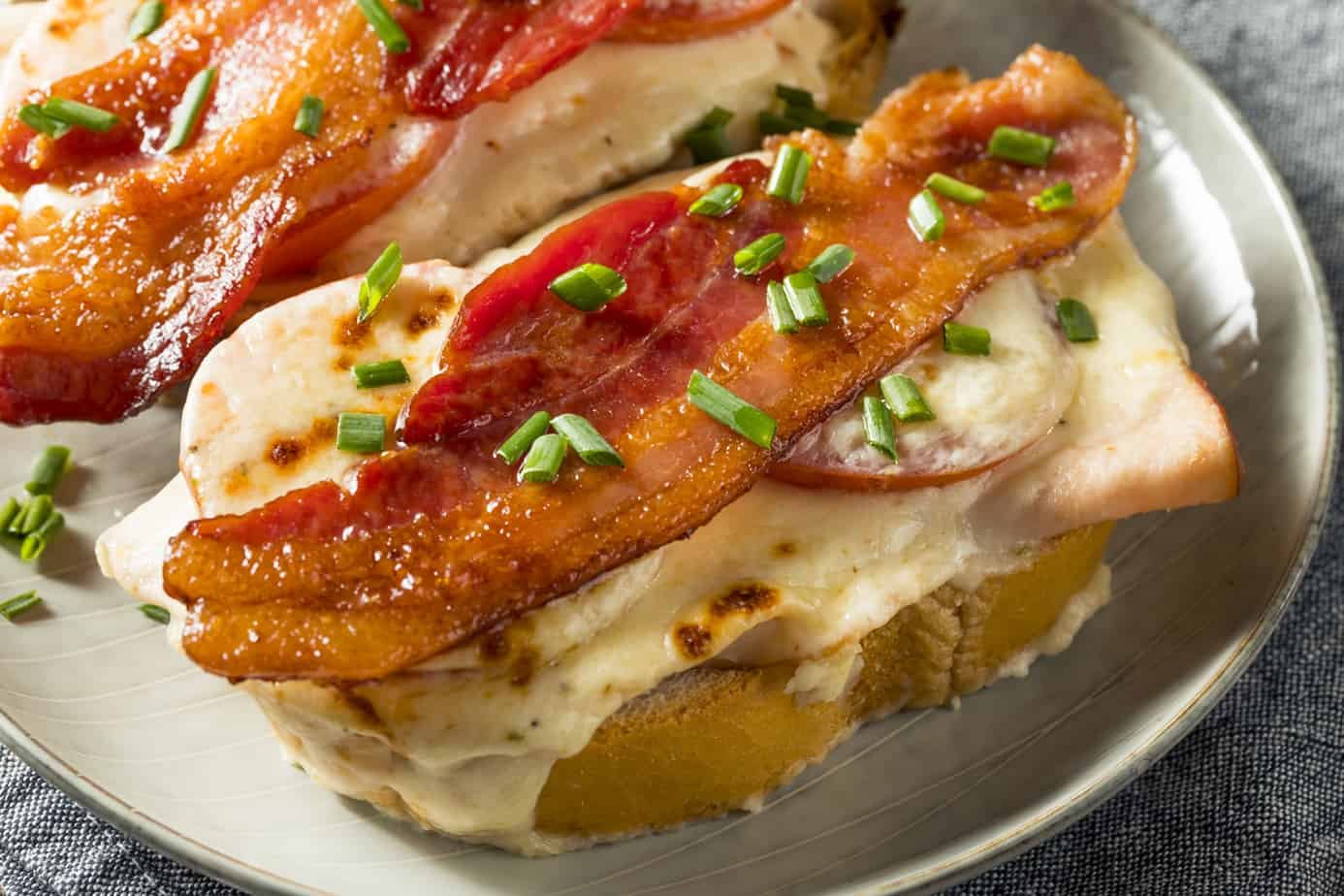 When it's lunchtime, one of the things you should make a top priority in Kentucky is to head to the Brown Hotel in Louisville and order a Hot Brown.
Invented by Fred K. Schmidt at the Brown Hotel in 1926, this iconic sandwich is one of the tastiest things you'll eat on vacation!
Much more than a simple sandwich, the Hot Brown is a variation of the traditional Welsh rarebit. A piping hot open sandwich made with thick sliced ​​bread topped with turkey breast, ham, and crispy bacon.
Dip the whole thing in a creamy mornay sauce before toasting or grilling until the bread is crisp and the sauce is browned.
Various twists give the classic hot brown its own touch. Some Spots add American or cheddar cheese to thicken the sauce, while others garnish the sandwich with sliced ​​mushrooms, tomatoes, or canned peaches.
Order the original Hot Brown at J.Graham's Cafe or English Grill, both inside the Brown Hotel.
3. See Life-size Dinosaurs at Dinosaur World
Dinosaur World is a superb place to visit Kentucky with kids. Tucked away in a cave city, this open-air museum has life-size replicas of dinosaurs scattered along wilderness trails hidden in the forest. The
The museum showcases over 100 of his dinosaurs, each having interesting information and fascinating facts about these amazing creatures. In addition to giant dinosaurs, Dinosaur World has replica dinosaurs' claws, bones, and eggs for you to find.
You can easily spend the whole day here, so the park invites you to bring your own cooler. There are plenty of peaceful spots where you can enjoy a picnic in the shade. Dogs are also welcome so that the whole family can come!
In addition to replicas, Dinosaur World also boasts interactive exhibits, a dinosaur playground, fossil digs for the kids, and a great gift shop. If you're kid-free and looking for something unique and fun to do in Kentucky, a trip to Dinosaur His World is a splendiferous way to spend a day.
Things to Do in Corbin for Couples
1. Cool off at Kentucky Splash Waterpark and Campground
If the waters of the Cumberland River or Laurel River Lake are too treacherous or rough, Kentucky Splash Waterpark and Campground in Williamsburg is the place for you.
This water recreation facility offers an exhilarating aquatic experience with a lazy river, shallow water pool, and towering slide.
This water recreation facility features a lazy river, a zero-depth pool, and towering slides that offer an exhilarating water experience.
The rest of the sprawling complex includes campgrounds, a driving range, and a semi-golf course where you can practice your putting skills.
A fun destination for families. If you have time after your trip to Corbin, stop here.
2. Visit the Ancestry of Kentucky Fried Chicken.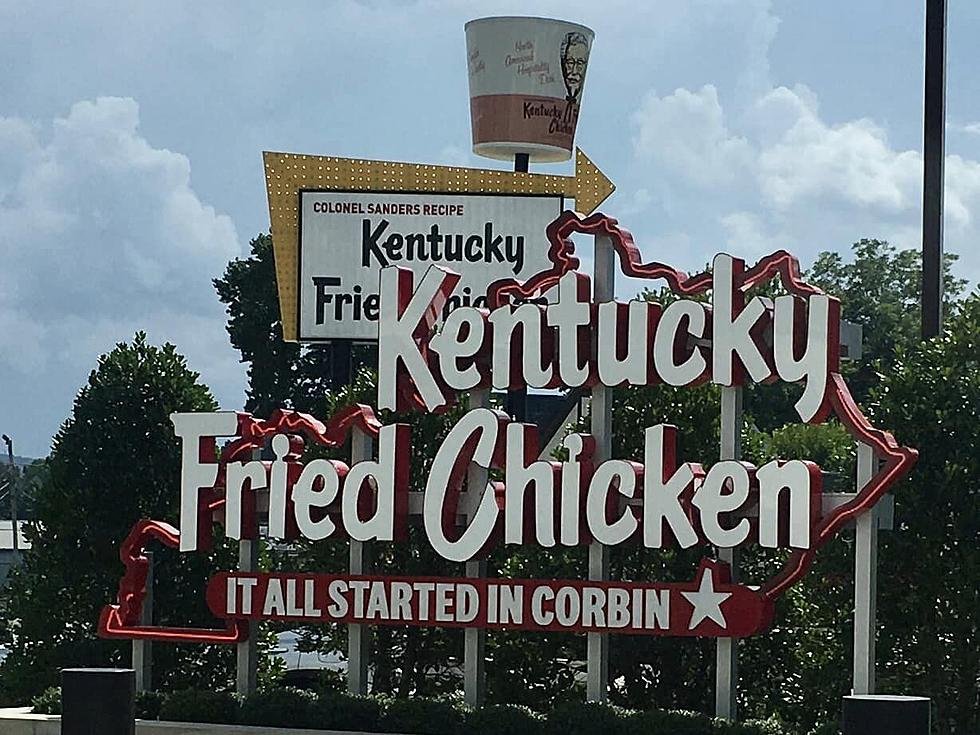 Another one of the incredible things to do in Kentucky is to pay a visit to the Saunders Cafe & Museum.
Before it became a museum, the building was the first restaurant that Colonel Harland Sanders (the man behind Kentucky Fried Chicken) opened.
On the Historic Places register, the Corbin Museum has been beautifully restored to its 1940s appearance.
The kitchen where Sanders invented his signature dish over 75 years ago is recreated inside.
There is also a replica dining room where you can dive into his delicious creation in 1940s surroundings.
If you prefer a more up-to-date dining experience, you will find a modern KFC next to the museum.
In addition to the kitchen and restaurant, the Sanders Cafe & Museum is also filled with exhibits of memorabilia and artifacts from KFC's early days.
3. See the Cascading Waterfalls at Cumberland Falls State Resort Park.
If you want to reminisce on nature, visit Cumberland Falls State Resort Park.
Tucked away in the Daniel Boone National Forest, this sprawling park spans 4,000 acres and is named after the thundering Cumberland Falls, a must-see on Kentucky's Bucket list.
These waterfalls plunge from 60 feet into rock-studded canyons, creating a wonderfully cool mist that refreshes anyone standing nearby.
Known as the Niagara of the Southern hemisphere, the water barrier is 125 feet wide and creates ideal conditions for canoeing, kayaking, and whitewater rafting.
Visit Cumberland Falls State Resort Park on a full moon night to experience one of the most amazing things you've ever seen.
At this time of year, you can see spectacular moonbows, a unique phenomenon found nowhere else in the Western region of the world.
Best described as a moon-like rainbow, this natural attraction is sure to take your breath away.
Check the site for the dates you are most likely to see it!
Things to Do in Corbin, Kentucky for kids
1. A family-friendly Day out at Rotary Park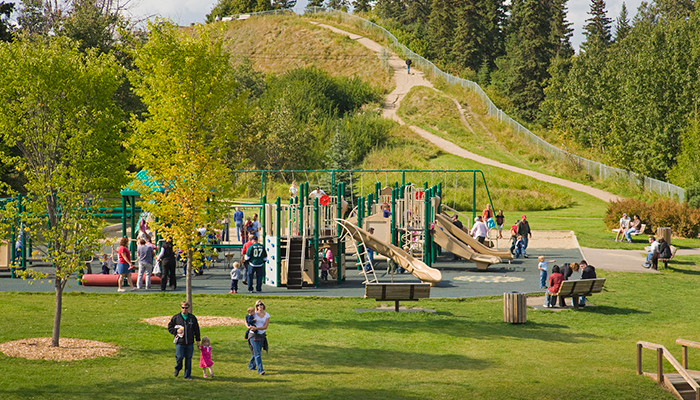 Although Corbin is bordered by forest, the city has very little green space for the whole community to gather.
One is Rotary Park, an extensive outdoor facility next to Lynn Camp Creek.
Green grounds and water views make it a relaxing place to stay with your family.
The park has three baseball fields, a multipurpose driving range, basketball courts, and a skate park for athletic enthusiasts.
In the northern part, there is a well-equipped playground where parents can let their children play for hours.
Also, if you bring your dog on your trip, you can take your dog to the dog park.
You can roam all day and socialize with other dog owners visiting the area.
2. Help Kids Let off Steam on the Geeta Patel Splash Pad
Get your swimsuit and sunscreen ready and head out to the Geeta Patel Splash Pad.
The Splash Pad is a covered area on Main Street in downtown Corbin. There are several themed water features for kids to cool off from the heat, including a water bucket similar to KFC's chicken bucket.
The Splash Guard pays tribute to several Corbin landmarks, including the L&N Depot railroad sign and themed water features.
Chairs in the facility are spaced and have canopies that provide enough shade for parents to sit and enjoy the shade while watching their children play.
Splash Pad also has restrooms and changing rooms for visitors.
The splash pad also offers restrooms and changing rooms for visitors to use.
The Geeta Patel Splash Pad welcomes the public every day. You can find it on Main Street across from Corbin City Hall.
3. See the Magnificent Vanhook Falls With your Kids
Beautiful Vanhook Falls is already some part of London in Laurel County, but it is only minutes from Corbin and less from the Daniel Boone National Forest attractions.
Here the water drops 40 feet before reaching the boulders at the base.
It is a beautiful sight, especially during rainy days and spring thaws when the waters rush in the rapids.
Getting to the site is an experience in itself, as you would have to walk about five miles from the Trace Adventure Resort before getting to the falls.
But it is a pleasant trek where you travel through dense forests, meadows, and bridges over streams.
Indoor Activities to Do in Corbin Kentucky
1. Unleash your inner Sherlock on The Great Escape
A group of friends, family, or colleagues can enjoy an exciting and engaging experience by participating in an escape game.
The Great Escape puts you and up to 7 people in a room for 60 minutes to figure out how to escape.
Explore the area to find hints and information to help you solve puzzles and escape.
This activity is fun: an evening with friends, family, or even a date.
They have put in resources to ensure your family's safety in each of our rooms.
The different rooms have fascinating themes and stories that draw you right into the action. The choice is yours; choose your favorite or taste them all!
2. Rotary Park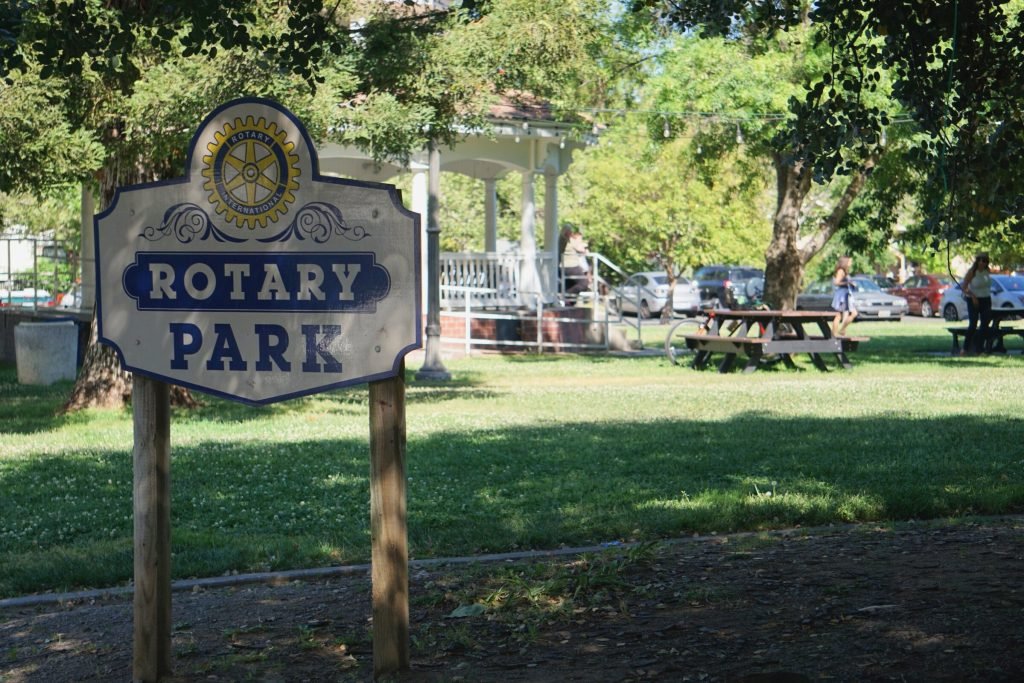 Corbin is bordered by forest, but the city has very little green space for the entire community to gather.
One of these is Rotary Park, a sprawling outdoor facility adjacent to Lynn Camp Creek.
Green grounds and water views make it a relaxing place to stay with your family.
The park has three baseball fields, a multipurpose driving range, basketball courts, and a skate park for athletic enthusiasts.
North has a well-equipped playground where parents can keep their kids playing for hours.
Also, if you bring your dog on your trip, you can take it to the dog park.
3. Test your shooting skills with Tomahawks
Tomahawks is a locally owned and operated ax throwing facility that follows all WATL (World Ax Throwing League) guidelines.
Features four separate double-target throwing pits and one huge triple-target party area with a new glow-in-the-dark feature!
Bring on your loved ones and see who can accurately aim in friendly competition.
Adds a little friendly rivalry to the mix. Throwing an axe is fast becoming your new favorite way to enjoy the passage of time with your significant other or group of friends.
4. Muddy Boy Karaoke.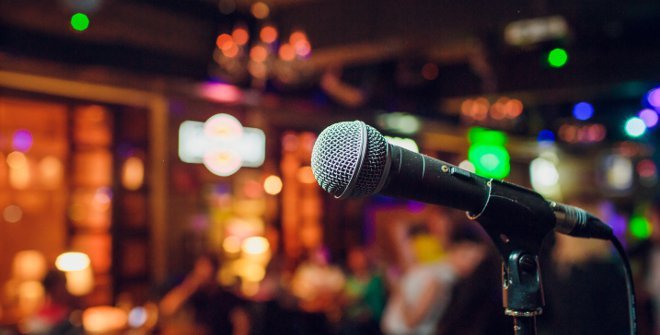 Be ready to give your Best at Muddy Boy Records Karaoke
Enjoy the thrill of becoming a celebrity while singing your favorite tune at Muddy Boy Karaoke.
Once in a while, this place hosts costume parties with live music from both established and emerging artists.
Independent music powerhouse Muddy Boy Records runs karaoke. Maybe you'll discover an untapped talent for singing while you're here.
You'll still have a great time if it turns out you do not have a singing voice.
If you want to sing your heart out in a fantastic setting, this is the place to go.
Romantic Things to Do in Corbin Kentucky
1. Explore the Ed Tye Creek Walk
The peaceful Ed Tye Creek Walk is a small attraction in the heart of Corbin.
Here you can take a break from the city noise while watching the view of Lynn Camp Creek.
The trail will take you to some water attractions and small grassy areas where you can relax and listen to the rushing waters.
At the end of the trail lies the Engineer Bridge, a beautiful crossing that spans the gurgling stream below.
It is for pedestrians only so that no cars can cross this bridge.
You can stay there as long as you want because there are comfortable benches where you can sit and relax.
The best times to visit are early morning or late afternoon when temperatures are cooler.
2. Join the Exuberant NIBROC Festival
Nothing brings the entire Corbin community together like the NIBROC festival, which is actually the reversed name of the town.
The event gathers townspeople, artists, vendors, artisans, and visitors from around the world for three days of fun and entertainment.
No matter how young or old you are, Main Street in downtown Corbin will be full of events and activities to suit everyone.
Fun marathons are open to runners, and there is also a competition where local competitors compete for a chance to win a scholarship.
Then there are live music concerts with talented local bands and contests, which everyone is invited.
If you come early, you will be able to see the parades and carnivals that take place during the week of the festival.
So when August rolls around, prepare to visit Corbin and join in the festivities!
3. Meet Colonel Sanders at Sanders Park
Given KFC's history with Corbin, it's no surprise that the city dedicated an entire park to the food franchise.
Sanders Park honors the memory of Colonel Sanders and his impact on the community.
Here you will find commemorative bricks, benches with a silhouette of Colonel Sanders, and a life-size bronze statue.
You can take photos and learn the story of Sanders and his quest for the famous original recipe.
In fact, the garden in the park grows secret herbs and spices.
But don't think you're on your way to solving the mystery recipe—you'll still need to figure out the right amount of spices and cooking methods.
Cheap Things to Do in Corbin, Kentucky
1. Walk Across the Big Four Bridge
The Big Four Bridge is one of Kentucky's biggest attractions in Louisville. Originally a simple railroad truss bridge, today, the main landmark is a walking and biking trail that takes you from Louisville, Kentucky, to Jefferson, Indiana.
The bridge spans just 0.5 miles and crosses the Ohio River, rewarding everyone who crosses it with enchanting views of the splendid environment.
However, if you can't walk or cycle across the bridge, you'll still find the looks stunning from the ground.
Check out the Big Four Bridge after dark for a free colorful show.
When the sun sets, the bridge is lit up with brightly colored lights that stand out sharply against the black night sky. It makes a great photo!
Louisville Waterfront Park is worth checking out while you're in the area.
This park covers 85 acres of green spaces, picnic areas, beautifully manicured trees, an amphitheater, and several walking and biking trails. It also hosts concerts, outdoor fairs, and fireworks throughout the year.
2. Sip Your way Down the Kentucky Bourbon Trail
If you want to get into the local spirit of Kentucky, taking a trip on the Kentucky Bourbon Trail is always a fun idea!
You'll get the chance to see some of the Bluegrass State's best distilleries and pass through small towns, beautiful countryside, and all sorts of quirky attractions along the way.
There are 37 unique distilleries along the Kentucky Bourbon Trail, from Bright Distilling Company in Shelbyville and Bardstown Bourbon Company in Bardstown to Wilderness Trail Distillery in Danville and Rabbit Hole Distillery in Louisville.
Regardless of which distilleries you stop by, it's worth taking the time to tour each and sample some of the finest spirits.
Not sure where to start?
You can always get expert help planning your route at the Kentucky Bourbon Trail Welcome Center in downtown Louisville.
Once you've decided on your first stop, be sure to get a Bourbon Trail Passport to collect stamps along the way.
3. Dress up for the Kentucky Derby
The best thing to do in May in Kentucky is to head to Churchill Downs in Heading to Louisville to watch the Kentucky Derby.
One of the world's most famous and prestigious horse races, the Kentucky His Derby is an incredibly exciting event.
The event takes place every year at the beginning of May, takes place over several days, and includes several races.
Every day there are 11 to 14 races that you can bet on and try your luck.
Stunning thoroughbred horses are still fascinating if you don't like gambling or are on a tight budget.
One of the fun things about the Kentucky Derby is dressing up. At this big event, you can see men in colorful suits and women in gorgeous dresses with dramatic hats.
If you're planning a trip to Kentucky in May, dress your coolest.
Even if you don't visit Kentucky in May, you can still explore the grounds for the rest of the year.
Free Things to Do in Corbin, Kentucky
1. Discover the Historical Treasures of Fort Knox
Fort Knox is one of the most important monuments in Kentucky.
A famous attraction is the United States Army post, which covers 109,000 acres and is known for housing several important organizations, including the United States Bullion Depository and Accessions Command.
Head to Fort Knox to discover the fascinating General George Patton Museum. It is filled with historical and educational exhibits that take you on a journey through the different branches of the United States military.
Although you can't visit the fort's gold depository to admire the 5,000 tons of gold guarded inside, there are still tons of incredible things to see in the museum.
Here you will find exhibits, including weapons designed by Leonardo da Vinci, military uniforms, military vehicles, medals, and several memorial walls.
The museum hosts various military and veteran-related events throughout the year. So check out the website to see if there's anything going on during your visit!
2. Kentucky State Capitol Tour
One of the most popular things to do in Kentucky is to tour the Kentucky State Capitol in Frankfort. This important building is home to the Kentucky state government's judicial, legislative, and executive branches.
The remarkable building is over 100 years old and was designed by decorated architect Frank Mills Andrews.
It is listed on the National Register of Historic Places and is instantly recognizable for its Beau-Arts design.
While the Kentucky State Capitol is quite fascinating from the outside, it is even more beautiful when you walk through the entrance.
Inside, you'll find stunning decor inspired by enchanting places from all over France and exquisite paintings by world-renowned artists.
Throughout the building, you will discover statues of notable figures from Kentucky history. Several exhibits are also dedicated to the state's past, including Kentucky Women Remembered.
Beautiful works of art are spread throughout the building. Look out for oil murals by T. Gilbert White! They are truly spectacular and are located in both the east and west wings of the building.
Conclusion
Wowed?
Yea. You should be, after reading through these 24 amazing, best, and fun things to do in Corbin, Kentucky, the only accurate expression, should be wow!
If you have your bags packed already for the vacation, then we believe you have one of these 24 best and fun things to do in Kentucky, planned into your itinerary.
Join us on Telegram
If you loved this content, do well to like us on Facebook and follow us on Twitter to get updates and engage with other people like you who wish to immigrate to Canada or just immigrated to Canada.