Midland, popularly tagged the "The Tall City," is home to everything from presidents and petroleum to a living arts community.
Located on Interstate 20 between Dallas and El Paso, Midland is the commercial center of the Permian Basin, the largest oil-producing region in the country.
In recent years, Midland has been named the second-best place to live in Texas by Movoto Real Estate and the second fastest-growing city and the highest per capita city in the United States by MSN Money.
Needless to say, Midland has a lot to do with business, but there is also a lot going on for travelers.
The city's success in the oil industry has allowed the equivalent community (just over 160,000 in the region), to provide visitors with world-class attractions and offer guests a host of accommodation options.
Midland is known as the gateway to the Big Bend region with Midland International Air and Space Port as the closest commercial airport to the national park, so be sure to make your way to the beautiful Texas mountains while you are here.
Tall City is located just a few hours away from the spectacular scenery, including the sand dunes at Monahans Sandhills State Park and Balmorhea State Park, home to the world's largest spring-fed swimming pool.
Of course, Midland is a great start to your trip to the Big Bend National Park and Guadalupe Mountains National Park, two of the most beautiful places in Lone Star State.
Go to Midland and you will find a unique combination of metropolitan culture and the beauty of a hometown that has something to offer everyone.
Add to its ideal location in some of Texas's most famous parks and you have a great choice for your next vacation.
Here are some fun things to do in Midland:
Fun Things To Do in Midland
1. Wagner Noël Performing Arts Center
For a fun night out, plan to see a concert or performance at the Wagner Noël Performing Arts Center.
The venue is owned by the University of Texas and attracts national acts, including Broadway shows, comedy, rock concerts, and symphony concerts.
The center is located between Midland and Odessa and hosts more than 150 live shows a year.
Designed to support the arts at all levels, from colleges to national. It is also designed to attract all levels of revenue to participate in the arts community.
2. Odessa Meteor Crater Museum
Being located on the western edge of Midland in the city of Odessa is one of the most amazing geological wonders of the Museum.
The Odessa Meteor Crater Museum is a small 0ne, but the grounds contain the second largest meteor crater in the United States after Arizona and the sixth-largest in the world.
The 1,000-ton meteor that crashed in the area 63,000 years ago left a hole covering more than two square miles.
It was only in recent decades that further research was conducted on the site to determine if the meteor erupted before it struck, causing clusters of meteor chunks to be excavated during the study.
It is said that six tons of meteorites are found underground under craters. Some of those pieces are on display inside the museum.
The outdoor trail revolves around two of the five craters, with signs describing what is happening in each area.
Anyone interested in geology will enjoy the museum, which also features a variety of meteorite fragments from around the world.
3. Scharbauer Sports Complex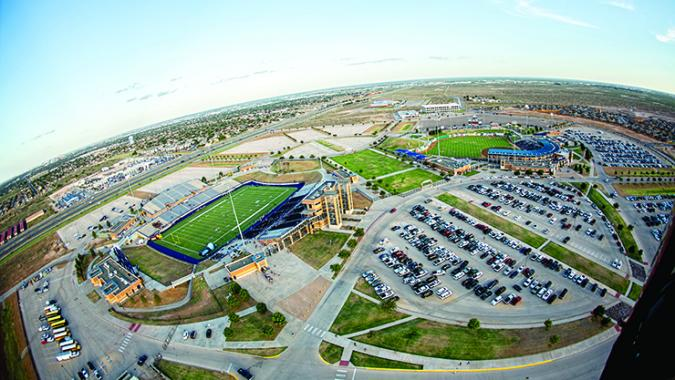 Sports events are great in Midland, both for locals and tourists, and many of those events take place at the Scharbauer Sports Complex.
The building has a baseball park, a soccer field, and a football field, so there are sporting events that take place almost all year round.
There is also a field for concerts and events.
Enjoy home night teams at the ballpark at Midland RockHounds, a small league team in the Texas League.
The South African football team is Midland-Odessa Sockers FC, part of the National Premier Soccer League.
There are recreational areas around the area, where you can find local sports teams that train for many days.
Even at night, don't be left out or bored as there are things to keep you excited all through the night
Things To Do In Midland At Night
1. The Hemingway
Par tobacco shop and part lounge, the Hemingway is a refreshing way if you are looking for a low, but high-quality place to relax.
The store itself is considered one of the best buyers of tobacco and tobacco products in the city.
From the pipes to the smoking items, there is every pleasure of the experts.
Sit down in a cozy lounge to enjoy one and a selection of handmade beers and fine wines.
Famous local bands perform a great deed on many weekend nights.
If you feel hungry, the living room allows you to eat food from a nearby restaurant.
2. Studio 20/20 NightClub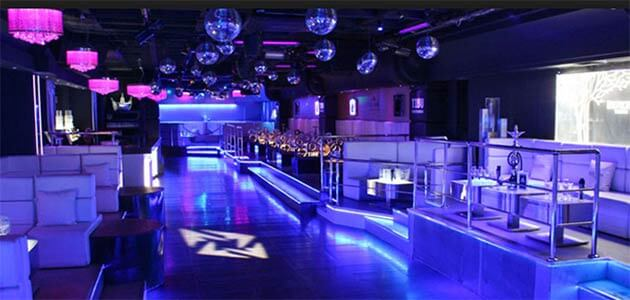 Studio 20/20 NightClub is the most exciting nightclub in the heart of Odessa.
The studio stands out from the hustle and bustle of some of the regular nightclubs and offers an unparalleled nightlife experience, full of sleek interiors, 4 full bars, the best city DJs, and an inviting and unique atmosphere.
Counted as one of the city's leading dance clubs, it offers an expansive dance floor that elevates one from a distance away from the dance floor.
Studio 20/20 also boasts state-of-the-art Bass Maxx sound systems that bring clear beats to all dance rooms.
Undoubtedly the unique Odessa party, and makes it perfect for bachelor parties, birthdays, and other events.
3. Oasis Bar & Grill
Just like an oasis in West Texas, this bar and grill inside are very beautiful – MCM Eleganté Odessa.
The floor with wooden panels, dim light, and a warm, welcoming atmosphere creates the ambiance of this bar and sets the ideal atmosphere for a typical beverage.
Included here is a brief collection of spirits and alcohol. Along with good drinks, the bar also offers delicious food, with its delicious sugary seafood options and sauces.
With delicious drinks for an hour of fun and a friendly atmosphere, Oasis Bar and Grill enhances an already beautiful holiday.
Things To Do in Midland For Couples
1. Dow Gardens
The Dow Gardens of Midland is spread over 110 hectares, with many gardens, ponds, and hills.
The garden has a pedestrian walkway, is open daily throughout the year, and provides self-guided mobile trips particularly suited for you and your partner.
2. Dahlia Hill
Maintained by volunteers, Dahlia Hill is a spacious dahlia garden founded by artist Charles Breed.
It includes 3,000 dahlias of more than 250 different species.
Includes garden photos and a memorial circle where you could spend quality time with your partner.
3. Alden Dow Home & Studio
Built for the National Historic Site in 1989, Alden B Dow Home and Studio continue to engage thought and find emotional responses for all who experience this powerful statement of Mid-Twentieth Century Modern architecture.
Planted in a connecting pool, Home and Studio are alive with bright lights, rising roof lines, split angles, bright color, and a perfect balance of seduction and tranquility.
It is truly "a place of architecture and inspiration."
Plan your tour of architecture, educational programs, Michigan history, and much more.
Things To Do In Midland For Kids
1. Centennial Park
Downtown Midland is going to be too green! West Texas will soon find a new urban entertainment venue.
A beautiful green shared space that celebrates the atmosphere of our healthy city will be home to beautiful grass overlooking the stage for live entertainment and more.
Shaded trees will live every day as outdoor living areas for guests looking for a place for lunch, relaxation, or meeting.
The Downtown Midland family activities will find a natural boost to the parks within the parks, with a children's playground, a dedicated dog park for the furry family members, and a functional splash pad to provide enjoyable warmth.
2. Chuck E. Cheese
This is a family fun center specialized in kids' birthday parties, pizza, arcade games, and all things fun.
Since 1977 Chuck E. Cheese and his friends have entertained children and fostered happy memories within families.
Our attractions are the perfect mix of video games and active play.
Live performances by Chuck E. happen every hour. Come see us today!
3. Cinegry Cinemas
Enjoy EPIC or 3D movies in beautiful comfortable seats.
You can also enjoy a snack bar that offers chef-prepared favorites, a must-have movie, and beer, wine, and frozen cocktails.
Indoor Activities To Do In Midland For Adults (Indoor Activities)
1. Visit The Heights of Abraham
The Heights of Abraham is a famous tourist attraction.
It consists of a hill park at the top of Masson Hill, which is entered from the village by the Heights of Abraham cable car or a winding road.
The highlands are named after what is thought to be similar to the Plains of Abraham.
Among the attractions of the park, which has been open since the Victorian era, is a cave and a mining tour.
There is also a spectacular view of the Derwent River valley.
The cable car was opened in 1984 to provide easy access.
Your cable car affords you a free ride over a hill park that includes two guided tours of illuminated caves, exhibitions, beautiful views, playgrounds, jungle trails, and more.
2. Pieminister Escape Rooms
Come and explore the rooms of Pieminister's Escape.
Avoid being baked there by Demon Barber or save the world from a chemical outbreak in Armageddon.
Ready for deer and hens, parties, office party days, or a mind test – enjoy the pie and pint after the flight – if you can.
Take a pie & side and Escape Room entry for £ 25 each.
Pieminister is a place you can go for a day full of happy and award-winning pies.
With a wide range of pies to choose from (they have more than 15 flavors, including old, gluten-free, vegetarian, and veggies!)
They have something for everyone. And on the side? They got that too.
From regular mash, peas, and gravy to loaded fries, indulgent mac 'n' cheese, and zesty slaw, you will definitely not go hungry.
3. Speedwell Cavern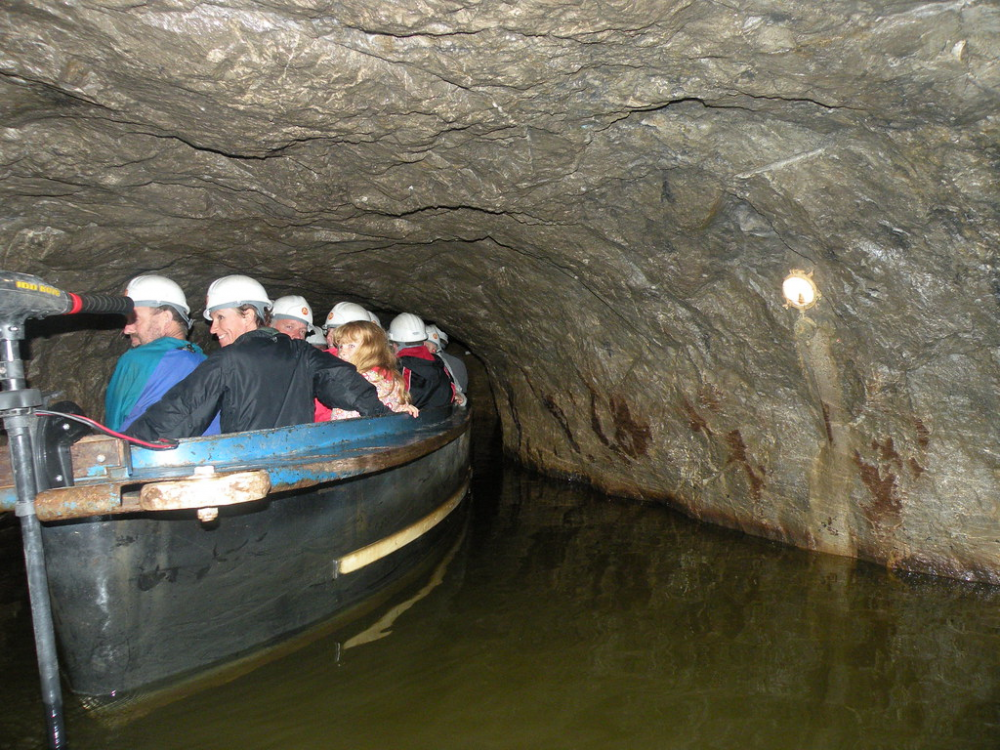 This fascinating spot is located just at the foot of the stunning Winnats Pass, just above the town of Castleton.
You go down 106 steps and board a boat that takes you to the operation of a 230-year-old leading mine.
Your guide recounts what it must have been like to record these tunnels using only the oldest hand tools and to tell the story of a mine that opens a large natural room, the Bottomless-Pit Cavern.
The Speedwell Cavern is open daily throughout the year (excluding Christmas Day).
The trip is intermittent during the day and lasts between 30 minutes and 1 hour.
Like most caves in the area, it is not suitable if you suffer from Claustrophobia.
There is a Combined Ticket with a discount available at the nearby Peak Cavern.
Also, it has a gift shop on site that sells a variety of souvenirs, minerals, stones, and fossils as well as jewelry set with the local Blue John Stone.
Romantic Things To Do In Midland
1. Big Sky Theater
For almost 90 years, drive-in movies have been entertaining couples. They must be doing something right.
No one to tell you to "be quiet". Catch a show from the past, or a new release, share a bucket of popcorn and still be able to learn about your date.
2. Cheers to Paint (Odessa)
An evening of painting and drinking wine could just turn out to be the most romantic thing you have ever done with your partner.
At first, you may think this is a group of women gathering for a birthday or bridal party.
But on a Friday/Saturday night, show her your creative side.
Sit back, enjoy a glass of wine and enjoy the evening chat. Especially if you know this is something your date is into.
Be sure to check the calendar though, as some nights are reserved for private groups.
3. Picnic in a Park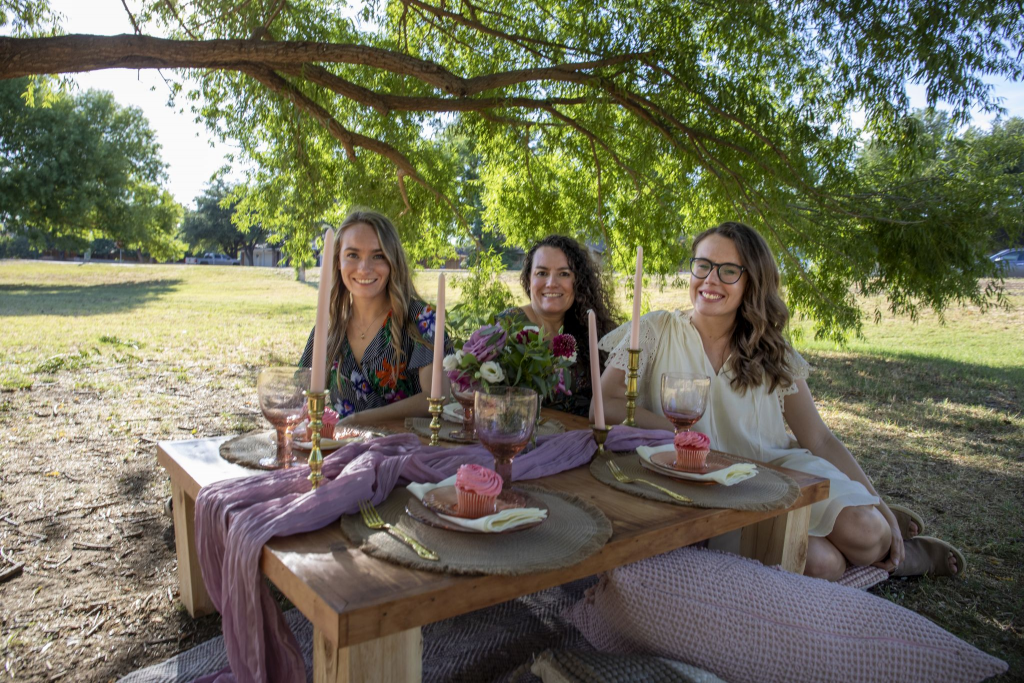 Maybe you don't want to be in a group of people. Even though money is tight, you still want to show someone that you are special.
Arrange for them a delicious meal, grab a nice dress and go to your favorite park. Midland and Odessa, both have beautiful parks.
Wadley Baron (Midland) and Memorial Garden (Odessa) would be my choice, but again, what I love, should not be yours. For most people, this is about time. Sunset, music, and snacks.
4. Escape Room/Cinergy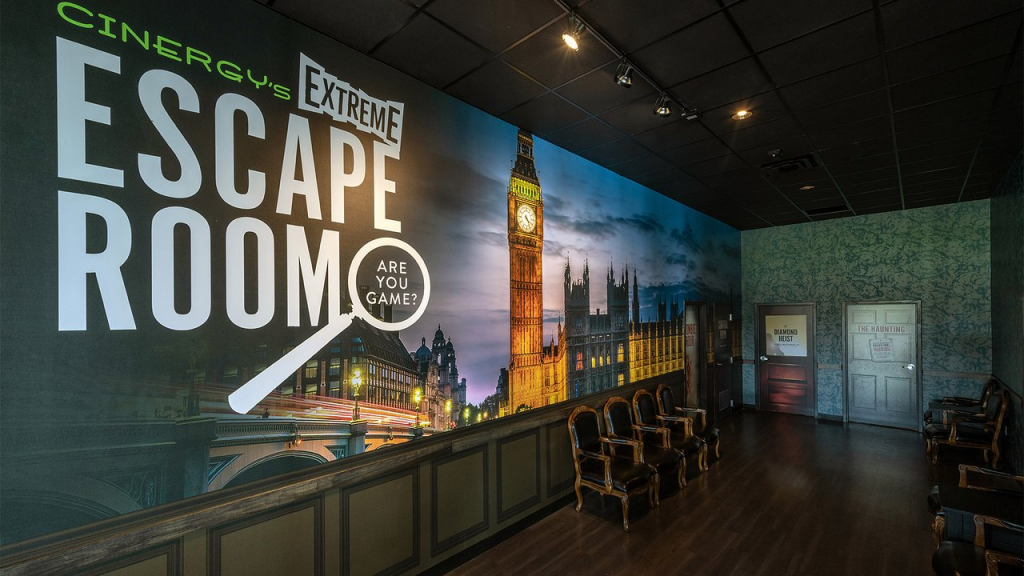 Good at solving puzzles, Finding clues? This is one way to see if you can work together. It would be a good option to go out on a double date if you do not want to try this on your own.
Solve riddles and use your way out of a unique situation within an hour, to win the game.
Once you are out, there are other activities you can enjoy at Cinergy (video games, bar, movies) if you find yourself enjoying the company.
Growing up is not always fun. But it can be. A date should not be expensive. It's about memories and laughter (and, to be honest, who won the race).
You should find some time to enjoy this activity and make some memories of your own.
Free Things To Do In Midland
1. Chippewa Nature Center
The Chippewa Nature Center is a wonderful resource for people in the area and a fun attraction for visiting nature lovers.
The Center includes acres of natural land to explore on your own, but they also host events (check their website!) if that's more your style.
If you live nearby, I highly recommend their programs and summer camps for children.
Here they will have so much to learn about the natural world and Chippewa culture.
If you're planning a visit, check out Maple Syrup Day (usually in February or March), where you can help craft maple syrup and enjoy the fruits of your labor with a delicious pancake lunch.
2. Visit The Tridge
Look online in the spring and summer and there is always something going on, and something for everyone.
There is a small park for skiers who have grown up with farmers' market kayak rented toons by the Tridge, pioneer days, and fireworks.
Ride your bike on many trails, you can even fish in the harbors.
There are river boat rides and much more.
Always check online and see what happens and when.
3. Vist Dahlia Hill
It is a big field that is pretty much fenced off so that you can walk your dog or play with other dogs.
This is even a few trails that go back into the woods to kind of explore.
They even have tags on different types of trees so you can learn what the different trees look like and learn to identify them.
Cheap Things To Do In Midland
1. Permian Basin Petroleum Museum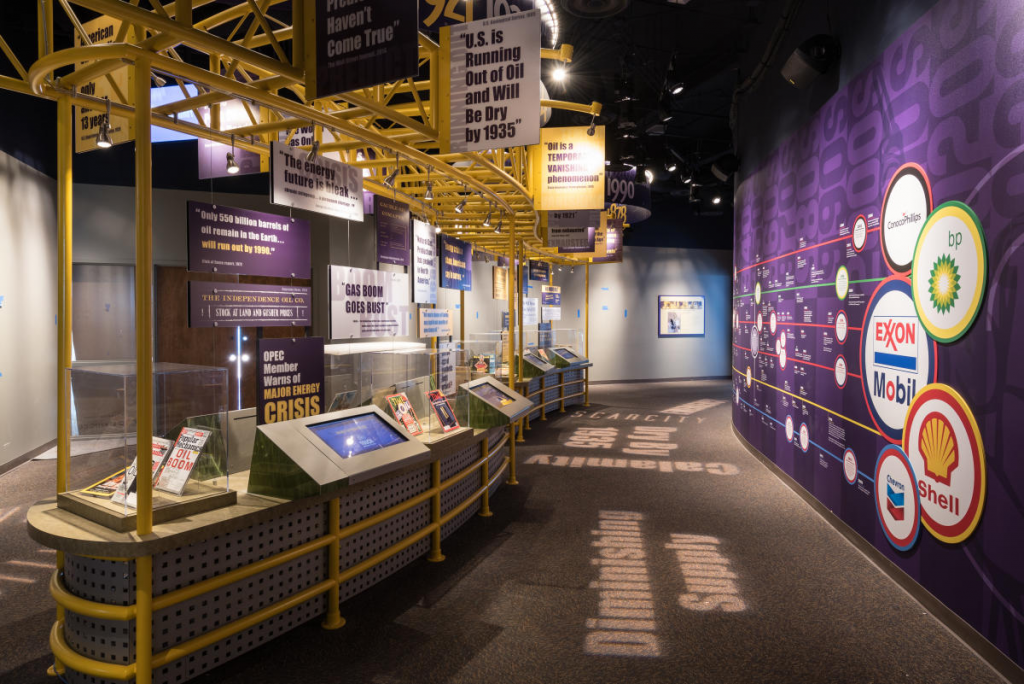 Welcome to the Permian Basin Petroleum Museum.
The museum discusses petroleum and the hectic lives of men and women who wanted a better life.
What started as a public dream, has, in time, become the largest museum in the nation dedicated to the petroleum industry and its infrastructure.
The Petroleum Museum has welcomed more than a million visitors worldwide.
It shares the story of petroleum and its power and its impact on our daily lives through education programs, collaborative exhibitions, a museum, and the Petroleum Hall of Fame.
Visiting the Petroleum Museum is an amazing journey.
The goal of the Permian Basin Petroleum Museum is to share the story of petroleum and its power and its impact on our lives.
2. Comanche Trail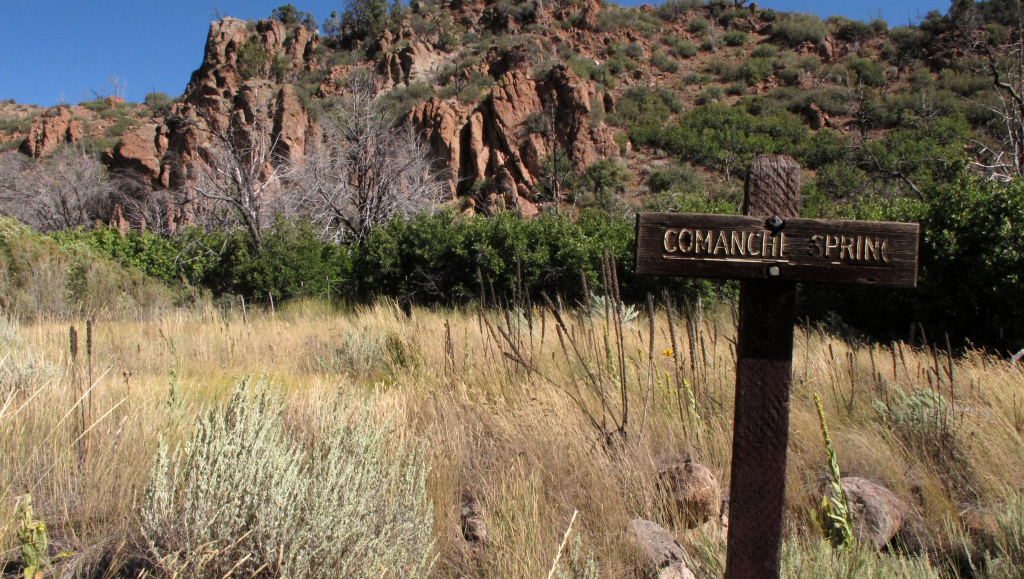 Take a trip to Odessa for this.
This route from Westside has a beautiful shade and sounds like a remote forest in the desert you are familiar with.
You can also play a challenging golf disc game, or visit the fishing pond on Eastside.
3. Midland Downtown Library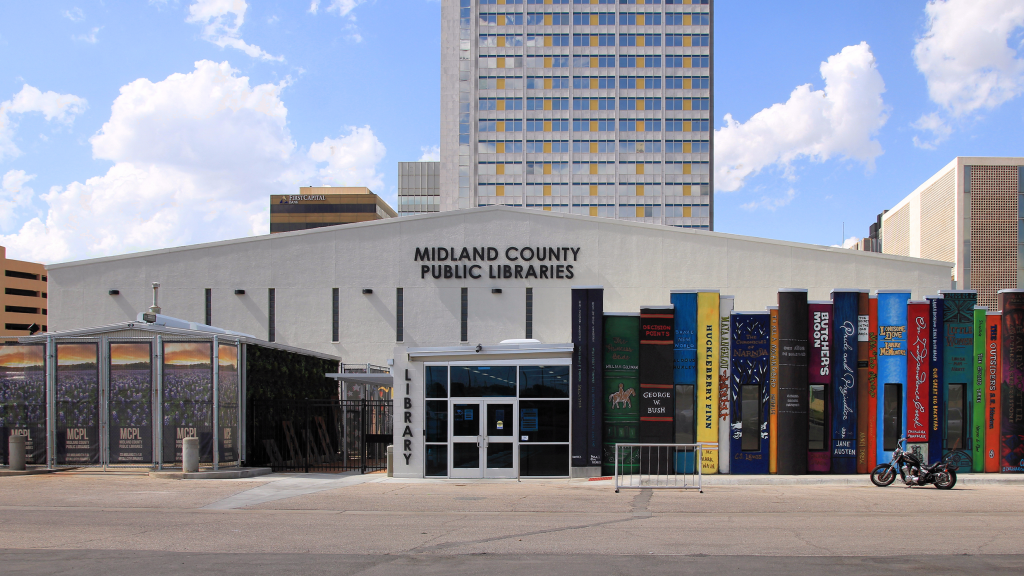 You will not find a shortage of photo opportunities here which is why it should be your first stop.
The front of the library has old books, in the corner is a tribute to Starry Night, Velveteen Rabbit, Longhorn Herd, and an oil-fired metal work.
Cool Places To Visit In Midland
1. Peak District National Park
This is one of the oldest parks, and one of the best places to visit in the Midlands. This is a great destination for outdoor adventures: hiking, camping, cycling, rock climbing, and more!
The Peak District is home to some picturesque and charming villages like Castleton, Bakewell, and Eyam.
There are also some amazing places like Curbar Edge, Roaches, and Dragon's Back (Chrome Hill and Parkhouse Hill).
Chatsworth Hall and Haddon Hall are two magnificent stately homes if you'd prefer history to outdoor adventures.
Having a car is a great way to get around, although there is a network of trains and a local bus network if you have to travel by public transport.
2. Visit Warwick Castle
There are certainly plenty of beautiful castles to visit in the UK but Warwick Castle is a solid favorite and offers a great family day.
The construction of the castle on the Avon River at Warwickshire began shortly after the Battle of Hastings in 1068 when a stone tower was built in the 12th century.
For today's tourists, there are plenty of activities during the summer months including jousting competitions, dragon slayer shows, carnivorous bird shows, arrow shows, trebuchet shows, and more that appeal to the whole family.
Warwick is a simple day trip from London and is one of the seven most accessible castles in the capital.
3. Midland County Horseshoe Arena
One of the biggest entertainment venues in Midland is the Midland County Horseshoe Arena, a multi-purpose venue that hosts regular events, from rodeos and concerts to sporting events.
This place contains a stadium, a theater, and a stadium.
Some of the most common items on Horseshoe include livestock and horse events in addition to family entertainment shows.
As you plan your visit to Midland, you will want to look forward to the event calendar to see what is happening at the Horseshoe Arena during your stay.
Conclusion
Midland is never short of fun, as there are many features and activities to catch and hold down your attention all year round.
You could try any of the above-listed activities and be sure there will be worth your time, whether for yourself, family, kids, or with that special person; there are lots of things to do in Midland
Join us on Telegram
If you loved this content, do well to like us on Facebook and follow us on Twitter to get updates and engage with other people like you who wish to immigrate to Canada or just immigrated to Canada.