Go on a vacation in Kentucky's fifth most populous city, as there are numerous beautiful things to do in Covington (KY).
Covington is a vibrant and charming city located at the confluence of the Licking and Ohio Rivers.
The city is proud of its history and culture, brimming with many historical monuments that promote its history and cultural heritage.
And while it may seem like an urbanized town next to the metropolis of Cincinnati, it retains a laid-back charm that makes it the perfect escape from busy city life.
So why not make this beautiful city for your next weekend's getaway?
Don't miss the right things to do in Covington (KY):
Fun Things to Do in Covington (KY)
1. Go On an Adventure at Pioneer Park
A little further from the city center lies a quieter and more secluded outdoor destination, Pioneer Park.
Like other parks in the city, Pioneer Park is located near a body of water, which adds to the beauty of the entire location.
This 43-acre attraction features paved hiking trails, verdant grounds, and the beautiful Banklick Creek that runs along its western border.
Pioneer Park is an excellent gateway to adventure along this creek, with plenty of scenic stretches and wooded turns that make for a great kayaking or canoeing experience.
But for those who simply want to get away from the noisy streets of downtown Covington, you can stay and relax under the shady trees of the park.
There are also many facilities for sports such as baseball, baseball, volleyball and tennis courts.
You can walk along a paved path that runs parallel to the creek and offers lovely views and the sounds of rushing water.
2. Go On a Ferry Cruise at Ohio River
Spanning six states, the Ohio River is one of the longest bodies of water in the country and is a major tributary of the Mississippi River.
It is a geographic feature that divides Kentucky and Ohio, dividing the two states and creating a defined border.
Exploring this body of water is a popular activity for tourists and Covington locals alike, with many businesses offering tours and boat trips along the length of the river.
Most of them are ferry rides that include lunch or dinner packages, and you can visit some of the iconic points of interest and cultural destinations along the river banks.
So whether you want to travel in the middle of the day or at sunset, you have many options to choose from.
For those feeling more adventurous, you can charter a fishing trip with a seasoned local fisherman to one of the more isolated parts of the river.
You can spend the whole day relaxing and trying to catch freshwater fish such as trout, walleye, and bream.
3. Test Your Skills at Twin Oaks Golf & Magnolia Room
For beginners and professionals alike, Twin Oaks Golf & Magnolia Room is a great destination to hone your golf skills.
Like Pioneer Park, it is located away from the bustling downtown Covington and offers quiet and scenic play.
The 18-hole course features Bermuda fairways, angled grass greens, well-kept greens, and a well-planned layout that has made it the premier course in the area.
On the other hand, the Magnolia Room is a venue for weddings and events that exudes Southern flair and charm.
Many people come here to celebrate special occasions because of the staff's tasteful interiors, picturesque surroundings, and overall superb service.
Things to Do in Covington (KY) at Night
1. Spend a Night at Hotel Covington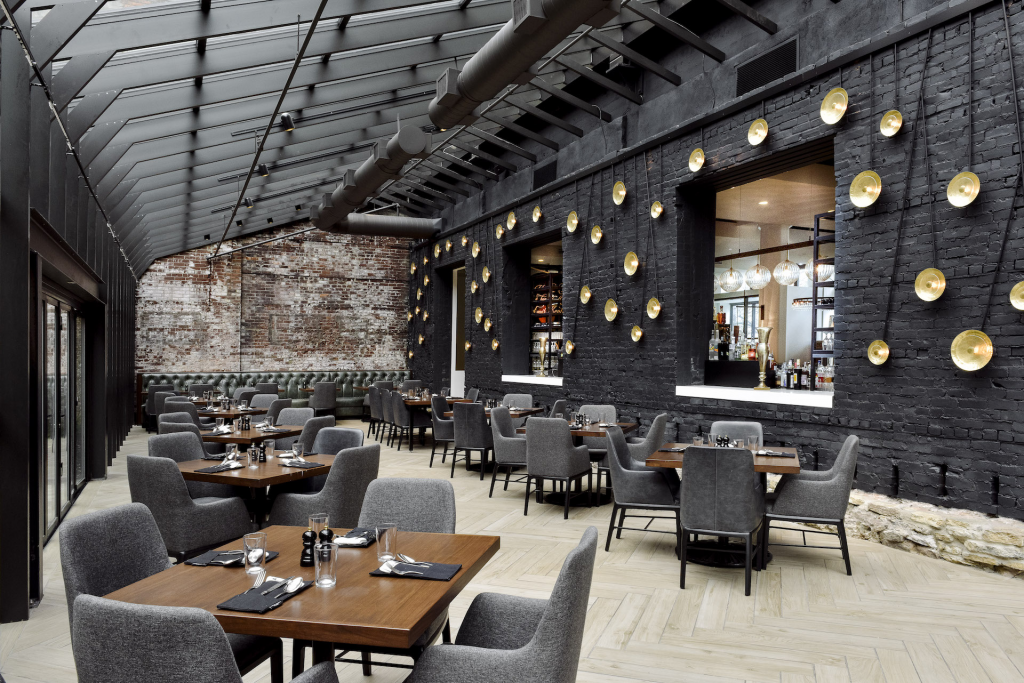 Hotel Covington oozes style, character, and comfort with historical accents and contemporary tailoring.
It is a high-end, opulent hotel on the river that attracts both vacation and business guests.
Housed in the old Coppin's department store, their hotel offers rooms of exceptional height, cuisine with a fusion of north and south, and first-class service and décor.
They provide 24-hour exercise facilities with cardio machines such as treadmills, cross trainers, and a recumbent cycle.
Hotel Covington symbolizes high risk, high style, and high ambition.
All 114 hotel rooms, distinctive restaurants, cozy lounges, and outdoor courtyard radiate it.
2. Catch a Performance at Madison Theater
The Madison Theater is a renovated old movie house that offers flexible seating arrangements for different concerts.
The theater offers artists of various musical genres a stage where they can perform and showcase their talent, so the world can hear their voices.
Madison Theater presents artists such as The Greyboy Allstars, Testament, Todd Snider, Arbor(Us), Kishi Bashi, Ryan Alfred, and many more.
The theater is well organized and has different sections like club and cabaret with a balcony and theater wherever you want.
Buy your tickets now and get ready for incredible concerts like you've never seen before.
3. Grab Some Bottles at Old Kentucky Bourbon Bar
Old Kentucky bourbon bar is second to none when it comes to the authentic flavors of Covington culture in every sip of the beverages served.
The bar offers an excellent selection of craft cocktails and whiskeys with friendly people and an environment.
Old Kentucky bourbon bar offers drinks like boulevardier, eagle rare, basil Hayden rye, old forestry "1920″, belle meade, rock hill farm, godfather, horse neck, fresh pressed IPA, copper craft, weller special reserve, Kentucky mule, etc.
They offer a diverse selection of local, regional, and international drinks. You will be confused about which one to choose.
Things to Do in Covington (KY) For Couples
1. Relax at George Rogers Clark Park
George Rogers Clark Park is another water attraction located at the opposite end of Pioneer Park.
And while the latter offers a quiet experience, George Rogers Clark Park is located in a more boisterous neighborhood by the Ohio River.
So you can expect busy streets as well as the honks of ships passing by on the nearby waterway.
But the scenery is worth the visit, as the park offers uninterrupted views of the Cincinnati skyline and the John A. Roebling Suspension Bridge, which stands right next to the park.
George Rogers Clark Park is another water attraction located at the opposite end of Pioneer Park.
And while the latter offers a quiet experience, George Rogers Clark Park is located in a more boisterous neighborhood by the Ohio River.
So you can expect busy streets as well as the honks of ships passing by on the nearby waterway.
But the scenery is worth the visit, as the park offers uninterrupted views of the Cincinnati skyline and the John A. Roebling Suspension Bridge, which stands right next to the park.
For history buffs, you can explore different parts of the section that houses statues of notable figures from this region of the USA.
It's a great way to learn about history while staying in a beautiful and relaxing place.
2. Visit Cincinnati Zoo & Botanical Garden
The world-renowned Cincinnati Zoo & Botanical Garden is known as one of the leaders in animal protection and conservation.
It is also the second oldest zoo in the country, having been around since 1875.
You will meet more than 300 species of animals here, including the famous hippopotamus Fiona.
There are 3,000 species of plants in the botanical garden, among which flowers, trees, ferns, and many other types of flora flourish under the care of dedicated experts.
3. Watch a Game at Bill Cappel Sports Complex
Located in the Latonia area of ​​Covington, the Bill Cappel Sports Complex offers many sports facilities and a variety of activities.
The sports complex offers two soccer fields and five lighted baseball and softball fields that are available for games and practice.
The Bill Cappel Sports Complex consists of grandstands for spectators and a fully equipped pitch with appropriate play equipment for children.
A picnic area with a shelter and concession stand open June through August is perfect for a quick lunch or break.
The Bill Cappel Sports Complex comprises a paved walking path and suitable toilets with a well-maintained environment.
Things to Do in Covington (KY) For Kids
1. Let Them Play at Goebel Park
William Goebel, the lone Covington native who served as governor of the Commonwealth of Kentucky, is honored to have Goebel Park named in his honor.
Goebel Park is best known for its unique German-style Carroll Chimes clock tower, which runs from April to December and features a beautiful mechanical rat puppet show every hour.
A walking trail connects this park and Kenny Shields Park.
Goebel Park features a public pool, picnic areas, pavilion, playground, and grill.
The clock tower also has a working chime that plays on the hour.
2. Take Them to the Newport Aquarium
The Newport Aquarium sits across the Licking River, close enough to walk to this famous destination from George Rogers Clark Park.
It is home to thousands of aquatic animals, with more than 70 exhibits and five acrylic underwater tunnels.
As you walk these paths, sharks, fish, and other sea creatures swim overhead, creating a magical experience that is well worth the trip.
3. Visit Coney Island Park
For all-around family fun and exciting water-related activities, stop by Coney Island Park!
This water park may be small, but it has many inflatable attractions, towering slides, and clear pools perfect for hot summer days.
So after exploring Covington, it's a good idea to come here, relax and swim with the whole family.
It's the perfect alternative for those who find the Ohio or Licking River too stormy or muddy for swimming.
Indoor Activities to Do in Covington (KY) For Adults
1. Explore Behringer – Crawford Museum
For those who want to learn and immerse themselves in the history of this region, a visit to the Behringer-Crawford Museum is a must.
The building itself is a sight to behold.
The white facade and wooded surroundings look like a stately house in the middle of the forest.
Inside, you'll find galleries, collections, and exhibits that showcase the glorious past of Northern Kentucky and the Ohio Valley.
With the region's rich natural and cultural heritage, you can expect plenty of artifacts related to agriculture and wildlife.
There are also exhibits that showcase the region's industrial and railroad history, with some sections displaying small replicas of buildings and railroad tracks.
For those bringing children, you can have them join one of the educational programs where they can learn more about the region and try out interactive activities.
There are also art events to catch, such as live music and art performances.
2. Don't Miss a Show at the Carnegie
Once a sprawling library, Carnegie has been transformed into an arts and performance venue that draws thousands to each performance.
Before watching one of these events, you must stop and appreciate the magnificent architecture of this historic building.
The theatre is a work of art with ornate staircases, interesting paintings, elaborately decorated ceilings, and a stoic exterior with majestic columns.
The theater is a spacious room with excellent acoustics and lighting that allows the audience to see and hear every detail of the plays, dance recitals, and music concerts held on stage.
On the other hand, the halls serve as galleries where the works of local and national artists are displayed for everyone to admire.
The level of sophistication and refinement here at Carnegie is truly at its peak.
3. Attend an Event at Northern Kentucky Convention Center
Covington, on the banks of the famous Ohio River, is home to the Northern Kentucky Convention Center.
Just across the charming bridge from downtown Cincinnati, it is in the heart of a dynamic business and entertainment district.
This 204,000-square-foot multi-purpose building has 110,000 square feet of conference, exhibition, and event space.
Directly connected to the Marriott at RiverCenter, the facility is built to be as convenient and efficient as possible for meetings, conferences, and exhibition planners.
The conference level features a ballroom divided into four independent areas, 17,500 square feet of flexible meeting space, and ten attractively appointed, fully carpeted meeting rooms.
Romantic Things to Do in Covington (KY)
1. Spend Time Together at Devou Park
Most people say that this amazing park's Cincinnati skyline is best seen.
Devou Park is a 700-acre outdoor destination whose most distinctive feature is the elevated and undulating areas that provide excellent views of the surrounding area.
The park is the highest hill in the city and attracts crowds of people who need a quick escape from their city life and a breath of fresh air among the tall trees.
Unsurprisingly, a popular activity here is sightseeing the Cincinnati skyline and the Ohio River.
There is also plenty of greenery for various activities, and you can explore the trails, relax under the shade trees and play with your loved ones on the grassy grounds.
If you have the equipment, you can also try landscape photography, especially at night when Cincinnati lights up and creates amazing views.
Or you can try golf, as some parts of the park have been transformed into beautiful courses perfect for beginners and professionals alike.
2. Appreciate Art at Roebling Murals
The flood wall that surrounds the riverside path and stands in the shadow of that huge suspension bridge has a brief history lesson.
The photos show the unique history of Covington, the Roebling Bridge, and the range from as far back as 8000 BC.
A group of artists created a stunning painting of Covington's history under the direction of artist Robert Dafford.
The timeline shows a Buffalo crossing the raging Ohio River, as well as Meeting at Clark's Point, the old Kennedy Ferry, Boone and Kenton in 1782, prominent African-American community leader Jacob Price, and arrest photos of Covington and Roebling. Bridge under construction.
The murals are part of an expanding body of public artwork in and around Covington, including mosaics and four-story paintings.
3. Visit Doe Run Lake
Doe Run Lake is a roughly 50-acre lake off Kentucky 17 along Bullock Pen Road.
Surrounding the lake are 183 acres of parkland, including hiking trails and private picnic areas.
Take a break from the city, and head to scenic Doe Run Lake, backed by Bullock Pen Creek and Doe Run Creek.
The Bluebird Trail and Doe Run traverse about 200 acres of wooded parkland surrounding over a 50-acre lake.
Some secluded picnic spots are hidden in the forest, and the lake is home to large populations of largemouth bass, snapper, and freshwater catfish.
Free Things to Do in Covington (KY)
1. Soak in the Beautiful Gaze from the John A. Roebling Suspension Bridge
One of the first structures to catch your eye in Devou Park would be the John A. Roebling Suspension Bridge.
This architectural wonder crosses the Ohio River and connects Covington to Cincinnati and, by extension, Kentucky to Ohio.
It has been around since 1866 and was once the longest suspension bridge in the world.
With its massive concrete towers, pale blue trusses, and wires, this engineering marvel offers the most beautiful views of the river on either side.
In addition to the car lanes, the bridge has pedestrian paths that you can visit to see the Ohio River from a different angle.
But the best way to appreciate the beauty of this destination is to stay at the many restaurants and parks along the shores.
You can eat or relax in beautiful places and appreciate the view of the bridge, especially at night when its lights reflect off the sparkling surface of the Ohio River.
2. See the Cathedral Basilica of the Assumption
From the outside, the intricate and immaculate façade of the Cathedral Basilica of the Assumption offers stunning views, making the entire structure stand out from the brick and gray walls of the surrounding buildings.
It's already a wonder to behold, but what's inside is what makes this attraction a famous destination.
The spacious interiors exude an atmosphere comparable to the basilicas of the Vatican, with flowing architecture, majestic columns, and lighting that highlights the details of every corner.
On the north window, a stunning stained glass artwork lets in light with hundreds of colors altered by tinted panels.
It depicts the Coronation of Mary with intricate and breathtaking designs that are as heavenly as the rest of the church.
It is the world's largest handmade stained glass church window, created by an established glass company in Germany.
3. Explore MainStrasse Village
A visit to MainStrasse Village is like being transported to a traditional German village without having to leave the continent.
This destination is listed on the National Register of Historic Places and receives thousands of visitors daily.
This is because this historic district is a 19th-century German quarter that retains its original architecture and heritage, making it stand out in an otherwise urban city.
In addition to visiting the many businesses and establishments that offer an authentic German experience, you are welcome to join the many events held in the district.
Some of these include Oktoberfest, the Northern Kentucky Wine Festival, and antique shows.
The neighborhood is also home to the Carroll Chimes, a German Gothic clock tower that chimes every hour.
So if you're looking for a unique experience from another country in the middle of the USA, make this the top destination on your itinerary.
Cheap Things to Do in Covington (KY)
1. Explore the Licking River
Along Covington's eastern borders flows the Licking River, a 303-mile body of water that also serves as a major tributary of the Ohio River.
Portions are navigable by larger ships, making it a moderately busy waterway, especially near Cincinnati.
However, there are many less crowded segments for those who want to explore its hidden wonders.
Many businesses in Covington offer tours of the river, mostly in smaller boats for fishing and kayaks or canoes for sightseeing.
You will visit wooded fishing spots, scenic bends, rock formations, and occasional rapids.
Fishes you can catch include Channel catfish, rock bass, and the rare Muskie.
2. See Old Trains at the Railway Museum of Greater Cincinnati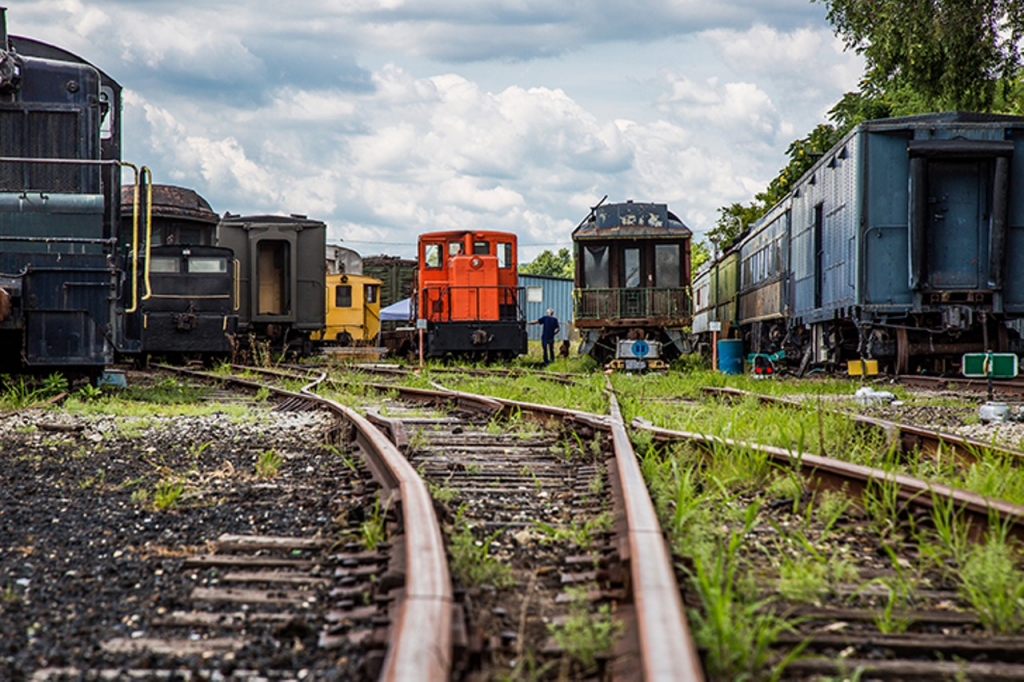 As previously mentioned, this region of the US has an extensive railroad history, as many tracks were installed around Cincinnati and neighboring cities.
And while the Behringer-Crawford Museum has some small replicas of these trains, the real ones are at the Greater Cincinnati Railroad Museum.
It's a four-acre park designed to protect the remaining Amtrak passenger cars that once thundered through the Ohio Valley.
There are 80 pieces of railway equipment on display here, including switches, wagons, and troop sleepers.
You can take a self-guided tour every Saturday to see these various pieces of metal and learn how they became an integral part of American transportation.
3. Grab a Meal at Kung Food Amerasia
This is a highly recommended restaurant that serves delectable delicacies with craft beers.
The meals are prepared by professional chefs from fresh and high-quality agricultural products, indicating why the meals are tasty and fresh.
Kung Food Amerasia offers healthy meals with vegetarian, vegan, and gluten-free options to suit everyone.
Dishes served here include zonxon noodles, Buddhist delicacies, hot and sour soup, crab rangoons, pepper steak, pad Thai, traditional Kung pow chicken, fried flounder, jumbo shrimp, crab bao, and more.
Kung Food Amerasia offers a moderate drink menu consisting of Pepsi, orange juice, mixed berry kombucha, house bloody Mary, platform, devil's backbone, soju, and much more.
Cool Places to Visit in Covington (KY)
1. Purrfect Day Cat Café
This outfit offers amazing snacks, meals, and drinks at prices you won't find anywhere else.
In addition to food, the cafe has a cat lounge filled with adorable kittens ready for full adoption.
The Purrfect Day Cat Café offers a menu including cookies, cakes, brownies, Oreos, cookies, cinnamon buns, puff pastry, and pure butter.
They also offer a variety of drinks, such as cocktails, sparkling wines, white wines, bottled beers, liqueurs, sodas, hot cocoa, and beverages.
Purrfect Day Cat Café offers walks where visitors can spend time with the kittens and is open to both adults and children under adult supervision.
2. Braxton Brewing Company
Braxton Brewing Company is a welcoming place to gather with your friends and family in Covington.
Braxton Brewing Company is a craft brewery that offers delicious and unique beers made from special seasonal ingredients.
They serve a comprehensive drink menu, including Birdie Citrus Grape Fusion, Garage Beer Lime, Braxton Labs Cafe De Olla, Haven, Summer trip, Storm, Graeter's Black Raspberry Chocolate Chip Milk Stout, VIVE Original Punch, and more.
Braxton Brewing Company also offers house-roasted coffee and nice little snacks like cheese and pretzels.
The brewery company always offers a welcoming and friendly atmosphere that shows the level of hospitality of the citizens of Covington.
3. Riverfront Commons Trail
The Riverfront Commons Trail, one of several long-term trail projects in Covington, takes shape along the south bank of the Ohio River.
Eventually, the road will serve as a continuous pedestrian and bicycle route of about 12 miles between the northern KY cities of Ludlow in the west and Fort Thomas in the east, connecting to Cincinnati.
There is a large stretch of pre-existing trail in Covington, and you can walk along the waterfront and soak up the views of the Cincinnati skyline, river parks, and the Floodwall murals discussed below.
Conclusion
Covington has everything you need for the perfect vacation alone or with your travel companions, from theme parks, museums, restaurants, breweries, tour guides, bars, theaters, lakes, religious centers, and more.
Plan your itinerary by referring to our list of things to do in Covington (KY), so you don't miss the best spots of this charming city!
Join us on Telegram
If you loved this content, do well to like us on Facebook and follow us on Twitter to get updates and engage with other people like you who wish to immigrate to Canada or just immigrated to Canada.