Are you considering spending your next vacation doing the best and most fun things in Crossville?
Then, congratulations because you have just chosen the ideal city to spend the best moments of your life.
Why Crossville?
Well, Crossville is a beautiful city in the United States of America. This town is an elevation town because it is located at the headwaters of the Obed River, which cuts through the valley north of Crossville on its way to the Emory River to the northeast.
Crossville is also called the "Golf Capital of Tennessee," home to nine beautiful championship golf courses and a great vacation destination for golf enthusiasts.
Besides golf, Crossville has many different features, exciting places to visit, and a peaceful and friendly environment.
This town is full of fun attractions and activities to ensure an unforgettable vacation.
You can find small lakes on the outskirts of Crossville. Lakes such as Lake Holiday, Lake Tansi, and Byrd Lake near Cumberland Mountain Park.
Crossville, Tn, is a family-friendly city that offers theatre houses, museums, antiques, artifacts, parks, and other recreational activities.
If you're planning a vacation in Crossville, here are the best things to do in Crossville, TN.
Fun Things to Do in Crossville
1. Visit the Museum of Tower of Homesteads
The Cumberland Homesteads is one of the most explored museums in Crossville.
It is also one of the few high-rise buildings in Tennessee. This makes it a well-known and frequently visited place, where visitors can enjoy a beautiful view of Crossville, Tennessee.
The museum is full of lots of cool and fun stuff.
The museum features artifacts, documents, photographs, and exhibits honoring the town of Crossville and depicting its history.
Climbing the museum's 197 steps and climbing to the top of the tower is sure to be the best part of your tour of this museum. The museum grounds are also very clean and friendly.
2. Visit the Public Library of the Artistic Circle For Great Books
First officially opened in March 1939, The Art Circle Public Library has since grown so much that it had to move to a new mega building opened in 2010.
This Art Circle Public Library is the perfect platform to discover a wealth of educational, informative, and exciting documents.
Inside the library are places to sit, read, relax, and listen to live music. You can also play your favorite games in the library if you love games.
The library also offers a quiet sitting area upstairs if you want some peace and quiet.
However, if you come with your children, there is a children's corner on the ground floor where your children can have fun too.
The library offers entertainment services such as film screenings, guitar lessons, and even karaoke.
Like every library, you can borrow books, audiobooks, movies, or even choose to buy a book.
If you prefer internet services, the library has many computer desks with fully functional Wi-Fi and understanding staff to guide you and help you enjoy what you want to do on the internet.
There is a lot in the art circle public library. It's one place you can't afford to miss if you're in Crossville.
3. Crossville Flea Market Inc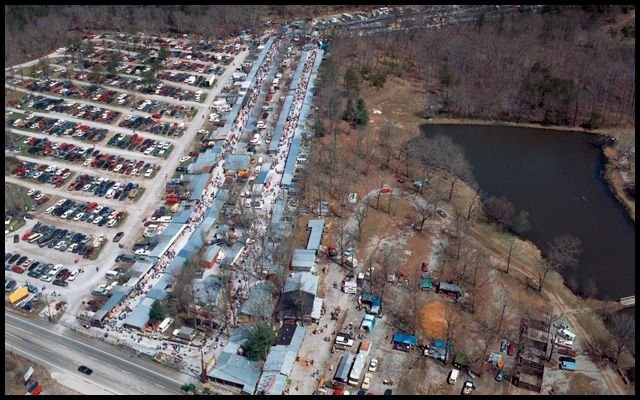 The Crossville Flea Market always takes on a life of its own.
There is no boredom at the market because it is always very lively.
This Crossville flea market gives you the perfect opportunity to shop for a wide variety of vintage products, including fashion clothing, fine collectibles, books, jewelry, housewares, vintage comics, toys, baseball cards, and more.
Food items, fruits, and vegetables are also available in the market.
If you get hungry while shopping, there are several small shops in the market where you can get some snacks.
You don't have to worry about the weather either because there are several shades on the market that will protect you from the sun or the rain.
Another beautiful thing about the Crossville Flea Market is that it is family-friendly, so there is something for everyone every time.
This market is a great place to visit with your family to have a pleasant time and also collect any souvenirs you desire.
Be sure to visit when you are in Crossville again.
Things to Do in Crossville at Night
1. Enjoy the Mix of Nighttime and Wines at Stonehaus Winery
Stonehaus Winery has been operating since 1991, producing and serving wines that bless visitors' and customers' palates.
If you are a lover of good wines, you must visit this place on any of your nights in Crossville.
There are a variety of wines available for tasting at Stonehaus Winery.
The Wine served ranges from dry and sparkling to many southern wines, including Muscadine and Blackberry.
In addition to the wines, the winery also has a friendly and welcoming bar serving cheeses and fudge to pair with the wines.
There are shops where you can purchase gift items, food, toys for your kids, and many more. You can also take a video tour to explore the entire winery.
This shows that Stonehaus is family-friendly, and you can choose to come with your partner and kids as there is something they can certainly get involved with.
Stonehaus Winery definitely needs to be a part of your Crossville story.
2. An Evening Hike Through Downtown Crossville Inc
It's no news that Crossville is a quiet town with a rich history.
However, if you want to explore Crossville more, you should visit Downtown Crossville.
There are a lot of beautiful sights that are simply beckoning to see.
The area is full of shops, exotic restaurants, historic monuments, buildings, murals, etc.
You can also branch out to a snack stop for a bite to eat for breakfast, lunch, or dinner.
Loud music is played at 2 venues every weekend; summer events are also mostly held in Downtown Crossville.
Palace Theatre, Military Memorial Museum, and many other interesting places to see and do.
A visit to Crossville is incomplete without a visit to Downtown Crossville.
3. Chestnut Hill Winery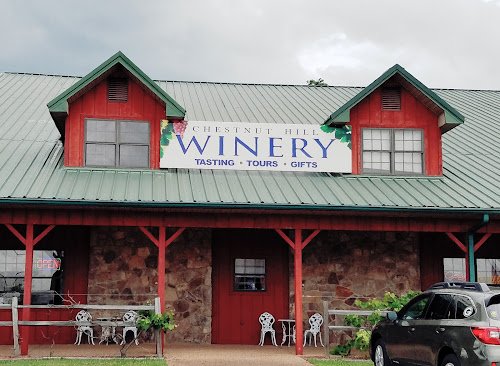 Although Chestnut Winery was founded in 1998, it has seen a change of ownership since then.
The winery is currently owned by the Stryker family, who purchased the winery in early 2007.
Located on the beautiful Cumberland Plateau, 2,000 feet above sea level, Chestnut Hill Winery is the perfect winery to enjoy the taste of different wines, making it one huge winery in Tennessee.
However, the special thing about Chestnut Winery is that it not only offers you the opportunity to taste different wines but also brings you closer to the production process.
You will see many fermentation tanks and gigantic wine-making machines and even taste directly from them before the wine is sealed.
There are shops where you can buy wines of your choice to take away as well as buy gift items.
If you are in Crossville, be sure to check out this amazing winery.
Things to Do in Crossville For Couples
1. Crossville Model Railroad Club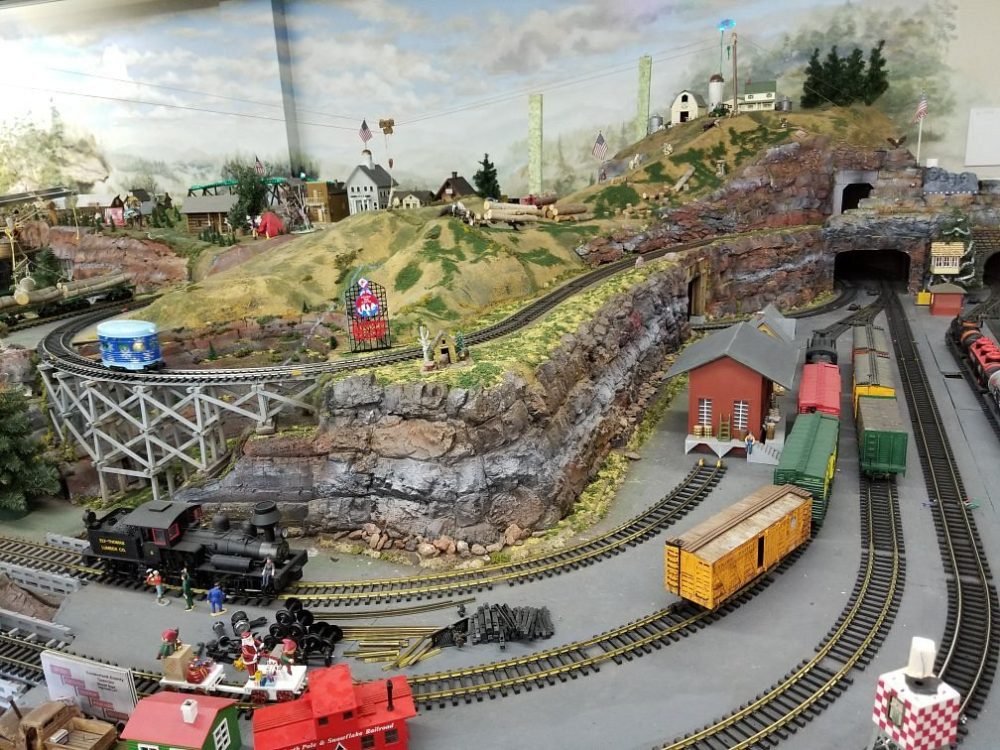 The Crossville Model Railroad Club was started in 2001 by a group of train enthusiasts who came together to start a club.
This Railroad Club is a place where you can get a lot of information about the various model trains around the country that are displayed in the form of tiny trains.
The club is detailed, with its miniature models of trains and train stations, towns, and scenic landscapes that will show you everything you need to know about Tennessee's railroad facilities.
The Crossville Model Railroad Club has a ​​438 square meters area. Therefore, if you are looking for a place to experience a combination of fun and gain some knowledge at the same time, then this place is your best bet.
Children will especially love this place. There are lots of great train displays, historical themes, and Crossville Model Railroad Club.
The Crossville Railroad Club is open to the public from Tuesday through Sunday, and everyone is welcome to have some fun in the club.
2. Cumberland Mountain State Park
Cumberland Mountain State Park is one beautiful park in Cumberland County, Tennessee.
The park stands on 1,720 acres (7.0 km2) located around Byrd Lake, a man-made lake created by the flooding of Byrd Creek in the 1930s.
There are lots of good and fun activities you can do in the park, making it an exciting place to visit.
The beautiful lake also contributes to many fun things to do in the park.
In addition to fishing and swimming, other fun things to do on the lake include paddle boarding, boating, kayaking, and duck and fish feeding.
That's not all there is to this beautiful park, as the park also has a golf course, waterways, a beautiful bridge from where you can get an overview of the park, and several picnic spots.
There is also a visitor center having public toilets and maps and brochures for other activities in the area. Spaces are available for conferences and other social events.
However, if you want to spend the night in the park, plenty of lodges with lovely hospitality features give you time to rest.
You need not worry about parking spaces as the park has large parking lots for your vehicles if you come with one.
Cumberland Mountain State Park is probably one of the best places to visit in Crossville. You have to be there!
3. Military Memorial Museum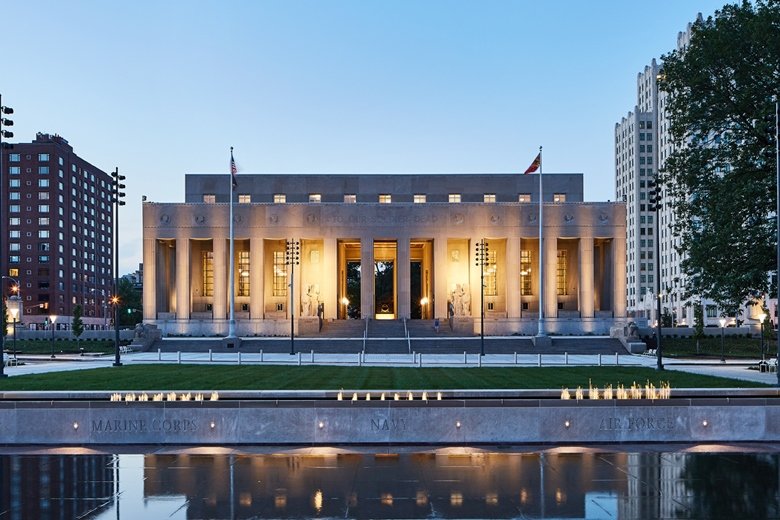 This Museum right here is one of the historic sites in Crossville. It was built in 1885.
Although the museum was once ravaged by fire, it was renovated and has since served as one of Crossville's favorite historical sites.
This is a must-visit place if you are a lover of the military, war stories, and memorabilia.
At the museum, you will learn a lot about the stories of the men and women who actually served in America's wars and gain knowledge about military roles.
The museum also has many paintings and artworks that depict the history of men and women in war.
There are many things that you aren't taught in history classes that you will discover and be thrilled by when in the Military museum.
The museum also has friendly workers who are knowledgeable about the exhibits in the museum, so rest assured that your questions will receive satisfactory answers.
The Crossville Military Memorial Museum is a perfect example of everything in one – educational, informative, and entertaining.
Things to Do in Crossville For kids
1. Cumberland County Playhouse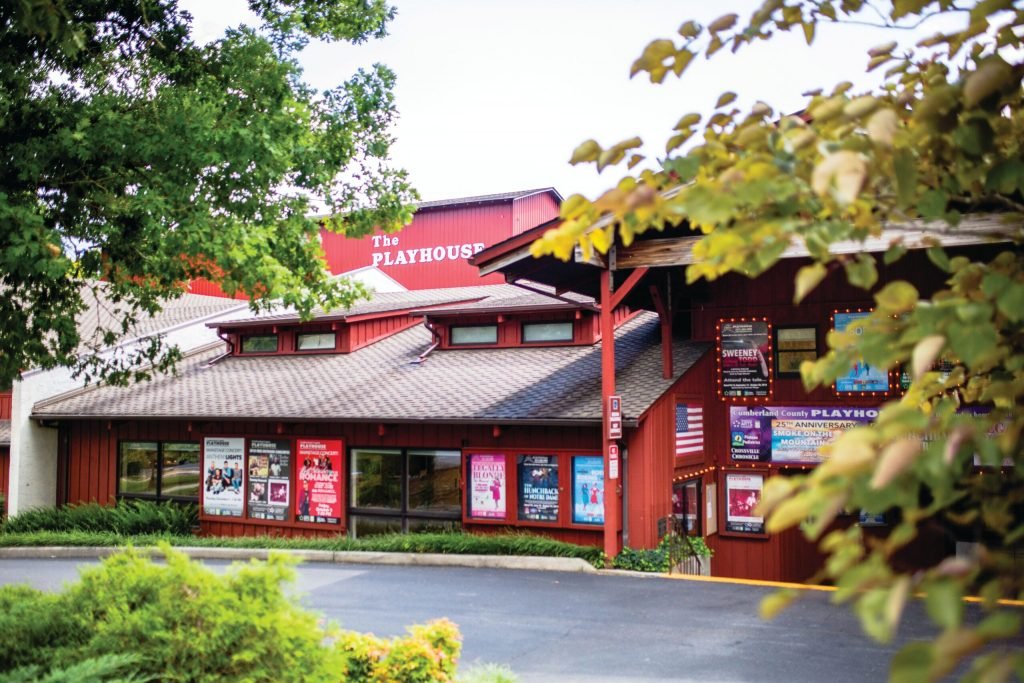 Located in the hills of Middle Tennessee, Cumberland County Playhouse is a nonprofit performing arts organization dedicated to promoting the natural artistic elements of rural America.
The main aim of the Playhouse is to push and entertain its audience with a program that mixes important aspects of opera, dance, and theatre works.
Cumberland County is the perfect getaway with your friends and family for exciting and educational plays performed by creative and professional actors while in Crossville.
In addition to the amazing plays you can see, the Playhouse is very comfortable, neat, and with lots of friendly staff available to take care of your needs while you enjoy each show.
Finally, if you're in Crossville, you really have to check out the Cumberland County Playhouse.
2. Black Mountain/Brady Mountain Trailhead
Probably the best place for hiking is Crossville, Tennessee.
The Black Mountain is a 12-kilometer (7.5 miles) trail that offers fantastic views once you reach the top of the mountain.
Although the trail has rocky terrain combined with incredible natural beauty.
You can choose to do any hiking, trail running, or just walk the trail.
The trail is also pet friendly, although you must ensure you keep them on a tight leash.
Be sure to bring hiking boots to avoid injury.
3. Plateau Bowling Lanes Inc
Looking for a place to enjoy fun and exciting moments with friends and family? Then visit Plateau Bowling Lanes Inc.
Plateau Bowling Lanes Inc has a bowling alley, widescreen TVs, giant projectors, and an arcade zone for even more fun.
You can join a bowling competition with your family and enjoy a pleasant time together.
If you get hungry, there's a restaurant at Bowling Lanes where you can order a snack and refresh yourself.
Especially their burgers are top-notch!
The parking lot is also very spacious. Friendly and helpful staff.
Don't miss Plateau Bowling Lanes Inc whenever you visit Crossville. It's the perfect place for fun-filled family time.
Indoor Activities to Do in Crossville For Adults
1. Cumberland County Courthouse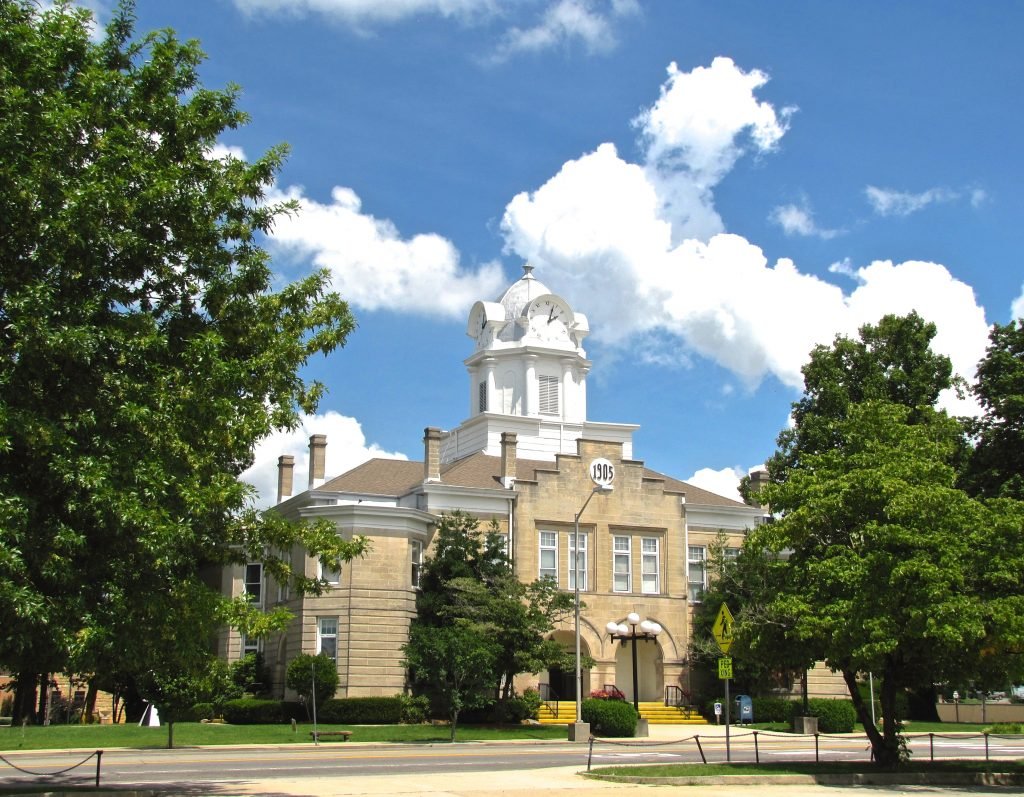 Another major historic site in Crossville, the Cumberland County Courthouse, has served as the courthouse for Cumberland County for many years.
This courthouse was built of county sandstone and completed in 1905.
Some fascinating exhibits are inside, but the real treat is walking around the structure and looking up close at the stonework.
The building also has a clock tower and a gazebo that is used for announcements, assemblies, and more.
Beautiful pictures and art are on the wall; the ones at the entrance are very special.
You will also see the county mayor's office, as it is located inside the courthouse.
This is definitely another great place to get a wealth of historical knowledge in Crossville.
2. Crossville Meadow Park Lake
A beautiful architectural masterpiece, Meadow Park Lake is one of the most beautiful places to visit while you are in Crossville.
Crossville Meadow Park Lake referred to as "City Lake," was started and finished from 1930 to 1938.
The lake sits on an area of ​​about 269 acres, and the city owns approximately 2,200 acres of land surrounding it.
This park is full of many of the best and most fun things to do in Crossville, like fishing, kayaking, hiking, and walking.
In addition to the golf course, there are picnic tables where you can enjoy lunch or simply relax.
If you prefer to camp in the park while enjoying the beautiful scenery of the lake, the park also allows camping.
Very nice environment with nice toilets. Crossville Meadow Park Lake is a great place to walk, refresh, relax and enjoy nature at its best.
3. Centennial Park, Crossville
When Centennial Park first opened in 1992, it was a 35-acre recreational park.
However, the park has grown its tentacles over the years and now covers 83 acres.
The park offers outdoor recreation and nature conservation.
The park also has many facilities to enjoy and have the best time of your life.
Some of these are 4 lighted softball fields for adults, 1 lighted regulation baseball field, 4 lighted sand volleyball courts, a children's play area with sandpits, 2 lighted picnic shelters, and many more.
If you come with your dogs, you don't have to worry about where to put them because the park has a dog spot for both small and large dogs.
A park is a place that children would love, especially since it has a fully accessible playground.
The park also has picnic areas as it has picnic shelters.
Are you looking for a meeting, a romantic date with your partner, or a sweet family moment? Centennial Park has to be your favorite destination.
Be sure to include it in your list of the best and most fun things to do in Crossville.
Romantic Things to Do in Crossville
1. Antique Village Mall
Antique Village Mall, located right off Highway 40, is one of the best places you can find in Crossville.
What would a tour be without shopping and collecting interesting souvenirs?
However, Antique Village Mall gives you the perfect platform to experience a fun-filled shopping experience.
The mall has different shops and sections selling different items. There is a lot to buy.
The mall is bursting with artistic and unusual goods, from accessories to furniture, vintage toys, and antique furniture to modern interior decorations.
The mall also sells gift items. Antique Village Mall is neat and properly organized.
They also have friendly and ready staff to help you with anything you need in the mall.
Be sure to visit whenever you are in Crossville.
2. Crossville Speedway
Crossville Speedway is a 1/3 mile high-grade dirt oval located northwest of Crossville, Tennessee.
However, Crossville Speedway is a must-visit if you are a fan of motor racing.
The speedway has good and well-maintained tracks.
The Crossville Speedway night race is always one to look forward to as it is packed with fun and always one to remember.
There are also monster truck shows, which are always fun to watch. The dishes are also very nice and tasty.
All in all, the trip to Crossville Speedway is so exciting.
3. Cumberland County Archives and Heritage Center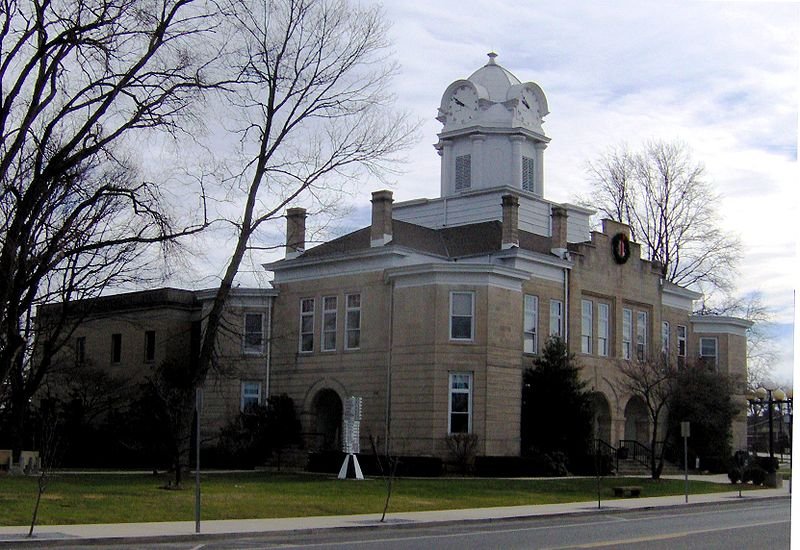 Are you a history buff? Then you should be at the Cumberland County Archives and Heritage Center.
The museum has many historical collections, artifacts, relics, and information about different periods of history.
Founded in 1856, the County Archives and Heritage Center collects, preserves, and preserves these historical materials.
This museum is your best bet if you want to learn more about Cumberland County and other great places.
You will have access to large historical records and genealogical reference materials.
This is the definition of a decent mix of education, information, and entertainment. Make sure you visit this heritage center.
Free Things to Do in Crossville
1. Homestead Harvest Restaurant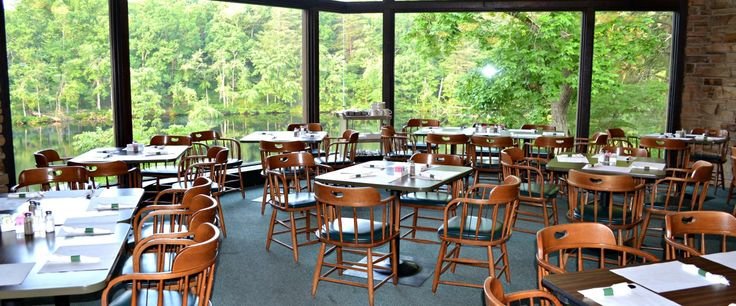 Worried about not finding the best place to satisfy your cravings and bless your taste buds while in Crossville?
Fear no more because Homestead Harvest Restaurant is here to satisfy all your cravings.
Located on Byrd Lake, Homestead Harvest Restaurant offers a variety of delicious treats and cold beverages.
However, one special thing about Homestead Harvest Restaurant is that the restaurant has a beautiful landscape in addition to the food service.
The restaurant is also by the lake where you can catch beautiful views and watch the fish swimming.
After your meal, you can choose to stroll around the restaurant and enjoy its picturesque surroundings.
The interior is also beautiful and relaxing.
Some of the dishes you can try at the restaurant include catfish, salad bar, pineapple scones, etc. The restaurant also offers a buffet.
Maybe you are looking for a place to go solo or have a romantic date with your partner; this restaurant is a nice place to try.
You will have a wonderful evening.
2. Lunch River Park, Crossville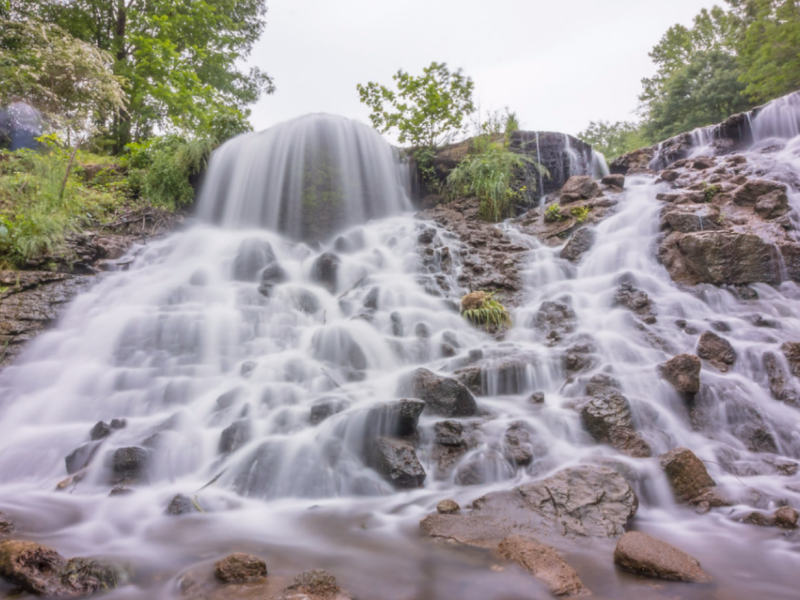 Obed River Park, established in 1982, is located across the Obed River.
The park has a walking trail of about 2.1 miles that runs along the banks of the Obed River.
This park has a very nice and peaceful environment with beautiful views. The lake especially adds so much beauty to the park.
You can also take a walk and enjoy some personal time on the route. Cycling on the trail is also a nice adventure.
However, some things to look out for when visiting Obed River Park are the breached dam from the 1930s and where the railroad once crossed the Obed River.
Although the park does not allow activities such as swimming and boating, you can camp and have picnics at the campground.
The park is also pet-friendly, allowing you to bring your pets along while walking the trails.
Obed River Park is a beautiful place for a nature walk.
2. Lake Tansi Golf Course, Crossville
The Pride and Face of Crossville, Tennessee. Lake Tansi Golf Course is every golfer's dream.
The award-winning golf course is a top-rated golf course in the state.
It is fine to look at, but the golf course also provides a peaceful and beautiful environment to enjoy your game.
Besides the lush golf course, there are plenty of other fun things to do at Lake Tansi Golf Course.
The golf course features pro shops and places to buy golf equipment on the golf course.
There's also a restaurant where you can buy something to eat while you are on the golf course.
The staff is also friendly and helpful.
If you want to test your skills as a novice, amateur, or professional golfer, visit Lake Tansi Golf Course. It is obviously one of the fun things to do in Crossville.
Cheap Things to Do in Katy
1. K9 Cain Memorial Dog Park, Crossville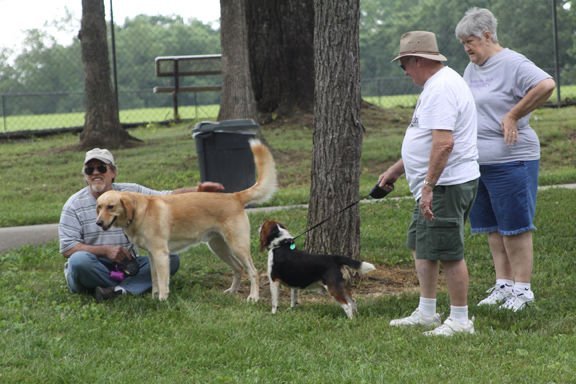 You don't see this everywhere! K9 Cain Memorial Dog Park is a dog park in Crossville that allows pets to have their own freedom. As a result, they free their owners from their burdens for a while.
The park is large and fenced all around, so you don't have to worry about your pet's safety.
This park also has a section for small pets and another for large pets.
Pet owners have a designated area to sit and relax while watching their pets stretch and roam freely.
There are also plenty of trash cans for your pets to dispose of dirt and water.
K9 Cain Memorial Dog Park is a very impressive place for travelers and tourists who like to travel with their pets.
In addition, the park is not only ideal and relaxing for pets but also for their owners.
2. Autumn Acres Corn Maze and Pumpkin Patch
Photo courtesy of Autumn Acres Corn Maze and Pumpkin Patch
Autumn Acres Corn Maze and Pumpkin Patch is another beautiful place for maximum fun in Crossville.
Activities that can be enjoyed in the area include giant slides, playgrounds, corn mazes, hay rides, a bouncy pillow, and many more.
The Autumn Acres Corn Maze also offers a sheltered picnic shelter, concession stand, gift shop, and Bonfire area for those who like to plan reunions, get-togethers, picnics, or shop for items.
However, the best time to visit the Autumn Acres Corn Maze is in the fall.
Visiting in autumn will allow you to enjoy maximum fun.
It is a promising place for individuals, friends, and families. Be sure to put this on your list of things to do in Crossville.
Cool Places to Visit in Crossville
1. Crossville Outlet Center
Located halfway between Nashville and Knoxville, the Crossville Outlet Center is one of Crossville's largest shopping destinations, if not the largest!
The center was built in 1988 and has undergone tremendous growth since then as it has been expanded thrice.
Formerly known as Vanity Fair Outlet, the mall spans 182,000 square feet and is home to 30 brand-name stores.
The Crossville Outlet Center has many shops, stores, and malls selling amazing products. Everything you want and need, you name it, you will find it in this center.
Crossville Outlet Center is certainly the ideal place to fulfill your shopping wishes.
There's also an area for kids to play around in and a train museum.
If you are looking for a perfect and beautiful place to host your events, the center also has an event center to host any of your official or unofficial events.
Birthdays, weddings, town hall meetings, conferences, etc.
Crossville Outlet Center is a hybrid of ultimate fun — shopping and entertainment. Definitely, a must-visit.
Conclusion
Crossville is an interesting city to visit. It is so interesting that there is something for you whether you are visiting with your friends, family or going alone.
Our list of the fun things to do in Crossville is only the tip of the iceberg of fun you will catch in Crossville. Cheers to the fun.
Join us on Telegram
If you loved this content, do well to like us on Facebook and follow us on Twitter to get updates and engage with other people like you who wish to immigrate to Canada or just immigrated to Canada.