As one of the best cities for vacation, there are lots of fun things to do in Danville, most of which we will discuss in the proceeding paragraphs.
Danville is known as a true gem for the variety of outdoor activities it offers.
It offers opportunities for hikers, cyclists, fishermen, and swimmers to have fun outside; there are enough places to go sightseeing in Danville.
Many historical buildings and museums contain many important historical meanings and values.
Danville is full of beautiful attractions and natural facilities, which describes how kind and magnificent nature really is.
Book your flight to Danville today and be amazed by all the fantastic places and fun activities it has, starting from shopping malls, galleries, theme parks, cinemas, restaurants, stadiums, game centres and many more.
Danville, California, located about 30 miles from San Francisco, is home to the Blackhawk Automotive Museum, the San Ramon Valley Museum, and the Eugene O'Neill National Historic Site, dedicated to the Nobel Prize-winning playwright.
Some of the best things to do in Danville, California, include Sycamore Valley Park, and Hap Magee Ranch Park.
Fun Things to Do in Danville
1. The Peasant & The Pear, Danville, California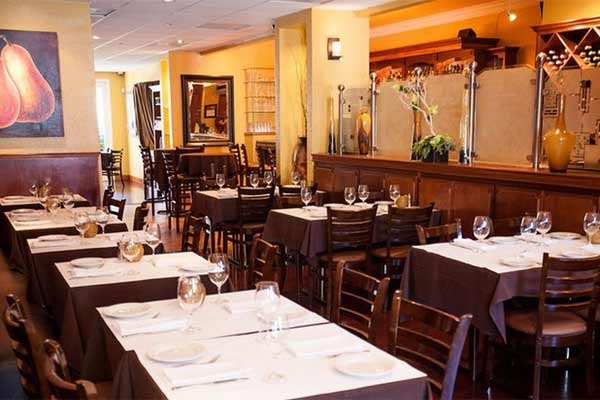 Located in downtown Danville, The Peasant & The Pear is one of many award-winning restaurants owned and operated by celebrity chef Rodney Worth.
Considered the group's flagship, The Peasant & The Pear offers a menu of classic 'peasant cuisine' with a modern twist.
Here, try dishes like the Fisherman Stew with wild prawns, white fish, mussels, calamari, tomato broth and olive oil croutons, or the grass-fed filet mignon served with Lyonnaise potato cake, green beans and Bourdeaux demi-glace.
Enjoy a glass of wine at the exquisite bar, whose terracotta-coloured walls and low lighting create a warm and welcoming atmosphere ideal for pre-dinner drinks.
2. Sycamore Valley Park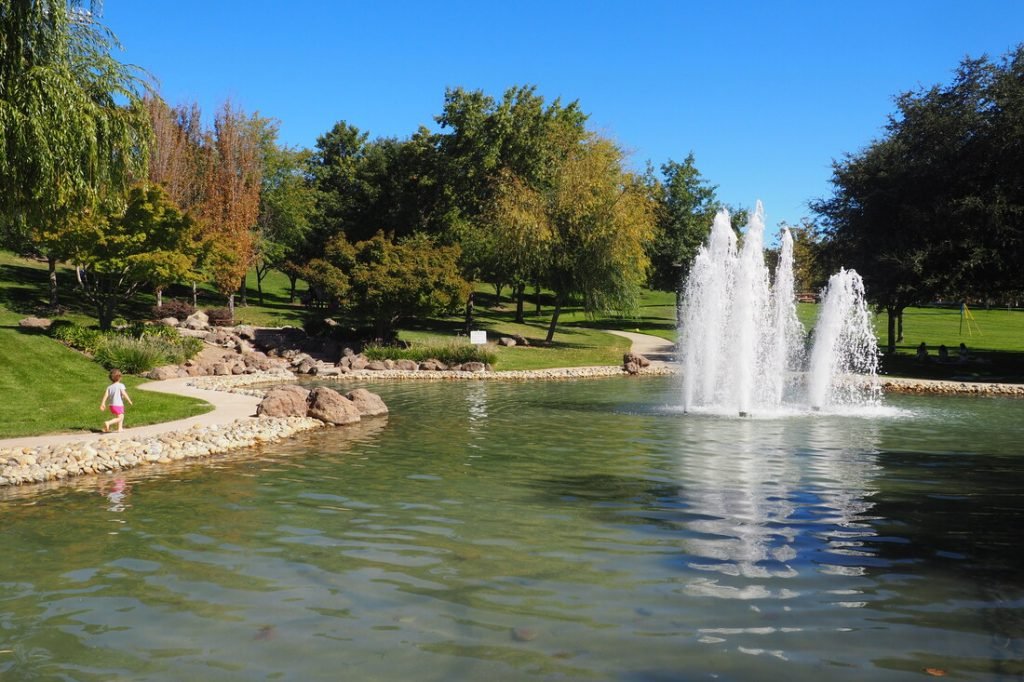 Sycamore Valley Park is a public spot in the heart of Danville that offers visitors a variety of outdoor recreation and activities.
There is a jogging trail that winds through the park's manicured landscape, a colorful playground with safe structures, swings, and climbing frames for children of all ages, and a tranquil pond and waterfall.
Park visitors can enjoy family picnics in several areas, including barbecue pits and eight picnic tables.
A wide picnic area with shaded structures next to the bocce courts can accommodate up to 65 people and is perfect for celebrations and special events.
3. Revel Kitchen and Bar, Danville, California
Revel Kitchen and Bar is a modern restaurant that offers a light and modern Cal-Med menu and an enticing cocktail and spirits program.
Attracting passers-by to the happenings inside with a modern see-through facade, the restaurant's interiors are sleek and stylish, with floating glass shelves holding small batches of spirits, glass lights hanging above a large, gorgeously colored maple communal table, and a flowing river granite counter.
The menu boasts dishes made from local, sustainable and natural ingredients.
When you come here, start with the Fritto Misto (wild shrimp served with cauliflower, cannellini beans, gremolata, and orange-sherry aioli).
You can continue with the Abbot Ale Battered Local Cod, and Revel Fries served with tartar sauce and pickled peppers, and finish with the Potted Chocolate Chip Espresso Cheese Cake with chocolate almond crust.
The refreshing drinks menu offers a range of original cocktails, draft and bottled beer, and quality wines from around the world.
Things to Do in Danville at Night
1. Village Theatre and Art Gallery
The Village Theater and Art Gallery is a community-based cultural arts center that presents up to seven rotating exhibitions annually focusing on contemporary Bay Area artists.
The art gallery and theatre also offer a range of plays, musicals, films, and festivals for audiences of all ages, as well as participatory art workshops and educational programs such as Art Chats and Young @ Art.
Visitors can partake in various art courses, including drama, vocal, visual arts, and musical theatre.
2. Esin Restaurant and Bar
Taking its inspiration from its name (Esin means "inspiration"), Esin Restaurant & Bar is owned by the award-winning culinary team of Chef Curtis and Esin deCarion.
In an effort to showcase exceptional seasonal cuisine, the chefs have created a lunch and dinner menu of all-American cuisine with a Mediterranean twist, with lunch plates including seared rare ahi tuna, grilled shrimp Cobb and pumpkin risotto with roasted butternut squash.
The evening menu features grilled Spanish octopus with shelled beans and fresh arugula, lamb moussaka, and dry-rubbed grilled New York steak served with cannellini bean cake and pink peppercorn sauce.
Esin Restaurant & Bar offers an eclectic wine list with an excellent selection of champagnes and wines, rich cocktails, and a range of craft beers and spirits.
3. Danville Farmers' Market, Danville, California
The Danville Farmers' Market is located at Railroad and Prospect Avenue in the heart of Downtown Danville and is open from early May through October on Saturday mornings and Wednesday afternoons.
The market boasts an array of fresh farm produce, locally grown fruit and vegetables, meats, cheeses, fresh-cut flowers, delicious specialties, and baked goods.
Enjoy a range of activities each week at the market, including cooking demonstrations, recipe sharing, gardening tips from master gardeners, and free health checks from doctors.
Things to Do in Danville for Couples
1. San Ramon Valley Museum, Danville, California
The San Ramon Valley Museum is dedicated to preserving, presenting, and celebrating the history and heritage of the San Ramon Valley.
Housed in Danville's beautifully restored 1891 Southern Pacific Depot on Railroad Avenue, the museum's collections and exhibits reflect the cultures and societies shaped by the valley's early settlers, environment, and landscape.
Discover the valley's history in an informative permanent exhibit that includes a variety of objects, artifacts, a historical narrative frieze, and a photographic display.
The museum also offers visitors guided tours that explore the Alamo Cemetery and Old Town Danville, as well as a variety of educational programs, workshops, and tours for school children.
2. Blackhawk Automotive Museum, Danville, California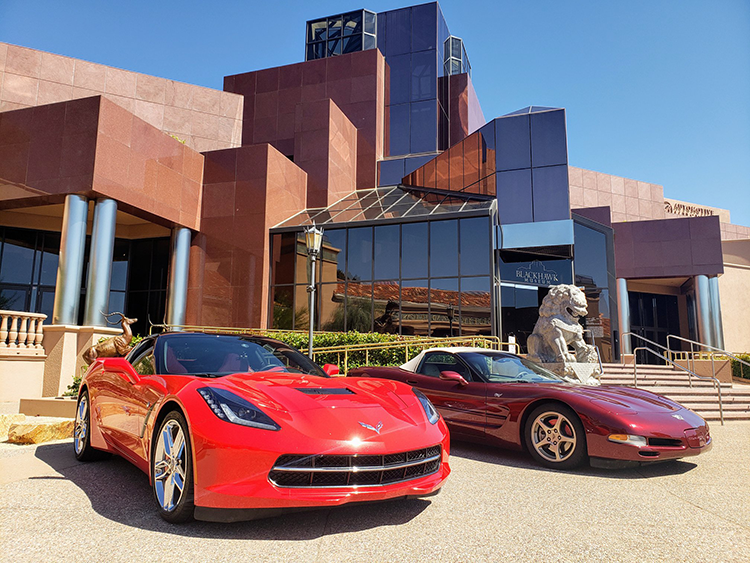 The Blackhawk Automotive Museum is known for its significant collection of classic, rare, and unique automobiles.
Housed in Blackhawk Plaza, the museum houses more than 90 classic cars and other automotive treasures to enrich education and entertainment for the public.
The museum features a variety of exhibits related to transportation, culture, and science, with items such as antique gas pumps, American jukeboxes, and many historical artifacts.
Some of the museum's most prized pieces include a 1920's Hispano-Suiza H6C, a 1960's John F. Kennedy limousine, and the first Chinese-made automobile imported to the United States, the Chinese Hongqi.
3. Eugene O'Neill National Historic Site, Danville, California
The Eugene O'Neill Historic Site is dedicated to America's Nobel Prize-winning playwright, Eugene O'Neill, and the site where he wrote his last and most memorable plays.
This unique national park includes a 158-acre ranch in the San Ramon Valley and the house where O'Neill enjoyed his last years with his wife, Tao House.
Visitors can explore the park and the Tao House on self-guided or ranger-led tours and some of the site's other features.
Some of these features include the beautifully landscaped grounds with planted gardens and significant paths, historic walking paths, and walnut and almond orchards.
The grounds boast beautiful views of the Ramon Valley, which can be enjoyed on one of the many mountain biking trails in the area.
The park is also an excellent spot for wildlife and bird-watching.
Things to Do in Danville for Kids
1. Hap Magee Ranch Park, Danville, California
Hap Magee Ranch Park is a 17-acre recreation park with expansive meadows and regional hiking paths, historic buildings, an Indian memorial site, a community garden, a dog park, and a shaded playground with a beautiful water feature.
The park boasts a sand volleyball court, a 'Bounty Garden' where visitors can learn all about organic gardening and how to grow crops, and a special dog park at the north end of the park called the 'Canine Corral.'
The park also has an old branded iron house and a beautiful gazebo where weddings are held.
2. Family Fun Zone USA
If you're looking for a great place to have fun with family and friends while in Danville, visit Family Fun Zone USA.
The fun zone is your number one center for quality time with your family and loved ones.
The Family Fun zone ensures its visitors have a great time and leave with a smile on their faces.
Family Fun Zone USA offers a beautiful playground that is well equipped with every kind of fun equipment for the little ones to have a good time.
There is an arcade game room with fun games open to everyone, where you can win interesting prizes.
Family Fun Zone USA offers delicious and wonderful food and snacks, including pizza, at prices that will blow your mind.
It is also great for organizing children's birthday parties with clean and well-maintained facilities and great staff.
3. Delicious Doughnuts
Are you ready for some amazing treats to tickle your taste buds? Then visit Delite Donuts in Danville.
Delite Donuts serves the best doughnuts in town. Doughnuts come in various flavors and toppings like chocolate, maple, cinnamon sugar, raised glaze, and coconut flavor. 
Some of the drinks served include canned soda, monster energy drink, Redbull energy drink, apple juice, Gatorade, caramel, vanilla bean, coffee, Thai green tea, and so on.
Do well to stop by and sample some of their freshly made doughnuts and delicious drinks; you will love your time here.
4. Fishing Park
Visiting Anglers Park is one of the fun things to do in Danville, VA; there are many outdoor activities you can do here.
Located on the beautiful scenic Dan River, Anglers Park is one of the most popular parks in the city and a popular spot for many families.
The park offers outdoor activities like fishing with several trails that are excellent for biking or walking.
Anglers Park also offers a boat ramp, bike wash station, five multi-purpose fields, a paved Riverwalk, and more.
There is ample picnic shelter which is perfect for a picnic with family and friends as long as you bring enough food, drink, and snacks.
Anglers Park also offers free Wi-Fi with clean and friendly latrines throughout the property.
Indoor Activities in Danville for Adults (Indoor Activities)
1. Hampton Inn
To be tourist-friendly, a city should have fantastic hotels where visitors can stay for a while and feel safe.
The Hampton Inn is a classy hotel with the necessary amenities and facilities to make your vacation feel like home.
The rooms are hygienically cared for and equipped with flat-screen TVs, air conditioning, desks, coffee makers, sofas, microwaves, and more.
Hampton Inn offers bathrooms with showers, bathrobes, towels, and other toiletries; For premium relaxation, the facility has an outdoor pool.
It features a café that offers refreshing cups of coffee and snacks, a fitness center, a business center, and a 24-hour front desk.
The Hampton Inn provides free Wi-Fi throughout the property, and free parking is also available.
2. Danville Museum of Fine Arts and History
Danville Museum of Fine Arts and History Lovers of history and art is a place you will cherish when you visit.
The Danville Museum was built in honor of William T. Sutherlin in 1859 and is located in the Sutherlin Mansion.
It was known by all and sundry as the "Last Capitol of the Confederacy" until some weeks before the end of the Civil War in 1865.
The house later opened as a museum of fine arts and history in 1974. It was listed on the National record of Historic Places as well as designated as a Virginia Historic Landmark.
The Danville Museum of Arts and History features four art galleries and a permanent Civil War exhibit from 1861 to 1865.
The staff is quite friendly and has good knowledge about every exhibit on display, and is always willing to answer questions about Danville's history.
The Danville Museum of Arts and History is open Tuesday through Friday from 10 a.m. to 5 p.m., Saturday from noon to 5 p.m., and Sunday from 2 to 5 p.m.
3. Historic Northern Theatre
The Historic North Theater is a classic theatre well equipped with comfortable seats, a large stage, and a good sound system.
You can watch plays, magic shows, dramas and many entertaining performances by talented local actors.
The Historic North Theater also has a museum full of artifacts and a small gift shop with unique items.
The staff is friendly and helpful, along with a clean environment and comfortable bathrooms.
In addition, the Historic North Theater is an excellent place to spend time with loved ones.
Romantic Things to Do in Danville
1. 2 Witches Winery & Brewing Company
2 Witches Winery & Brewing Company offers delicious beers served on the fly, by the glass, or with growlers.
They have a fashionable tasting room where visitors can taste their drinks, including their latest products.
The tasting room is open from 5 pm to 9 p.m every Thursday and Friday while on Saturday, it opens from 12 to 9 p.m., and on Sunday from 1 to 6 p.m.
Visit 2 Witches Winery & Brewing Company is among the best things to do in Danville. In addition to beers, they also produce wines with a unique taste and quality at prices you won't find anywhere else.
Every sip you take will give you a festive sense of Danville culture.
2 Witches Winery & Brewing Company also hosts fun nightly events with excellent music for patrons.
2. Karen's Hallmark Shop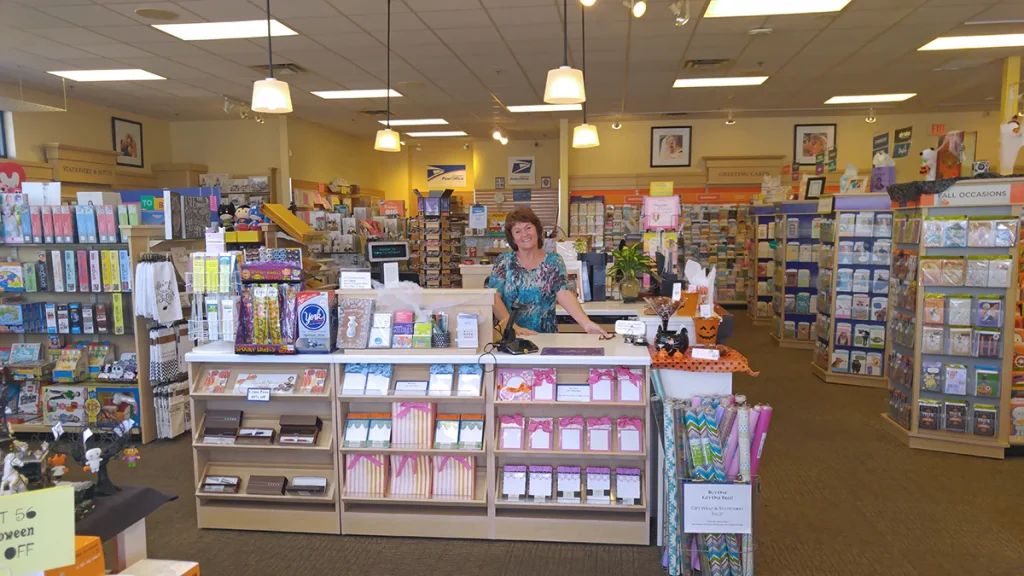 Among the many great things to do in Danville for an amazing shopping experience is to visit Karen's Hallmark Shop.
Karen's Hallmark Shop was established on August 1, 1984, as one of the first merchants in the shopping center at Piedmont Mall.
The store is owned by Karen Johnston, who began work at Dee's Hallmark in Eden and gathered over thirty-four years of experience with Hallmark before deciding to open her own store, which has existed for the past twenty-six years.
Karen's Hallmark Shop offers unique items, including greeting cards, ornaments, gift wraps, and more.
The store is open Monday to Thursday: 10 a.m. to 7 p.m; Fridays and Saturdays: between 10 am and 8 p.m; and on Sundays from 12 p.m. to 6 p.m.
3. Dan Daniel Memorial Park
For a fun day with family and friends in Danville, visit Dan Daniel Memorial Park, one of the city's most popular parks.
Dan Daniel Memorial Park is full of exciting facilities, making it a popular destination for many tourists.
The park offers several trails great for mountain biking, walking, and hiking that lead through the slopes and forests of the area.
Dan Daniel Memorial Park also offers facilities for sports fans, such as baseball fields and football/soccer fields.
The park also includes Philip Wyatt's skatepark and a nice, fully equipped playground for the little ones.
Dan Daniel Memorial Park has a picnic area with picnic tables that are perfect for family gatherings and gatherings; all you need to do is bring enough food, snacks, and drinks for a fantastic picnic.
Free Things to Do in Danville
1. Danville Gallery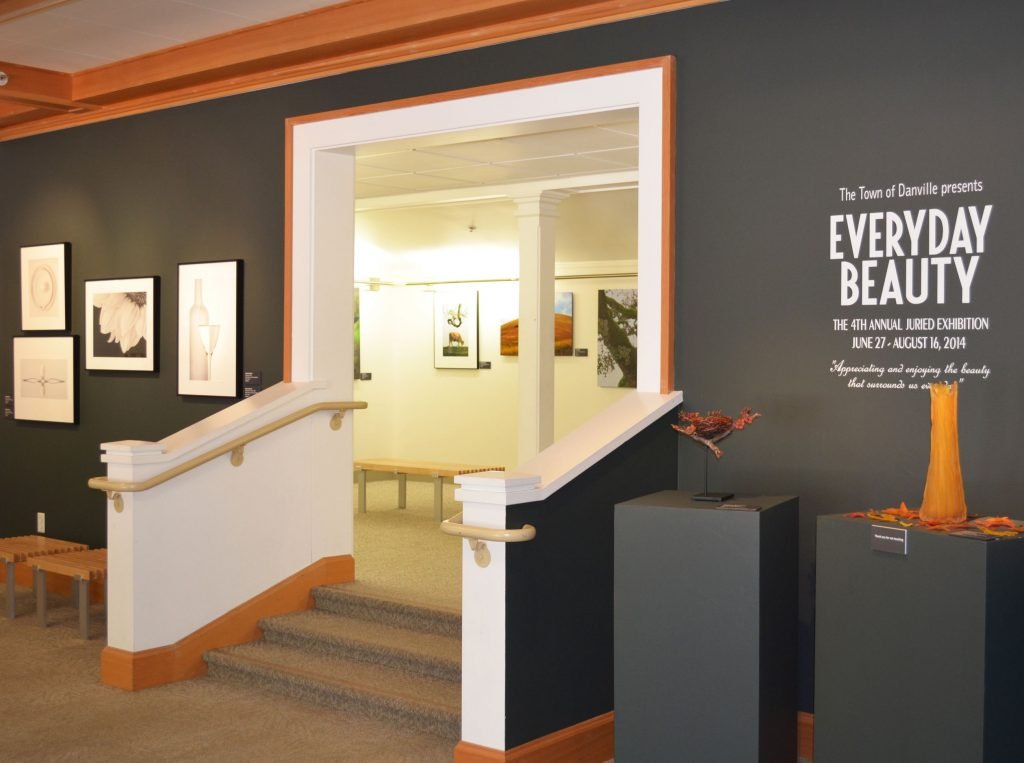 The Danville Gallery was founded by Sally Susan Popu (Hungarian photographer) and Wayne Dobson (painter), two artists from New York.
The gallery exhibits beautiful artwork from local, regional, and international artists.
The Danville Gallery was built with the primary goal of promoting and showcasing the artwork of talented artists in Danville.
Be sure to stop by and enjoy browsing the artwork on display and the incredible beauty of the gallery.
Add a visit to the Danvillian Gallery to your list of things to do in Danville, VA, especially if you're an art enthusiast.
2. Danville's Riverwalk Trail
Visiting Danville's Riverwalk Trail is one of the best things to do in Danville, VA; this trail defines the city of Danville for the 21st century.
Danville's Riverwalk Trail is a historic site formally used as a catalyst for industry; it is now more valuable to the city because of the river's natural beauty and recreational opportunities.
The trails attract many cyclists, moms with strollers, and walkers through businesses, parks, and historic sites.
Danville's Riverwalk Trail is the site of many events each year, including trail runs, bike races, environmental education activities, charity work, and dog events.
The trail is adequately maintained with shade, making it a perfect place to walk your dog, and there is also a nice dog park where you can have fun with your pet.
Danville's Riverwalk Trail is one attraction you should visit; you can also meet and interact with local residents and learn more about the city's history.
3. Santana's Restaurant & Grill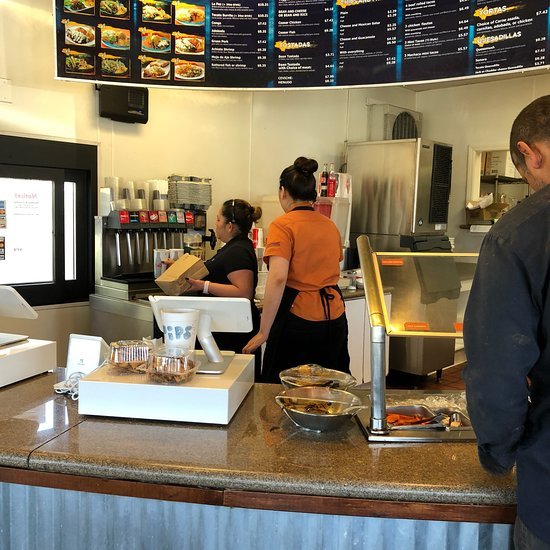 Santana's Restaurant & Grill is a highly recommended restaurant that serves delicious American and Mexican cuisine.
Dishes served include steaks and stews, huevos a la Mexican, hickory burgers, fried fish, burritos, shrimp ceviche, seafood fajitas, and onion salad, Arroz Texano, no Rice Keto Friendly, Texas Quesadilla, and more.
Santana's Restaurant & Grill also offers an extensive beverage menu, including cocktails, margaritas, frozen drinks, beers, wines, and more.
The restaurant is open from Sunday to Thursday from 11 a.m. to 10 p.m. and on Friday and Saturday from 11 a.m. to 11 p.m.
Cheap Things to Do in Danville
1. AAF Tank Museum
One of the best things to do in Danville is visiting the AAF Tank Museum with your family and friends.
The AAF Tank Museum was built as a memorial to the tank and cavalry soldiers of the world, consisting of artifacts dating back to 1509.
The museum features an incredibly impressive collection of international Tank & Calvary artifacts worldwide.
The AAF Tank Museum features weapons, tanks, patches, pillowcases or throws, uniforms, and much more.
The museum's primary purpose is to collect, refurbish, display, and preserve several tanks and calvary artifacts that remind the general public of all the sacrifices made by men and women in the military.
2. Goodyear Golf Club
Golf is one of the fun things to do in Danville, but it's more exciting when you play at one of the best golf facilities in town.
Goodyear Golf Club was designed to be as natural a course as possible, surrounded by dense forests, meandering streams, and foothills.
Nearby you can find wildlife and animals that choose Goodyear Golf Club as their natural habitat, such as red fox, deer, rabbits, ground squirrels, turkey, and more.
Goodyear Golf Club offers a golf course that is somewhat challenging as well as fun; it is ideal for both beginners and experts.
With plush bermudagrass fairways and lightning-fast bentgrass greens, this is the best place to practice and hone your golf skills.
2. Cooking Ballads
Ballad Brewing is located in a restored and renovated historic warehouse built in 1891, which now brews ten thousand barrels of beer annually.
The brewery was established to serve as a meeting center for people from the village and a brewery.
Ballad Brewing has a family taproom open to locals and visitors alike. They offer a variety of beers on tap, including Balladeer, Barley, Wheat Beer, and Sour Beer.
Among the best things to do in Danville is to visit Ballad Brewing with family and friends for a nice bonding time.
They offer the same unique drinks of high quality made from local ingredients.
Ballad Brewing offers a beautiful setting with games like pinball, corn hole, and shuffleboard with a large flat-screen TV for everyone to enjoy.
The brewery is an ideal venue for a range of outdoor private events, parties, and social events. They are open from 4 to 9 p.m., on Friday from 4 to 10 p.m, on Saturday from 12 to 10 p.m., and on Sunday from 12 to 8 p.m.
Cool Places to Visit in Danville
1. River City Escapes
River City Escapes consists of different rooms with different fees. Each room needs up to eight people to play. If you and your party are less than eight, they will pair you with other guests.
For each room, players must find ideas, and clues and solve puzzles to help them escape the room in the city.
To survive in these games, you need to communicate and work together as a team and put a lot of brain work and intellectual intelligence into the games.
River City Escapes is open Thursdays from 4 pm to 10 pm, Fridays from 4 pm to 12 am, Saturdays from 12 pm to 12 pm, and Sundays from 12 pm to 6 pm. Don't forget to visit and get ready for an unforgettable experience.
Playing at River City Escapes with your friends and family is one of the fun things to do in Danville, VA; add it to your checklist of places to visit in Danville.
2. The Bee Hotel Danville
If you are looking for a hotel to stay in while on vacation in Danville, the Bee Hotel Danville is the place to be.
The Bee Hotel Danville is one hotel that will make you feel at home away from home; they ensure that you are equally safe and comfortable.
Rooms are fully equipped with flat-screen cable TVs, refrigerators, microwaves, and beautifully decorated walls.
Bee Hotel Danville offers clean bathrooms with hairdryers, towels, and other basic toiletries.
The breakfasts served are delicious and wonderful, with unique drinks, including wines, beers, and other drinks.
Bee Hotel Danville has a trusted and hardworking staff that offers 24/7 housekeeping, dry cleaning, and more.
You can also enjoy the free wifi network in public areas and in the large parking lot; what more could you ask for?
3. New York Pizzeria Medo's Cuisine
To dine with your loved ones and enjoy an amazing dining experience, visit New York Pizzeria Medo's Cuisine.
New York Pizzeria Medo's Cuisine is a beautifully decorated restaurant with a pleasant atmosphere that serves excellent Italian cuisine.
Dishes served include spaghetti and meatballs, chicken salad, gyro steak, grilled chicken alfredo, fries, cheeseburgers, lasagna, bacon fries, cheesesteak hoagie, and more.
They also serve some of the tastiest pizzas that come in various toppings like meat pizzas, chicken wings, pepperoni, and many more.
New York Pizzeria Medo's Cuisine is open Monday through Thursday from 11 a.m. to 10 p.m., Friday and Saturday from 11 a.m. to 11 p.m.
The staff is nice and kind, always attentive when taking orders from customers and making sure everyone is happy.
Conclusion
Danville is indeed as amazing as you heard it will be.
We hope you have the best time doing any of the above-listed things to do in Danville, whether you are alone or with all the important people in your life.
Join us on Telegram
If you loved this content, do well to like us on Facebook and follow us on Twitter to get updates and engage with other people like you who wish to immigrate to Canada or just immigrated to Canada.