Certainly, this article opens you up to 27 of the most fun things to do in Goodyear, AZ, while you are on vacation, simply touring, or here for some business assignments.
We pride ourselves in the fact that Goodyear is no boring city. There's something for every class of person, from single to married to parents and children. As long as you are in Goodyear, you will surely experience the Goodyear Thrill.
However, you must know a little about Goodyear before we continue.
Goodyear is a thriving Arizona city that has accelerated its expansion since the 1990s with many residential developments.
Estrella currently ranks as the largest of these developments, offering young couples and families a cozy lifestyle surrounded by nature.
Originally acquired as a cotton growing area for the Goodyear Tire and Rubber Company to manufacture tire cords, Goodyear became a small town in 1946 and has not stopped growing ever since.
Today, it is one of Phoenix's fastest-growing suburbs and is known for its entertainment in the West Valley.
Goodyear, Arizona, is a suburb of Phoenix best known for its professional sports venues, including the famous Goodyear Park, the spring training facility for the major league baseball teams Cincinnati Reds and Cleveland Indians.
As stated earlier, the city's name takes after the Goodyear Tire Company, which used extensive farmland in the area in the 20th century.
Here are the 27 best and most fun things to do in Goodyear while you are here. Bookmark this page if you have to, and share the link as well with your friends if you have to because a time in Goodyear is worth all the beauties of vacationing elsewhere.
Fun Things to Do in Goodyear
1. Hit Some Balls at the Goodyear Ballpark
Goodyear Ballpark is a $108 million ballpark and complex that opened to the public in February 2009.
Best known as the summer training ground for its two Major League Baseball teams in Ohio, Goodyear Ballpark is home to the Cincinnati Reds and the Cleveland Indians.
Designed by Kansas City architecture firm HOK Sports, the baseball stadium has two dedicated training fields, the main field that can accommodate more than 10,000 people, and seven additional fields that the City of Goodyear can use for various sport-related activities.
The ballpark makes a chunk of the larger Goodyear Recreation Complex. It hosts special public events throughout the year, including Star Spangle's 4th Anniversary, Home of His Plate for Holiday Events, and the annual Fall Festival.
2. Visit and Enjoy the Estrella Mountain Regional Park View
Estrella Mountain Regional Park is a 20,000-acre park between Goodyear and Phoenix, showcasing desert, mountain, and wetland ecosystems and environments.
The park was the first to be incorporated as part of the Maricopa County Park System in 1954 and is located at the confluence of the Agua Julia and Gila rivers.
It has the only grassy picnic area, spread over 65 acres, and more than 33 miles of hiking, biking, and horseback riding trails.
Other amenities include a golf course, public fishing areas, and a daytime baseball field. Popular hiking trails include the easy 2.4-mile Baseline Trail and the 8.7-mile Pederson Trail.
3. Cycle Through the Estrella Foothills Community Park & ​​Pump Track
Here, you've got the liberty to cycle through hills, valleys, and mounds of dirt as you circle the Goodyears Pump Track at Estrella Foothills Community Park.
A magnanimous park constructed by open-hearted volunteers and opened in 2015; the track is designed to use up gravity for endless biking fun with minimal pedaling.
There are 3 courses designed to fit your degree of experience. Anyone can enjoy the course as long as they follow the course rules.
Things to Do in Goodyear at Night
1. Learn About the Holy book in the Museum of the Bible
Whether you're interested in the Bible, enjoy learning about other religions, or love old books, the Museum of the Bible is a great stop to see some history.
Connected to the hotel, you can get access at any time of the day, but if you want to talk to someone and find out more, the opening hours are Monday to Friday, 9 am to 4 pm.
You can also book group visits of a minimum of 8 people for a history-packed tour.
The museum's collection is extensive and varied, with some items available for purchase.
2. Get Nerdy at the Arizona Challenger Space Center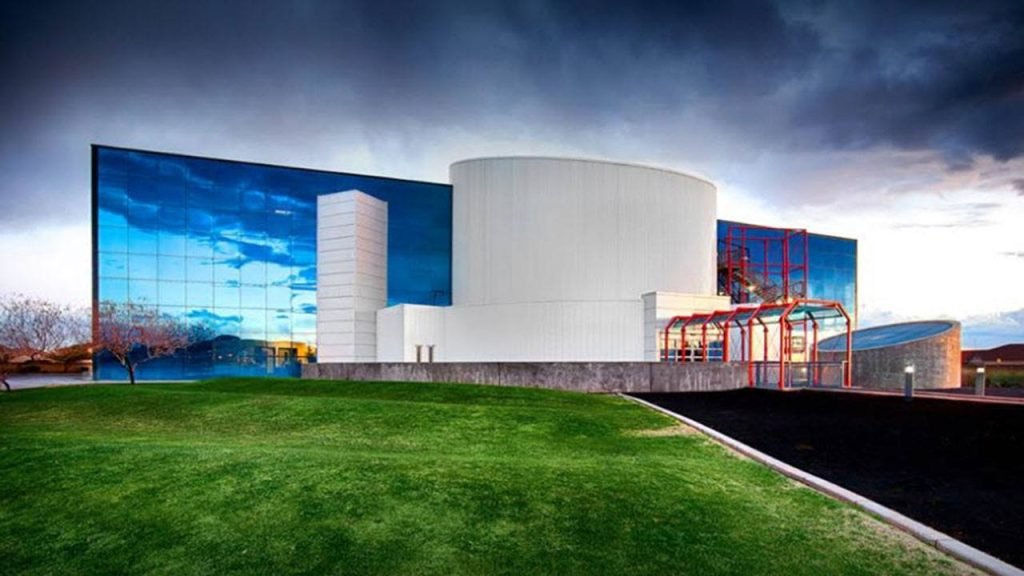 Arizona's Challenger Space Center has been located in Peoria for many years but had to relocate in October 2017.
Due to a lack of space, many of the exhibits still need to be moved to their temporary location at the Phoenix Metrocenter Mall.
Instead, the center currently focuses on unique outreach programs, where students are challenged to solve space design problems.
The Science Museum will be back in operation and offering various tours and events once it moves to its new permanent location, which will remain in Phoenix.
Once in its new home, the museum is expected to expand, making it a better time to visit than ever.
3. Chill for the Evening at Ground Control
Ground Control is where you can grab a bite and drink for a satisfying travel-inspired dining experience with the best coffee from around the world and world-class craft beers.
There is always something special for you to eat from breakfast to dinner.
Have breakfast before 11, sample the ever-changing lunch and dinner menu throughout the day, or quench your dessert cravings with homemade gelato.
Ground Control is also well known for its selection of drinks, especially craft beers! But spirits, wines, and cocktails are also available, so take your pick.
Things to Do in Goodyear for Couples
1. Watch Your Love Grow at the Corral West Adventures
Corral West Adventures presents various unique and fun ways to explore the Sonoran Desert, promoting the exploration of natural public lands by horse.
Perfect for entertaining the kids, a romantic sunset ride with your partner, or even catching up with those you love, there is a list of events to choose from to create the perfect adventure.
While vacationing, you can take the opportunity to explore various guided trails on horseback, learn how to care for a horse, or participate in a cowboy cookout around a campfire.
There are plenty of options for all tastes.
2. Taste Some More Love Near the Grill by the Lake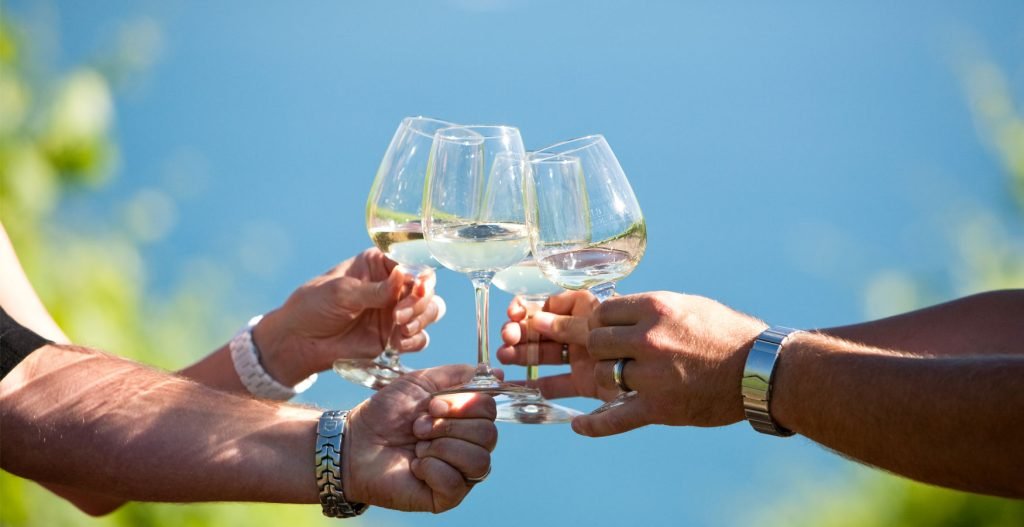 Located in the eStarpointe Residents Club, this quaint restaurant admits everyone who wishes to come.
With its quality, hearty or healthy versions of classic dishes, you can relax and enjoy your meal indoors by the cozy fireplace or outdoors with lake breezes and stunning views.
Perfectly filling a niche in the high-end restaurant market with great food and service, this charming grill is open seven days a week and may require reservations for larger groups.
3. Wildlife World Zoo, Aquarium, and Safari Park
Wildlife World at Litchfield Park is home to Arizona's most extensive collection of exotic animals and is an accredited zoo that offers fun, educational days and special group events.
The zoo specializes in African animals but offers much more. And if that does not suffice well enough to keep the kids entertained, several rides also enhance the experience.
With 125 acres of parkland to explore, take a break on the grass or the many benches, so you can easily see it all.
Pack a snack or dine at one of the on-site restaurants.
Things to Do in Goodyear for Kids
1. Get the Kids Strapped in and Hit the Trampoline Park
For an exhilarating, fun experience with the kids or a group of friends, this Trampoline Park lets you bounce off walls with trampoline attractions.
From basketball hoops to ninja courses, rock climbing, foam pits, and much more, there's plenty of fun for everyone.
Elevate also offers several events and special offers that you cannot miss.
2. Take a Stroll with the Kids in South Lake Park
This peaceful park on the shores of South Lake makes for a peaceful, scenic stroll, especially at sunset.
You can walk or run around the lake's perimeter, which connects to the paths leading to the North Lake.
Play basketball, volleyball, or tennis on the courts by the lake, or have a picnic and feed the ducks on the grassy areas or on the small beach.
There is also a shaded playground for the little ones.
3. Teach Your Kids Strategy at Twisted Riddles
Test your wits, teamwork, and nerves in Goodyear's premiere escape room, Twisted Riddles.
Known as the peak of some of the most creative and mysterious escape rooms, Twisted Riddles gives you the liberty to know the people you're locked with and know yourself.
Choose from rooms with different difficulties and themes, such as the Cursed Room, the Finish Line, or the Dr. Stitches, each with its own time limit and series of puzzles to solve.
Whether you're looking for a terrifying mystery or an escape that requires strategy, one thing's for sure; your mind will be tested for grit.
Indoor Activities to Do in Goodyear
1. Enjoy the View at Brass Armadillo Antique Mall
Brass Armadillo Antique Mall is a popular chain of antique malls with several outlet stores littered around the American Great Plains and Southwest, including two locations in the Phoenix area.
Its Phoenix West location in Goodyear opened to the public in March 2012. Today, it is open every day except Christmas and offers more than 55,000 square feet of collectible and antique stores.
The facility prides itself among the state's largest professionally run antique malls and sells a large range of repurposed items and rare accessories.
In addition to daily vendors, the mall helps to create a vendor and customer community and offers various public special events, including seminars, workshops, and vendor training.
2. Enjoy Southwest Specialty Foods, Goodyear, Arizona
Southwest Specialty Foods was the brainchild of Jeff Jacobs in 1986 and has since grown to a position of one of the leading specialty food companies in the American Southwest, best known for its signature line of high spice Hot Sauce and Señor Jakes barbecue sauce.
Their Goodyear facility produces more than 200 products, including salsas, condiments, jerky, and cooking sauces.
The company's public and gift shop sells a wide range of company products along with corporate and regional souvenirs and gift items.
Visitors can also sample the store's hot sauces and pantry, including brand-new product lines and exclusive recipes.
3. Feast at the Black Bear Diner, Goodyear, AZ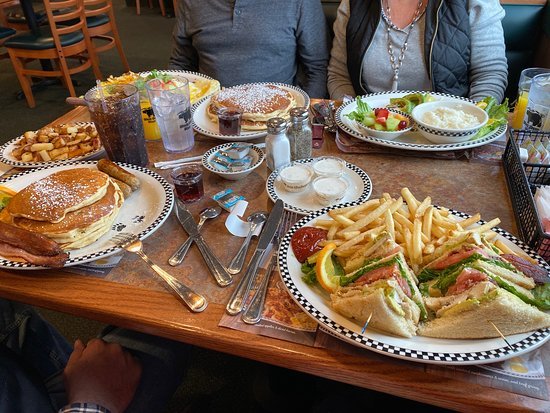 Black Bear Diner is a popular American restaurant chain with over fourteen locations throughout Goodyear, California, and the American West.
The restaurant operates 11 locations across the state, including a home location serving the public seven days a week near Interstate 10.
It strives to serve delicious food in a friendly, comfortable environment emphasizing the overall guest experience.
Classic breakfast options include egg bowls, pancakes, waffles, French toast, omelets, creative eggs benedict, and a variety of coffee drinks.
A wide selection of burgers and sandwiches is available for lunch, while dinner focuses on house favorites such as meatloaf, chicken fried steak, and barbecued pork ribs.
A wide selection of desserts is also served, including hand-dipped malted milkshakes and sliced ​​cakes.
Romantic Things to Do in Goodyear
1. Visit the Mountain Ranch Market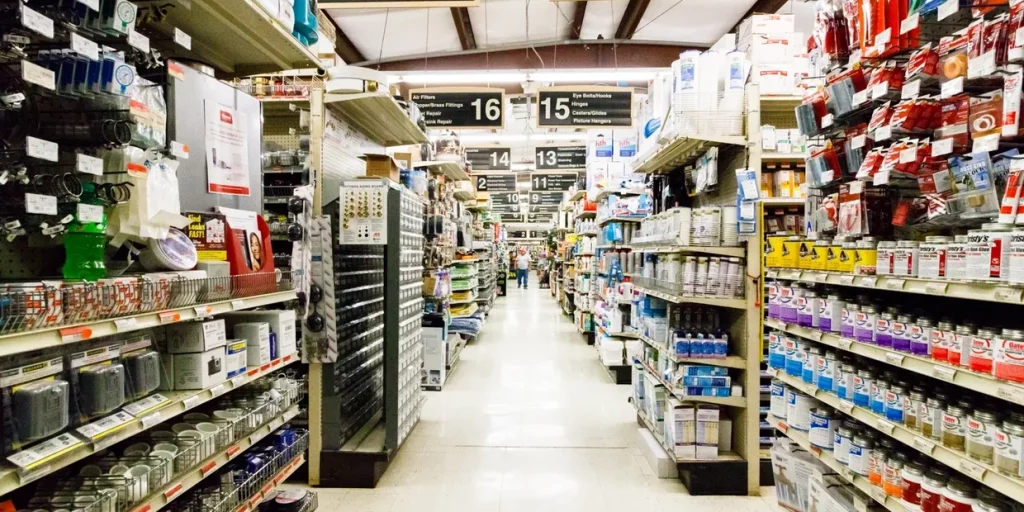 The attractive Mountain Ranch Marketplace earned LEED Gold sustainability certification and opened its first store in 2010.
The modern yet cozy shopping and dining complex functions as the primary retail hub for the Architectural community of Estrella, which will see plenty of expansion in the coming years.
Already home to many big names, Mountain Ranch Marketplace is set to become a hub for the Estrella community and Phoenix.
2. Take Care of your Grit at Life Time Climbing
Members and visitors can take advantage of the climbing wall at Palm Valley Life Time Fitness.
Life Time Fitness makes it all possible if you want to take up climbing as your following fitness regimen, enjoy trying different walls in different locations or take the kids to a fun day or birthday party.
All equipment can be provided on-site, and if you can play on the wall, there's a range of events and courses available.
3. Pay a Visit to Estrella Golf Club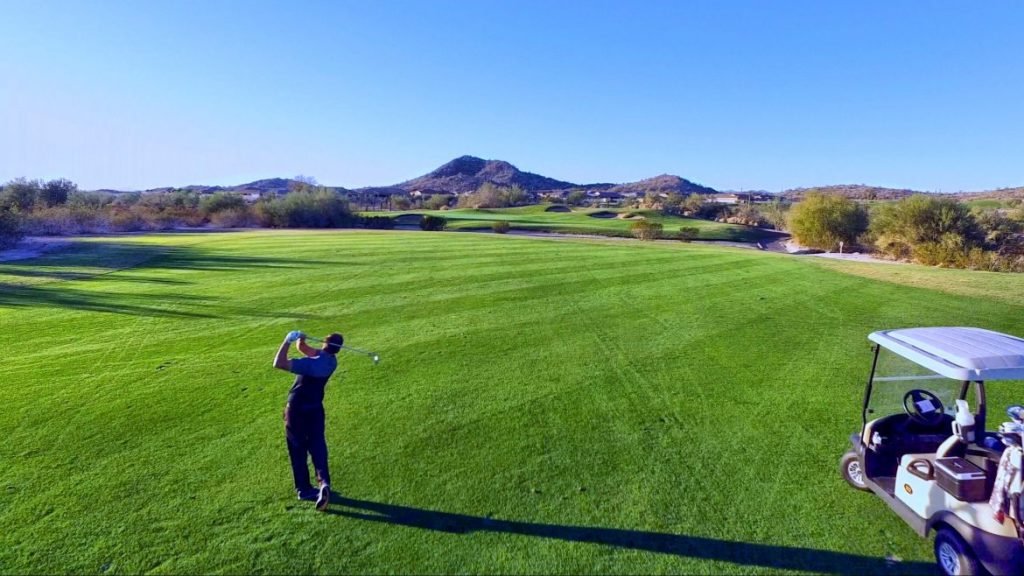 The Golf Club of Estrella is located in the architectural community of Estrella, some 30 minutes from downtown Phoenix.
The Estrella golf club was birthed by Jack Nicklaus II, son of the legendary skilled golfer, and was named one of the top 20 public golf courses in the state by Golfweek magazine.
Its holes wind through the sloppy foothills of the Sierra Estrella Mountains, following the land's natural contours and offering some of the best landscaped public courses in the world.
In addition to general play, the course has become a popular venue for corporate and private special events, including well-sponsored golf tournaments.
Its Player's Grill and Patio restaurant offers classic American fare for breakfast, lunch, and dinner, including appetizers, burgers, and cocktails.
Cheap Things to Do in Goodyear
1. Bella Luna Ristorante, Goodyear, AZ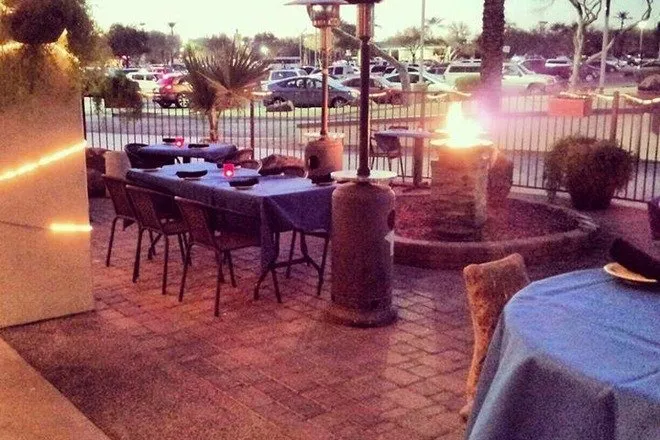 Bella Luna Ristorante combines both ancient and modern Italian cuisine in its extensive menu, served seven days a week for lunch and dinner.
The Bilello family owns and operates the restaurant and strives to prepare dishes from a combination of locally sourced ingredients and quality Italian imports, all designed according to traditional Italian family recipes.
Popular restaurant favorites include spaghetti, veal Oscar, broccoli rabe, and unique entrees such as Italian-style surf, turf, and shrimp Bella Luna.
In addition, happy hour specials are served daily, including discounts on an extensive Italian-focused wine list. Reservations are recommended but not required.
2. Palm Valley Golf Club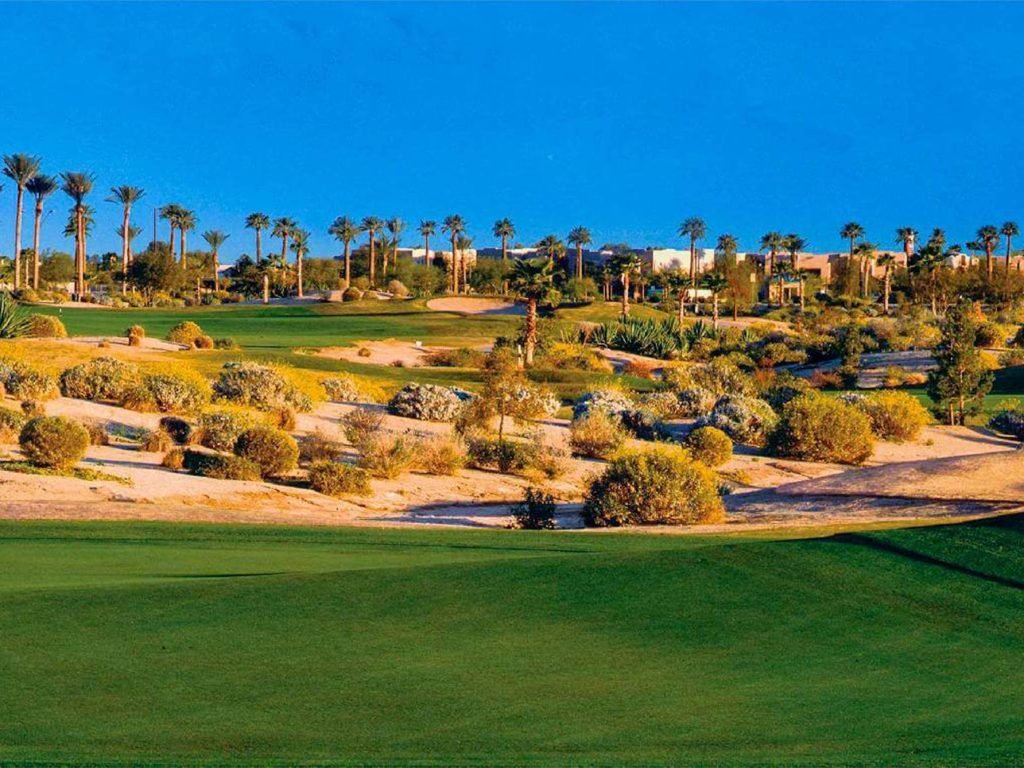 For the avid golfer in Arizona, there are no better courses than the 27-hole championship course at the Golf Club of Palm Valley.
This beloved golf club; houses three unique 9-hole courses, which feature a challenging par 5; the South Course, a tough par three seventh hole; and the West Course, the newest inclusion to the club.
Each of these courses can be combined to play three 18-hole games, meaning there's no shortage of variety or challenges to keep golfers on their toes.
The Golf Club also offers full practice facilities for guests looking to improve their game before hitting the course.
3. Arizona Museum of Science and Technology Innovation
Open the door to discovery for the whole family at the West Valley's newest science center: the Arizona Museum of Innovation, Science, and Technology.
Affectionately referred to as Arizona MIST, this center encourages its guests to enjoy hands-on science experiences and see all the world's innovations and technologies.
A branch of the SciTech Institute, the museum is home to a spectacular permanent gallery, STEAM Shop and E-Gaming Venue called the FOG, or Future of Gaming, Exhibit.
MIST also welcomes visiting exhibitors for temporary runs to keep things exciting for returning visitors.
Free Things to Do in Goodyear
1. Goodyear Community Park
With an excellent reputation throughout the West Valley, Goodyear Community Park is arguably one of the best parks in Arizona.
It consists of several courts and playgrounds, including sand volleyball courts, BBQ spots, playgrounds, a skate park, a dog park, and more.
A popular attraction at the park, open from April to October, is the wading pool, where children can play and chill in the water throughout the summer months, so remember your swimsuits.
2. The Star Tower
Just along Estrella Parkway, followed by a short walk along a scenic road, you will find the Estrella Star Tower.
The tower offers fantastic landscapes and stars day and night with a beautiful spiral design that mimics the milky way, with colors and materials that harmonize with its surroundings.
The 50-foot-tall tower has a river and a waterfall nearby, adding to the romantic serenity of the place.
For the most beautiful exposure, it is best to come and enjoy the sunset, and you will experience both day and night at the tower.
3. Estrella Lakeside Amphitheater
You couldn't ask for a more picturesque place to watch theater performances and live bands with a stunning amphitheater backdrop with the lake and mountains just beyond.
The site has become home to the annual Spring Goodyear Music Festival at Lakeside, which showcases emerging artists from the area in partnership with the West Valley Arts Council.
Ballet Under The Stars has also become a regular event at Lakeside Amphitheater to welcome fall, presented by Ballet Arizona.
Admission to the ballet is free and brings additional entertainment to indulge in before the performance.
Follow the latest events to see what's happening during your visit to this unique environment.
Cool Places to Visit in Goodyear
1. Camelback Mountain Private Hiking Tour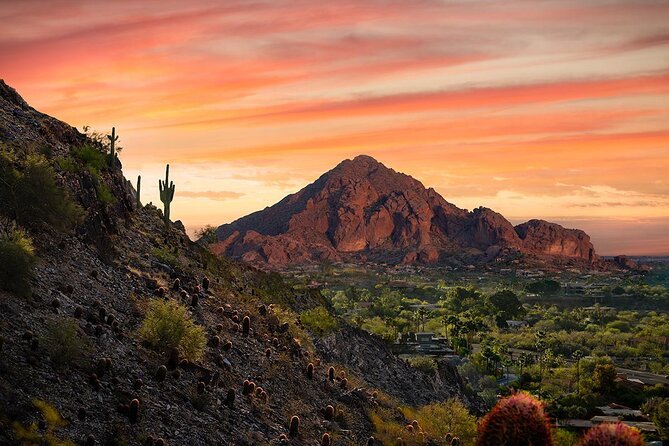 Hike this iconic Mountain with the help of a knowledgeable guide on this private tour. Challenge yourself on trails that climb 1,420 feet to a peak resembling the hump of a camel's back.
You will be rewarded with a 360-degree view of the surrounding city. This is a very demanding hike and is not suitable for first-time mountaineers, those who are not in good hiking conditions, or small children.
As an essential part of the Phoenix Mountains Preserve, Camelback, as the name of this mountain, originates from two rock formations resembling a kneeling camel's head and back.
This hike uses up to 2.5 to 3 hours to reach the summit and return to the parking lot. The views are breathtaking and serve as excellent photo opportunities.
You can decide to either be picked up from your location in the Phoenix or Scottsdale area or meet your guide at the trailhead. The transport option is available for a group of 6 or more people.
You can expect hotel pickup and drop-off included in the price (if the option is selected), a bottle of water—a day pack for your belongings, food, and drink.
2. A walking Tour of the Haunting Dark History of Phoenix Ghosts
Take a haunted trek for a ghost tour of downtown Phoenix. Visit the most famous and haunted places the city is known for – the famous San Carlos Hotel, the Rosson House, and more.
They Myth goes that various civilizations have stood and slowly crumbled in the Valley of the Sun for 2,000 years, and on this journey, you'll hear the stories of those who came before, those who followed, and those who couldn't say goodbye to the city forever.
In addition, you'll learn the secrets of many of Phoenix's most supernatural locations and discover the often-unheard stories of how they came to be.
The tour commences at the heart of Downtown Phoenix. Built in 1928, this hotel hides a sinister secret. Hear the stories of the lost spirits roaming this haunted inn's halls.
3. Grand Canyon and Oak Creek Canyon Van Tour
Enjoy the breathtaking beauty of Arizona with a tour provision that takes you to the incredible Grand Canyon, the magnificent Red Rocks of Sedona, and the amazing Oak Creek Canyon.
Stopping for a photo at the Red Rocks of Sedona completes an educational and visually striking journey into the heart of the state.
After convenient pickup from most hotels, head north on I-17 in a comfortable van through the Sonoran Desert, with sights of Saguaro cacti all around you; take your journey to Ponderosa Pine Forests en route to Flagstaff, home of the Lowell Observatory that discovered the planet, Pluto.
Route 66, a famous road in the country, also passes through this charming town.
Enjoy spectacular views of the Grand Canyon, the best you'll ever see, with iridescent sandstone and jagged rock formations surrounding you during your visit to this natural world wonder.
Enjoy plenty of opportunities to stop and soak in the canyon's majesty from different vantage points.
Stop for photos of the Red Rocks of Sedona, which showcase the natural colors unique to the state.
Then, hear exciting information about the area's geological history before ending the day with hassle-free transportation back to your hotel.
Travel through Oak Creek Canyon with its spectacular scenery. Enjoy tree-lined roads with views of the Red Rocks of Sedona.
You MUST contact Across Arizona Tours at least one day before your activity date to confirm your reservation and arrange a hotel pickup.
Shipping is on a first-come, first-served basis. Use the contact details on the confirmation/voucher.
Across Arizona Tours, the tour company is not responsible for the display conditions at the locations visited and reserves the right to change tour itineraries due to road or weather conditions.
Conclusion
From the start of this article until this point, we hope you have chosen where to begin your fun vacation.
If these best things to do in Goodyear meet your standards of proper fun and vacation, let us know in the comment box below; if not, let us know the other fun things you find while in Goodyear.
Join us on Telegram
If you loved this content, do well to like us on Facebook and follow us on Twitter to get updates and engage with other people like you who wish to immigrate to Canada or just immigrated to Canada.