When heading to North Carolina for vacation, you may have to stop at High Point, the 'international capital of North Carolina.'
The city of High Point is located in North Carolina's Piedmont Triad. Guilford County makes up most of the city, with portions stretching into Randolph, Davidson, and Forsyth counties. 
Hence, High Point is the only city in North Carolina to occupy four counties. This list contains some of the most exciting things to do in High Point, Nc.
Fun Things to Do in High Point (NC)
1. Aim For the Greens at Oak Hollow Golf Course
The Oak Hollow Golf Course, located very close to Oak Hollow Lake, presents a stunning yet challenging course that is difficult for golfers of all skill levels to negotiate.
Pete Dye's designs have recognizable characteristics, and Oak Hollow has many of them of Pete Dye's designs on the course. Some of the characteristics of this design include railroad ties, pot bunkers, an island tee, and peninsula greens.
A par-4 sixth hole, which is 420 yards long and runs beside the lake's lapping waves, is the course's signature hole. Moreover, intrepid golfers can take on an air-gulping challenge from an island tee box at the far ends of the course.
Some features at the Oak Hallow olf course include picnic shelters and a grill room.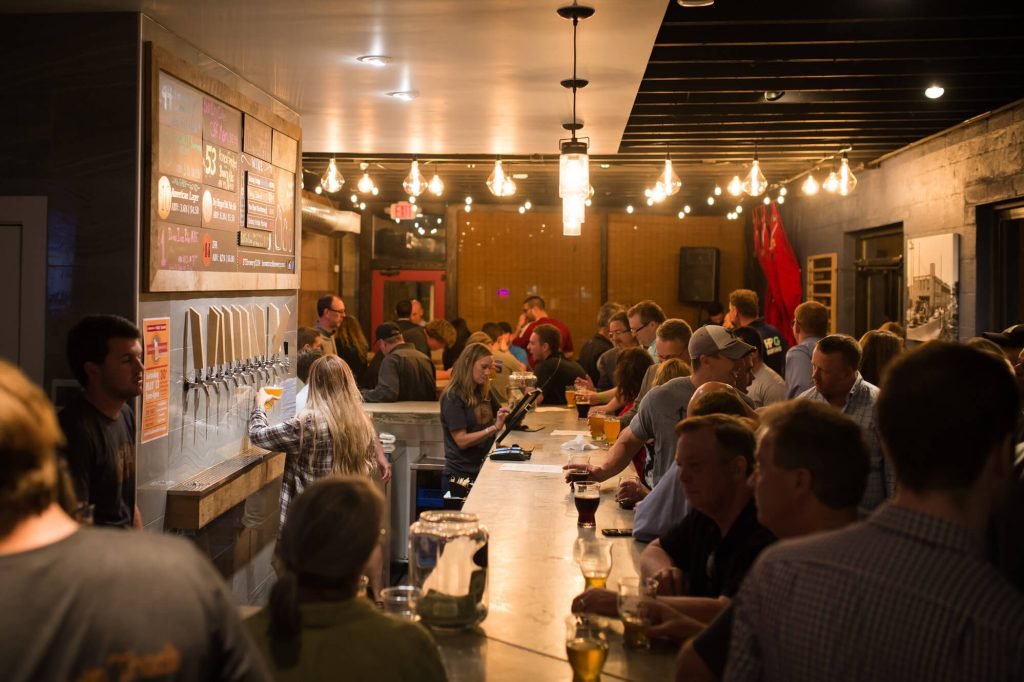 The Brown Truck Brewery, at the heart of High Point, is renowned for its outstanding assortment of craft brews.
To ensure the highest quality and freshness, the drinks at this location are made with seasonal, fresh ingredients.
From the very beginning of the procedure until the very last drop of each glass poured out, Brown Truck Brewery ensures customers experience freshness and excellent quality.
Furthermore, you can enjoy dining at this location while taking in the atmosphere of High Point on the lovely terrace. You may also visit the tap and tasting rooms to learn more about the brewing process.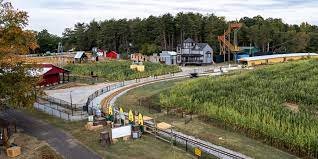 Kersey Valley Attractions is another addition to our list of best and fun things to do in High Point, North Carolina. Though not located within High Point (located in Archdale, less than 10 minutes from High Point), it is a must-see.
It is an ideal spot for field trips or adventurous outings with friends since Kersey Valley Attractions offers a variety of difficulties.
Some activities include playing with friends at the escape room to solve a mystery, ziplining, axe throwing, completing a high ropes course, or outplaying your friends in laser tag.
You can spend a whole day doing all these things as Kersey Valley Attraction opens daily from 9 am to 5 pm.
Things to Do in High Point (NC) at Night
Check out Goofy Foot Taproom & Brewery if you want an exciting night. 
This brewery offers a variety of options, including 15 wines and 16 beer taps.
Moreover, there is something for everyone to enjoy, with over 100 cold beers, growlers, wine, and Kombucha available on tap.
There are also beers brewed by local, regional, and international breweries and wineries available for tasting.
High Point Area Arts Council is the place to go when searching for a display of culture in the city.
The venue is enormous; guests can anticipate a 250-seat theater with dining options. So you have dinner and watch a show simultaneously.
The community theater, the local ballet company, and musical ensembles from the surrounding area are just a few of the local High Point talent showcased by the council.
If you are here in the summer, you are lucky because outdoor concerts are conducted here during that time.
Things to Do in High Point (NC) For Couples
1. Purchase Gifts at Cindy Lou's Boutique & Gifts
Cindy Lou's Boutique & Gifts is High Point's newest luxury boutique and gift store. Therefore, if you want to go shopping, here is the place.
There is a lovely selection of clothing, accessories, and presents for any occasion or event.
This gift boutique's clothing, gifts, and accessories are all distinctive. Every time, you are assured of discovering something special.
Things to Do in High Point (NC) For Kids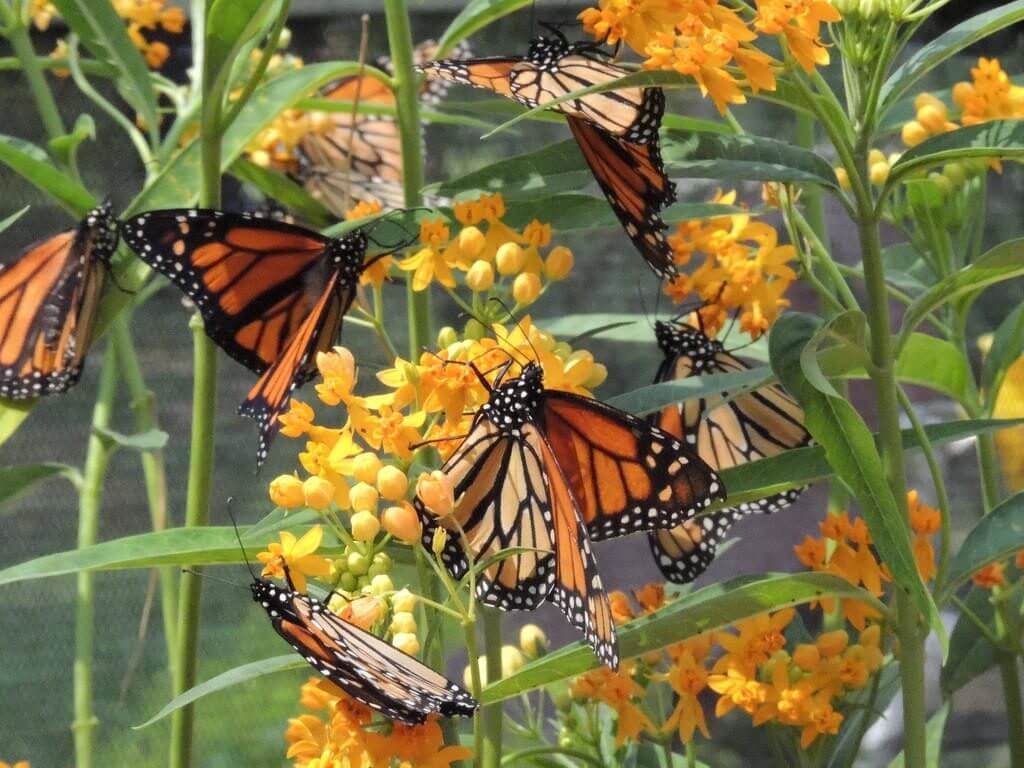 Kids on vacation can have a thrilling experience at All-A-Flutter Farm, where they can see monarch butterflies in the wild and learn about their life cycles.
The interactive tour is divided into four stages: eggs, larvae, chrysalises (monarch butterfly pupae), and imago.
To get the butterflies to approach you and your camera, visitors can feed the butterflies with a sugar pod.
Children can also learn how to build a butterfly habitat with a host and nectar plants in their house or classroom.
Furthermore, All-A-Flutter Butterfly Farm has gardens and picnic spaces where families can spend the day in these luxurious surroundings.
2. Have a Fun Time With Your Kids at City Lake Park
One of the exciting things to do in High Point, North Carolina, is to visit the High Point City Lake Park. You do not even need to leave the park's grounds to have a great day with your family at this park.
The activities kids can engage in include boating, fishing, and picnicking, and they can use the playground equipment (merry-go-round, a gym, a marina ramp, and a 20′ x 50′ field stage, train ride, miniature golf, a 30-person excursion boat, canoes, and pedal boats) within the park.
The centerpiece in the park is a 165′ by 230′ pool accessible by stairs for the disabled. Also, there is a water slide that is open for family entertainment.
Within the park, there are ten picnic shelters with a capacity of 600 guests each. The grills, tables, and chairs are used on a 'first come, first served.'
Indoor Activities to Do in High Point (NC)
A visit to High Point Museum is one of the must-do things to do in High Point for everyone interested in the history of contemporary High Point.
The High Point Museum, located in the city's center, is a fantastic site to learn about the region's unique history and a strong sense of community.
You can discover strong personalities who helped High Point develop into a significant city in North Carolina's historical and cultural narrative at every turn in the museum. In various parts of the museum, these people's stories are explained.
Formerly a furniture factory from the 1960s, the Twin Deer Antiques Mall & Design is now a stunning antique shopping complex.
Since it is situated in woodland and has enough accessible parking, this venue is ideal for selling antiques and decorative items.
Every year, this mall draws about 70,000 people from all over the nation. All days of the week except Mondays and holidays are open. Therefore, it is one of the exciting things to do in High Point.
When looking for a place to get souvenirs in High Point, you must visit Authentic NC Goods. You can purchase goods created in North Carolina at this store because items made in various state regions are displayed.
Some items can be given as presents, souvenirs, or used to decorate your home. You can always ask the shopkeeper for advice when unsure what to purchase.
Romantic Things to Do in High Point (NC)
Couples can have a romantic time in High Point watching a performing art exhibit at the Theatre Art Galleries. It is one of the most exciting things to do in High Point, North Carolina.
Three large galleries hold a variety of exhibits throughout the year, ranging from solo to group shows, and the exhibitions span from conventional to experimental acts.
Throughout the summer, they also provide a variety of fun and interesting week-long summer camps.
What speaks of romance more than a picnic, High Point has a suitable venue for such romantic outings – the Oak Hollow Festival Park.
Both residents and visitors like this 1,500-acre complex because of its beautiful picnic sites and lovely lake view.
Kids can play on the swings-equipped playground at North Overlook. However, It is advisable to reserve a space in advance.
Free Things to Do in High Point (NC)
Take notice of the Regional Visitors Center when you are in High Point. At this center, you can find vital details about shopping in the 'Home Furnishings Capital of the World' and other nearby attractions.
You can interact with the employees for free guidance from buying furnishings, booking hotels, and enjoying local activities.
Although it is a visitor center, this location is also an attraction on your itinerary. It has 21 fully-loaded interactive touch-screen kiosks that spark guests' ideas while providing information on neighboring attractions.
Furthermore, it also has the appearance of a museum.
2. View John Coltrane's Statue and Marker
John Coltrane is one of High Point's most well-known citizens, a Saxophone virtuoso and extremely talented musician that rose to stardom in the '60s.
In his honor, the city of High Point installed an 8-foot-tall bronze statue of John Coltrane at S Hamilton St & Commerce Avenue. It is a must-see, and it is also free.
3. Stand Beside the World's Largest Chest of Drawers
Without taking a picture of the enormous chest of drawers on exhibit inside the High Point Convention Center, your trip to High Point would not be complete.
This piece of architecture serves as a symbol of the region's booming furniture manufacturing industry.
The city constructed this building to maintain its reputation as the "Home Furnishings Capital of the World." This chest of drawers is 10.8 meters, or 36 feet, tall, making it impossible to miss.
Two large socks hang from the chest's drawers to recognize the area's hosiery industry. Additionally, little replicas of the chest are placed all over the city. 
One of the best things to do in High Point is to take awesome beautiful pictures besides this monument in High Point.
Cheap Things to Do in High Point (NC)
1. Learn About High Point's Railroad History at High Point Train Depot
Visiting the High Point Train Depot is one of the exciting things to do in High Point (NC). It was renovated in 2003 and is now a fully functional Amtrak railroad station.
The railway terminus at this location was very crucial to the history of this city because it served as a draw for locals and a means of transporting troops during World War II, among other things.
The depot has undergone several restorations, but many of its original features have been preserved, giving it a fantastic location to discover the modest origins of High Point city.
Watching an excellent display at the High Point Community Theatre is one of the fun things to do in High Point (NC).
As a non-profit, all-volunteer arts organization, High Point Community Theatre aims to include the local population, ignite a love of the dramatic arts, and transmit that enthusiasm to the coming generations.
The High Point Community Theatre has provided top-notch theater productions to the community for more than three decades.
High Point Theatre is an international-style theatre with 900 seats for performing arts and is housed within the International Home Furnishings Center, the global headquarters of the High Point Furniture Market.
The theater conducts numerous programs for young people and four large-scale productions each year.
Cool Places to Visit in High Point (NC)
1. Rosetta C. Baldwin African-American Museum
Many of the contributions made by the city's African-American community are on exhibit at the Rosetta C. Baldwin African-American Museum.
Rosetta C. Baldwin, born in 1902, was a prominent community member and a Christian education teacher.
She devoted 75 years of her life to her neighborhood. In honor of her dedication to caring for and educating children, the City of High Point turned her home into a museum after her death in 2000.
For her services, she received the "Order of the Long Leaf Pine." Her house was virtually the same as it had been before she died.
Artifacts depicting African-American life in High Point can be found here. You'll discover how it affects the expansion of the city.
Expect to see vintage items, old pictures, and other pertinent historical objects within the museum.
2. The Museum of Old Domestic Life
To discover how life was in the nineteenth century, you must visit the Museum of Old Domestic Life meets your needs.
In this museum, you can see what the nineteenth century was like as it is stocked with utensils from Quaker households that lived in Guilford and Randolph Counties in the 1800s.
Numerous items from rural life are also on display here, including books, tools, clothing, furniture, saddles, and cooking utensils.
Furthermore, the museum has intricate exhibits that show jobs and pursuits like farming, cooking, cloth-making, and shoe-making.
3. Bernice Bienstock Furniture Library
If you want to learn about the region's furniture-making history visiting the Bernice Bienstock Furniture Library is one of the things to do in High Point (NC).
With over 5,000 works about furniture and design, including rare books that date back as far as 1640, you are assured of having a wonderful time.
Additionally, there are genuine items by the furniture makers Chippendale, Hepplewhite, and Sheraton from the 18th century. A Diderot's Encyclopedia, first published in 1776 and now available as a complete 26-volume compilation, is also on display.
Here, the history of furniture and art collide. For book lovers, this is one of the fun things to do in High Point (NC).
4. Regal Cinemas Palladium Stadium 14
High Point's Regal Cinemas Palladium Stadium 14 is a posh theater. Therefore watching a movie within its ambiance will qualify as one of the fun things to do in High Point (NC).
The cinema has numerous screens, plush seating, popcorn machines, and food stands. Additionally, there are well-trained personnel that will make you feel right at home.
Plan to see lots of movies as the cinema shows a variety.
5. Piedmont Environmental Center
If you are an outdoor- lover, you will enjoy your stay in High Point, especially if you visit the Piedmont Environmental Centre.
The Piedmont Environmental Center (PEC) arranges areas and activities so that people can learn about environmental protection and take advantage of nature, thereby educating people about the interdependence of all species on earth.
Additionally, they provide instructional workshops for all age groups, including programs for individuals and school groups.
The 376-acre Piedmont Environmental Center also has an 11-mile network of hiking trails around the facility.
Conclusion
These are some of the best and most fun things to do in High Point, North Carolina. As you may have realized, the city has a lot to offer all year round.
You may learn about local history, take a mini course in furniture manufacture, and view stunning monarch butterflies.
Start preparing to visit High Point for your upcoming vacation. Create an itinerary with the list on this page.
Leave your comments and questions in the comment box below. Please share this article with your loved ones. Cheers.
Join us on Telegram
If you loved this content, do well to like us on Facebook and follow us on Twitter to get updates and engage with other people like you who wish to immigrate to Canada or just immigrated to Canada.