Popularly known as a premium vacation destination for tourists, there are countless things to do in Hudson (WI) during your stay. Read on, and we'll show you.
In the district of St. Croix, Wisconsin, is the quaint, charming town of Hudson.
Scenic views of the Willow River border the town on the western edge of Wisconsin along the St. Croix.
Hudson may be one of the fastest growing cities in Wisconsin, but it has retained its cozy, small-town feel.
The city offers various attractions and activities for outdoor adventurers, art enthusiasts, and history buffs.
Hudson has a lot in stock for everyone visiting the city, so your stay will be full of fun and discovery.
Explore what Hudson tourism offers, from attractions and activities to events and festivities.
Check out a handful of great and intriguing things to do in Hudson (WI) as you plan your trip:
Fun Things to Do in Hudson (WI)
1. Go On a Tour of Hudson With Hudson Trolley Company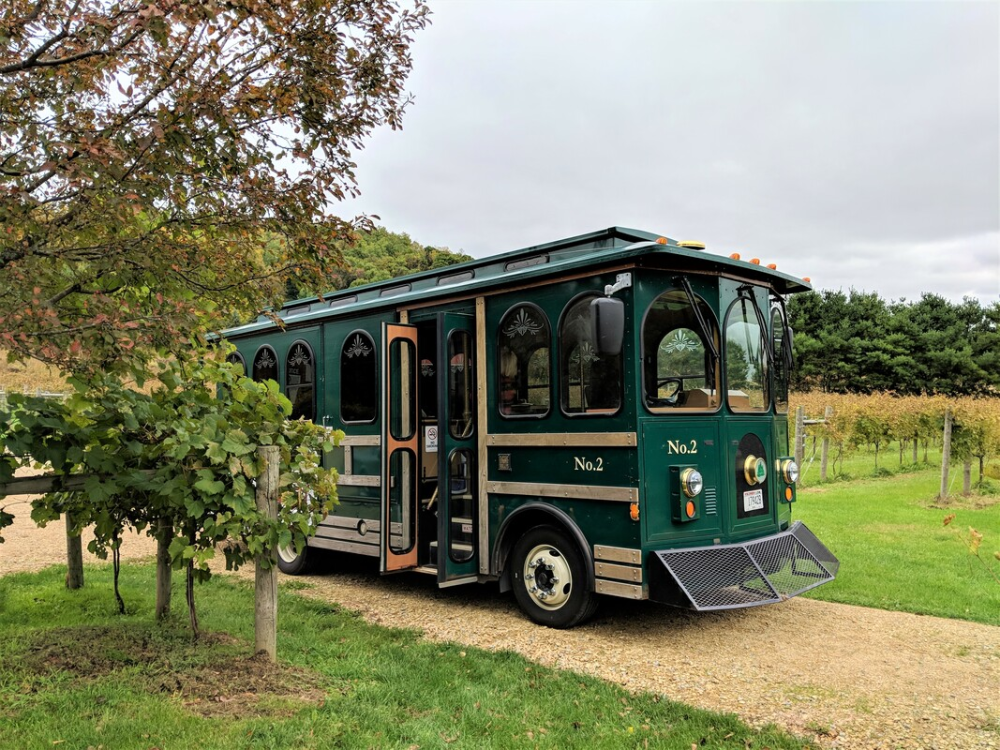 Experience more of Hudson with the Hudson Trolley Company trolley.
They offer a variety of fun tour packages for all ages, perfect for families and large groups traveling together.
We organize fun tours for the whole family, winery and distillery tours, storytime tours, and other seasonal tours. Ride the Trolley to see Hudson's attractions.
This Trolley tour offers more than just adventure. It also gives you the chance to learn about Hudson's history.
Tours typically last between 1 to 4 hours, depending on the type of tour.
Book your tour in advance with the Hudson Trolley Company. Bring some snacks and get ready for a great adventure.
2. Watch a Show at St. Croix Off Broadway Dinner Theatre
See a musical show or a comedy night in St. Croix Off Broadway Dinner Theater at the Hudson House Grand Hotel.
This theater is an all-in-one place if you want to stop in for food and entertainment, serving good casual dining with various appetizers.
Be sure to check their show dates and catch a show while enjoying great food.
The St. Croix Off-Broadway theater has a lounge, bar, and cafe – a great mix of food and entertainment.
3. Have Some of the Best Pizzas in Wisconsin: EJ's Pizzeria
EJ's Pizzeria is known for its award-winning pizza sauces, which have been named among the top 10 Twin Cities in several prominent area competitions.
Specialty pizza options served throughout the day include Greek-style gyro pizzas, bacon cheeseburger pizzas, chicken alfredo pizzas, and Mexican-style pizzas made with taco meat and hot sauce.
All pizzas here are available in 10 or 14-inch sizes, perfect for sharing with the whole family.
Build-your-own calzones are also served, along with a selection of shareable appetizers and homemade pasta entrees.
Things to Do in Hudson (WI) at Night
1. Grab a Bottle of Locally Made Beer at Pitchfork Brewing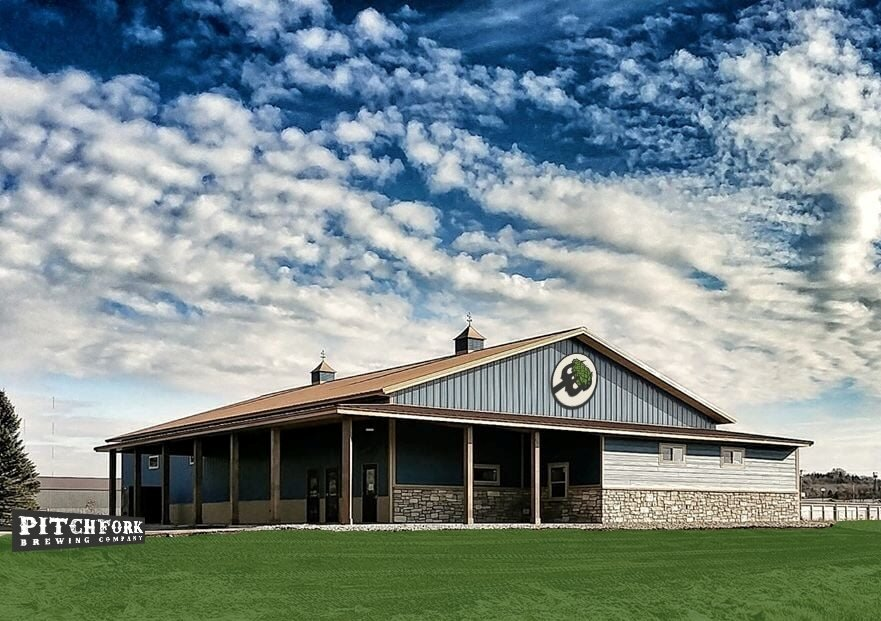 Pitchfork Brewing offers a range of tasty craft beers classically brewed from local ingredients, and you can try their samples straight from the tap before ordering the beer of your choice.
In addition to beers, they also serve great-tasting food, gluten-free options, and their own craft sodas.
They have an outdoor terrace if you want to cool off outside or appreciate the warm atmosphere.
2. Chill With Friends at the Postmark Grille
The Postmark Grille is a family restaurant located in a restored historic Hudson Post Office building owned by members of the Evenson and Moore families.
Delicious Italian-American fare is served throughout the day on the restaurant's extensive menu, highlighting everything from pizza and pasta to casual sandwiches and wraps.
All menu items are created and prepared in-house, including elegant steaks and pork directly cut for premium flavor.
Pizzas are made from scratch with 100% Wisconsin cheese, available gluten-free upon request.
Happy hour offers a full range of bars, including regional beers.
3. Don't Miss a Thing at Dick's Bar and Grill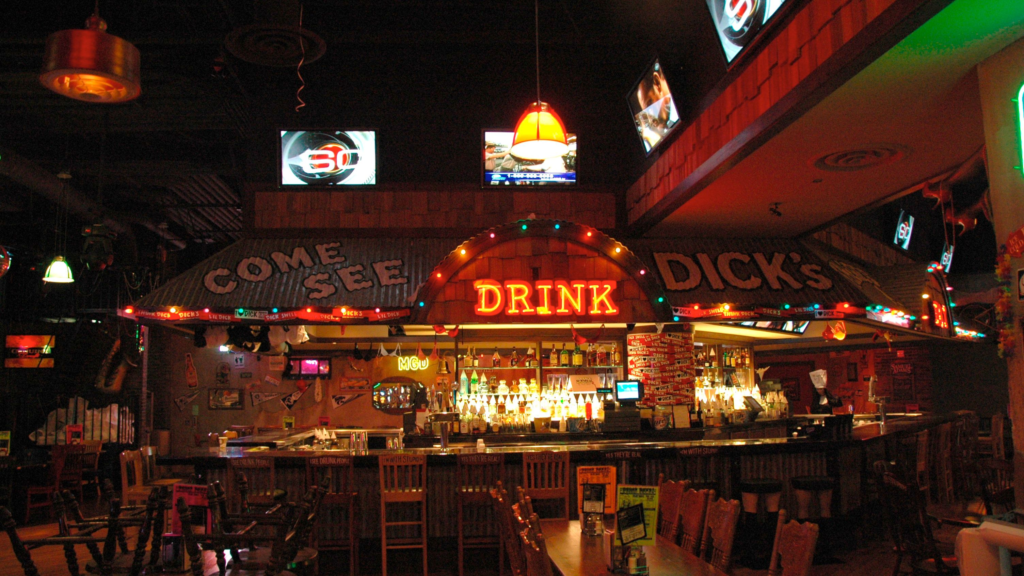 Dick's Bar and Grill has operated as a bar and tavern on its site since 1860, known as the St. Croix Tavern, Lucky Dog Llama Lounge, and Yoerg's Brewery Saloon.
The restaurant took its current name when purchased by owner Dick Brunell in 1955.
Today it is owned and operated by Carol Raley and is known as a popular gathering place for the local community.
Guests can enjoy a full menu of classic and artisan sandwiches throughout the day, including Cuban sandwiches, pulled pork, classic grilled cheeses, and unique signature pulled pork sandwiches.
Appetizers include house favorites such as Cap Fried Chicken and House Meatloaf, served alongside a selection of draft beers and house cocktails.
Things to Do in Hudson (WI) For Couples
1. Test Your Golf Skills at White Eagle Golf Club
The golf club features an 18-hole course on tree-lined grass fairways with elevation changes and fast greens ideal for all skill levels.
In addition to the well-maintained golf course, White Eagle Golf Club is even more beautiful for its scenic location and abundant wildlife.
After a day of golf, you should head to their bar and grill on a multi-course menu with an excellent food selection.
2. Stop by Nostalgia for Some Collectibles
Nostalgia offers an assortment of goods sold by more than 40 sellers at reasonable prices in a well-arranged store where everyone can choose.
In addition to the assortment of collectibles offered in the store, you can enjoy great music with a cup of coffee and homemade goodies.
Antique shopping with a combination of cozy and cozy is the ideal way to spend a leisurely day.
3. Have a Meal at San Pedro Cafe
This is a culinary-focused Caribbean restaurant in downtown Hudson, opened in 2000 in the city's historic district in the historic 1872 Bank of Hudson building.
Today, the building has been transformed into one of the region's premier gourmet destinations serving slow-smoked meats, specialty pizzas, and fresh seafood appetizers.
Its dining room is anchored around a large wood-burning stove, set in Caribbean-themed decor elements such as a Cinderella Blue Brazilian granite bar and a 100-gallon marine coral garden tank.
Their outstanding all-day menu options include blackened fish tacos, Jamaican jerk quesadillas, and lobster and gulf shrimp pizzas.
Outside, the two-story urban terrace serves island-inspired cocktails against the backdrop of a gorgeous tropical waterfall.
Things to Do in Hudson (WI) For Kids
1. Let Them Play at Badlands Snow Park
If you happen to be visiting Hudson in the winter, be sure to stop by the famous Badlands Snow Park to evoke the happiness of your childhood!
Experience the best winter at Badlands Snow Park, where you can ride their famous snow tubing.
This 25-acre snow park offers seven separate tubing hills – Badlands Snow Park has facilities for families traveling with children and the longest and tallest snow tubing hill.
The park is excellent for winter tubing fun with the family; everyone, young and old, will enjoy it.
2. Take Them to Lakefront Park
This is one of Hudson's city parks where social events are usually held.
The park offers peaceful views of the lake, where you can watch boats pass by, and walking trails to explore the area.
Walk along the pier or sit on a park bench overlooking the lake and wait for the mesmerizing view of the sunset.
Make sure you leave no trace and just enjoy the beautiful view of this public park.
3. Spend Time at Grandview Park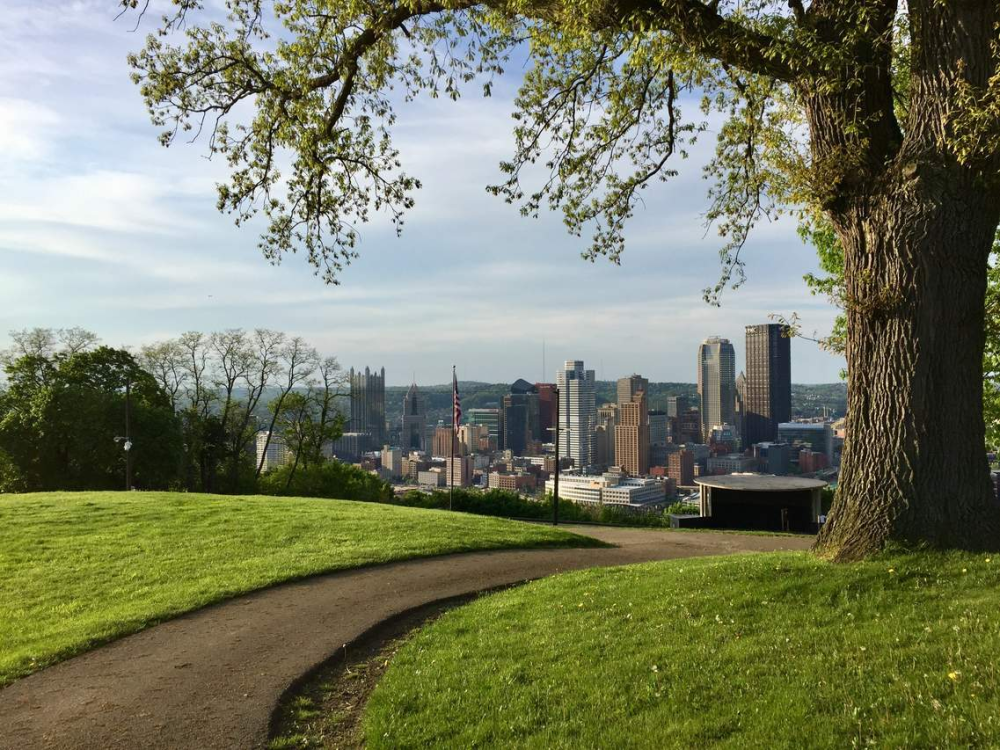 For families traveling with kids and furry friends, Grandview Park is a must-see on your trip to Hudson.
The park has a community playground for children of all ages – the playground has a tower, wooden tunnels, and slides.
Grandview Park is also perfect for picnics as the area has picnic tables, grills, and picnic shelters.
Grandview Park also serves as a lighted sports complex with four softball fields used by the City of Hudson for sporting activities.
The park also has a nearby 2-acre dog park, perfect for your furry friend to have fun on your trip to Hudson.
Stop by Grandview Park to learn more about the Hudson community and explore the city.
Indoor Activities to Do in Hudson (WI) For Adults
1. Don't Miss a Performance at Phipps Center for the Arts
If you're an art enthusiast, Phipps Center for the Arts has you covered.
This arts center is Hudson's premier music and arts center located in the heart of St. Croix in the city's historic center.
This place is home to local talent for their artistic endeavors dedicated to uniting the community with art and inspiring everyone's creative abilities.
Catch live concerts and theater performances at the Phipps Center for the Arts and prepare to be amazed by such talent from Hudson.
Their gallery also has exhibits highlighting the city's creative spirit.
2. See a Movie at Hudson 12 Theatre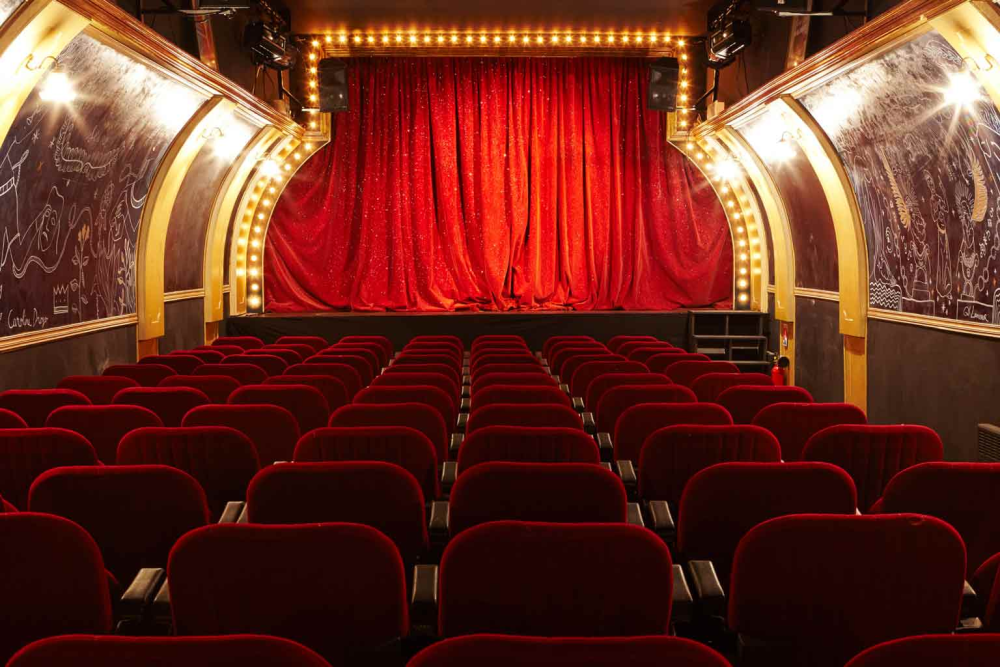 Hudson 12 Theater offers a selection of current movies and a $5 Tuesday movie for all available shows throughout the day.
The cinema is equipped with soft and fluffy power reclining seats for a comfortable movie-watching experience.
They also offer various dining options, so you're sure to get the most out of your movie day.
Be sure to check their showtimes and head to the Hudson 12 Theater.
3. Shop at St. Croix Gallery
To commemorate your time in Hudson or get a unique gift for someone, head to Seasons on St. Croix, where you'll find one-of-a-kind crafts made locally.
The St. Croix Gallery features over 160 local and regional artists celebrating unique art through contemporary craft and fine art.
St. Croix Gallery displays a variety of art mediums with all kinds of price points to fit your budget.
If you don't plan to buy anything, you can look around and appreciate the art exhibits.
Romantic Things to Do in Hudson (WI)
1. Savor Every Moment at Willow State Park
Willow State Park is the perfect place for lots of outdoor recreational activities in one place.
A popular attraction in northeastern Wisconsin, this 2,891-acre state park is the perfect place for an action-packed outdoor trip for young and old alike.
Take a scenic wide paved trail along a lush tree-lined area and be surrounded by a peaceful natural area that leads to the cascading sound of Willow State Park's crowning achievement, Willow Falls.
You can pitch a tent at their campsites and spend a relaxing night under the stars surrounded by nature, or you can just spend the day exploring the park and having lunch in their lakeside picnic area.
In addition to hiking, you can also go paddling or swimming at Little Falls Lake to cool off.
Grab your fishing rod, as there are also fishing opportunities in the beautiful waters of the national park.
However you want to spend your stay at Willow State Park, there is definitely never a dull moment as you would have plenty to explore in the state park.
2. Explore Cracked Barrel Winery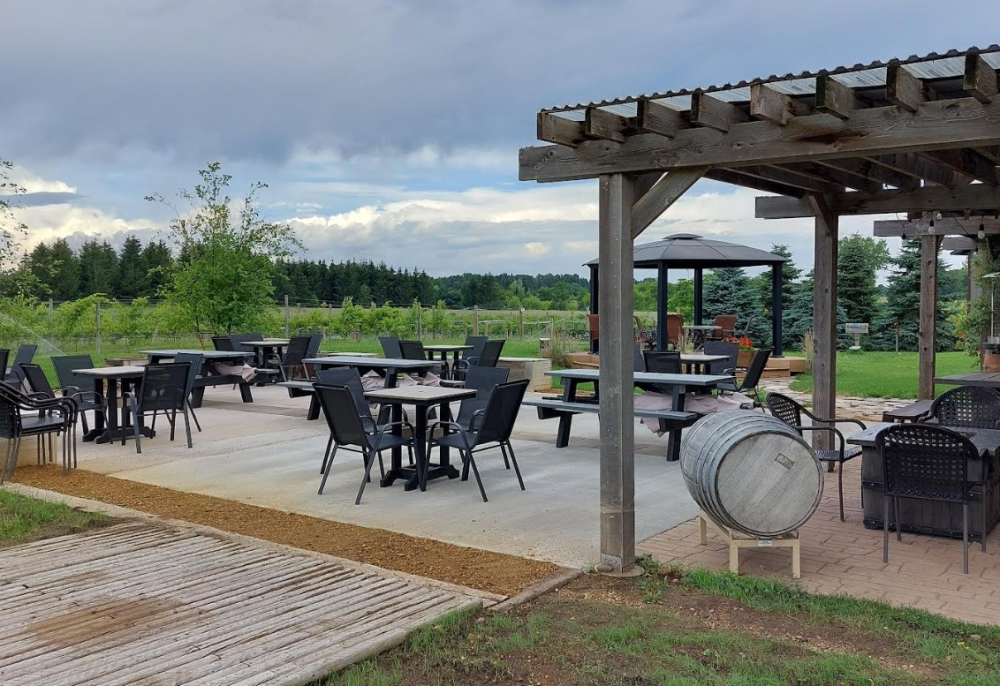 Cracked Barrel Winery offers you the chance to choose from their great selection of wine flavors at their tasting bar and take a tour of their vineyard.
You can also make your own wine according to your preferences at their Vintners Ventures Lab, and you will need no experience as they will guide you through the art and science of winemaking.
If you want to simply relax with a glass of wine, you can head out to their terrace with a fantastic view of the vineyard or head to the fireplace room and take it easy.
3. Grab a Pizza at Bricks Neapolitan Pizza
Bricks Neapolitan Pizza is a locally owned pizzeria on the east bank of the St. Croix, serving excellent Neapolitan classics since 2005.
The restaurant is anchored around the eponymous brick kiln, built from volcanic rock sourced from Mount Vesuvius, and can reach temperatures of up to 900 degrees Fahrenheit.
All pizzas are made using local, seasonal ingredients, including Wisconsin cheeses, morel mushrooms, and locally produced Thai honey with River Falls chili.
Craft paninis are also served throughout the day, along with a selection of local Wisconsin craft beers and ciders.
Also served are custom-made French coffee from Creekside Coffee Company and a selection of imported Old World wines.
Free Things to Do in Hudson (WI)
1. Relax at Birkmose Park
Birkmose Park is located on top of a hill with a wonderful panoramic view of the valley of the river St. Croix.
It is a great place to spend some quiet time surrounded by peaceful river valley views.
This park is also an ancient Native American burial ground where you can see prehistoric burial mounds.
Don't forget to bring your camera and put on your best smile as this is the perfect place to take beautiful pictures.
You should pack some snacks, have a picnic, and enjoy your meal overlooking the river and valley.
2. Explore Hudson Tree Treks
Whether you're a budding arborist or just want to explore the best of Hudson's foliage on foot, the Hudson Tree Trek deserves a spot on your Hudson Tree Treks bucket list.
The city is home to a total of five trekking routes, each of which is guided separately and stops at different types of trees.
The first option is Tree Lakefront Park, which takes visitors from Picnic Point to the Beach House.
The other is the Vine Street Tree Trek, which features more giant shade trees over an 18-block stretch.
The Historic District Tree Trek will guide guests through the community school woods of St. Patrick's, Trinity Academy, and Willow River, while E.P.
The Rock Tree Trek is probably the most diverse trek of the five.
Last but not least is the River Crest Arboretum, the city's first arboreal trek and an excellent loop trail leading to the YMCA Campground.
3. Relax at Lakefront Park
A wonderful place for a family picnic.
Plenty of parking in designated parking or street parking and beautiful views of the St. River.
Croix and ships and cruise ships. Small beach for playing and lying with children.
Trails for walking your dogs or running. There is a band for entertainment and plenty of seating (picnic tables).
Cheap Things to Do in Hudson (WI)
1. Stop by the Historic Octagon House Museum
If you want to learn about Hudson's history, the Octagon House Museum gives you a glimpse of Hudson in the 1850s-1850s.
The museum captures the interests of many with its distinctive octagonal architecture and historic Victorian-era house furnishings.
The octagonal house was built for Judge John Shaw Moffat and his family in 1855 — surrounded by beautifully landscaped gardens with a garden house and carriage house.
There is a display of artifacts and other objects from 1850 to 1950, and history buffs will certainly be interested in wandering around the house.
They also host historical events such as afternoon tea in the house, Victorian etiquette lessons, history lessons, and more to relive early life in Hudson.
2. Hang Out With Friends at Hop and Barrel Brewing
Very close to the delightful Hudson River town is Hop and Barrel Brewing, a craft beer company known for its delicious variety of craft beers.
From invigorating IPAs to delicious stouts, their 16-tap taproom has plenty of tried-and-true beers on tap.
Visit the taproom for a late-night chat with friends, or head to the taproom terrace to enjoy your drink al fresco alongside classic games like foosball, skee ball, and duck claw.
The brewery is co-founded by Brian Priefer and Justin Terbeest and managed by brewmasters Nathan Grosse and Jason Pahl.
The brewery's taproom has 6 regulars available year-round and 10 rotating and seasonal brews.
Some of the staples to try to include their fresh and easy Helles lager and malty Double IPA.
3. Appreciate Art at Seasons on St. Croix Gallery
Gallery Seasons on St. Croix celebrates the creativity, talent, and quality of art available in St. Croix.
In fact, Seasons Gallery provides so much support to local and regional artists that they represent a whopping 160 artists from the Hudson and surrounding areas.
The gallery selects each piece that appears in the exhibition from these artists.
Come to the Seasons Gallery to see fantastic sculptures, mixed media works, and even works of art created from fibers.
In the gallery, guests can also view areas dedicated to clay, glass, and metal sculptures, 2D works, and wood sculptures.
The annual jewelry exhibition in the gallery must not be missed either.
Cool Places to Visit in Hudson (WI)
1. Troy Burne Golf Club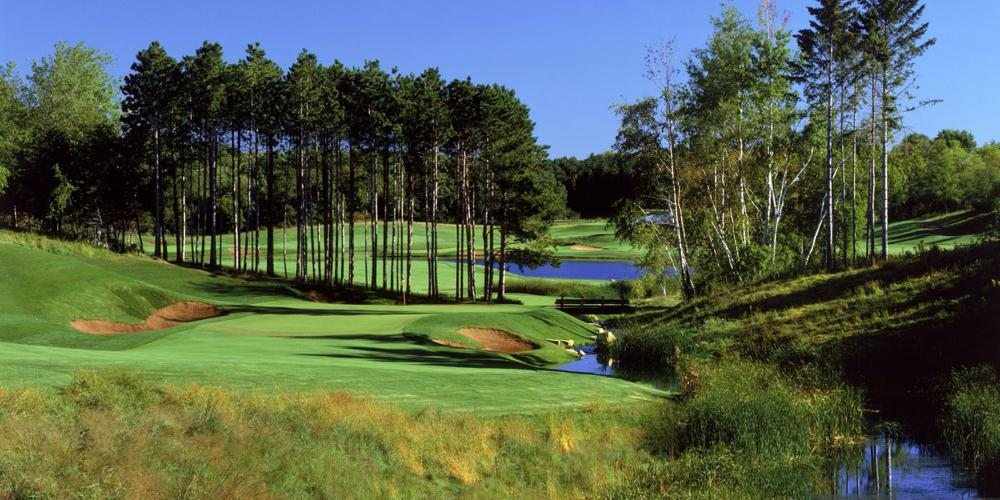 Troy Burne Golf Club was officially opened in 1999.
Troy Burne Golf Club was designed by a world-class team, including PGA athlete Tom Lehman and Hurdzan-Fry, an internationally recognized architectural firm.
Tom Lehman's experience playing many challenging courses shaped the golf club's 420-acre course into what it is today.
Troy Burne Golf Club features rolling hills, more than 120 bunkers, stadium greens, classic bent grass fairways, and prairie grass along many of the sloped hole courses.
2. Negret Wine Company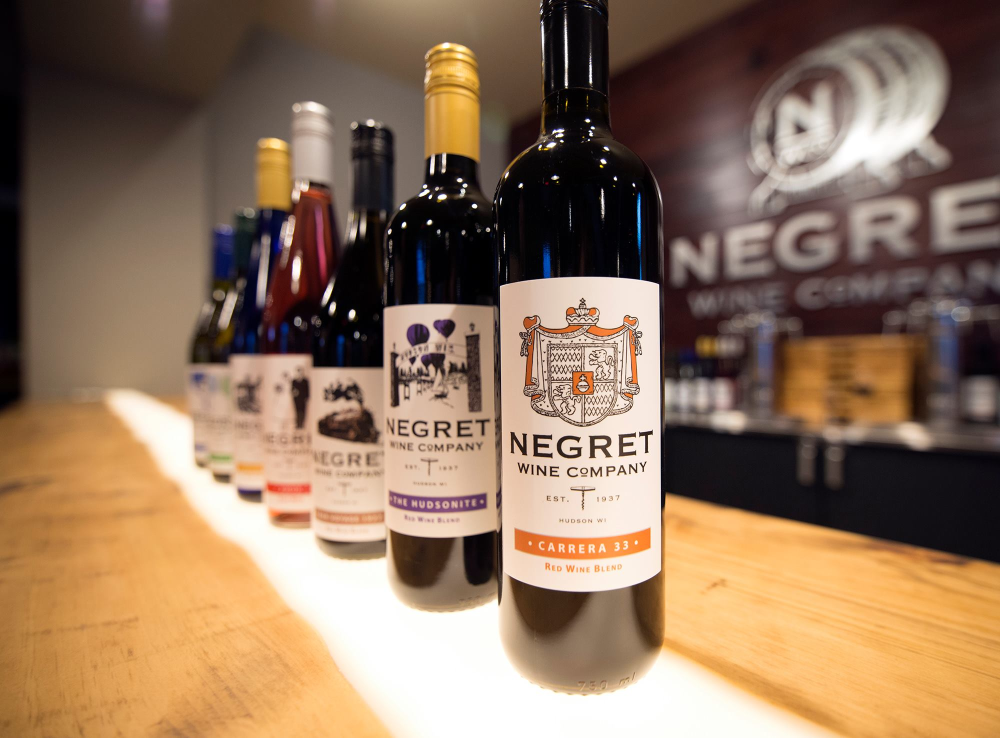 Negret winery was founded in 1937 in Bogotá, Colombia, with a simple vision: to make great wine from quality ingredients for the people of the local community.
Seventy-seven years later, Negret Wine Company (NWCo) will open its doors in early 2015, continuing this proud family tradition.
With over 30 years of experience, 3rd generation winemaker Vincent Negret wanted to bring the family business into the modern age by establishing an urban winery committed to sourcing ingredients locally and enriching the surrounding community.
3. Knoke's Chocolates and Nuts
Knoke's is full of delicious chocolates, vintage candies, and ice cream.
The chocolates are made in the shop, so everything is fresh.
From chocolate-covered nuts to chocolate-covered peppers, they have it all.
Knoke's Chocolates and Nuts has friendly staff who are approachable and a pleasure to talk to.
You will love the wide variety of treats this shop offers. They will also ship your purchase to you for an additional fee.
When in Hudson, visit Knoke's; it's a great little store.
Conclusion
Don't miss a trip to Hudson, Wisconsin, as it is packed with fun and excitement for everyone, regardless of age or profession.
Hudson is a place everyone should visit at least once in their lifetime.
You're in luck as we have made your trip easier for you with our checklist of things to do in Hudson (WI) as your guide.
Join us on Telegram
If you loved this content, do well to like us on Facebook and follow us on Twitter to get updates and engage with other people like you who wish to immigrate to Canada or just immigrated to Canada.