Ever been to Killeen City? If you have been considering things to do in Killeen (TX) while you are away, here is a guide just for you.
Killeen is a city in central Texas. Killeen is home to Fort Hood, located just one hour northwest of Austin and two and a half hours south of Dallas.
Although other major metropolitan cities have plenty to do and see for tourists visiting Central Texas, they should not ignore Killeen and other Texas cities such as Galveston.
Here, we have a list of some of the best attractions and things to do in Killeen (TX).
Fun Things to Do in Killeen (TX)
1. Check Out Boulders Sport Climbing Center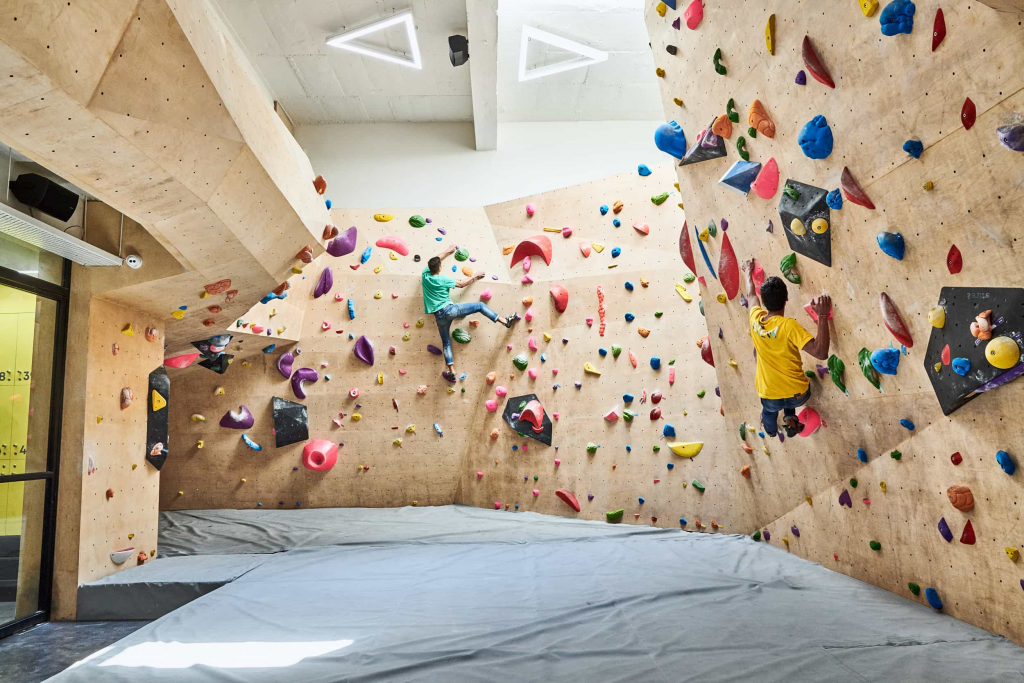 Boulders Sport Climbing Center, Killeen, has been around since 2000. It's a place for people who love adventure.
The place is full of fun and has an exciting atmosphere for visitors who want to experience rock climbing.
Experienced and inexperienced climbers can work out together on the 30-foot Abseiling Tower, 40-foot Boulders Climbing Walls, and Standing Boulder.
There are experienced climbers nearby who will guide you and help you with their courses and climbing clinics.
Boulders Sport Climbing Center also hosts exclusive events such as lock-ins, team building exercises, parents' night, etc.
For safety purposes, just before climbing, visitors are instructed to go through an introductory Orientation Class.
This is the place to put your climbing skills to the test with different wall patterns to test your body and climbing skills.
The Boulders Sports Center is open to visitors from Monday to Saturday, and the closing time is 10 pm and Sunday at 8 pm.
2. Go on a Boat Ride at Belton Lake Outdoor Recreation Area
Belton Lake Outdoor Recreation Area is a fun-filled outdoor family place to relax and shake off your stress-filled mind.
The area covers 89 acres and is close to Lake Belton. In the summer, Sierra Beach is open to visitors.
The beach has a children's playground, two 300-foot waterslides, and picnic areas.
Other things you'll find here are basketball and volleyball courts, camping, fishing, paintball, horseback riding, and cabin rentals.
When it comes to swimming, there are strict guidelines, and swimming is only allowed when lifeguards are on duty.
The site is open for visits throughout the year.
3. Try Some Local Favorites at C & H Hawaiian Grill
C & H Hawaiian Grill is one of the places you should be when you visit Killeen because they treat you to delicious food.
Here, there are many types of dishes on their menus, such as their must-try special Teriyaki, Kalua Pork, and Laulau.
Also, the environment is friendly, and you are sure to get a Kahuna hug when you visit.
The service and aura you feel when you visit the restaurant are like Hawaii, and this is the basic foundation of the restaurant, which strives to bring its culture closer to visitors and guests when they visit.
It's a great place to be, get to know a new culture, interesting people, better service, and good food. Happy visiting!
Things to Do in Killeen (TX) at Night
1. Go Bowling at Killeen Bowlerama
Bowling is an exciting game everyone enjoys, and Bowlerama Bowling is always there for that. It's one place you shouldn't miss when you visit Killeen.
Bowlerama's bowling alley has an old-school likeness to it that you'd find in the 90s.
Bowlerema also organizes competitive league play between bowlers.
Bowling here is cheap and accessible to everyone. There is plenty of beer and snacks to keep you bowling for long.
2. Make a Quick Stop at Jokers IceHouse Bar & Grill
From time immemorial, the Jokers Ice House Bar and Grill has been one of the best hangout locations.
You get delicious appetizers like onion rings, pickles and mushrooms, tacos, chicken wraps, beer cheese, different kinds of burgers, pretzels, sandwiches, and many more.
Jokers Ice Cream & Grill is a great place to spend an enjoyable evening, with an extensive collection of shows and drinks to keep you going.
There are different types of satisfying foods like fries, hamburgers, and Mexican foods like tacos and tortillas.
Here is a place where you can have fun-filled moments and relax your mind. Their environment is cozy and exciting.
You should also add Joker's Ice and House grill to your list of fun things to do in Killeen.
3. Catch Some Fun at Tyku Wine Bar and Lounge
In Killeen, Tyku Wine Bar is rated a great place to be for a night out; you should add it to your list of things to do in Killeen (TX).
With a beautiful and excellent ambiance for couples, its design makes it relaxing and comfortable.
Here is a really nice place to have some taste of fresh wines.
Nightlife at Tyku Winery is great as they treat you to fresh vegetables and hearty steaks and plenty of wine to keep you going. It's a beautiful place.
Things to Do In Killeen (TX) for Couples
1. Spend Time at Stillhouse Hollow Lake
Stillhouse Hollow Lake occupies 2,409 acres of land and is operated by the US Army Corps of Engineers.
The lake has been useful to the surrounding communities and towns as it serves as a means of water supply and flood control.
On the lake, you can catch fish such as sunfish, roach, smallmouth, largemouth, and catfish.
Corps engineers inspect two recreational parks near the lake: Union Grove Park and Peak Pa Park.
The two parks have boat ramps, docks, beaches, campsites, and restrooms with showers. You can book a camp through their website.
2. Try to Beat Each Other at Stonetree Golf Club
The golf here is exciting, and if you are a golf lover, this is one place you should not miss while visiting.
Stonetree Golf is an exclusive golf facility with a double driving range, a huge putting green, a short green, and five sets of tees for golfers of all skill levels.
Here, the course is made up of different types of trees and many fountains, and small ponds.
Stonetree Golf is also a place to meet other golfers and test your golf skills and new challenges. It is open all year round.
3. Spend Some Family Time at the Purser Family Park
Purser Family Purser Family is located on 35 acres of land and offers so many fun amenities.
Purser Family Park offers 2 acres of large and small dog parks, pavilions, a Frisbee field, good restrooms, lighted walking/jogging path.
Other features include easy street and park access, 1.5 miles of new hiking and biking trails, an efficient irrigation and utility system, and much more.
Purser Family Park has you covered if you're hosting a family reunion, birthday, or wedding.
The scenic views of the park are beautiful, with many stream crossings built to make walking efficient.
Purser Family is a must-see for anyone visiting Killeen; we urge you to consider adding this to your to-do list.
Things to Do in Killeen (TX) for Kids
1. Let Them Play at Altitude Trampoline Park
Altitude Trampoline Park is a fascinating destination for adults, children, groups, families, and anyone who wants to test their acrobatic and aerial skills.
Altitude Trampoline Park is an indoor park in Killeen and features 42,000 square feet of indoor trampolines and other trampoline attractions.
The park has a huge area for freediving with an area of ​​connected trampolines, slam dunks, and a foam pit.
This trampoline park also gives you the feeling of your childhood, and you can jump all you want and try cool flips also on the trampoline as well.
It is definitely an ideal place for birthday parties, casual games, and group events. There is a list of events in the park.
If you're ready to play blasting dynamos, jumps, and pits and destroy wonders, the park has you covered.
2. Grab Some Ice Cream Rock and Roll Ice Cream Parlor
Rock and Roll Ice Cream Parlor is a fun place with beautiful treats to keep you going during your stay, so be sure to add this place to your list of things to do in Killeen.
The place is friendly and full of excitement as they make sweet and tasty ice cream.
Other things you'll find here are banana splits, sundaes, hand-dipped ice cream, shakes, cones, and a variety of toppings like hot fudge, caramel, sprinkles, and whipped cream.
Visitors can choose from a variety of samples of premium ice cream flavors.
They have a beautiful atmosphere, amazing service, and many delicious ice cream flavors.
3. Try Some of the Best Cakes at Bite the Bagel Deli Café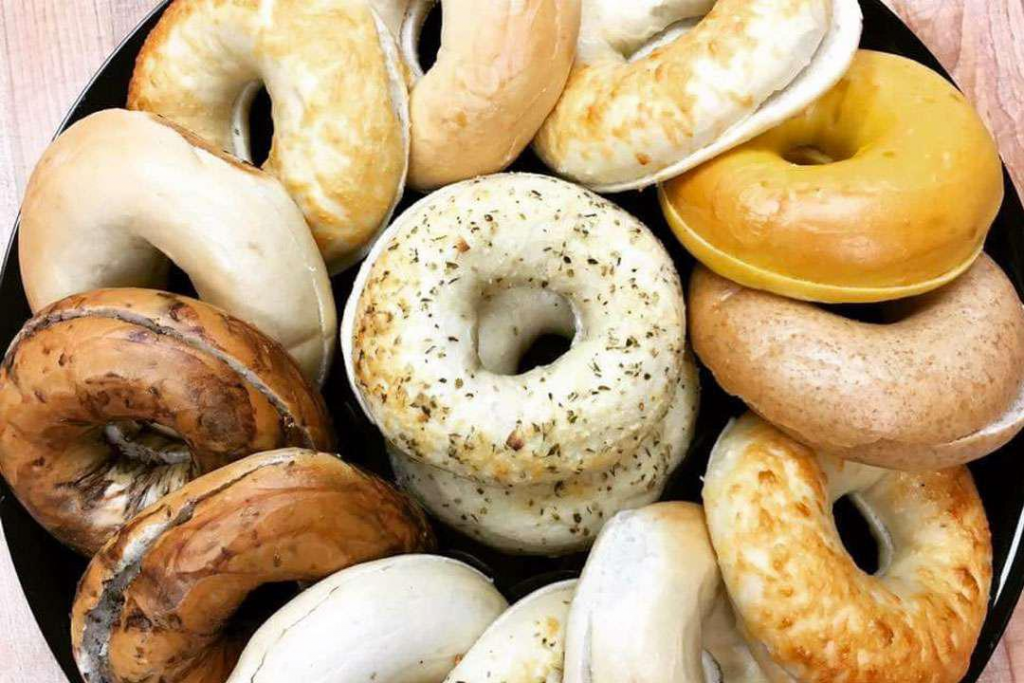 This café is one of the places to be when you visit Killeen because they have the best treats, and it's full of fun.
Bite the Bagel prepares and serves fresh, freshly baked bagels in a variety of toppings and flavors.
With a list ranging from freshly baked bagels to premium deli sandwiches, then Italian bread, desserts, soups, specialty coffees, gourmet salads, and subs, Bite the Bagel Deli Café is just the best.
Their meals are prepared daily to give you an authentic taste and provide you with the best sandwiches and baguettes you will ever find.
Their menu is made of high-quality and fresh produce, cheeses, and meats, and be sure to get the best when you visit.
The café is open to visitors every day and closes at 3 pm.
Indoor Activities to Do in Killeen (TX) for Adults (Indoor Activities)
1. Visit the Great Escape of Central Texas
Great Escape was established by Charles D and Michelle D in 2015. It is a great place to be with families and work colleagues.
The escape room is adventurous, and you like to go on an adventure with friends, colleagues, or family to know how good you are as a team.
The goal of the escape room is to encourage teamwork and stimulate creative thinking among peers and create an exciting environment.
Guests or visitors have a time limit to solve a series of puzzles in order to leave.
The escape room is built in differently-themed scenarios and fictional areas.
If solving puzzles or mysteries is your thing, then this is undoubtedly one of the best places to visit in Killeen.
2. Catch a Show at the Vive Les Arts Theatre
The Vive Les Arts theater was founded in 1976, and in 1991 it was moved to the current theater with a capacity of 400 seats.
At Vive Les Art, they are committed to providing quality cultural art to visitors and the people of Central Texas.
The theater hosts various film productions such as musicals, concerts, and plays.
Workshops are held for both adults and children, and everyone will be entertained in this theater.
The theater organizes a children's theater camp every August to entertain children.
The Vive Les Theater also exhibits works by local artists, and this can be found in the Meadows Gallery.
3. Check Out the Planetarium Mayborn Science Theater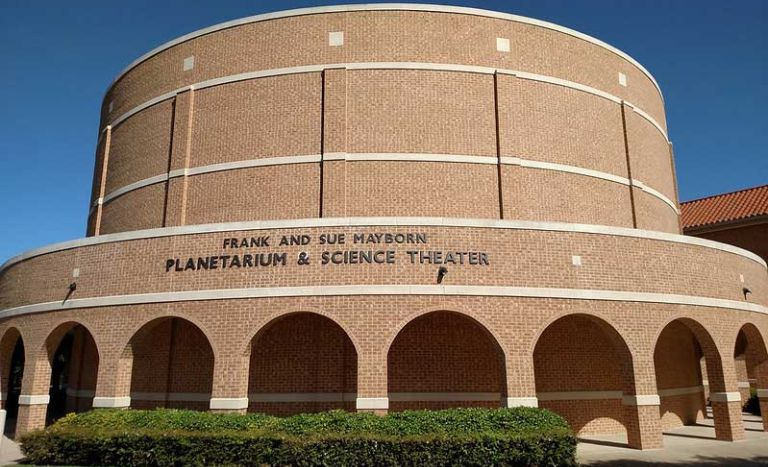 Mayborn Science is a beautiful planetarium located on the Central Texas College Campus in Killeen.
Planetarium and laser light shows like historical inventions, space, dinosaurs, inventions, and many more are available for public viewing in this theater.
The theater is a 60-foot dome-shaped projection screen that can view the stars, celestial objects, and planets.
In this Planetarium theater, you feel what it's like in space, and it's pretty beautiful.
You can also check out the hurricane simulator in the theater, the retro game room, and the exhibition room.
The theater also has other interesting and fun activities such as school trips for students, scout groups, and birthday parties.
The theater is open to visitors on Tuesdays, Thursdays, and Saturdays, and you can check their website to see their schedules for different show times.
This Mayborn Science Theater should be on your top list of things to do in Killeen (TX).
Romantic Things to Do in Killeen (TX)
1. Get Some Junks at Pfeifer's German Bakery
Pfeiffer's German Bakery has been around since 2002, making upscale German foods in Killeen.
Being a master baker in the United States and Germany, the owner of this bakery has over 25 years of experience and competence.
Their catalog here at the bakery includes sweets and baked goods such as rolls and bread, biscuits, kuchen, haferkasten, and puff pastry.
Here you will find various German foods and meats such as bierschinken, blatwurst, bologna, and bierwurst.
The staff at the Pfeiffer bakery speak German and will welcome you when you visit.
The bakery is open for visitors from Monday to Friday and closes at 6 pm and on Saturdays at 3 pm.
2. Picnic at Carl Levin Park
Highlights here include grills, picnic tables, a pond, plenty of space for outdoor activities, and a three-quarter-mile paved and easy walking and running track.
The park also has large tents of various sizes that are available for rent for parties, concerts, meetings, and much more, with a carrying capacity of over 200 people.
In the summer, the swimming pool at Cel Levin is open 24 hours a day for swimming, swimming lessons, and swimming parties.
Carl Levin Park is open for visitors daily from 5 am to 11 pm.
3. See the City via Freedom Helicopters
Everything about flying with Freedom Helicopters is breathtaking and full of fun.
Freedom Helicopter is a place you definitely want to add to your list of things to do in Kileen.
The helicopter can accommodate three passengers for a flight tour, and you can book a flight tour for a large company.
With Freedom Helicopters, choppers are always on standby to take you to the skies and offer 5.6 as well as 45 minutes of air time.
Freedom Helicopters also offers flight training, sightseeing flights, photography, etc.
Free Things to Do in Killeen (TX)
1. Visit the 1st Cavalry Division Museum
The 1st Cavalry Division Museum was built in 1971 to highlight the selfless historical contributions of the 1st Cavalry Division to military personnel and the public.
Part of the museum's mission is to acquire, interpret, preserve and display artifacts used by the 1st Cavalry Division since 1921.
Visitors who are involved in military research and documentation will find this place fascinating.
The museum preserves and hosts its historical exhibits, especially those from Desert Storm, the Vietnam War, and many other operations.
Guests are informed by a museum employee during their visit and can view the outdoor and indoor exhibits.
Museum staff will provide you with a personal guided tour during your visit to help you navigate the building.
A Treasure Hunt game created by the museum to entertain young visitors is available at reception.
2. Visit Harker Heights Community Park
You will find several picnic spots in this park. You can find a beautiful fountain that will surely catch your attention.
You can also find running routes with kilometer markers. The trails are clean and beautiful. You can walk and run here.
It's peaceful and scenic as far as the eye can see. In this park, you will find two large baseball fields.
So it would be worthwhile for you to come here with your group of friends and enjoy this sport.
The place is very attractive and worth capturing on your camera.
The place is great for kids as there is a big playground which is quite shady due to the trees around it.
3. Experience the Andy K.Wells Hike and Bike Trail
This is Killeen's first hiking and biking trail.
You can run, walk, skate, roller skate, and ride a bike (without a motor) on it.
With a 5-km of paved surface, it is a perfect destination that is ideal for cyclists.
It would be better if you came here with friends to enjoy the ride in the company of people you enjoy being with.
The trail networks are very clean and beautiful.
Since the place is dog-friendly, you can come here with your pets and create many memories.
Needless to say, the place is very beautiful with lots of greenery.
The scenic beauty will surely amaze you, and you will love to come here again and again.
Cheap Things to Do in Killeen (TX)
1. Grab a Burger at Billy Bob's Burgers
Here at Billy Bob's Burger, you can take the opportunity to try their famous fries and burgers or their delicious ice cream.
Their food is top-notch and made with the best ingredients you can find in the area, such as fresh vegetables, Texas blue bell ice cream, and locally sourced meats.
It's a beautiful place to stay, relax and watch your favorite sporting events. Every time spent here is worth it.
2. Get Some Good Spa Treatment at Ironclad Bodywork
Just after a long day of walking and sightseeing in Killeen, you'll be stressed out and need a place to keep your body in good shape, and Iron Body is here for you.
They have well-trained staff and a wide selection of massages to choose from.
Such massage options include therapeutic massage, cupping and theragun, Ashaitsu and Thai massage, Hot Stone plus warm massage, prenatal and lymphatic massage, mobile chair massage, and many more.
It's a great place to relax and let an armored therapist work on your body. They provide the best when it comes to massages.
Ironclad bodywork is always reserved. You can check out their site for massages and bookings.
Consider adding to your list of things to do in Killeen (TX).
3. Visit the Lions Club Park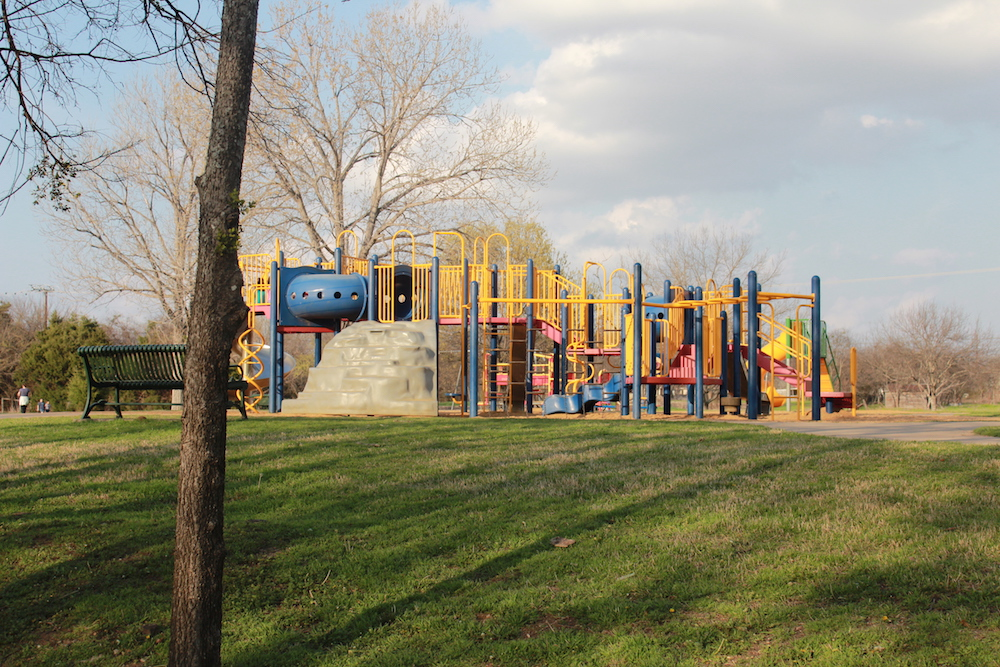 This is a park where you can spend a day outside without getting bored.
It has many attractions for children and adults. Lions Club Park is famous for its water park.
They offer opportunities for several other sports activities such as baseball, basketball, and soccer fields.
They also have soccer and softball fields. In addition, they have a large open playground. It is an ideal place to visit with children.
The large swimming pool will surely offer you a lot of fun.
They also have other facilities such as amphitheaters and meeting places. They have an excellent network of trails for cycling and hiking.
To enter this park, you must first reserve slots through the Community Center.
Cool Places to Visit in Killeen (TX)
1. 3rd Armored Cavalry Museum
The 3rd Armored Cavalry Museum was founded in 1846.
The museum preserves and tells about the history of the regiment, even about its operation up to the present day.
The museum's collections, memorials, and outdoor vehicle displays symbolize the selfless sacrifices and efforts of the 3rd Cavalry Regiment.
The museum car park and galleries were built to allow visitors to tour the museum on their own.
Visitors can still request a full guided tour. Larger group tours are allowed, and their staff is ready to take everyone around.
Historical presentations on various topics are also available in the museum.
2. Bell County Museum
The Bell County Museum is one of the places you should visit when you visit Killeen. It was established to preserve the historical records of Bell County and display this historical information for educational purposes and entertainment.
The museum houses more than 12,000 prehistoric and historical exhibits from Central Texas.
Visitors can now tour the interior of the settler's log cabin or take a trip back in time through Bell County history and exhibits.
The museum also houses a collection of C.W. Buckellew buildings on the Galt site and a miniature honoring the prehistory of the American people.
This place is open for visitors from Tuesday to Saturday.
3. Dana Peak Park
This Central Texas park is the perfect destination for spending time with the family.
This is the peninsula of Stillhouse Hollow Lake.
The scenic beauty of this piece of land surrounded by clean and clear water on all three sides is beyond imagination.
Among the attractions of this park are campsites. Visitors can rent approximately 30 campsites. Recreational vehicles are available.
You will also find numerous recreational activities such as cycling and horse riding, for which there are excellent trails.
Tourists also have the opportunity to stay at primitive campsites. These places have a table and a campfire.
You will certainly be marveled at the variety of bird species you will find here.
Whether you want to camp or spend the day outdoors, this is a great place to spend your vacation.
Conclusion
Killeen is considered a military town, but it's a friendly place for travelers. The city has plenty of recreation centers, dining, and entertainment.
There are beautiful attractions from history, military, air tours, and many more from what you have read so far.
Make this your travel guide, as it has all of the best and most fun things to do in Killeen (TX).
Join us on Telegram
If you loved this content, do well to like us on Facebook and follow us on Twitter to get updates and engage with other people like you who wish to immigrate to Canada or just immigrated to Canada.