Looking for the best and most fun things to do in Terre Haute? Then, you're in luck! This city is sure to have some great attractions and activities to give you a fun time during your vacation.
Terre Haute is a name from the French term "Terre Haute," meaning "highland."
Terre Haute is a fantastic place and educational center where several institutions of higher learning are based.
This city offers art, entertainment, theater performances, fantastic parks, golf courses, tennis ball court, and other fun attractions and activities to keep you entertained.
Planning a trip to Terre Haute, here are the best things to do in Terre Haute.
Fun Things to Do in Terre Haute
1. Make a Fun Trip to Fowler Park
Are you up for an adventure? If so, add a visit to Fowler Park to your checklist of fun things to do in Terre Haute.
Fowler Park is a pleasant park and gem with beautiful trees, spacious campsites, excellent trails, and a beach.
You will also need to bring your camera as this is a picturesque area for photography lovers.
Fowler Park is a multi-use park that features two lakes, picnic shelters, playgrounds, campgrounds, and also lots of beautiful trails, a bridge, and a pioneer village with a working mill.
The lake at Fowler Park is 25.9 acres and has a boat launch and swimming beach.
Just for added attraction, one of the lakes in Fowler Park is stocked with bluegill, sunfish, largemouth bass, channel catfish, and black crappie.
While the second lake is located on the western side of the park behind the slope, it is home to creatures such as largemouth bass, sparrow, and bluegill.
The campground has about 15 primitive campsites, shower houses, dump sites, and restrooms that are available to campers who like to come to visit.
At Fowler Park, the camping season begins on May 1st and ends on October 15th each year.
2. Visit Vigo County Historical Society & Museum
The Vigo County Historical Museum is a unique and essential attraction in Terre Haute.
The Count Vigo Museum is well maintained and educational.
Learn about Root Glass of Terre Haute as the founder of the iconic Coca-Cola bottle, known throughout the world.
You will also learn how people from all over the world immigrated to Terre Haute and the many historical events that took place.
It is located on National Road in downtown Terre Haute, and the 34,000-square-foot facilities will give you a 21st-century experience as you learn the stories of the Vigo County Historical Society and Museum over the past 200 years.
The museum also offers expanded exhibits of Terre Haute's exciting history, such as an exhibit of famous Haitians, displays of the city's historic downtown, and the immigrants who contributed to the city's growth.
You will find nice exhibits in the museum as it is fully accessible for everyone to walk around and enjoy with plenty of parking.
3. Shop at Vendors' Village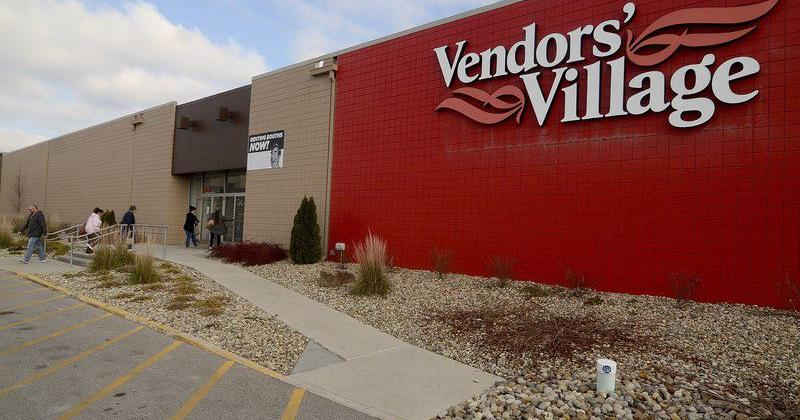 Vendor's Village is a family business previously opened by two brothers.
Vendors' Village has been in existence since 2010 and is committed to providing you with a fun and enjoyable experience.
The Vendors' Village is an indoor flea market with antiques, collectibles, housewares, sundries, and many other things you will love to purchase.
The Vendors' Village is well maintained and organized as it has several display cases that display other items.
There are approximately 400 consignment stalls in the store, and they are all fascinating to visit. The salespeople in the store are nice and also helpful too.
Things to Do in Terre Haute at Night
1. Watch a Show at Boot City Opry
Boot City is an excellent place to enjoy some entertainment and watch your favorite entertainer perform; it started in 2007.
There are also band accompaniments in which singers with good vocals sing and tell interesting historical stories during the performance.
The Boot City Opry provides a quaint, beautiful setting for relaxation and evening musical performances.
From April to December, it offers live entertainment every Saturday night.
The Boot City Opry seats 300 patrons in comfortable theater seating with a state-of-the-art sound and lighting system.
Boot City Opry can be rented for weddings, receptions, auctions, and corporate events.
The seats can be arranged to accommodate tables and chairs of close to 160.
2. Take a Tour Around the Vigo County Courthouse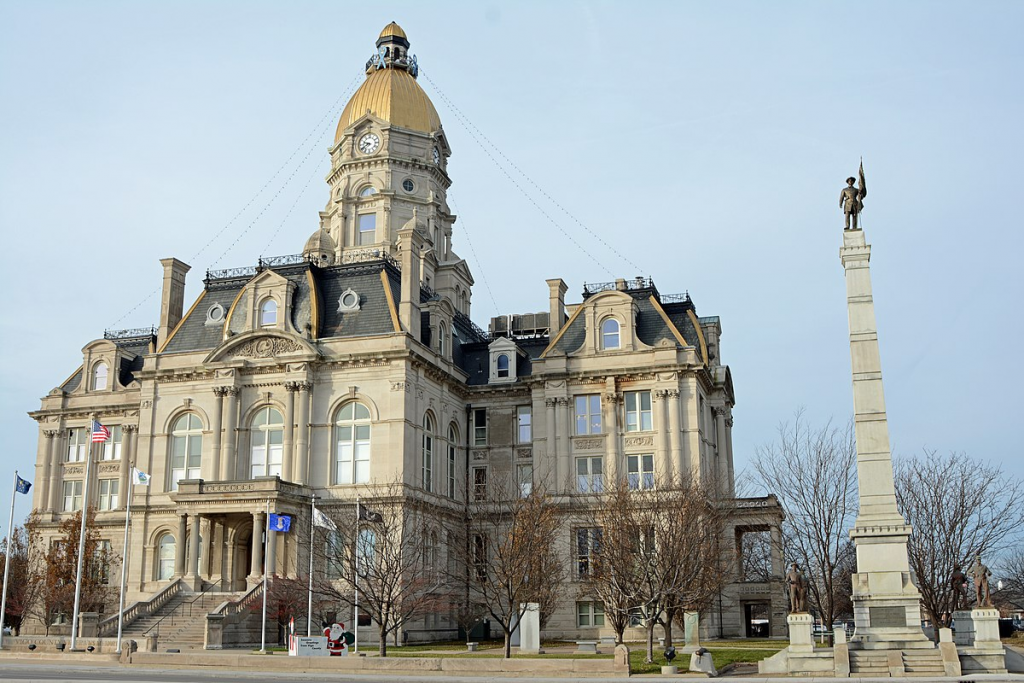 In 1818, the Indiana General Assembly created the Vigo County Courthouse, and construction began on the county's first courthouse that year.
There used to be a temporary courthouse called the Eagle and Lion Tavern at Wabash Avenue and Second Street.
The Vigo County Courthouse is a courthouse in Terre Haute, Indiana, and the seat of government for Vigo County.
The Vigo County Courthouse was placed on the National Register of Historic Places in 1983.
The Vigo County Courthouse is an impressive piece of architecture designed for you to view and enjoy a wonderful visit.
The ground floor of the courthouse was completed in 1822 and immediately became the site of court hearings, elections, lectures, political rallies, public town meetings, sermons, and much more.
There are plenty of prominent lawyers from the region who began their careers in the Vigo County First Court, those as Thomas H. Blake, James Whitcomb, Elisha Mills Huntington, and Edward A. Hannegan.
3. Spend Time at Crossroads Repertory Theatre
Do you like art shows? Want to learn about Terre Haute's history? Add a visit to the Crossroads Repertory Theatre to your list of things to do in Terre Haute.
Most productions at Crossroads Repertory Theater have open seating so that people who have reserved a specific seat arrive early before the event begins.
The production features a combination of Equity or Actors Theater Guild performers and students performing in the theater.
Admission is affordable, and students get in for free and soft drinks, and snacks are offered during the break.
Things to Do in Terre Haute for Couples
1. A Trip to Eugene V. Debs Museum
The Eugene V. Debs Museum is the final home of Eugene V. Debs and Katherine Metzel Debs.
After many changes over many years, it was later purchased in 1962 by a small group of Terre Haitians who greatly admired Debs.
The Eugene V. Debs Museum is recently owned and operated by the Debs Foundation as a free museum.
The interior of the museum contains many of Debs' possessions and other artifacts from his life.
The rooms at the Eugene V. Debs Museum are open for visitors to walk through and explore.
Visitors are expected to treat the collections and artifacts with respect as they walk through the rooms. There is also a 75-minute guided walking tour available.
The museum is spectacular, inspiring, and informative.
Visit the Eugene V. Debs Museum, which is open to the public, and admission is free.
2. Shop at Honey Creek Mall
It was previously established in 1968 as Honey Creek Square.
It was later expanded in 1973 and 1981 and renovated in 1992 and 2007.
The mall was then renamed Honey Creek Mall during a renovation in 1992.
As of 2019, Honey Creek Mall is now owned by Out of the Box Ventures, a subsidiary of Lionheart Capital.
Honey Creek Mall is an exciting shopping center in Terre Haute, Indiana, covering 680,890 square feet (63,257 m2) of gross leasable area.
Honey Creek Mall is located in a good area with available parking.
The number of shops in the mall gives you a lot of things you want. Honey Creek Mall has stores like Hollister, PacSun, Glicks, TradeHome, Francescas, JC Penny, Victoria's Secret, Claire's, and other fantastic stores to visit.
3. Spend a Night at Terre Haute Masonic Temple
The Terre Haute Masonic Temple is a historic building, and the cornerstone was laid in 1916 and opened in 1917.
There is a lot to discover and learn in the temple.
The Terre Haute Masonic Temple was built by A.W. Chairmaker, with Archie H. Hubbard working as an architect.
The site was later commissioned by the Terre Haute Masonic Temple Association.
The first floor of the temple is the public floor, which contains a library, drawing room, meeting room, ballroom, office, card room, and women's and men's changing rooms and toilets.
The second floor consists of the Blue Lodge and the Order of the Eastern Star and houses three lodges, toilets, and a lounge.
The third floor houses the three bodies of the York Rite, namely: the Knights Templar Commandery, the Royal Arch Chapter of Masons, and the Council of Royal and Privy Masters, while the fourth floor consists of the vestry, organ choir, and chancel.
Things to Do in Terre Haute for Kids
1. Visit Terre Haute Children's Museum
The Children's Museum of Terre Haute is full of fun and engaging activities for children of all ages.
There are many unique activities for children under four, such as under construction, AIRways, Rev It Up! Race Car, Toddler Zone, Dig It, Water Works, Ag-Citing, Build It, The Kitchen, and other games they will love.
There are also toy shops for children aged five to eight.
Games like Fresh and Fit Market, Tree House, Under Construction, Dig It, Kinetic Balls, WTHCM Studio, Ag-Citing, Health Zone, Ropes Challenges Course, and many more games will make their visit fabulous.
Children aged nine to twelve can check out the Physics, Kinetic Balls, WTHCM Studio, Under Construction, Build It!, Health Zone, and Ropes Challenge Courses.
The Children's Museum of Terre Haute offers other programs such as field trips, camps, learning labs, discoveries, self-guided tours, summer science camps, and other educational activities for your children.
There are exhibits and many traveling exhibits that attract visitors to the museum.
Visiting the Children's Museum of Terre Haute is one of the most fun things to do in Terre Haute with the family.
2. Let Them Play at Deming Park
In 1921, Demas Deming Jnr, the child of early Terre Haute settlers, began developing the district on a large tract of land owned by his family that later became Deming Park.
The Deming family built a scenic boulevard with a scenic highway stretching from 19th Street to Fruitridge Avenue.
Deming Park is an extensive park in the Terre Haute park system and is located on the east side of Terre Haute.
Deming Park is 177 acres and includes Oakley Course, Clark-Landsbaum Arboretum, 18-hole disc golf course, public swimming pool, Spirit of Terre Haute miniature train, various sports facilities including tennis and basketball courts, and two lakes.
Deming Park is a pleasant park suitable for your families or friends and nature lovers.
Should you want to play disc golf for fun, add a visit to Deming Park to your checklist of fun things to do in Terre Haute.
3. Make a Visit to Hawthorn Park
Hawthorn Park features a lot of hawthorn trees growing on the ground, and the park was called Hawthorn Park.
There are two areas in Hawthorn Park, the wetland and the upper lake, both of which have trails that surround them.
Hawthorn Park is always full of campers during the camping season, which runs from May to October.
The park's three picnic shelters each hold 200 people and are available for year-round rental.
The main purpose of the lake is watercourse management, with a secondary use being fishing.
The lake consists of largemouth bass, canyon catfish, bluegill, sunfish, black scavenger, warmouth, and walleye.
Hawthorn attracts several visitors such as swimmers, school groups, family and school groups, anglers, businesses and rental organizations, individuals looking for a scenic setting, and many more.
Indoor Activities to Do in Terre Haute for Adults (Indoor Activities)
1. Time Out at Candles Holocaust Museum
Explore the Candles Holocaust Museum and enjoy a holographic image of Eve.
The museum is an influential museum about Eva Kor and her sister and what they went through as part of Dr. Mengele's experiments on the twins.
There is a lot to learn and explore as you ask questions and get answers.
Talking to a talking hologram, Eve lets you ask questions as she answers, which is fun and innovative.
There are also reading materials about the survivors' stories at the Candles Holocaust Museum. The museum is engaging, entertaining, and informative.
It is an excellent area to visit and a beautiful experience that will stay long in your memory as there is a lot of information to read in the museum.
Visitors or students on a field trip should visit the area as it is well worth your visit. The entrance fee is also affordable.
2. Watch a Game at Hulman Center
If you are visiting Terre Haute, add a visit to the Hulman Center to your checklist of things to do in Terre Haute.
The Hulman Center opened on December 14, 1973, and is home to the Indiana State Sycamores men's basketball team.
The Hulman Center was renovated in 2018 by Indiana State University.
The Hulman Center offers a multi-purpose arena with a capacity of 10,200 seats and has hosted many concerts in its history, such as Frank Sinatra, Johnny Carson, Elvis Presley, Van Halen, Kiss, and John Denver.
It has been a venue for several NCAA championship events, such as the 1974 Midwest Region in the NCAA Men's Basketball Tournament and the 1979 Missouri Valley Conference Men's Basketball Tournament Title Tournament.
You will love this place, especially for a basketball lover.
You can also take photos and view the statutes of various famous basketball players.
3. Enjoy a Display at Indiana Theatre
For some theater time, make sure you add a visit to the Indiana Theater to your list of things to do in Terre Haute.
The Indiana Theater first opened its doors to its patrons on January 28, 1922, as it occupies a unique place in the design of American theater architecture.
Terre Haute resident T.W. Barhydt founded the theater as a rare lasting gift to the people of Terre Haute.
Over the years in the theater's history, it has hosted several events from performing arts, vaudeville, cinema, and community celebrations of all kinds.
The theater has about 1,600 seats for important social events or gatherings like weddings, fundraisers, entertainment, etc.
You will love this beautiful historic building because the marble steps are exquisite, and there is a lot to learn and discover.
Romantic Things to Do in Terre Haute
1. Relax With Some Wine at WaterTower Estates
WaterTower Estates was founded in 2016 and designed to fill a need in the Wabash Valley by creating a premier winery in Terre Haute while preserving the local heritage of the past.
At WaterTower Estates, their passion is to create and serve you wines of the highest quality.
The ingredients used at WaterTower Estate to produce the finest wines are the best of their kind. The environment is family-friendly as well as for everyone to come, enjoy and be happy.
The owners and staff are nice and friendly and will offer you a pleasant and relaxing experience.
You can also see fabulous gifts and other beautiful things that you will love to buy for your friends or family.
2. Spend Time at Dobbs Memorial Park & Nature Center
Here usually serves as a place to preserve and maintain all kinds of wildlife and plants native to Indiana, especially the trees there; it was established in the year 1977.
There are several beautiful birds in the nature center, and of course, it offers visitors the opportunity to enjoy a close-up view through the unique one-way glass.
You will see birds, crested tit, white-breasted nuthatches, fox squirrels, various woodpeckers, Carolina tit, raccoons, and many more.
You will need to bring your camera with you because the park is beautiful.
You could sit and watch all day. The ponds and trails are also beautiful.
Other park attractions at Dobbs Memorial Park and Nature Center include the Native American Museum, butterfly garden, prairie restoration, wetland, pond, playground, old-growth forest, state wildlife preserve, 1903 Pennsylvania Railroad Caboose, picnic shelters, etc.
3. Relax at Vigo County Public Library
If you need some research in an area that can research ancestors, the Vigo County Public Library is one of the best areas to visit.
The Vigo County Public Library is an excellent place to learn with lots of informational materials and neatly organized history books.
The librarians are very helpful and knowledgeable, which will help you with your time in the library.
The Vigo County Public Library has a computer for your research, and there is always something to do.
The library has many programs for children and adults. The library organizes other interesting events on weekends or holidays.
The comfortable and beautiful environment will make you want to take a book, find a seat and start reading right away.
The library consists of other basic materials such as newspapers, magazines, local history, genealogy materials, reference help, children's stories, and many other things that you can find in the library.
Free Things To Do In Terre Haute
1. Go Biking at Griffin Bike Park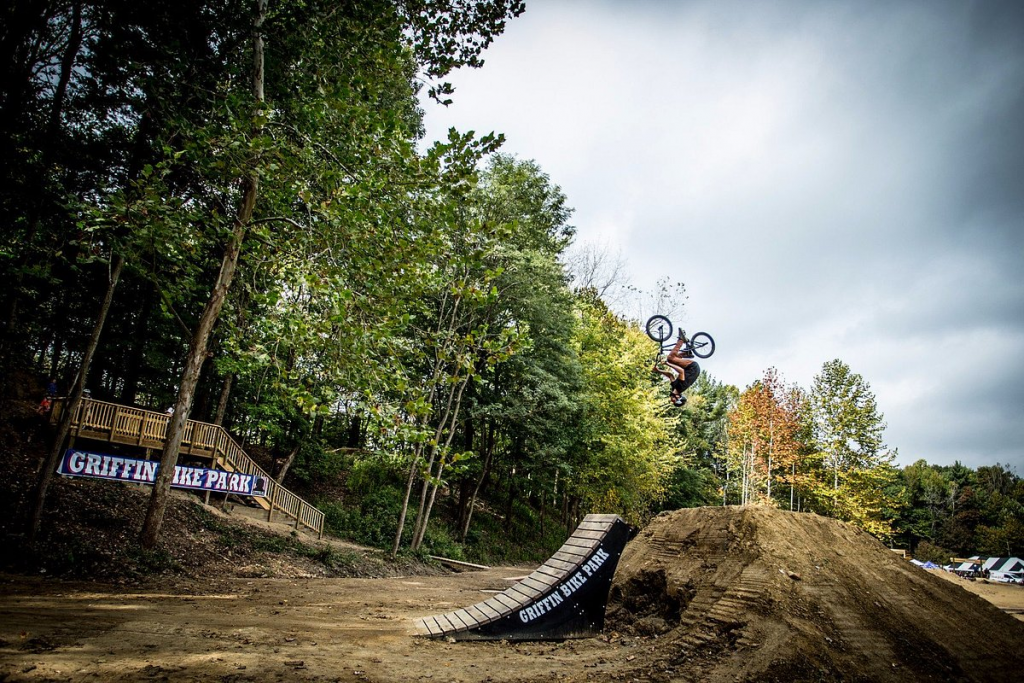 Do you love cycling, or you're just looking for a good place to take your bike for a serious ride? Then Griffin Bike Park is a good place for that.
Griffin Bike Park is a spectacular park where riders will enjoy an incredible riding experience.
The park is for anyone with appropriate cycling skills and abilities.
Bike parks an excellent and well-maintained trail with sections for those who love stunts and jumps.
If you also want to teach your friends or family to ride a bike, there are designated places where you can teach someone to ride on the trails.
You can also enjoy the stunning view or go kayaking in the beautiful river if driving is not your thing.
Take a walk in the park with family and friends and enjoy a relaxing and beautiful place.
2. Terre Haute Action Track
It is a half-mile dirt track at the Wabash Valley Fairgrounds that hosts sprint car and Silver Crown events and the United States Automobile Club's annual midget car events.
The Terre Haute Action Track is also known as the Action Track.
Established more than 50 years ago, the north side of the track runs parallel to the Wabash Valley Dragway's eighth mile.
It offers a variety of amenities, including grandstand seating, grass parking, RV, trailer, tent camping, and pits.
3. Worship at Saint Benedict Catholic Church
The original building was founded at the end of the Civil War by several German immigrants and was dedicated to the Church of St. Benedict in 1864 and served Benedictine priests.
Built in the shape of a cross, the church has two large towers with prominent domes, a 60-foot-wide nave, and a large 120-foot-long transept.
The church has three bells named after saints, St. Francis, St. Benedict, and the Holy Virgin.
Cheap Things To Do In Terre Haute
1. A Tour Around Swope Art Museum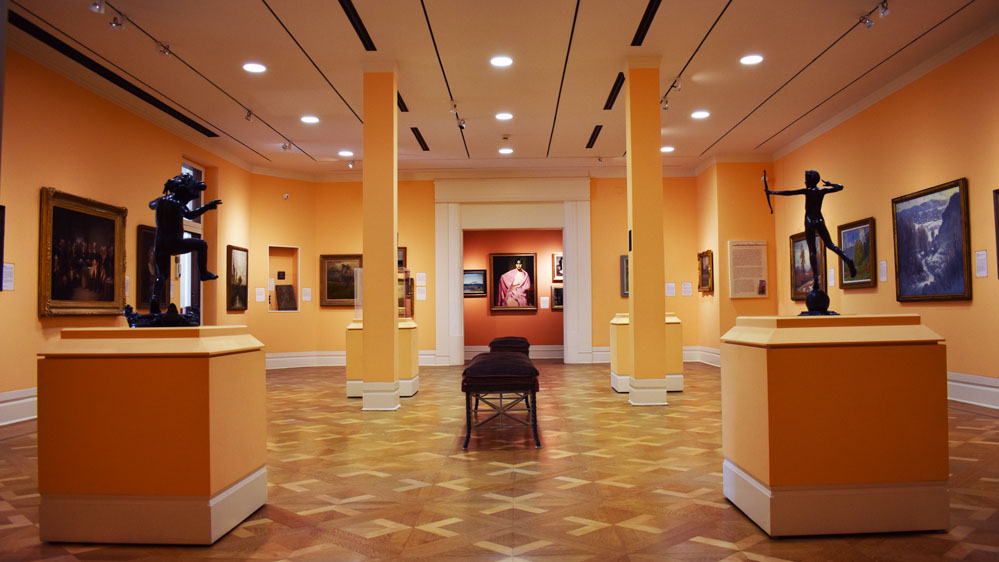 The Swope Art Museum is open every Tuesday through Saturday from noon to 5 pm.
The Swipe Art Museum was planned for September 26, 1939, and officially opened to the public on March 21, 1942.
The Swope Art Museum is committed to collecting, preserving, and celebrating American art by hosting programs and shows to engage and educate the public and the people whose lives it touches.
The museum improves culture and contributes to the economic development of the city.
The Swope Art Museum also hosts summer youth classes, art lectures, and presentations and sponsors annual student art exhibitions.
2. Visit Clabber Girl Museum
There are many historical artifacts to explore at the Clabber Girl Museum as it consists of pictures and art by creative artists.
Some of the historical images you'll find at the Clabber Girl Museum are the 1892 grand opening of the Hulman Building, an old Indiana Clabber Girl Advertisement, a Hulman and Company car from the 1880s and more.
You'll also discover a vintage Clabber Girl baking powder can, a Hulman Coffee Company image of an actual Jabez Burns and Sons coffee roaster.
The museum is accessible and worth a stop!
3. Watch a Game at LaVern Gibson Championship Course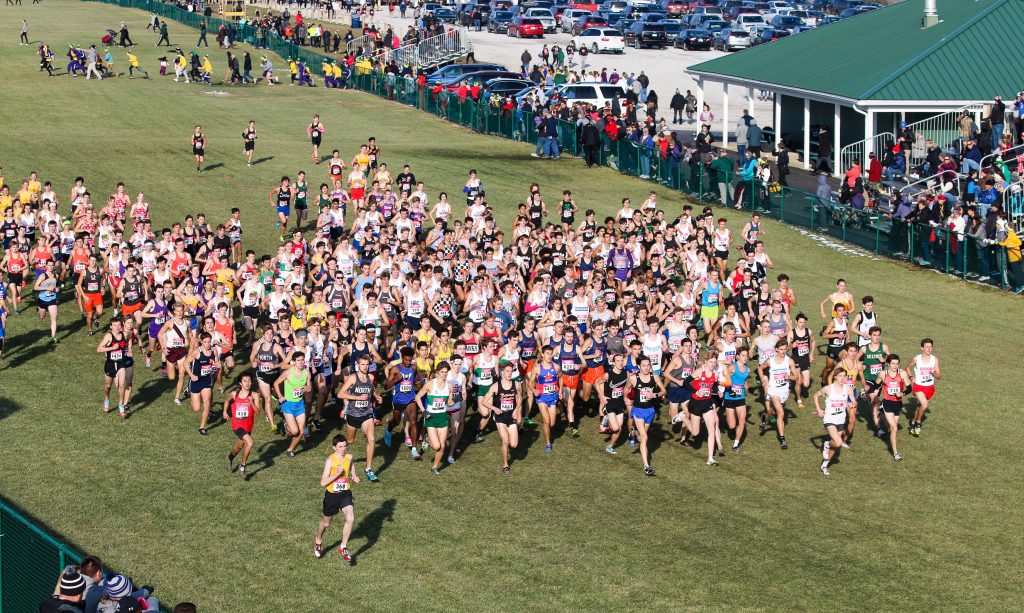 For sports, add a visit to the Lavern Gibson Championship Course to your checklist of things to do in Terre Haute.
The Lavern Gibson Championship Course is a large sports complex on the east side of Terre Haute that is used for cross-country skiing.
The LaVern Gibson Championship Course is a fun, engaging, and fantastic place to visit.
College or high school students organize various competitions in the Championship, enjoying what they do. School events can also be organized there.
The State Cross Country Finals were recently held at the LaVern Gibson Championship Course.
The large sports complex can accommodate many people with ample parking space as it is a 250-acre site.
The championship course is for you if you love sports so much, especially games like Cross country running.
4. See Stiffy Green the Bulldog
Located at the Vigo County Historical Society Museum, Stiffy Green is a statue honoring Indiana's most popular bulldog.
It is based on the story of Stiffy Green, that tells that when his owner died in 1921, he refused to leave him and kept running away and returning to Highland Lawn Cemetery to sit in the Heinl's mausoleum.
Finally, he eventually died on the steps of the mausoleum and was mummified and placed in a tomb with his beloved owner.
Thereafter the mausoleum was vandalized, and Stiffy was damaged; it was donated to the Historical Society and is now on public display.
Cool Places To Visit In Terre Haute
1. Native American Museum
The Native American Museum, located in the stunning Dobbs Memorial Park, is the only museum operated by the city's park department in the Midwest.
The Native American Museum offers a variety of Indiana lodging, memorabilia, and other educational plaques.
The museum is open to people and visitors who like to visit the place because it is free.
The Native American Museum also hosts seasonal exhibits and other permanent exhibits on the history and culture of local tribes.
It has a library that offers weekend programs for children and adults.
Permanent exhibits consist of the ways of life of the indigenous people in the northeastern forests.
2. Terre Haute Brewing Company (THBC)
Being the oldest brewery in Indiana and the second oldest in the nation, with a long and rich history Terre Haute Brewing Company (THBC) dates back to 1837.
Housed in the original building where Chauncey Warren and Demas Deming Sr. founded the brewery in the mid-19th century, the brewery produces modern, high-quality beers ranging from Wango Tango IPA to Velvet Cream Milk Stout and Stiffy Green IPA, and then the Americana Lager Beer.
The Terre Haute Brewing Company (THBC) also offers guided tours and tastings of the facility and its top products.
3. Hatfield Hall
Located on the campus of the Rose-Hulman Institute of Technology, Hatfield Hall hosts a variety of world-class performances, from musicals and concerts to dance recitals and student ensembles.
The theater produces a calendar of productions and performances, from well-known plays to upcoming concerts by emerging artists.
Conclusion
Terre Haute is the perfect place for a fun vacation with friends and family, as there are plenty of promising packages waiting for your visit.
There are amusement parks, campsites, playgrounds, and other exciting places that you can visit to have a good time with friends and family.
You will also love a charming walk on excellent trails with the people you love.
There are museums to explore, shops to buy beautiful furniture and other items for your home.
Get ready and prepare yourself for your next vacation to Terre Haute and discover the city's exciting history. Have fun!
Join us on Telegram
If you loved this content, do well to like us on Facebook and follow us on Twitter to get updates and engage with other people like you who wish to immigrate to Canada or just immigrated to Canada.