You may have heard about Oscoda (MI) or considered it a great holiday resort. No problem! Here is a list of the best and most fun things to do in Oscoda.
Oscoda is an unincorporated community in Iosco County, Northern Michigan, and a census-designated place. According to the records of the 2020 census, 916 people reside in the town.
This lovely community in Oscoda is well-known for its walleye fishing. The town is also a haven for history buffs, explorers, and lovers of the great outdoors.
Visit as soon as possible to take advantage of the various chances and see the area's stunning features, which include the rare occurrences of lush greenery, the brilliant blue waters of the wetlands, and the lovely sandy beaches.
Let's investigate the 23 most enjoyable things to do in Oscoda, Michigan.
Fun Things to Do in Oscoda (MI)
1. Play Golf at Hunts Canoe and Miniature Golf
The oldest miniature golf course in Northern Michigan may be found at Hunts Canoe and Miniature Golf, which dates back to the 1950s. It still has the original challenges that are great for parties. So be sure to bring the whole family around for a fun challenge.
They also provide a variety of kayak models for rent, including sit-on-top and sit-in kayaks, double kayaks, and other open- or closed-bottom tubes.
It is the perfect location for holding gatherings, birthday parties, and other special events. They have a really warm and inviting staff.
2. Engage in Watercrafting with Sunnybuns Canoe Rental
Visit Sunnybuns Canoe Rental for one of the greatest ways to enjoy your trip in Oscoda, Michigan. They have been in business since 1986 and provide visitors with watercraft rental services.
Lake Huron is the second-largest of all the Great Lakes of North America, a major draw in this region of the nation. Pontoons, wave runners, boats, and jet skis can all be rented by visitors to participate in the different water sports available here.
Before your visit, you can reserve any watercraft you want to use to guarantee it will be available. The establishment also features a top-notch team that is always willing to assist.
3. Hiking Along the Highbanks River Trail
When you seek an exciting thing to do in Oscoda, Michigan, Highbanks River Trail is worth a visit. Visitors take a leisurely trek while exploring the trail and taking in the breathtaking scenery of this natural setting.
The spectacular vistas of Au Sable Lake and the dunes are visible from the Highbanks River Trail. The picturesque views of the calm blue waters and lavish greenery are other breathtaking sights.
Fall is a wonderful time to travel since you can view the stunning fall foliage. During the summer, you can see a spectacular bald eagle nesting. On difficult terrain, you can also enjoy skiing in the winter.
Visitors can also take gorgeous photos; this location makes for a great picture.
4. Rent a Boat and Go Tubing with Oscoda Canoe Rental
On River Road, Oscoda Canoe Rental is about 0.5 miles from US23. It is a well-known provider of boat rental services in Oscoda. The AAA Michigan Living Magazine named it one of Michigan's favorites.
For their two and four-hour outings, they offer rental services for their single and tandem kayaks. Since the tubing is a great way to spend the day on the AuSable River, rental services are also offered.
If you choose larger canoes, you can bring your dogs along as long as they wear life jackets.
Things to Do in Oscoda (MI) at Night
Watch a Show at Shoreline Players Theater
One of the exciting things to do in Oscoda, Michigan, is to attend a performance at the Shoreline Players Theater if you enjoy theatrical productions and shows.
Since its opening in the 1970s, Shoreline Players Theater has provided a stage for numerous residents to display their abilities.
The Shoreline Players Theater is committed to providing top-notch entertainment to all audiences through live productions of musicals, comedies, dramas, and other performances.
Attending this event at night is one of the most exciting things to do in Oscoda.
Things to Do in Oscoda (Mi) as Couples
1. Lodge at Lakewood Shores Resort
Along the borders of Michigan's scenic Huron National Forest and placid Lake Huron, the Lakewood Shores Resort is situated.
Throughout their stay in Oscoda, guests are provided with the highest level of comfort at the Resort. Visitors can choose from various beautifully designed and furnished rooms with all the conveniences needed to have a wonderful experience.
When staying at Lakewood Shore Resort, you can easily access the three fantastic 18-hole golf courses where you and your family can enjoy golf.
2. Shop and Dine at Oscoda's Downtown District
Visiting downtown is one of the best things to do in Oscoda, Michigan. Without dining and shopping in the city's center, no trip to this region of the country is complete.
You can visit this downtown section to take in the wonderful views of the seashore and the many food and retail options nearby.
You can explore the different stores that offer you a wide range of unique things. Additionally, you can enjoy a delectable supper at one of the renowned restaurants nearby.
3. View Art at Art on the Beach
For over 30 years, Oscoda, Michigan, has hosted the Art on the Beach exhibition, usually during the final weekend of June at Oscoda Beach Park.
On the banks of Lake Huron, more than 100 artisans nationwide participate in the event.
Crochets, wood signs, cedar birdhouses, stained glass, sun catchers, and other products are just a few sold at the festival. Each item you can buy here is special and difficult to get elsewhere.
It's an authentic exhibition of fine art. So, if you're in town for the event, be sure you go, especially if you're an art enthusiast.
Things to Do in Oscoda For Kids
1. Have a Picnic at Pocket Park
While in Oscoda, Michigan, make sure to visit Pocket Park. It is a tiny roadside park with seats, beautiful natural scenery, and flowers.
If you visit during the Park's peak bloom, you will be greeted by a vibrant flower display and cobbled trails that swerve on the Dwight Street sidewalk, leading to numerous benches for relaxation.
Pocket Park is also close to various eateries, shops, bars, and local businesses. Even though it's a small park, it promises to be entertaining and exciting for you and anybody else you bring.
2. Camp at Old Orchard Park
You may have a nice day with your family in Old Orchard Park. You can choose camping because the region has a campground with all the amenities you'll need for a wonderful camping trip and a playground for the kids.
The lake, which is close by, can be seen from the Park and is beautiful. To have fun on the lake, you can rent a pontoon boat. This is one of the most thrilling to do in Oscoda.
Just remember to pack everything you'll need for a fun camping trip and ensure you spend time with friends and family roasting marshmallows around the bonfire.
3. A Trip to Oscoda Beach Park
Checking out Oscoda Beach Park is among the top things to do in Osacado, Michigan. This is the place to be if you want to have a fantastic time with your kids.
You can have a great day at the beach by relaxing on the sandy shore or taking a stroll in the water to escape the sun's heat.
In addition to the water sports you can enjoy here, the Park has a skate park, a pier for walking and sightseeing, and a play area for children of different ages.
There is a picnic pavilion with grills in the Park where you can prepare a barbecue and enjoy a fun lunch with the entire family.
You can attend the weekly movie night at the pier during the summer. This event and the musical performances hosted at the bandshell in Oscoda Beach Park are free for everyone to attend.
However, nearly all the amenities required for an ideal beach trip are at this beach park.
Indoor Activities to Do in Oscoda (MI) For Adults
Go Bowling at Vista Lanes and Lounge
The Vista Lanes and Lounge is a great location to visit if you want to go bowling with friends and family.
You can enjoy a wonderful day playing jukebox kara, unwinding over a drink, and participating in bowling competitions with friends and family.
There are many delicious foods to choose from here. Additionally, they have top-notch customer service to ensure you enjoy your stay.
Romantic Things to Do in Oscoda (MI)
1. Tour With AU Sable River Queen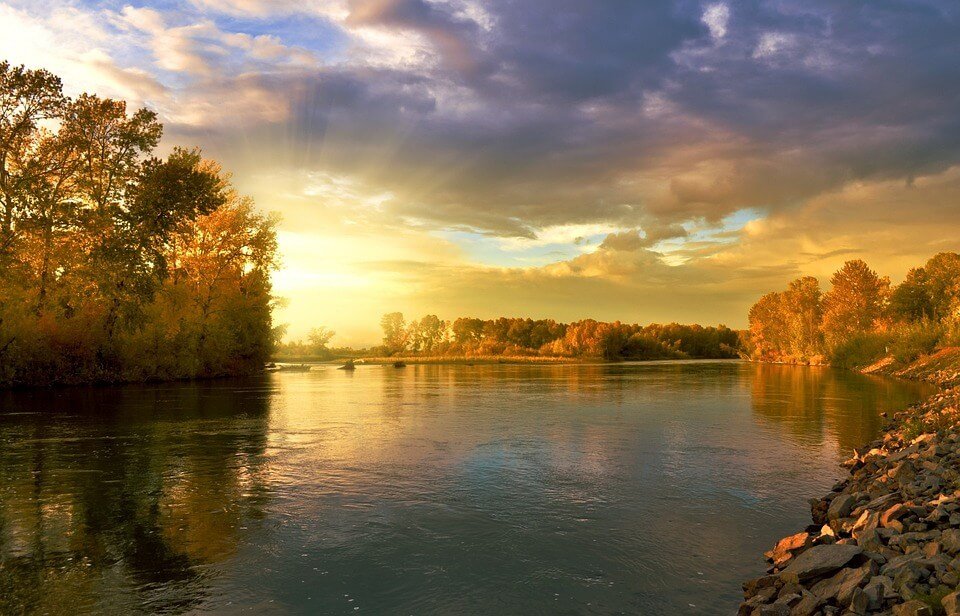 A tour of the Au Sable River's calm waters should be the next thing on your agenda in Oscoda, Michigan.
The only paddlewheel riverboat company in Northern Michigan still in business is the Au Sable River Queen. Additionally, it offers guests a two-hour excursion to witness wildlife while exposing them to the gorgeous views of the Au Sable River.
This location has a snack bar, a cozy lower deck, and restrooms to give you the comfort you require throughout your tour.
2. Paddling With North Country Canoe Rental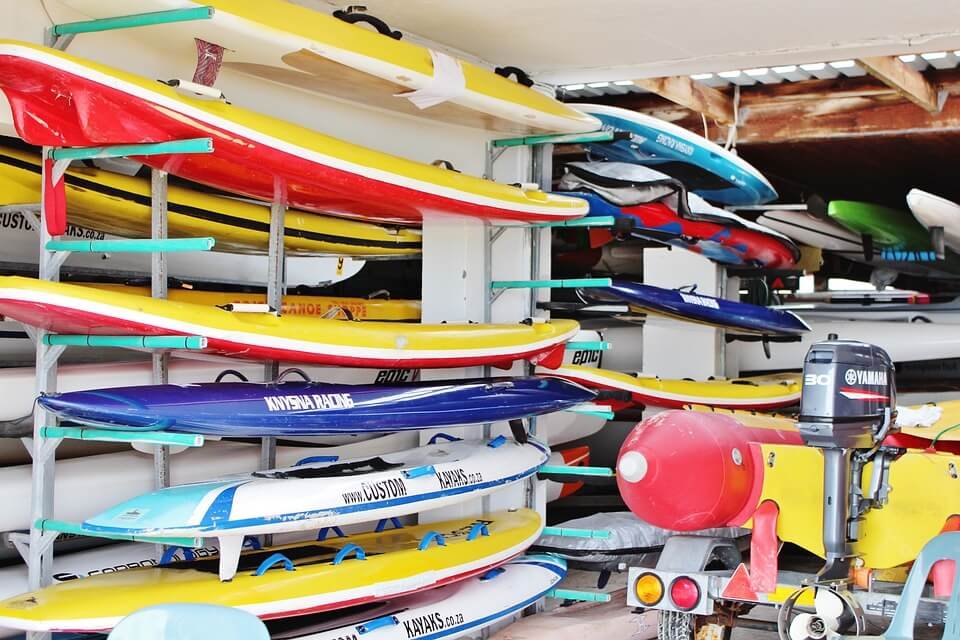 In addition to the Au Sable River, North Country Canoe Rental provides outfitting services for parties, families, and friends. Additionally, it offers excursions and a variety of watercraft services to visitors.
The main goals of North Country Canoe Rental are to give customers the best possible service and to maintain a safe and clean AuSable River.
They offer tours like the Whirl Drop Pool Drop, which is about 6.5 miles long and takes about 2.5 hours to paddle, and the 12.5-mile Foot Drop expedition. Paddling takes about 4.5 hours to complete this journey.
Free Things to Do in Oscoda (Mi)
1. Hike in Clarks Marsh
Suppose you're looking for a spot to go hiking outdoors; head to the Clarks Marsh. Excellent hiking routes, wild raspberries, lovely marshes, and beaver dams can all be found there.
The Clarks Marsh is located along Perimeter Road, close to the Oscoda Wurtsmith Airport. A network of unpaved woodland pathways surrounds a large marsh.
As a result, the peaceful setting attracts a variety of bird species, including Virginia Rails, Marsh Wrens, Swap Sparrows, Blue-headed Vireos, Green Herons, and several warblers.
Clarks Marsh is also a fantastic place to go bird-watching, so be sure to stop by while you're there and enjoy the great outdoors.
2. Driving Through River Road National Scenic Byway
Driving peacefully through Ocado's natural areas while experiencing the calming winds of nature is another wonderful way to visit the city and will complete your trip to Oscoda.
Driving through River Road National Scenic Byway is fun, and you can bring a camera to photograph the scenery along the 22-mile journey.
You can stop at the numerous overlooks along the journey to admire Oscoda's natural splendor and take beautiful pictures. Regardless of your plan for the trip, the destination offers guests a paved and pleasant route to travel.
3. Take Pictures at Foote Pond Overlook & Champagne Hill
Oscoda is a stunning town that is home to many mysterious natural settings. Champagne Hill and Foote Pond Overlook are two exciting locations to visit if you want to enjoy nature.
The breathtaking views of the champagne-glass-shaped dunes and Foote Pond from this scenic Oscoda location are framed by the vibrant trees surrounding it. A stroll through this pristine setting will ease up stress.
Also, you should bring your camera to capture stunning images of this location to share on social media, as it makes for a wonderful photo opportunity.
Cheap Things to Do in Oscoda (MI)
Learn About Veterans at the Veterans Memorial Park
The Visitors Center, the Circle of Flags, and the Pentagon Service Monument are all parts of the Veterans Memorial Park.
The Park is situated on a donated plot of land with a 6-acre total area and was built with donations from the loved ones of veterans.
The park's main goal is to honor all veterans, particularly those who fought for the nation's independence and interests, so it is the ideal location to learn more about veterans' lives.
Cool Places to Visit in Oscoda (MI)
1. Watch Wildlife at Tuttle Marsh Wildlife Area
A 5,000-acre marsh in Ocado, Tuttle Marsh Species Area is home to various wildlife.
If you want to observe nature and wildlife in their untainted, unadulterated habitat, this is the place to go. You may also take in picturesque wetland views in addition to the fauna in the area and the lovely birds that are soaring in the sky.
Inhabitants of the Turtle Marsh Wildlife Area include bitterns, herons, and many shorebirds. Various geese and ducks migrate through the marsh in the spring and fall.
As this location offers lovely backdrops for taking stunning pictures to share on your Instagram, you can also bring a camera.
2. A Stroll at Largo Springs
Visitors to this site are treated to the beautiful scenery that displays lush greenery.
Walking up the flooded stairs at the location, travelers can find Largo Springs through the River Road National Scenic Byway.
The observation platform at Largo Springs will thrill visitors with stunning views of the Au Sable River. You may also stroll in the nearby woods to take in the breathtaking scenery or walk right up to the boardwalk to get a close-up glimpse of the glistening waters.
Largo Springs is one of the best spots to visit in Oscoda, Michigan.
Cool Places to Visit in Oscoda (MI)
1. Wurtsmith Air Museum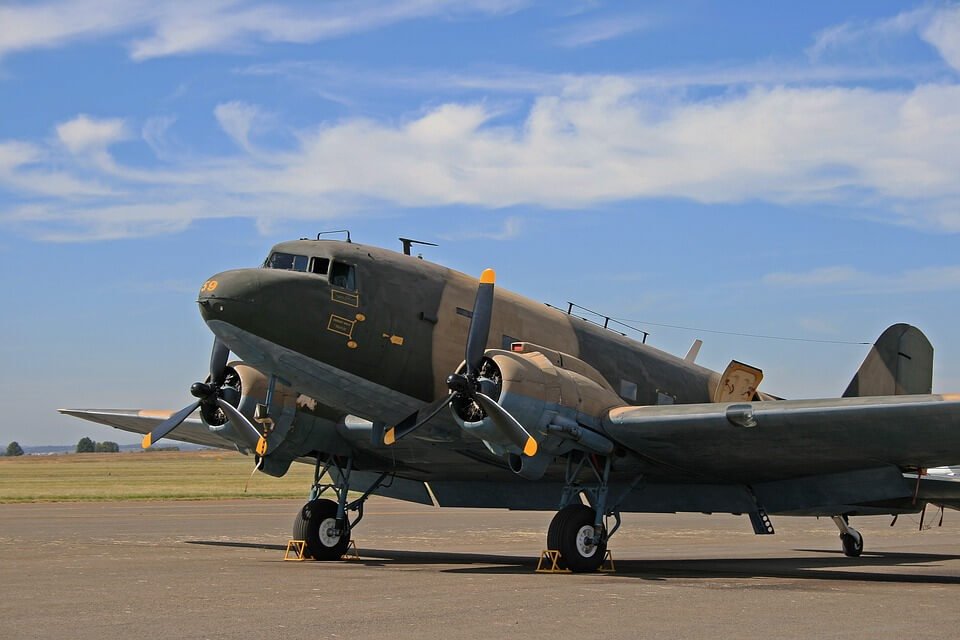 If you are a history enthusiast, one of the fun things to do in Oscoda is visit the former Wurtsmith Air Force Base, where the Wurtsmith Air Museum is located.
This museum is committed to documenting and disseminating pertinent data regarding military aviation history in Northeastern Michigan.
Along with several items from the air force dating back to the 1920s, the museum also features a variety of photographs and mementos that highlight the base's rich history.
The fighter jets housed in their hangars can be observed close up by visitors. Additionally, tour guides can provide you with all the knowledge you require via these exhibitions.
This museum should be a must-visit location if you enjoy history or aviation. It is one of the existing to do in Oscoda.
2. Lumberman's Monument Visitor Center
Visiting the Lumberman's Monument Visitor Center is among the best experiences to have in Oscoda, Michigan. It is the only visitor center within the Huron-Manistee National Forests.
Through its numerous outdoor educational exhibits, the Lumberman's Monument Visitor Center presents the history of the logging industry in Michigan.
Beautiful forest vistas surround the Visitor's Center. As a visitor, you are welcome to take a nature stroll and enjoy the tranquility of the surroundings.
A highlight of this visit will be a close-up view of the picturesque Au Sable River vistas. There are also numerous rest spots where you can pause and enjoy the beautiful scenery.
Visitors can also stop by their outdoor souvenir shop to browse for one-of-a-kind gifts to bring home.
3. Watch a Movie at Lake Theatre
Make sure to visit this vintage theater that transports you back in time if you enjoy theatrical performances.
Since its founding in 1952, Oscoda's Lake Theatre has given guests first-rate family entertainment. It is one of the best things to do in Oscoda.
Due to its delicate blend of movie exhibition and 1950s nostalgia, this charming cinema house is a must-visit location for every movie enthusiast and history buff.
The Lake Theatre offers a wonderful theatrical experience thanks to its big single-screen cinema, comfortable seats, and Dolby sound.
By purchasing food like chocolates, refreshments, sodas, and other beverages, you can significantly improve your movie-going experience.
Conclusion
Oscoda is ideal for a relaxing holiday because it is home to many beautiful natural landscapes. No matter if you seek an exciting outdoor adventure, a relaxing vacation, or an instructive encounter.
Make Oscoda your next vacation location without delay. To avoid missing out on a fantastic adventure, check out the attractions in this article and let us know which destination is your favorite.
We hope you found this article helpful. Please share this article with your friends and loved ones. Cheers.
Join us on Telegram
If you loved this content, do well to like us on Facebook and follow us on Twitter to get updates and engage with other people like you who wish to immigrate to Canada or just immigrated to Canada.