Oshkosh is not only a well-known clothing brand but also a charming city whose attractions endear tourists from far and near to the state of Wisconsin.
As a city surrounded by water, Oshkosh is a popular destination for fishing enthusiasts. On the other hand, its center offers many entertainment options for curious tourists.
The city is also full of history.
Oshkosh was founded in 1836 and took its name from a chief of the nearby Menominee people.
Oshkosh has prospered over the years thanks to many industries such as the Oshkosh Corporation.
The company is one of the world leaders in the production of emergency, utility, and military vehicles.
Interested in Oshkosh, Wisconsin? Check out the list below.
Fun Things to Do in Oshkosh
1. Go on a Ride on the Loos Cruises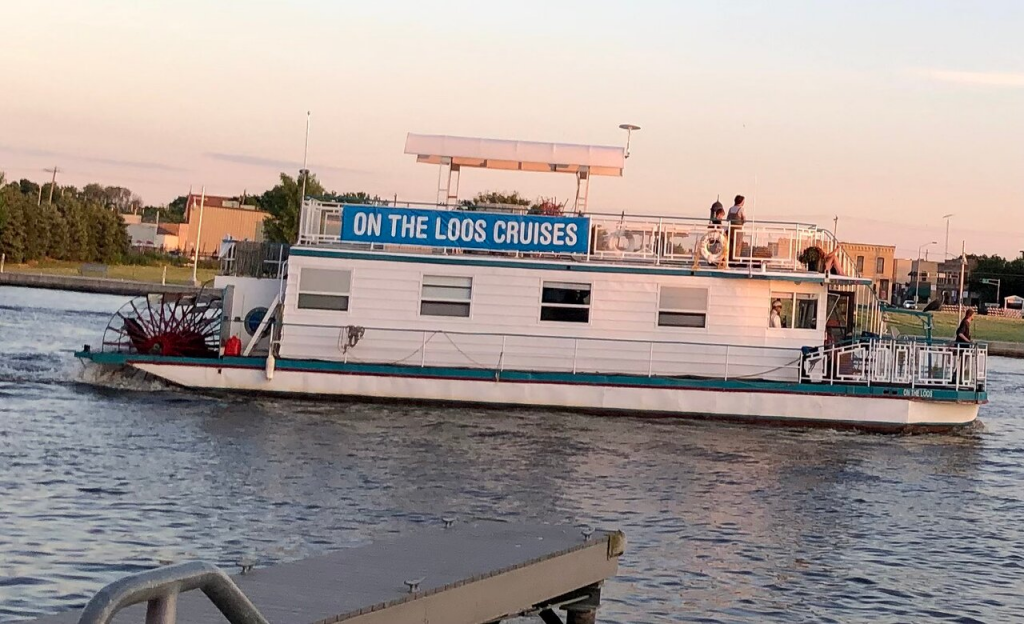 On the Loos Cruises is a family business that has been providing relaxing cruises on a beautiful river paddle boat since 1989.
These cruises are designed to showcase the most beautiful locations on Lake Winnebago, Butte des Morts, and the Fox River, available as standard routes or customized routes.
The paddle boat offers spacious upper and lower deck seating, modern restrooms, a full-service bar and catering services, unmatched perspectives on the Fox River, and encompassing streams.
On the Loos Cruises also offers private charter cruises for special celebrations such as corporate gatherings, wedding receptions, family get-togethers, and more.
2. Don't Miss a thing at Ardy & Ed's Drive-In
Ardy & Ed's Drive-In is a family-owned restaurant and old-fashioned drive-in offering classic all-American cuisine, root beer on tap, and fountain favorites; it was established in 1948.
The traditional drive-in has carhop servers on roller skates and offers a menu of hamburgers and hot dogs, grilled cheese sandwiches, seafood baskets, and weekly specials, along with milkshakes and root beer floats, and fountain sodas.
Ardy & Ed's Drive-In also has a gift shop that sells souvenirs, beer glasses, clothing, and other items from the famous restaurant and is open for lunch and dinner from Tuesday to Sunday.
3. Unwind at Pollock Community Water Park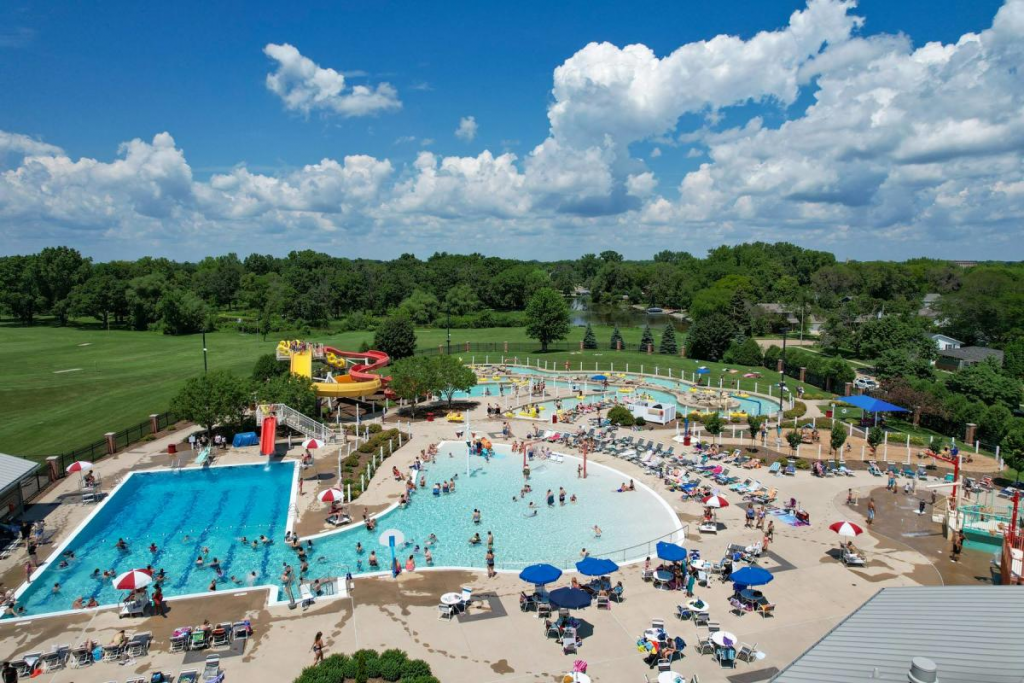 The Pollock Community Water Park is widely known to be a family-friendly water park that offers a variety of fun rides and water activities.
The 3.24-acre Lazy River boasts overhanging water features such as water screens and silly sprays that visitors can slide down on inflatable tubes, body-sliding waterslides, and inner tubes, and a 3,500-square playground with elements of pouring, draining, and splashing water features.
The park also features a 16,500-square-foot pool with diving boards, sun decks with lounge chairs and umbrellas, and shade structures.
Things to Do in Oshkosh at Night
1. Check Out the MToxins Venom Lab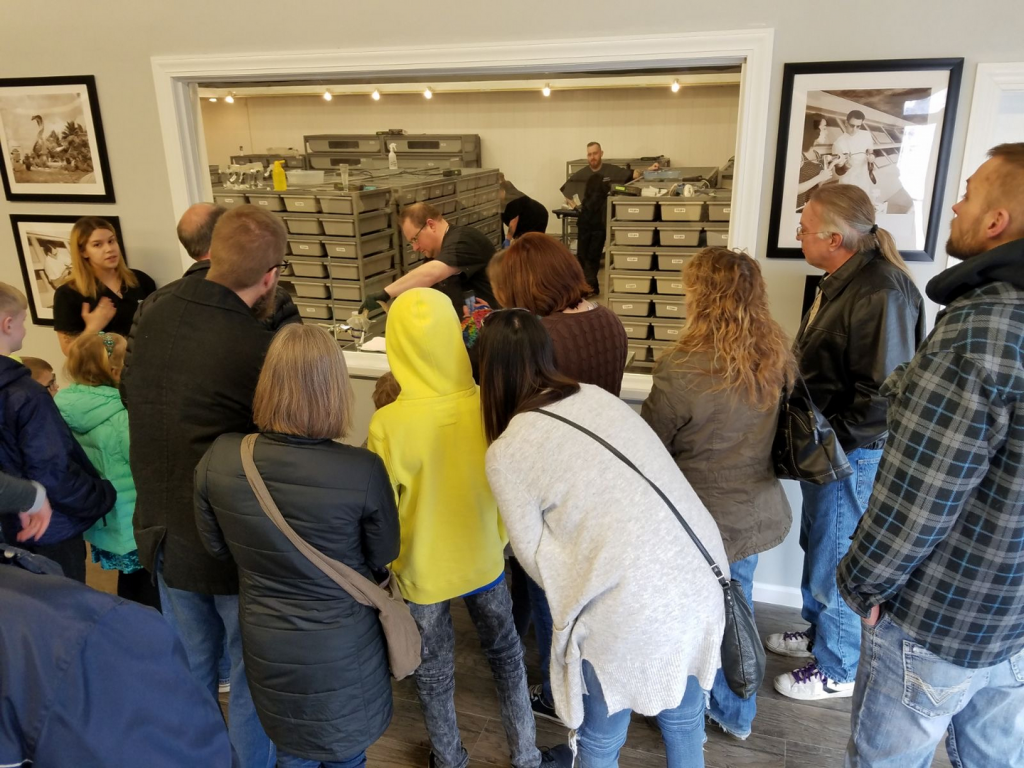 If you've ever been fascinated by venomous snakes, this venom lab will indulge you and teach you something new about these reptiles.
Nathaniel Frank founded MToxins Venom Lab. His work helped produce antidotes that saved many lives.
At the MToxins Venom Lab, he has also worked on many large-scale venom research projects over the past decade.
When you go to the lab, you'll see Frank and his team live extracting venom from the reptiles they're in charge of.
They take venom from snakes, spiders, and scorpions.
After that, the team will also turn the venom samples into an antidote in front of you.
He will also explain the process and introduce you to other useful substances made from venom.
The venom lab also houses the Jack Facente Serpentarium, which cares for 85 reptiles from around the world.
2. Grab Some Bottles at Bare Bones Brewery
Bare Bones Brewery opened in 2015 and has the honor of being Oshkosh's first craft brewery in 20 years.
Bare Bones offers a range of draft and bottled beers.
You can taste their amber ales, American IPA, American lagers, and seasonal beers.
When you enter the brewery, you will find a tasting room and a shaded terrace where you can enjoy your drinks in peace.
The brewery also sells merchandise like apparel and souvenirs if you want more than beer.
3. Have Dinner at New Moon Cafe
This artsy, comfortable space offers delicious vegetarian cuisine, local Wisconsin-made beers and desserts, and gourmet coffee to a backdrop of live music, open mic performances, poetry, and other entertainment.
New Moon Café's menu includes hearty sandwiches and wraps, freshly prepared salads, homemade soups, burritos, quesadillas, and decadent desserts open for breakfast, lunch, and dinner.
The cuisine is freshly prepared from local ingredients and served with various drinks, local beers, wines, and soft drinks.
Things to Do in Oshkosh For Couples
1. Shop at Oshkosh Farmers Market
Every summer and winter, Oshkosh hosts its annual farmers' market.
The market hosts about 130 local vendors selling homemade souvenirs.
Every Saturday morning, you can stop by the market and get fresh produce from 40 vendors.
For entertainment, the market also hosts live concerts and themed events.
As for the produce, you can count on their freshness.
The market sells locally raised meats, greenhouse-grown fruits and vegetables, and many artisan foods.
2. Grab a Meal at Friar Tuck's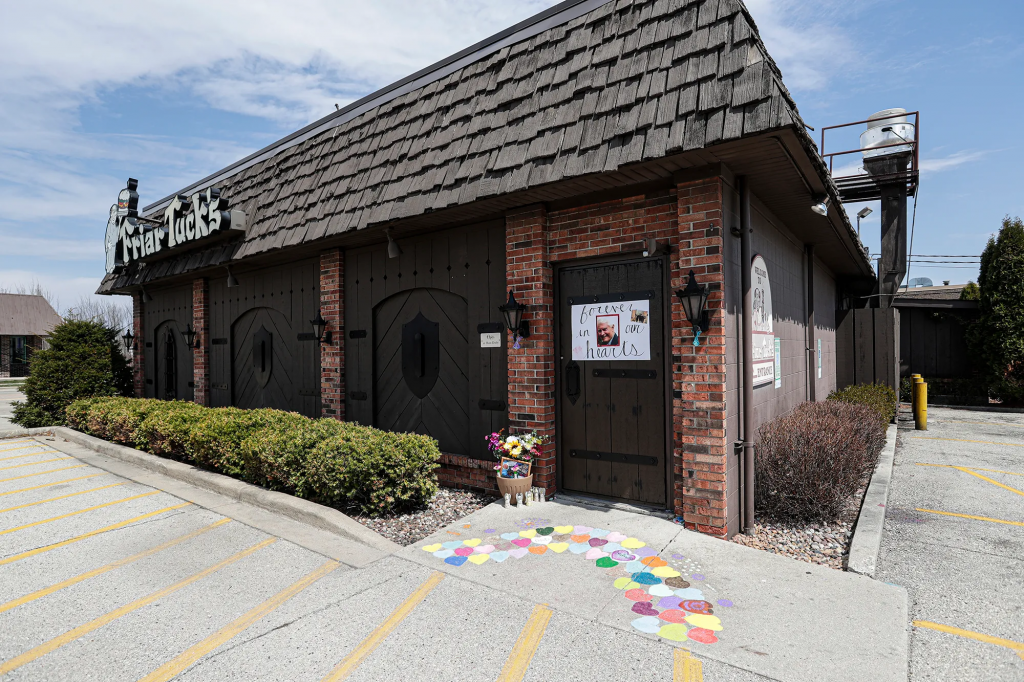 The family-owned restaurant has three locations around town, all of which are open daily for lunch and dinner, serving a menu of all-American casual cuisines such as sandwiches, salads, chicken wings, burgers, hot dogs, soups, quesadillas, and more.
It is an Oshkosh institution that has been providing fresh home cooking to the community for the past 30 years.
Their classic dishes include prime rib sandwiches, long cheeseburgers, fries, etc.
The hearty cuisine is complemented by a selection of drinks and soft drinks.
3. Go on a Tour of Union Star Cheese Factory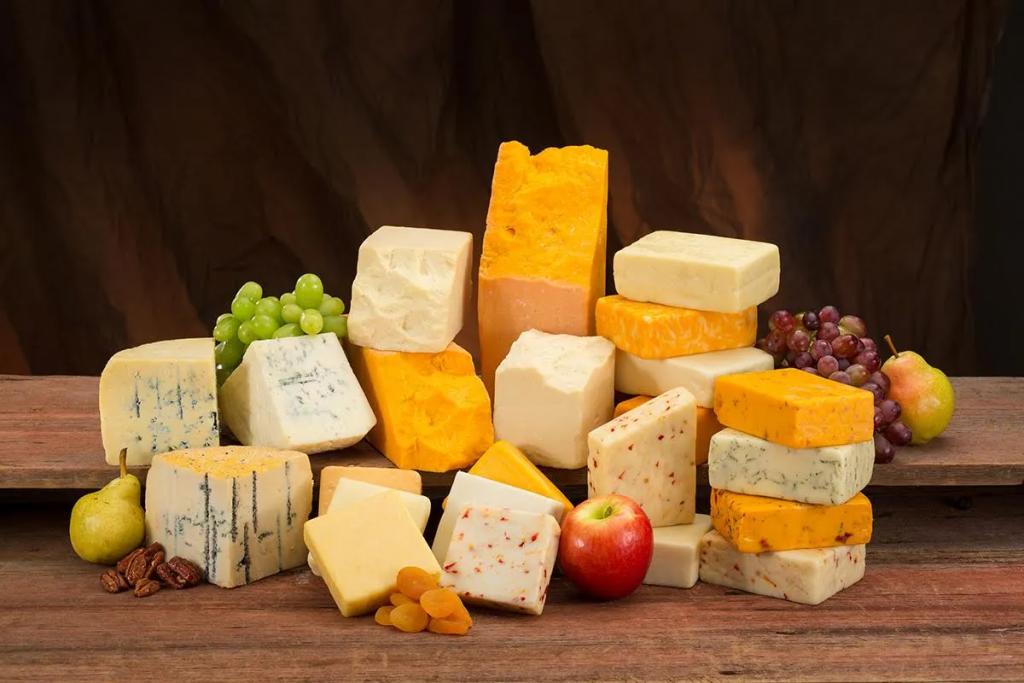 Located 5 miles southeast of Fremont, Union Star Cheese Factory is a family-owned cheese factory that produces a variety of cheeses daily made from locally sourced milk.
The factory produces a wide range of cheeses and curds, from hard and semi-hard to semi-soft and spreads, and offers tours of the factory on Mondays, Tuesdays, Thursdays, Fridays, and Saturdays.
Guided tours show visitors how cheese and other related products are made, and they can taste the final products that the factory produces.
Things to Do in Oshkosh For Kids
1. Take Them to the EAA Aviation Museum
Aviation history can be seen at Oshkosh's EAA Aviation Museum.
If you or your kids are aviation enthusiasts, you will never want to leave this place. The museum features more than 200 aircraft dating back to the early days of flying.
You can also look at classic aircraft and warplanes that have fought. Your children will also enjoy several interactive activities in the children's area.
For example, they can see what it's like to be an air traffic controller on the observation deck. This platform overlooks the old Pioneer Airport.
You can also head to Wittman Field every summer for the AirVenture Fly-In and Airshow.
Visit the EAA Aviation Museum at 3000 Poberezny Road, Oshkosh, WI 54902.
2. Let Them Play at Winnebago County Community Park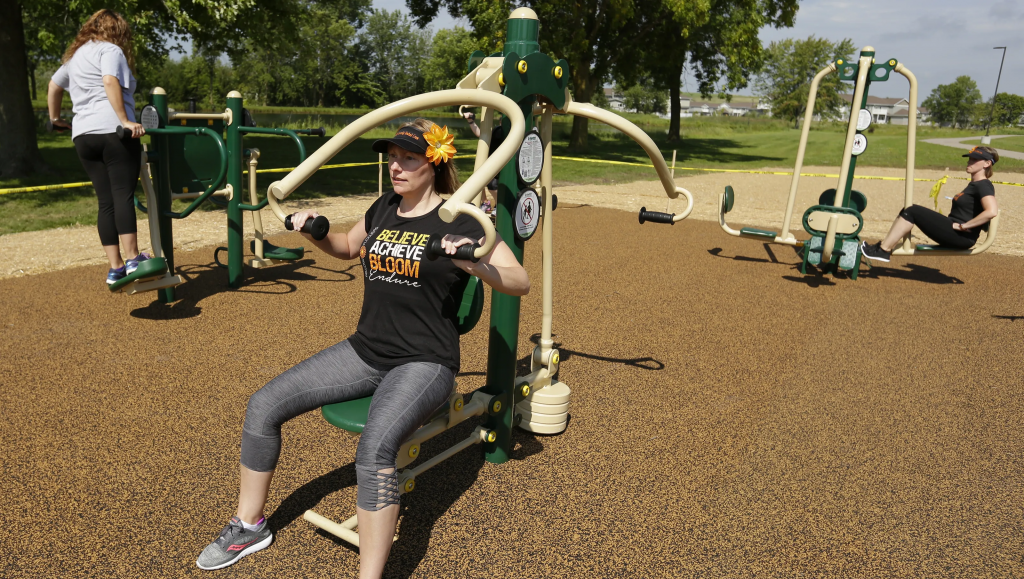 In addition to history, Oshkosh also boasts dazzling outdoor destinations.
You can go fishing or boating on the lakes, streams, and rivers that criss-cross the county.
You can also enjoy a peaceful walk in the forest or feel the breeze in its many open spaces.
You can also play several sports at Winnebago County Community Park. You can try football, rugby, disc golf, horseshoes, ping pong, and even archery.
Take your pup to the dog park too. Children can also jump around the playground.
In winter, you can also go on snowshoe and snowmobile trails carved out of the snow.
3. Take Them to Hughes' Home Maid Chocolates
Hughes' Home Maid Chocolates is an Oshkosh home-based business that produces homemade chocolates made with the finest, locally sourced ingredients.
Manufactured by the third generation of the Hughes family since 1940.
Hughes' Home Maid Chocolates produces a variety of sweet treats, including a variety of dark, milk, and white chocolates, cherry liqueurs, creams and oysters, Easter eggs, and other treats, and individual chocolates.
Hughes' Home Maid Chocolates is open Monday through Saturday.
Indoor Activities to Do in Oshkosh For Adults
1. Catch a Live Show at the Grand Oshkosh
The Grand Oshkosh is another historic building that has retained its appeal over the years.
The theater opened in 1883 under the name "The Grand Opera House" and hosts live performances.
Each performance season, The Grand Oshkosh offers more than 25 live performances.
In the same way, the plan is completed by approximately ten youth events.
The Grand Oshkosh theater also hosts other activities such as corporate meetings, weddings, and community theater performances.
2. Visit the Paine Art Center and Gardens
This is part of a beautifully preserved historic estate. Its centerpiece is a Tudor Revival mansion built in 1925.
Founders Nathan Paine and Jessie Kimberly were successful industrialists.
They wanted to showcase beautiful works of art, stylish architecture, and beautiful nature.
Inside the mansion, you will find several pieces of art acquired by the Paines. There are also public galleries that host various exhibits.
Outside Paine Art Center and Gardens, you'll see twenty perfectly manicured gardens full of different types of trees, wildflowers, and shrubs.
Indulge your inner gardener by visiting these gardens. Let their beauty inspire your next garden project!
The center is on the National Register of Historic Places and is open year-round.
3. Go Back in History at the Morgan House
Experience the pinnacle of upper-middle-class Victorian living at the Morgan House, another historic Oshkosh building.
You can still feel the original wood finish when you run your hands over the walls over the walls.
Today, the museum is home to the Winnebago County Historical and Archaeological Society.
The group offers guided tours inside the museum.
You'll learn about the Victorian era through the house's original furnishings and period artwork on these tours.
Being on the National Register of Historic Places, the Morgan House adds to the historical flavor that fills the air in Oshkosh.
Romantic Things to Do in Oshkosh
1. Shop at Originals Mall of Antiques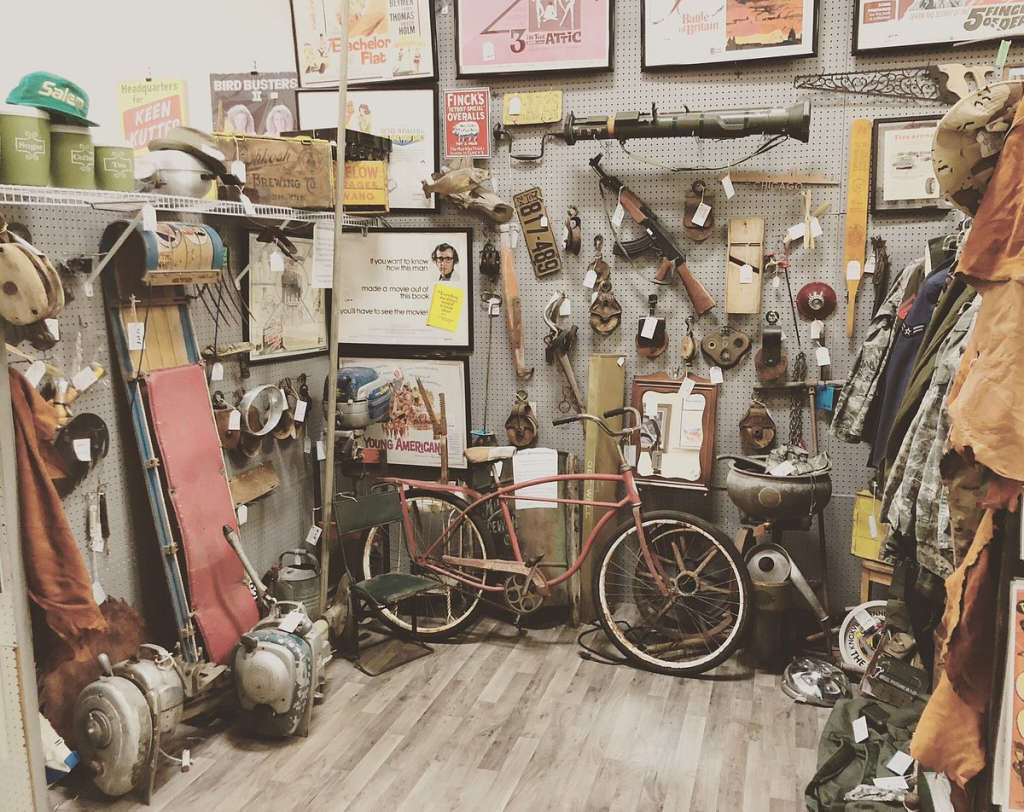 Perhaps you're looking for a quirky souvenir or exciting gift; you'll want to visit Originals Mall of Antiques in Oshkosh.
The mall is home to over 100 antique dealers who should offer you a diverse selection of unique items.
Plus, if you're a firearms enthusiast, you must put this mall on your itinerary.
The Originals Mall is federally licensed to buy and sell guns, so you can update your armory.
If you need additional decoration for your home, you can also get antique firearms.
Some merchants also offer rare rocks and minerals for sale, so keep an eye out for them.
Otherwise, you can simply join a vegan bake sale or seasonal flea market.
2. Go on a Winetasting Tour at Vines and Rushes Winery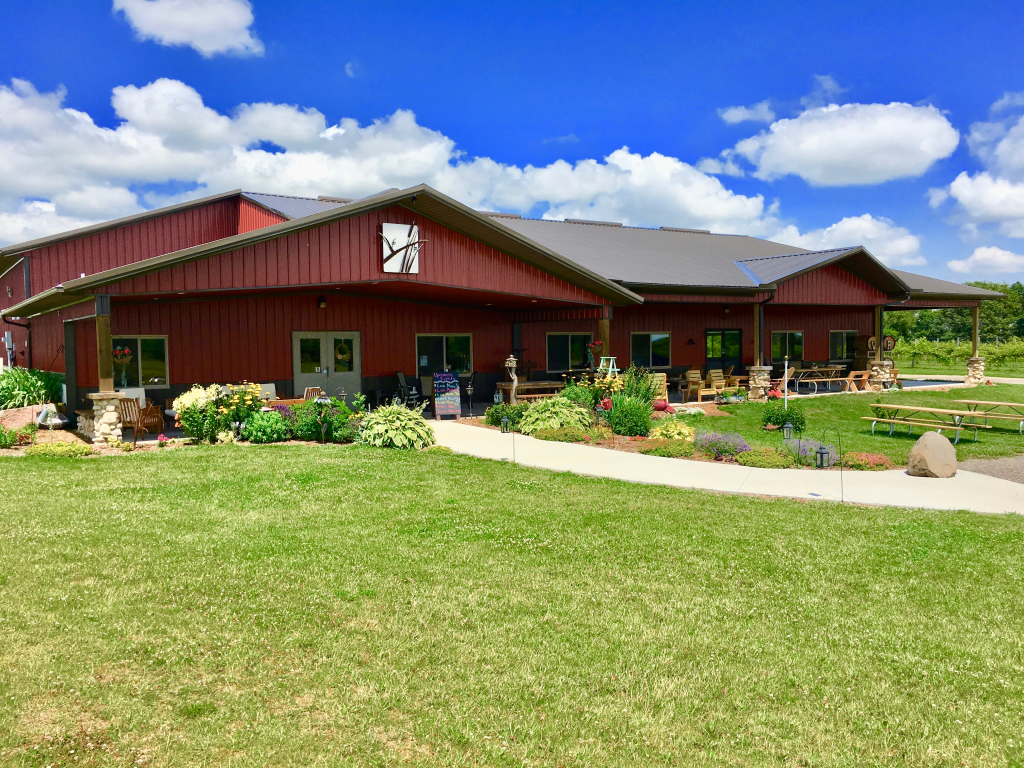 This is a new winery that produces hardy grape varieties on 5 acres of land. Located on the Prellwitz Family Farm in Ripon, Wisconsin, which is also home to Prellwitz Produce Strawberry Farm.
Vines & Rushes Winery produces wines from varietals such as Marquette, St Pepin, and Petite Pearl, and it also has a tasting room where visitors can sample the winery's best wines with complimentary wine tastings that include a range of white and red wines and hard ciders.
Open year-round, seven days a week, Vines & Rushes offers wood-fired pizza every Friday and Saturday, along with living music and other entertainment.
3. Appreciate Art at Allen Priebe Gallery
At Allan Priebe Gallery, the objective is simple. It has been since it was first established in 1971: to bring further education and enrichment to the entire Oshkosh University of Wisconsin art department, students, and faculty.
The Priebe Gallery is unique because each of its exhibitions is prepared by a board consisting of students from the art department with the professional know-how of a faculty advisor.
From selection to installation, students play an integral role in how the museum is put together.
Free Things to Do in Oshkosh
1. Take a Walk Along the Wiouwash Trail
The Wiouwash Trail requires different approaches depending on the time of year.
Assuming that you go there in summer, you can pick between cycling, strolling or horse riding.
On the other hand, during the winter, you will need a snowmobile.
The Wiouwash Trail also passes through Outagamie, Shawano, Winnebago, and Waupaca counties.
It is noteworthy that the first two letters of these four regions form the name of the trail.
The 41-mile trail provides hikers with plenty of opportunities to photograph local plants and wildlife.
2. Admire Nature at Menominee Park
Connect with your family and friends at Menominee Park. Since Menominee is one of the largest parks in Oshkosh, you won't be without fun.
Go to the east side of the park and admire the beauty of Lake Winnebago. If you go there early in the morning, you might even catch the sunrise.
A great way to relax in the park is to take a boat from Miller's Bay. You can simply row all day or throw a line in the water.
Cyclists and runners could follow the many trails and stop at the free zoo and beach.
The zoo keeps 30 to 50 animals and welcomes more than 100,000 visitors annually.
Likewise, the zoo offers four permanent exhibitions of a wolf, a moose, an otter, and an eagle.
Entrance to the park is also free.
3. Walk Along the Tribal Heritage Crossing
There are many options for hiking in Oshkosh.
One of these trails is the Tribal Heritage Crossing at the Wiouwash Trail, a recently constructed levee.
This causeway allows travelers to cross Butte Des Morts Lake on their way to the Wiouwash on foot, bicycle, or roller skates.
You can fish at this crossing.
More importantly, his kiosk overlooks the natural history of all eleven Wisconsin Indian tribes.
These views are also significant because they show a glimpse into the water system, the ancestral home of these tribes.
Of course, you'll have the chance to pull in some fish, but you'll also learn something new about American history.
Cheap Things to Do in Oshkosh
1. Pay Your Tribute at Military Veterans Museum & Education Center
Here at Military Veterans Museum and Education Center, you will see exhibits of military equipment used in major battles in modern American history.
You will also hear many moving stories told by veterans of the area themselves.
Among the artifacts collected in the museum are military vehicles, various small arms and artillery, a 50-caliber Browning machine gun, and personal equipment.
The museum trail will also allow you some time to pay your respects to the veterans who answered the call.
2. Visit the Oshkosh Public Museum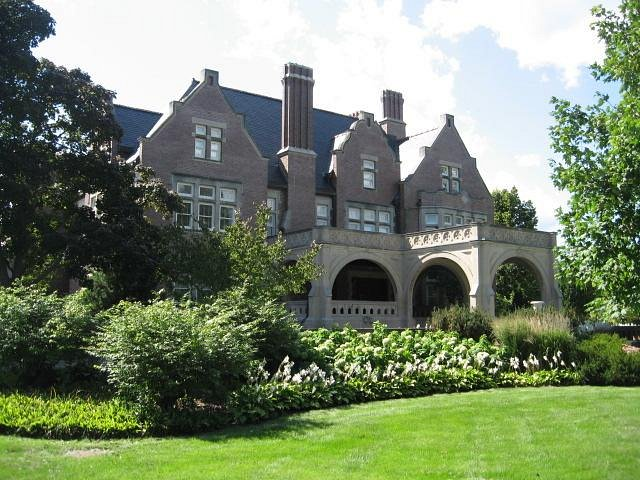 The Oshkosh Public Museum is another part of the city's Algoma Boulevard Historic District, located in the historic home of Edgar and Mary Jewell Sawyer.
The Edwardian style of the museum will surely remind you of the splendor of yesteryear.
There are also artifacts tracing the influx of European immigrants seeking a new home.
These items include a folk art clock called the Apostolic Clock and a Regina music box.
Inside the museum, you'll also find original artwork.
3. Take a Walk at Stevens Park
Oshkosh also provides visitors with a green area for relaxation and fun activities.
This zone is Stevens Park, where you can picnic, bike, run, and cycle.
The park also offers an outdoor sports field.
The baseball diamond and basketball courts are perfect for letting go of worries or connecting more deeply with family or friends.
You can also play tennis or softball in the park.
There are also several open spaces for tourists who want to fully enjoy the heat of the day.
Cool Places to Visit in Oshkosh
1. Asylum Point Lighthouse
This is a famous lighthouse located on a small island in Asylum Bay on Lake Winnebago, just a few meters from the mainland.
Asylum Point Lighthouse was built in 1937; the tower marks the separation between the north and south asylum bays, and it remains one of Winnebago County's historic landmarks.
The tower is accessed via a wooden bridge, and although it is not open for tours, the area surrounding the tower is an excellent picnic spot with beautiful views of beautiful Lake Winnebago.
2. Fifth Ward Brewing Company
Located on Main Street, Fifth Ward Brewing Company features a variety of beers, from year-round to seasonal, as well as sours and cask ales.
Fifth Ward Brewing Company offers free tours of the facility every Saturday afternoon, along with beer tastings and talks throughout the week, and offers delicious snacks and light bites from its partner, Giardina Winery and Café.
Fifth Ward Brewing Company's spacious taproom and beautiful outdoor beer garden can be rented for private events and functions.
3. Oaks Candy Corner
Oaks Candy Corner is a candy store that dates back to the late 1890 and has since then established itself as a premier destination for decadent hand-dipped chocolate treats.
To this day, all offerings at Oaks Candy Corner are handcrafted, meaning an incredible amount of care and passion is put into each velvety bite.
Come into the store to build your box of indulgent treats from Oaks Candy's range, including melts, nut-rolled chocolates, hard and chewy varieties, soft center variations, and clusters.
Fudge, sugar-free chocolates, and nuts are also available at this pastry shop.
Conclusion
For a travel experience that offers both adventure and opportunities for rest and relaxation, look no further than this vibrant city.
Follow this list of the best things to do in Oshkosh and have a fantastic time!
Join us on Telegram
If you loved this content, do well to like us on Facebook and follow us on Twitter to get updates and engage with other people like you who wish to immigrate to Canada or just immigrated to Canada.