There are many things to do in Sikeston, so you can step outside and experience an unforgettable journey.
One of Missouri's little-known top-notch sites is Sikeston, located just north of the "Missouri Bootheel."
Spanish explorers discovered the area near Sikeston in 1541, still covered in forests and swamps, making the city a historic American settlement.
After many centuries, John Sikes bought the town when he wed into the Stallcup family. As a result, the city was named after him.
Do you have any plans to explore Sikeston? Here are fun things to do in Sikeston.
Fun Things to Do in Sikeston (MO)
1. Sikeston Bowling Center
The Sikeston Bowling Center is an excellent spot to spend the day with the whole family and also the best place to enjoy yourself with your loved ones.
There are many lanes at the bowling alley, and the pro shop is well-stocked with everything a bowler could need for a friendly game.
The Sikeston Bowling Center has an arcade room with a variety of games for players and a snack bar with mouthwatering foods.
They're open from 1 pm to 9 pm Monday through Thursday, 1 pm to 11 pm on Friday and Saturday, and 1 pm to 5 pm on Sunday.
The staff at Sikeston Bowling Center treats guests with enthusiasm and friendliness, and the facility is clean and well-maintained.
Location: 1601 E Malone Ave, Sikeston, MO 63801, United States
2. Sikeston Skatepark
If you want an event day, include a visit to Sikeston Skatepark on your list of things to do in Sikeston.
One of the best skating facilities in Sikeston is the recreational complex's Sikeston Skatepark, which opened in June 2010.
The Park fulfills all your skating requirements and provides you with the level of enjoyment and complexity you choose.
Always skate with safety equipment such as helmets, wrist guards, and knee pads.
Although this skating area is unattended and unrestricted, stopping is unquestionably worthwhile. Additionally, there are hygienic BBQ pits available—location: 501 Campanella Dr, Sikeston, MO 63801, United States
3. Sikeston Factory Outlet Stores
One pleasant tourist activity is shopping, especially in Sikeston.
If you need new outfits, you should visit the Sikeston Factory Outlet Stores in the Missouri Bootheel.
The stores opened in 1993.
Since then, the shops have gained popularity as a stop for travelers and bus excursions en route to Branson, Missouri.
The Sikeston Factory Outlet Stores welcome more than a million visitors each year and serve a five-state area.
These customers keep returning to the businesses because they offer an excellent shopping experience, great deals, and a wide variety for families.
Organizations like Fashion Nails and the eClips School of Cosmetology offer nail services locally and at a reduced cost.
Location: 100 Outlet Dr, Sikeston, MO 63801, United States
Things to Do in Sikeston (MO) For Couples
1. Downtown Murals
The artwork in the downtown mural of Sikeston must be included in your list if you plan to visit the city.
You'll get enough exercise just by walking around downtown to see these murals painted on various structures.
The murals represent the multiple phases of Sikeston's agricultural history, which has greatly aided the city's development.
In 1789, the settlement received several travelers, either from St. Louis to New Madrid or the other way around.
Make sure you sign up for the tour to learn more about the twenty-four homes constructed between 1889 and 1924 when cotton began to take center stage in agriculture.
Location: 105 E Center St., Sikeston, MO 6380, United States
2. Fox Haven Country Club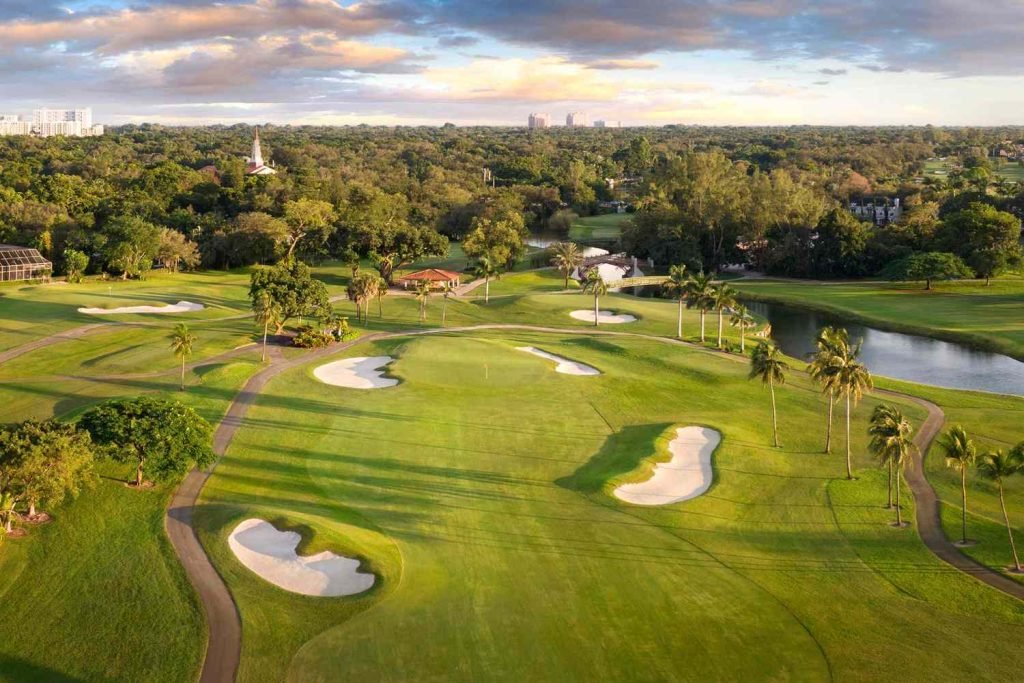 The Fox Haven Country Club has provided people with signature southern hospitality since 1938, as evidenced by its top-notch amenities and exciting events.
Both members and non-members can attend these activities.
The country club's 18-hole golf course with a golf course and driving range is one of the best in Sikeston.
Both novices and pros are welcome at Fox Haven Country Club, and its pro club is fully furnished with everything you need.
Two diving boards, an Olympic-sized pool, and a small pool are all part of the spectacular pool area.
Fox Haven Country Club offers you the chance to expand your circle of friends, make new connections, and maintain existing ones.
Location: 1 Country Club Dr., Sikeston, MO 63801, United States
Things to Do in Sikeston (MO) at Night
1. Malco Sikeston Cinema & Grill
Sometimes all you need for a good time is a funny movie.
After a long day of touring the city or viewing museum exhibits, there is nothing better than heading to the theater to see the newest blockbuster.
The Malco Cinema & Grill in Sikeston can meet your movie-going requirements.
Because of the cinema's cozy seats, delectable menu, and immersive audio system, you'll enjoy the newest films more.
Location: 1218 Cinema Drive, Sikeston, MO 63801, United States
2. Lambert's Cafe
One enjoyable activity in Sikeston is visiting Lambert's Cafe if you're looking for a place to eat.
The best restaurant in Sikeston, Lambert's Cafe, was established in 1942 by Earl and Agnes Lambert.
Due to the care's rapid expansion and limited space, they have moved four times to accommodate additional clients.
Delicious meals are served at Lambert's Cafe, including French toast, oatmeal, pancakes, pork brain & eggs, country ham, biscuit & gravy, fish & shrimp, chicken fried steaks, fried catfish, beef liver & onion, baked beans, and more.
Coke, iced tea, hot cocoa, Sprite, Mr. Pibb, Mello Yello, cherry coke, and other beverages complement the meals offered.
The "home of thrown rolls" moniker was given to Lambert's Cafe in 1976 by Norman, the son of Earl and Agnes, who did it to appease a disgruntled customer because of the restaurant's high customer traffic.
Location: 2305 E. Malone Avenue, Sikeston, MO, United States
3. Cheers Bar and Grill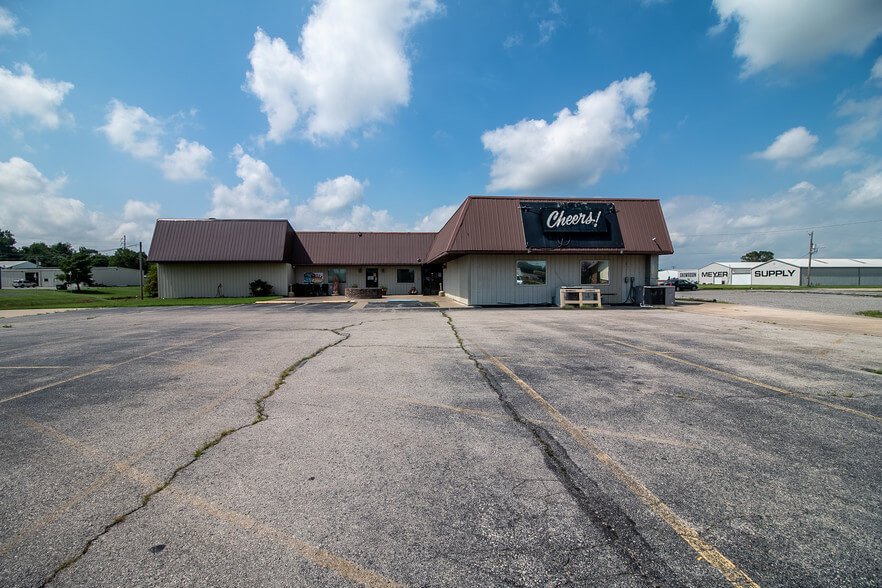 Cheers Bar and Grill is a cozy, beautiful restaurant in Sikeston where you can relax and hang out with friends.
Cheers Bar and Grill serves dishes using high-quality, freshly sourced ingredients from the neighborhood for maximum enjoyment.
To make everyone who enters feel welcome and at home, they treat every customer like family rather than strangers.
Catfish filet, grilled salmon, ribeye steak, filet mignon, chicken strip supper, crawfish etouffee, and other dishes are available on the extensive menu of Cheers Bar and Grill.
Like Blackstone Merlot Fruity, Subtle Red Wine, Jacob Diemer Leibraumilch, Excellent White Wine, Estancia Chardonnay, Chateau Ste Michelle Riesling, Kendall Jackson Chardonnay, and Pinot Grigio, they offer delectable and distinctive wines.
Location: 1212 Linn St, Sikeston, MO 63801, United States
Things to Do in Sikeston (MO) For Kids
1. Rotary Park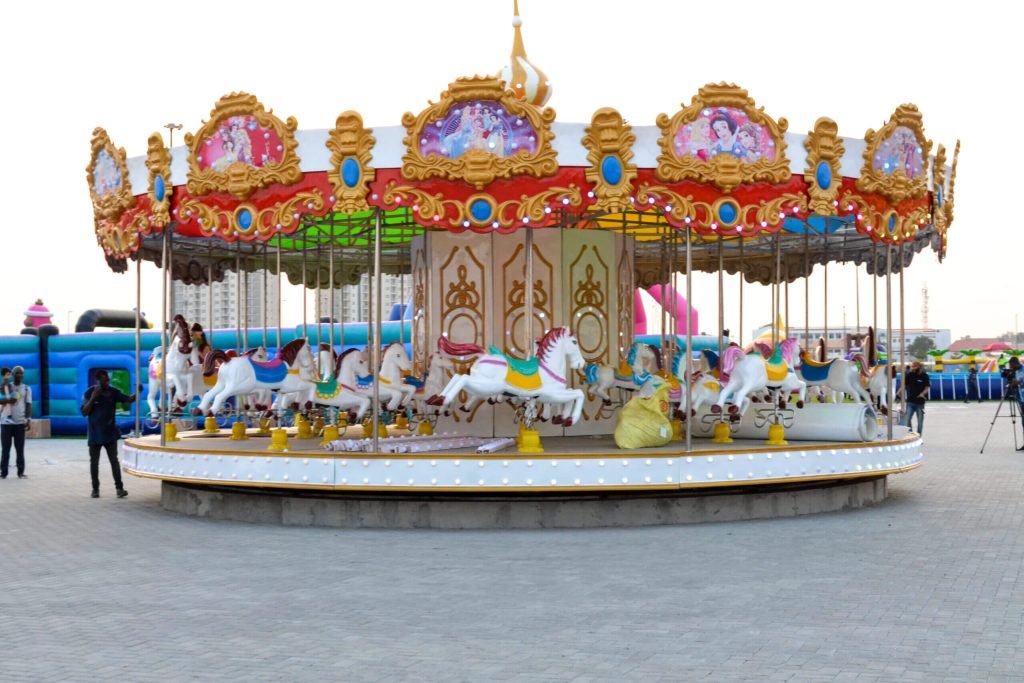 If you're still looking for a beautiful park to spend the day, remember to include a trip to Rotary Park on your list of things to do in Sikeston.
A wonderful experience is guaranteed at Rotary Park, a stunning park with various entertaining and exciting activities.
The park, which is 11.5 acres in size, has playgrounds where kids can have a blast.
A ball field, volleyball courts, horseshoe pits, drinking fountains, and other amenities may be found in Rotary Park.
Rotary Park is a great spot to hang out and unwind because it is well-kept, clean, and has beautiful vistas.
Location: Industrial Dr, Sikeston, MO 63801, United States
2. Malone Park
Include a trip to Malone Park on your list of things to do in Sikeston to get a unique experience with your loved ones.
Malone Park is a lovely 2.34-acre park that would be ideal for an out-of-the-ordinary tourist and a pleasant place to spend the day.
A bandstand in Malone Park can be rented for special events, including weddings, family reunions, and birthdays.
Additionally, it has a location for family picnics and reunions, so bring plenty of food and beverages.
Location: W North St N Stoddard St, Sikeston, MO 63801 United States
Things to Do in Sikeston (MO) For Adults
1. First Methodist Church Columns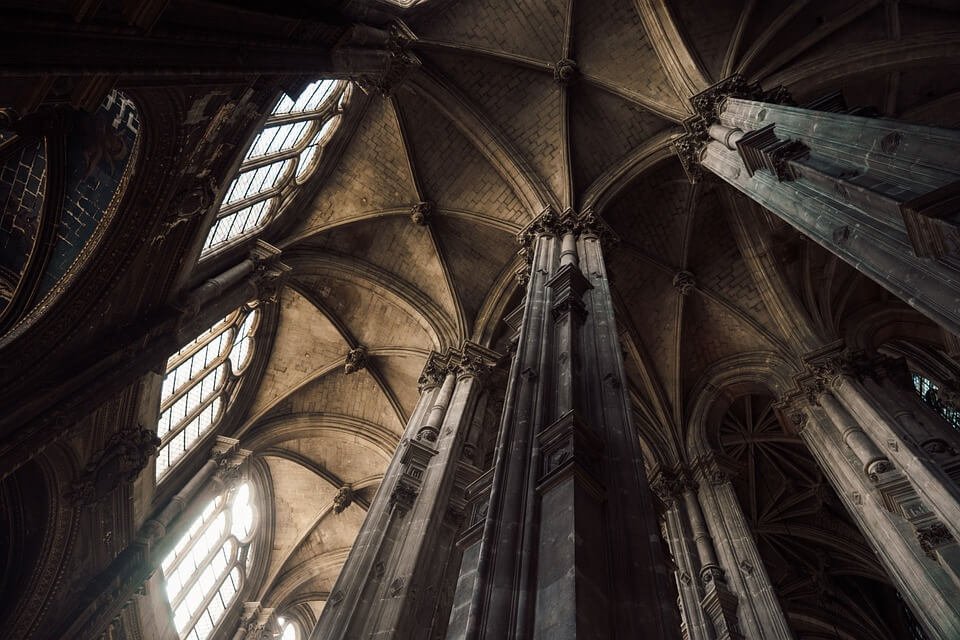 The monument known as "The Columns," which honors the city's religious history, is the only one that genuinely represents Sikeston.
These columns serve as the central emblem of Sikeston's downtown today.
These columns honor the First Methodist Church's original structure, which was completed in 1879 but destroyed by fire in 1968.
The founding congregation of the Sikeston church was members of the Methodist Church located west of the Mississippi River.
Until they completed the church, these members started gathering in a boxcar.
Location: 501 N New Madrid St., Sikeston, MO 63801, United States
2. Historic Hunter Memorial First Presbyterian Church
The Hunter Memorial First Presbyterian Church in Sikeston was founded in 1870 by the Rev. William B. Wilkie.
There are historic churches in practically every American city, and Sikeston is one of them. Despite all the ups and downs, the Presbyterian church expanded and became formally formed in 1970.
The burial of Joseph Hunter, born in 1760, is marked with a significant white marker in a small, historic cemetery shaded by centuries-old trees.
A bronze plaque that identifies Hunter as a hero of the American Revolutionary War is located next to this marker.
It's always a pleasure visiting the historic Hunter Memorial First Presbyterian Church, and you can meditate in the calm air inside.
Location: 723 Allen Boulevard, Sikeston, MO 63801, United States
3. Beggs Family Farm
Visits with family and friends to Beggs Family Farm are among the best things to do in Sikeston.
As a part of Beggs Melon, Beggs Family Farm was established in 1895 and continuously provided public services.
The farm is proud of its farming heritage and offers other families the chance to share that experience.
Students can visit and see a working farm thanks to field trips organized by Beggs Family Farm for schools.
There are many exciting and fun things to do at one of their Fall Harvest Festivals, so come with your family.
A gift shop and concessions are provided at Beggs Family Farm, where tourists can acquire delicious homemade fudge, popcorn, corndogs, and other treats.
Location: 2301 State Hwy U, Sikeston, MO 63801, United States
Romantic Things to Do in Sikeston (MO)
1. Lincoln Memorial
SiSikeston'sincoln Memorial Park is a beautiful location to appreciate the sunlight and spend the day with friends and family.
The eleven-acre Lincoln Memorial Park, the newest Park in the city, is a common attraction for families.
You may spend a lovely day with your dear ones at one of the picnic tables equipped with picnic tables, shelters, and grills.
For basketball enthusiasts, the Lincoln Memorial has a court and pleasant facilities.
This park is perfect for family outings as it was created with them in mind.
Location: 1101-1199 W North St, Sikeston, MO 63801, United States
2. Sikeston Depot Museum & Gallery
John Sikes made sure to secure some land close to the railroad track; thus, the Sikeston Depot was a prominent structure in the city.
Similarly, the depot became a crucial link in the supply routes during the American Civil War, transporting critical supplies between Sikeston and Charleston.
The depot, which you can visit today, is a renovated version of the Iron Mountain RaRailroad's916 structure.
The depot was transformed into a museum and gallery by a group of Sikeston residents; local and regional artists created many different artifacts.
Additionally, some relics are exclusive to the Native American tribes in the Mississippi region; the exhibitions are changed out every two months and occasionally are for sale.
Location:116 W Malone Ave, Sikeston, MO 63801, United States
Free Things to Do in Sikeston (MO)
1. Historic Downtown Sikeston
The old city in the center of Sikeston is a fantastic place to learn about the city's colorful past.
The historic center of Sikeston is a thriving metropolis.
The stalls, boutiques, and antique shops are perfect for shopaholics.
The King Cotton is merely one of several events that take place there.
The neighborhood surrounding you offers a lot of free or cheap things to do.
Historic Downtown Sikeston is where you can feel the true local spirit and nostalgic air.
It is where various seasonal festivals are held, significantly promoting awareness of the city's traditional culture.
Location:105 E Center St., Sikeston, MO 6380, United States
2. Missouri Plain Folk Gallery
The Missouri Plain Folk Gallery is a destination you will adore when you visit Sikeston if you are an art fan.
The Missouri Plain Folk Gallery, one of the finest facilities in the city, was built by Tim and Charline Chambers.
The gallery was founded primarily to display and promote many lovely folk art pieces and rustic furniture.
This results from the ChChambers'nwavering passion for the physical culture that emerged from folk and rural communities in the American countryside.
Additionally, they exhibit the hand-painted game boards that gave rise to the "Art of the Game."
The entire Selby Shaver collection is collected in this hardcover book in color.
Location: 501 Hunter Avenue, Sikeston, MO 63801, United States
Cheap Things to Do in Sikeston (MO)
1. Sikeston Veterans' Park
With a stop at Sikeston VeVeterans'ark, your trip to Sikeston is complete.
The Sikeston VeVeterans'ark was constructed to remember the warriors who fought and died to defend their nation.
As a group for veterans of the military, the park was established in Sikeston in 2014. An M-60 tank, an F4 fighter plane, a 1955 Sioux helicopter, and other items can be found here.
Several military items, including numerous military technologies, are displayed as a monument to AmAmerica'sallen warriors.
At the entrance to Sikeston VeVeterans'ark near Harvey Parks Airport are unique landmarks, including the Blue Star Memorial veteran memorial benches, flags, the Sikeston Lions Club pavilion, commemorative standards, and more.
Beautiful picnic sites with picnic shelters and tables are available.
Location: 100 Campanella Drive, Sikeston, MO 63801, United States
2. El Nopalito Grill
El Nopalito Grill should be included on your list of things to do in Sikeston if you enjoy Mexican food.
The renowned El Nopalito Grill is recognized for offering delicious meals and drinks to go with them at unbeatable pricing.
Many dishes are available, such as El Nopalito dip, beans, Enchiladas Rancheras, Shrimp Taco Salad Fajita, tacos salad, Cheese Quesadilla, Carnitas Torta, Fajita Vegetariana, Chimichanga, Chile Colorado, and others.
They offer water, diet, DR Pepper, Sprite, coke, and food.
The staff at El Nopalito Grill is incredibly courteous and provides excellent customer service in a warm environment.
Location:2600 E Malone Ave, Miner, MO 63801, United States
Cool Places to Visit Sikeston (MO)
1. Sikeston Jaycee Bootheel Rodeo
A great, old-fashioned rodeo can be witnessed at the Sikeston Jaycee Bootheel Rodeo, yet another thing you could like doing in Sikeston.
This rodeo has a long and rich history in the city, which hosted its inaugural rodeo event in 1953.
The Sikeston Jaycee Bootheel Rodeo is one of the city's most popular events.
As an illustration, the annual Rodeo Week generates nearly $8 million in income as attendees swarm to nearby hotels, stores, and restaurants.
Over 400,000 attend the yearly Professional Rodeo Cowboys Association events at the Sikeston Jaycee Bootheel Rodeo.
You can see trained horse riders race with one another in barrel races or watch cowboys attempt to tame a wild horse while bareback riding.
Location: 1220 N Ingram Rd, Sikeston, MO 63801, United States
2. Bootheel Crossfit
With the opening of Bootheel Crossfit in Sikeston, cross-fitters now have a new location to go.
Whether an experienced Crossfitter or a curious newbie, SiSikeston'snly Crossfit facility will help you achieve your ideal body.
In addition to Bootheel, Bootheel Crossfit now offers services to New Madrid, Morehouse, East Prairie, Benton, and Miner neighborhoods.
You can take a class there to learn how to become more athletic, slimmer, and stronger; all you require is a motivated mind.
To help you get the best results, Bootheel Crossfit is skilled and competent when providing instructions and implementing workouts.
Location: 207 North New Madrid Street, Sikeston, MO 63801, United States
3. Homefront Studios
If you ever want to be a singer, Sikeston can help you realize your goals.
All budding musicians who wish to spread their music around the globe can use Homefront Studios, which the city offers.
Likewise, podcasters are invited to use the space to record their programs.
Since creating music is an expensive endeavor, Homefront provides a range of services at reasonable prices.
These services include podcasting, recording, mixing, and mastering audio and video.
Once your record is finished, you can also ask Homefront to release it on streaming services like Pandora, YouTube, and Spotify.
Homefront Studios will also press your CDs if you still like them.
Making your musical dreams come true and fulfilling your music career is the prime objective of Homefront Studios.
Location: 72 David Dr, Sikeston, MO 63801, United States
4. Burger King
A popular activity in Sikeston is stopping by Burger King, a local eatery that serves tasty and skillfully prepared treats.
Burger King is a well-designed restaurant with a friendly and comfortable environment for guests to relax.
They serve tasty vegetarian, vegan, and gluten-free options alongside meals fit for breakfast, lunch, or dinner.
There is always something for everyone at Burger King, and you can count on getting your money's worth and even more.
Spicy nuggets, crispy chicken sandwiches, bacon, egg & cheese, pancakes, French toast sticks, burritos, double cheeseburgers, and other dishes are just a few available.
They provide a wide variety of drinks, including coffee, iced tea, sprite, frozen Fanta lemonade, frosted frozen coke, and Mello Yello.
Burger King opens Monday through Thursday, 6 am to 10 pm, Friday and Saturday, 6 am to 11 pm, and Sunday, 7 am to 10 pm.
Location: 921 E Malone Ave, Sikeston, MO 63801, United States
Conclusion
Despite having the appearance of a lonely small city, Sikeston has a lovely array of tourist attractions that will appeal to visitors from all over the world.
Visitors seeking peace and quiet to spend with loved ones or family would never regret going to Sikeston.
Sikeston is a historic and culturally rich city. Sikeston should be your destination if you're traveling to Missouri.
Join us on Telegram
If you loved this content, do well to like us on Facebook and follow us on Twitter to get updates and engage with other people like you who wish to immigrate to Canada or just immigrated to Canada.