Moving to Canada had never been this easy. Immigrants who have a certain skill can now apply for express entry to Canada without much hassle using the Express Entry immigration selection system.
Canada will record the most intake of new immigrants in the coming years through Express Entry, this was made known by the 2019-2021 Canada immigration Level Plan.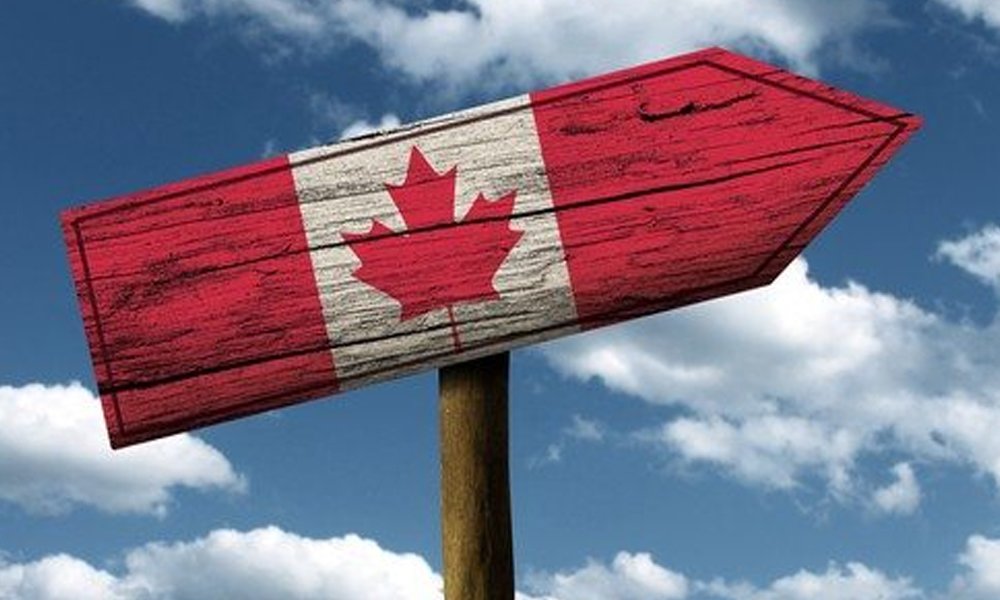 Since the introduction of the Express Entry program in 2015, it has been the main path skilled workers immigrate to Canada, and is the most popularly known immigration system globally.
What is Canada Express Entry?
Express Entry (launched on January 1st, 2015) is a selection system used by the Canadian government to select skilled and qualified workers to fill some labour gaps via certain economic immigration programs.
In Express Entry, candidates are ranked in a list, and the best ranking candidates are invited to apply for a Canadian permanent resident status. This ranking is based on the following; age, education, language proficiency, work experience, and other factors.
One of the best options you have as a skilled worker trying to move to Canada permanently is the Express Entry, as you and your family can become new Canadian permanent residents within just a few months.
Eligibility for Express Entry in Canada
No complications. Express Entry Canada eligibility doesn't have a complex procedure. Applicants check their Canada express entry eligibility through a unique point-based system referred to as the Express Entry Comprehensive Ranking System (CRS).
Express Entry CRS awards point based on your position on factors that Citizenship and Immigration Canada (CIC) tend to find related to the positive growth and success of the future economy for new immigrants to Canada.
The higher your point in the CRS, the better chances you stand to enter Canada through the Express Entry program as the express entry CRS is designed to bulk pick immigrants that may succeed economically while living in Canada.
These are factors affecting the Canadian Express Entry eligibility; age, level of education, French or English language proficiency, as well as previous work experience in Canada.
It is a good fact to know that there is no minimum score for Canada Express Entry eligibility as the people with the best points are invited to apply for Canadian permanent residency,
Also know that if a person meets the requirements of the Federal Skilled Worker Program, Canadian Experience Class or Federal Skilled Trades Program, they are open to creating an Express Entry profile.
To determine your express entry eligibility score, we have provided a Canada express entry calculator for you.
If you have checked your eligibility score using the CRS calculator, then you will have to compare your points with that of the latest Canada Express Entry draw.
Getting a point score close to or above the minimum points required by the latest draw, means you have a very huge chance of receiving an Invitation to Apply (ITA) for a permanent residence in Canada.
However, if you score significantly below the previous draw's minimum cut-off, you may not have a good chance of receiving an invitation to apply (ITA) for permanent residency in Canada.
How to Apply for Express Entry to Canada
Applying for immigration to Canada using the Express Entry system requires you to;
Be registered with the Government of Canada's Job Bank or rather, have a valid job offer.

Get an Educational Credential Assessment (ECA). Note that if you have work experience in a skilled trade, or you have recently worked a year in Canada, you do not need this.

Understand the National Occupational Classification and know the skill type your work experience falls under.

Participate in an approved language test and score above the required score for the program you qualified for.

Check the "

Come to Canada online tool

" to know if you meet these eligibility requirements.

Meet up with the eligibility criteria for

any of these programs

.
Application Process
The steps below will guide you to apply for express entry to Canada.
Goto

myIRCC

and create your Express Entry profile.

Fill the form honestly with your personal and professional details. Some requirements include:
A valid passport or travel document (this may include other nationality identity document)

Your Educational Credential Assessment (ECA) (if needed)

A written job offer from an employer in Canada (if available)

Some information about your work experience

Contact information

Some information about your family who would come with you to Canada

Language test results

Your National Occupational Classification job title and code

One copy of your provincial nomination (if available)

If you used the

Come to Canada tool

, you will be asked for your personal reference code.
If you do not have a valid job offer or a provincial/territorial nomination, you will have to register with the Job Bank.
After You Apply
Once you are done applying, your profile will be added to the list of considered participants for permanent residence. If you are found worthy, you will then be sent an Invitation to Apply (ITA) for Permanent Residence (PR).
After you have been sent an invitation, you have about 90 days to submit all the required documents. It is, therefore, advisable to start gathering all important documents for submission.
When Does my Express Entry Profile Expire?
Express entry validation period is one year after the submission of your profile. If for any reason, you do not get an ITA for permanent residence within the first year, you are free to submit your profile again.
Conclusion
If you are looking for an easy way to enter Canada as a skilled worker, then you should consider the Express Entry program. A lot of people have immigrated to Canada with this method and even more, are still in the process.
If there are places you need clarity on, kindly let us know using the comment section below, and we will be glad to help you out.
Remember to share this article if you found it helpful.