As a Canadian citizen returning to Canada after a long absence is a moment of joy and excitement.
However, it's essential to be aware of the specific requirements and procedures that must be followed when returning to Canada after an extended stay abroad.
The Canadian government has put in place certain guidelines to ensure a smooth re-entry process and to guarantee that returning citizens meet the necessary obligations.
In this article, we will explore the key requirements for a Canadian citizen returning to Canada after a prolonged absence, shedding light on the steps they must take to resume life in their beloved country.
8 Requirements For Canadian Citizens Returning to Canada After A Long Absence
Are you a Canadian citizen who's been exploring the world and are now preparing to return to the welcoming embrace of your home country
As you plan your journey back to the Great White North, there are some essential requirements you should be aware of:
1. Valid Canadian Passport
Ensure your Canadian passport is up-to-date before you embark on your journey.
A valid passport is your key to re-entry into Canada, so double-check the expiration date and renew if necessary.
2. Proof of Citizenship
While a passport is the most straightforward proof of citizenship, you may also use a Certificate of Canadian Citizenship as an alternative.
3. Duration of Absence
If you've been away for an extended period, you might wonder if there's a maximum allowed duration for your absence.
As a Canadian citizen, you can stay outside of Canada for as long as you wish and still maintain your citizenship.
However, if your absence has affected your provincial health insurance coverage, you might need to re-establish your eligibility upon return.
4. Returning Residents
If you've been away for an extended period, Canada Border Services Agency (CBSA) officers might ask you questions to determine your status as a returning resident.
Be prepared to provide information about your ties to Canada, such as property ownership, employment history, and family connections.
5. Customs Declaration
When you arrive in Canada, you must complete a customs declaration form.
Ensure you declare all items you are bringing back, including goods purchased abroad, to avoid any issues during customs processing.
6. Dutiable Items and Exemptions
Familiarize yourself with the duty-free exemptions for various items.
Certain goods are subject to taxes and duties upon entry, but many personal items, such as clothing and personal effects, can be brought in duty-free.
Also see: 10 Dog-Friendly Beaches Near Me In Canada
7. Traveling with Pets
If you have furry companions accompanying you, check the requirements for bringing pets into Canada.
Ensure their vaccinations and documentation are to avoid quarantine or entry refusal.
8. COVID-19 Regulations
Canada might have specific COVID-19 travel restrictions and quarantine measures, depending on the prevailing situation.
Stay updated on the latest guidelines issued by the Canadian government and plan your return accordingly.
13 Steps to Returning to Canada
Repatriating to Canada can be an exciting and fulfilling journey, whether you're returning after an extended absence or moving to Canada for the first time.
To ensure a smooth transition, follow these steps:
1. Check Eligibility
Confirm that you are eligible to repatriate to Canada.
If you are a Canadian citizen, you have an unrestricted right to return.
Permanent residents who have not been outside Canada for too long can also return.
Ensure your immigration status is in order.
2. Plan Your Move
Organize your move well in advance. Determine the date of your repatriation and make travel arrangements accordingly.
Consider shipping your belongings, closing accounts in your current country, and arranging temporary accommodations in Canada if needed.
3. Update Travel Documents
Ensure that your Canadian passport or other travel documents are up-to-date and valid for the duration of your travel.
If you need to renew your passport, do it before you leave.
4. COVID-19 Precautions
Be aware of any COVID-19 travel restrictions and requirements for Canada.
Check the latest guidelines and travel advisories issued by the Canadian government and plan accordingly.
You might need to show proof of vaccination or follow specific quarantine protocols.
5. Arrange Health Insurance
If you are a Canadian citizen returning after an extended absence, ensure you have health insurance coverage.
Depending on the province, there might be waiting periods before your provincial health coverage becomes active again.
6. Shipping Belongings
If you have belongings to ship to Canada, research reputable international moving companies.
Make sure to comply with customs regulations and declare all items accurately.
7. Notify Authorities
Inform relevant authorities in your current country, such as tax authorities and utility companies, about your departure.
Ensure that you settle any outstanding bills or obligations.
8. Notify Authorities in Canada
Notify Canadian authorities of your return. Update your address with the Canada Revenue Agency, provincial health authorities, and other relevant government agencies.
9. Find Accommodation
If you haven't already secured a permanent residence in Canada, arrange for temporary accommodation until you find a suitable place to live.
11. Job and Financial Planning
If you are returning to Canada for work, secure a job beforehand or research potential employment opportunities.
Ensure you have sufficient funds for initial expenses while you settle in.
12. Bring Important Documents
Carry essential documents with you, such as your passport, birth certificate, marriage certificate, academic records, and professional certifications.
Also see: 10+ Best Georgetown Coffee Shops You Should Try
13. Embrace the Transition
Moving to a new country can be challenging but also an incredible opportunity for personal growth.
Embrace the change, explore the vibrant Canadian culture, and connect with the welcoming community.
Remember, the repatriation process may vary based on your circumstances, so it's always best to seek guidance from official government sources and Canadian embassies or consulates for personalized advice.
Why Does A Canadian Citizen Return To Canada After A Long Absence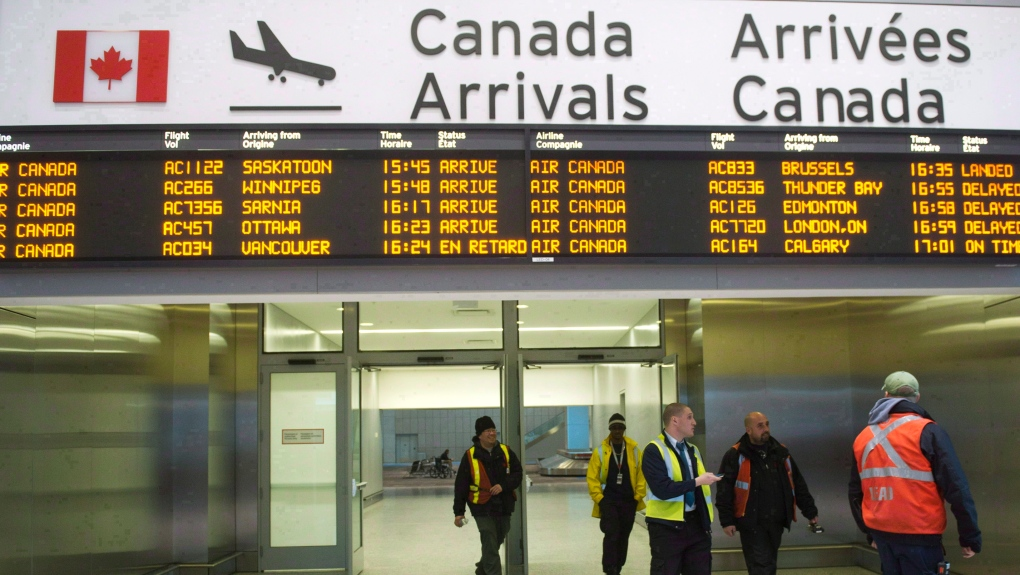 It might sound peculiar. In any case, it is generally difficult to return to your home in Canada on the off chance that you are an expatriate.
You partake in a great deal of variety while avoiding the maple-leaf country.
You generally get to meet a few incredible individuals and their cultures while out of Canada.
Furthermore, being out of your usual range of familiarity makes you more adventurous and bold.
Perhaps one of the most intriguing things about expatriates is they are generally the icebreakers.
Notwithstanding, individuals actually return to Canada because of multiple factors:
Termination of overseas job contract.

Need to return to the "Canadian' way of life.

Family issues like dealing with youngsters or older guardians.

Lack of quality healthcare system abroad.

Emotional issues like divorce or breakup.

Need to bring children up in Canadian culture.
Who Returns To Canada After A Long Absence
You definitely know the huge purposes for Canadian residents getting back to Canada.
In any case, not every person will return after a long nonappearance from Canada.
There are groups of people with a particular profile who will make it happen.
1. Return for Family
They are the most conspicuous groups of people of non-occupant Canadians that are getting back to relatives.
Normally, they need superior education for their children and better medical services for themselves.
You will see the greatest surge of these individuals from the areas with political turmoil.
Be that as it may, in 2018 and 2019, numerous Canadian families moved in from the US.
They didn't do it to improve their movement diary.
The return guarantees better well-being and instructive administrations from the Public authority of Canada.
Families with small kids are more inclined to return than families with young people.
The last option bunch finds it hard to adapt to another climate with teenage children.
2. Return for Career
This is one more group of people of Canadian residents getting back after a long nonattendance.
The setting-off factor behind this relocation is both timing and opportunity.
In the event that a promising executive gets a proposal from home, the entire family will move without a doubt.
On account of a youthful professional, the move is inescapable.
They will have more than adequate opportunities to settle down in the new climate and adapt to the work culture.
At first, moving is about energy. In the later stage comes the shock of adapting.
Nonetheless, as an informed individual, the subsequent stage doesn't endure. The last stage is tied in with settling down.
3. Stability Seekers
This group is little, however, entirely steady. They are very efficient in their life and career.
They know why and where to move to Canada.
While abroad, they look at the way of life of outside nationals and settle on choices in view of that.
While they lived in Canada, they arranged to move away for a particular explanation.
Similarly, they will return to their home in Canada with an obvious arrangement.
Entering Canada after a long nonattendance is a blissful occasion for them.
Consequently, to make your return productive, arrange before the move.
4. Chance Takers
For this group, Canada is a "Place of refuge" to escape from the disturbance of life.
They, for the most part, see security from late professional or individual disasters.
You will find them looking for shelter to recuperate themselves from divorce, breakup, job loss, or spouse death.
These individuals normally return to the leftover family in Canada.
It assists them with resting and remakes them for another excursion.
As opposed to getting returning home or "Canada," moving to start with one stage and then onto the next is the most basic component behind their choice.
It is clear that Canada is an extraordinary spot to withdraw and modify your life and character.
5. Hoping for Healthy Life
This set of individuals generally searches for the chance to return to Canada.
As far as they might be concerned, a nation is an optimal spot for personal and professional development.
They spend hours anticipating the move, and any place they choose is a blissful time.
The choice is upheld by fastidious preparation, paying attention to instinct, and examining what's in store.
Hence, regardless of what part of Canada they move to, they generally have a cheerful existence.
Also see: 14 Best Beaches In Vancouver Island You Should Visit
6. Happy Last Few Days
After a long leave from Canada, everybody wants a happy ending.
That implies the last few years of life demand or deserve a happy ending.
Consequently, no other place is superior to Canada regarding a superior way of life.
Besides, the return will make an opportunity for your friends and relatives.
Your last days will be more pleasant where you were conceived.
Actually, individuals need to try not to experience it in their last days.
Accordingly, getting back to the homeland appears to be legit.
7. Return For Nothing
Individuals here and there need to be at their place of birth for next to no significant reasons.
That requires no clarifications and doesn't exactly measure up to rationale.
Notwithstanding, getting back turns into the most earlier thing in your life.
Along these lines, countless Canadian residents get back for little more than inward harmony.
What Can You Carry When Returning To Canada After A Long Absence
Presently you are good to go to return to your home in Canada.
You will bring a few gifts for the family around there.
Go through the following sections before you pack or meander around the obligation-free shop.
It will assist you with packing your packs without opening them before the customs official at any port of entry.
1. Alcoholic Beverages
You can convey two 750-ml wine bottles while returning to Canada after spending part of a scheduled year abroad.
Besides, you can likewise convey one huge size standard alcohol bottle or an instance of 355 ml brew jars.
Ensure the crate has just 24 jars in it.
2. Tobacco
Conveying tobacco to Canada isn't an issue for however long you are 18 years and over and follow the amount.
You can convey 200 cigarettes, 50 cigars, 200 grams of tobacco powder, and 200 tobacco sticks.
Remember that these are inside your exception for expense and obligation purposes.
3. Cash
There is no limitation on completing money out or in Canada.
Hence, you can convey any sum with you.
Notwithstanding, you need to announce to the Canadian Line Administrations Office assuming you convey more than CAN $ 10,000 or it's identical in unfamiliar money.
The standard applied to both approaching and active excursions.
Also see: Best Fancy Restaurants In Edmonton Canada
4. Jewelry
In the event that you are keen on returning your valuable pieces of jewellery, get an evaluation report from a perceived Canadian gemologist.
This report will confirm the pride and responsibility for gems when you are returning to Canada after a long nonattendance.
Likewise, more things can be imported with next to no assessment.
That incorporates – books, instruments, side interest apparatuses, PCs, collectibles, RVs, confidential aeroplanes, utility trailers, device sheds, and flatware.
From there, the sky is the limit. In this way, bring those things however much as could be expected while you're making a cheerful return.
20 Items You Can Import Duty and Tax-free
You can include the following personal and household effects in your duty- and tax-free entitlement:
1. Clothing and linen
2. Furniture
3. Furnishings
4. Appliances
5. Silverware
6. Jewelry
7. Antiques
8. Family heirlooms
9. Private collections of coins, stamps, and art
10. Personal computers
11. Books
12. Musical instruments
13. Hobby tools and other hobby items
14. Personal vehicles
15. Pleasure boats and the trailers to carry them (trailers are subject to Transport Canada requirements)
16. Mobile trailers, no more than 2.6 meters (9 feet) wide, that the owner is capable of moving on his or her own
17. Utility trailers
18. Motor homes
19. Private aircraft
20. Tool sheds or garages that do not attach to or form part of a dwelling
Also see: 10 Best Beaches Near Toronto
Plan Your Return To Canada After A Long Absence
Returning to Canada as a Canadian citizen after a long absence is a process that requires careful consideration and compliance with the country's regulations.
As a returning citizen, ensuring that your documentation is in order, understanding the residency obligations, and preparing for potential changes in Canadian laws and policies during your absence are crucial.
Whether it's a trip to explore distant lands, a work assignment overseas, or a desire to reunite with family and friends, the experience of returning to one's homeland is truly special.
By following the prescribed procedures and fulfilling the requirements, you can look forward to a smooth and warm return to Canada.
Home awaits!