Meeting new people and making friends can sometimes prove to be an overwhelming activity. However, with the right amount of effort and zeal to take the lead and step outside of your comfort zone, you can easily make friends.
Getting yourself out there and looking for places to socialize, like a local club or volunteer organization is a good place to start from.
Once you start meeting new people, you should ensure you take some time to get to know them and hang out together.
People already living in the Canadian town or city where you've decided to move to are less likely to need you who is the newcomer compared to how much you will be needing them.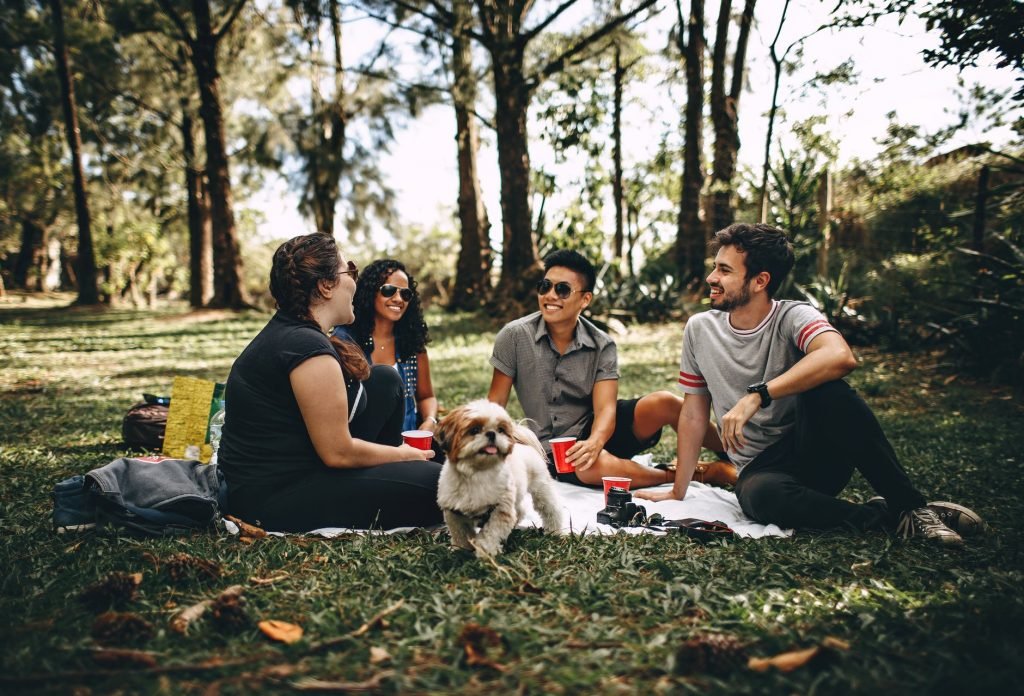 Seemingly, making new friends in a new environment will be harder compared to when you were still in school or enjoying your first job below the age of 30.
Growing older tends to make people remain bound to spending more time at their work or taking their relationship seriously, making them have lesser time for every other thing like making new friends.
Regardless of this, it is impossible to say a newcomer won't enjoy an excellent social life in Canada.
In actual fact, most newcomers to Canada tend to have their experiences in Canada enriched massively by making friends with locals and other newcomers.
Reading all of this and you may be wondering what's the simplest way of putting yourself out there and creating your very own Canadian social circle? Here are our four top tips for creating friends in Canada.
1. Join a club
Joining an organization or a club to meet new people and make friends is usually an ideal way to find people who have common interests.
Having lot of common interests with people is not necessarily required in order to become friends with them.
Quite a number of the most rewarding friendships are usually between two people who do not have much in common at the least.
However, if you have an interest in a specific topic, try checking out a location where you'll meet people that share the same interest.
For instance, you may join the science club at a college, the marching band, a knitting group, or the other shared-interest group.
If you play instruments or sing, try joining a band or choir. Joining a sports team may be an ideal option if you're an athletic person or just looking to try something new and challenging.
If you're religious, a church, Mosque, temple, or other houses of worship may be an excellent spot to start out since you and the people will at the very least have a spiritual faith in common.
2. Go for Drinks Together with Your Colleagues or Ask them out for lunch or coffee
Doing this will give you a far better opportunity to chat and get to understand one another a little bit better.
Invite them to have coffee with you sometime and provide them with your email address or telephone number. This will grant the person the chance to contact you.
They may or may not offer you their information reciprocally, but that's fine.
An ideal way to extend yourself is to say: "Well, I have to go, but if you ever want to have a conversation over lunch or coffee or anything of the sort, let me give you my number/e-mail address." The other person will likely meet up with you if you suggest a selected time and place.
For instance, you would possibly say, "Hey, it was fun chatting today! Would you like to have a conversation over a cup of coffee and muffin at the Bagel Palace on Saturday?"
If it feels inappropriate to ask them to a one-on-one get-together, consider asking them to journey to a group event with you, sort of a party or a movie night.
Also, note that in Canada it's perfectly normal for people that don't drink alcohol to attend an after-work gathering where alcohol is being consumed. So, there is nothing to worry about if you are not a person who drinks alcohol.
3. Apps for creating friends in Canada
The first thought of an individual who is looking to meet someone online is optimizing dating apps within their reach.
However, in addition to dating apps like Tinder, Bumble, Grindr, and Hinge, there are multiple apps available for meeting and making friends too.
For instance, Nextdoor, which connects people living in close proximity with one another, and Bumble BFF, the simplest friend version of the famous dating app of the same name, do exactly that.
Making friends as a newcomer to Canada can be quite challenging, but it is always easier when you're willing to use the technology that exists to assist you out along the way.
4. Adopt a dog
First things first; this tip is merely for those that a) like dogs, b) have space for a dog, and c) have the financial and private capacity to cater for one.
So, if you don't fit into any of these three criteria, then it's probably best if you skip this tip altogether!
However, if you meet all of these requirements, adopting a dog is a superb way of integrating.
Most significantly, there are thousands of lovely dogs in animal shelters in towns and cities across Canada that are badly in need of a good place to be their home.
A dog may be a perfect companion as you integrate into life within a new place and may help provide additional structure as you agree into your new place.
Finally, the best place for you and your new furry friend is at the dog park. They get to run around with their buddies, while you get the prospect to talk with other dog-parents and, who knows, maybe find a friendship during the process.
But remember, a dog is for all times, not only for Christmas. So, it's ideal to exercise patience and wait until you've obtained the status of permanent residency in Canada before considering adopting a dog or other pet.
Read: How to bring your pets to Canada
Conclusion
And there you go, our four simple tips to making and meeting new friends in Canada.
Once you have succeeded in making new friends, be sure to make time in maintaining the friendship, be loyal to your friends, make effort to see that the friendship is going well, and emphasize your good qualities.
Join us on Telegram
If you loved this content, do well to like us on Facebook and follow us on Twitter to get updates and engage with other people like you who wish to immigrate to Canada or just immigrated to Canada.