Why not try Corbin for your next vacation? But hold on, briefly explore the best things to do in Corbin (KY) before heading out.
Corbin, Kentucky, has the perfect blend of nature, modernity, and human ingenuity, making it a must-see destination on this side of the Appalachians.
Due to its proximity to the Daniel Boone National Forest, the city has numerous outdoor recreation facilities and activities.
These can range from camping to water adventures to hikes in dense forests.
Corbin is also the birthplace of the world-famous Kentucky Fried Chicken restaurant chain.
So there's plenty of history and culture to more than get involved with.
Make this city your top destination for your next weekend's getaway! Join us as we explore the most pleasurable things to do in Corbin (KY):
Fun Things to Do in Corbin (KY)
1. Participate in the Exuberant NIBROC Festival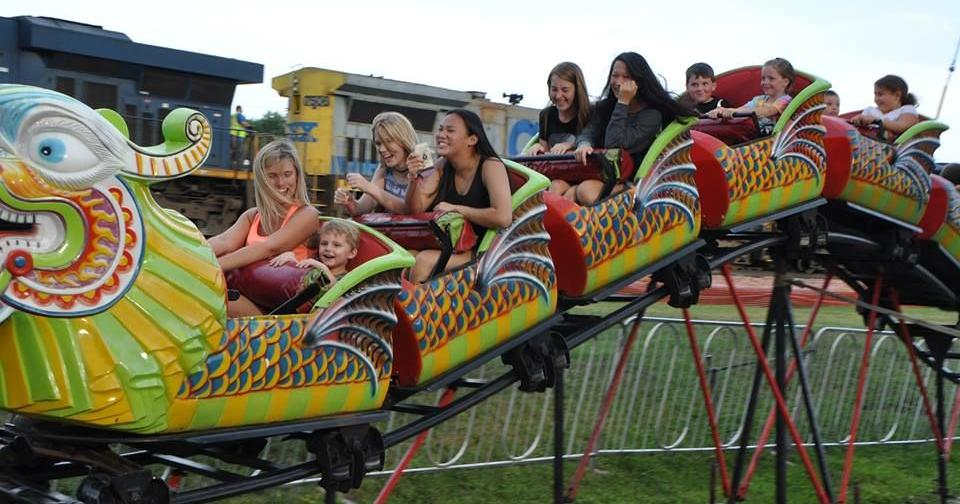 Nothing brings the entire Corbin community together like the NIBROC festival, which is actually the reverse of the town's name.
The event is a gathering of townspeople, artists, vendors, artisans, and visitors worldwide for three days of fun and entertainment.
Regardless of the age difference, Main Street in downtown Corbin will be filled with events and activities to suit everyone.
Fun marathons are open to runners, and there is also a competition where local runners compete for a chance to win a scholarship.
Then there are live music concerts with talented local bands as well as contests to which everyone is invited.
You will be able to see the parades and carnivals that take place during the week of the festival if you're on time.
So when August rolls around, get ready to visit Corbin and join in the festivities!
2. Go Kayaking Along Cumberland River
The State Resort Park is one of the best routes to the Cumberland River, but there are other parts of the Daniel Boone National Forest that are more isolated.
So if you're up for some whitewater adventures, you can turn to an outfitter or guide in Corbin to help you navigate the winding river.
Kayaking and paddling are popular activities for those brave enough to wade the rapids in some sections.
Areas with milder currents are ideal for fishing with brown trout, walleye, and oversized striped bass, as some trophy species swim below.
3. Visit Falls Creek Cabins and Campgrounds
If you're looking for a base for your adventures, this side of the Daniel Boone National Forest, Falls Creek Cabins, and Campgrounds is a great choice.
It is located south of Corbin town, so there is a quiet atmosphere away from the city noise.
Within the expansive grounds, Falls Creek has spaces for RVs, traditional tents, and even its own cabins.
So you can choose the type of accommodation that is most convenient for you.
Falls Creek Cabins and Campgrounds is part of the Sheltowee Trace Adventure Resort, with its main office next to the campground.
You can join their white water and kayak tours and zip line and try out other exciting outdoor activities they offer.
Things to Do in Corbin (KY) at Night
1. Test Your Skills at Muddy Boy Records Karaoke
Experience the thrill of becoming a celebrity while singing your favorite tune at Muddy Boy Karaoke.
Once in a while, this place hosts costume parties with live music from both established and emerging artists.
Independent music powerhouse Muddy Boy Records runs karaoke. Maybe you'll discover an untapped talent for singing while you're here.
You'll still have a great time if it doesn't.
If you want to sing in a fantastic setting, this is the place to go.
2. Listen to Good Music and Relax at Felts' Music Place
Head out to Felts' Music Place for a night of fun.
It features live music from local and regional bands and an onboard DJ playing music to dance to on the large dance floor.
You can enjoy a game of pool and a refreshing cold beer when you're not dancing.
Thursdays are open evenings. This place provides the perfect environment to let loose, dance the night away, and create an unforgettable night.
3. Eat at Dino's Italian Restaurant & Lounge
Dino's Italian Restaurant – London is a casual restaurant offering authentic Italian and famous Greek dishes.
The menu is extensive, from seafood, pizza, calzones and Stromboli, hoagies, pita wraps, decadent desserts, and much more.
Things to Do in Corbin (KY) For Couples
1. Spend Some Time at Sanders Park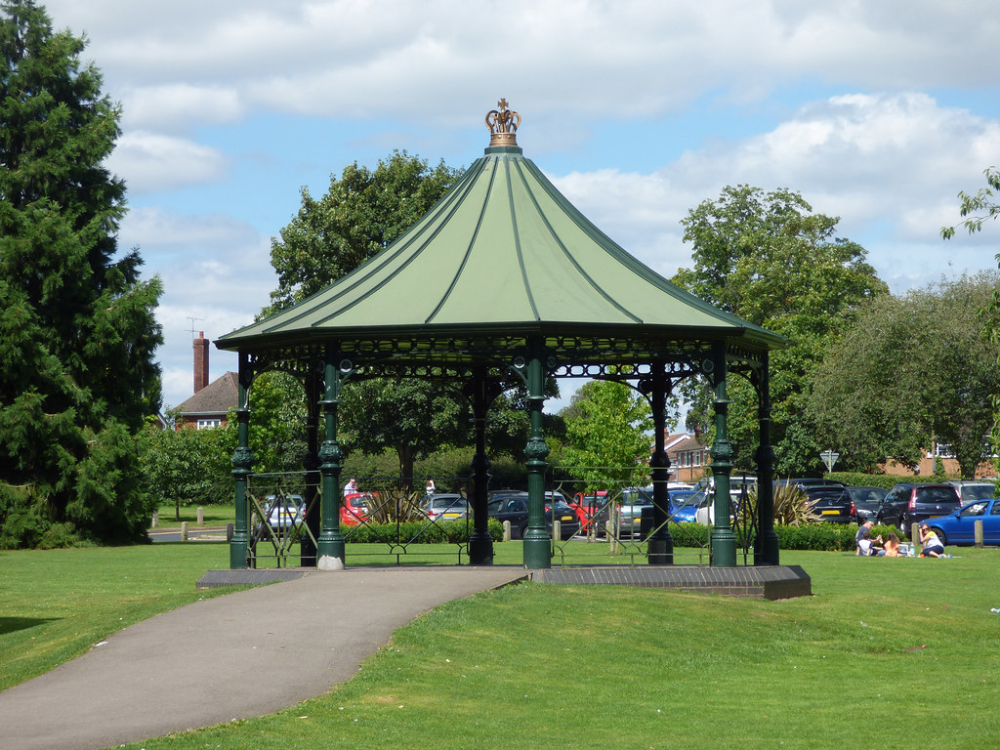 Given KFC's history with Corbin, it's no surprise that the city dedicated an entire park to the food franchise.
Sanders Park honors the memory of Colonel Sanders and his impact on the community.
Here you will find commemorative bricks, benches with a silhouette of Colonel Sanders, and a life-size bronze statue.
You can take photos and learn the story of Sanders and his quest for the famous original recipe.
There is actually a garden in the park where secret herbs and spices are grown.
But don't think you're on your way to solving the mystery recipe—you'll still need to figure out the right amount of spices and cooking methods.
2. Flex Your Muscles at Tomahawks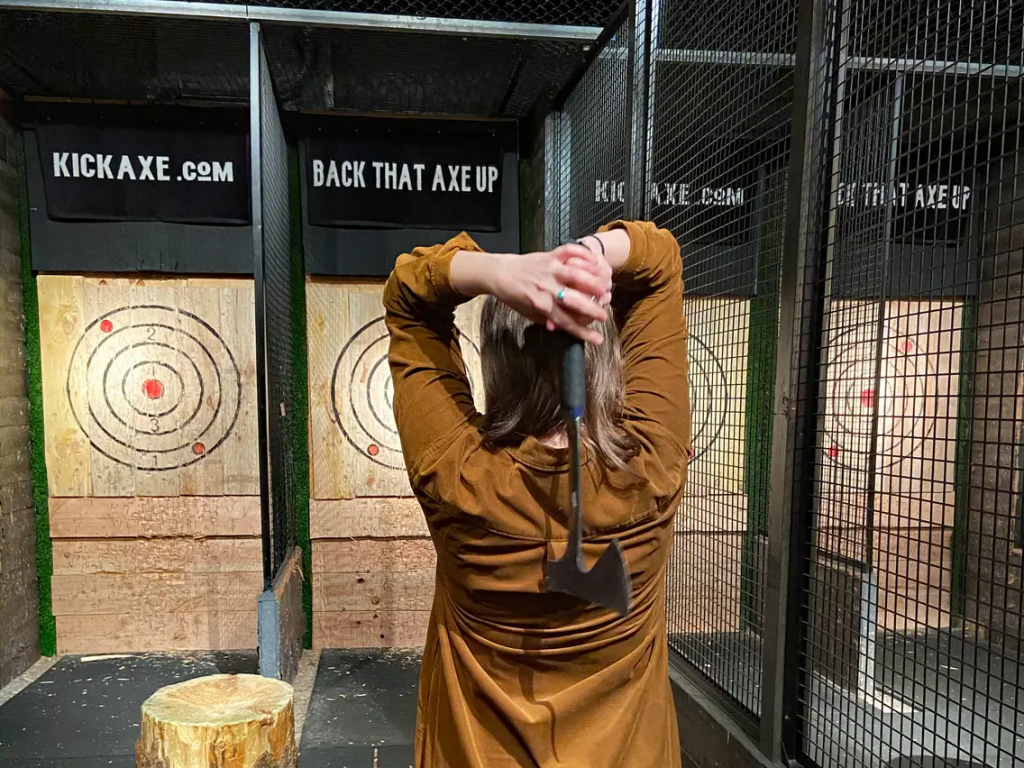 Tomahawks is a locally owned and operated ax throwing facility that follows all WATL (World Ax Throwing League) guidelines.
Features four separate double-target throwing pits and one huge triple-target party area with a new glow-in-the-dark feature!
Bring your loved ones and see who has the most accurate aim in a friendly competition. Add a little friendly rivalry to the mix.
Austin City Saloon, one of Corbin's favorite downtown restaurants, offers a selection of cuisine in addition to a wide selection of beers and soft drinks.
3. Try Your Art Skills at Campbell's Ceramics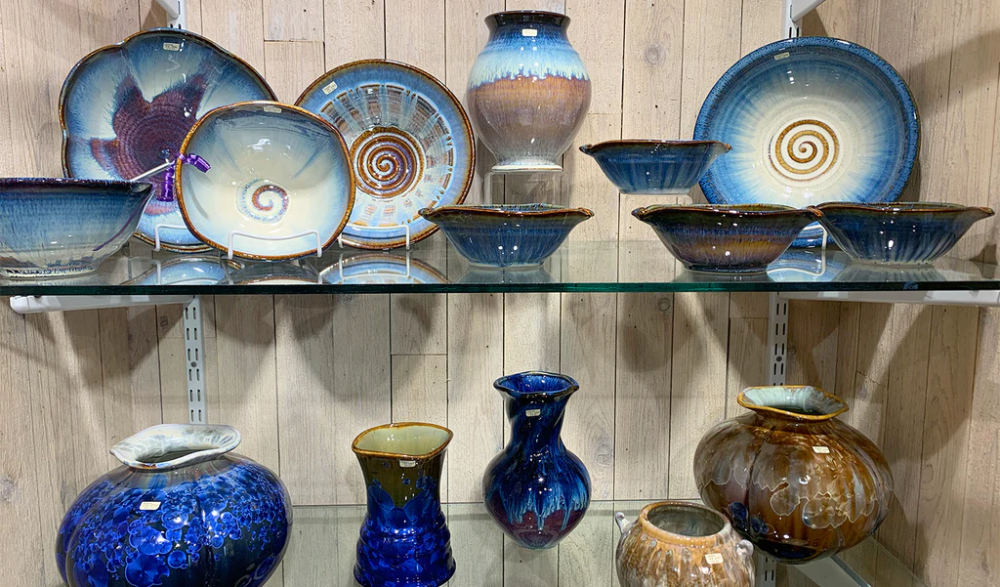 When you visit Campbell's Ceramics, you can unleash your inner artist and create something remarkable.
Once you've chosen your pottery, start creating.
Enjoy making it look pretty by adding color.
The lovely owners are handy and will explain everything to you. You can also take whatever art you create at home.
If you wish to have the glazing done, please come back in about a week. The atmosphere here makes it easy to let your creative side shine.
Things to Do in Corbin (KY) For Kids
1. Let Them Play at Rotary Park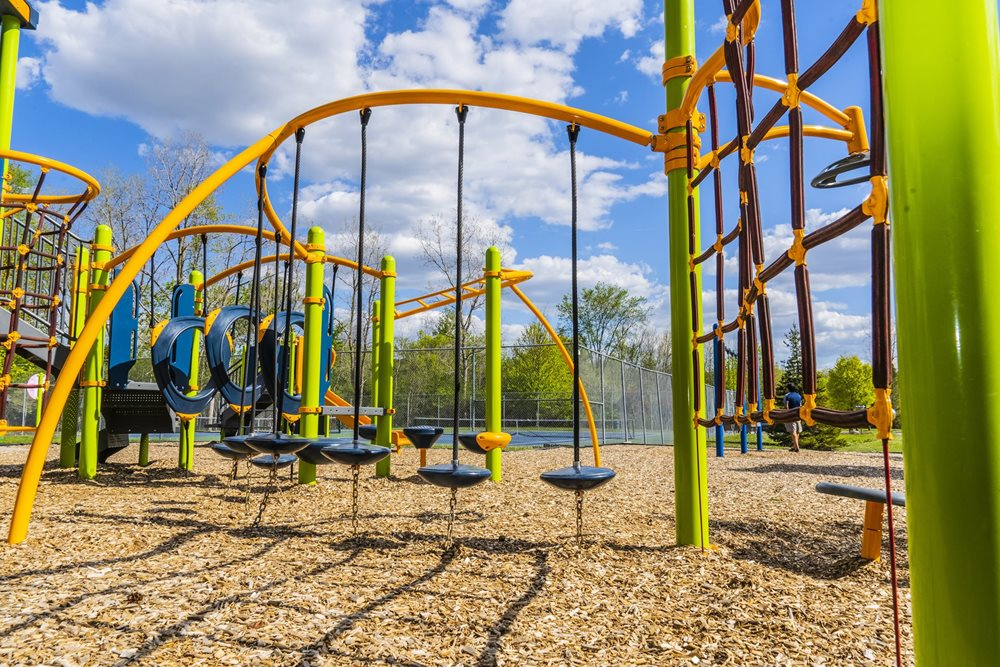 While Corbin is surrounded by forests on its borders, there are few green spaces in the town where the entire community can gather.
One is Rotary Park, an extensive outdoor facility next to Lynn Camp Creek.
It has verdant grounds and waterfront views, making it a relaxing place to stay with the whole family.
For those who enjoy sports, the park has three baseball diamonds, multi-purpose practice fields, a basketball court, and a skate park.
In the northern part, there is a well-equipped playground where parents can let their children play for hours.
And if you brought your dog on your trip, you can take them to the dog park.
They can run around all day and socialize with other dogs visiting the area.
2. Give Them the Time Of Their Lives at Geeta Patel Splash Pad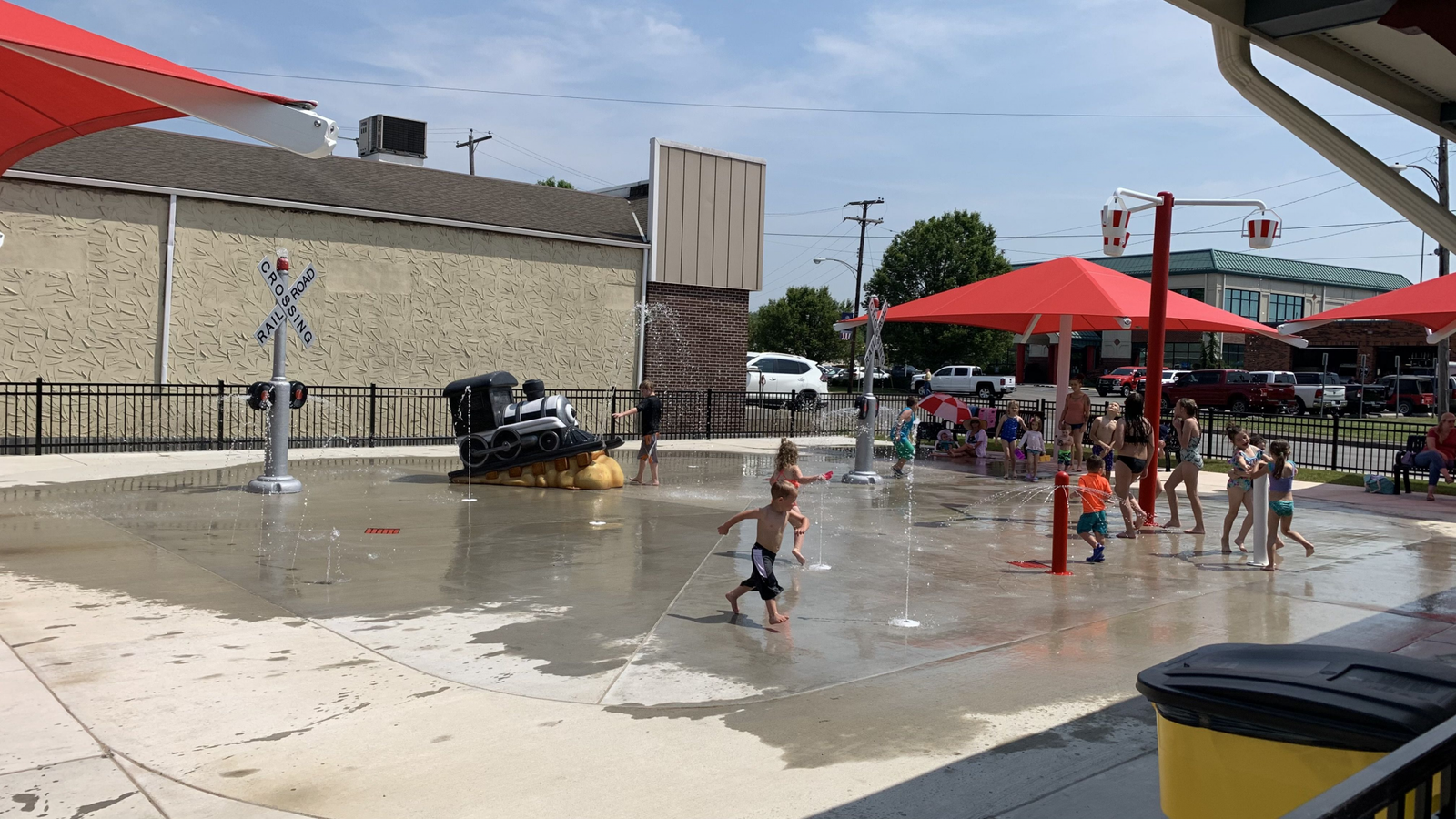 Get your swimsuit and sunscreen ready and head to the Geeta Patel Splash Pad.
The splash pad is a covered area off Main Street in downtown Corbin.
It has several themed water features for kids to cool off in to beat the heat, including water buckets resembling the chicken buckets at KFC.
The splash pad paid homage to several Corbin landmarks, including railroad signs for the L&N Depot and themed water features.
Chairs in the facility are spaced around and include canopies that provide enough shade so parents can sit and enjoy the shade while watching their children play.
The splash pad also offers restrooms and changing areas for visitors to use.
The Geeta Patel Splash Pad is open to the public every day.
You can find it on Main Street across from Corbin City Hall.
3. Visit Gerry's Roller Rink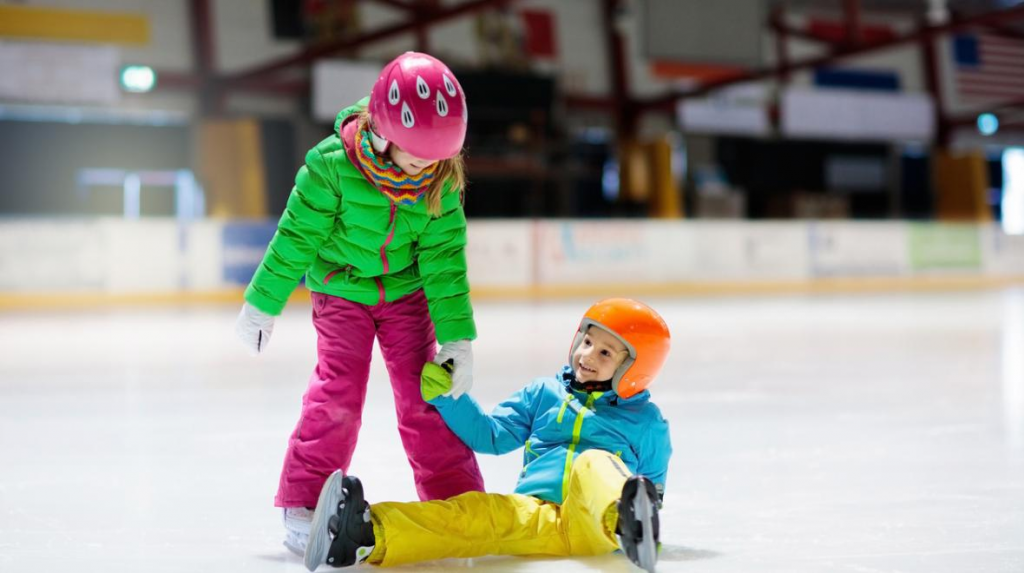 Visit Gerry's Roller Rink, which has been operating since the 1950s.
The owners are friendly and committed to ensuring you have a good time.
This joint will suit everyone, whether you are a beginner or an expert. You can get as many roller skates as you want for pocket-friendly prices.
With such great prices and friendly staff, it's no wonder this place has stayed open all these years.
Don't miss this opportunity to have a lot of fun.
Indoor Activities to Do in Corbin (KY) For Adults
1. Don't Miss a Thing at Corbin Arena
The sprawling Corbin Arena is where all the loud and boisterous events in the city take place.
This vast indoor event facility can comfortably accommodate 4,900 people, which is already more than half of the city's population.
Live music concerts by local and national bands are held here.
It's also a popular venue for sports tournaments, with stages turned into basketball courts, bull riding arenas, and even WWE rings.
Wrestling matches are especially popular – because who doesn't like watching burly men in costumes fight each other?
Occasionally, the facility is used for exhibitions where cars, fishing equipment, and other state-of-the-art products are displayed for all to admire.
Check out their calendar today to see upcoming events!
2. Go See a Movie at Tri-County Cineplex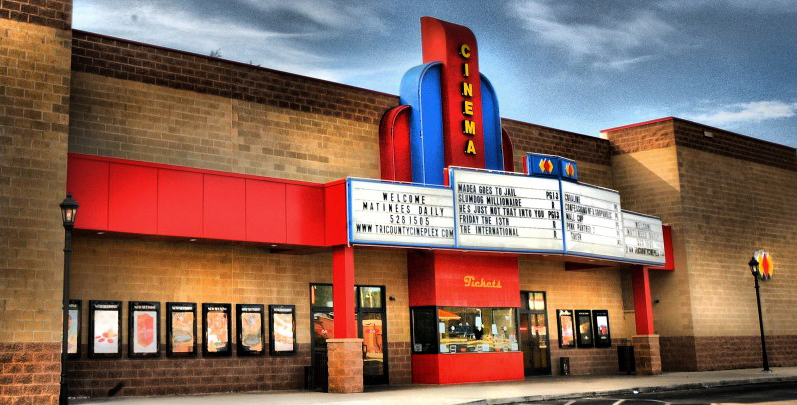 The Tri-County Cineplex is a great place to visit when you need a break from nature.
It is a popular entertainment facility in the city. This theater functions as a multi-cinema with stadium seating for maximum viewing angles.
So if you want to catch a new blockbuster on vacation, check the cinema schedules and buy tickets.
The Flashback Cinema also has classic movie screenings that allow you to relive the experience of watching the best Hollywood movies.
So bring a bucket of delicious popcorn, sit back, and enjoy the feature film of your choice!
3. Trying Escaping From the Great Escape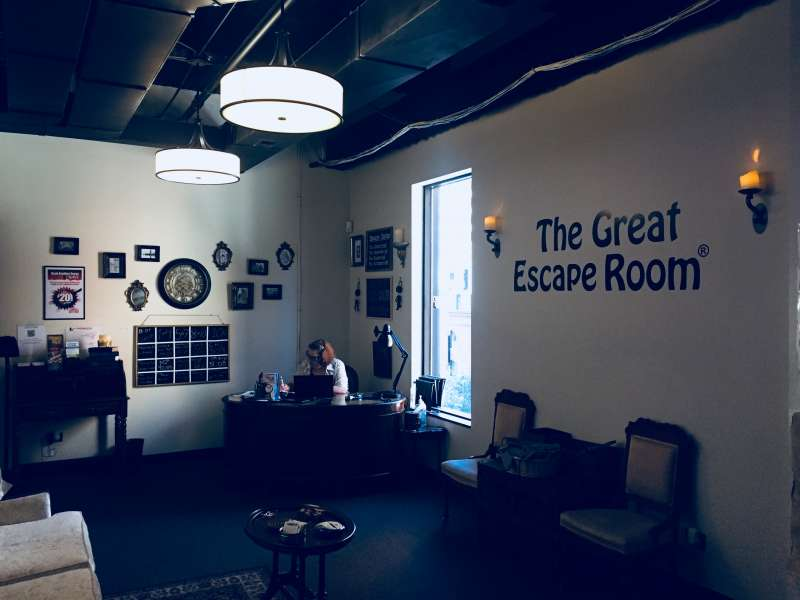 A group of friends, family, or co-workers can enjoy an exciting and fascinating experience by participating in an escape game.
You and up to seven other individuals will be placed in a room in The Great Escape and given 60 minutes to figure out how to get out.
Explore the area to find hints and information to help you solve puzzles and escape.
This activity is fun: an evening with friends, family, or even a date.
We have made every effort to ensure your family's safety in each of our rooms.
The different rooms have fascinating themes and stories that draw you right into the action. The choice is yours; choose your favorite or taste them all!
Romantic Things to Do in Corbin (KY)
1. Go For a Dip at Laurel River Lake
The Laurel River is a tributary of the Cumberland River, but when it was dammed by the US Army in 1977, it became something more.
Laurel River Lake, a vast reservoir, was created from this project.
It is one of the major recreational attractions in Corbin, spread across 5,600 acres.
The Laurel River serves as a recreational spot for all who visit this body of water.
One of these is Spillway Beach, a strip of golden sand located next to the dam that created the reservoir.
Here you can launch kayaks, swim, and even try shore fishing.
Marinas, campsites, farms, and attractions are hidden in narrow corners and isolated parts of the lake.
2. Visit Vanhook Falls
Beautiful Vanhook Falls is already part of London in Laurel County, but it's only minutes from Corbin and less from the Daniel Boone National Forest attractions.
Here, the water drops 40 feet before reaching the boulders at the base.
It is a beautiful sight, especially during rainy days and spring thaws when the waters rush in the rapids.
Getting to this location is an experience in itself, as you would have to walk about five miles from the Sheltowee Trace Adventure Resort before arriving at the falls.
But it is a pleasant trek where you will travel through dense forests, meadows, and bridges over streams.
3. Explore Sheltowee Trace Adventure Resort
For adrenaline and thrill seekers, white water rafting at this place is your cup of tea.
During the spring, they offer a full-day intermediate canyon trip with lunch or a half-day beginner canyon trip without lunch.
In the summer and fall, you can enjoy rafting below Cumberland Falls.
Maneuver through choppy waters that require teamwork. You can also stay in a campsite or cabin and enjoy other activities the resort offers.
This includes canoeing, kayaking, tubing, zip-lining, wall climbing, geocaching, biking, and hiking.
Free Things to Do in Corbin (KY)
1. See the Cumberland Falls State Resort Park
Located entirely within the Daniel Boone National Forest, the beautiful Cumberland Falls State Resort is one of the most sought-after destinations west of Corbin.
It covers 1,657 acres of land with large swathes of woodland, trails, lookouts, and the Cumberland River.
But the most striking element of this park is the waterfall of the same name.
This resort is one of the few places you can regularly see a moonbow – a rainbow formed by moonlight.
This view, together with the fleeting fog and boulder-strewn ravine, creates a magical scenery that even classic fairy tales could not imagine.
Catching a moonbow may require several nights of visits to the falls, but there are some lodges in the park where you can stay as long as needed.
During the day, you can explore other parts of the destination, including Eagle Falls and the Interpretive Center.
2. Take a Stroll Along the Ed Tye Creek Walk
The peaceful Ed Tye Creek Walk is a small attraction in the heart of Corbin.
At Ed Tye Creek Walk, you can take a break from the city noise while watching the view of Lynn Camp Creek.
The trail will take you to some water attractions and small grassy areas where you can relax.
At the end of the trail lies the Engineer Bridge, a beautiful crossing that spans the gurgling stream below.
It is for pedestrians only, so no cars can cross this bridge.
You can stay there as long as you want because there are comfortable benches where you can sit and relax.
However, it is best to visit early in the morning or late afternoon when temperatures are cooler.
3. Explore Laurel Bridge Recreation Area
The Laurel Bridge Scenic Recreation Area is located in the section before the Laurel River turns into a lake, so it's much closer to Corbin and faster.
This day picnic area is used for light recreational activities, so camping is not permitted.
But it's still worth a visit, as the site offers incredible views of the Laurel River and the surrounding cliffs and forests.
It's also a great starting point for those exploring the lake, thanks to a boat ramp jutting out into the rushing water.
However, if you prefer to stay dry, the attraction has picnic tables, spacious playgrounds, and other places where you can simply sit and relax.
Those who like to explore are welcome to hike the wooded trails that take you to riverside overlooks and dense forests.
Cheap Things to Do in Corbin (KY)
1. Learn History at Kentucky Native American Heritage Museum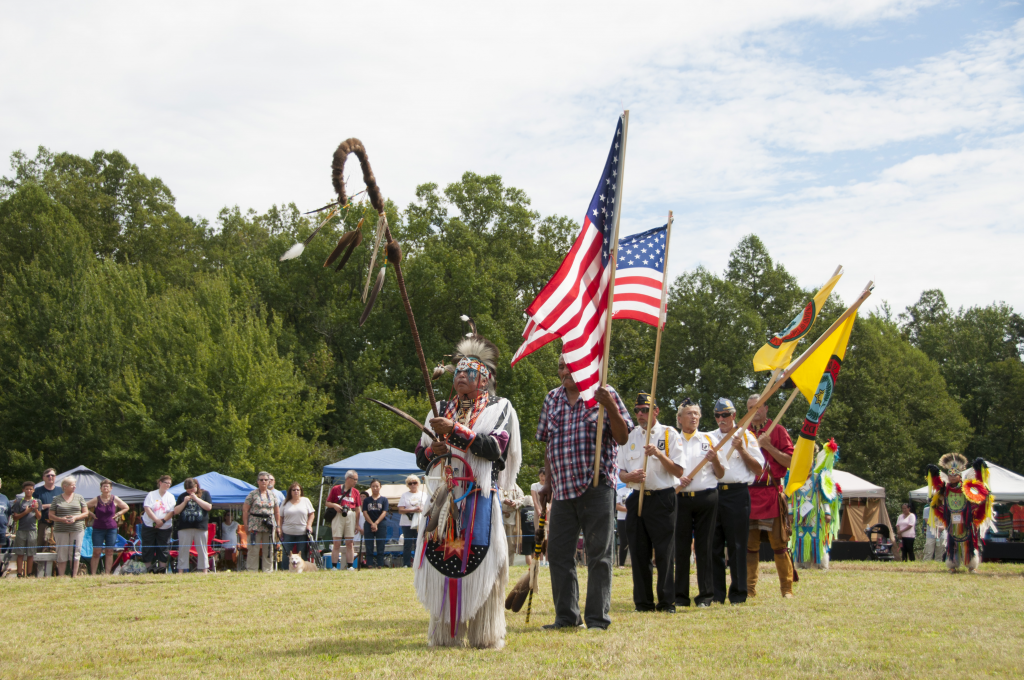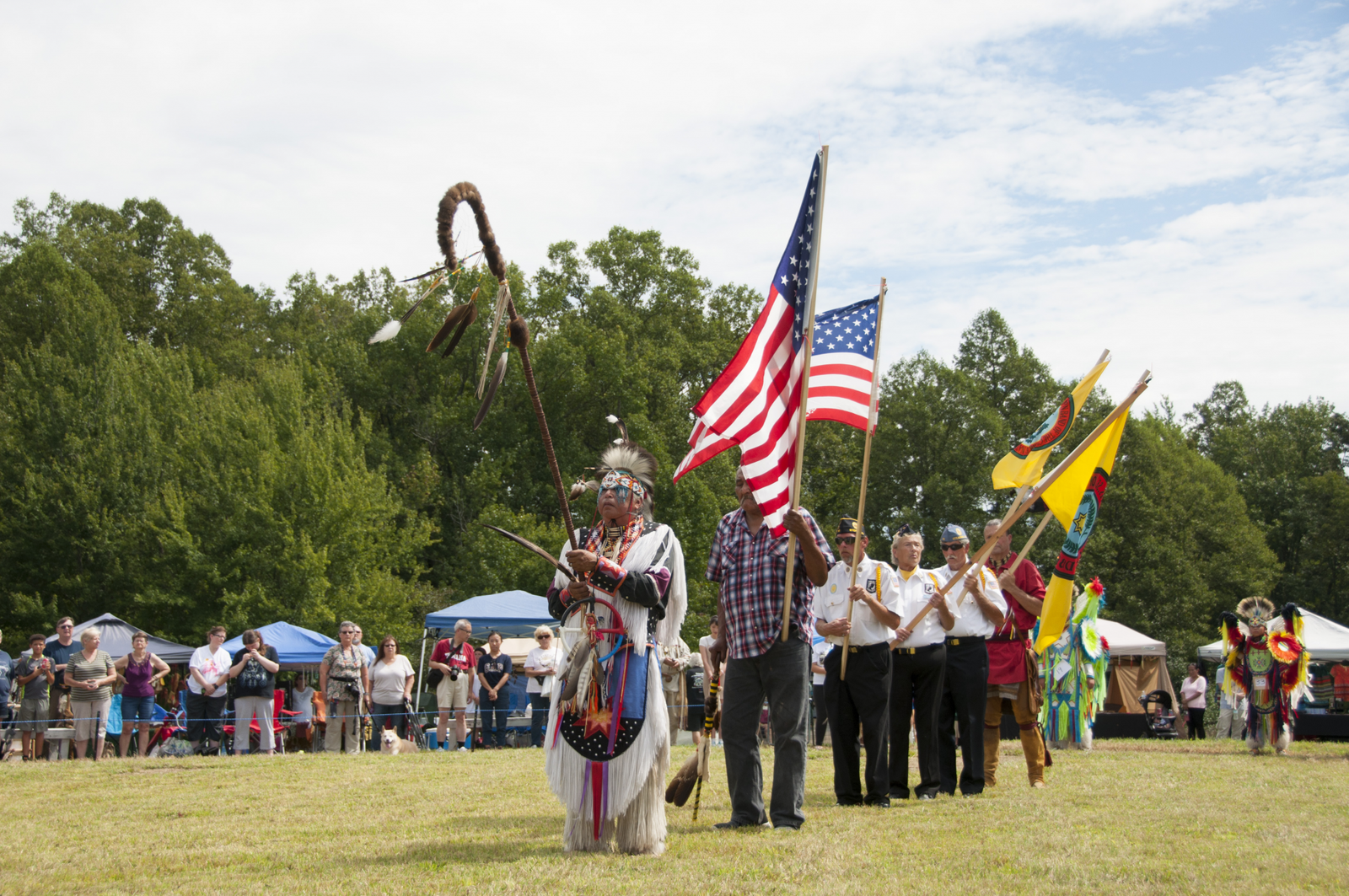 Before Europeans settled this side of the US, many native American Indian tribes lived among the rivers and mountains of Kentucky.
Today, their history and culture are honored at the Kentucky Native American Heritage Museum.
The facility was established to foster connections between modern Native Americans and the rest of the community.
To achieve this, the operators organize events like powwows that showcase the lifestyle, practices, and traditions of the various tribes, specifically those belonging to the eastern forests.
There is also a museum itself with artifacts from pre-Columbian times.
On a tour of the facility, you would find weapons, clothing and beadwork, artwork, and items used in rituals displayed on shelves and glass cases.
It's an informative and immersive experience that gives you glimpses into a fairytale past.
2. Visit Harland Sanders Café and Museum
The Harland Sanders Historic Cafe and Museum holds the title of the first Kentucky Fried Chicken restaurant.
Established in the 1930s, it is where the legendary recipe for 11 herbs and spices was developed.
For these reasons, the cafe has taken its rightful place on the National Register of Historic Places.
The facility is now a must-see destination for those traveling on Interstate 75.
The restaurant still operates here, offering KFC staples such as the famous chicken, burgers, and fries.
3. Enjoy a Swim at Kentucky Splash Waterpark and Campground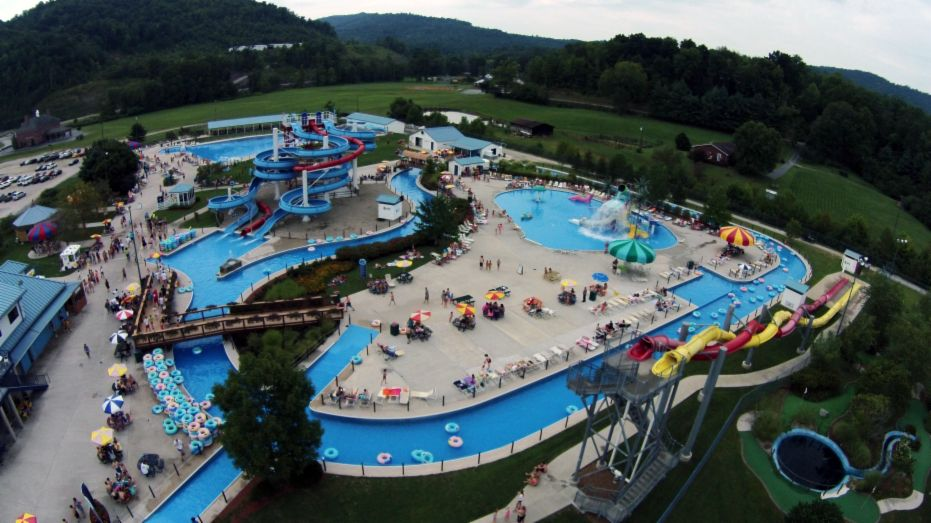 If the waters of the Cumberland River or Laurel River Lake are too treacherous or wild for your taste, then Williamsburg's Kentucky Splash Waterpark and Campground is a great alternative.
This water recreation facility features a lazy river, a zero-depth pool, and towering slides that offer an exhilarating water experience.
The rest of the sprawling complex features a driving range, campsites, and a miniature golf course where you can practice your putting skills.
It's a fun family destination, so if you have extra time after your trip to Corbin, stop here!
Cool Places to Visit in Corbin (KY)
1. Snappy Tomato Pizza & Arcade
Visit this pizzeria that was founded with money won from a horse racing bet.
The winning horse was called Snappy Tomato, and the restaurant got its name from that.
Taking pride in making their pizzas from scratch with fresh ingredients on a daily basis, this restaurant ensures that they serve you delicious pizza.
Choose between thin and traditional crusts with flavors like Hawaiian, grilled chicken, and vegetables.
The restaurant also serves hoagies, pasta, calzones, wings, and salads. Don't miss out on trying these amazing pizzas that are exceptionally tasty.
2. Trademart Shopping Center
A day of shopping is always a therapeutic and exciting way to spend the day.
Trademart Shopping Center is a shopping center in Corbin. Stores like Belk, Ross Dress for Less, Maurice, and JCPenney specialize in clothing, cosmetics, shoes, and home accessories.
JOANN Fabrics and Crafts sells arts and crafts fabrics and supplies. Big Lots offers housewares, groceries, and furniture.
With over 20 stores to shop at, you'll get variety, and you're sure to find something you want to buy.
The mall also has restaurants like Pizza Hut and Old Town Grill.
3. Bubby's BBQ
Head to Bubby's BBQ for this delectable barbeque. This restaurant offers delicious grilled food, offers a full menu, and a buffet with American cuisine.
This restaurant has everything from slow-smoked BBQ pork, delicious ribs, and deep-dried catfish to crispy fried chicken. He prides himself on serving you fresh and delicious food.
If you don't want to grill or order from the full menu, the buffet offers a variety to choose from.
Enjoy amazing meals that are worth every penny you spend in a family atmosphere.
Conclusion
The opportunities for outdoor adventure in Corbin are endless, with its proximity to the Daniel Boone National Forest and other attractions such as museums, arenas, and movie theaters.
Don't miss the fun; discover the beautiful things to do in Corbin (KY) with our guide.
Join us on Telegram
If you loved this content, do well to like us on Facebook and follow us on Twitter to get updates and engage with other people like you who wish to immigrate to Canada or just immigrated to Canada.