If you've never heard about the best things to do in Cumming GA, then you've probably been missing a piece of important information in the world's catalog of interesting places to visit.
As you make your way to Cumming, GA, for your vacation, we've got really amazing suggestions to keep your stay exceptional and fun-filled.
The idyllic town of Cumming, Georgia, is the perfect destination for those looking for a quick escape from busy city life.
It's part of the Atlanta metropolitan area but far from the bustling city scene.
So most people come here to enjoy the many exciting attractions and the small-town atmosphere cultivated by the friendly community.
With the city's proximity to Lake Lanier, there are plenty of water activities for visitors to enjoy.
It also has many family-oriented destinations where you and your loved ones can stay and bond.
Most of these take the form of community parks, of which Cumming has many. While you're here, make it the ultimate destination for your upcoming vacation getaway!
Here are the most interesting 27 things to Do in Cumming, GA.
Fun Things to Do in Cumming, GA
1. Climb Sawnee Mt. Preserve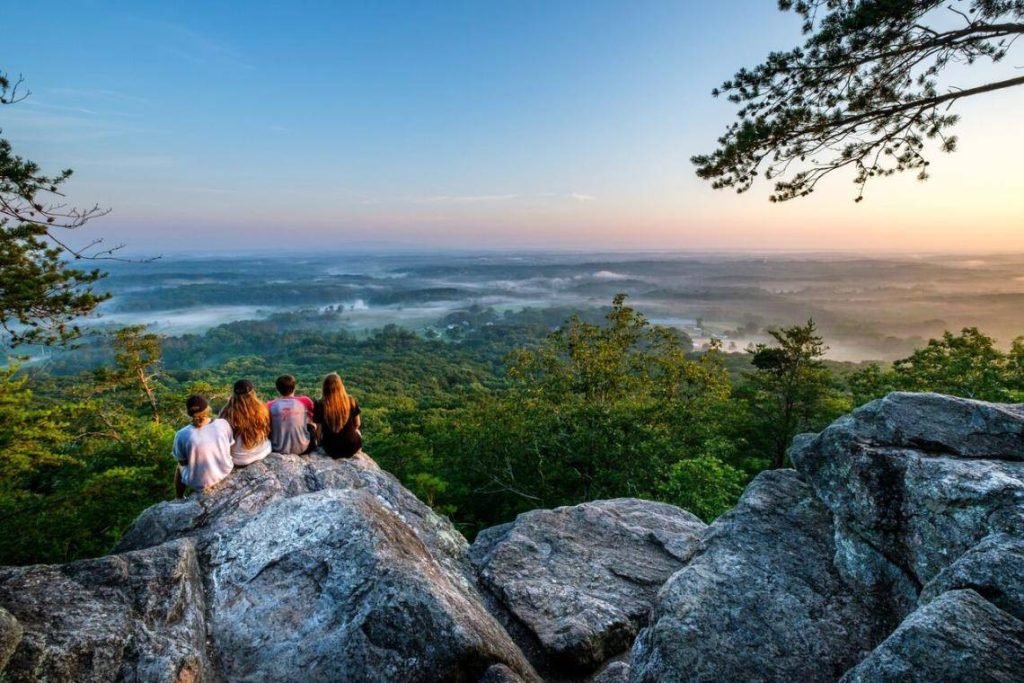 The commanding Sawnee Mountain is a peak in Forsyth County and Metro Atlanta, reaching 1,946 feet above sea level.
Located northwest of Cumming proper, it has become an accessible nature destination for residents and visitors within the 963 acres of land known as Mt. Preserve.
One pronounced feature of the reserve is the Indian Seats, a natural outcrop at the top of the mountain.
In the past, Native Americans used this area for ceremonial rituals. Still, the Indian Seats are now a scenic lookout from where you can see all of Cumming and the surrounding region.
If you're curious about the area's history and native wildlife, stop by the visitor center to check out the interactive exhibits about the mountain.
2. Cool off at the Cumming Aquatic Center
When the hot days of summer come, the Cumming Aquatic Center is the perfect alternative for those who find Lake Lanier too wild.
This sprawling complex covers about 50,000 square feet of space and has outdoor and indoor facilities.
Inside the spacious building is an Olympic-sized swimming pool often used for swimming tournaments.
But it is also open to the general public when not used for competitions.
Diving, water exercise, swimming lessons, and other activities are available at the large pool. There is also a water park outside that is open seasonally.
It features a zero-depth entry pool that extends into the lazy river and offers fun for the whole family. At the other end of the collection is a high slide for thrilling rides into the water.
3. Join the Exciting Cumming Country Fair & Festival
The Cumming Country Fair & Festival is a regional fair considered to be the most significant and longest-running festival held in the city.
It is an 11-day celebration showcasing the city's agricultural heritage and surrounding area. So every October, farmers, local businesses, townspeople, and visitors come together to watch entertaining shows, play with interactive exhibits, and shop for quality produce.
Exciting carnival rides for children and adults, magic shows, circus performances, and other fairground regulars will be prepared.
Of course, there is no festival without good food.
During the event, you can sample American food offered by concessionaires, from hamburgers and sandwiches to Southern specialties.
Take advantage of the live concerts where national and local bands come together to perform mind-blowing numbers.
Things to Do in Cumming at Night
1. See a Show at the School Street Playhouse.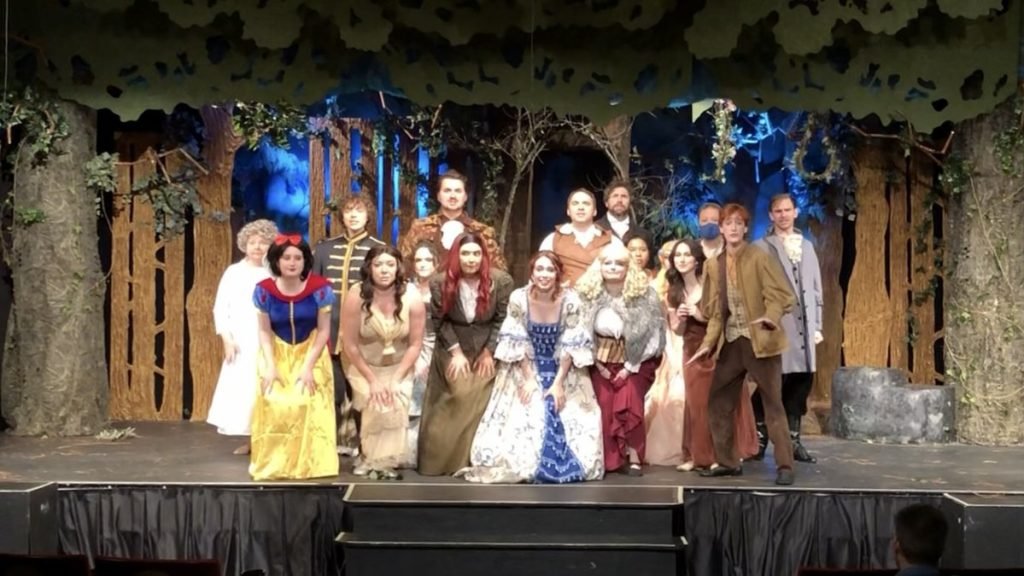 The spectacular School Street Playhouse is the center of culture and performance in Cumming. It is located in the old 1923 Cumming Public School, which is now part of the National Register of Historic Places.
Although the structure is old, it has undergone many renovations to meet the modern demands of audiences and performers.
So you can expect plenty of seating, natural lighting, and excellent acoustics to elevate the experience.
You can watch exciting plays, musicals, and concerts by local groups and talented artists. Once the show is over, head to the hotel's Tam's Backstage Food and Spirits restaurant for a delicious meal.
2. Visit the Sri Satyanarayana Swamy Temple in Atlanta
Sri Satyanarayana Swamy Temple in Atlanta is a place of worship for Hindus in Cumming and surrounding areas.
Stunning carvings cover the temple's marble walls. Its clean, well-ordered, and peaceful environment is ideal for prayer and meditation.
Although Sri Satyanarayana Swamy is the primary deity, the temple has shrines dedicated to Shiva, Durga, and Ganesha.
The temple's purpose is to promote Sanatana Dharma, often known as the natural, ancient, and eternal way of life.
Make sure you follow the temple rules and respect its deities.
3. Grab Some Tasty Treats at Dutch Monkey Donuts
Since opening in 2009, residents and visitors alike have turned to Dutch Monkey Donuts for delicious treats.
This donut shop has won dozens of awards, all for its unique and delicious flavors.
You must try the Dutch Monkey Donuts if you have a sweet tooth.
You can choose from many traditional and exotic flavors, such as Macon Bacon Buttermilk, Boston Cream, and many more.
Try its Caramel Latte, Macchiato, or one of their specialty drinks with a donut or two.
Things to Do in Cumming for Couples
1. Take a Jet Ski Ride at Little Ridge Park Together
Little Ridge Park is the farthest facility of its kind from the city of Cumming itself, closer to Buford Dam than other outdoor destinations.
It is also well located on Lake Lanier, with most of the park being small islands.
So it's the perfect retreat to drown out all the city's noise and commune with nature.
Many flat trails take you to the islands and viewpoints in the park, especially those with the best views of the lake.
You will have plenty of opportunities for landscape photography in these parts. There are also boat ramps where you can launch a kayak, canoe, or jet ski.
The latter is popular because it provides easy access to more remote islands that may be inaccessible during high tide.
If you want to enjoy the majestic scenery and peaceful atmosphere, there are many picnic spots in the park that you can enjoy for as long as you like.
2. Explore the Length of the Big Creek Greenway Together
Beginning in Roswell, the scenic Big Creek Greenway spans eight miles before finally ending in Cumming.
This multi-use trail is popular with cyclists and nature lovers for its views of Big Creek, long, wooded sections, and occasional wildlife sightings.
While the roads are well-paved, some sections have no signs of urban development. So the pristine condition is preserved and allows the local flora and fauna to flourish in what is otherwise considered a metropolitan area.
Watch out for non-venomous snakes, birds, deer, and other species living on branches or undergrowth.
While the trail is open year-round, some sections will be closed due to flooding during the rainy season. So check the forecast and local reports before riding your bike or walking the greenway.
3. Explore the Trails of Haw Creek Park Together
Covering approximately 85 acres of woods and clearings, Haw Creek Park is a significant forest attraction in southern Cumming.
This family-friendly facility has a day area and a more extensive trail system leading deep into the woods.
You'll find a covered picnic pavilion, practice ramps for young cyclists, and a forest-themed playground.
Unlike Charleston Park trails, the trails here are less technical.
Even beginners on mountain bikes will have an easy time exploring the bowels of the forest and testing their riding skills.
And even if you're not a cyclist, you can still explore the trails and see the area's hidden wonders.
Many native animal and plant species live here, so keep an eye out for deer, wildflowers, and birds as you explore the woods.
Things to Do in Cumming For Kids
1. Go Strawberry Picking at Warbington Farms.
Warbington Farms is a seasonal attraction that showcases Cumming's rich agricultural heritage.
This fun family destination began in 1968 as a cattle and chicken facility and eventually became a popular attraction for children and adults alike.
One of the farm's most important activities is strawberry picking, which takes place in a three-acre field open from late spring to summer.
Fall is the perfect time for pumpkin picking and other fall and Halloween activities—a favorite time on the farm.
They also have a petting zoo at heart for the kids and kids that houses goats, chickens, and baby cows.
For those who want to test their coordination skills, the corn maze is an exciting little attraction open to all.
2. Visit Fowler Park
Opened in 2011, Fowler Park sits on 82 hectares of land and has state-of-the-art facilities for a wide range of sports and other outdoor leisure activities.
Fowler Park is ideal if you enjoy playing sports or going out and being active.
Fowler Park offers many amenities, including four baseball/softball fields, 12 tennis courts, two picnic shelters, and much more. There's even a section for dogs.
This park is among the best suggestions if you are in the city today. Dress in your fanciest athletic attire for an unforgettable day at Fowler Park.
Sports are available for participation, and you can choose from many options. The picnic pavilions are also a great place to relax and enjoy the scenery while having lunch.
3. Poole's Mill Slippery Rocks
Going down the rocks at Poole's Mill Park in Forsyth County will definitely come as a big one with kids of all ages! So pack your swimsuit and slide down the rocks at Setdown Creek when the weather is warm.
You are guaranteed to enjoy a day full of great fun!
In addition to sliding down the rocks in the summer, there is a beautiful covered bridge, playground, picnic tables, and more.
Tip: If you're rock-sliding, you might want to give the kids an old swimsuit—they can get ripped, worn, or dirty during this trip.
Indoor Activities to Do in Cumming
1. Play a Strike at Stars and Strikes Family Entertainment Center
With so many outdoor attractions in Cumming, your trip can depend on sunny skies and good weather.
Fortunately, you have many options if the skies don't cooperate.
One of the popular indoor attractions in the city is the family entertainment center Stars and Strikes.
This gaming device has many elements that create a fun and exciting experience.
Bowling is the main attraction here because who doesn't like the satisfaction of knocking out all the pins with one accurate shot?
But there is also an arcade with old classics and new games that will keep you playing for hours.
The laser tag arena is the perfect section to visit if you want to test your accuracy, teamwork, and coordination.
A casual dining room also offers energizing snacks and drinks if you need to refuel.
2. Connect With Your Family at Caney Creek Preserve
The beautiful Caney Creek Preserve offers 63 acres of space for you and your family. There is a pleasant, long path of about 1.9 km to walk along and enjoy the scenery.
Anyone traveling alone on a family trip will find plenty of parking spaces. Parking is accessible on both sides of the two entrances to the park.
Caney Creek Preserve is an excellent place for an outdoor party. There is also a specially constructed children's corner with a dinosaur theme.
You can go on a walk with your dog as company without worrying about crowds if it is not too busy.
3. Spend Your Free Time in Cumming at the Forsyth County Public Library
You can find books covering various topics at the Forsyth County Public Library. Her employees are friendly and pleasant people who want to help customers.
Users can access the Internet through available computers. There is also a bookstore offering cheap second-hand books.
The Forsyth County Public Library has an incredible collection of books and movies. The stories for young people are entertaining and instructive.
Romantic Things to Do in Cumming
1. Head to the Deep Waters of Lake Lanier
Lake Lanier is one of the most prominent features in this area of ​​Georgia, covering 37,000 acres.
It is a reservoir created after the Chattahoochee River was dammed in 1956, submerging the forests and plains next to the river's original path.
Over the years, many recreational spots have sprung up along the shores of the lake, some of which are in Cumming.
And while you can stay on dry land and enjoy the views all around, it's better to get in the water and explore the lake's hidden wonders.
Hop on a kayak or canoe and paddle to hidden coves, wooded islands, and other lake parks in nearby locations.
Fishing is also a popular activity.
There are many local businesses and fishermen in Cumming that offer lake charters.
Try catching freshwater games such as bass and walleye, bluegill and walleye in deeper waters.
2. Sunbathe at Mary Alice Beach Park.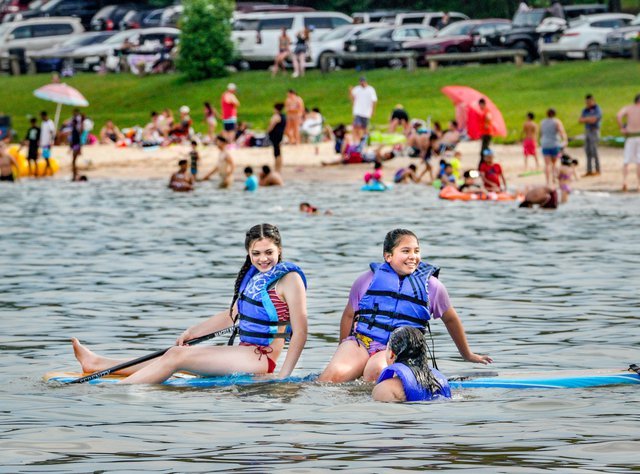 Adjacent to beautiful Lake Lanier is Mary Alice Beach Park, one of Cumming's many water recreation attractions.
This destination is a favorite local, thanks to the golden beach that runs along the eastern borders of the park.
So if you're looking for a little piece of paradise, then Mary Alice Beach Park is a great candidate.
With the attraction's calm atmosphere, picturesque lake views, and modern facilities, you are guaranteed an unforgettable and fun experience.
You can go swimming, sunbathe or walk on the soft sand.
There is also a wooded area for nature walks and hiking, and a boat ramp is perfect for those who want to fish in the lake.
3. See a Game in Central Park.
Near the base of Sawnee Mountain lies Central Park, one of Cumming's largest community parks.
While not as large as the iconic New York City attraction, the site still covers a sprawling 85 acres of land, making it the largest facility of its kind in Forsyth County.
It's more of a sports complex than a community gathering place.
So you'll see baseball and softball diamonds, two soccer fields, a lacrosse field, and eight tennis courts.
Then there is the 18-hole disc golf course, always in demand due to its quality equipment and beautiful wooded stretch views.
After watching or playing a few games, you can relax and bond with your teammates at the picnic spots scattered throughout the park.
There is also a leisure center for activities such as dance lessons, fitness classes, and art workshops open to anyone.
Cheap Things to Do in Cumming
1. Test Your Cycling Skills at Charleston Park
The sprawling Charleston Park is one of Cumming's lakeside attractions, covering 154 acres of land.
It doesn't have a huge beach like Mary Alice Beach Park, but it makes up for it with a great trail network.
A small part of the park is designated for day use, while the rest is just forests covered with easy to moderate trails.
Hiking the trails is a great activity for those who want a few hours in nature, but they are mostly used for mountain biking.
The bumpy terrain makes for a challenging ride, especially for intermediate and professional cyclists.
But if you are neither, you can simply stay in the day area on the north side of the park.
There are picnic tables, restrooms, and uninterrupted views of Lake Lanier.
2. Exercise Your Thighs on Ice
The Ice is Cumming's premier ice rink, the perfect destination if you want to watch figure skating or ice hockey.
Although it was only established in 2010, it quickly became a favorite local, thanks to its unique menu.
The Ice is open to the public for those who want to try skating, so many people come here to test their skills in the sport, give their legs a workout, and laugh when they slip.
If you are a complete beginner, you can join skating lessons that are open to students of all ages.
3. Check Out Scenic Buford Dam Park
Just minutes from Cumming is the structure that created Lake Lanier: Buford Dam.
To get the best view of this man-made wonder, you can visit the scenic Buford Dam Park.
There are many vantage points in the destination that offer unobstructed views of the lake, dam, and islands that seem to float on the calm waters.
You can stay as long as you like as there are plenty of picnic areas, shelters, and campsites for the whole family.
Free Things to Do in Cumming
1. Eat at Nido Café, Rick Tanner's Chill Hill, Cinco's in Vickery Village, Lake Burrito, and Malvi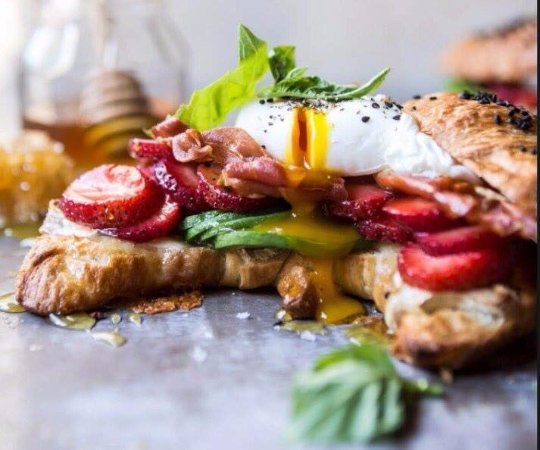 Each of these restaurants has its specialty.
Café Nido is famous for its tapas, chocolate desserts, and excellent coffee. Rick Tanner's is home to Cherry Street Brewing Co, a fantastic selection of locally made beer!
Cinco's has a fantastic rooftop dining area. Chill Hill is located by the lawn. My family loves that Chill Hill doesn't use a scale to rate their soft serve and unlimited toppings. It'sInstead, it's a fixed price!
Lake Burrito and Malvi are next to each other in North Cumming.
Farmer's Market ingredients make for authentic and fresh Mexican food at Burrito Lake.
Malvi is a unique cafe offering coffee, ice cream, and marshmallows.
Both places have a fun and relaxed atmosphere.
2. Slip into Farmers Mood in Warbington and City Produce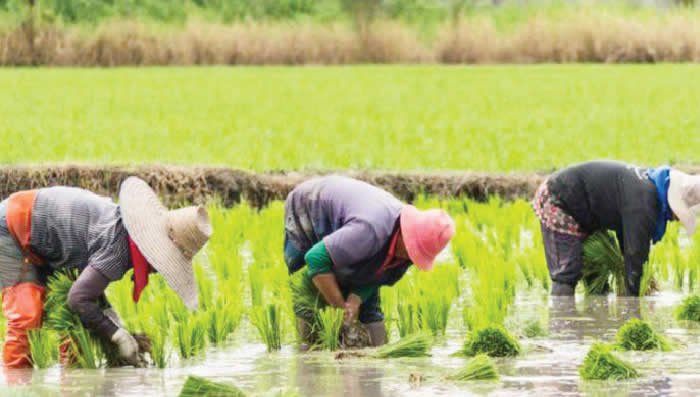 Strawberry picking or plain fun on the farm – Warbington Farms is an excellent choice for a day's outdoor activities.
In the fall, they have challenging corn mazes and pumpkin picking.
If you like Farmer's Markets, you'll want to check City Produce. You will find seasonal farm fresh products daily; Jams, jellies, gift shelf organic products, non-GMO, keto products, gluten-free products, and more.
3. Visit the Kinsey Family Farm
This family-owned and operated farm is a MUST visit in the fall or winter. Every year we go to cut down the Christmas tree.
You can feed the farm animals, enjoy fresh farm snacks – like apple cider – and have fun all day long! Take a camera to take photos. They have photo opportunities all over the farm!
Cool Places to Visit in Cumming
1. Antebellum Atlanta – Private Tour of Historic Homes
This is a tour of elegant historical venues in Cumming.
Interior of Bulloch Hall – Built in 1839, this is the childhood home of Martha Bulloch Roosevelt, mother of President Teddy Roosevelt, and the site of her wedding to Theodore Roosevelt Sr.
Barrington Hall Grounds and Gardens – Built in 1839, the Greek Revival-style house and grounds contain the oldest public garden in Georgia.
Archibald Smith Plantation Home. Smith Plantation Outbuildings – Built in 1845, the Plantation still contains original outbuildings such as the cookhouse, slave quarters, barn, and carriage house.
Roswell Mill & Covered Bridge – ruins of Roswell Manufacturing Co. Mill, built in 1839 and burned by Union forces in 1864
Roswell Square, built in 1839 by Roswell King, the podium was added in 1905 when President Teddy Roosevelt visited his mother's girlhood home.
Visit the nearby antique shops on Canton Street.
Cleaning and safety procedures include improved cleanliness measures such as cleaning and disinfecting touch surfaces, guides required to wash hands regularly, and vehicles and areas cleaned with disinfectants.
2. Cumming Fairgrounds
In addition to the annual Country Fair and Festival, the Cumming Fairgrounds is home to antique car shows, Fairgrounds Food Truck Fridays, and more.
Facilities and attractions inside the fairgrounds include a racing track for quarter-canaries, historic villages, and an indoor arena suitable for concerts and other large gatherings.
3. IPRA Rodeo
Speaking of big gatherings, the IPRA Rodeo comes to the fairgrounds every Labor Day weekend.
The rodeo features 2½ hours of bull riding, bareback riding, barrel racing, cowgirl breakaway lining, calf laning, steer wrestling, team roping, and saddle bronc riding each night.
You can learn more on the rodeo website.
Conclusion
There are so many things to do in Cumming GA, and it really is a great place to live.
This Georgia city is full of fabulous local businesses, tons of fun for kids, over 20 playgrounds and parks, monthly events, and so much more!
Join us on Telegram
If you loved this content, do well to like us on Facebook and follow us on Twitter to get updates and engage with other people like you who wish to immigrate to Canada or just immigrated to Canada.