The low-key town of Leesburg, Virginia, is a Loudoun County treasure located very close to the Potomac River, making it a must-visit tourist destination.
Over the past decades, it has seen a lot of development and growth, making it Virginia's largest city.
This makes the area a unique blend of history and modern attractions.
Ancient houses, picturesque parks, and water recreation facilities – many exciting destinations are ready for both young and old.
Spending a weekend in this charming town will add up to your checklist of the best things you have done in your life.
Here is a list we have put together of things to do in Leesburg (VA) just to make things easier for you.
Fun Things to Do in Leesburg (VA)
1. Make a Stop at the Morven Park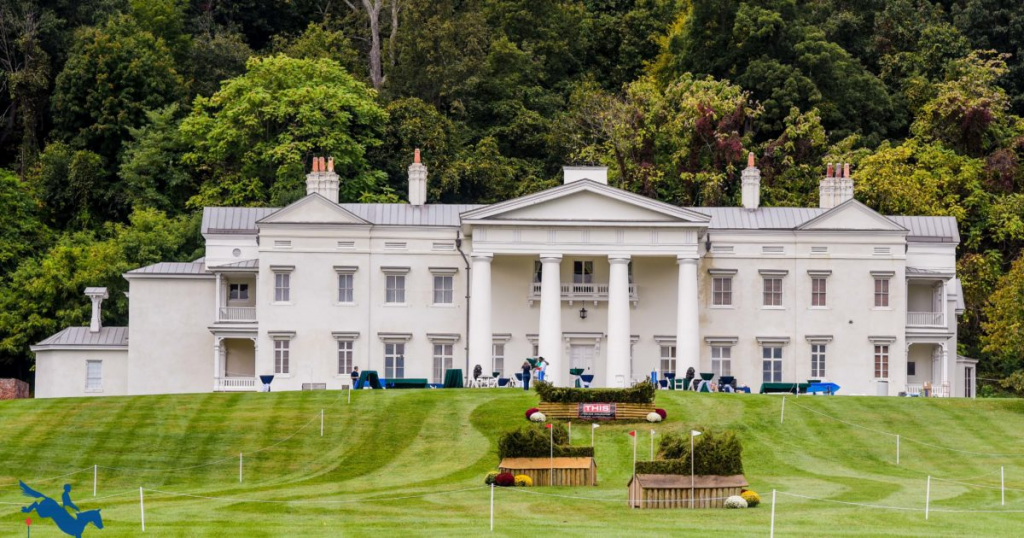 Morven Park is a large 1000-acre park full of stories from Leesburg's past.
The property is home to Morven Park Mansion, the Winmill Carriage Museum, and the Museum of Hounds and Hunting, as well as picturesque woodland and lush grounds.
These structures offer a glimpse of life many centuries ago, including practices such as fox hunting as well as carriage driving, and horse breeding.
The park also has miles of beautiful nature trails, equestrian trails, and of course, fields for athletics too.
Should you be a nature lover, a history enthusiast, or an athlete, it doesn't matter as there is something for everyone in this spacious park,
Make it the first destination on your itinerary, so you have time to see everything it has to offer.
2. Experience the Flower and Garden Festival
Pulling local and foreign tourists from across the state and nearby Maryland, Leesburg's Flower and Garden Festival has always been intriguing, and it is an annual event.
It's the city's way to welcome the arrival of spring, and you'll usually see over 150 vendors come together to welcome locals and visitors alike.
Here, you will find stalls selling the most beautiful flowers, rare plants, gardening tools, artisan planters, outdoor furniture, and other unique landscaping products that you won't find anywhere else.
It is a haven for gardeners and the so-called "plant parents" of today's generation.
In addition to gardening products, the festival also has live music and many other family activities.
3. Check Out the Amazement Square
This is a hands-on museum designed specifically for children, located in Central Virginia.
Interactive exhibits cover topics such as Native American culture and history, gravity and electricity, and farm life, and there is connecting all four floors of the museum is an exciting climbing structure.
Also, there are several private spaces that can be reserved for birthday parties, and the entire space can even be reserved for a sleepover with optional planetarium admission.
Things to Do in Leesburg (VA) at Night
1. Don't Miss a Visit to Shocktober
If you want an adrenaline rush exploring a haunted place and chasing monsters, then definitely visit Shocktober.
Held in the Arc of Loudoun, this Halloween destination is filled with night terrors, otherworldly creatures, and terrifying monsters to give you a thrilling feeling.
Be it the dark corridors of the mansion or the haunted grounds that surround it, wherever you end up, there's no shortage of eerie scenery and specters at your heels.
So grab your friends and have fun chasing zombies and bloodthirsty beasts.
Best of all, your ticket proceeds help people with disabilities living in Leesburg through the Arc of Loudoun, a nonprofit organization.
Not only will you be having an ecstatic experience, but you are also supporting the underprivileged members of the community.
2. Visit the Wine Kitchen
At the Wine Kitchen in Leesburg, you can choose from five menus – brunch, lunch, dinner, happy hour, and dessert.
The seasonal bistro comes with a range of wines. Meat, seafood, and vegetarian flavors are catered for.
During Happy Hour, customers can order an assortment of bar snacks and baskets. Daily specials are advertised.
Drinks like Medicine man and Stirred Bird can be sampled on Tuesday wine flight nights. Coffee and a cheese plate can complete any meal. The campus is closed on Mondays.
3. Check Out King Street Oyster Bar
Oysters are the main attraction of the King Street restaurant. Here, about twelve varieties are imported daily, fresh from the west and east coasts of the USA and Canada.
These can be ordered from the raw bar menu. Seafood features prominently on various other menus, but cheese and vegetarian options are available.
An example of a side dish is a combination of lobster and mac and cheese.
The Happy Hour menu includes cocktails, wines, beers, and snacks. KOSB t-shirts and hats can be purchased at the restaurant.
Pizza and oyster trucks are used for outdoor events. The King Street Oyster Bar is open seven days a week.
Things to Do in Leesburg (VA) For Couples
1. Go Fishing at the Potomac River
Full of history and popularly known for its beautiful banks, the Potomac is a wide and calm river.
If you want an exciting adventure, you can try kayaking and paddleboarding along the shallower areas of Leesburg's shore.
You can also try fishing here; you can bring home big fish like catfish, perch, and largemouth bass.
2. Check Out Raspberry Falls Golf & Hunt Club
Whether you're a beginner or a pro, Raspberry Falls Golf & Hunt Club is a great place to practice your skills and master the art of golf.
Boasts babbling brooks, stone walls, and scenic but challenging undulating terrain, the 18-hole course is a lush and well-maintained facility.
The course offers magnificent views that enhance the experience; this is because of the Catoctin Mountains in the background.
At Raspberry Falls Golf & Hunt Club, you'll find yourself enjoying the scenery as much as your game.
After your round, stop at Hunter's Grill, the golf club's own restaurant.
There is a selection of satisfying comfort food like wraps, sandwiches, and wings for those feeling hungry after the game.
3. Go on a Winetasting Tour at the Fabbioli Cellars
The wines from the Fabbioli vineyard have won several awards; the cellar was first planted in 2001 on a 25-acre plot.
A large, shingled, silo-like structure houses the wine tasting, which is open daily except for Thanksgiving, Christmas, and New Year's. Wines and light gourmet snacks are sold.
Events such as the "wool and wine meeting" are held throughout the year. A Speakeasy is available for rent that can accommodate 20-50 people.
Things to Do in Leesburg (VA) For Kids
1. Let Them Play With Animals at the Leesburg Animal Park
If you're bringing the kids or just love being with animals, then the Leesburg Animal Park is a must-see destination when planning your itinerary.
This small zoo is home to a variety of exotic wild animals from around the world and has various habitats that provide a pleasant and comfortable stay for its residents.
Here you will find both zebras, lemurs, parrots, and also iguanas too.
You will get the chance to touch old turtles, camels, llamas, and even friendly goats.
Another popular attraction, especially for children, is the Pumpkin Village, which is open in the fall.
There are horse rides, haystacks, field trips, and plenty of pumpkins—orange, green, smooth-skinned, bumpy-fleshed, and oddly shaped vegetables scattered throughout various parts of the park.
2. Visit Ida Lee Park Recreation Center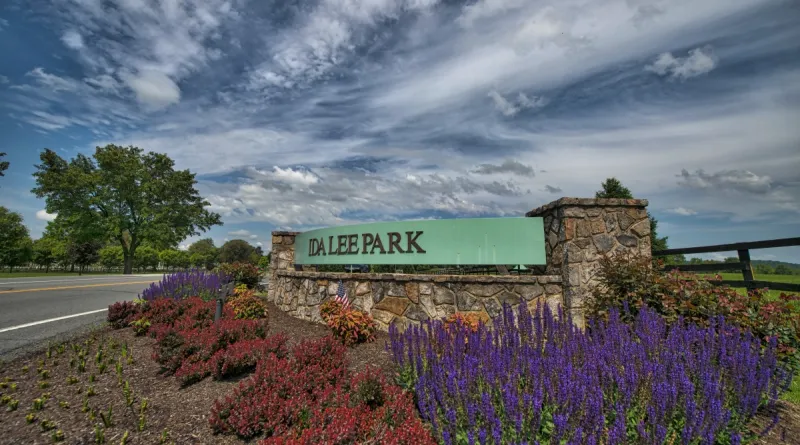 Those who enjoy sports and athletics will have a great time at the Ida Lee Park Recreation Center.
This 71,000-square-foot facility is the city's premier destination for many physical recreational activities.
Ranging from tennis courts to baseball courts, there are plenty of places in the Ida Lee Park Recreation Center to work up some sweat and get your heart pumping, keeping ideally healthy.
The center has two indoor pools with attentive lifeguards and modern equipment for those who want to do a few laps.
You can try out the gym equipment in the fitness center and do cardio.
After a strenuous gym session, why not visit the pavilion with a view of the green park area?
It's a pleasant and relaxing sight to help cool you down after hours of physical activity.
3. Take Them to Bay Country Kayaking
Bay Country Kayaking, a family-owned business that specializes in eco-friendly kayak tours, offers trips to several different locations in Virginia, including the Eastern Shore and the Historic Triangle.
Both ocean and river cruises are available, and the company is happy to customize a trip to suit your preferences.
Most tours last 2 to 3 hours, but if you want a longer experience, New Point Comfort Beach tours take more than half a day.
Customers of all ages and fitness levels are welcome, and tandem kayaks are available for children 12 and under who want to ride with an adult.
Indoor Activities to Do in Leesburg (VA) For Adults (Indoor Activities)
1. See the Beauty of the Rust Nature Sanctuary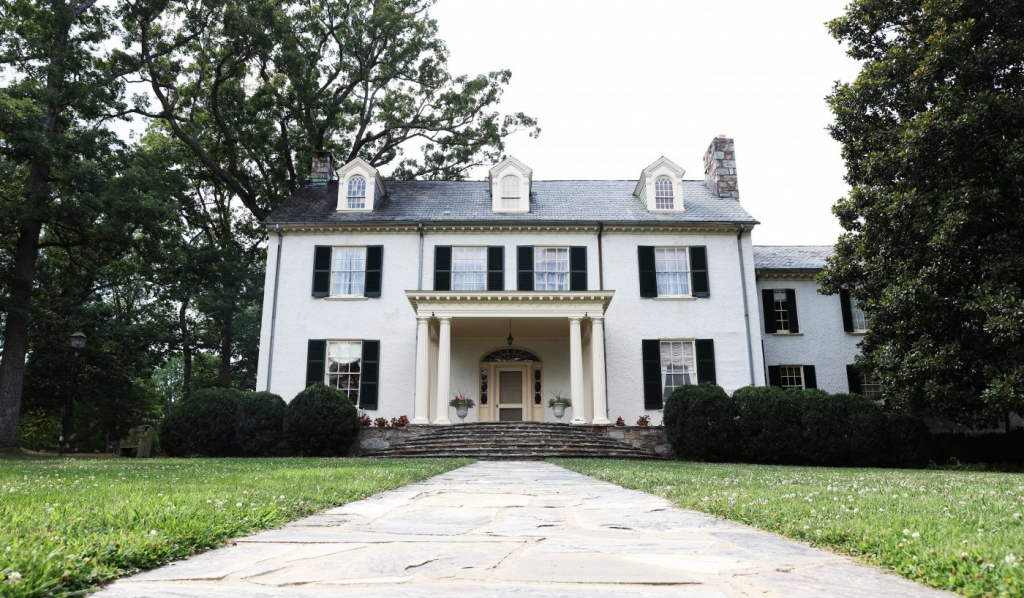 Here in Leesburg, there is no shortage of natural attractions with grand and historic buildings, and Rust Nature Sanctuary is one of them.
This 68-acre attraction includes shaded trails, a panoramic pond surrounded by tall reeds, and wooded areas full of local flora and fauna.
It is a stately home often used for photo shoots, weddings, and other events.
The property's pristine façade and timeless architecture blend seamlessly with the green environment. It is a paradise you wouldn't want to miss!
2. Know More About the County at the Loudoun Museum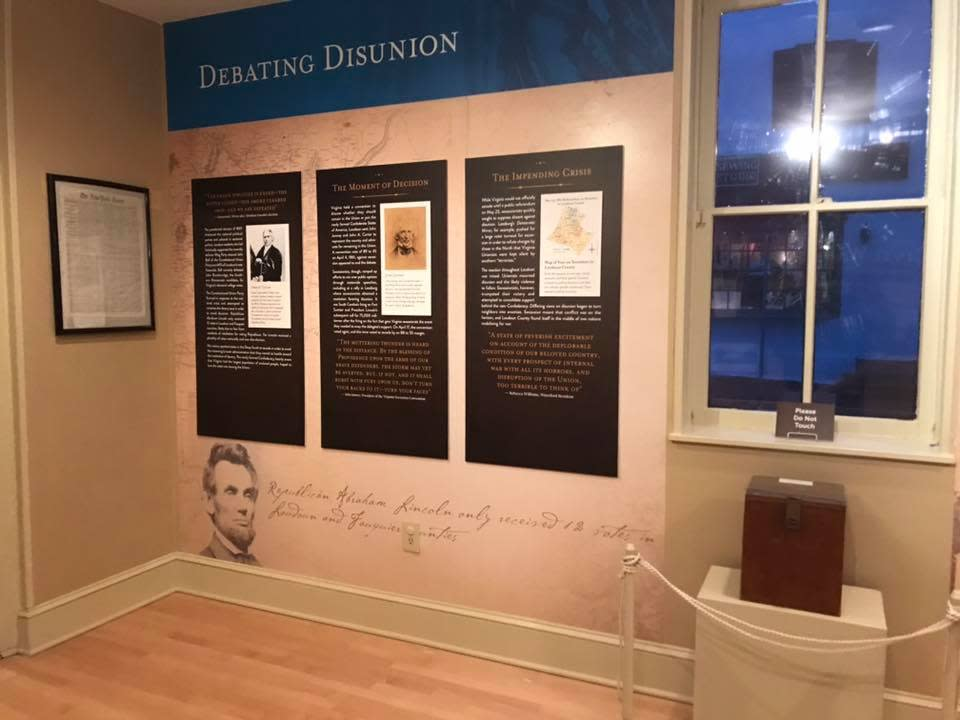 The full of culture and heritage of Loudoun County is celebrated here at the quaint Loudoun Museum.
The recently renovated facility features permanent and changing exhibits, all revolving around the region's history.
See the county's past come to life before your eyes in this log cabin-style structure.
Some collections include ancient maps, preserved textiles, and even furniture used by people who died long ago.
There are also artifacts that highlight the events of the Civil War, in which the county played a significant role when Virginia seceded from the Union.
And even though the museum is small, the sheer number of items on display keeps intrigued for hours unending.
3. Tour of the Halls of George C. Marshall's Dodona Manor
Dodona Manor was the home to former Secretary of Defense who served during President Truman's administration, General George Catlett Marshall.
The very name of the house comes from the ancient Delphic sanctuary, which shared the same amount of oak trees on its grounds.
Expansive grounds, paved patios, and a clean, cream-colored facade make this home stand out.
And in the interiors, things and Marshall and his family are displayed in the ceremonial rooms, which serve as indicators of the lives of these prominent people.
Visit the halls and get a glimpse into the life of a man who had a major impact during the Second World War.
Romantic Things to Do in Leesburg (VA)
1. Visit the Fascinating Oatlands Historic House & Garden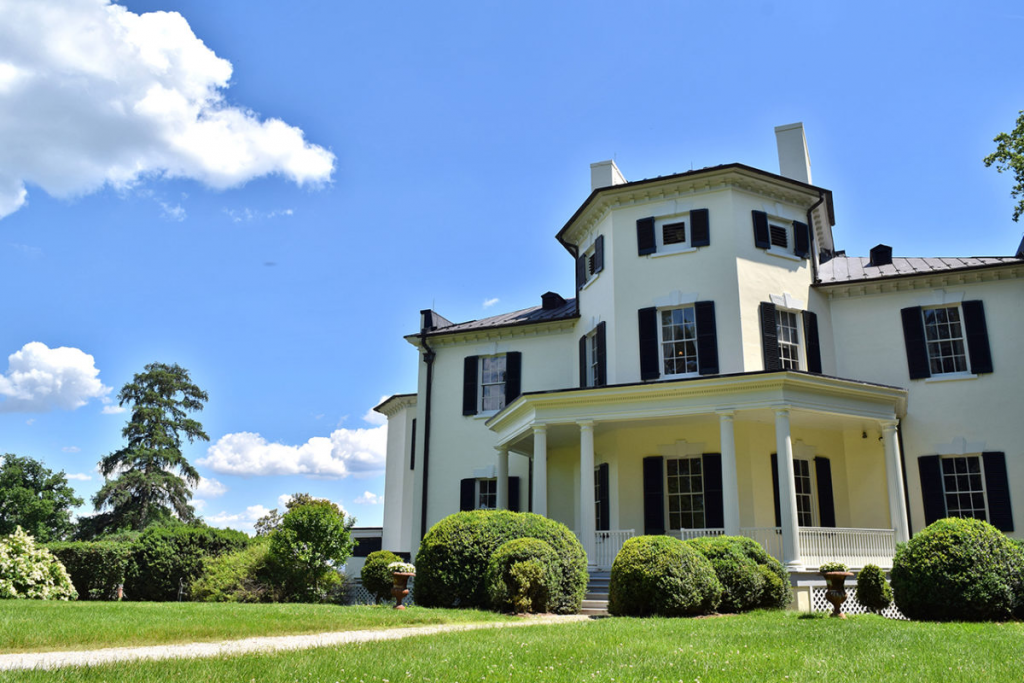 The unmistakable immaculate façade of the mansion at Oatlands Historic House & Garden makes you wonder how such a beautiful home was built back in 1810.
The site itself is an estate made up of various historic buildings.
Its tall columns, elegant windows, and precise architecture make it an attractive national cultural monument. The Oatlands Historic House & Garden is open to visitors from March to December every year.
Join a tour to see all the old furniture, artifacts, and photographs on display if you want to see the regal interiors.
2. Get Some Good Wine at Stone Tower Winery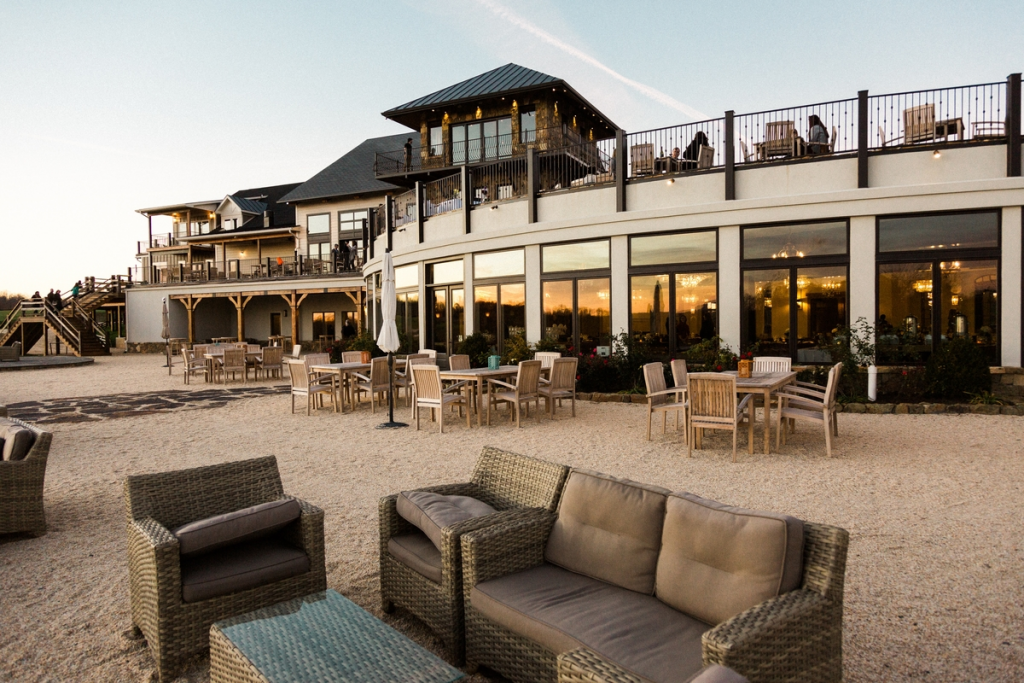 Around the less populated areas of Leesburg are many vineyards and wineries; this is because this area has conducive weather for growing fresh grapes.
One of the most local businesses is Stone Tower Winery, and it's a must-see for wine lovers.
The extensive grounds and buildings are attractions in themselves: majestic views that captivate every visitor upon entering the estate.
But of course, the aesthetic scenery is not the only reason people come here; most people come here for the wines.
You can join the wine tasting and taste some of their signature drinks.
3. Check Out Casanel Vineyards and Winery
The Casanel family purchased their 42-acre property in the winter of 2006. They hand-planted 10,000 vines on seven of the acres.
The historic buildings on the property were soon after renovated, and in 2010, their first harvest was ready.
Their wines have won numerous awards since the renovations; they also offer tasting and production tours of the farm.
Wines can be purchased on-site, through the Wine Club, or the e-shop.
Visitors can use the farm's picnic facilities. Bring your food and pets. Two barns are available to rent for private events.
Free Things to Do in Leesburg (VA)
1. Get a Perfect View of the Potomac River on a Visit to Red Rock Wilderness Overlook Regional Park
Take a trip to the Red Rock Wilderness Overlook Regional Park if you want to witness views of the Potomac River.
The park's winding nature trails and wooded areas are ideal for relaxing family outings, but the main attraction here is the unobstructed river views.
It's the perfect place if you want to take amazing landscape photos and share them with friends or on social media.
Colors are especially beautiful in autumn, with oranges, yellows, and browns adding another level of beauty to your images.
2. See the Paintings of Veron Ennis
Having a minimalistic lifestyle, Veron Ennis was a contemporary landscape artist born and raised in Virginia.
Several canvases are presented in the shape of a cube that folds into a much larger canvas.
So a painting is also a sculpture. Every first Friday of the month, an exhibition of works is held in her studio, sometimes in collaboration with other artists of the same genre.
Works change when they are sold or loaned.
Her work has been exhibited internationally and profiled in several magazines. It can also be found in private collections.
3. Take a Trip to the Grand Caverns
Grand Caverns has offered tours to the public ever since 1806; it is considered to be one of the oldest accessible caves in the country.
The standard tour is suitable for visitors of all ages and takes visitors on a mile-long walk through a beautiful cave decorated with natural stalactites and stalagmites.
On select days, there is also an exciting adventure tour that takes visitors deep into an unlit cave that has not been open to the public since the 1800s.
The above-ground hotel offers a miniature golf course, a swimming pool, a picnic area, and several beautiful hiking trails.
Cheap Things to Do in Leesburg (VA)
1. Go Fishing at Olde Izaak Walton Park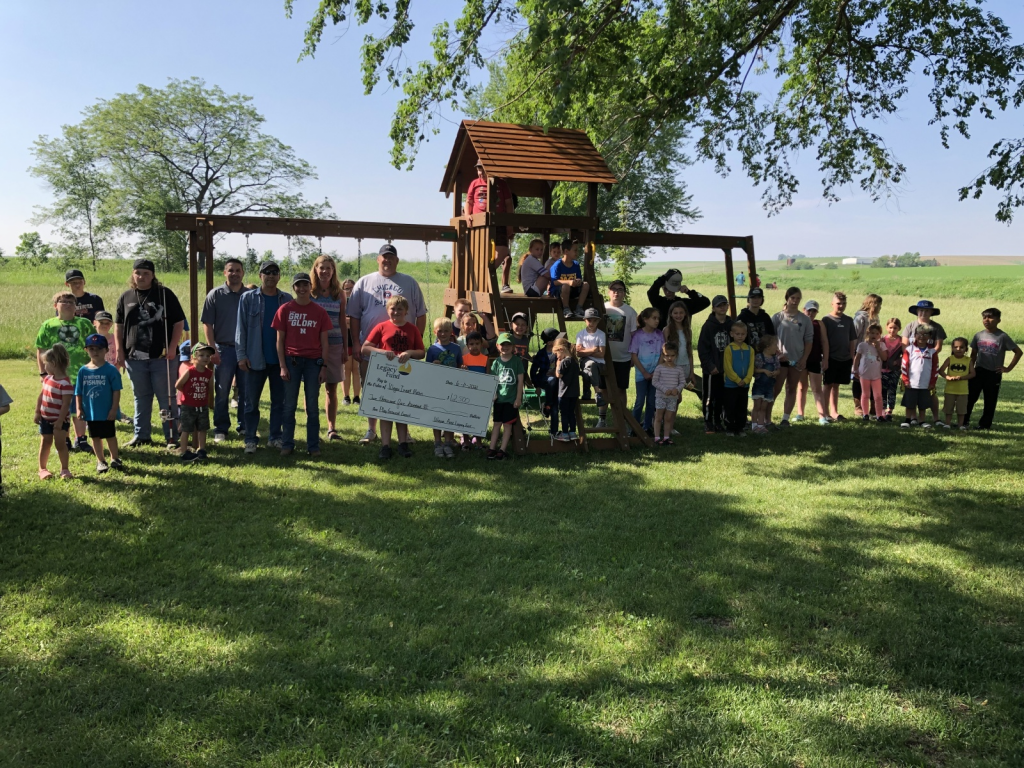 This is a 21-acre attraction perfect for a fun day out with the family.
In addition to the wide area and forests, the most prominent attraction here is a large pond with picturesque views.
It's a popular spot for local birds and waterfowl, so you can expect ducks to swim and hunt for food on the pond's smooth, mirror-like surface.
There is a fishing pier in case you want to fish, but you have to bring your own hook and line for the largemouth bass and black roach swimming in the depths.
For those who bring their furry friends, the facility has its own dog park where pets of all breeds and sizes can play and socialize.
You can try exploring the trails that crisscross the park and spot the local wildlife, that's if you want a quiet place to while away in the afternoon.
2. Go on a Ride on the White's Ferry
Considering cable ferries that were active on the Potomac for decades between Maryland and Virginia, White's Ferry is actually the last.
The ferry is named after Confederate Civil War General Jubal. A.
The ferry transports pedestrians, cars, and trucks daily from 5 a.m. to 11 p.m., except during floods and ice.
Groups use the ferry for various events. Boats, canoes, and picnic equipment can be rented at White's.
The store sells food, snacks, and drinks, including beer. A pavilion is available for larger celebrations and events.
The annual event honors wounded soldiers who were quartered in the area.
3. Try Out Some Local Recipes at the Conche
The Conche is a boutique restaurant with a chocolate theme. When celebrity chef Santosh Tiptur was a little boy in India, he dreamed of being able to make chocolate and other sweets.
After two decades of traveling the world, he is finally a chef and owner of his own restaurant.
His chocolate sculptures are legendary, and the food presentation in his restaurant is nothing short of aesthetic.
The Conche is open seven days a week.
Cool Places to Visit in Leesburg (VA)
1. Ball's Bluff Battlefield Regional Park
When you're in heavily involved locations during the Civil War, you can always expect to see a place where a notable battle took place.
One such place is Ball's Bluff Battlefield Regional Park, located right next to the Potomac River.
Uniquely, it is the only place north of the capital where the Union lost a battle.
Lincoln's friend and US Senator Edward D. Baker died here after suffering a humiliating defeat at the hands of the Confederate Army.
The battlefield has been restored to give visitors a glimpse of the warfare of the time, so you'll see many implements of war in a relatively quiet park.
The grounds are dotted with canons, tombs, and markers, and you can join a guided tour to see and learn all about these artifacts.
But apart from the historical aspect, the park is known for its green grounds and riverside scenery.
2. Tarara Winery
Retired real estate developer Whitie Hubert purchased this 475-acre property on the Potomac River with the intention of becoming a pioneer in Virginia's wine industry.
The wines are made from grapes grown on the estate and sourced from local farmers.
The maturation process takes place in a cave on the property. The single vineyard and blended wines received great acclaim.
They can be tasted year-round on-site and purchased in-store, online, or through the Wine Club.
The summer concert series held in Tarara includes many musical genres. Color runs and painting are also on the program. Tarara is closed on Tuesdays and Wednesdays.
3. Thomas Balch Library
Remaining in private hands, not until 1974, when the city authorities to over, the library is a memorial to the historian Thomas Balch; it was built in 1822
It is a historical and genealogical library and has been designated as an Underground Railroad Research Center.
In 2012, the center published a work linking slaves to their modern-day descendants; however, emphasis is placed on the history of Virginia and the Civil War.
The library is a reference center that offers Internet and reproduction services.
The Loudoun History Awards annually recognize the contributions of local historians. The library is open year-round, seven days a week.
Conclusion
History and nature intertwine in Leesburg to create a city full of hidden wonders, impressive buildings, and wonderful attractions.
Just so you don't miss out on the best things to do in Leesburg (VA), let this article be your guide as you plan for your visit.
Join us on Telegram
If you loved this content, do well to like us on Facebook and follow us on Twitter to get updates and engage with other people like you who wish to immigrate to Canada or just immigrated to Canada.