Why not find out the best things to do in Macon (GA) before you head out on that vacation?
A city with beautiful architecture and unique history, Macon is a must-see while you're here in Georgia.
Ocmulgee National Monument tells the stories of the land's original inhabitants, while handsome pieces like the Cannonball House and Hay House tell of the wild past Macon has been through.
Want to learn something even more exciting?
Here you can visit the home of the incredible Allman Brothers Band. Some of the members are even buried in the historic Macon Cemetery.
Macon has so much more for you to see and enjoy, making it a destination worth adding to your bucket list.
Explore the best things to do in Macon (GA):
Fun Things to Do in Macon (GA)
1. Participate in the International Cherry Blossom Festival
You don't need to visit the streets of Japan to witness such beauty because Macon has the complete package just for you.
The city of Macon hosts the International Cherry Blossom Festival every March to celebrate the cherry blossom's beauty when they bloom.
The streets are lined with blooming cherry trees, which are proud of the light pink color of the flowers.
During the festival, streets are lit up, there are parades and all sorts of fun events!
2. Go For a Dip at Lake Tobesofkee
If you are in Macon for the summer, you must visit Lake Tobesofkee.
This reservoir is one of the best attractions in all of Macon.
The best thing about this place is that you can even set up a camp and spend the night in the middle of nature.
There are parks all around the lake, so there is no shortage of fun activities to take part in.
Also, try swimming in the clear waters of Lake Tobesofkee.
3. Explore the Georgia Sports Hall of Fame's Record Collection
With a floor area of ​​43,000 square feet, it is the largest state-level sports hall of fame in the United States.
In addition to the Hall of Fame, the facility has exhibits dedicated to various levels of sports, from high school to college to professional and Olympic and Paralympic sports.
Georgia Sports History Great Moments is a stand-alone display.
The museum's interactive exhibits include a basketball and football game, a NASCAR simulator, and a NASCAR racing simulator.
The stadium is a magnificent turn-of-the-century pitch-like structure with a typical green roof and red brick facade.
Things to Do in Macon (GA) at Night
1. Grab a Beer at Macon Beer Company
Macon Beer Company is a brewery and brewpub in the heart of historic downtown Macon.
The brewery produces a range of unusual and high-quality beers using state-of-the-art brewing technology.
The brewery also offers tours and beer samples on certain days of the week.
Tour participants can interact with brewery staff and witness the brewing process and equipment in action.
Visitors to the brewery's tasting area will be able to sample a wide range of branded and seasonal beers and others currently available there.
Each tour participant will receive a commemorative pint as a memento of their trip.
2. Stop By the Macon Centreplex
Currently, the Macon Centreplex is one of Central Georgia's premier venues for trade shows, concerts, and other large events.
This houses the 9,000-seat Macon Coliseum and the 2,700-seat Macon City Auditorium.
The arena has been used for various sporting events and has been home to the Macon Whoopee teams and the Knights arena football team.
A wide variety of events are held at the Centreplex each year.
3. Participate in the Rock Candy Tours
This tour company offers music history tours based on Macon's rich musical history.
Over the years, many famous musicians have called Macon home, including Little Richard, the Allman Brothers Band, James Brown, and Otis Redding.
Tours travel along the city's sidewalks and visit historic corners of streets and buildings. Public walking tours are offered every Friday and Saturday.
Friday night's tour takes advantage of a loophole in Macon's open container law, allowing visitors to bring alcoholic beverages in approved containers.
Rock Candy Tours also offers private walking, step-on, and group tours. It is also possible to book special private tours by shuttle, trolley, and bus.
Things to Do in Macon (GA) For Couples
1. Learn About Local History at the Cannonball House
The Cannonball House has a unique history.
During the Civil War, this house was almost damaged by a cannonball in 1864.
You can actually see the original cannon from which the shot was made, as it is located just outside the gates of the house.
The Cannonball Househouse was built in the Greek Revival style, and after many renovations and rebuilds, the authorities could restore it to its former glory.
Inside, you can see a lot of original pieces of furniture, most of which are over 200 years old.
2. Time Travel at Fort Hawkins
While many attractions in Macon focus on Native American communities, Fort Hawkins takes you back to the Creek Nation as it was built during this period.
It was built in the 1800s, and thousands of people still flock to the site. The government used this fort for a long time.
The Muskogee Creek Nation also used it as a burial ground for their deceased.
3. Go Shopping at Smiley's Flea Market
If you are someone who likes thrift instead of buying expensive things from malls, you are in for a treat.
In Macon, Smiley's Flea Market allows shopaholics to indulge in good shopping at an affordable price.
Smiley's Flea Market is located in three destinations in the US. You have to check it out when you're in Macon.
It has some of the best clothing at a super low price, and the styles are outstanding.
Looking for some gifts or souvenirs? Smiley's Flea Market has your back.
Things to Do in Macon (GA) For Kids
1. Take Them to the Museum of Arts and Sciences
The Museum of Arts and Sciences was founded in 1956. Since then, it has hosted various exhibitions, including Discovery House, Mini-Zoo, and American Impressionism.
If it's raining or freezing outside, this museum is a great place to spend an hour or two.
The Discovery House, which has exhibits on science, humanities, and art, is a great place to spend some time while visiting the museum.
At the museum, don't forget to visit the Mini-Zoo exhibition and see more than 70 living creatures.
It offers several educational programs in its auditorium and classrooms, including programs for schools and the general public.
On your way out, grab something from the museum shop, which offers a wide variety of art and science-related products.
2. Let Them Play at Tattnall Square Park
This is a large city park that takes up an entire city block. Located across from Mercer University, the park features picnic tables and a pavilion, a children's playground, and plenty of shade under old, massive trees.
The picnic pavilion in Tattnall Square Park can be reserved for private parties and events.
Facilities at the park include public tennis courts and a football, soccer, or frisbee field.
The park is also a popular space for public events and hosts many public film screenings during the summer, as well as a number of festivals and other special events.
3. Macon Little Theatre
Macon Little Theater is a community theater that hosts a number of shows throughout the year.
The Macon Little Theater has been in operation for more than 80 years and counting, and many talented community members have graced its stage to see great stage shows and hit musicals.
Many of their shows are family- and kid-friendly, mostly contemporary plays or fun, lively musicals.
Indoor Activities to Do in Macon (GA) For Adults
1. Don't Miss a Thing at Allman Brothers Band Museum
The Allman Brothers Band Museum is one of Macon's best places to visit. It's like a landmark, and the place where the museum stands were actually the residence of the Allman Brothers Band.
From 1970 to 1973, the house witnessed the band members, their families, and friends.
Now the museum houses a lot of memorabilia, such as their released and unreleased songs, handwritten notes, and the instruments they played.
You can still buy some of their merch and DVDs in the museum gift shop.
2. Meditate at the Catholic Church of St. Joseph
Catholic Church of St. Josefa is one of the most exotic buildings in Macon.
It's not every day that you witness something so amazing.
The building is built in a neo-gothic design and is quite old. Its construction dates back to 1800.
Thanks to the classic stained glass windows around the church, the interiors look even more aesthetic.
Catholic Church of St. Josefa was built at a time when Catholicism was not so popular in the area.
This played a vital role in attracting more people to the religion.
3. Don't Miss a Performance at the Grand Opera House
The Grand Opera House is Mercer University's historic opera house and performing arts center.
Originally known as the Academy of Music, the opera house had the largest stage in the American Southeast when it opened in 1884.
It was renovated and renamed the Grand Opera House in 1905.
Historically, the venue has hosted many famous personalities, including Bob Hope, George Burns, Charlie Chaplin, the John Philip Sousa Band, Will Rogers, Lionel and Ethel Barrymore, Ray Charles, and others.
Today, the Grand Opera House hosts various events such as Broadway shows, concerts, and theater performances.
Romantic Things to Do in Macon (GA)
1. Relax at the Amerson River Park
The Ocmulgee River is something you must enjoy whenever you are in town. The views from the river are out of this world and some of the best you'll see around.
The Amerson River Park is where you get the best view of the river.
The park happens to be a multi-million dollar government venture to show people what they're missing out on.
It also has some of the best scenery suitable for picnics.
You can take a boat ride on the river, have a picnic and enjoy the sunset.
2. Join in the Ocmulgee Indian Celebration
This event is one of Macon's most popular tourist attractions because it honors Native American culture and heritage.
The Ocmulgee Indian Celebration is a must-see whether you live in the region or are passing through.
It provides an excellent opportunity to learn and respect Native American culture while having fun.
Besides, if you are looking for cheap activities around but still want to have a good time, attending this festival is a great choice.
Listen to music, dance, dine and even play games at this annual event that attracts thousands of visitors.
3. Ocmulgee Outdoor Expeditions
Ocmulgee Outdoor Expeditions is the only outfitter that offers canoe, kayak, and inner tube rentals on the Ocmulgee River.
Two boat trips are available for those who rent canoes and kayaks, including a Half Day Adventure and a Quick Float.
The two trips offer beautiful views of the river and the chance to spot some of the area's wildlife, such as wild boar, frogs, fish, deer, and, who knows, maybe a bald eagle too.
The Half-Day Adventure is a longer trip, from Pope's Fear to Amerson River Park.
Free Things to Do in Macon (GA)
1. Visit the Pretty Hay House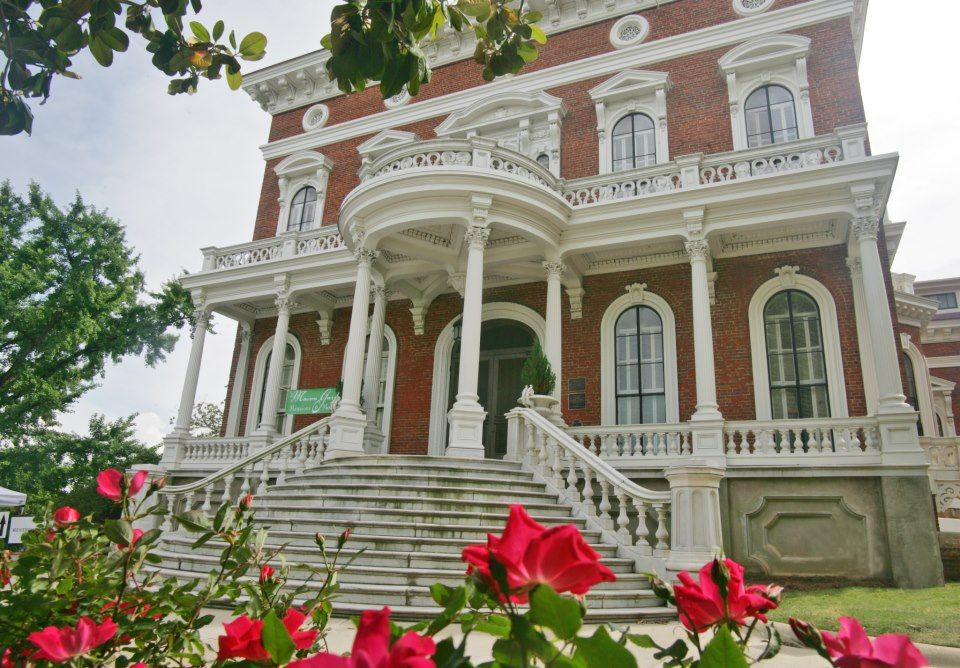 The Johnston-Felton-Hay House, more commonly known as the Hay House, is a must-see in Macon.
Located along iconic Georgia Avenue, the historic home is designated as a National Historic Landmark.
The Hay House draws many visitors to Macon with its Italian Renaissance architecture and impressive interiors.
Since it is built on 18,000 square feet, you will need about an hour to explore the entire house.
2. Pay Your Respect to the Dead at Rose Hill Cemetery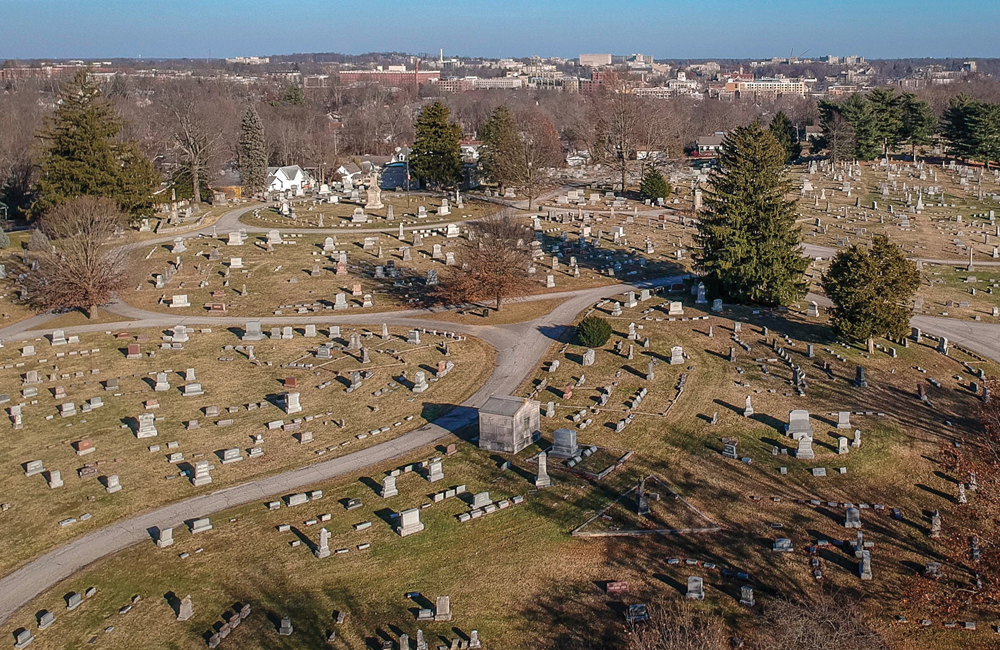 Visit one of the most blissful cemeteries in the city: Rose Hill Cemetery. This cemetery brings many visitors every day.
The Allman Brothers Band loved this cemetery and spent most of their time writing songs there.
It is the resting place of some of Georgia's most notable people, such as guitarist Duane Allman and bassist Berry Oakley.
Its beautiful location also attracts tourists. The nearby Ocmulgee River adds to its beauty.
3. Take in the Beautiful View of the Ocmulgee Indian Mounds
The Ocmulgee Indian Mounds played a huge role in shaping Native American culture and history.
Did you know that Mississippians built this place? For these people, it represents religious values.
These hills are shaped like pyramids and display some of the most remarkable architectural skills.
You can enter the Earth Lodge and look around.
The high priest's sitting areas are open to the public. The Rose Hill Ramble takes place here.
Cheap Things to Do in Macon (GA)
1. Visit the Ocmulgee Mounds National Historical Park
Interested in learning more about Native American culture and history? There are plenty of areas to explore in the city, as Macon is steeped in Native American history.
One such place is Ocmulgee Mounds National Historical Park. In the park, you will find things over 10,000 years old.
You could probably even spot artifacts that date back to 1000 AD, as Native Americans have inhabited these southern Appalachian regions for the longest time. The museum inside really tells you all about the past.
2. Stop By the Tubman Museum
The city of Macon has a rich past when it comes to the African-American community, so much so that a museum was built to preserve its legacy.
The Tubman Museum tells all about African American history.
The museum has become an icon of the city, with many stories to share with tourists.
Not only will you see some of the finest folklore displays elegantly, but you'll also come across several paintings and other art forms that represent Macon's very talented African-American community.
This art collection is considered one of the best in Georgia.
3. Explore the Ocmulgee River Trail
This is something that attracts visitors from far and wide. The trail is long, scenic, and stunning overall.
It's all the more beautiful because it goes through the forest, so you can paddle to the shore, get off the boat and relax for a while. You can even explore unknown countries.
If you are venturing from Macon, you may find the route easier as the rapids are only designated as Level 1. The length is almost 200 miles. There are even camping options along the way.
Cool Places to Visit in Macon (GA)
1. Macon State Farmers Market
The Macon State Farmers Market has more than a dozen regular vendors offering fresh produce for purchase.
Macon's two on-site restaurants serve soul food, delicious barbecue, pastries, and more pastries.
In addition, the butcher shop at the market is a great place to buy fresh cuts of meat. Christmas trees can be bought at the market during the holidays.
In addition to a wide variety of shopping and dining options, the Macon State Farmers Market also has classroom and conference facilities at the local Bibb County Tag Office.
2. Warner Robins
You have to make the half-hour drive south to this town for its fantastic aviation museum.
Admission to this attraction, the country's second-largest aviation museum, is free. You can see 93 aircraft on display in five different buildings.
Aviation and military enthusiasts will be in the sky to view the fighter jets, bombers, helicopters, drones, missiles, trainers, and various special aircraft on display.
For many, the exciting day's highlight will be getting close to the Lockheed SR-71A Blackbird, a precision aircraft that set an all-time speed record of 2,193.2 miles per hour in 1976, still unbeaten to this day.
3. Savannah
A trip to Savannah would be an ideal addition to your Macon vacation, as this city on the Georgia coast is also known for its majestic antebellum architecture.
One reason for the great legacy is that when Union troops occupied Savannah in 1864, the city's mayor offered no resistance to avoid the kind of destruction that occurred in Atlanta.
It is one of the most walkable towns, with over 20 delightful old squares and tree-lined streets lined with stunning Georgian and Victorian houses, which you can identify using the itineraries provided by the visitor center.
Conclusion
Experience Macon's rich history and culture with several museums, festivals, and historic buildings and structures.
Plan your vacation with our checklist of things to do in Macon (GA), and be sure of premium relaxation and comfort.