All the best things to do in Show Low have one thing in common – great fun.
Show Low is a small town of approximately 10,000 residents in Navajo County, Arizona (USA). Founded in 1870, it was established in 1953.
The story goes that the name "Show Low" came from a poker game played many years ago by Corydon Cooley and Marion Clark; both were partners in a large ranch, but at one point, they could no longer work together.
So they decided to solve the problem with a poker game – the winner takes all while the loser walks away.
The game went on for hours, nearing no end, and at one point, Clark said, "If you can show low, you win." At this point, the other man showed the hand that was the lowest possible and replied, "Show it's low." .
Even the town's main street is named "Deuce of Clubs," which reminds people of the game that eventually led to the building Show Low.
Show Low may not be huge (its population was just under 12,000 when the last census was done), but it's packed with enough variety and enough attractions to guarantee a fun-filled visit.
Whether you intend to hunt, hike, fish, or shop, you'll find plenty to try. The only problem you might have is cramming them all into your calendar.
If you're trying to decide how to best fill your time, check out these 20 best things to do in Show Low, AZ.
Located in Navajo County, Arizona (USA), is a small town of approximately 10,000 people called Show Low. Its population makes it a little quieter compared to other busier cities.
The town is home to the mountains and is known for its fishing and hunting front. There are a variety of restaurants with different cuisines to dine at, Bluff Trails to hike through, and unique souvenirs at Lazy Bear Decor to shop for.
This article explores the best and fun things to do in Show Low, Arizona.
Fun Things to Do in Show Low
1. Take a walk in Show Low City Park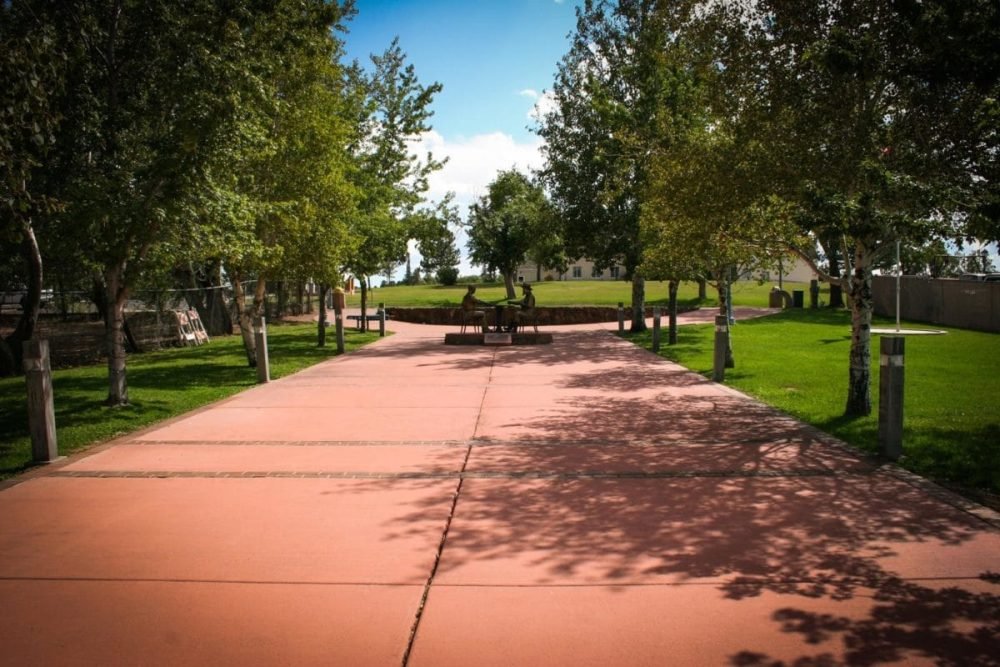 Another place for relaxation and outdoor activities is the peaceful Show Low City Park. This is why we have added this to our list of the best things to do in Show Low.
Show Low City Park is a well-maintained park that provides everything you need for a great time.
The park has beautiful walking trails and incredible scenery to feed your eyes on.
You can also play basketball or have a picnic while letting the kids run around the playground. There's even an area mapped out for man's best friend; a beautiful dog area.
In addition, the park is used to host various events in the summer, and various vendors come with unique local foods.
2. Take a Photo in The Hub
Whether you're into archery or firearms or just want to get your hands on something energetic, you can get into The Hub.
Visiting the Hub is another interesting thing in Show Low.
Here you can try some target practice at their indoor shooting range, even if it's your first time. There is, of course, an expert on-site who will teach you everything.
They also offer pawn shop services so you can sell your own too.
3. Check Out the Show Low Museum
Whether you are aged or young, whether you have a passion for history or not, whether you are a visitor or a local, one thing is for sure: you will love the Show Low Museum.
The museum has 16 rooms, each with its own theme. These rooms present visitors with the area's history in a fun and entertaining way.
Some of the featured historical themes in the rooms include the EB Lewis Room, the Jail Room, McNary Room, and Rodeo Chedeski Fire.
And you know what? Entrance to the museum is completely free. Visiting Show Low Museum Room 15 is definitely one of the best things to do in Show Low.
The museum is open from Wednesday to Saturday between 10:00 and 15:00. Kids will love Train Room!
Things to Do in Show Low Arizona at Night
1. See the Movies at WME Theatres
Have you patiently waited for the upcoming Nicholas Sparks adaptation or Marvel movie? What if it premieres while you're at Show Low?
You don't have to let this bother you because WME Theaters has you covered.
It is a modern cinema where you can watch various exciting movies. This theatre offers five separate cinemas that show different movies at the same time.
WME Theaters also has a state-of-the-art sound system and shows current movies. So if you are a movie buff, you can watch them so conveniently.
Visiting WME Theaters is one of the best things to do in Show Low.
2. Horseback Riding at Porter Mountain Stables
Horseback riding is a unique and fun activity that the whole family can enjoy. Porter Mountain Stables offers visitors and locals an introduction to horseback riding.
An expert is on-site to guide you and teach you everything you need to know. He also takes you for a nice relaxing ride on beautiful trails.
Of all the activities here, the sunset ride is arguably the best of them all, where you will enjoy elegant views as the sun sets.
As you can see, the city has a lot of interesting things to choose from, and Porter Mountain Stables is surely one of the best attractions to visit in Show Low.
Opening hours are every day from 8 a.m. to 7 p.m.
3. Shop at The Burly Bear
Located in the White Mountains of Arizona, Burly Bear is your one-stop shop for rustic home decor, including premium bathroom decor, chainsaw art, kitchen decor, and more.
If you're looking to buy more than just a small souvenir to commemorate your visit to Show Low, you can stop by Burly Bear for various home decor and furniture.
At Burly Bear, you'll find a comprehensive selection of bedding sets in various themes and styles to complement any rustic home or rental.
There are many options to choose from, all at reasonable prices. Get the most enjoyable and fun experience you can imagine.
Things to Do in Show Low For Couples
1. Visit Fool Hollow Lake Recreation Area
One of the most popular activities in the area is visiting Fool Hollow Recreation Area.
This beautiful nature park is located in the Apache-Sitgreaves National Forest, and if you are an outdoor lover of mountain scenery, this is the place for you.
You can fish, boat, camp, watch wildlife, walk along the lake or just enjoy a picnic. The park is equipped with sanitary facilities and sanitary facilities.
Fool Hollow Lake Recreation Area is beautiful and close to town, so you can come back anytime. But when you're here, you still feel like you're away from the hustle and bustle of the city and immersed in nature.
Take a calm walk in the evening to explore the pine forests and their unmistakably pure scent.
Visitors of all ages always love this place and often rate it highly.
2. Play Golf at the Bison Club
Now there's something for golf lovers – Bison Golf Club.
Located in Show Low, playing on its field is one of the most fun things to do in Show Low, because of the golfer feeling it leaves in you.
Playing golf is a fun and relaxing activity for every member of the family; whether you have a passion for the game or just want to try something new,
Not only would you get to play this amazing game, but you would also get a chance to enjoy the mesmerizing scenery.
You would like a large meadow, an area well surrounded by tall pine trees and other beautiful views.
The golf course comprises 18 holes and gives players enough freedom to hit. In addition to the pine-filled landscape, Bison Golf Club features a pro shop and clubhouse with a fitness and dining center.
So take your time and play everything. Opening hours are daily from 7:30 am to 6:00 pm
3. Visit the Pumpkin Patch at Willis Farm
Located in Snowflake, Willis Farm is another beautiful place to visit whether you are in or around Show Low.
The farm is a beautiful agricultural area for tourists and interested locals to see.
The Willis family started this farm in 1926 as the owners. Not only is it a farm, but it is also a tourist attraction that is much more beautiful during the Halloween season.
Special features include a play area, a beautiful sunflower garden, pumpkin fields, an agro-fact maze, laser tag, meadows, cornfields, and streams.
The farm is also home to countless farm animals such as alpacas, turkeys, and cows.
Things to Do in Show Low For Kids
1. Get a Nice Gift from Lazy Bear Decor
You would like the city and some specific places when you are in Show Low.
You might want to have some memories of Lazy Bear decoration and even get some great gifts for your loved ones or family back home.
If you want to keep these memories alive, you can visit this souvenir shop. Lazy Bear Decor adds to the list of the best things to do in Show Low.
Although small, it is a cute gift shop with many interesting items that some people compare to a museum. Here you can find all kinds of rustic home decorations.
They also have themed products related to moose, deer, bears, or other animals in the area.
You will also grow fond of the owners and staff here. They are friendly and helpful to a fault; they are always available to guide you in finding the right souvenir or gift.
2. Hike the Show Low Bluff Trail
A quick hike on the Bluff Trail is another fun and enjoyable outdoor activity in town; that's why they make our list of the best things to do in Show Low.
It doesn't matter your fitness level; the trail is an easy walk for everyone. So you can try it regardless of age group.
Depending on your steps and walking speed, the trail is about a 1-2 hour walk. You can also go hiking or cycling here.
Walking the trail, you would see a beautiful open meadow, a bridge over Show Low Creek, various flowers and plants, frogs, and a wooded bluff.
The Show Low Bluff Trail could be a great, relaxing afternoon activity for the whole family. So choose a pace that's just right for you and enjoy the scenery.
3. Go-karts at White Mountain Family Fun Park
You'd be wrong if you thought Arizona was all about luxury golf courses and deserts. There are plenty of attractions that every family member is sure to enjoy.
White Mountain Family Amusement Park, located in the beautiful countryside, is a recreational destination that offers you many exciting games.
Outside there is a miniature golf course and fantastic go-kart tracks, while inside, there are arcade games to play to your heart's content.
There is also laser tag, so you can exercise your family's teamwork by competing against other tourist families.
In addition, White Mountain Park has its own dining room and meeting rooms for rent. Opening hours are Friday (12-8 pm), Saturday (10-8 pm), and Sunday (11-7 pm).
Indoor Activities in Show Low AZ for Adults
1. Books N Treasures
Books N Treasures is another lovely place to visit in town. They are a set of bookstores with a purpose, adding to the list of the best things to do in Show Low.
The environment here is safe and welcoming and welcomes people to come to hang out, check out the items and enjoy.
Books N Treasures is community driven and dedicated to the writings. It upholds the old tradition of picking up a book that interests you and then experiencing what those before you have read.
Experience an unforgettable reading experience.
2. Heal and Relax at Pure Relaxation Sunshine Spa
Maximize your Show Low vacation by indulging in a spa day at the Sunshine Spa. This spa makes it to our exciting list of things to do in Show Low.
This unique spa specializes in hypnotherapy, reflexology, medical massage, and chakra balancing, and is a regularly visited spot for locals and tourists who love to de-stress.
Other spa and medical services include manicures, pedicures, many types of piercings, and more.
You will also love every Pure Relaxation the Sunshine Spa member because they are friendly, professional, and warm.
Their opening hours revolve between Monday – Friday (9 am – 8 pm) and Saturday – Sunday (9 am – 7 pm)
3. Visit Jednota Bélohorská
Next on our list of the best things to do in Show Low is the White Mountains Unity. It is an organization designed for people who enjoy spirituality more than religion.
In this place, you can pray, sing, celebrate and learn with/from other people to better understand yourself and your purpose on Earth.
Here it is very spiritual, positive, and open because it welcomes individuals from different races and different parts of the world. They also organize visits to nearby holy places and various tourist activities.
You would enjoy the views of trees and mountains amidst white clouds.
When you're done taking your beautiful selfies, head to one of the local restaurants for a meal.
A Chinese restaurant called Lotus Garden is particularly good. Meanwhile, Peaks Restaurant in Greer is another excellent option.
Romantic Things to Do in Show Low
1. Have a Beer at Black Horse Brewery
What happens after all the golf and hiking? There is a high probability that you will be exhausted, which is why Black Horse Brewery is a must-visit.
It is a family business that produces amazing types of beer from natural, local ingredients.
This brewery offers good local beer and is added to our list of the best things to do in Show Low.
This place is also very accommodating to kids as it has a variety of snacks and homemade sodas. So you can take younger people with you.
A grill is available for visitors, so you can also bring your own meat and cook it. You never thought of that, did you?
In general, Black Horse Brewery is a great place to spend a fantastic time with any of your loved ones.
However, if you are alone, you can also visit. Everyone here is welcoming and very friendly.
2. Go Fishing at Silver Creek Fish Hatchery
Would you like to go fishing or go on a hunting adventure? If so, pick up your gear and head to Silver Creek Fish Hatchery.
It's being added to our list of the best things to do in Show Low.
Boasting 840 ac (340 ha) of wildlife, this hatchery is a hunter's paradise. Silver Creek Fish Hatchery welcomes everyone to fish, whether you are a tourist or a local.
There are facilities for stocking fish such as Gila, Apache, Rainbow Trout, Spotted Spot, and Bluehead Sucker. Up to 80,000 fish can be caught annually in this natural park.
Silver Creek Fish Hatchery isn't just about the fish; you can also find elk, rabbits, raccoons, deer, teal, gadwall, and mallards.
3. Ski at Sunrise Ski Resort
If you visit Show Low in the winter, choose a day or two to go to Sunrise Ski Resort.
Sunrise Ski Resort is a nearby location that provides convenience and entertainment to Show Low visitors and locals alike.
This is because they have ten new, state-of-the-art snow cannons that will create the perfect environment for snowboarding, skiing, and most winter sports and activities.
The resort has a hotel with a pleasant restaurant. The other facilities would ensure a pleasant time with your loved one and family.
So come with them because Sunrise Ski Resort is one of the best things to do in Show Low.
Free Things to Do in Show Low
1. Admire Creative Masterpieces at the AAWM Center for the Arts
Are you a sculptor, photographer, painter, or just someone who loves and appreciates art?
It doesn't matter if are talented or just simply good at creative stunts; The AAWM Center for the Arts fits the bill.
This fantastic gallery has many amazing exhibits to view and features bright interiors with lots of natural light.
The gallery highlights a variety of art forms, including paintings, sketches, photographs, art installations, sculptures, and even handicrafts.
The AAWM Center for the Arts also hosts various fun-filled events such as The Native Flute Circle, After School Kids Art Program, and Paint with Friends.
The gallery is open between Thursdays, Fridays, and Saturdays (10 am – 4 pm) and is closed from Sunday to Wednesday.
2. Target Range of the Second Hill
Located in the Apache-Sitgreaves National Forest in the White Mountains of Arizona, Second Knoll Target Range is an Arizona Game & Fish Range that provides the shooting public with the ultimate shooting experience imaginable.
To achieve this, they ensure a well-managed environment that is family-friendly and safe.
They have a 100-yard universal range for public use for pistols and rifles.
In addition, the complex offers other facilities that are available through various affiliated club activities.
You will see a 20-point 50 yd. Range, 20 points 100 yd. range and four 20 yds. X 25 yd Practice/Competition Area.
The Second Knoll Target Range is open to the public on Saturdays, Sundays, and Mondays (weather permitting). It opens from 10 a.m. to 4 p.m. in winter and from 9 a.m. to 5 p.m. in summer.
With things to do in Show Low for fun, consider adding it to your list of Show Low AZ attractions you should visit.
3. Visit Pintail Lake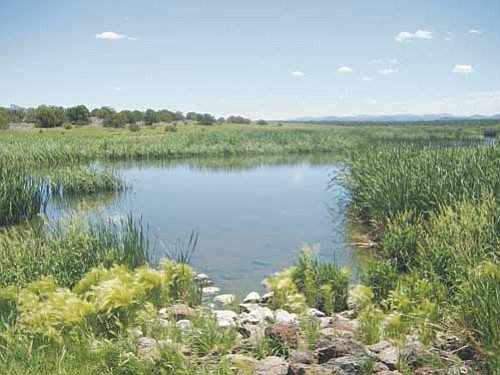 Although not a huge lake, Pintail Lake is still a great way to spend an hour or two.
A visit to this lake would appeal to visitors to this city, especially those who truly appreciate mother nature.
This lake has paved and easily accessible trails that lead you to the observation deck. From this deck, you will be able to observe various birds and other animals, all to your satisfaction.
It is truly a peaceful and quiet place where you can be separated from the city's busy life, relax and forget your problems.
Cheap Things to Do in Show Low
1. Eat at PerSNIKKIty's Cafe & Bakery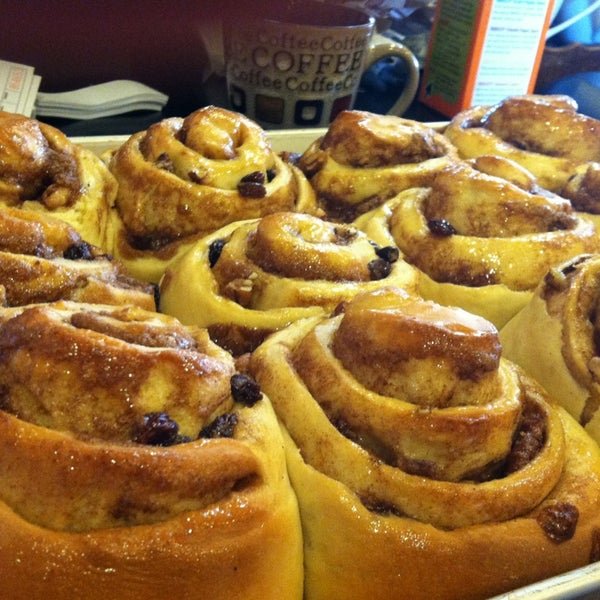 PerSNIKKIty's Cafe & Bakery is obviously the most famous cafe and bakery in Show Low. It opened in 2011 with a limited menu featuring freshly baked pastries, several gourmet salads, coffee, and sandwiches.
Over time, the cafe evolved to supply more items as guests demanded more items. Today, the menu includes an extraordinary variety of fresh, irresistible foods.
They make food and serve guests believing that everyone has their own nutritional needs and wants.
Here you will find a wide range of interesting dishes made from the freshest ingredients, including gluten-free options.
PerSNIKKIty's Cafe & Bakery also offers hand-pressed house-made Certified Angus beef burgers with delicious toppings and unique sauces.
These amazing recipes include BBQ Chipotle Chicken and a Pineapple Sandwich.
2. Enjoy a steak at Cattlemen's Steakhouse
Cattlemen's Steakhouse offers one of the best prime ribs you can find in town.
As a visitor who wants to explore all aspects of Show Low, this is another beautiful place to visit.
In addition to ribs, they have a wide variety of steaks and other dishes. You will also notice that the portions are large and available at reasonable prices.
It is a true treasure of a food haunt with fantastic service.
The steaks are perfectly cooked, and if you need some extra greens, head to the salad bar.
Cattlemen's Steakhouse even bakes its bread, so you're sure to have a great time here.
3. Eat Steak at Cattlemen's Steakhouse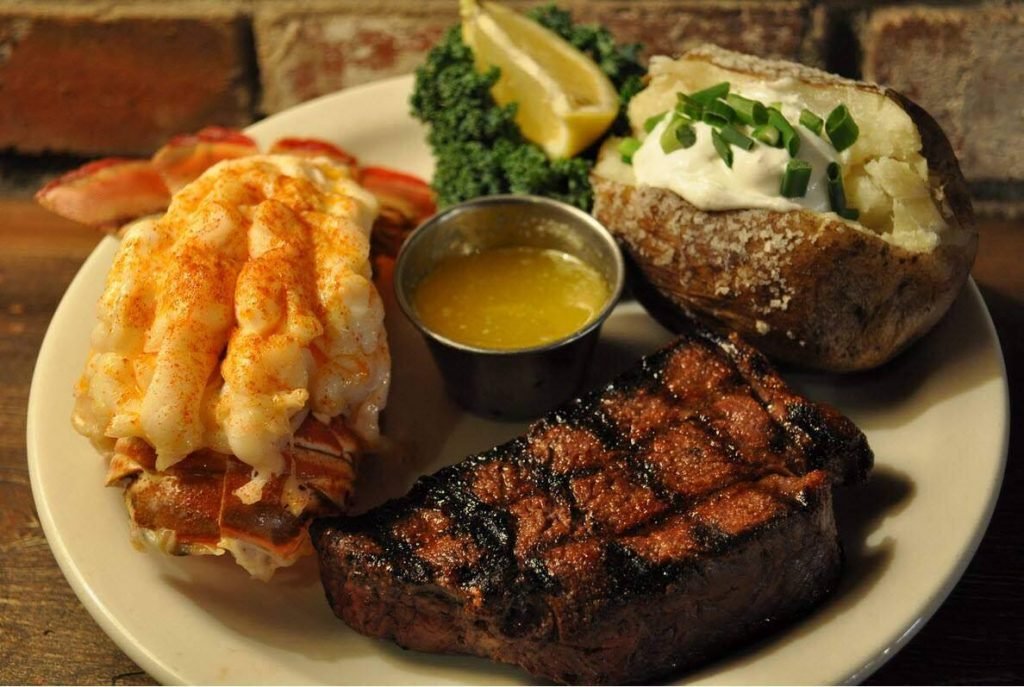 You'll find some of the best prime rib in town, plus a wide variety of steaks and other dishes.
The portions are large, and the prices are reasonable. They even bake their bread, so Cattlemen's Steakhouse is sure to please.
Cool Places to Visit in Show Low
1. Visit Fool Hollow Lake Recreation Area
The most popular activity in the area is visiting this beautiful nature park in the Apache-Sitgreaves National Forest.
If you love outdoor mountain scenery, this is the place for you. You can walk along the lake, camp, fish, go boating, watch wildlife or just enjoy a picnic.
This wonderful place is close to the city so you can come back whenever you want. But when you're here, you still feel like you're away from the city's noise and deep in nature.
Visitors of all ages have loved this place and have given it high ratings on all travel sites.
2. Salmon Fish at the Silver Creek Fish Hatchery
If you're in the mood for fishing, head to the Silver Creek Fish Hatchery.
Nestled in 820 acres of prime Arizona countryside, this site offers amateurs, pros, and everyone in between the opportunity to test their wits against the thousands of Apache, Gila, Rainbow, Bluehead, and Speck breeders on its property.
Be aware that most of the fishing practiced is catch and release, so if you don't want to raise eyebrows, be sure to put everything you catch back in the lake and not in your backpack.
Even if you're not into fishing, the park is still a fun destination with plenty of trails and opportunities to enjoy wildlife.
Conclusion
Show Low has all you need to have a great vacation.
There's a fun thing for everyone in Show Low, regardless of your budget. As long as you've got a heart ready to have fun, you will surely have the best time in Show Low.
You can engage in one or more of the above-listed 27 best and fun things to do in Show Low, AZ, for the best vacation experience.
Join us on Telegram
If you loved this content, do well to like us on Facebook and follow us on Twitter to get updates and engage with other people like you who wish to immigrate to Canada or just immigrated to Canada.