Texarkana gets its name from living on the Texas and Arkansas borders.
It is an excellent place to offer you a lot of activities that you can enjoy, no matter what your hobbies or want to do.
Explore many of its attractions such as great theaters, impressive museums, exciting pubs, exciting shopping malls, and many more.
Continue your beautiful viewing tour as you discover its many historic sites, fascinating art galleries, architectural wonders, and more.
It has become a popular tourist destination because of the many activities and attractions you can enjoy.
Whether you like to spend time outdoors, enjoy the fascination with culture and history, or just want to spend time doing fun things as a family, you will find many different things to do in this city.
Take your travel friends and pack your bags as you prepare for another holiday full of fun by enjoying the best things you can do in Texarkana, TX.
Explore new destinations in Texarkana by reading the list below that we have prepared for you.
Fun Things To Do In Texarkana
1. Take a walk in Bobby Ferguson Park
As one of the largest in Texarkana, Bobby Ferguson Park is a favorite place for families who want to enjoy the outdoors and stretch.
The park features well-marked walkways, wooded areas, and a large lake.
Although it is a beautiful place at any time of the year, the park looks great in the fall and spring.
Dogs are allowed but must be kept on leashes at all times as part of the established regulations.
2. Listen to Great Music of Texarkana Symphony Orchestra
As an art program directed by Marc-André Bougie, the Texarkana Symphony Orchestra is a high-profile place to visit in Texarkana.
The Texarkana Symphony Orchestra plays a role in the historic Perot Theater and was founded so that through live performances and education, the power to transform symphonic music spread throughout the community.
From September to May, the Orchestra runs its season and performs a series of classical works of art, symphonic pop, family, and a variety of educational audiences.
Recently, the Texarkana Symphony Orchestra took a step further by establishing the Texarkana Youth Symphony Orchestra.
It is open to middle and high school students between the ages of 10 and 19.
3. Wright Patman Lake
One of the most visited lakes in the region is Texarkana's Wright Patman Lake.
Anglers come mainly to test their luck and skills with many species of gamefish.
White bass is probably the most popular. It seems easy to catch, good to eat, and a good fighter too.
The lake contains crappie, largemouth bass, and Flathead catfish.
However, please be reminded that you will need a valid fishing license or face a hefty fine, either a native of Arkansas or a visitor from another state.
If you are not a fisherman, you can try other activities on the lake such as boating, camping, and swimming.
Things To Do In Texarkana At Night
1. Whiskey River Country
Enjoy an eventful evening at Shooters Sports Bar.
It is famous for serving an outstanding beverage menu, especially its refreshing cocktails.
The energy of this place never goes down as this sports bar has something or the other planned for you every day of the week.
The casual ambiance and friendly bartenders ensure an evening well-spent.
2. Enjoy a Meal at the Hopkins Icehouse
While there are many fine restaurants in Texarkana, one of the most popular is Hopkins Icehouse.
The restaurant is in downtown Texarkana and is set in a historic building built in the early 1900s.
On the menu, there are American favorites, including chicken and waffles, fresh salads, and gourmet burgers.
Lunch and dinner are open seven days a week, and there is a brunch menu on Sundays.
This restaurant is known for its comfortable and welcoming atmosphere as it is a delicious meal.
If you choose to eat at Hopkins Icehouse on a Friday or Saturday night, you can also enjoy live music and turn on microphone times.
3. Haunted Texarkana Ghost Walk
If you are interested in the supernatural, then the fun and unusual work you can enjoy at Texarkana Haunted Texarkana Ghost Walk.
The 90-minute tour begins with a free tour of the Lindsey Railroad Museum, and then takes visitors through Downtown Texarkana.
Along the way, the tour guide will address historically accurate stories about murder and other crimes in the area.
During the trip, people have the opportunity to use EMF meters and cooling thermometers to try to detect supernatural presence.
Things To Do In Texarkana For Couples
1. Perot Theatre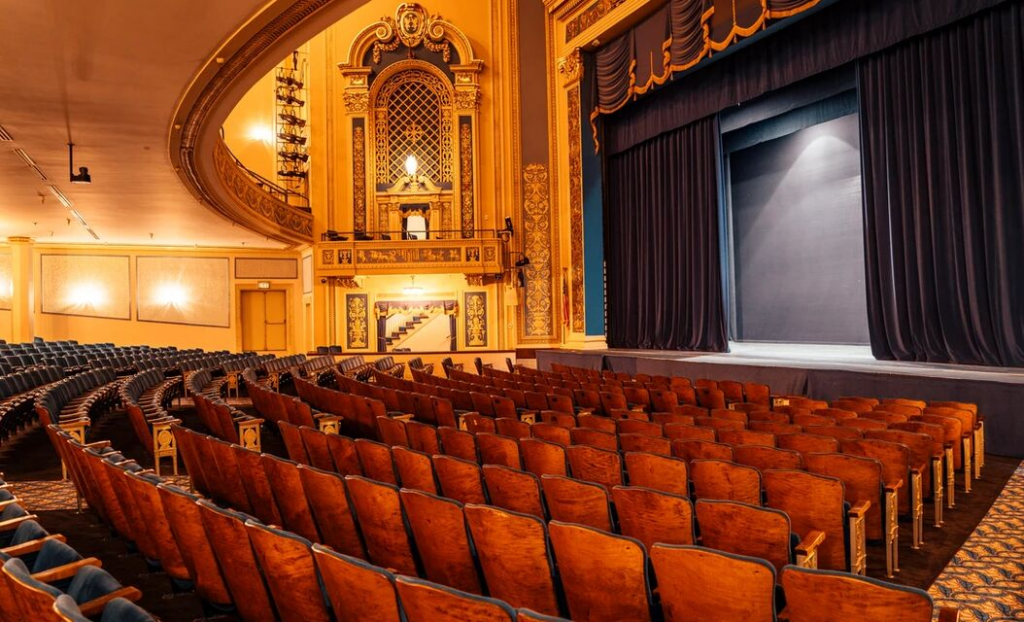 Start your holiday by going on a date with that special someone as you both get to enjoy one of the romantic things you can do at Texarkana for couples, watching the amazing play in this theater.
It features a plethora of live shows in an ideal setting with high-quality acoustics and lighting systems.
Prepare to have a romantic night with your sweetheart while watching an impressive live show at the Perot Theater.
Depending on what they have lined up, watch things like musicals, theatrical productions, concerts, music concertos, and the like.
2. Shop At The Gateway Farmers Market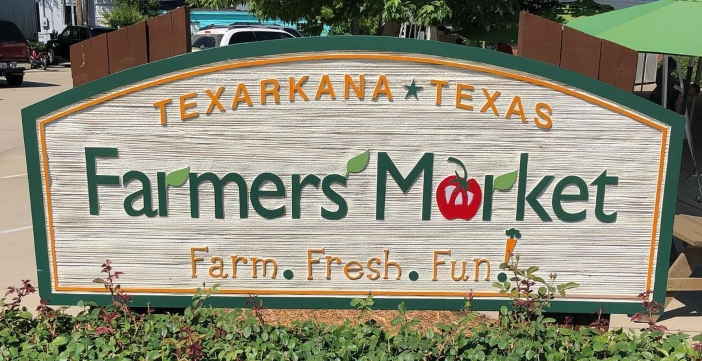 Located in Downtown Texarkana, Texarkana Farmer's market is an open market that sells locally grown, grown, designed, and manufactured items.
Examples include flowers, meat, fruit, vegetables, herbs, eggs, cheese, handicrafts, and baked goods.
It is a great place to sample some of the best ingredients in the area and to grab food at various food outlets.
Shopping here with your partner could be one of the most romantic things you can do.
3.  Take a Trip to Jefferson
For a couple-getaway, spend a day or two in the nearby Jefferson during your visit to Texarkana, as there are many activities you can enjoy in the area.
You can experience the Historic Jefferson Railway, roam the flea markets, go to the Jefferson Historical Museum, and enjoy a ride on paddlewheel steamboats in Caddo Lake.
Jefferson is also home to many shops and restaurants
Things To Do In Texarkana For Kids
1. Discovery Place Children's Museum
One of the main attractions for families visiting Texarkana is the Discovery Place Children's Museum.
There are exhibitions and attractions that will appeal to children of all ages in the museum, with many opportunities for interactive educational experiences.
Most sections are dedicated to science or history. Some of the more permanent exhibits include a dental exhibition, sound room, costume theater, old kitchen, biological laboratory, and sound wall.
The museum is also the site of the annual Tesla exhibition.
2. Holiday Springs Water Park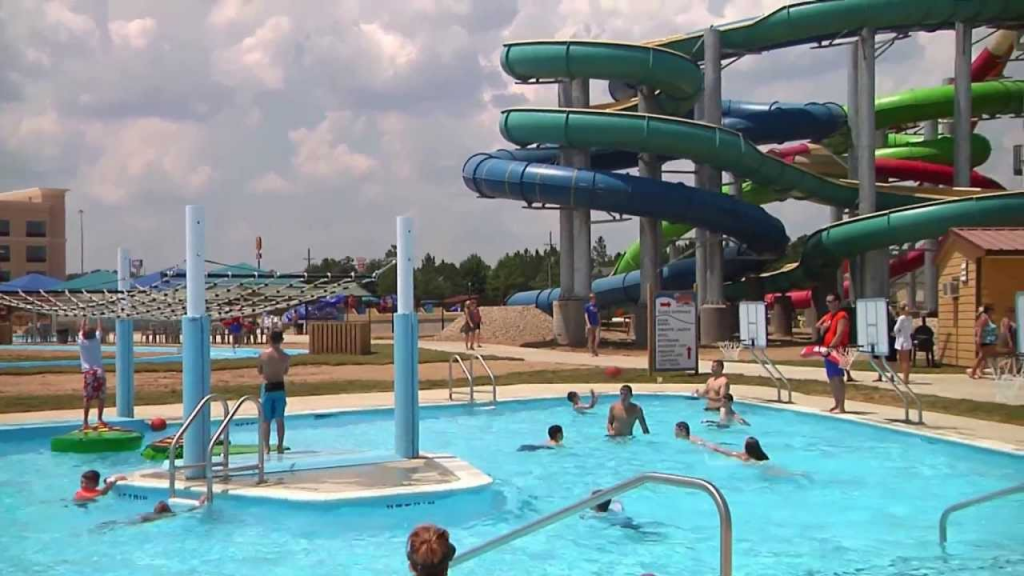 One of the top fun things you can do in Texarkana is to visit Holiday Springs Water Park. It is one of the top attractions in Texarkana.
Holiday Springs Water Park is a recreational center and water park for the season with fun water slides, wave pools, swimming pools, a private cabana, and an end river.
Texas Sky Fall, Green Monster, Neptune's Revenge, Ozark Cliff Hanger, and Blue Beast are some of its features.
Other attractions include River Rapids, Paradise Lagoon Pool and Spa, a wave pool, two children's pools, and a sandcastle for children.
You can also rent a private cabana, and the center has a security station with well-trained paramedics on duty.
3.  iJump Texarkana
If you are looking to take your kids out for a fun day, one of the best places in town for kids is iJump Texarkana.
The amusement park has an indoor trampoline park, as well as other attractions such as dodgeball and basketball courts, a complete ninja course, and private workshops.
If you are visiting iJump just to let the kids have fun, there is a parental lounge on-site that comes with free Wi-Fi!
Indoor Activities To Do In Texarkana For Adults (Indoor Activities)
1.  Visit Redbone Magic Brewing
Looking for local favorite things to do at Texarkana at night to enjoy the long-awaited experience with your friends?
If so, what a wonderful liquor store.
It combines a relaxed and comfortable atmosphere, giving you the perfect place to hold a day full of fun and exploration.
Enjoy a cool night with your friends at Redbone Magic Brewing as you sip a glass of beer, cocktails, and various wines, such as Moscato, chardonnay, pinot noir, and more.
On special days of the week, you can also enjoy participating in fun-filled events at the bar, such as karaoke or trivia nights or watching fun concerts.
2. Check out the P. J. Ahern Home
P. J. Ahern Home is an old revival-style mansion that started in 1905. This well-maintained house hosts many cultural programs and exhibitions related to the history of Texarkana.
P. J. Ahern Home is located in the Quality Hill Historic District hub in Downtown Texarkana.
Based on the floor plan design developed by Mr. and Mrs. Ahern, this home was designed in the style of the Old Renewal by the Burdsal Company.
Features of the mansion include a central hall, living room, music room, dining room and kitchen, two bathrooms, and four bedrooms, all well-lit with real gas lamps and electric lights.
You can enjoy a docent-led tour here, and this home can be rented as a place for events, meetings, and weddings.
3. Four States Auto Museum
Formerly known as the Tex-Ark Antique Auto Museum, the Four States Auto Museum is a museum in Texarkana.
Dedicated to preserving and advertising car history.
This museum is one of the best places to visit in the city, and its location is used for the construction of cars and trailers.
The Four States Auto Museum was established in 2004 and is overseen with the goal of 'preserving, collecting, displaying, using, and translating a collection of antique cars.'
You will find a large collection of vehicles that include more than 20 cars and motorcycles that take 100 years of car history, marking various vehicles.
Among the collections are a Civil War horse-drawn carriage, a Ford Model T and Model A, a Studebaker dragster, a Nash Metropolitan, and a 2015 Chevrolet Corvette.
Romantic Things To Do In Texarkana
1. Red Road Winery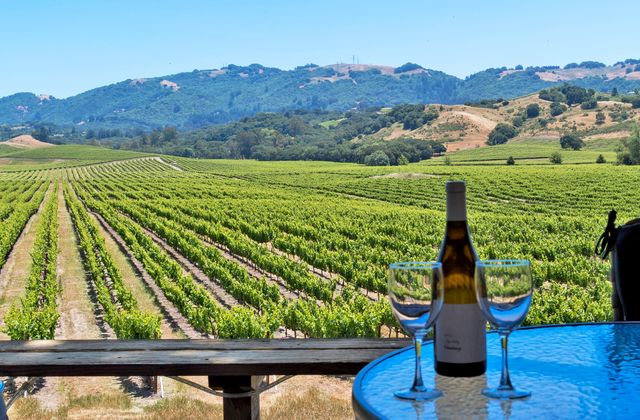 This is a Texas Wine Club open to those over 21 that boasts a classy yet casual and welcoming atmosphere.
Owned and operated locally, the wine club, which has been open for 15 months, brings the best wines to Texas.
And don't be afraid, you don't have to be a wine expert to get the best selection for you and your date.
Picking the right wine, especially when you're on a date, may initially seem a daunting task if you're not a wine connoisseur and you want to impress your date. But, worry not.
The trained staff at Red Road Winery will step right in and explain everything you need to know to help you and your date pick just the right wines to sample. And rest assured – they know their business.
And while you're sipping some of that fine Texas wine, enjoy one of the establishment's appetizers such as a fruit and cheese plate, crab soufflé, or chicken flatbread.
Don't consider yourself that much of a wine drinker? Well, you might be surprised at what you end up liking.
Even die-hard beer drinkers enjoy stepping out of a loud sports bar now and again and into the calming, soothing ambiance of the Red Road Winery.
2. Twisted Fork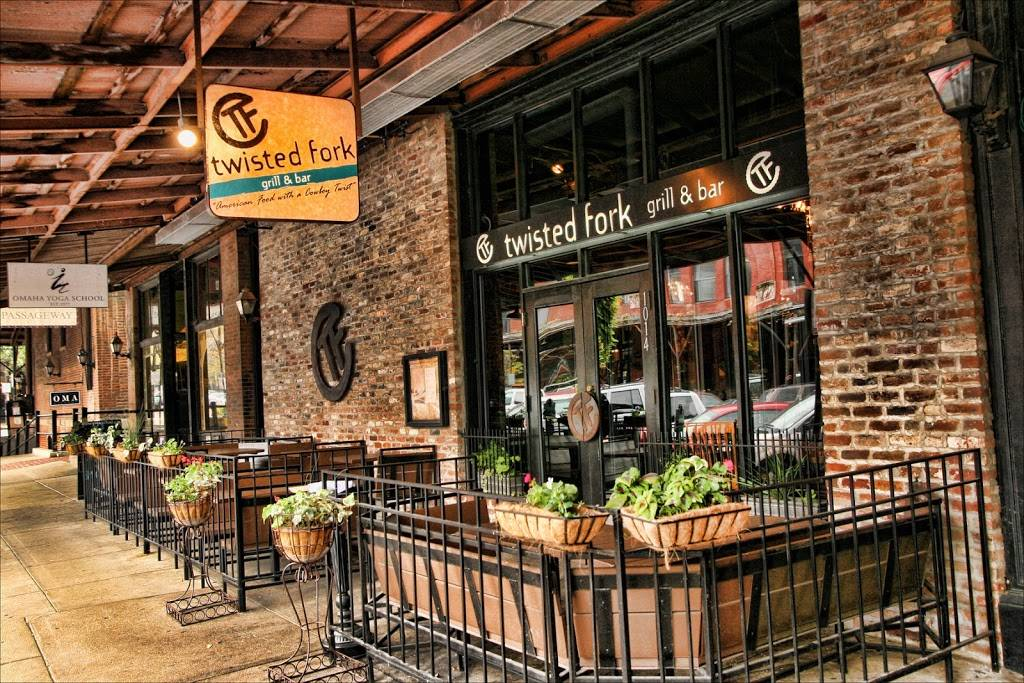 Twisted Fork is a great place for the day as it offers regular and quality food all in one place.
The restaurant is good for a date because we offer the best of both worlds, the best food and the best drinks," said Chef Jeff Loving.
We have a bar and lounge with an open kitchen for informal days so you can watch the chefs, or have an official meal with big, private booths for quiet, close-knit days,"he explained.
Also, Twisted Fork has an attractive menu and many wishes as well.
"As for our menu, we have it all. Burgers on lobster tail. Drinks, we have 50 different beers, handmade cocktails and a wide range of wines.
Our small plate options are amazing as well. It makes for a great night out. "
3. Holiday Bowl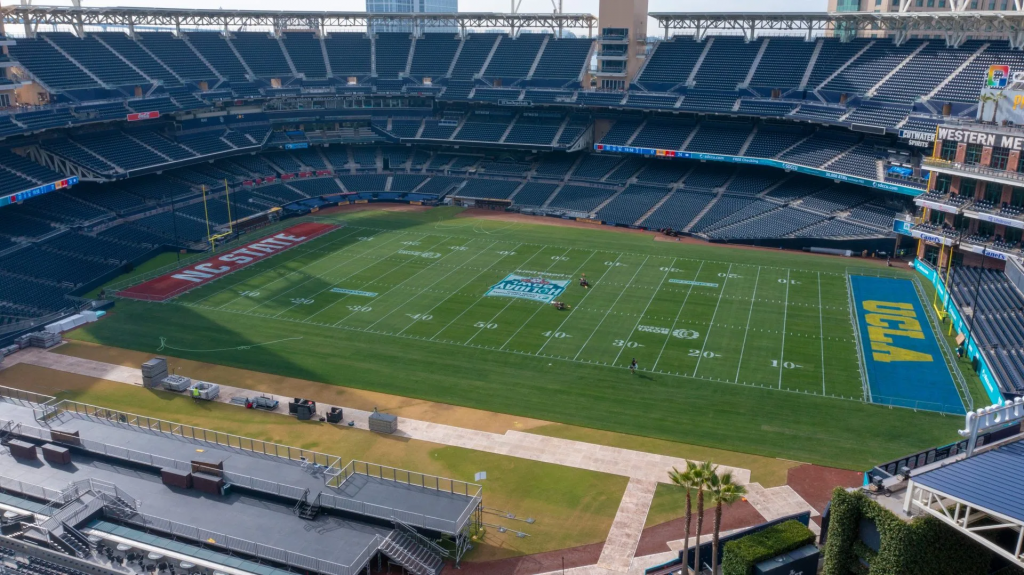 Holiday Bowl in Texarkana makes a great date destination, before or after dinner.
Bowling is good, clean fun, and easy on the pocketbook.
And don't worry if you or your date aren't the best bowlers in town.
Rent some shoes, enjoy some hotdogs and Coke from the snack bar, and enjoy the music as you show off your bowling skills for your date.
Free Things To Do In Texarkana
1. Phillip McDougal Trail
Start your day right by going for a scenic jog, run, or bike ride along the Phillip McDougal Trail on your own or with your travel buddies.

Along the way, you can stop by a park to catch your breath, take pictures of the lovely surroundings, and do tons more.
This trail takes you through a postcard-perfect landscape featuring tall trees, a glimmering lake, charming homes, and more.
Its paved path is perfect for pushing a stroller around and is also pet-friendly, so long as you keep your furry companions on a leash at all times.
2. Visit the Front Street Festival Plaza
Another exciting place in Texarkana is Front Street Festival Plaza, which some people call the heartbeat of Downtown Texarkana.
This plaza is home to exciting events, historic buildings, and a variety of businesses, so it is only natural to see the Front Street Festival Plaza making a list of the best things to do in Texarkana.
Located in the center of a historic region, Front Street Festival Plaza is a Texarkana art and entertainment center.
Come see the events including "Mardi Gras: Parade from the past" and "RailFest."
You will also see a historic caboose, "Blessed be the bonds that bind" the carved image, the Front Street stage, and train the wall painting in this place.
This will definitely give you a fun holiday experience in Texarkana.
3. Walk the Nix Creek Trail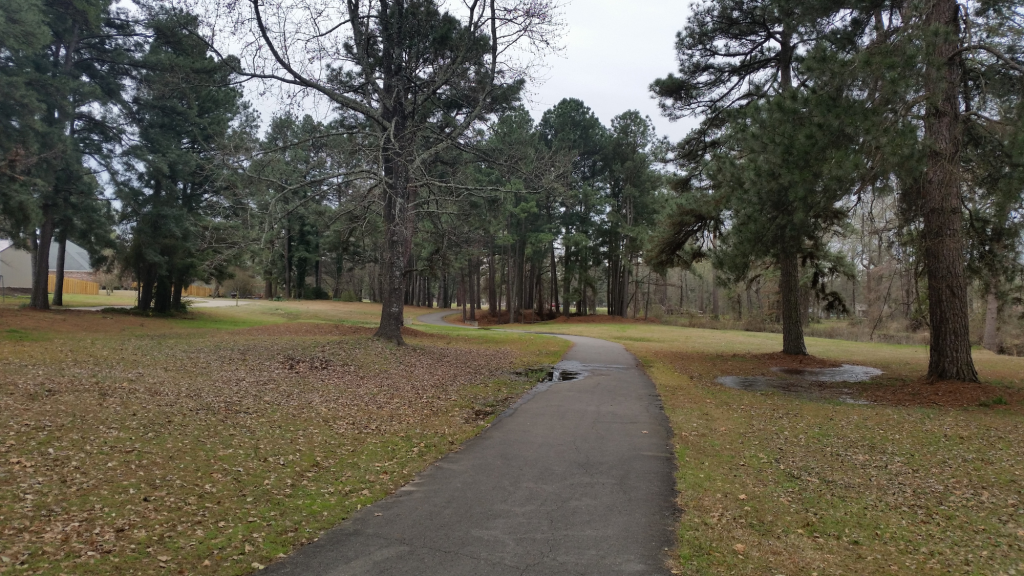 Would you like to climb the mountains at Texarkana, perhaps with your pet? Then you should add Nix Creek Trail to your list of places to visit in Texarkana.
The Nix Creek Trail is a 7.2-kilometer line of outgoing and backward witnesses.
Made of tar from start to finish, this track is smooth and suitable for all skill levels.
It cuts through the north and south of the flat mender on school grounds and surrounding areas.
It is popular with runners because of its long straight points and is properly marked.
The road has never been waterlogged, so low-lying areas dry up quickly even after heavy rains.
Dogs are also allowed on this route but must be kept on a leash.
The Nix Creek Trail offers a variety of career options and is open to the public throughout the year.
Cheap Things To Do In Texarkana
1. Eat a Good Meal at Cattleman's Steak House
Located on a working farm in Fabens, Cattleman's Steak House is a cowboy-style chophouse that offers delicious food, which includes fresh seafood, traditional roasts, and top steaks.
This locally owned and used meat house was founded fifty years ago and has been cooking famous meals in a quiet area.
Their signed dishes include Broiled Red Snapper, Stuffed Crabs, Roasted Tilapia, Frog Legs, and Quail.
All dishes are served with fresh garden salad, homemade soup, and a selection of potatoes (fried, baked, or baked).
Go to Cattleman's Steak House for lunch or dinner from Monday to Saturday.
2. Bringle Lake Park East
There are many free things you can do in Texarkana to enjoy a budget-friendly trip with your friends, such as visiting this beautiful park.
Includes selected picnic areas, a playground for your children, a 6.8-mile loop famous for cycling, and other amenities for luxury and fun.
The park has a beautiful landscape with tall trees, a shiny lake, and lush greenery.
Spend a good time with your family or friends by having a great day together at Bringle Lake Park East.
Enjoy activities like roasting hotdogs or burgers while picnics, fishing on the fishing grounds, cycling, and much more.
You can also relax your feet with a book in hand while your kids keep happy in the playground.
3. Visit Millwood Lake
Millwood Lake is just a short distance from Texarkana, Arkansas, and offers a variety of outdoor activities.
The lake covers more than 29,000 hectares and has numerous recreational park parks that provide boat access, camps, hiking trails, and picnic areas.
Millwood State Park is a favorite spot for nature lovers located in the southern part of the lake because of its bird-watching opportunities.
More than 300 species of recorded bird species of Arkansas have been seen in the park.
It is therefore designated as a Valuable Bird Area by the National Audubon Society.
Other wildlife is often seen near the lake, including the armadillos, beavers, foxes, and white-tailed deer.
Millwood Lake is also home to some of the world's top wildlife.
Cool Places To Visit In Texarkana
1. 1894 City Market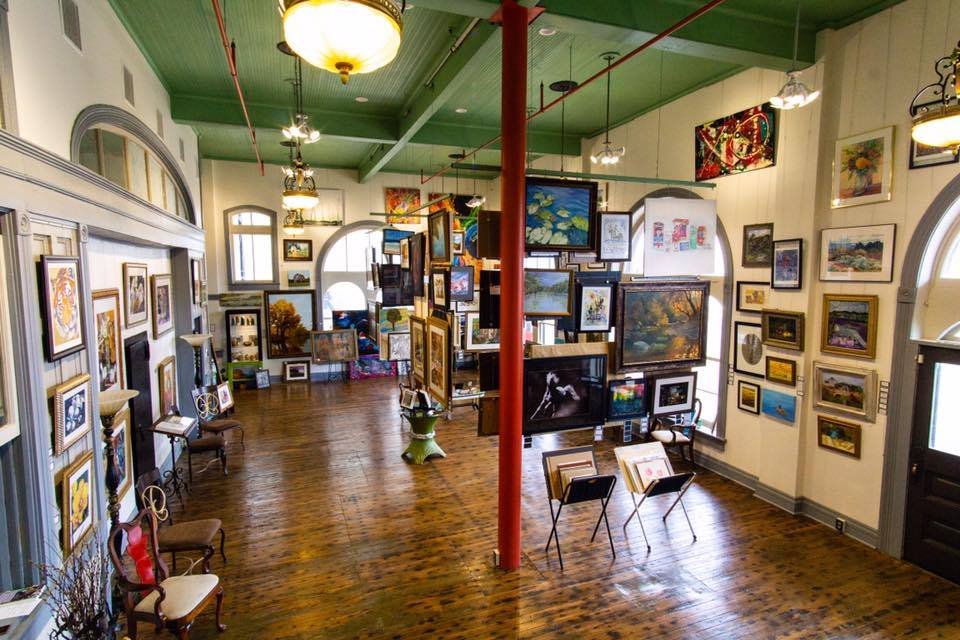 1894 City Market is another treasure trove in the city, and you will never mind adding it to your to-do list at Texarkana.
The 1894 City Market was built in 1894 and is listed on the National Register of Historic Places.
It has one of the most unique buildings found in the area of ​​the Four States.
This is a place where both professionals and locals take their pictures, with more photos taken here compared to other sites in the area.
A different view of old and new paintings of old photos from 123 years ago.
2. Visit The Museum of Regional History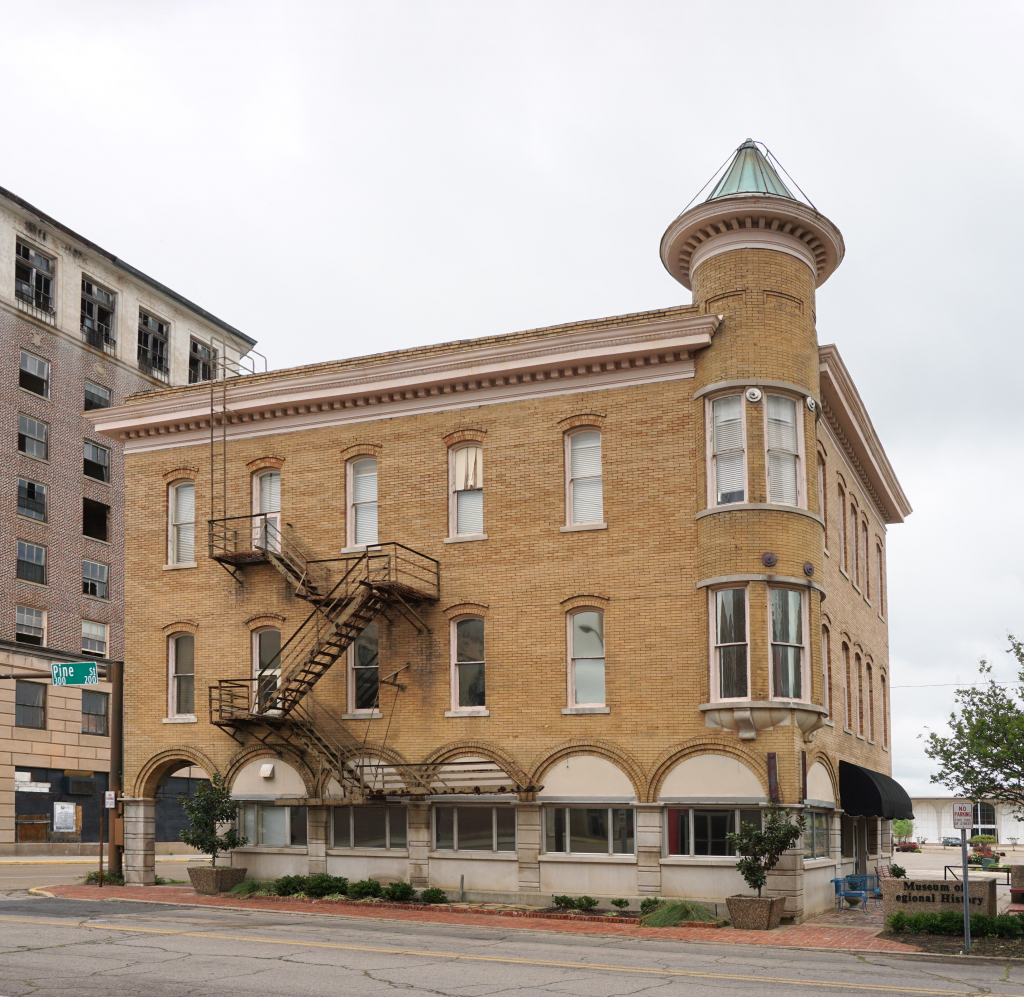 The Museum of Regional History boasts artifacts, exhibitions, and exhibitions that cover a wide range of periods, from pre-colonial times to World War II and beyond.
It is located in a historic theater building, which has gone through difficult times over the years.
This house in Texarkana is a prestigious building and has many presentations for music, games, and other live acts before the emergence of movies.
Although the museum is small, your little time spent here is worth a visit. It is a special episode of Americana.
3. Draughon-Moore Ace of Clubs House
Built in the year 1885, the Draughon-Moore Ace of Clubs house takes the form of a club painted on the deck of playing cards.
There are rumors that it was bought and paid for with the winnings of gambling.
It has a nice touch of American architecture and is worth a look.
Many pieces of furniture is authentic, and by the standards of the day, it was considered a luxury.
The home is very popular, and this has been seen in other television shows such as America's Guide to Historic Homes and Antiques Roadshow.
This is one of the top things you can do in Texarkana, consider adding it to your list of attractions that you should visit in Texarkana.
Conclusion
Looking for a place never short of fun, Texarkana is your best bet, as there are many features and activities to catch and hold down your attention all year round.
Trying on any of the activities listed above will surely be worth your time, be it personal, family, children, or that special someone; there are many things you can do in Texarkana.
Join us on Telegram
If you loved this content, do well to like us on Facebook and follow us on Twitter to get updates and engage with other people like you who wish to immigrate to Canada or just immigrated to Canada.