Asheboro is a classic all-American town located in the heart of North Carolina.
Located in the Uwharrie Mountains, it boasts a breathtaking panorama. Today, the famous North Carolina Zoo is the main tourist attraction.
Named after Samuel Ashe, who was the ninth governor of the state, Asheboro is a city located in the heart of North Carolina.
While it began as a small town, its population eventually grew after the Civil War due to primary railroad connections located in the area.
During World War II, Asheboro helped produce batteries and wire for the war effort.
Today, the city is best known for its many historic buildings and the home of the North Carolina Zoo. But Asheboro is more than just its zoo.
In this guide, we bring you the 15 best things to do in Asheboro, North Carolina.
Fun Things To Do In Asheboro, NC
1. Take a Sightseeing Tour at North Carolina Zoo
More than 1,800 animals call this zoo home. Visitors can feed the animals under expert guidance.
The grounds also include the Kaleidoscope Butterfly Garden, open to visitors from 10:30 am to 4:30 pm, and a hiking trail that opens at 7:30 am and closes at 5 pm; visiting hours from April to October are 9 am to 5 pm.
The zoo is open from November to March from 9 am to 4 pm
Tickets are free for children under two years of age. However, children from 2 to 12 must buy a ticket for 11 dollars.
The ticket price is fixed at $15 for the 13-61 age group and $13 for seniors 62+.
2. Visit the Tot Hill Farm Golf Club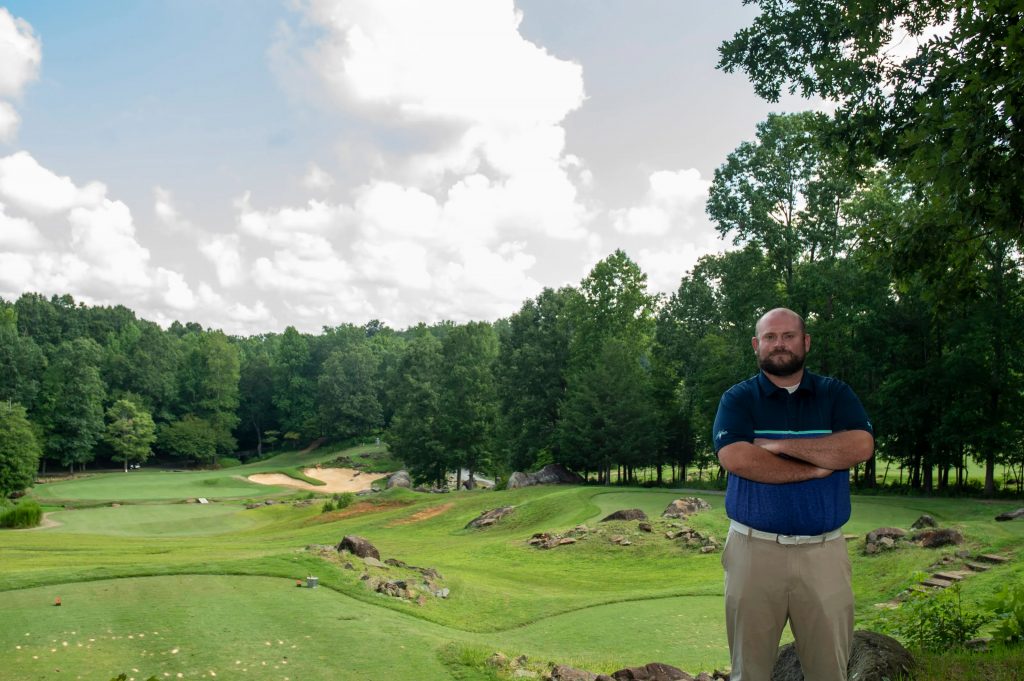 For a golf experience like no other, visit Tot Hill Farm Golf Club, where "legends are made, and the brave are rewarded as well."
Opened in 2000, Tot Hill Farm Golf Club was the brainchild of Mr. Mike Strantz, whose other famous creations include True Blue and Stonehouse.
The club boasts beautiful scenery and offers phenomenal facilities.
It was ranked as the 7th most demanding course in the United States by Golf Digest. Visiting this place would be awe-inspiring. There is a $69 fee for visitors.
3. Have Lunch at the Table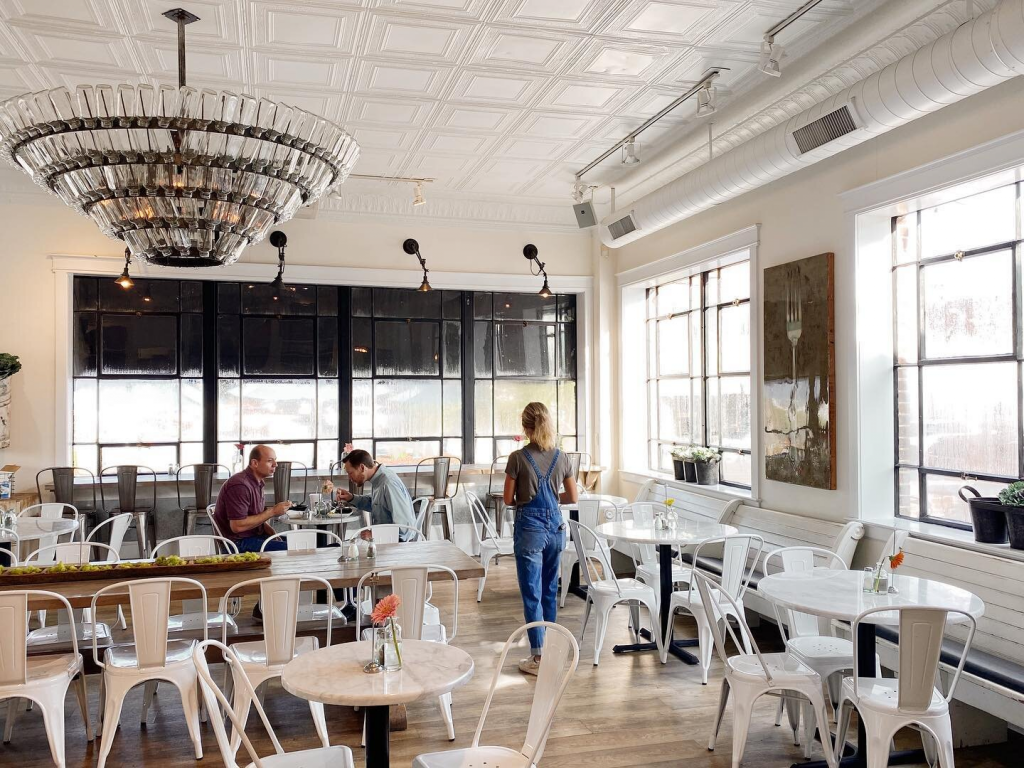 The Table is a quaint restaurant that opened in 2013 and emphasized the importance of family and southern hospitality.
It is located inside a 1925 building listed on the National Register of Historic Places.
The Table consists of several elements, including an espresso bar, a bakery, a restaurant, and a market.
Quiches, black bean pies, macarons, custard French toast, and artisan grilled cheese sandwiches are just a few on the menu here.
The Table also hosts various events, including live music and festivals.
Things To Do In Asheboro, NC At Night
1. Grab Some Beers at Four Saints Brewing Company
This beer company makes good beer around town.
Tuesdays are celebrated as Taco Tuesday, and a restaurant known as the Fees Diner is open for patrons from Wednesday to Sunday.
Opening hours differ for different weekdays: on Tuesdays and Wednesdays, the shop opens for beer tasting at 4 pm and closes at 8 pm.
On Thursdays, the same open at 4 pm and closes at 9 pm; on Fridays, it opens at 4 pm with 10 pm as the closing time.
On the weekend, you can visit the store on Saturday from 1 to 10 pm and Sunday from 1 to 6 pm.
The timing is hard to pin down, but check out their blog before you visit.
2. Dinner at Paw-Paw's Place
Paw-Paw's Place is an iconic country restaurant located just minutes from the North Carolina Zoo.
He founded Paw-Paw in 2007. His family later took over the restaurant and allowed him to retire.
It serves both breakfast, lunch, and dinner but is best known for its dinner selection, which offers plenty of delicious items to start your day, such as biscuits and gravy, grits, and fluffy pancakes.
It also serves several Paw-Paw specialties, including a cheeseburger on a fresh brioche bun.
Paw-Paw's Place is open Monday through Saturday.
3. Pay a Visit to Taco Loco
Expect a line at Taco Loco in Asheboro on weekends!
This popular downtown restaurant serves delicious burritos, nachos, and the best organic margaritas in Randolph County!
The family restaurant makes everything in-house (including the tortilla!) and is known for its large portions.
Things To Do In Asheboro, NC For Couples
1. Bring Home Pieces from Latham's Pottery
Latham's Pottery features handmade items, including coffee mugs, pie plates, miniatures, honey jars, garlic and candles, brie bakers, earring trees, and candle cups.
She also makes various other items, such as yarn bowls for Ikebana.
As well as being microwave, dishwasher, and oven safe, Latham's Pottery's stoneware is also helpful and classic.
It has become one of his signature pieces with a handmade basket on top and two sides that are always signed with Bruce's full name.
Complex patterns in different shades are created using different dyes and pigments.
Colorful mushrooms are in pink, pink, green, green, and blue shades.
All ceramics have lead-free glazes and are made by hand.
2. Go Shopping in the Flea Markets
A market where used goods are sold is called a flea market.
The Asheboro Flea Market is a great shopping destination for collectors and consists of a large variety of antiques, vintage collectibles, and general merchandise at a reasonable price.
3. Join a Ghostwalk
How about a haunted ghost walk? Researched and authenticated by local historians, the Historic Asheboro Ghostwalk is an hour-long experience of spooky stories performed by local actors.
And because of all this, the highly valued tour sells out quickly.
Contact the Asheboro Cultural & Recreation Services office for dates and ticket sales in advance.
Things To Do In Asheboro, NC For Kids
1. Paint and Sip Wine at The Preppy Possum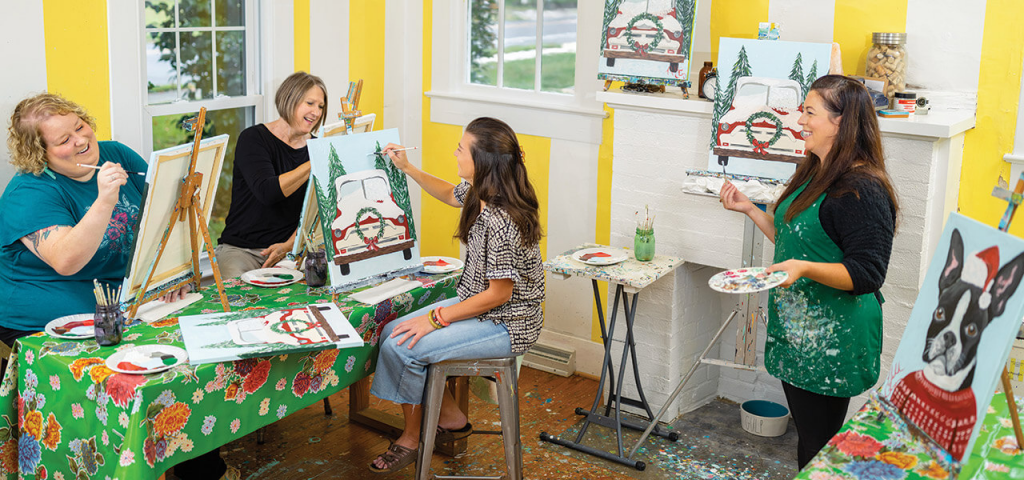 Join local artist Nikki Cherry as she guides you step-by-step through the painting process to create your first masterpiece at Asheboro's best paint and sip studio!
Anyone can come up with preppy opossums and create stunning works of art.
It offers lessons for people of all skill levels, from beginners to families with young children.
Preppy opossums also provide private parties for special events, including children's birthdays, family reunions, bachelorette parties, business team building, and ladies' nights out.
Make a stunning piece of art you can be proud of by following his instructor's step-by-step instructions.
2. Let Kids Play at Kid's Play Zone At North Asheboro Park
North Asheboro Park provides a good place for children to have fun and spend quality time.
It is known for its disc golf, and perfect nature walks.
The park is also suitable for smaller outdoor parties and picnics, thanks to the picturesque view.
It has an outdoor pool, playground, volleyball, basketball, tennis, and frisbee golf course with plenty of space for the kids.
3. Visit Bicentennial Park
Bicentennial Park is a tiny 0.4-hectare grassy park in the city's center, famous for concerts and events.
There are picnic tables, a fountain, outdoor sculptures, and a pavilion.
There are sidewalks and benches for those interested in walking and relaxing.
Parking is free, and there is plenty in the park. Pets are allowed, and it is wheelchair accessible.
One downside, the toilets are only available during events.
As it's a popular venue for events, be sure to check the listings to see what's going on, especially in the summer.
Bring lawn chairs and blankets to relax during outdoor concerts and movie screenings.
Indoor Activities To Do In Asheboro, NC For Adults (Indoor Activities)
1. Explore North Carolina Aviation Museum
If you want to immerse yourself in aviation history, a visit to the North Carolina Aviation Museum and Hall of Fame is a must.
From military artifacts to civilian memorabilia, this place has an extensive display.
The museum also exhibits a collection of uniforms, and static models of aircraft, almost all privately owned.
The collection is rotated continuously, and the aircraft are well cared for to maintain their flying condition.
Since 1996, the museum has organized a flyover event every year on the second Saturday in June.
Visitors can take advantage of facilities such as free mini-plane flights for children, aircraft demonstrations, remote control model aircraft, helicopter rides, Ham Radio demonstrations, and a racing car display.
Marine face painting is something worth trying.
2. Grab a Meal at Magnolia 23
Magnolia 23 welcomes you with a chalkboard menu, fried chicken, and traditional side dishes like peas and pinto beans. No wonder this place has so many fans!
And since no Southern meal is complete without dessert, Magnolia offers some of the best, too.
You can sit inside this place, say hello to new friends, or enjoy their beautiful back patio!
3. Check Out Leo's Whiskey Bar
Step back in time with an Old Fashioned at Leo's Whiskey Bar.
Membership is required ($1 per North Carolina law), and patrons enjoy a wide variety of whiskey, bourbon, or scotch in an intimate setting.
Whether you're sipping on a classic cocktail or expanding your palate with a flight of whiskey, Leo's is a great place to meet friends in an elegant setting.
Romantic Things To Do In Asheboro, NC
1. Enjoy the Stunning View of Randleman Lake
This lake was created in 2004 on the Deep River, located in the Cape Fear River basin.
It was designed to facilitate and meet the water requirements of the Greensboro region for 50 years.
The lake was opened for recreational activities such as boating in 2010.
Although fishing and sailing are allowed, strict rules and regulations must be followed.
In addition to the speed limit, there are restrictions on refueling prides near the lake (sailboats with less than 25 masts are only allowed to travel at 25 mph in the water).
With over 100 miles of coastline, the gorgeous greenery is a sight.
2. Shop at Collector's Antique Mall
This antique mall was created in 1993 by converting the old B.C. Moore's department store became the multi-dealership Collector's Antique Mall.
Located in the heart and soul of downtown Asheboro, its growth over the years has been exponential.
Today, this mall spans a total of 35,000 square feet and has a wide variety of collections that include artifacts, toys, mid-century books, jewelry, and homewares.
There is also authentic state pottery – both antique and modern.
3. Admire the Sunny Slope Farm
Established in 2012, this charming family farm continues to be a ray of sunshine for locals and visitors alike.
This well-kept place allows visitors to come and meet the farm's livestock. This site offers many fun activities such as hay rides, gem mines, and animal feeding.
A visit to Sunny Slope Farm is guaranteed to make you.
Free Things To Do In Asheboro, NC
1. Climb the Cox Mountain
Cox Mountain is quite popular with hiking enthusiasts because of its trails.
That's why you'll find many people always waiting to hike from here.
The trail offers a path through the forest and stream, during which you will fall in love with its beauty.
Visitors will have to cross small rivers and lakes on wooden bridges tied with ropes.
The best time to visit Cox Mountain is from April to September.
2. Admire the Views at Saint Paul Museum
The North Randolph Historical Society was founded in 1966; it works to keep the Saint Paul Museum (also called St. Paul Methodist Episcopal Church) running smoothly.
The church is listed on the US National Register of Historic Places.
We strive to preserve the extensive history of Randolph County by collecting, displaying, and preserving artifacts and archives of historical significance.
The museum also has a souvenir shop, ideal for buying souvenirs and gifts for your loved ones.
Anyone can donate to the museum. There is an old cemetery near the museum, which marks the age of the building.
3. Take Pictures at Pisgah Covered Bridge
Pisgah Covered Bridge remains one of two remaining covered bridges in North Carolina, this wooden structure built in 1910 is listed on the US National Register of Historic Places.
The bridge is about 54 feet long and crosses the West Fork of the Little River.
Pisgah was once washed away by floods in 2003 but was rebuilt using 90% salvaged materials.
During the reconstruction of the bridge, shingles were laid, which gave the bridge a shingle roof.
The bridge continues to be a direct link to the ancient means of transport in the region, when horses and carts were common, and automobile travel was in its infancy.
Cheap Things To Do In Asheboro, NC
1. Zip through a Stunning View at Richland Creek Zipline Canopy Tour LLC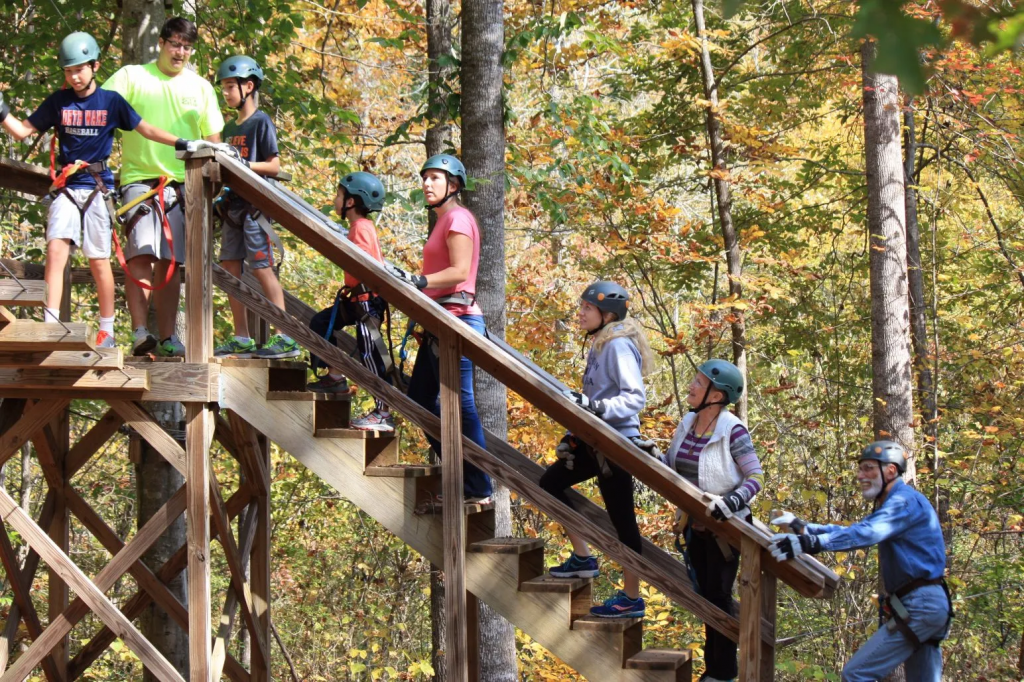 Enjoy an exhilarating zip line trip along Richland Creek.
Take a 14-station cable car ride over a mile and a half of cable through the scenic foothills of the Uwharrie Mountains!
Every aspect of the course, from its construction to its operation, meets or exceeds the American SocieCounty'sesting and Materials requirements, the Association for Challenge Course Technology, or UZT, and other renowned organizations, ensuring an unforgettable experience for everyone in the family.
Mendenhall Falls, three sky obstacles, and our longest line at 1,400 feet are just a few of the many features of this trip.
His courteous crew will follow your group and lead you on a fantastic one-and-a-half-hour tour of the ruins.
The North Carolina Zoo is less than three miles away, but Randolph County's most beautiful wilderness areas are only a short drive away.
2. Shop At Asheboro Mall
If you're the type to go shopping, don't hold your breath because you'll find joy at Asheboro Mall!
Formerly named Randolph Mall, one of the leading stores in the mall is Dunham's Sports, where you can get all your sporting goods if you're in Asheboro for that.
Belk is the leading department store in the Asheboro Mall and where you need to do some last-minute shopping before heading home!
3. Add Some Spirits to Your Tea
You can take your tea experience to a new level because Lady Mary is also known as The Hauntress of Asheboro.
That's because her house is said to be host to ghosts, and Mary invites small groups to experience them in her Paranormal Research 101 class.
Participants can learn about the property, detect with ghost research equipment and walk through the house to see what they might encounter.
Cool Places To Visit In Asheboro, NC
1. Visit the American Classic Motorcycle Museum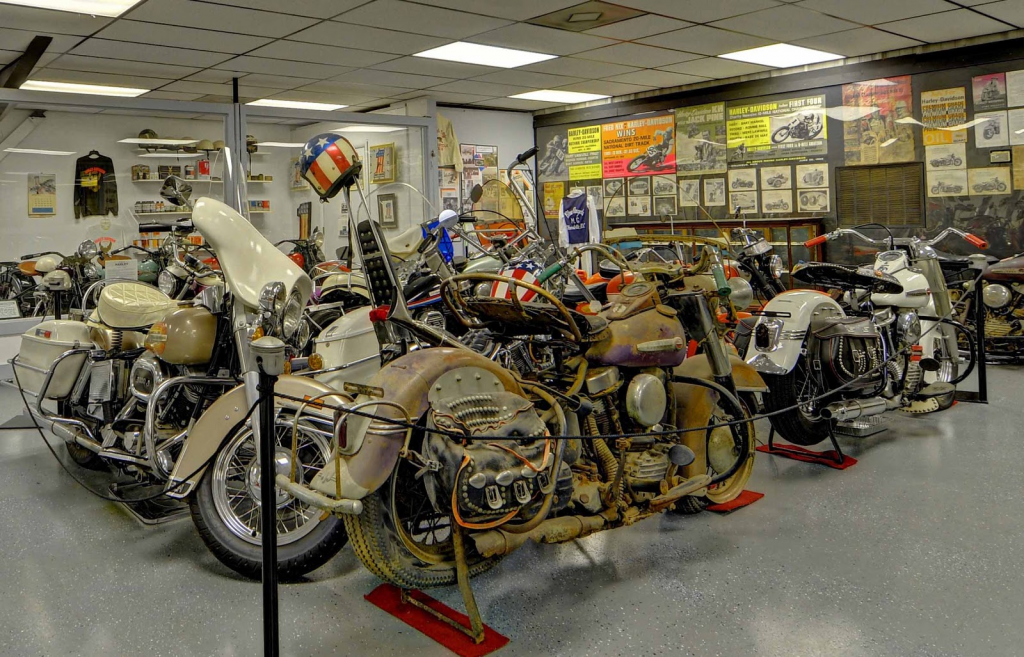 This museum will amaze you with its extensive private collections of Harley-Davidson motorcycles in the United States.
The museum is open on wMountain'som 6 am to 4 pm. The ticket is free for visitors.
After visiting the museum, you can treat yourself to delicious food from the nearby restaurants.
2. Pay a Visit to Randolph Memorial Park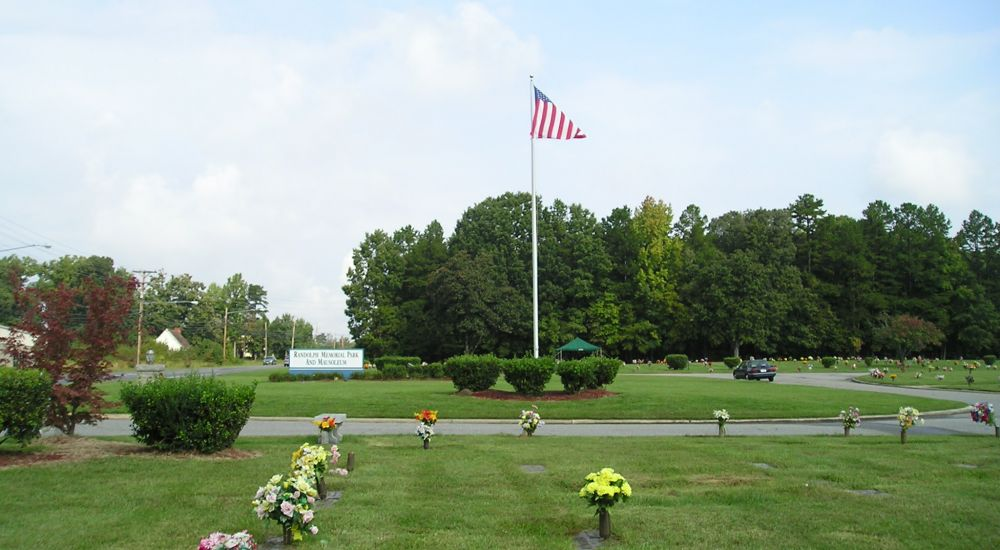 Randolph Memorial Park was established in 1948 and is located near Deep River and Randleman Lake.
The park includes several well-maintained gardens and trails. This Memorial Park offers traditional earth burial, cremation, and turf crypts.
The site also has three mausoleums.
3. Birkhead Mountain's Wilderness
The area was established under the North Carolina Wilderness Act of 1984 and currently covers 5,160 acres in central North Carolina.
Its aim is to allow the public to witness this natural wilderness and preserve the same natural environment.
The US Forest Service currently manages the site. All trails in this area are designated for hiking, where the use of vehicles of any kind is strictly prohibited.
Be careful as this includes mountain bikes. Camping is permitted in the region, provided campers stay within 200 feet of roads, creeks, wildlife fields, and creeks.
Campers are also not allowed to cut down mature trees for firewood. The use of gas stoves is recommended instead.
Conclusion
Since Asheboro is popularly known for its historic downtown and the North Carolina Zoo, there is much more to see and do!
The numerous attractions in North Carolina will make it hard not to fall in love with Asheboro.
Join us on Telegram
If you loved this content, do well to like us on Facebook and follow us on Twitter to get updates and engage with other people like you who wish to immigrate to Canada or just immigrated to Canada.