Wouldn't it be best if you figured out the best things to do in Morganton (NC) before heading out on your vacation to this city?
Formally named Morgans Borough in honor of General Daniel Morgan, an American Revolutionary War hero, Morganton offers a unique mix of beautiful attractions that provide opportunities for both fun and relaxation.
Morganton has everything you need for an unforgettable vacation, from leisure parks to art galleries, museums, pubs, and gardens. There are many things to do and several places to visit.
Already excited? Get your bucket list full of the very best things to do in Morganton (NC) while on your trip:
Fun Things To Do In Morganton (NC)
1. Pump Some Blood at Bigfoot Climbing Gym
Bigfoot Climbing Gym is an excellent venue that caters to all types of climbers and offers a unique and complete climbing experience. It's your go-to place if you are interested in bouldering or climbing.
There are courses and professionals to help you through the process; it doesn't matter if you know how to or not. The facility has exciting climbing angles with giant structures and different routes that are fun for the whole family.
You can also take your kids here to celebrate their birthdays, as Bigfoot also hosts tours and parties that can best be described as "mountaintop fun!"
Address: 212 Avery Ave, Morganton, NC 28655, United States
2. Go for a Horse Ride at Mimosa Hills Farm
Mimosa Hills Farm offers horseback riding, summer horse camps, events, catering, birthday parties, and farm tours. It doesn't matter if horses frighten you. They are a dedicated team of professionals to help scale that fear.
This wonderful horse ranch offers everything you need for an unforgettable riding holiday.
You will find incredible and friendly horses at the farm that wouldn't mind if you rode them. Why not give them a try today?
Address: 671 Hopewell Rd, Morganton, NC 28655, United States
Also see: 27 Best & Fun Things To Do In West Jefferson (NC)
3. Flex Your Muscles at Freedom Park
For an amazing day in Morganton, visit Freedom Park. This beautiful thirty-acre park is right next to Freedom High School and boasts a one-mile lighted walking track perfect for a quick stroll or a leisurely walk with your furry friend.
There are also two playgrounds that are perfect for kids of all ages.
Sports enthusiasts will love the variety of facilities available at Freedom Park. There's something for everyone, with six lighted tennis courts, soccer fields, sand volleyball courts, two basketball courts, and a lighted softball field.
Plus, if you're planning a family gathering, four family picnic shelters with barbecue areas are perfect for your next get-together.
And don't worry about the facilities – Freedom Park has handicap-accessible bathrooms and well-maintained surroundings that are sure to impress. With so much to offer, Freedom Park is a must-visit for anyone in Morganton.
Address: 511 Independence Blvd, Morganton, NC 28655, United States
Things To Do In Morganton (NC) At Night
1. Grab a Beer at Catawba Brewing Company
One sector in North Carolina that has been on the rise in recent years and is starting to win over locals and visitors alike is the locally-produced craft beer, and Catawba Brewing Company is not left behind.
It is reputed to produce one of the best beers in town. You should have a taste soon.
Catawba's development can be traced back two decades, led by the Pyatt brothers – Billy and Scott – who started a brewery in their garage.
In honour of their roots on the Catawba River, they named their brand Catawba Brewing Company. The interior is just beautiful, with shining wooden furniture. It could easily pass as a venue for numerous events.
Address: 212 S Green St, Morganton, NC 28655, United States
2. Chill With Friends at Fonta Flora Brewery
Fonta Flora Brewery is a must-visit for anyone who appreciates a good beer. Their reputation precedes them as some of the best brewers in the city, and they certainly live up to it.
One thing that sets them apart from the competition is their use of seasonal and colorful fruits and vegetables in their production process. This attention to detail really enhances the quality of each product they make.
Some of the beers include Strawberry Saison, Unusual Frequency, Legume Groundystout, Maple Bark Sparkling Water, even Wolf Saliva, High as a Dove, Equinox, Everything Changed, and much more.
Don't come hoping to get food; the Fonta Flora brewery does not offer food, only good drinks, and a lively atmosphere. More often than not, that could be just what you need for a good night!
Address: 317 N Green St, Morganton, NC 28655, United States
3. Taste Some Good Wines at Perry's Berry's Vineyard & Winery
When you're in the mood to have fun with your friends and family in Morganton, there's no better place than Perry's Berry's Vineyard & Winery. It offers a unique outdoor experience by providing the best blueberries in the entire foothills.
There are more than two thousand eight hundred plants to choose from; blueberries are available from late June to early August, while pumpkins are available the 3rd week in September and October.
But that's not all – Perry's Berry's Vineyard & Winery also has some amazing blueberry ice cream, as well as charcuterie, cheeses, and crackers.
You'll be able to enjoy a unique outdoor experience while indulging in some delicious treats. And the best part? The staff is incredibly friendly and always happy to help you with anything you need.
So why wait? Plan a visit to Perry's Berry's Vineyard & Winery today!
Address: 1136 Browning View Rd, Morganton, NC 28655, United States
Things To Do In Morganton (NC) For Couples
1. Visit Apple Hill Orchard & Cider Mill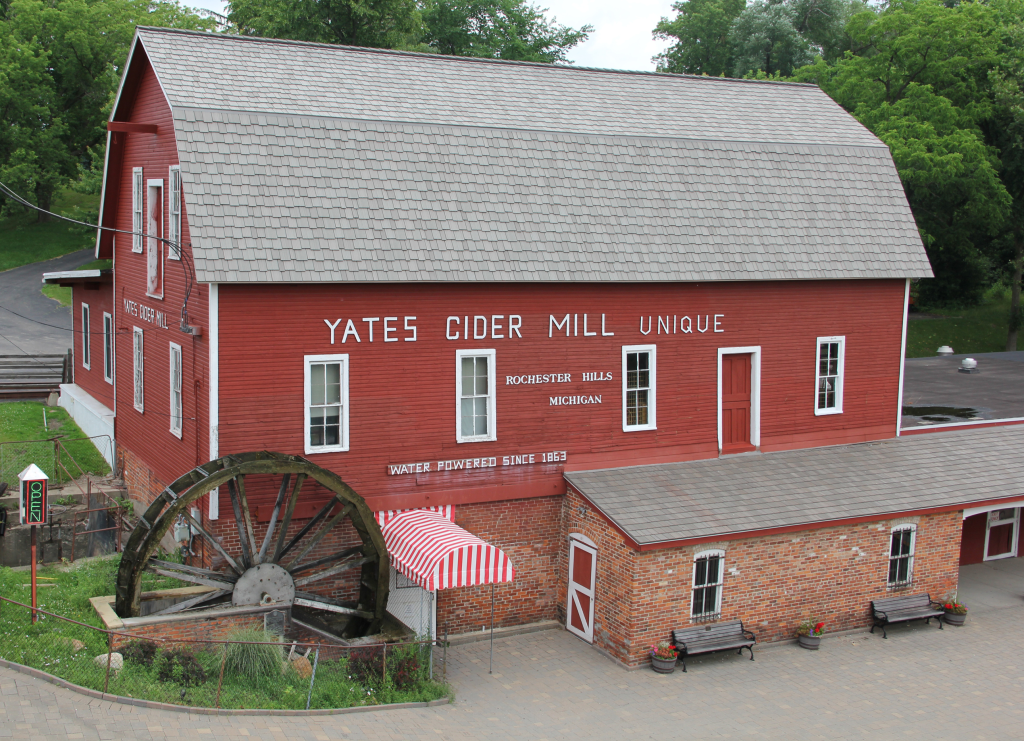 Apple Hill Orchard & Cider Mill is best known for its delicious apples and peaches. In the early 2000s, they expanded some crops until they offered pick-your-own apples that same year.
It wasn't long before they opened their farmers market to guests to shop year-round! It's hard to resist sampling some while you're here.
They also have a bakery that sells delicious cakes, bread, and other goodies! You should visit while you're here as the winery is often used as a venue for various thrilling events you wouldn't want to miss.
Address: 2075 Pleasant Hill Ave, Morganton, NC 28655, United States
2. Go on a Spree at Morganton Farmers Market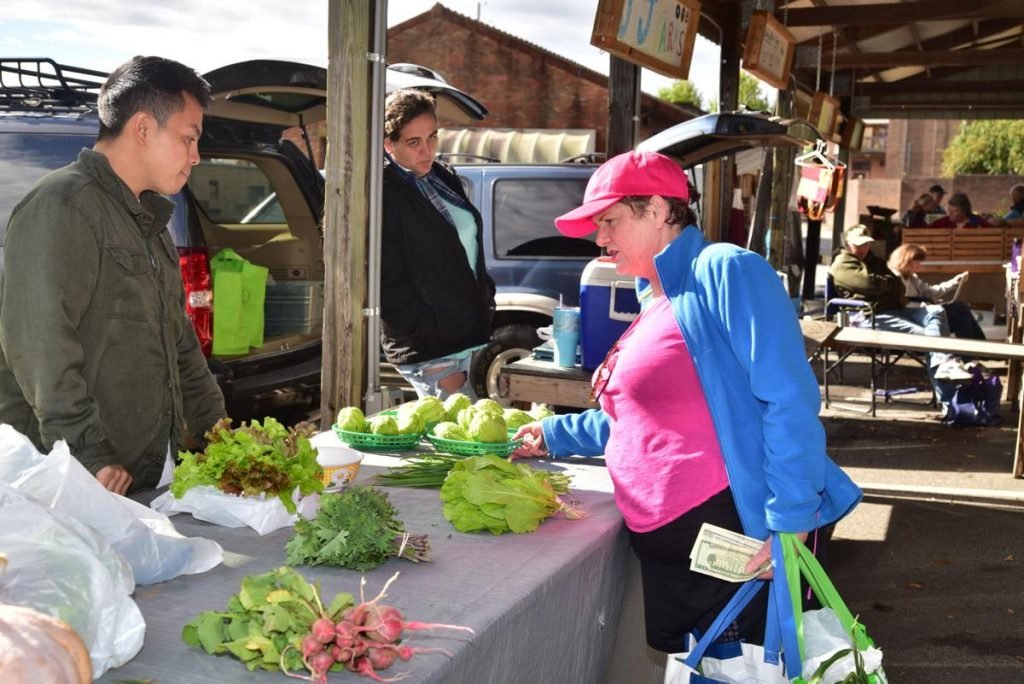 Located on Beach Street in Morganton, the Morganton Farmers Market has plenty to offer shoppers, including fresh organic vegetables, flowers, herbs, and home goods such as soaps, breadcrumbs, goat milk products, blended oils, lotions, and more.
It's also one of the best places to buy unique gifts for people back home – handmade jewelry, pottery, or other craft items in town.
There is a wonderful coffee kiosk; you can enjoy live music while browsing the various goods on display.
Don't forget to bring cash, as many of these vendors only accept cash at their booths.
Address: 300 Beach St, Morganton, NC 28655, United States
Also see: 27 Best & Fun Things To Do In Burlington (NC)
3. Grab a Meal at Mountain Burrito LLC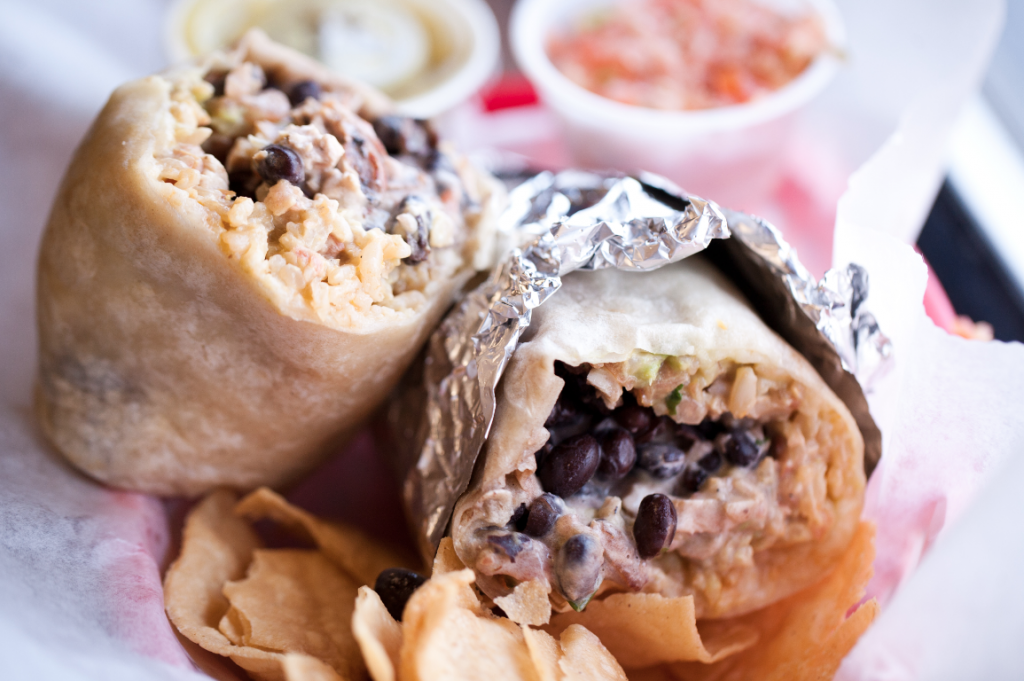 Mountain Burrito offers authentic Mexican cuisine prepared with fresh local ingredients for healthy meals with a wide variety of dishes, including nachos, taco salad, naked burrito, roast pork, salsas, jalapenos, sunny side up, and more.
The food served is delicious, with all menu items under $10; the restaurant is beautifully decorated and creates a calm atmosphere for greater comfort.
Do well to stop by with your travelling companions and sample some of their amazing dishes.
Address: 408 W Fleming Dr, Morganton, NC 28655, United States
Things To Do In Morganton (NC) For Kids
1. Take Them to Catawba Meadows Park
As a masterpiece of the city of Morganton, Catawba Meadows Park is located where a lush green path meets the flowing river.
Whether you want to play soccer, golf, softball, volleyball, or baseball, they have facilities available along with 2 miles of walking space.
Children will love it here as there is a great playground with so many different things to do.
They can swing on swings, climb ladders, balance along small rock faces, find their way down slides, and more. It is a total delight for kids. You should bring them here.
Address: Morganton, NC 28655, USA
2. Let Them Play at Beanstalk Ziplines
With Beanstalk Ziplines, every day is an adventure as it offers plenty of fun, from cable cars that soar above the forest canopy to rappelling towers that let you test your inner daredevil.
They also have five interconnected swinging suspension bridges 35 feet above the ground that allow you to bounce in the breeze across a huge area in the forest.
At the Beanstalk Zipline, take the kids up their 40+ climbing tower where they can find their inner spider skills. They can also try the QUICK jump, where you can jump from our 40-foot tree house!
Address: 701 Sanford Dr, Morganton, NC 28655, United States
Also see: 23 Best & Fun Things To Do In High Point (NC)
3. Visit Bethel Park
Bethel Park is a popular park mostly because of its beauty and liveliness. It offers soccer fields, tennis courts, basketball courts, a well-paved circular walking trail, an 18-hole disc golf course, a dog park, and more.
For the little ones, there is a playground with play equipment, such as swings, slides, etc., for them to explore and have fun.
It is a venue for numerous kid events. You should take the kids here; they will thank you for it.
Address: Bethel Rd, Morganton, NC 28655, USA
Indoor Activities To Do In Morganton (NC) For Adults
1. Don't Miss a Performance at COMMA Performing Arts Center
COMMA Performing Arts Center, otherwise known as the City of Morganton Municipal Auditorium, is an entertainment hub is home to various live performances throughout the year, open to locals and tourists.
COMMA Performing Arts Center hosts community events, Broadway tours, dance shows, music concerts, dramas, and more.
The theatre is clean and reasonably maintained, equipped with a large stage, comfortable seats, and a great sound system. So many shows and movies are shown here. You wouldn't want to miss them.
Address: 401 S College St, Morganton, NC 28655, United States
2. Unleash Your Creative Side at West Union Art Studios
West Union Art Studios is a group studio built to serve as an artistic workspace for over a dozen local artists. It showcases and sells the amazing artwork of many local artists, thereby promoting art in the city.
The West Union Art Studios are open to anyone who would like to stop by. It is open to the public. You will also get the chance to watch artists paint or make ceramics; pets are also allowed.
You should come with your camera, as the studio serves as a perfect background for great pictures.
Address: 113 W Union St, Morganton, NC 28655, United States
3. Go Shopping at Back Porch Antiques
Located on Carbon City Road in Morganton, Back Porch Antiques is dedicated to selling antiques, primitive, vintage, retro-inspired furniture, and more.
You can't go wrong with Back Porch, as they have much of everything you can look for in interior decor. The environment is warm, and the staff is friendly.
Back Porch Antiques also has a snack bar where guests can enjoy refreshments from classic water-cooled Coca-Cola machines while they're shopping here at the shop.
Address: 1112 Carbon City Rd, Morganton, NC 28655, United States
Also see: 29 Best & Fun Things To Do In Fayetteville (NC)
Romantic Things To Do In Morganton (NC)
1. Go on a Winetasting Tour at Silver Fork Winery
When choosing which bottle to buy (they're all pretty good), you won't regret trying one of their dry red blends or crisp white varieties.
You must try Silver Fork Winery's Cabernet Franc and Chardonnay; it is a total delight!
It is located on Patton Road in Morganton, which makes for easy access.
Silver Fork Winery is also ideal for corporate meetings and special events. You shouldn't miss it.
Address: 5000 State Rd 1133, Morganton, NC 28655, United States
2. Visit Hamilton Williams Gallery & Studio
Another great thing to do in Morganton (NC) is to visit the Hamilton Williams Gallery & Studio for unique handmade Hamilton Williams ceramics.
It provides contemporary handcrafted ceramic pieces focusing on form, function, and their surfaces and glazes.
Over the years, work with porcelain and earthenware developed into separate collections.
Located in the picturesque town of Morganton among the Blue Ridge Mountains, the studio is smack dab in the middle of the city – easily recognizable by its glass doors framed by bold redwood.
Address: 403 E Union St, Morganton, NC 28655, United States
3. Grab a Meal at Abele's Family Restaurant
Abele's Family Restaurant has a unique and welcoming decor that will make everyone feel at home. The banquet table is nostalgic as it brings back old memories of simpler times from the last century without sacrificing the refined elegance that will suit today's tastes.
Their dining counter offers eight stools for all guests who would prefer to sit down for dinner during regular hours. The restaurant also has an outdoor terrace with additional seating.
You should visit them and try out some of their delicacies. You'll love it.
Address: 2115 S Sterling St, Morganton, NC 28655, United States
Free Things To Do In Morganton (NC)
1. Visit the Historic McDowell House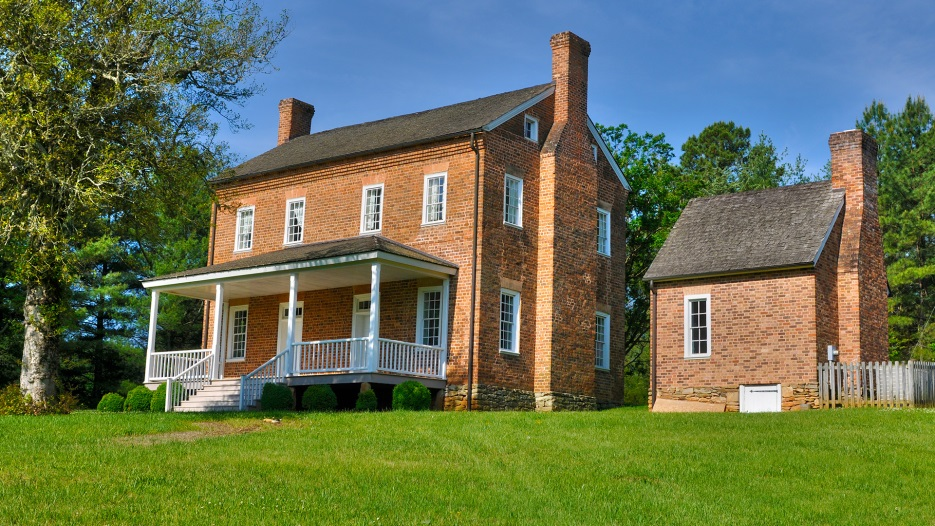 The McDowell mansion ranks among the oldest standing buildings in North Carolina. It is unique because of its combination of Federal-style architecture and vernacular elements.
In addition to being part of American history, The McDowell House is also an affordable tourist destination.
The grounds are lush and green. The interior is amazing, with various antique furniture that spells luxury in times past.
It is great for pictures too, so while coming for tours, come with a camera.
Address: 119 St Marys Church Rd, Morganton, NC 28655, United States
Also see: 27 Best & Fun Things To Do In Salisbury (NC)
2. Explore Catawba River Greenway
One of Morganton's famous green destinations is the Catawba River Greenway. Here you will find excellent scenery and activities for all ages.
At just 6.8 kilometers long, this route is ideal for first-time runners looking to build endurance and confidence before embarking on longer journeys.
The out-and-back loop that the trail offers makes it a fairly straightforward loop.
If you are going to take your dog on one of the trails here, keep him on the lead at all times.
Address: North Carolina 28655, USA
3. Participate in the Annual Waldensian Festival
This is a mirror celebration of the "glorious return."
For the people of Valdes and other Waldensian communities around the world, it is a reminder of the arrival of the Waldenses to their native Kott Alps in Italy.
It is a festival that gives you a chance to socialize and meet people, creating acquaintances. It is one of the most attended events in the city, dragging many participants from far and near.
Address: 208 Rodoret St S, Valdese, NC 28690, United States
Cheap Things To Do In Morganton (NC)
1. Go Back in Time at the History Museum of Burke County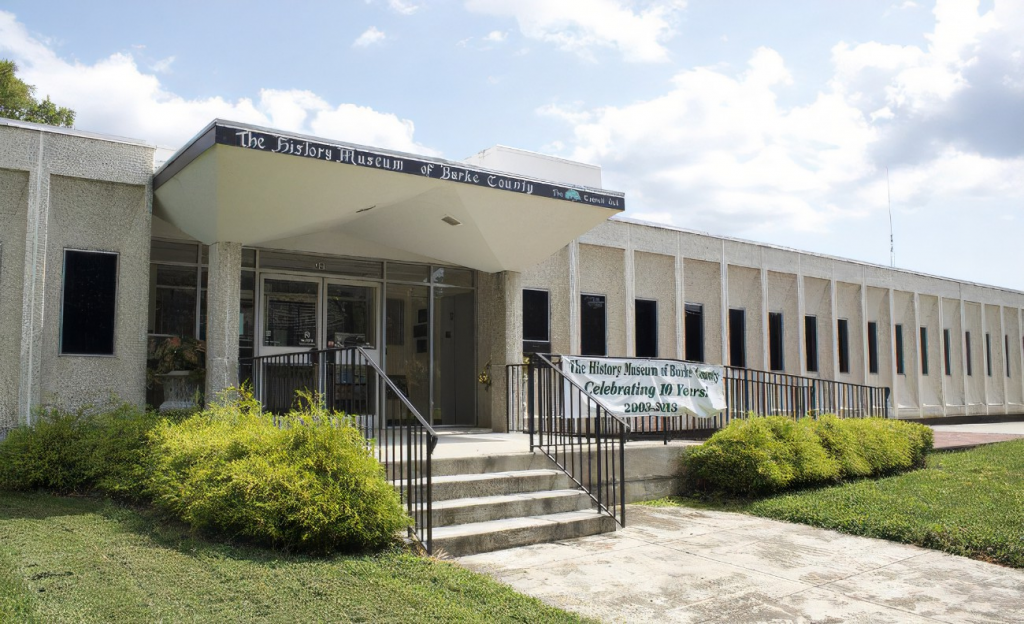 The Burke County Historical Museum began collecting and exhibiting rare history about the beautiful town of Morganton in 2003. It has a 10,000 square feet exhibition space with hundreds of artifacts.
Here it is old-fashioned learning with museum guides who interpret the exhibits for guests at their own pace.
Admission is always free, and they invite lovers of history to explore their little treasure trove.
Address: 201 W Meeting St, Morganton, NC 28655, United States
2. Visit the Old Burke County Courthouse
The beautiful Old Burke County Courthouse has undergone numerous structural changes since its inception.
And if you visit in spring, you will enjoy the sweet scent of flowers in the memorial rose garden on the square.
Inside the courthouse also bring back memories for those who lived in colonial times, as it brings feelings of nostalgia as if you are traveling back in time, as they say.
Guided tours are allowed, where tour guides take you through the stories surrounding the building.
Address: 102 E Union St, Morganton, NC 28655, United States
Also see: 27 Best & Fun Things To Do In Gastonia (NC)
3. Have a Snack at Las Salsas
Las Salsas is a family-owned Mexican restaurant known for serving delicious Mexican cuisine in Morganton.
Whether you are a fan of Mexican food or not, you must check out this place and try some of its dishes.
Las Salsas offers a wide variety of dishes, including Guacamole, Fajitas Nachos, Chipotle Chicken Quesadilla, Spicy Red Chicken Salad, Tortilla Soup, Cream of Adovada, Grilled Jalapeño Steak Carne Asada, Shredded Beef Tacos, Spicy Red Sauce Burrito, Chimichangas, Sandwiches and more.
The restaurant takes great care in preparing fresh and healthy meals that are sure to leave you feeling satisfied.
The staff at Las Salsas are also friendly and accommodating, making for a great dining experience.
Address: 2113 S Sterling St, Morganton, NC 28655, United States
Cool Places To Visit In Morganton (NC)
1. Boulevard Barbeque
If you're in the mood for traditional Southern cuisine, Boulevard Barbeque is the place to be. This family restaurant in Morganton is known for its delicious and well-prepared barbecue that is sure to satisfy your taste buds.
Boulevard Barbeque offers a variety of sauces, such as Coastal Sauce, Lexington Sauce, Golden Mustard Sauce, Kansas City Sauce, and Bama Sauce.
They also serve smoked or fried wings, sandwiches, pulled pork, NC original burgers, Texas scoop, jumbo smoked drumsticks, crispy chicken cutlets, and corn fritters.
Boulevard Barbeque also offers tasty appetizers and desserts, including Smoked Nachos Grande, Mozzarella Sticks, Pork Skin and Pimento Cheese, Onion Rings, Homemade Cheesecake, Nanner Puddin', and Mama's Seasonal Sonker.
Address: 810 S College St, Morganton, NC 28655, United States
2. Fairfield Inn & Suites
This hotel is quite impressive, with suites that give off a luxurious vibe similar to what you might expect at a Marriott property in a bigger city.
Even better, they offer free breakfast and Wi-Fi, making your stay all the more enjoyable.
After a long day exploring the area, you can take a refreshing dip in their pool or relax in one of their cozy rooms. Overall, this is definitely a hotel worth checking out.
Address: 400 N Green St, Morganton, NC 28655, United States
3. Henry River Mill Village
This is a small textile village, long abandoned. Seeing an unaltered but now dilapidated example of an early cotton yarn factory is fascinating.
Despite its current state, the remaining buildings of the mill village offer a glimpse back into the region's industrial heritage.
Interestingly, the village served as the set of District 12 in the Hunger Games movies. Visitors can book a historical tour or a Hunger Games fan tour to explore behind-the-scenes looks at Katniss' house, the bakery where Peeta "threw burnt bread," and the location where the coal mining explosion was filmed.
It's a unique experience for anyone interested in the region's history or a fan of the Hunger Games franchise.
Address: 4255 Henry River Rd, Hickory, NC 28602, United States
Also see: 27 Best And Fun Things To Do In Sylva (NC)
Conclusion
Morganton is a beautiful city blessed with lots of fun attractions and exciting places to visit, from parks, galleries, restaurants, wineries, bars, museums, markets, and more; there's no shortage of things to do here.
So if you're planning your international getaway here, explore our detailed list of things to do in Morganton (NC) for an unforgettable experience, as Morganton has something for everyone.
Happy travels!
Join us on Telegram
If you loved this content, do well to like us on Facebook and follow us on Twitter to get updates and engage with other people like you who wish to immigrate to Canada or just immigrated to Canada.