Along the Mississippi River lies Cape Girardeau, a charming town rich in history and natural wonders.
Called "The Cape" by locals. The city lies in Cape Girardeau County, with some neighborhoods crossing into Scott County.
As a riverside city, it offers many natural attractions and protected areas where local flora and fauna thrive.
It also could be said to be an ancient place where many past conflicts, discoveries, and other important events took their toll on the city.
The picturesque city combines natural beauty and a legendary past, making it the perfect destination for a relaxing trip.
Perhaps you are considering a vacation in Cape Girardeau? Here are the top things to do in Cape Girardeau.
Fun Things To Do In Cape Girardeau
1. Mingle With Wildlife at Cape Girardeau Conservation Nature Center
Located in North County Park, this 189-acre facility features green meadows, rolling hills, nature trails, and scenic ponds.
The natural features serve as a haven for plants, butterflies, hummingbirds, frogs, freshwater turtles, and other species native to the region.
The facility's structure allows these animals, which typically live in swamps, forests, and big river habitats, to coexist in harmony.
Exploring these places will be a delight for kids as there are plenty of opportunities for wildlife viewing and encounters.
There is also a building with interactive exhibits, collections of Aboriginal artifacts, and an aquarium where you can learn about the area and its wildlife.
2. See Life Animals at Lazy L Safari Park
For animal lovers, visiting Lazy L Safari Park remains one of the best things to do in Cape Girardeau.
This park has more than sixty (60) species of birds, reptiles, and mammals from different parts of the world.
Lady L Safari park allows you to see many wild animals such as crocodiles, zebras, and others; you have access to get close to them and even feed them.
Other animals such as alligators and pythons can also be seen.
The park offers exciting activities such as hunting for treasures and precious stones in the mine shaft.
Adults pay a $9.00 fee, children two (2) to seventeen (17) pay a $7.00 fee, and children under two (2) are free.
3. Spend Time at Cape Splash Family Aquatic Center
The Splash Family Aquatic Center is a children's favorite with many fun water features such as man-made rivers, slides, pools, and more.
The Splash Family Aquatic Center is the best location, especially during hot days; you can choose to float quietly along the winding river.
For extraordinary experiences, the sliding center offers Speed ​​​​slides, a wading pool, and a water playground for children.
The Splash Family Aquatic Center is only open in the summer season, add them to your list of visits, and you won't regret it.
Things To Do In Cape Girardeau At Night
1. Play Cards at Century Casino Cape Girardeau
Century Casino Cape Girardeau has a large venue with over five hundred (500) patrons.
Having about nineteen (19) table games, four (4) live poker tables and more than nine hundred and five (905) slot machines.
Century Casino Cape Girardeau also has a restaurant that offers delicious American cuisine and other dishes.
2. Participate In Outer Edge Escape Games
Escape games are the best things to do in Cape Girardeau, especially if you're up for an exciting adventure.
Escape games are basically about finding clues, ideas, and keys and solving puzzles to find a way to escape the room before your time runs out.
At Outer Edge, the escape games are frequently updated with more challenging games, so you'll find something new and exciting every time you visit.
Outer Edge has the best bonding experience for friends, families, and loved ones, as it gives you guys th opportunity to work together.
It is open from Wednesday to Friday from 4 to 9 pm, Saturday from 12 to 9 pm, and Sunday from 1 to 6 pm.
3. Walk Around Downtown Cape Girardeau
Downtown Cape Girardeau is brimming with charm. Hailing from Chicago, "downtown" means loud car horns and herds of people.
Don't get it wrong, everyone loves the city and its vibrancy, but there's nothing like walking down a quiet street lined with blooming flowers and boutiques.
Things To Do In Cape Girardeau For Couples
1. Have a Good Wine And Feel the Story Behind 36 Restaurant and Bar
36 Restaurant and Bar is a family restaurant and one of Cape Girardeau's most popular restaurants that offer excellent service.
Restaurant owners John and Venessa Klein were once colleagues at the restaurant where they first met and later married.
John and Vanessa dreamed of owning their own restaurant, so they started working on it and built a fantastic restaurant called 36 Restaurant and Bar.
36 Restaurant and Bar serves unique and delicious dishes prepared by their friend Chef Houston Sutton, who they hired as their head chef.
The bar is stocked with several types of beers and varieties of wine.
Over the years, the couple's story has served as a form of inspiration for locals and tourists alike.
36 Restaurant and Bar is open Monday through Thursday from 5:00 am to 9:00 pm, Friday and Saturday from 5:00 am to 9:00 pm.
2. Sit back and Relax While Sipping on a Glass of Wine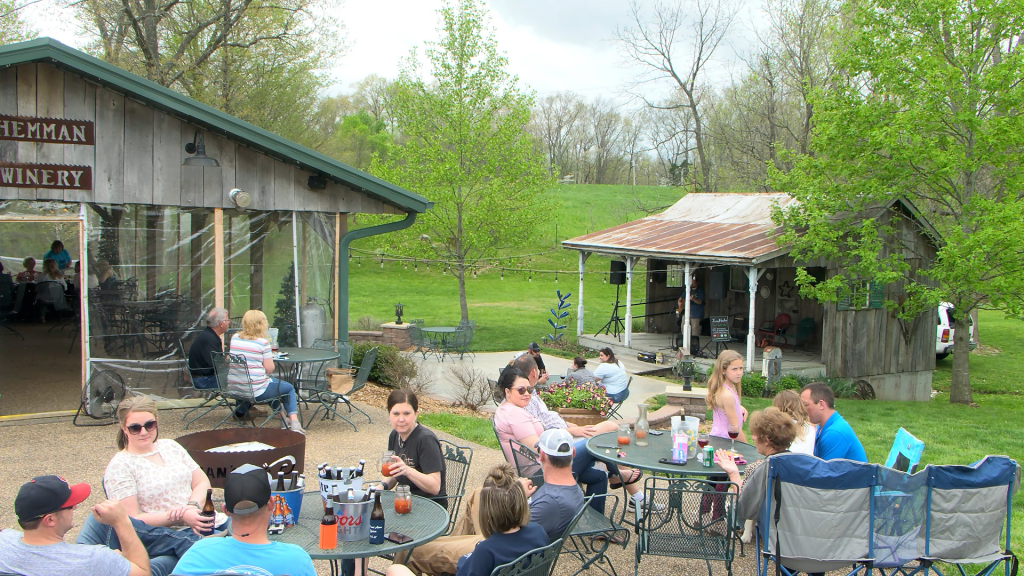 There are several winery options just outside of downtown if you're looking for things to do in Cape Girardeau for adults.
Located near Trail of Tears State Park, Hunter Valley Winery features a patio overlooking a tranquil pond with live music most weekends.
3. See where "Gone Girl" Was Filmed
Cape Girardeau has been involved in many historical acts, like providing the primary filming location for the fictional town of North Carthage for the movie "Gone Girl."
Here, the crew spent six weeks filming in the Cape, and now there's a drive/walkthrough to follow in all the locations.
Even if you don't follow along, several major locations from the film are right in town: the waterfront, the bar Ben Affleck's character owned, and the courthouse where the candlelight vigil is held.
Things To Do In Cape Girardeau For Kids
1. Let the Kids Play at Kiwanis Park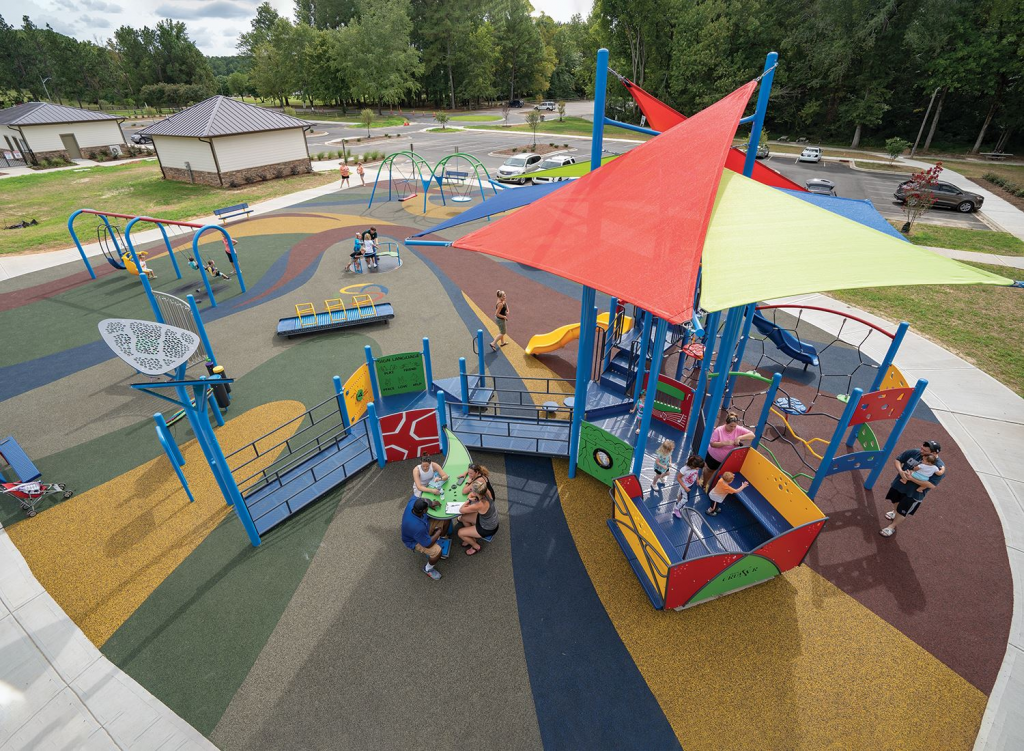 Kiwanis Park, one of the most visited parks in Cape Girardeau, is a 55-acre outdoor area with many attractions for the whole family.
You kids will have an exciting experience with many play structures dotted around the green scenery, ranging from slides to swings and small tunnels.
It also has a dog park where you can play fetch or run around with your furry friend.
Perhaps you love fishing, and you'd want to try a thing or two out; the lake in the middle of the park has many freshwater creatures that swim in it.
Kiwanis Park also has pavilions and picnic tables under shady trees where you can have a nice meal with the family.
2. Make a Visit to Arena Park
Arena Park is the number one family destination for families looking for fun in Cape Girardeau.
The park is a ninety (90) acre facility with many facilities such as a steam train, slides, swings, and other playgrounds to keep the kids entertained.
Arena Park has many shaded pavilions and over ninety (90) picnic tables for hosting occasions such as wedding receptions, birthday parties, corporate events, and many more.
It also has a place where grills and other tasty dishes are perfectly prepared.
The park hosts the SEMO District Fair every year.
Arena park has other exciting games and carnival rides; Sports enthusiasts are not left out as the park hosts local baseball and softball competitions.
Don't forget to add Arena park to your list and prepare for a fantastic experience.
3. Give Them The Time of Their Life at Levi's Adventure Trail
Founded in 2017 with so many exciting activities, Levi's Adventure Trail remains one of the best places to explore in Cape Girardeau.
The park was named as a tribute to Levi Collon, who died suddenly in 2012 on March 18.
It offers sand and water areas, rope courses, climbing structures, numerous swings, and more.
Levi's Adventure Trail also features park lights used in the evening, a purified water station, and a water fountain.
The park provides neat washrooms for your convenience, bring your kids to the Levi adventure Trail, and they will thank you for life.
Levi's Adventure Trail is open from 6:30 am to 10:00 pm Monday to Sunday.
Indoor Activities To Do In Cape Girardeau For Adults (Indoor Activities)
1. See a Movie at Cape West Cinema- Marcus Theatres
Searching for the perfect place to see a cinema movie, CAPE WEST CINEMA is an excellent choice for you to have a fantastic movie experience.
The Marcus Theater is fully equipped with amazing sound equipment and widescreen televisions for your movie enjoyment.
Cape West Cinema offers fantastic popcorn and tasty drinks to go with it; the cinema is full of comfortable seats where you can relax and enjoy the movie.
Students get in at a lower price by presenting their student ID.
If you are ready to enjoy this trending movie, visit CAPE WEST CINEMA today.
2. Go Ghost Hunting at Glenn House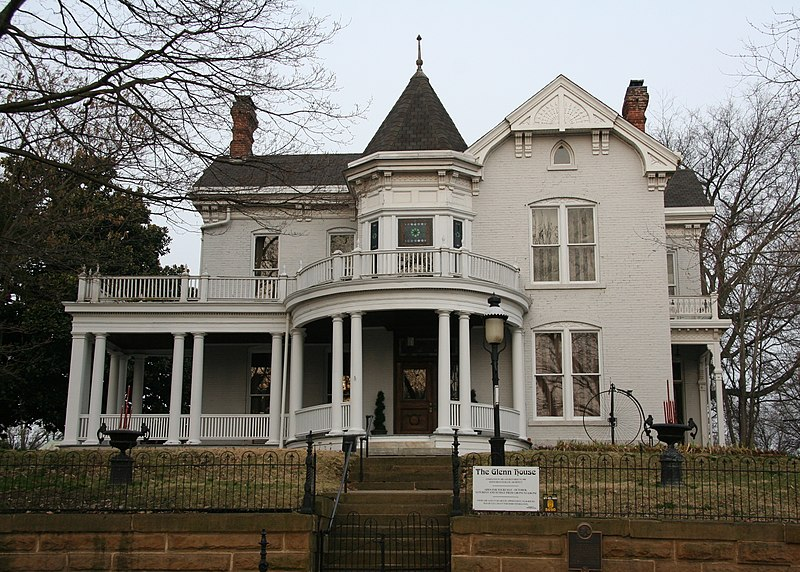 The Glenn House is a house with a critical historical position in Cape Girardeau's records; Glenn's house has features and layout built in the 1880s.
The house contains fashion collections, antique furniture, and many other artifacts.
The real fun is at night when you hear strange whispers, eerie footsteps, children's laughter, and other paranormal activity.
The Glenn House is listed as one of the most haunted houses in Cape Girardeau; this is the reason for the frequent visits of ghost hunters.
3. Shop at West Park Mall
If Shopping is top of the things you want to do in Cape Girardeau, then West Park Mall is your number one shopping destination.
West Park Mall has been operating for about forty years (40 years), and the May Centers Company built this mall.
The mall consists of several stores for men's and women's clothing and children's clothing, unisex shoes, pieces of jewelry, toiletries, and a whole lot more too.
Should you get hungry while shopping, go to a Mexican restaurant for a very tasty meal or visit Kacie's Creole Burger or Biscuits and many other options.
West Park Mall consists of five permanent or permanent stores: Ashley Homestore, JCPenney, Macy's Barnes & Noble, and an Old Navy store.
Romantic Things To Do In Cape Girardeau
1. Enjoy a Nice Meal at Broussard's Cajun Cuisine
Broussard's Cajun Cuisine is one of the highly rated restaurants in Cape Girardeau that offers delicious food.
Since being owned by Stephanie and Hunter Clark in 2004, Broussard's Cajun Cuisine has gone through several owners, its first being Barron and Kathy, in 1986.
The kitchen is beautified using a New Orleans style that provides customers with a relaxing and comfortable environment.
Broussard's Cajun Cuisine offers fantastic dishes such as Cajun & Creole, Fried Gator, Spicy Popcorn Shrimp, and much more.
2. Try Your Skills at Golf at Jaycee Municipal Golf Course
Golf games are fun at Cape Girardeau; Jaycee Municipal Golf Course will give you an unforgettable golfing experience.
Jaycee Municipal Golf Course is open to both beginners and experts and is an 18-hole golf course with a friendly atmosphere. Golf courses are closed when temperatures are below forty (40) Fahrenheit.
It also has a pro shop where you can borrow everything you need to play, including balls; it also includes a stand for high-quality and tasty dishes.
The staff at Jaycee Municipal Golf Course are friendly and professional; their equipment is maintained correctly.
Jaycee Municipal Golf Course is open Monday through Sunday from 10 am. to 5 pm.
Visit Jaycee City Golf Course with your friends and family for an exciting game.
3. Take a Stroll Along Trail of Tears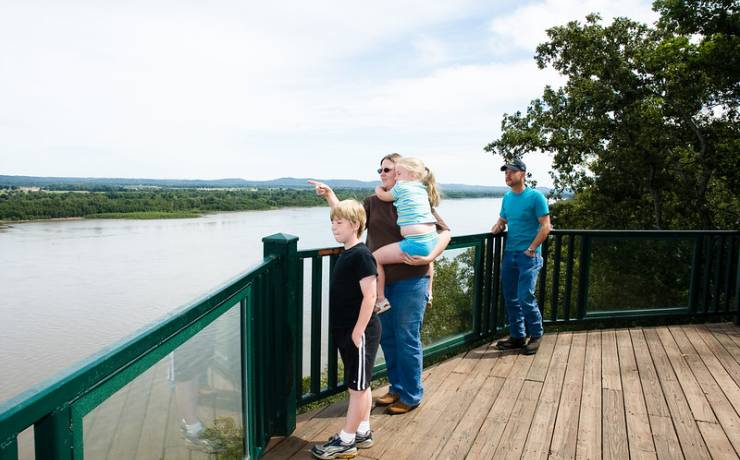 Trail of Tears is a huge park of three thousand four hundred and fifteen (3,415) acres.
The park is perfect for hiking, and people come from far and wide along the hiking trails.
The Trail of Tears Park was dedicated as a form of recognition for the lives of the Cherokee Indians who were lost here.
Trail of Tears offers vigorous activities like fishing; the park also has several campsites and other lodges for those interested in fishing.
The park had a designated picnic area for families interested in having a wonderful outdoor lunch or dinner.
The Trail of Tears is a peaceful and relaxing area to visit with you and your family for an unforgettable experience.
Free Things To Do In Cape Girardeau
1. Check Out the Missouri Wall of Fame
Visiting the Missouri Wall of Fame is one of the best things to see in Cape Girardeau, especially if you want to learn more about Missouri history.
If you're looking for a fun way to learn about Missouri history, then a Missouri Wall of Fame drive is a great way to do it.
The Missouri wall of fame brings many artists, media personalities, singers, scientists, and authors who have greatly influenced Missouri under one roof.
The Missouri Wall of Fame features a five hundred (500) foot Riverside mural covered with images of famous and notable individualists.
The center provides scenic views of the Mississippi and is ideal for visiting with family and friends.
2. Take a Walk Along Riverfront Bridge Park
Riverfront Bridge Park is a small park of incredible beauty surrounded by unique gifts of nature, an excellent place to take spectacular pictures.
Here you will find the remains of an old bridge that was demolished before the current one was built. It also has an open field perfect for a picnic.
The park offers scenic views of the Mississippi River and has park tables and benches for those who might choose to stop and eat.
Make sure you visit Riverfront bridge park for your insanely beautiful pictures and fantastic experience.
3. Go Back In Time at Fort D Historic Site
Fort D Historic Site is an educational site that features remarkable historical artifacts and is a popular destination for tourists and history enthusiasts.
Featuring many historical artifacts used during the Civil War, Fort D Historic Site was built directly by the Union troops themselves in the year 1861
Relics at the Fort D Historic Site include gunpowder houses, rifle pits, Civil War cannons, and much more. A limestone building built in 1937 is also located on this site.
Having played a considerable role during the Civil War, this place in Cape Girardeau stands as a form of memory.
Fort D Historic Site educates tourists and locals about the Civil War and how it ended. The Fort D Historic Site is open weekly from 7:00 am to 9:00 pm.
Cheap Things To Do In Cape Girardeau
1. Grab Some Pizz at Bella Italia Restaurant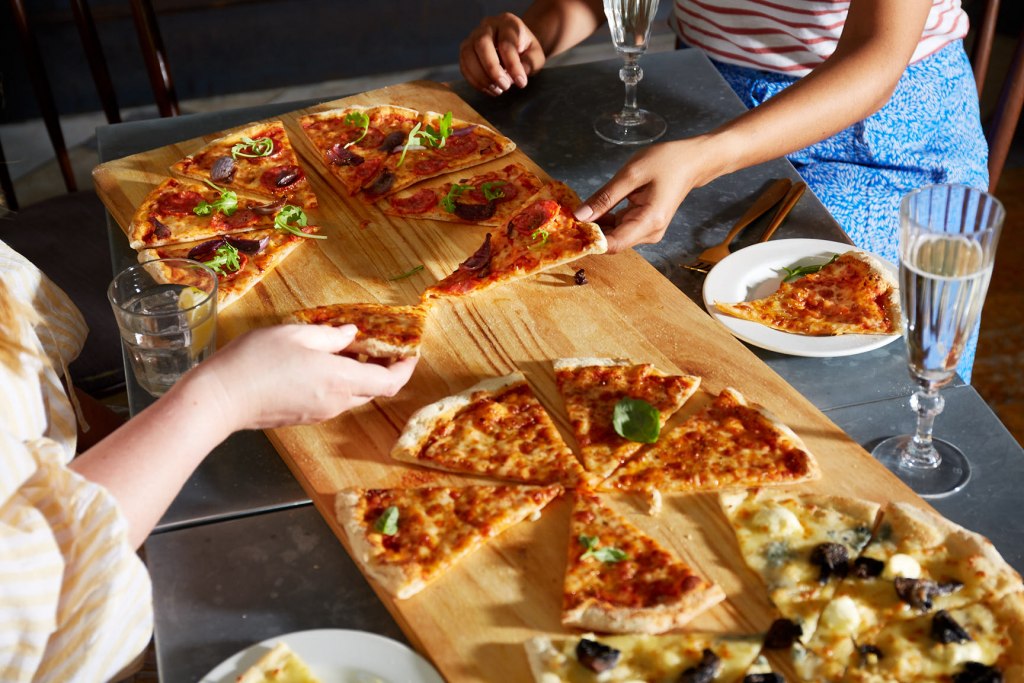 Dining at Bella Italia is one of the best things about Cape Girardeau. This restaurant was destroyed by fire many years ago until absolutely nothing remained.
Mark Dirnberger, the owner of the restaurant, rebuilt the restaurant with his undying passion and was back in business within eight months.
Over time, it has grown immensely and is now a popular destination for families and friends, including locals and visitors.
Bella Italia Restaurant offers delicious dishes such as soups, pizza, panini, baked pasta, and much more.
The restaurant also has outdoor seating for those who love outdoor dining, family gatherings, and other small gatherings.
Bella Italia Restaurant also has banquet rooms and a full bar with various great beers and wines.
2. Pay a Visit to Cape Woods Conservation Area
Cape Woods Conservation Area is an excellent area for cycling, jogging, and other exciting outdoor activities.
The facility has competent staff who strive to ensure that the place and equipment are in good shape.
This area is the perfect place to experience the true beauty of nature or spend some quiet time in a peaceful environment surrounded by wild trees and flowers.
Cape Woods Conservation Area is open Monday through Sunday from 6:00 am. to 10:00 pm.
3. Go Back to Your Good Ole College Days
Home to Southeast Missouri State University, you're likely to get a youthful vibe while wandering around the Cape.
A popular event is First Friday Art, held on the first Friday of every month.
Galleries are extending their hours and opening their doors to welcome the community.
Art galleries, studios, and entertainment venues grace the area, including the Donald C. Bedell Performance Hall on the River Campus, which hosts theater productions, musical performances, and more.
Cool Places To Visit In Cape Girardeau
1. Crisp Museum
The Crisp Museum is a beautiful museum with a peaceful setting that displays many incredible artifacts with historical significance.
They display artifacts such as vessels, stone tools with other historical items, and old items from American cultures.
The Crisp Museum also displays recent artifacts such as firearms, military weapons, and hand tools commemorating ancient times.
The Crip museum is open Tuesday through Friday from 9 am to 5 pm, Saturday and Sunday from 1 pm to 4 pm, and Monday from 10 am to 5 pm.
2. Cape Rock Park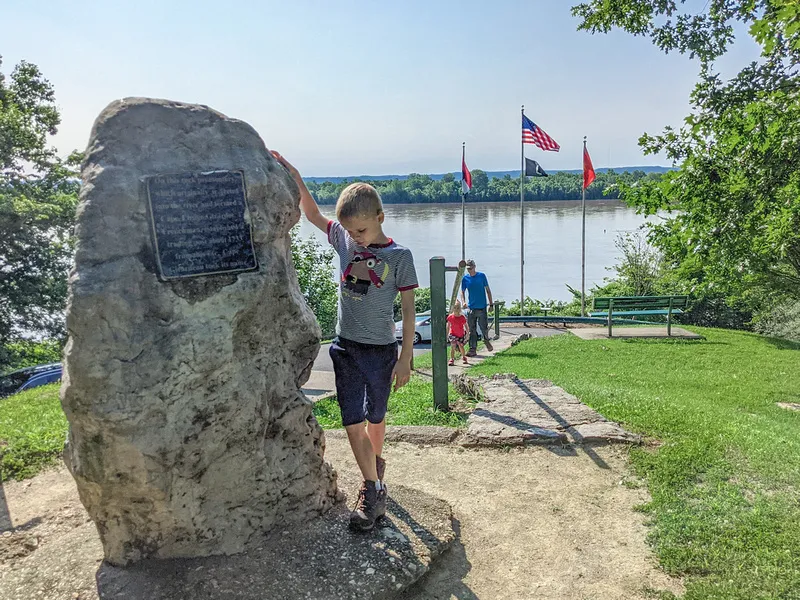 Cape Rock Park is a beautiful twenty-one (21) acre landscaped park, and this park carries a lot of history.
Most of this park is more natural amenities such as grasses, beautiful flowers, and trees with a few artificial elements.
The standing rock in this park is an excellent place to take fantastic pictures as a form of memory of the time you spent here and a visual way to share memories with your family.
Cape Rock Park is the perfect place for you if you ever need quiet and alone time away from all the stress in a peaceful atmosphere.
Cape Rock is open every day of the week from 8 am to 6 pm.
3. Melaina's Magical Playground
Melaina's Magical Playground is a unique entertainment center built especially for differently abled children.
The park was built by a husband and wife named Jeff and Andrea for their daughter, who suffered from a chronic illness that prevented her from playing in local parks.
The park was named after their daughter Melaina Cunningham and is open to children of all ages and abilities.
The park is magical and has brought joy to many children with disabilities; now, they can meet children like them and spend unforgettable moments together.
Melaina's Magical Playground is open Sunday through Saturday from 7:00 am. to 9:00 pm.
Conclusion
Due to Cape Girardeau's proximity to the Mississippi River, many natural attractions and historical destinations are in store.
Plan your vacation to the charming city by checking out this list of top spots.
Join us on Telegram
If you loved this content, do well to like us on Facebook and follow us on Twitter to get updates and engage with other people like you who wish to immigrate to Canada or just immigrated to Canada.