A trip to Yuba City shouldn't be boring. Here is a perfectly curated checklist of the most exciting things to do in Yuba City (CA) on arrival. Trust us; they will make your vacation to this city the best you've ever had.
Yuba City is in Northern California and the Sutter County Seat, with its reputation as the Worlds Smallest Mountain Range.
Yuba City is an agricultural, economic, and social hub of the Yuba-Sutter Region, which is detailed with a touch of a unique blend of urban and small-town charm.
There's much to experience at Yuba City's historic downtown, perfect for shopping,
entertainment, and community events.
Native and visitors of Yuba City can enjoy various outdoor recreation, abundant locally grown produce, and family-friendly venues, including beautiful parks and a state-of-the-art aquatic center.
Let's get to it already, shall we?
Fun Things To Do In Yuba City (CA)
1. Visit Lake Ellis
Lake Ellis is an artificial lake, and it is such a beautiful sight to stop by and would do the magic of making your stay beautiful by visiting this beautiful lake.
Ellis Lake is part of the Feather River Watershed just east of Marysville, California. The lake itself covers approximately 1,200 acres and is fed by several creeks.
Ellis Lake is a picture-perfect spot for beautiful pictures for memory's sake and offers lots of water activity. You can drop a boat for that at the lake, where you enjoy the action with friends and family. There's something for everyone to enjoy – whether you like to fish, boat, swim, or hike.
Beautiful surroundings also give this general satisfaction; it'll be fun in Yuba City, CA. Ellis Lake is a beautiful spot that is perfect for a day trip or a weekend getaway.
Address: Elmer Ave Yuba City, CA 95993
2. Visit the Sutter Buttes
Yuba City is known for hosting the Sutter Buttes site, the world's smallest mountain range. This place comprises eroded lava domes Found within the Sacramento Valley and made of Eroded Lava Domes.
Sutter buttes are estimated to be formed around 1.6 million years ago by volcanic activity along a no-non-active faultline. Besides its geologic significance, the Sutter Buttes is an important religious site for the Winton and Maidu Indigenous people asides from its geological significance.
The Buttes are mostly on private property, and access is available in the spring and fall through guided tours with Middle Mountain Interpretive Hikes. Signs along Hwy 20 will direct you to a scenic drive tour.
Address: California 95982, United States
3. Tour Bok Kai Temple
Another amazing stop is the Bok Kai Temple. Built in 1854, this great piece was once the most important place for Chinese worshippers in Yuba City following the famous California Gold Rush.
The Bok Kai Temple is dedicated to the god of irrigation (Bok Kai); restored in 1947 was the temple's beauty. Everything about the Chinese culture can be seen here, especially regarding their religion.
Stick around for the incredible Bomb Day at Bok Kai Temple in March. It sounds like one of the most intimidating things to do in Yuba City; it's a sight tribute to the Chinese water god!
Address: 1st St & D St, Marysville, CA 95901, United States
Also see: 27 Best & Fun Things To Do In Turlock (CA)
Things To Do In Yuba City (CA) At Night
1. Visit Norcal Escape Co
NorCal Escape Co. offers a range of exclusive escape room options in Yuba City. The NorCal Escape Co is an escape room game with the idea of setting yourself free from a locked room before your time runs out.
You usually have about an hour, and you and your group need to solve puzzles in that time frame and find clues to help you escape.
Several themed rooms are available, including the Fox Tail Saloon, Escape Truck, and Condemned. It is awesome and entertaining here, do well to check it out.
Address: 3076 Colusa Hwy B, Yuba City, CA 95993, United States
2. Have Dinner at Cool's Hand Luke's
Head to Cool Hand Luke's to enjoy the great atmosphere, delicious food, fantastic service, and an amazing night out.
Go to the Old West and sit in this saloon-style eatery while the friendly staff provides an unforgettable dining experience.
The menu offers various items to suit every taste, including appetizers, salads, sandwiches, seafood dishes, and main courses such as fried chicken steak, tombstone chicken pasta, fire-roasted chicken, and throwdown ribs.
Finish your meal with a tasty dessert; an extensive beer and wine menu isn't left out of the show. You can be rest assured; it's a lovely one in here.
Address: 1669 Colusa Hwy, Yuba City, CA 95993, United States
3. Visit Midtown Grill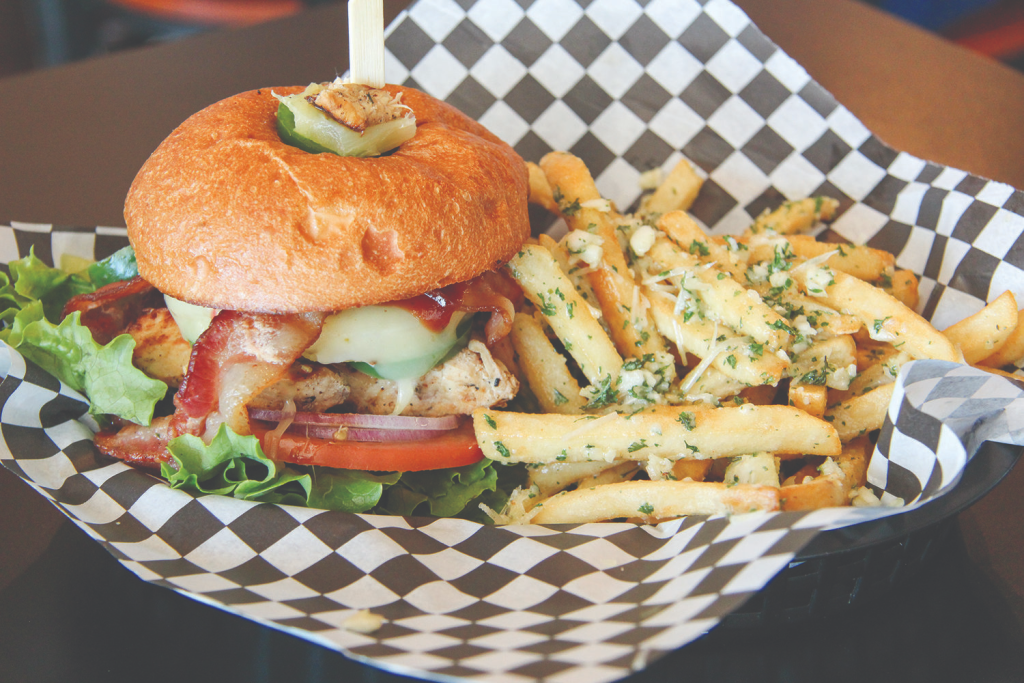 At Midtown Grill in Yuba City, you'll enjoy a delicious meal in a casual but beautiful environment. All delicacies are made with the highest-quality ingredients, including certified Angus beef.
You'll find various items on the menu, including appetizers, salads, soups, sandwiches, seafood dishes, and gourmet burgers.
Happy hour is held on certain days throughout the week and is usually filled with people. You can as well make new friends while or after eating if you are a socially active person.
Address: 747 Colusa Ave, Yuba City, CA 95991, United States
Things To Do In Yuba City (CA) For Couples
1. Visit the Rose Gardens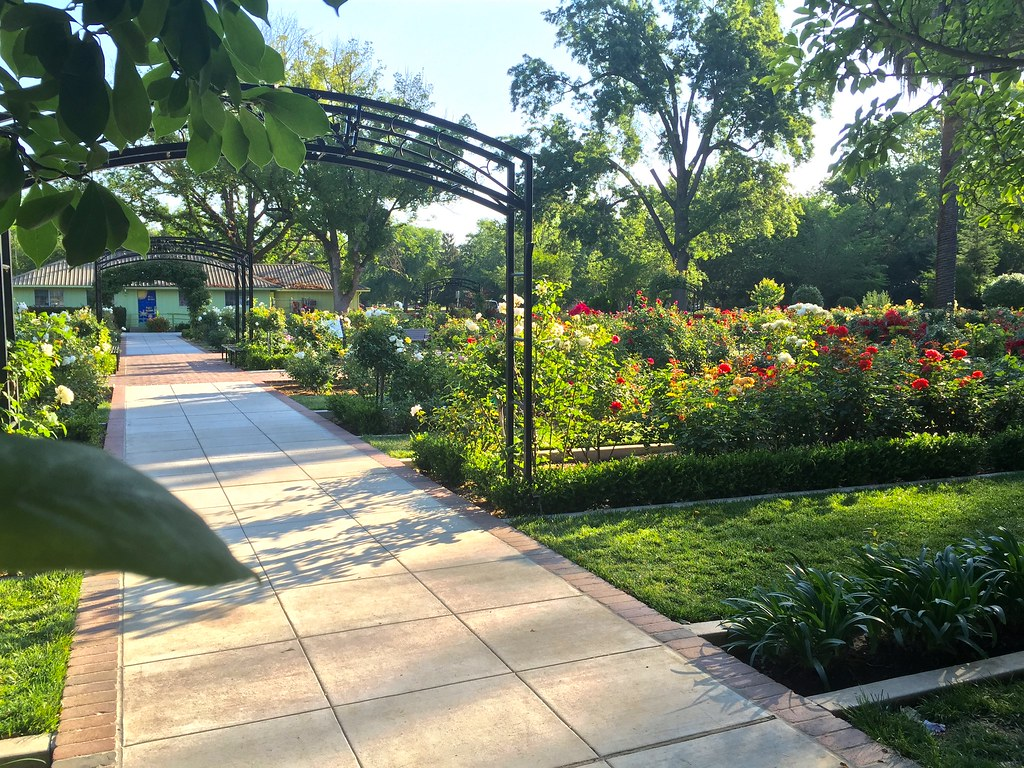 Take a trip to this beautiful, well-kept garden at the City's Town Hall. Alleged as the most beautiful around Yuba City, the garden has lawns and amazing blooms, making the entire place very beautiful, and it is one of the most visited gardens in Yuba City.
With lots of walking trails, take a walk to appreciate and see the garden full and rest assured you'd surely be wowed.
It is surely a great spot to hang out with your partner, with both of you enjoying the scenery together, and it is also a great place for rest.
Address: house road, 1333 Butte House Rd, Yuba City, CA 95993, United States
2. Explore Regency Park
Hey there! If you're looking for a relaxing and enjoyable spot, you might want to check out Regency Park. Located at Parc West Drive and Stabler Lane, this park boasts some truly lovely views.
It's a perfect spot to bring your partner along with you, as there are plenty of picnic areas where you can set up and enjoy the cool and calm surroundings. There's no shortage of things to do at Regency Park, either.
You can stroll along the sidewalk, check out the beautiful garden, or even play some games at the outdoor park.
With so many spaces to explore, it's sure to be an enjoyable experience for both of you. So why not give it a try and unwind after a long day?
Address: 1101-1299 Rosemary Ln, Yuba City, CA 95991, United States
Also see: 27 Best & Fun Things To Do In San Marcos (CA)
3. Visit the Acting Company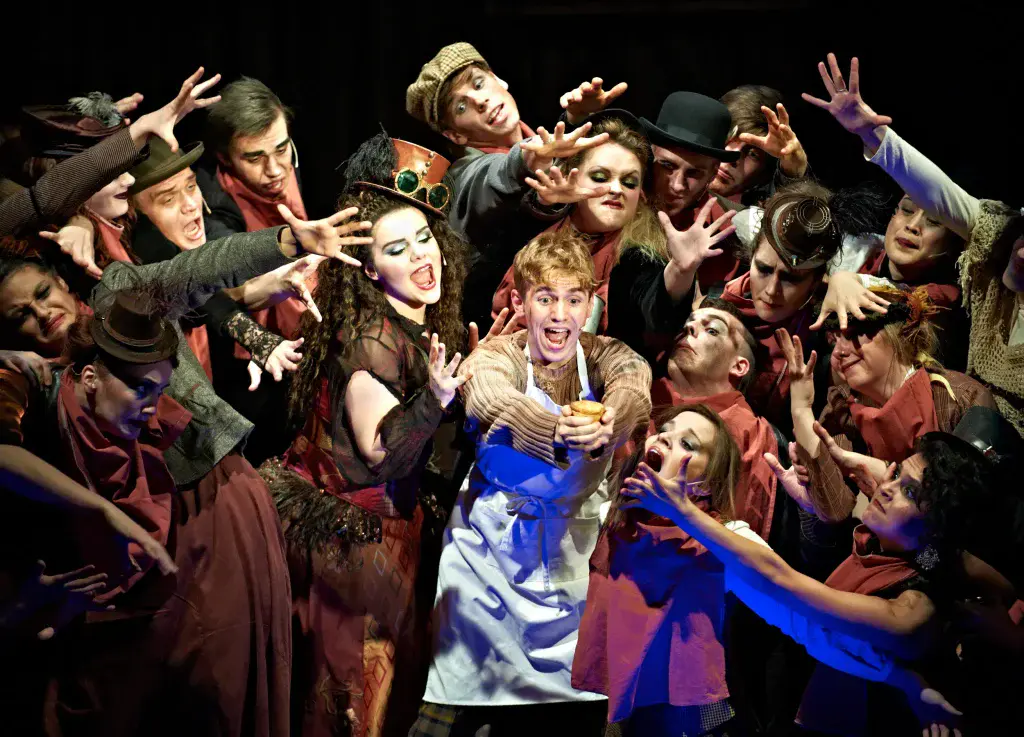 Enjoy an amazing performance at this 72-community theatre known as the Acting Company. Located on B Street and features local stage performances all around.
This 72-community theatre offers an amazing performance experience that you and your partner will surely enjoy on a Friday or Saturday evening. They have a variety of local stage performances to choose from, so be sure to check the information center to see what's playing for the day. The atmosphere is high-energy and exciting, making for a fun night out with your significant other.
It is a high-energy-filled space, and you will have fun watching this live performance with your partner.
Address: 815 B St #4956, Yuba City, CA 95991, United States
To Do In Yuba City (CA) For Kids
1. Visit Gauch Aquatic Park
Keep your kids occupied and entertained for hours at the Gauch Aquatic Park, perfect for families with children.
Suppose you're a local or a visitor in Yuba City and are looking for water-based activities to add to your rotation of weekly things to do in the area; you'll be thrilled to know that Gauche Aquatic Park also offers swimming sessions and fitness classes.
This a great spot for things to do in Yuba City, and the kids would surely enjoy their stay too as they get to burn a lot of internal calories, thus helping them in growth as well, so having fun while staying fit surely does the magic.
Address: 421 Center St, Yuba City, CA 95991, United States
2. Visit West Coast Falconry
Falcons are incredible birds that are often not seen outside the wild. Learn more about falcons at the West Coast Falconry, and you'll be happy you did, as it is one of the fun things to do in Yuba City.
West Coast Falconry is the premier Northern California resource for a full range of hands-on falconry classes and services. Regular guided tours of the falconry will teach you everything you need to know about this somewhat mystical bird of prey.
Why not indulge in a falconry class to learn more? Sounds like fun, yeah? This is one of the finest things to do in Yuba City, led by expert falconers. If you look, you're a unique experience with the kids learning.
Address: 10308 Spring Valley Rd, Marysville, CA 95901, United States
3. Let Them Play at Greenwood Park
Looking for a perfect spot in Yuba City for kids to burn off their high energy? Then stop at Greenwood Park, which is a beautiful site to explore.
The Park provides a large green space for the City's property, filled with beautiful flowers and large grass space to be explored, kids can get to play, and it is a very safe zone for children, so there's no need to panic.
There's a hub for recreational and fitness-related activities. Get to play soccer there, and I'm certainI'me kids would be happy with this.
Address: 1600 Greenwood Way, Yuba City, CA 95993, United States
Also see: 27 Best & Fun Things To Do In Fairfield (CA)
Indoor Activities In Yuba City (CA) For Adults
1. Stop by Sutter Buttes Brewing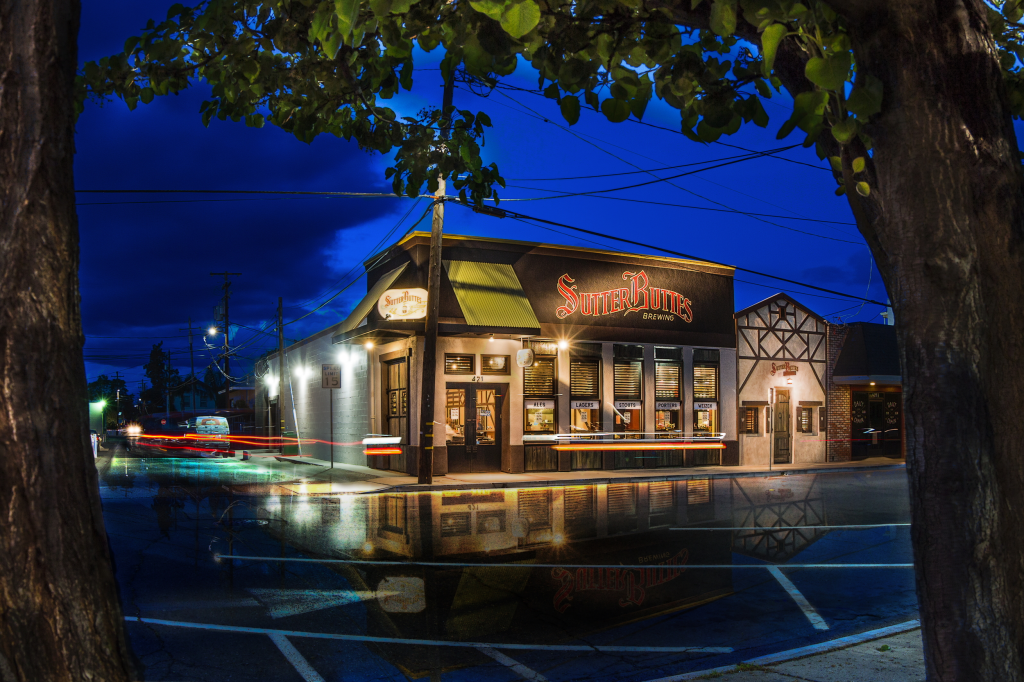 Sutter Buttes Brewing has been creating unique, tasty brews since 2011 to share with visitors from all over, and it will be such a fun thing to do in Yuba City as they've got lovely drinks that meet different occasions.
This microbrewery in Yuba City serves various craft beers, including Watertower IPA, Annie's Almond Brown Ale, Riley's Red, and Floodwater Pale Ale.
A gastropub is also on-site, where you'll find delicious food to go with your beverages. Pizza, burgers, and fish and chips are some items on the menu.
Address: 421 Center St, Yuba City, CA 95991, United States
2. Visit The Chinese-American Museum Of Forgotten Warriors
The Museum of the Forgotten Warriors is dedicated to war heroes and veterans of various wars, and it is free to all as you can tour around.
The museum houses over 46,000 artifacts, each telling a story about war heroes or veterans that the annals of history may have forgotten. From tanks, cannons, helicopters, uniforms, pieces of equipment, and lots more
Covering every war, from the American Civil War to the Korean War, there's a lot in this museum that still tells the stories of the war. Stop by here to take in a great piece of history.
Address: 232 1st St, Marysville, CA 95901, United States
3. Stop by Dancing Tomato Caffe
If you're looking for a cool restaurant serving fantastic Italian food, dine at Dancing Tomato Caffé, North Walton Avenue.
Kevin and Share Katz have managed and owned the Caffe, a popular home-grown restaurant in the Yuba-Sutter area since 2004.
This local pizzeria, grill, bar, and coffee shop welcomes you with its nostalgic, laid-back ambiance and sumptuous breakfast, lunch, and dinner fares made with the freshest ingredients.
You'll enjoy every bite of their delicious handcrafted pizzas made with hand-tossed doughs, your choice of sauces like marinara, pesto, alfredo, or vegetables, and various delicious toppings.
Beers and cocktails are available at Dancing Tomato Caffé's full-service bar.
Address: 990 N Walton Ave, Yuba City, CA 95993, United States
Romantic Things To Do In Yuba City (CA)
1. Visit Sicilia Vineyards
Experience the beautiful feeling of strolling through the Sicilia vineyards. Discover that romantic feeling for yourself when you visit Yuba City, CA.
The vineyard's site was formed by having taken a trip to Italy, and it is known today to be the home of the outstanding Thompson Seedless Grape.
Apart from this, your wine tasting here would be amazing as there's a great taste for delicious varieties of wine. Booking a wine-tasting session with Sicilia Vineyards would be perfect, so you will receive a premium service on arrival.
Address: 3981 Nuestro Rd, Yuba City, CA 95993, United States
Also see: 27 Best & Fun Things To Do In Merced (CA)
2. Explore the Community Memorial Museum
The Memorial Museum is another fantastic place in Yuba City. Its doors opened in 1975 and houses today a gallery that shares the history of Sutter County, including that of Yuba City.
The Museum features over 15,000 exquisite artifacts, giving visitors an idea of what life has been like back in the day. On your visit, you will learn more about the area's pioneer history and how it has evolved inside the museum.
The museum's main exhibit is a series of displays that chronicle the county's history from its earliest days up to the present. The exhibits feature a variety of artifacts, photographs, and documents that tell the story of the county's growth and development.
The museum offers a variety of exhibits and programs that are sure to educate and enlighten visitors of all ages, and you are most welcome to stop by.
Address: 1333 Butte House Rd, Yuba City, CA 95993, United States
3. Feather River Parkway
Discover more of this region's beauty by visiting Feather River Parkway. You can look for Yuba City's trail and hike or bike through here. Opening first to the public in 2012 was River Parkway. Find it on Willow Island, and this 84-acre parkway runs along the Feather River.
The Feather River forms the boundary between Yuba County and Sutter County. It is 170 miles long. The river allows for swimming and fishing. You can discover 3 miles worth of biking trails. Clean picnic equipment and restrooms are also available here.
A perfect place for couples to unwind as it is a cool spot and a picture-perfect spot for some amazing picture shots if they decide to.
Address: Feather River Blvd, Yuba City, CA 95991, United States
Free Things To Do In Yuba City (CA)
1. Have Fun at Millennium Kart Racing
If you're looking for a fun and exciting activity while in Yuba City, we highly recommend checking out Millennium Kart Racing.
You'll feel like a pro as you drive up to 40 miles per hour on their racing track located on Spiva Avenue.
They have race karts for all ages and other enjoyable activities such as Axe Throwing and LazerTag.
It's a great place to spend fun and memorable time with your family or friends.
Address: 901 Spiva Ave #A, Yuba City, CA 95991, United States
2. Visit Yubber Sutter Bike Path
Head to The Yubber-Sutter Bike Path for another classic adventure, with a round trip of 9 miles at this route.
Get the most beautiful countryside view as the biking starts on Hooper ground, goes to Sutter, and goes back to Yuba.
Safety is top-notch as fewer or no cars are coming in the direction of the path. It isn't a dirt part and is easy to ride through.
Address: 1500 Hooper Rd, Yuba City, CA 95993, United States
3. Visit the National Wildlife Refuge
Make sure to pay a visit to the National Wildlife Refuge during your stay in Yuba City. This stunning park offers the perfect opportunity for hiking and discovering the area's breathtaking scenery.
With a chance to see beautiful animals up close and personal in their natural habitat, the refuge is an ideal destination for nature enthusiasts.
You can even bring your family along for a memorable adventure. Additionally, if you're interested in waterfowl hunting, the refuge permits it in specific areas.
With so much to see and do, a visit to the National Wildlife Refuge is an excellent way to spend your time in Yuba City.
Address: 4529 Schlag Rd, Yuba City, CA 95993, United States
Also see: 27 Best & Fun Things To Do In Lancaster (CA)
Cheap Things To Do In Yuba City (CA)
1. A Trip to the Chinese-American Museum of History
Many Chinese Americans have lived in the United States, but their history has been underrepresented somehow.
The Museum looks to preserve and share the "forgotten" history of the Chinese in the United States. Located in Marysville's own Chinatown, the building that houses it was initially built in 1858 during the gold rush.
It's interesting to know over 30 Chinatowns were established in the said era, but only one in Marysville remained. You will discover artifacts and documents connected to the Chinese in this part of the US at the height of the gold rush.
The Museum inhabits depicting modern Chinese history development about the Chinese community in California, which you can learn on a trip to the Museum.
Address: 232 1st St, Marysville, CA 95901, United States
2. Go Hiking at Middle Mountain Foundation Hikes
Check out Middle Mountain Foundation Hikes. If you're energy-filled, you're bound to enjoy Middle Mountain Foundation Hikes. The Sutter Buttes are not accessible to the general public, but you can get a glimpse by hiking these trails.
In conjunction with the Sutter County Historical Society, the people in charge at Middle Mountain Foundation Hikes will let you get as close to the Buttes as possible.
The hikes are brief, but you must possess a good walking shoe and plenty of water on your journey—a real place to visit In Yuba City.
Address: 822 Richland Rd. Yuba City. CA. 95991. US.
Cool Places To Visit In Yuba City (CA)
1. Lake Golf & Country Club
Another fun thing to do in Yuba City is drop by the GoIf and Country Club to have a good time, where you get to meet other golfers.
If you love playing golf, this is a beautiful location for playing golf all around. It's got a high reputation amongst others who have visited here in the past and has high scores on recommendation sites.
The main focus of attractions is the beautiful scenery and well-kept grounds. Stop by here to play golf and meet new people too. Sounds like fun, yeah. Check it out.
Address: 1551 Country Club Rd, Olivehurst, CA 95961, United States
2. Have a Massage at the Heads Together Salon & Day Spa
We understand it can get tiring and overwhelming after a long journey, and the best comeback for such is having a nice Spa time out as professionals get to make you comfy again.
At Heads Together Salon and Day Spa, you can choose from various relaxing treatments, including massages, pedicures, manicures, and facials. At Heads Together Salon and Day Spa, the safety and well-being of clients and employees are of the utmost importance.
The spa has implemented strict hygiene protocols and measures to ensure a clean and safe environment. These include training team members in the proper use of personal protective equipment and regularly sanitizing and disinfecting all equipment and surfaces.
Enjoy an amazing body massage here, with full services, lovely staff, and a comfortable environment; it is very affordable too.
Address: 1189 Live Oak Blvd, Yuba City, CA 95991, United States
3. Swim at the South Yuba River
The Yuba River is not one of the biggest rivers in the Yuba City area, but its beautiful ambiance is worth visiting during your time there! You can walk along the river, pack a picnic, and enjoy a scenic lunch.
The South Yuba River is an amazing place for swimming in the summertime, so if you fancy diving, this is a great option for things to do in Yuba City.
South Yuba River State Park offers many scenic vistas. Visitors can view swift-moving water carving the granitic canyon peppered with seasonal native blooms in springtime and experience refreshing swimming holes that dot the 20-mile length of the Yuba River in late summer.
Visiting The South Yuba River is an enjoyable activity for a sunny day in Yuba City!
Address: California, USA
Also see: 27 Best & Fun Things To Do In Capitola (CA)
Conclusion
This historic city of Yuba has many incredible things to try out for a vacation, from beautiful historic sites, museums, parks, trails, lakes, bars, and restaurants. A trip here is surely one to look forward to, as you will be thrilled to discover these beautiful places.
However, just so you don't miss out on the fun, we've put together this list of exciting things t o do in Yuba City on arrival. Tell us which excites you the most.
Do have a lovely vacation!